7 Best Catalina Crunch Flavors (Ranked 2023)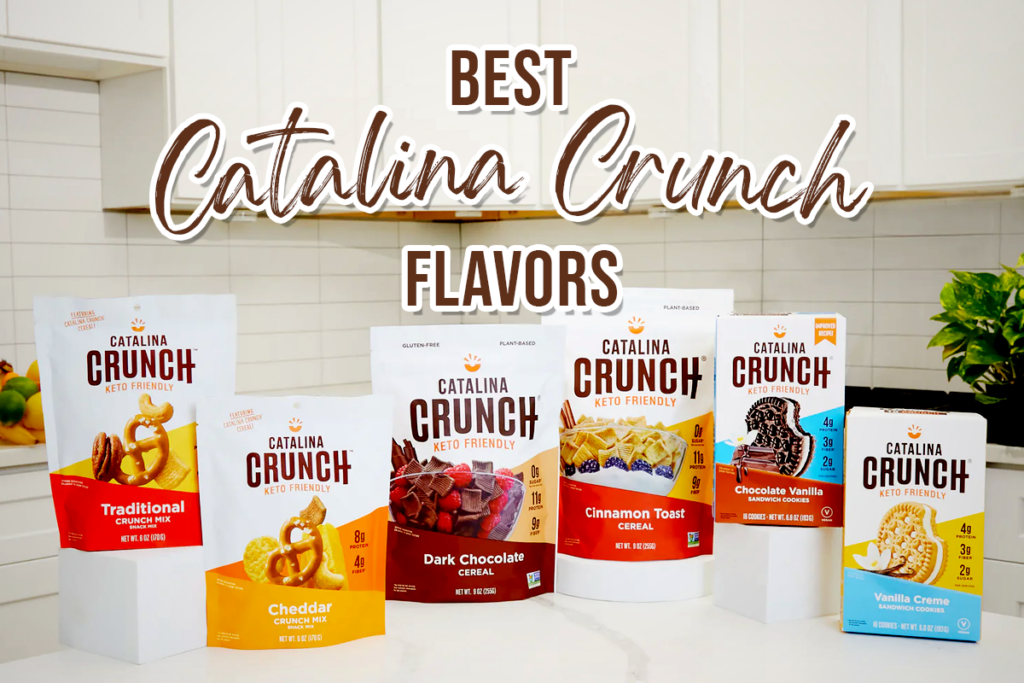 Are you trying to decide what Catalina Crunch flavor to try next? We share a list of the best Catalina Crunch flavors for their cereal, snack mix, and sandwich cookies below.
Keto has been such a big trend in the health community for the past number of years and Catalina Crunch seems to have jumped on this.
The brand brings its low-calorie and high-fiber keto offerings of crunch mixes, cookies, and cereals to the public. Read on to know more about the best Catalina Crunch and it's flavors.
What is Catalina Crunch?
Catalina Crunch is a snack and cereal company that offers a better snacking option for every kind of craving.
The founder, Krishna Kaliannan, was diagnosed with T1 diabetes at 17 and had to give up many of his favorite snacks due to their high sugar and carb content. This led him to create low-carb, high-protein cereals and snacks that are made with real ingredients, good fats, and very little to no sugar.
Catalina Crunch offers a wide variety of snacks in three irresistible categories, including fruity cereal, chocolatey cookies, and a savory crunch mix.
These snacks are keto-friendly, low in sugar and carbs, high in protein and fiber, and incredibly delicious.
With over 11 million pouches of cereal sold in 2021, over 10,000 5-star reviews, and recommendations from health experts, Catalina Crunch is a snack brand that offers both nourishing and tasty snacks.
Best Catalina Crunch Cereal Flavors
Cinnamon Toast Cereal
If you're a fan of the popular cinnamon toast cereal, then you're sure to love Catalina Crunch's take on this as well.
Less sweet than the original, this Catalina Crunch cereal flavor is perfect for those who don't want to eat anything too sweet, especially to start their day.
The cinnamon flavor is pretty prominent, but it definitely lacks the sugar-coated component that you may be used to.
Its crunchiness is next level as well, something that you'll appreciate if you hate eating soggy cereal.
Dark Chocolate Cereal
In need of a chocolate fix? This dark chocolate cereal from Catalina Crunch might just do the trick.
There's a depth to this variant that gives you a bittersweet flavor from the dark chocolate, making this variety taste much richer.
Similar to other varieties, you'll find no shortage of crunch here, ensuring you get a good and satisfying mouthfeel with every bite.
With only 5 grams of net carbs and just 110 calories per serving, you can even snack on this any time of the day without any guilt.
Best Catalina Crunch Snack Mix Flavors
Cheddar Crunch Mix
For those who love anything cheese, Catalina Crunch's cheddar crunch mix is definitely for you. Made with a combination of the brand's cereal, chickpea pretzels, and nuts, this is a great way to get up to 8 grams of protein per serving.
The cheddar cheese version offers a slightly sharp and tangy taste that seems to be mellowed out by buttery notes as well.
Its umami taste can likewise make it have some notes of hazelnut if you will. Its pairing with crunchy cereals, pretzels, and nuts makes it even more addictive to snack on.
Creamy Ranch Crunch Mix
Another crunch mix variant from Catalina Crunch that you shouldn't sleep on is the creamy ranch flavor.
Still made from a mix of chickpea pretzels, nuts, and the brand's cereals, the ranch flavor is rave-worthy with its combination of tanginess, richness, and creaminess thanks to the buttermilk.
The different spices also contribute to the crunch mix's interesting flavor profile. With some onion powder, chives, and dill, this imparts a sweetish taste and earthiness due to the herbs used.
You can even expect some citrus-like flavor pushing through, especially with the dill added to the ranch flavor.
Best Catalina Crunch Sandwich Cookie Flavors
Chocolate Vanilla Cookies
Think of Catalina Crunch's chocolate vanilla cookies as their version of the classic Oreos. The cream center is equally indulgent without all the calories and carbs.
This low-carb alternative has a vanilla center sandwiched between two rich chocolate cookies.
These chocolate cookie sandwiches give you the comfort you need while giving you the peace of mind you deserve knowing your blood sugar won't spike.
Vanilla Crème Cookies
Vanilla crème cookies are one of Catalina Crunch's best sellers for a reason. The vanilla cream pairs nicely with the vanilla sandwich cookies, balancing out the creaminess with the crunch and texture that comes from the cookies themselves.
The vanilla flavor almost reads like a custard that's light. Paired with the cookie itself, we imagine this is perfect with some tea or coffee in the afternoon.
Peanut Butter Cookies
Catalina Crunch's peanut butter cookies seem to be an homage to nutter butter cookies. It has a creamy peanut butter filling that has a prominent nutty taste while being balanced out by some sweetness.
There's no skimping out on the peanut butter flavor on this one. Even the cookies themselves have a nutty flavor that's also quite buttery.
Its crunch is a lovely contrast against the creaminess of the filling.
With this cookie's protein level, this is perfect for when you're in need of a midday powerup or a breakfast start when you're on the go.
Mint Chocolate Cookies
We know that mint chocolate is not everyone's cup of tea, but don't knock it until you've tried it. After all, Catalina Crunch offers a great version that has an excellent mint filling that leaves a cooling and refreshing sensation and taste in your mouth.
Sandwiched between two dark chocolate cookies, the cookies lend a more bitter flavor that contrasts the mint filling nicely.
These cookies are just reminiscent of the thin mint Girl Scout cookies we had in our childhood.
The Bottom Line
Catalina Crunch makes eating healthy and following the keto diet a breeze with its extensive range of offerings. From cereals, and crunch mixes to cookies, the brand has no shortage of delectable items for people looking to keep their blood sugar down while enjoying their tasty treats.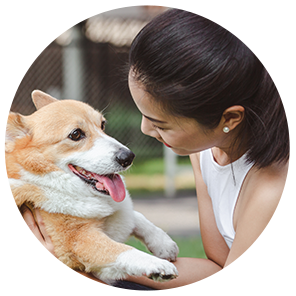 Hi, I'm Linda thanks for stopping by! We're so happy you're here. If you're a foodie and love to cook from home - you're in the right place..
LEARN MORE
Join the mailing list and receive our free newsletter!
Recipe Marker provides you with the best information about home cooking tips, recipes, ingredient substitutes and more. Check out our blog to see the latest articles.