11 Best Cheesecake Toppings (Updated 2023)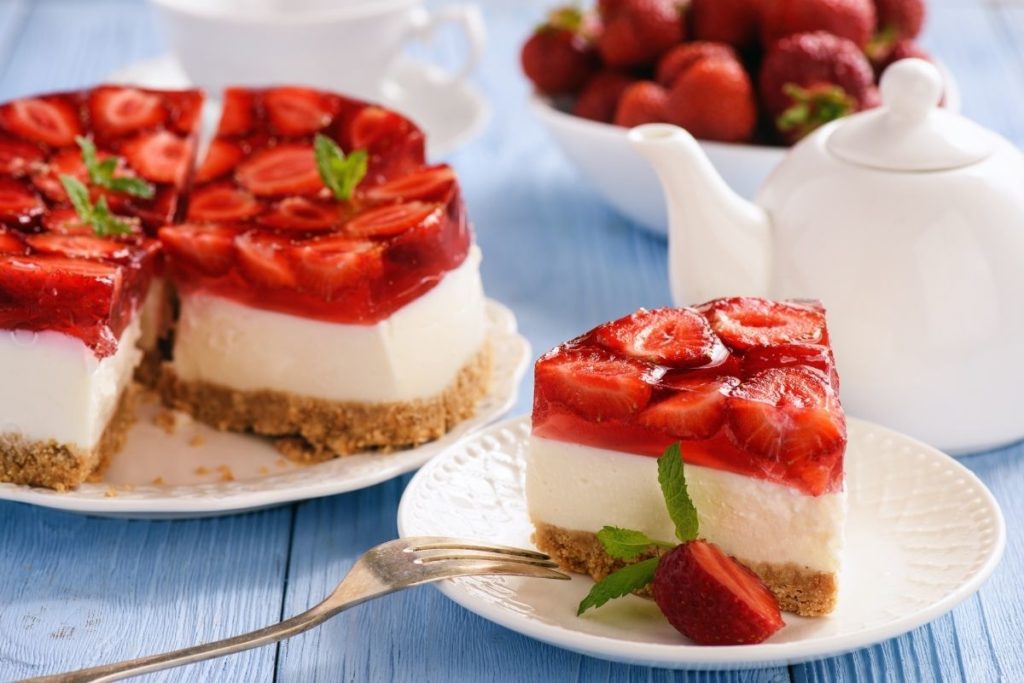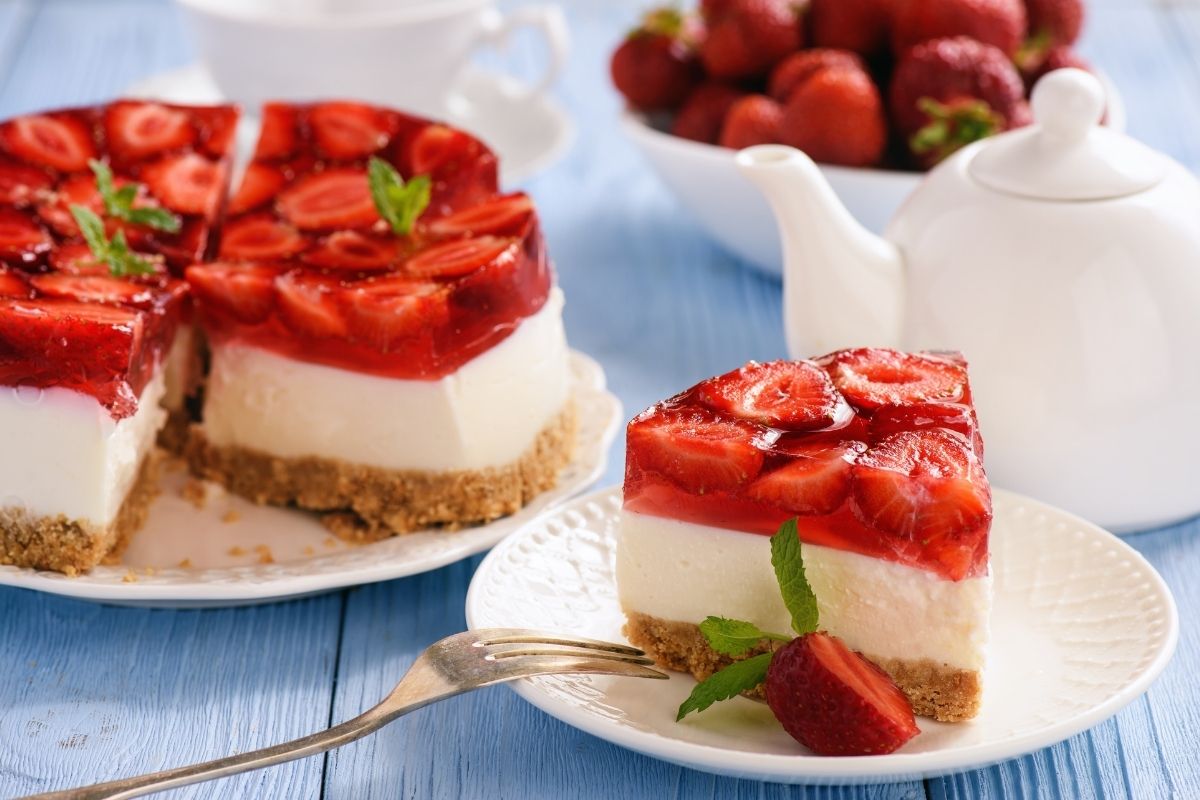 Check out some of the best cheesecake toppings we have prepared in the list below to make a delectable dessert even tastier.
Cheesecake is incredibly delicious on its own, but adding toppings makes it extra appetizing! Explore a wide variety of toppings that pair wonderfully with cheesecake, either homemade or store-bought.
Best Cheesecake Toppings
1. Blueberry Compote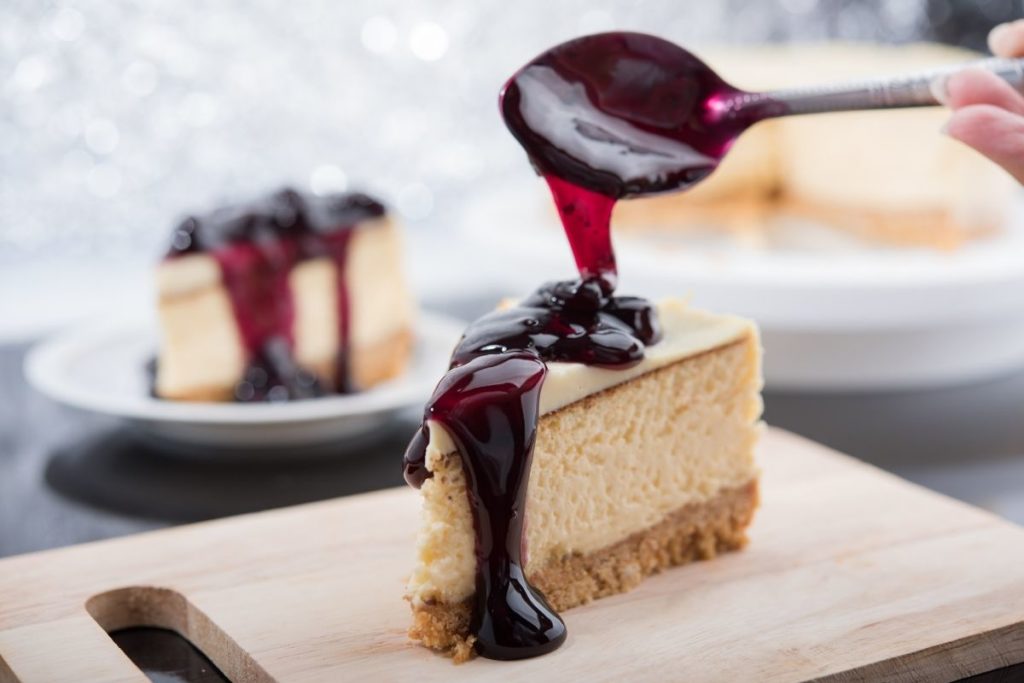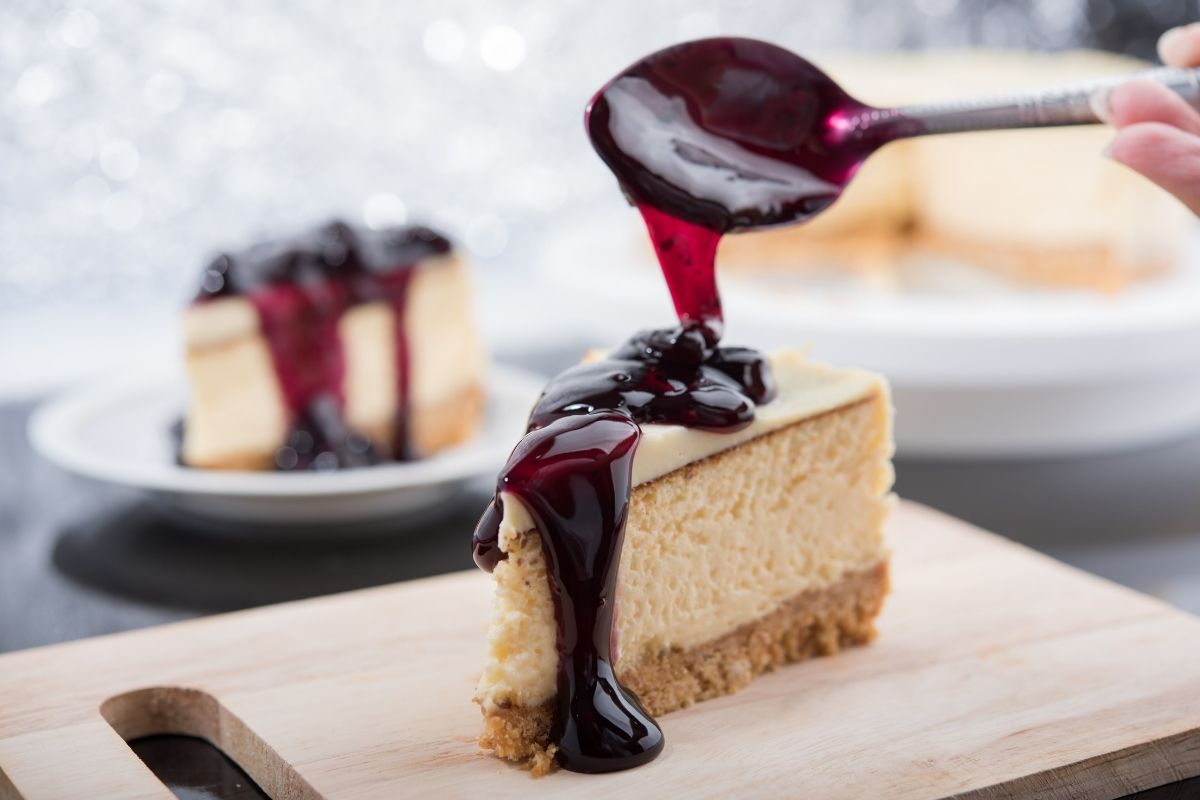 One of the most popular and bestselling versions of cheesecake is the blueberry cheesecake. A yummy blueberry compote is unquestionably among the best toppings.
Blueberries, fresh lemon juice, lemon zest, sugar, water, and cornstarch are everything you need to make this topping. In a saucepan, cook the berries, lemon juice, sugar, and water for around 5 minutes, or until the mixture thickens.
In a separate bowl, blend some cornstarch with a small amount of the mixture before pouring it all into a pan. Allow it to bubble for a few minutes. Then, set it aside to cool before pouring it on top of your cheesecake.
2. Strawberry Glaze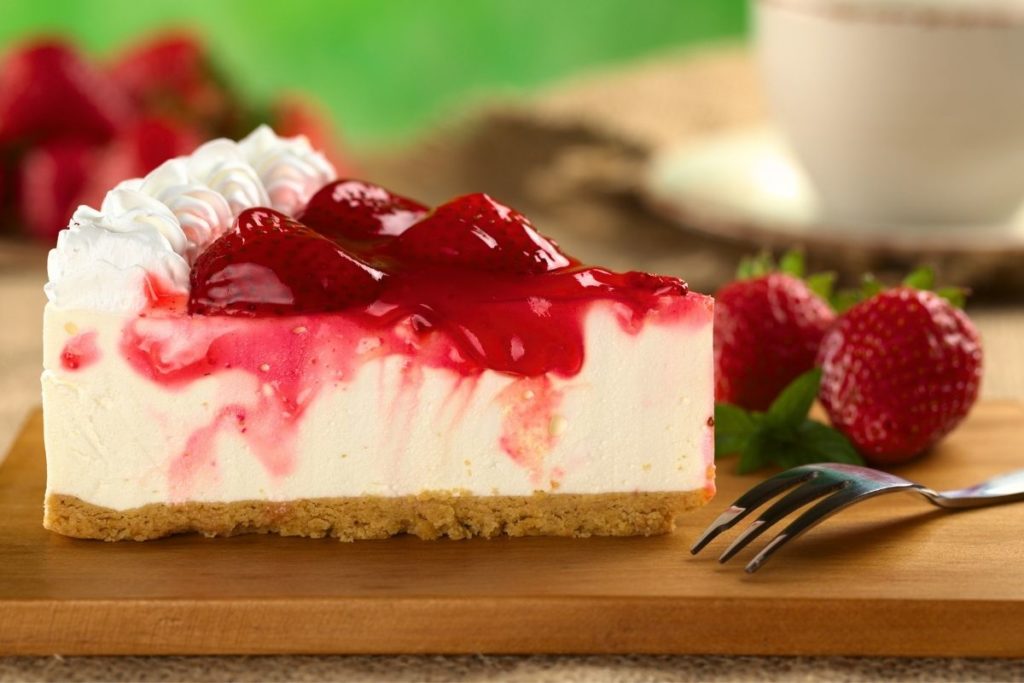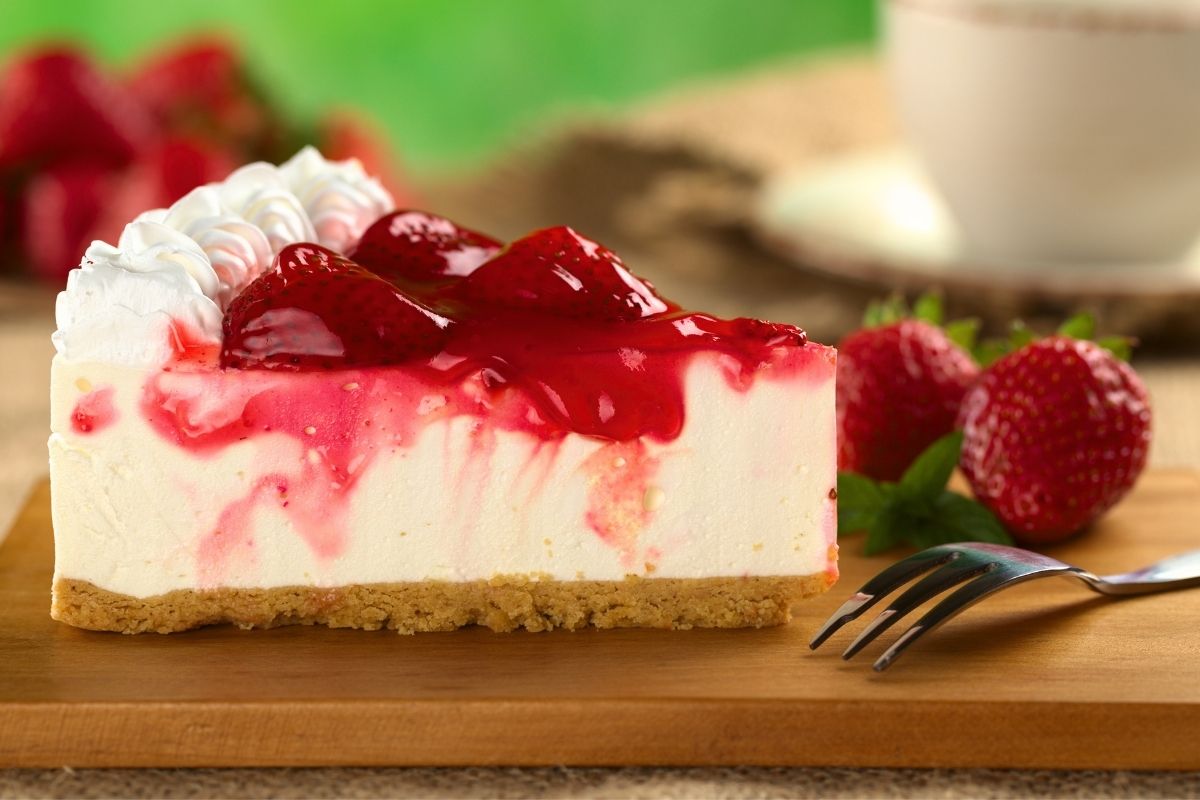 This versatile strawberry sauce is perfect for your dessert. Combining a tangy fruit with a classic cheesecake brings an amazing burst of flavors. You can make your own strawberry glaze by following simple steps.
First, wash the strawberries. Put the berries in a pot and mash them to produce a glaze. Second, over low heat, mix the fruits with sugar and cornstarch. Stir the mixture constantly until it comes to a boil.
Cook the glaze until it thickens as desired. Strain it, then chill it. Finally, pour the strawberry glaze on top of your cheesecake.
3. Melted Chocolate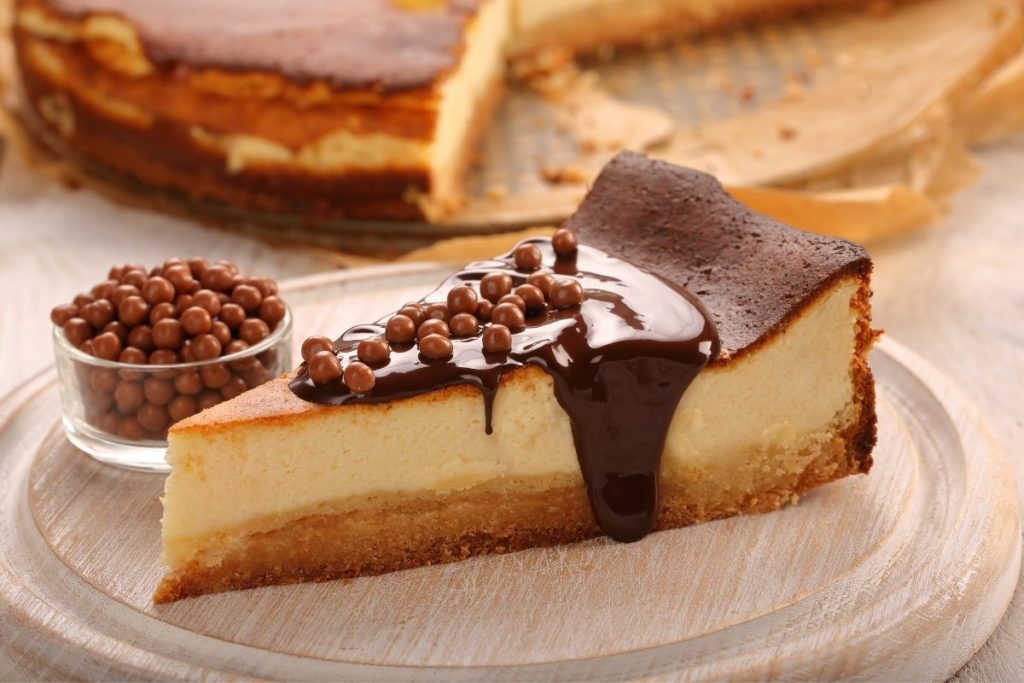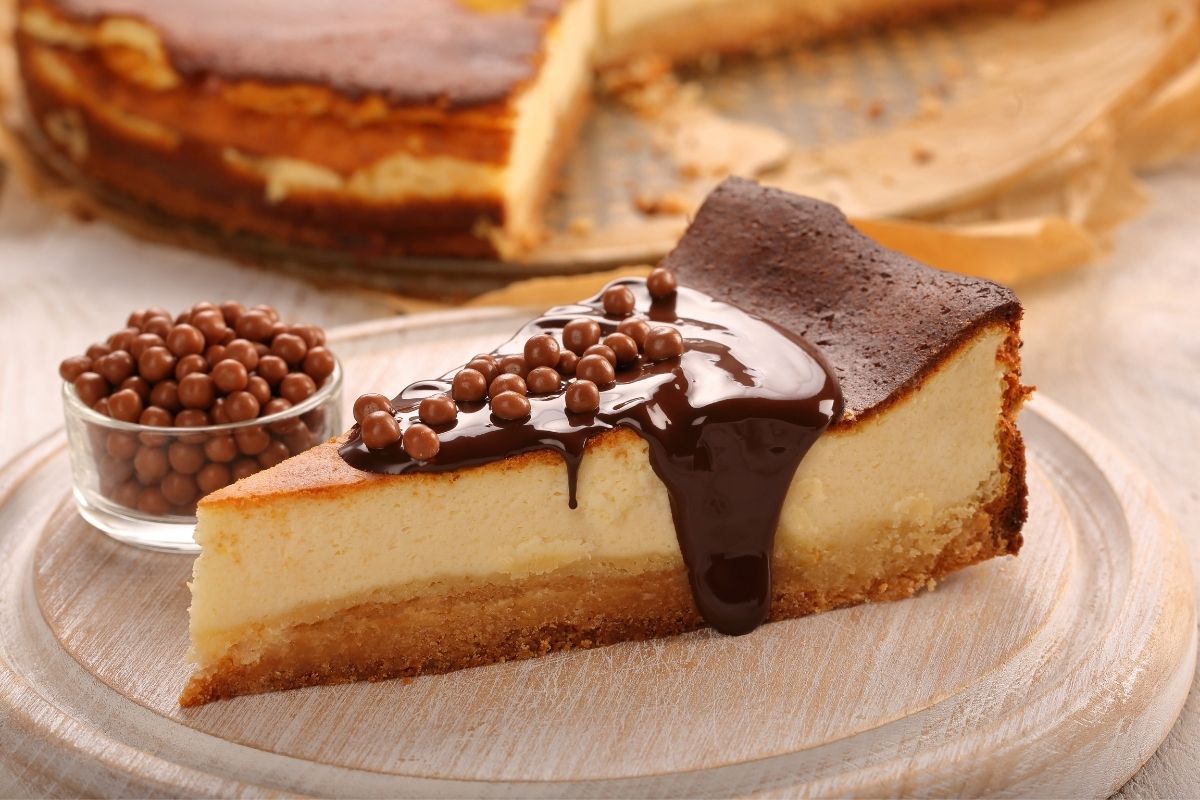 Craving some chocolaty goodness? Opt for a melted chocolate topping for your cheesecake. Enjoy a rich, sweet, and indulgent sauce easily.
Simply melt some chocolate chips, put them in a piping bag, and decorate your dessert. Time to unleash your creative side!
4. Caramel Syrup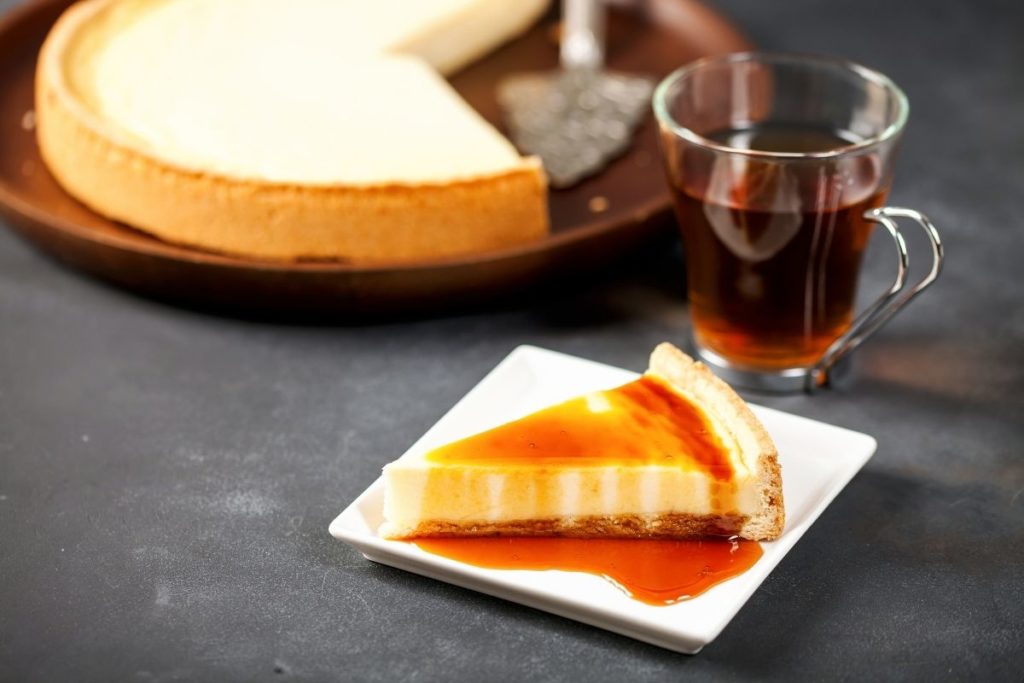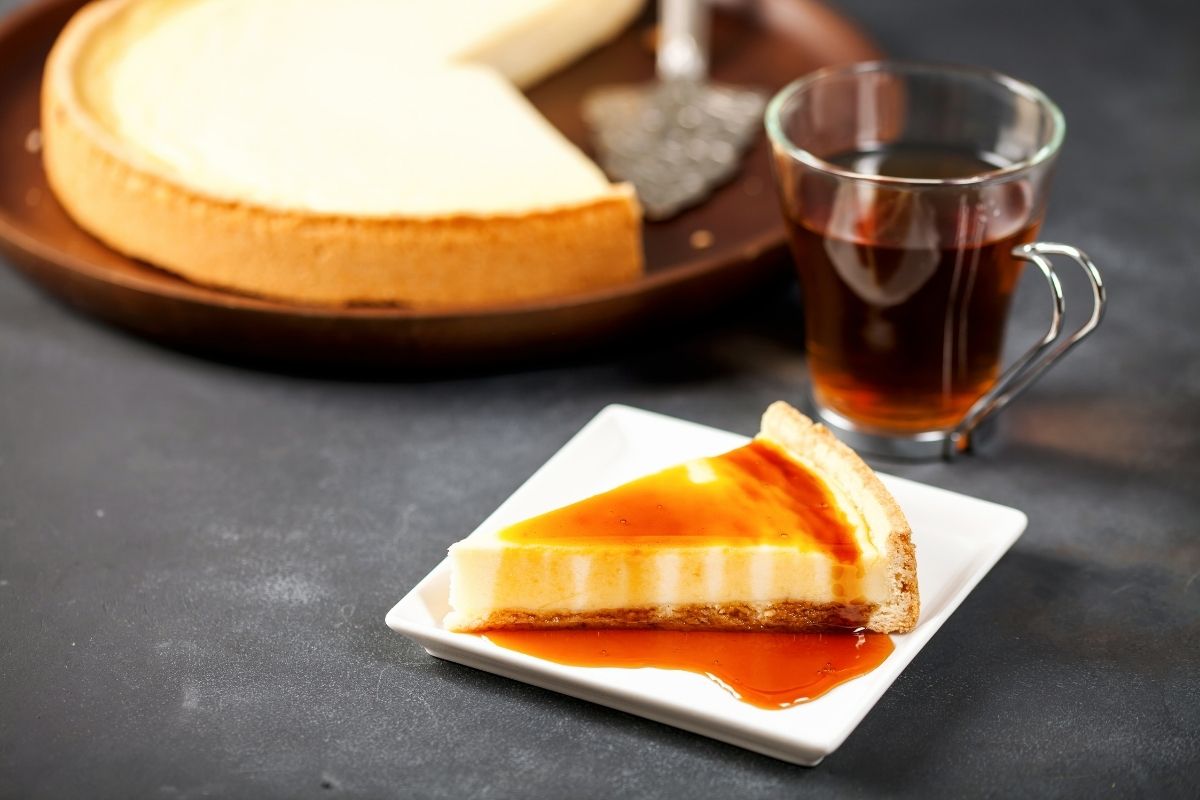 Searching for another silky smooth sauce for your cheesecake? Top your cheesecake with drizzled melted caramel.
Moreover, you can try to make salted caramel. Just add a small amount of salt to your melted caramel. This tiny touch serves a whole new flavor twist!
5. Fresh Fruit Slices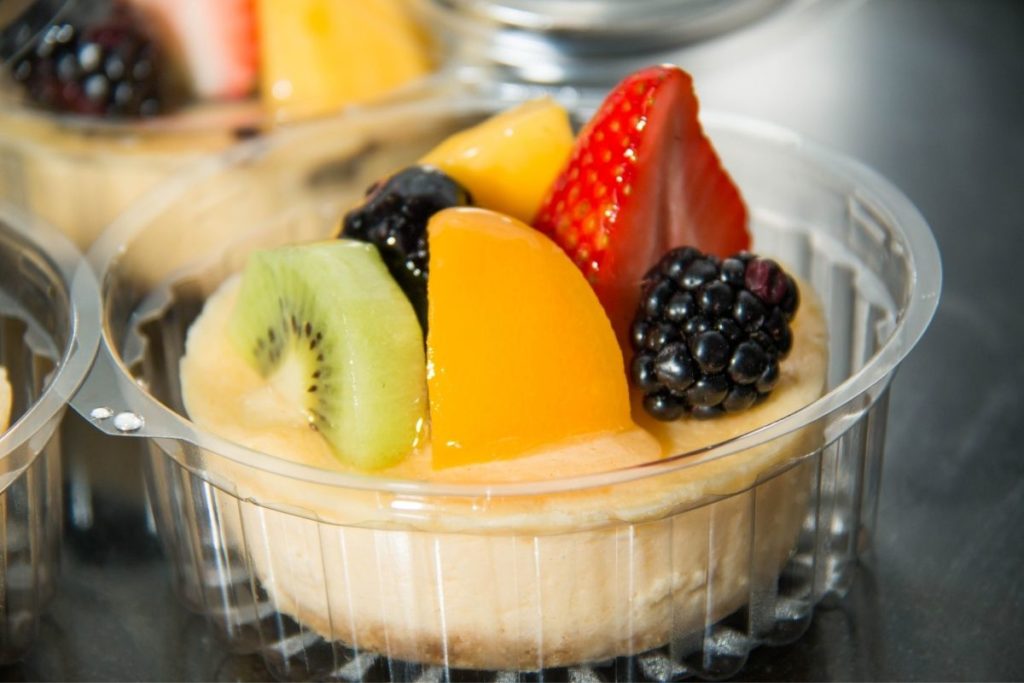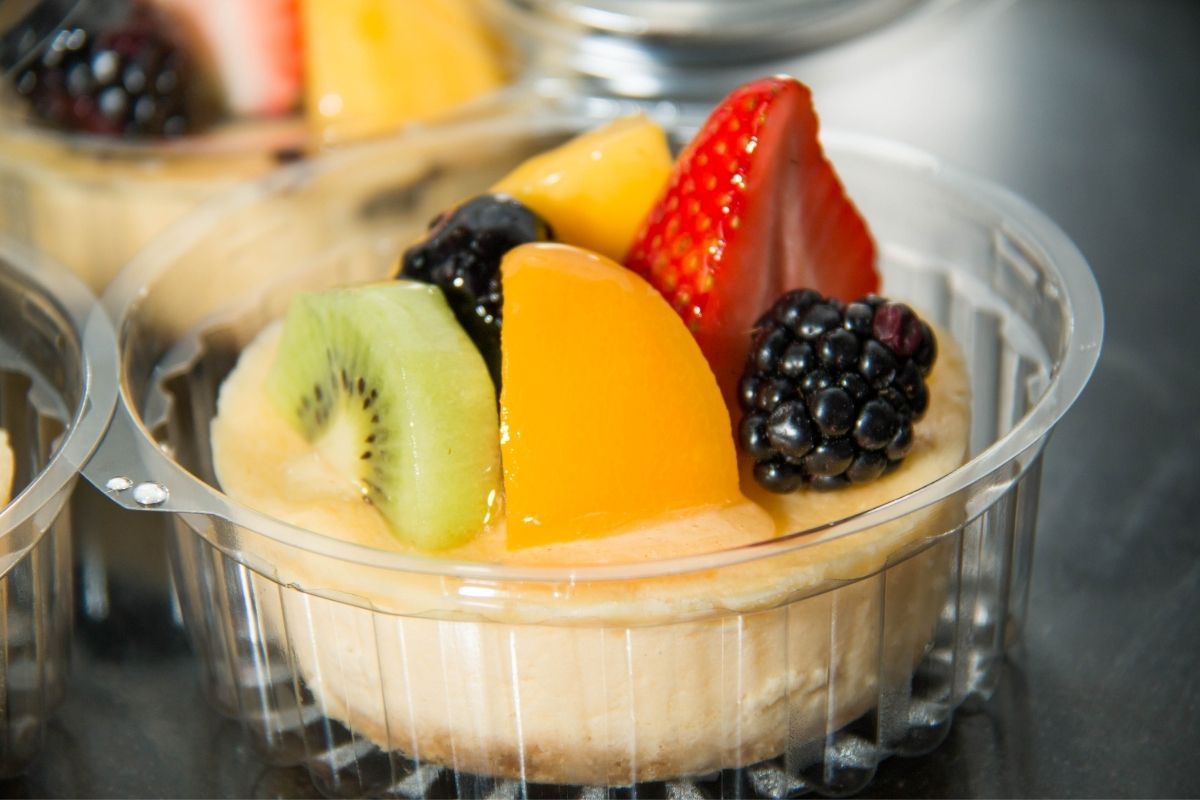 Get your favorite fruits ready. Fruits are not only healthy and flavorful, but they also offer a delightfully sweet and zesty mix that fits well with cheesecake's creamy and salty taste.
This option is pretty simple but extremely good. Just adding a few pieces of fresh fruit on top of the cheesecake will fully upgrade your dessert.
How about some peach, mango, or banana slices? Strawberries, blueberries, or raspberries, perhaps? Your cheesecake will have lovely, bright, contrasting hues thanks to a mix of fresh fruits. To give the fruit slices an icy look, dust them with powdered sugar.
6. Oreo Cookies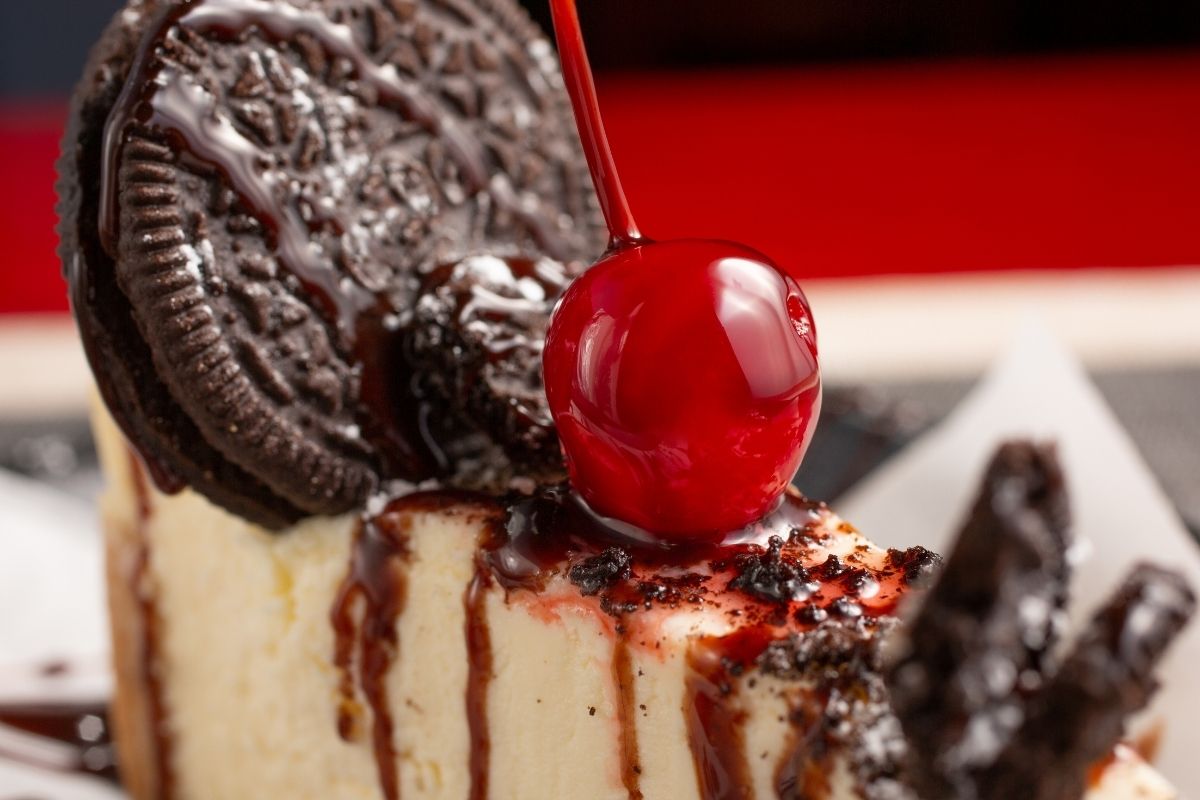 Are you a fan of Oreos? Crush the cookies and use them as a topping for your classic cheesecake. Splash some chocolate or caramel syrup over your Oreo cookies for added flavor.
7. Chocolate Shavings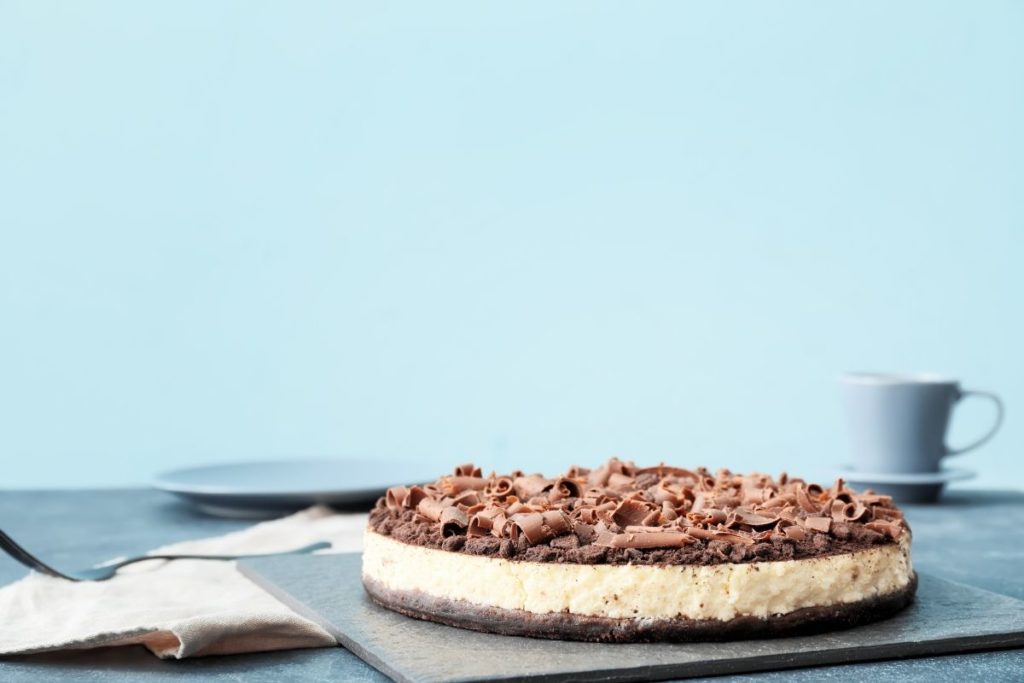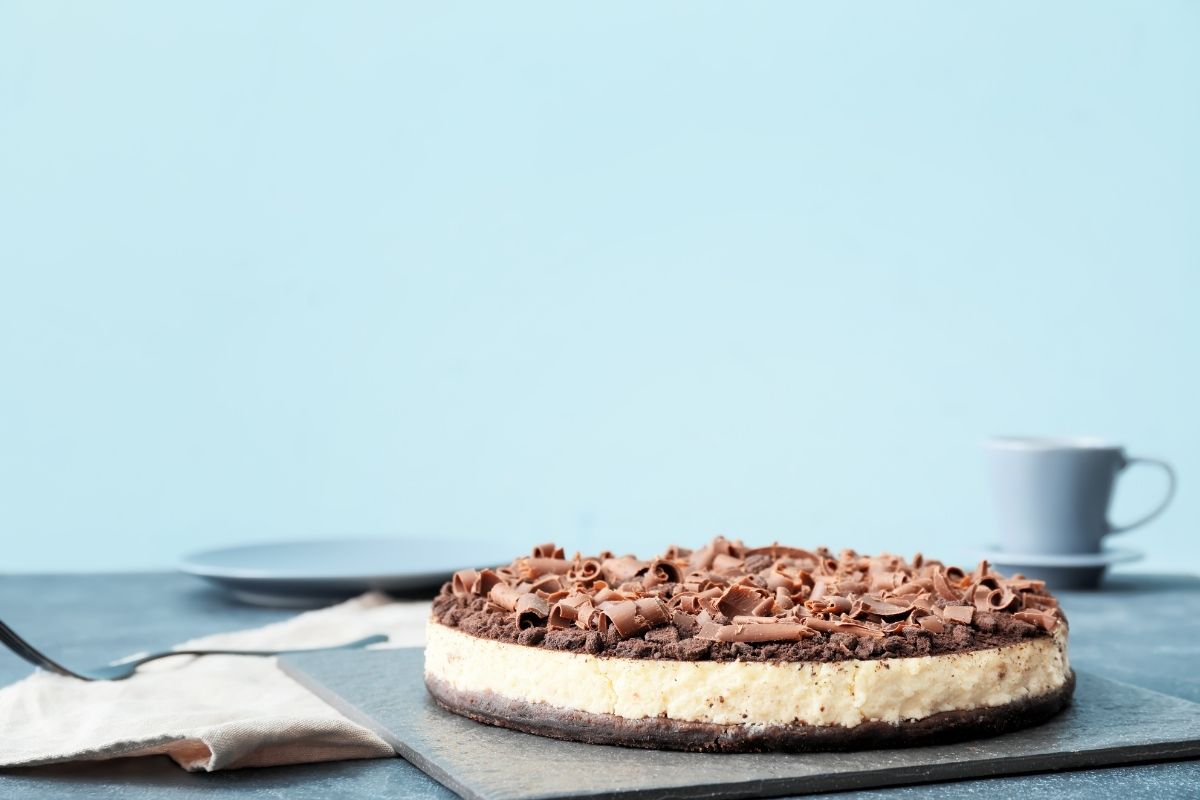 Grab your favorite chocolate bar to top your cheesecake. You can use any kind of chocolate you want: milk, white, dark, or a mix of everything.
Simply shave it and spread it over your cheesecake. You will achieve both amazing looks and taste!
8. Reese's Peanut Butter Cups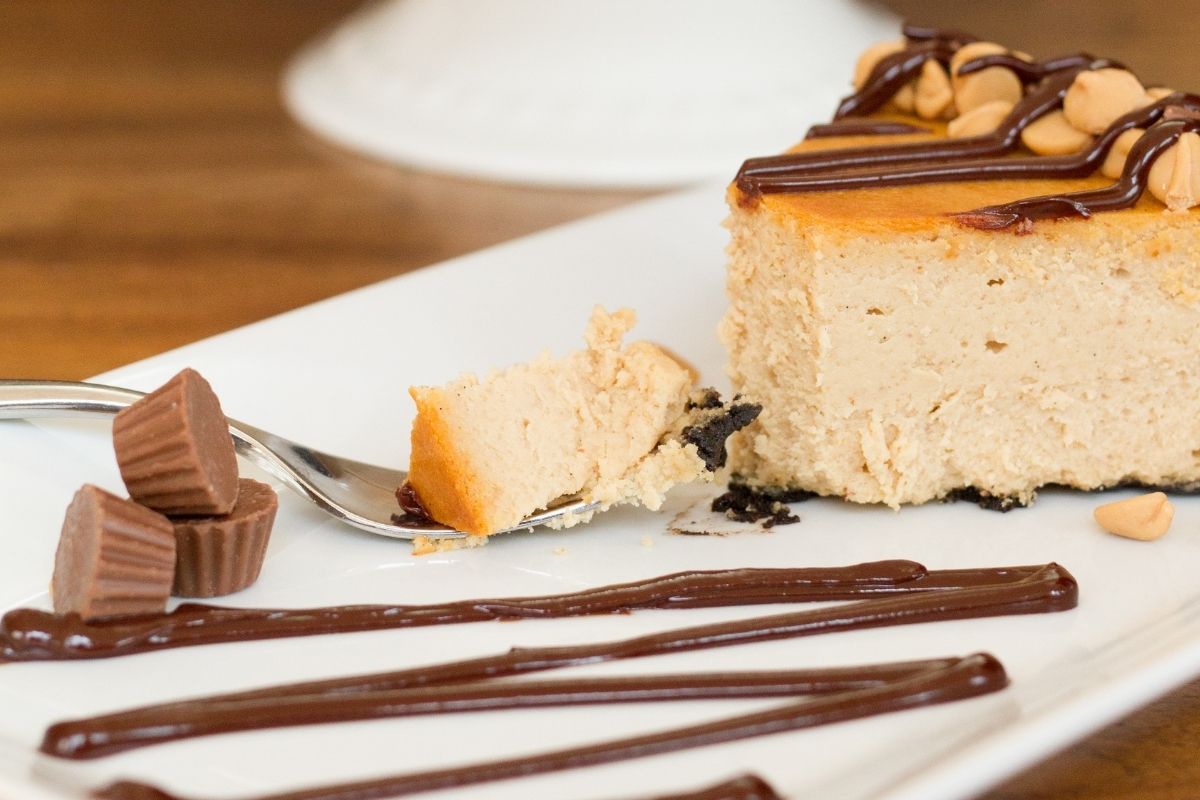 Enhance your cheesecake's delicacy with Reese's peanut butter cups. Savor the sweet, nutty, and salty combo of these famous treats.
9. Candies and Cookies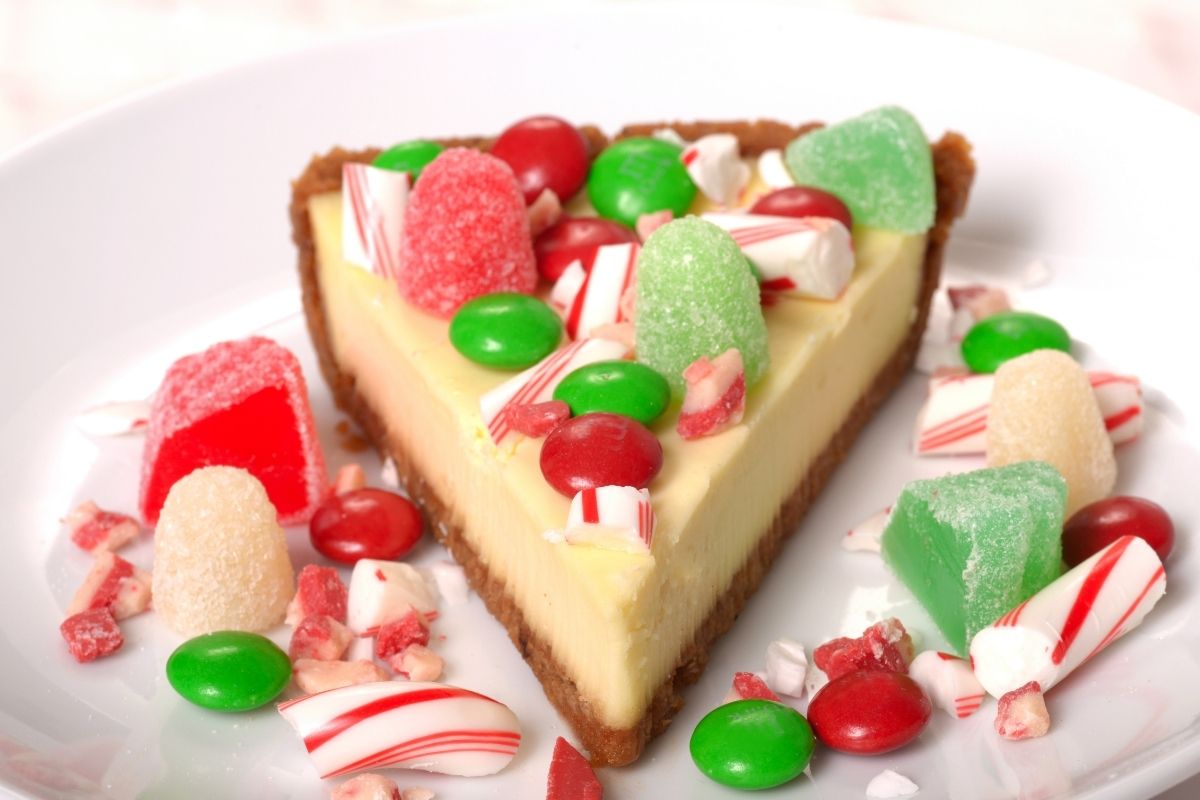 Make your cheesecake fun and colorful with candies and cookies as toppings. This pick will make both kids and kids-at-heart delighted. Top your cheesecake with crushed candy bars and cookies for a crispy finish!
It is very easy to do. Put the ingredients in a resealable plastic bag. Then, roll them with a rolling pin to crush them. Last, spread them over on your cheesecake. Have a cake that is both tasty and attractive!
10. Matcha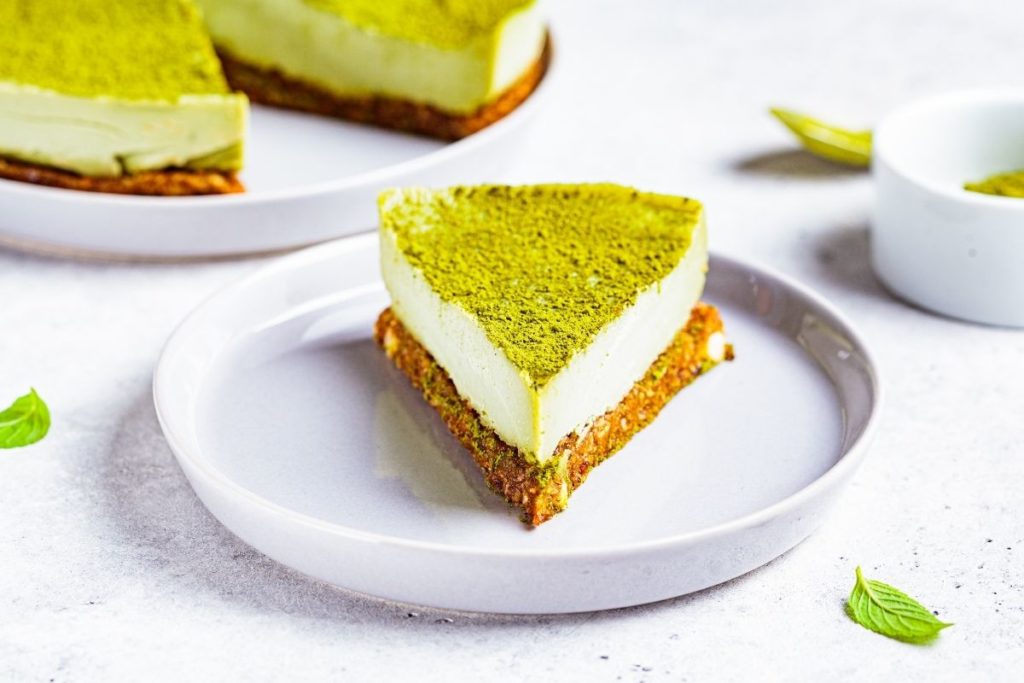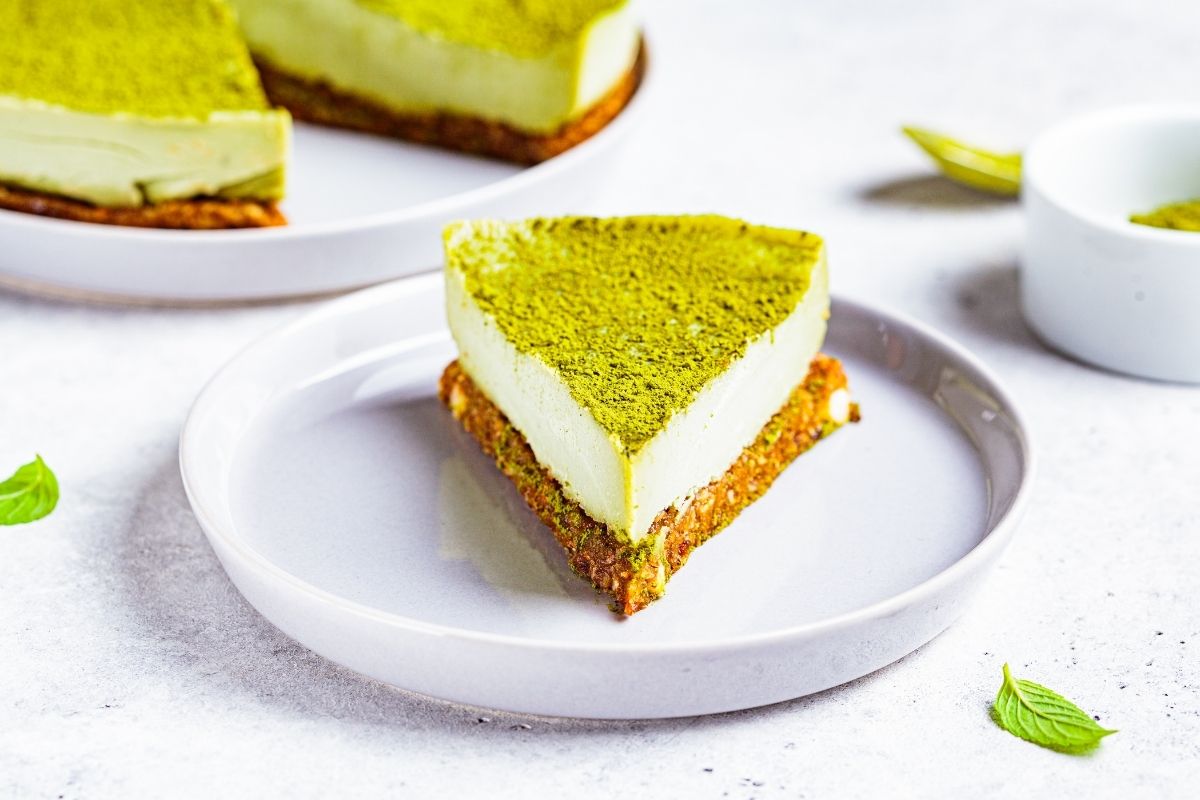 Want an Asian twist? Top your cheesecake with this Japanese green tea powder. Matcha has a subtly bitter flavor, which is wonderful since it emphasizes the sweet taste of your cheesecake.
11. Praline Sauce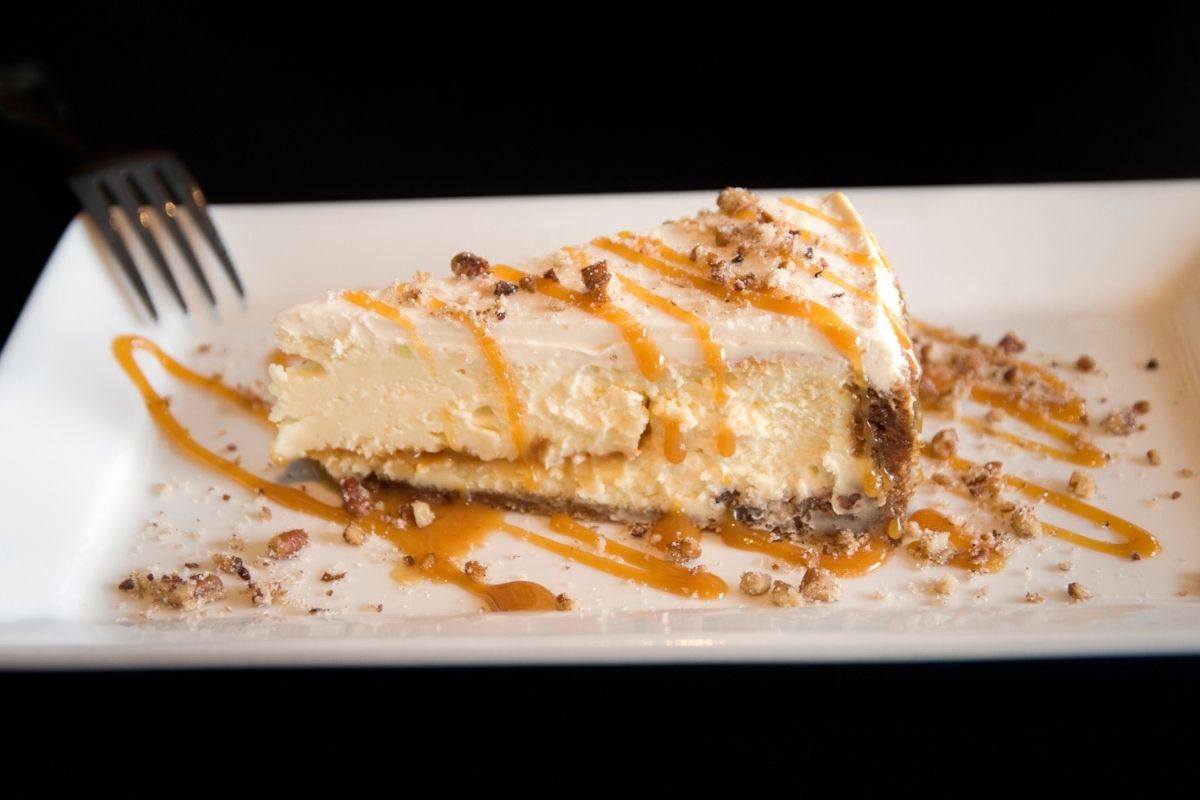 Do you know about praline sauce? It is a southern classic made with a mix of pecans, sugar, butter, corn syrup, and vanilla extract. This sauce is also an ideal topping for your cheesecake.
To make this sauce, combine the ingredients in a large bowl. Heat the mixture to a boil over medium-high heat, stirring constantly. Remove it from the heat after 2 seconds of boiling without stirring.
Then, add the pecans and vanilla extract. Allow the sauce to cool before pouring it over the cheesecake.
Wrapping Up
Feel free to experiment with the variety of toppings mentioned in this article. All these options carry unique flavors and textures that complement a classic cheesecake's taste and qualities wonderfully. We hope you found this list of the best cheesecake toppings helpful!
Print
11 Best Cheesecake Toppings
Check out these great substitutes for Cheesecake Toppings that have been shared on Pinterest.
Instructions
Click on each link above to view the pin.
Learn more about the ingredient.
Purchase the ingredient.
Add substitute to your recipe =)
Keywords: Best Cheesecake Toppings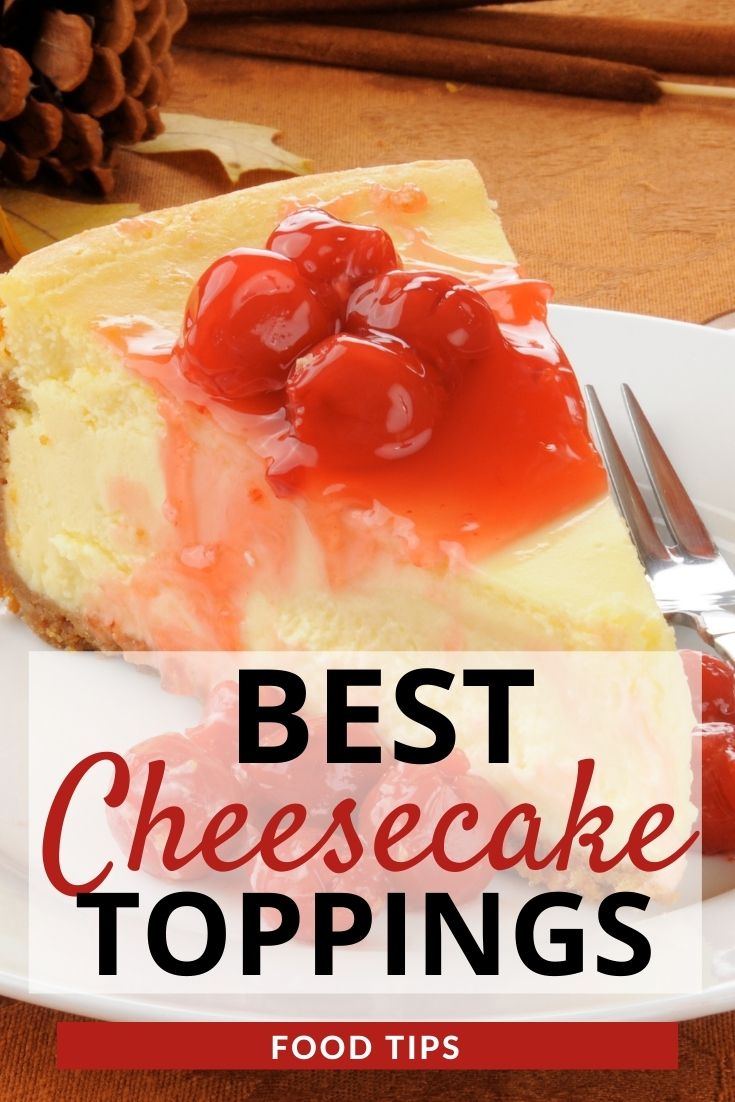 Hi, thanks for stopping by! We're so happy you're here. If you're a foodie and love to cook or bake - you're in the right place.
LEARN MORE
Join the mailing list and receive our free newsletter!
Recipe Marker provides you with the best information about home cooking tips, recipes, ingredient substitutes and more. Check out our blog to see the latest articles.