4 Best Chicken Fried Steak Sides (Updated 2023)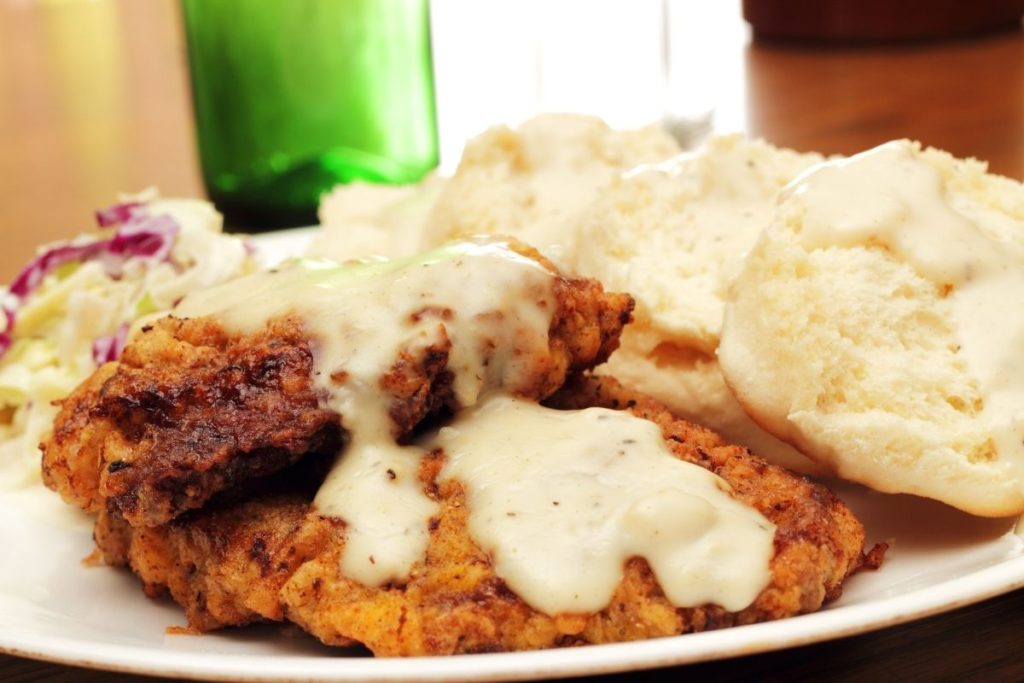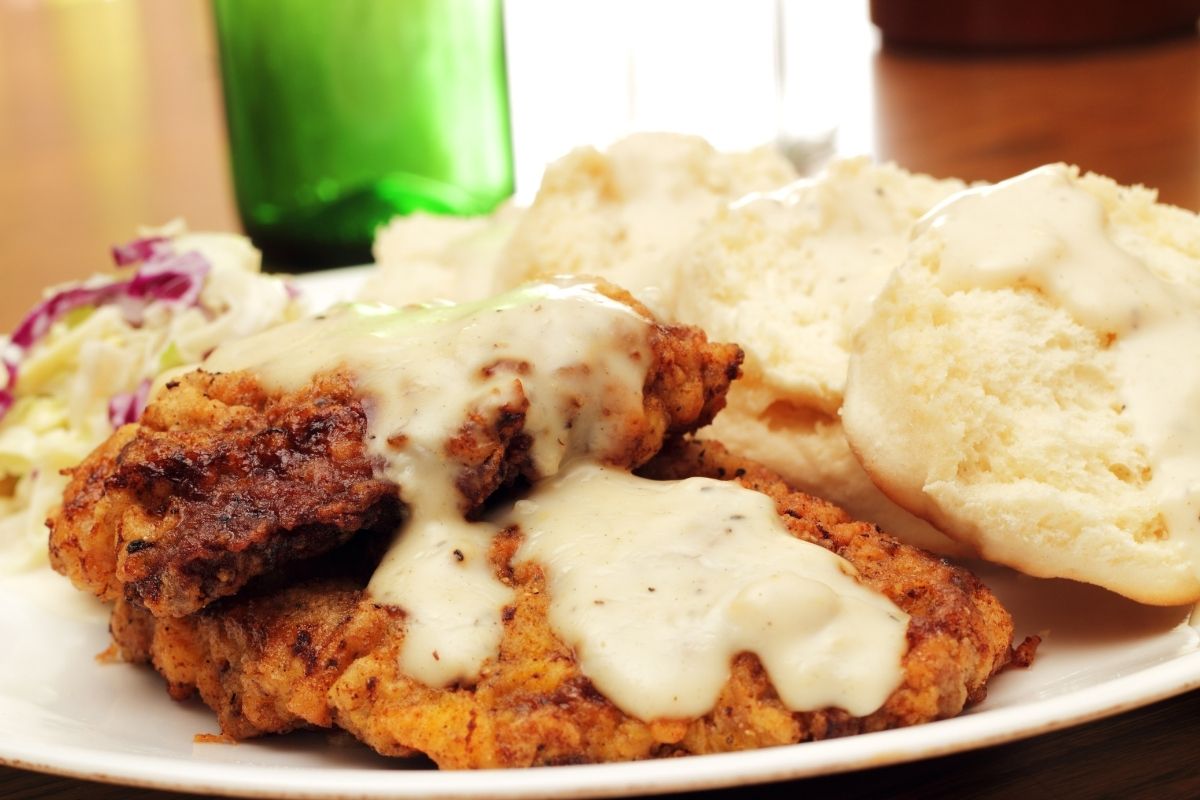 Want to learn what to serve with Chicken Fried Steaks? Stick around as we share some of the best sides to go with a chicken-fried steak meal.
Finding the best pairs and sides for chicken fried steak isn't hard as there's a lot to choose from. Classic sides like mashed potatoes are staples, along with stir-fried veggies, and hearty and crispy potatoes.
Here are the best chicken fried steak sides to serve to your family and friends.
Best Chicken Fried Steak Sides
Since the dish is both crispy and creamy, you want to serve something to complement these qualities. Here are some of the highest-rated sides for chicken fried steak.
1. Coleslaw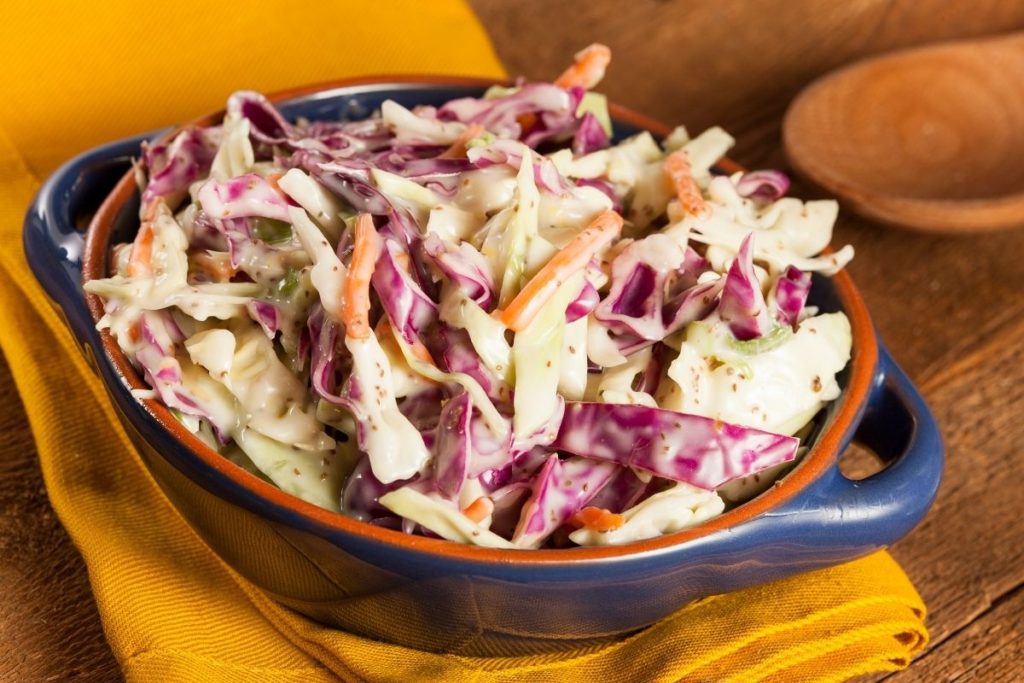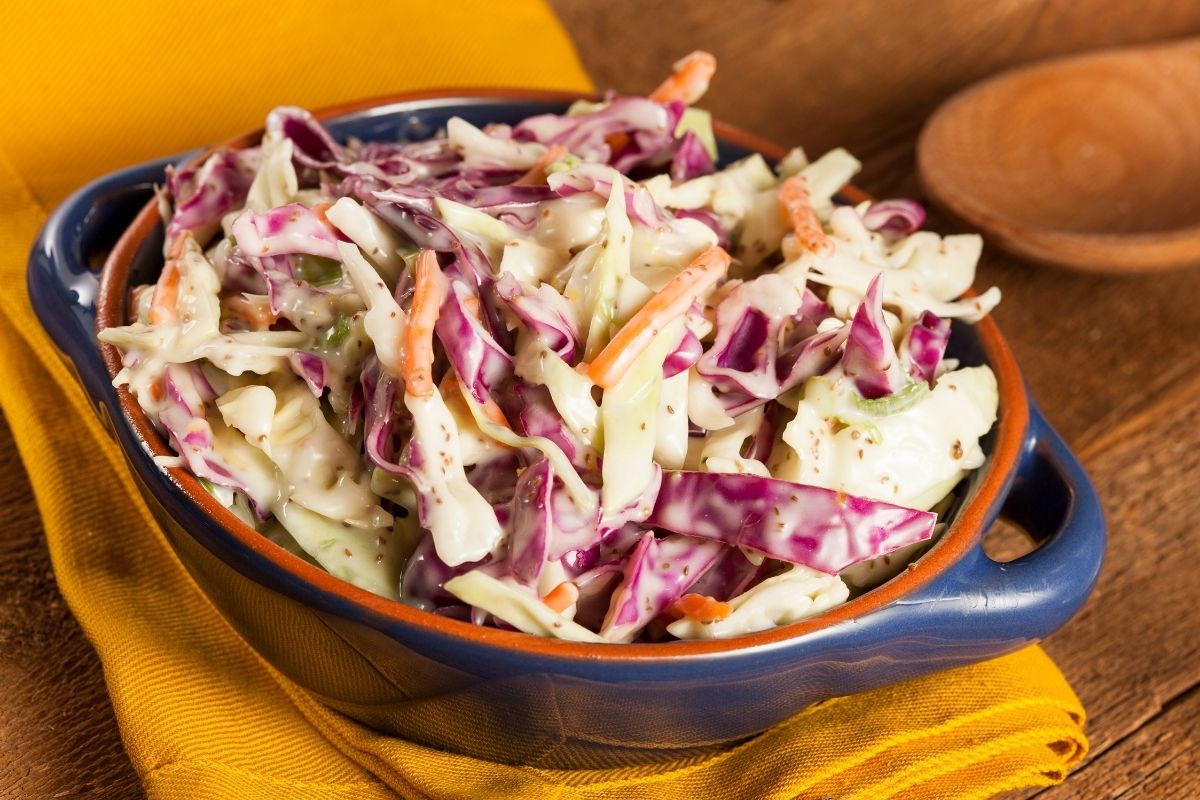 If you want something sweet and tangy to compliment your chicken steak, try making coleslaw or cabbage salad. It's easy to make and requires simple ingredients, so anyone can make it at home.
The shredded cabbage tastes great with vinaigrette or mayonnaise, whatever your preference. The tangy and savory taste of the creamy mayo completes a number of savory dishes, including chicken fried steak.
You can also add mustard for a little bit more flavor.
2. Baked Potatoes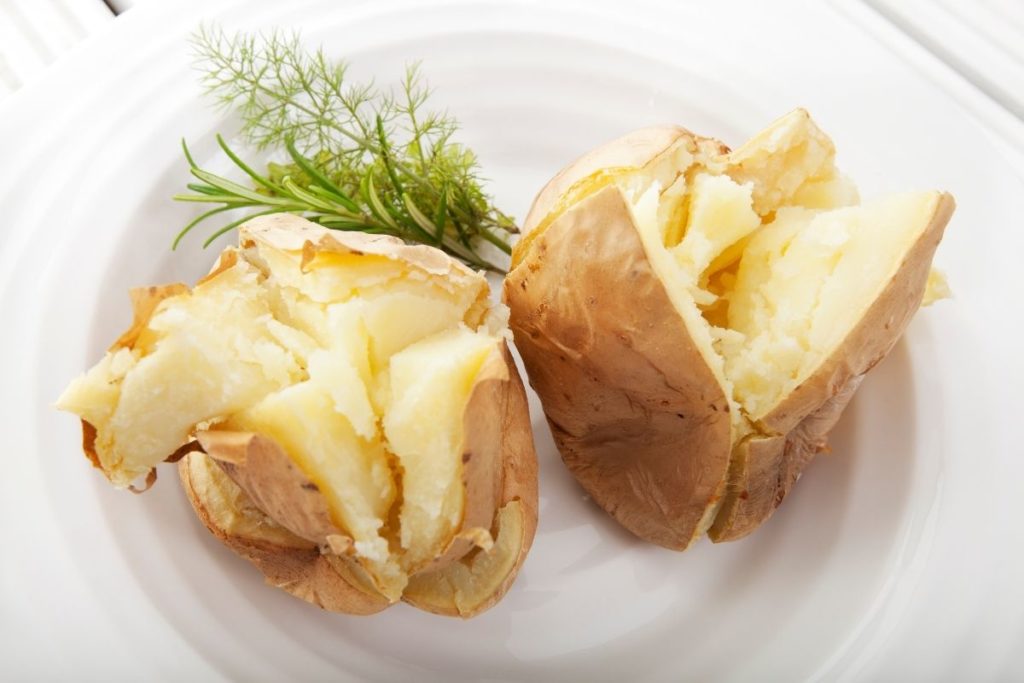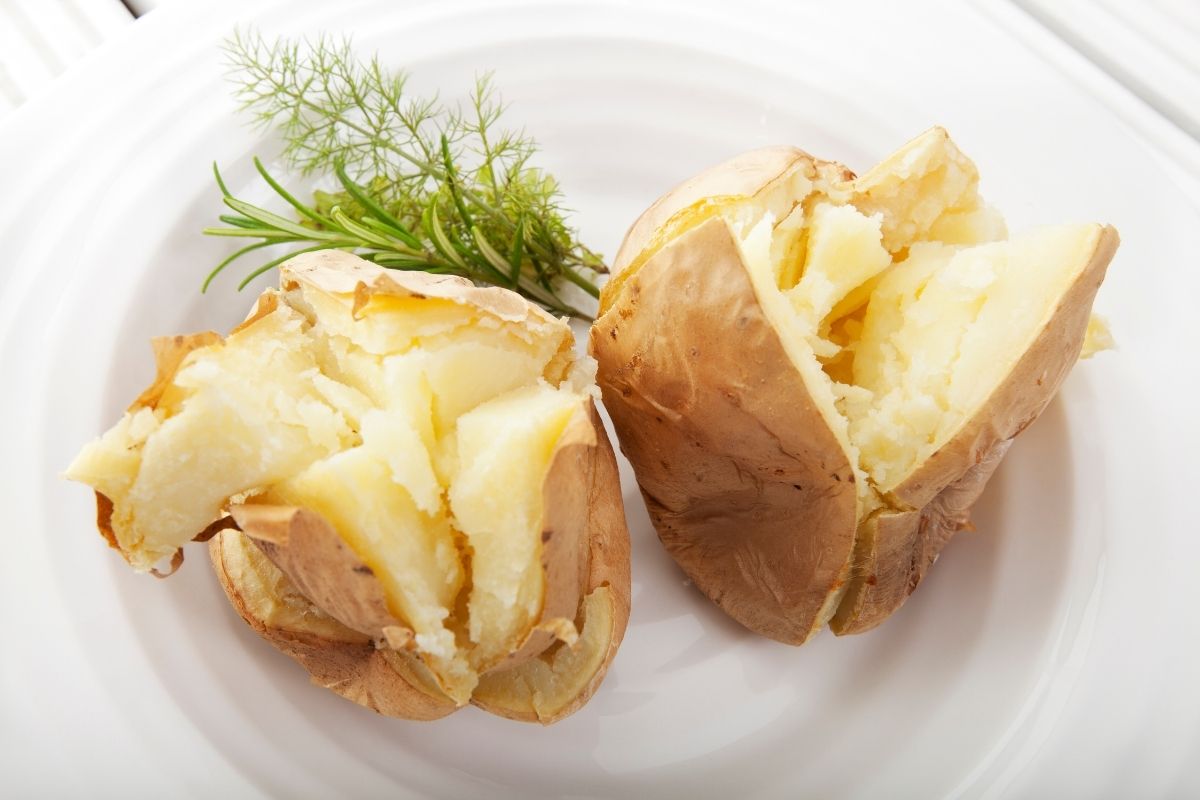 Possibly the best pairing for creamy chicken fried steak are buttery, baked potatoes. They're garlicky, roasted, and crispy on the outside, yet soft and warm on the inside.
Toss the potatoes in the oven and season with salt, pepper, garlic, and other spices of your choice. Wait until the potatoes are golden brown and crispy before removing them.
They work perfectly with almost any main dish, but the creamy sauce of the chicken fried steak dazzled over the potatoes tastes divine.
3. French Fries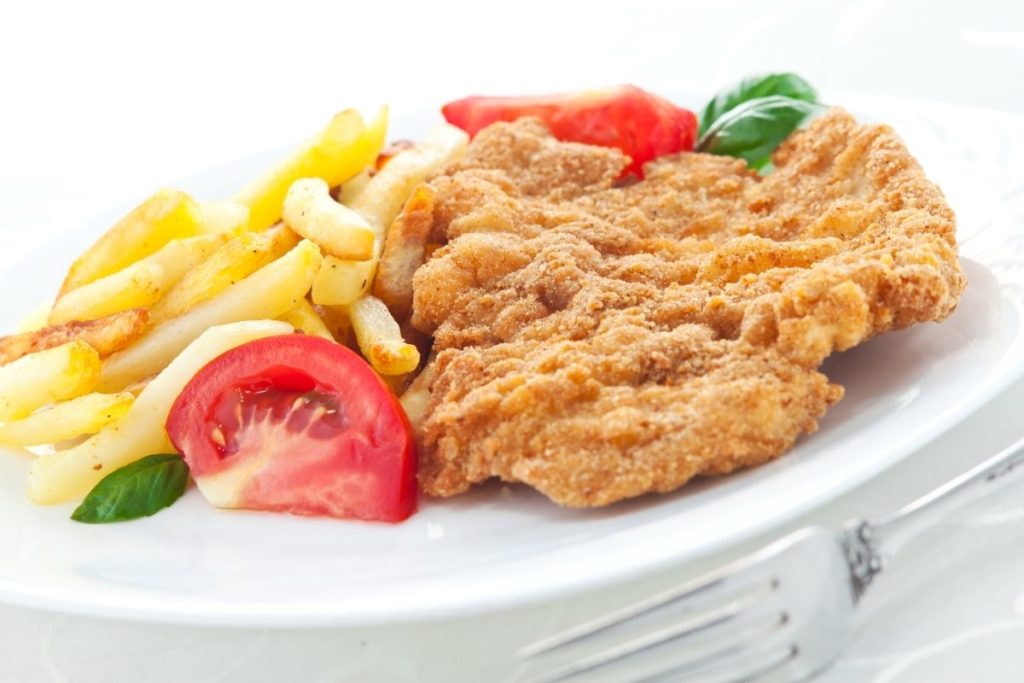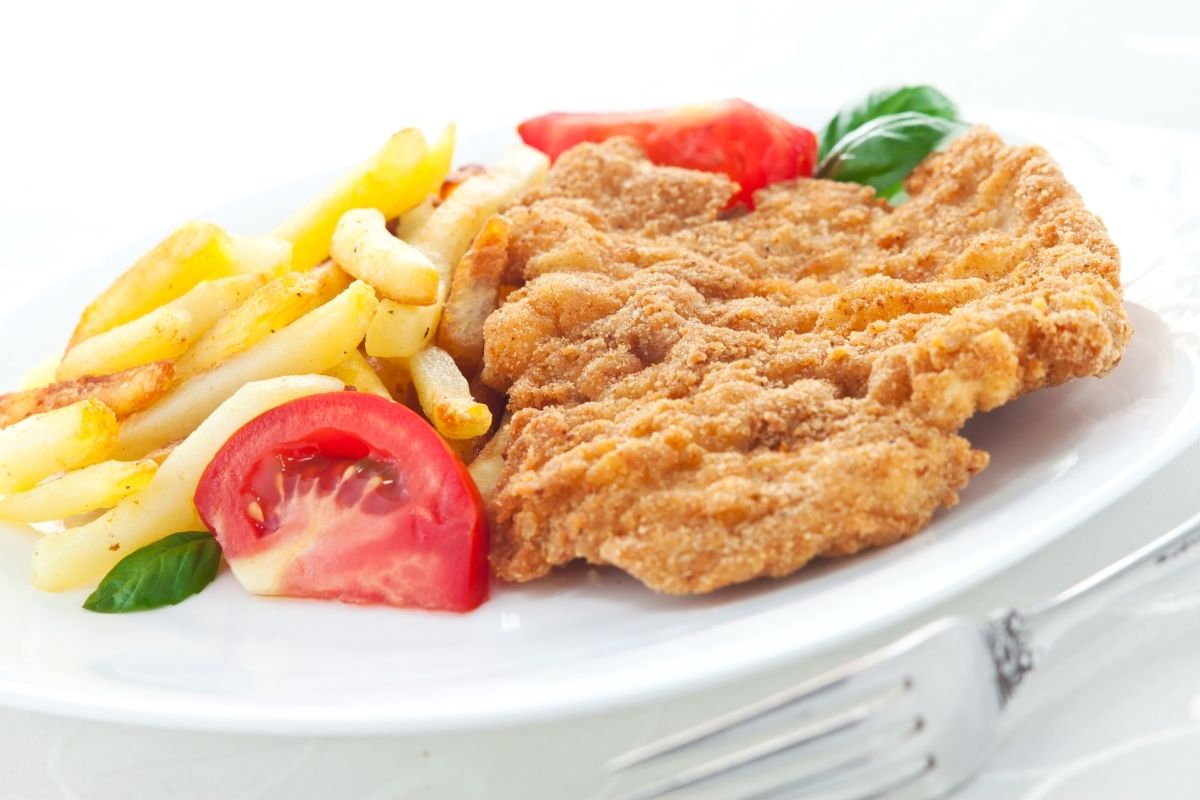 You can never go wrong with potatoes, this time fried ones. French fries or chips paired well with chicken fried steak because they're not too heavy but are incredibly delicious.
Regular, golden-brown fries work great, but you can also experiment by adding toppings such as cheddar or Parmesan cheese, or bacon bits.
4. Green Bean Casserole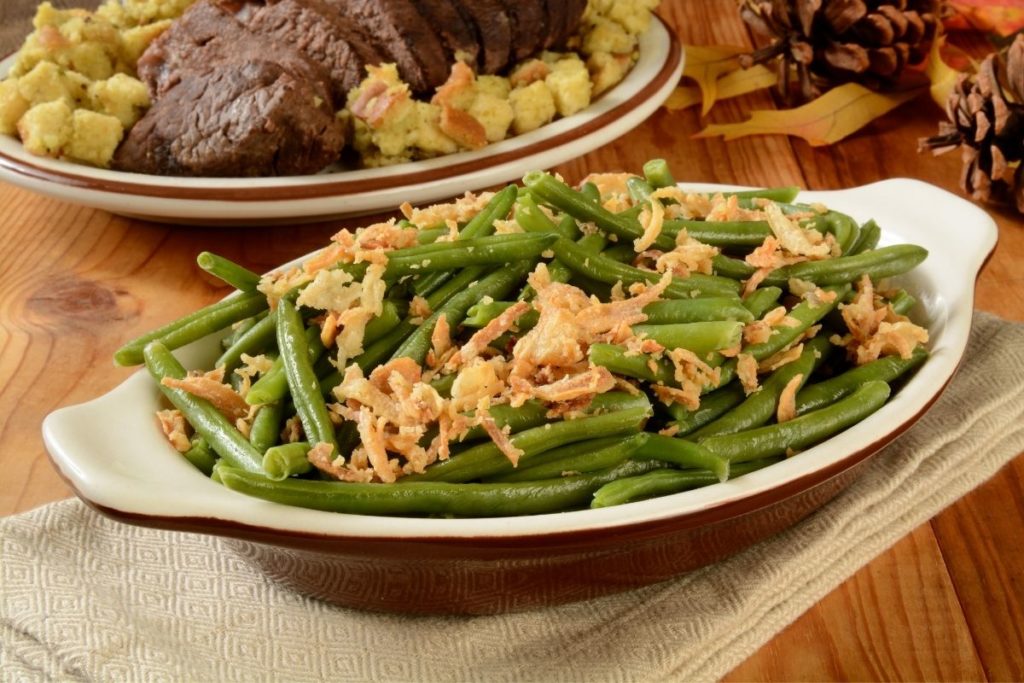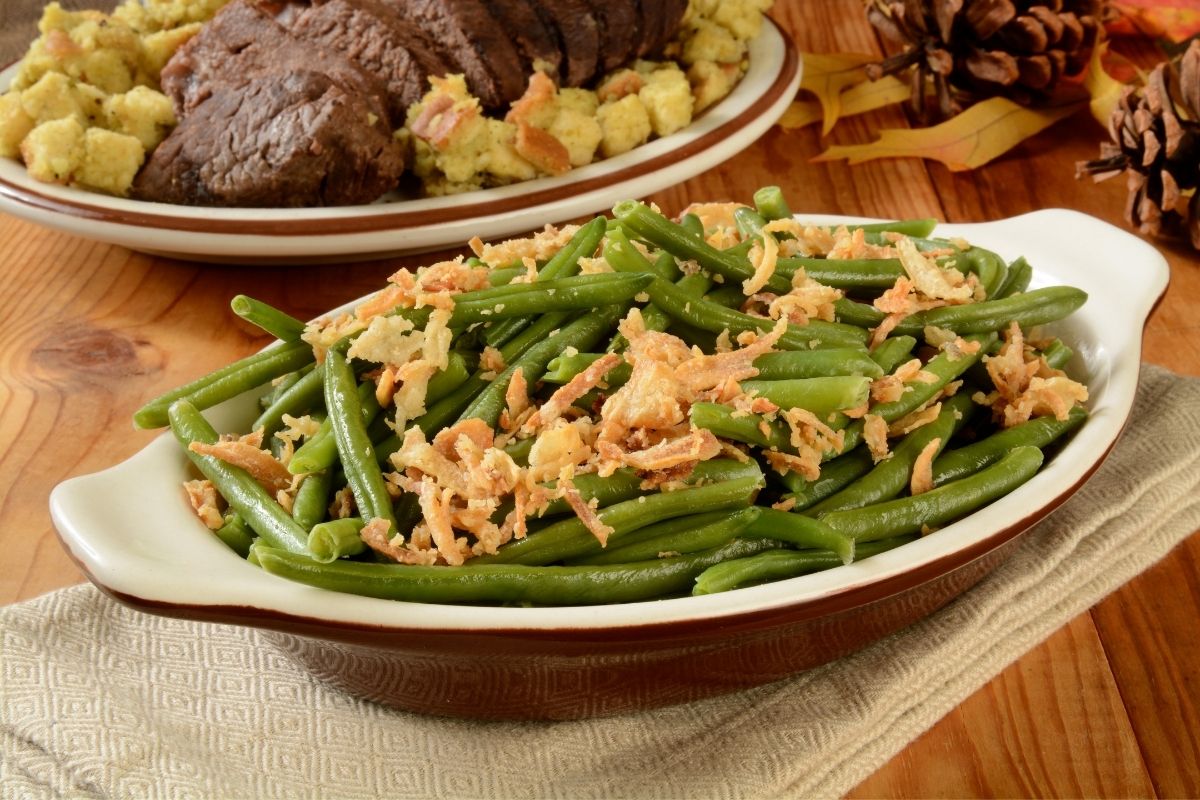 Level up your meal by serving a green bean casserole, perfect for a chicken dinner. This casserole combines fried onions and a cheesy top layer for a delicious treat.
And the crispy and cheesy texture complements the chicken dish. For a little twist, try adding bacon bits.
Chicken Fried Steak Origin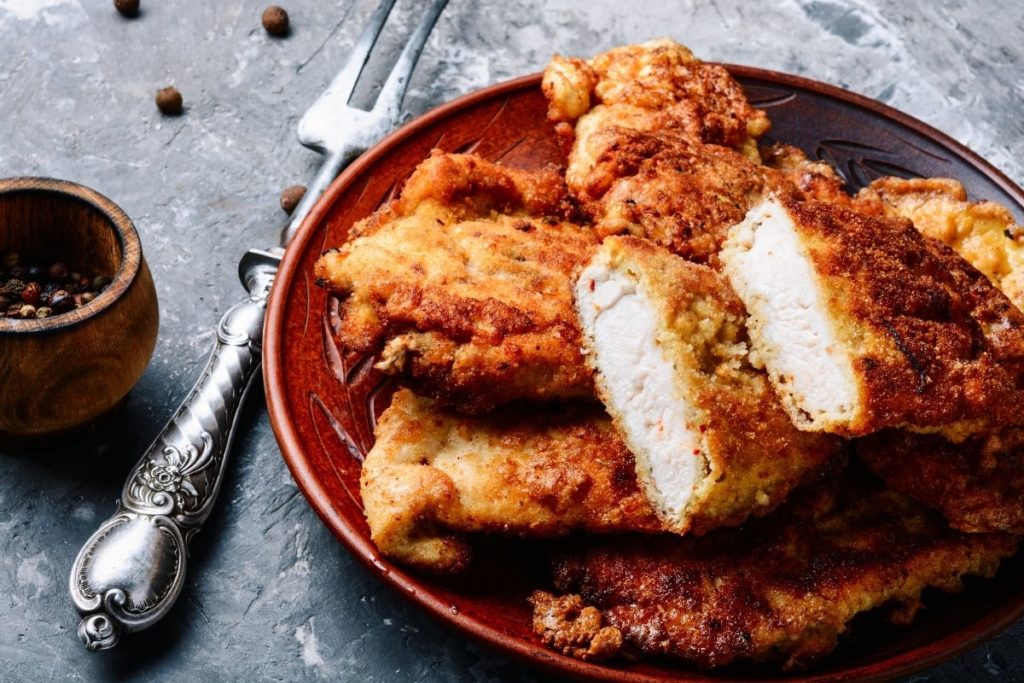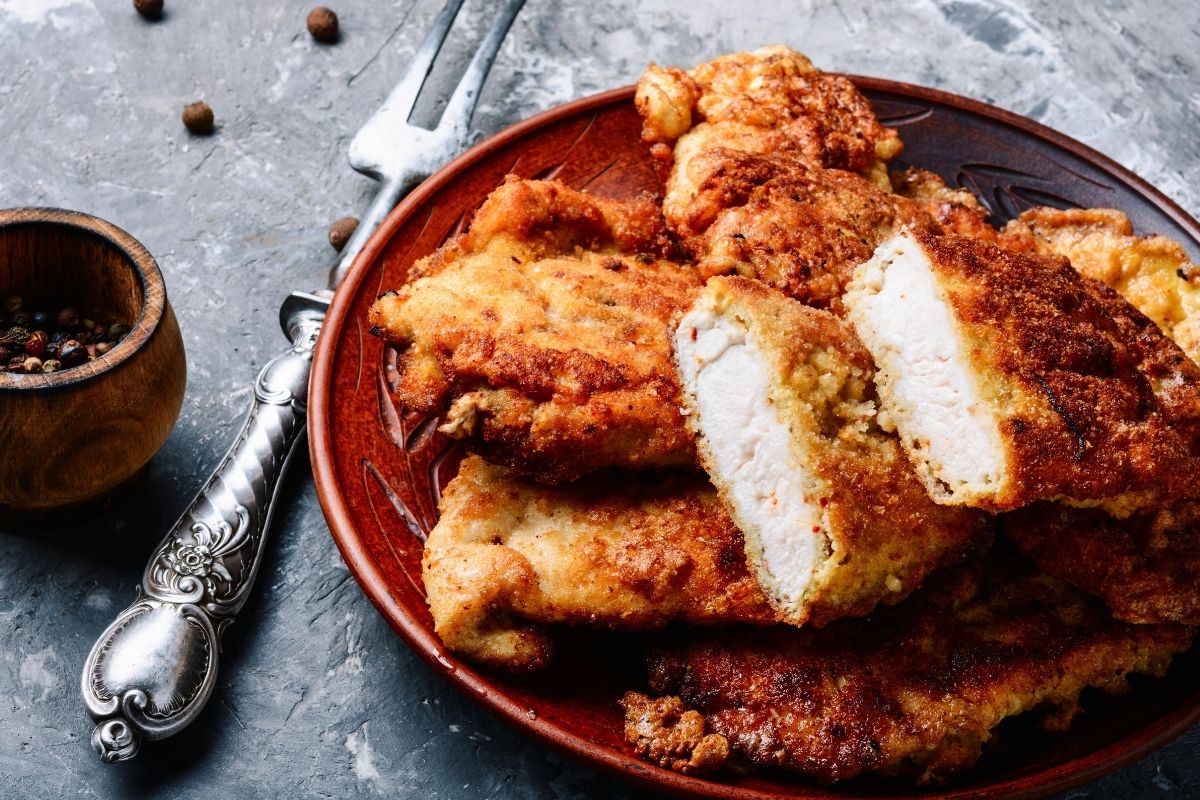 Now that you have some ideas of what goes with chicken fried steak, let's discover its origin story.
It's no secret that this comfort food is a Southern treat, quite similar to the breaded chicken fillet called milanesa.
However, the origin of chicken-fried steak is debatable, but historians do agree it came from German and Austrian immigrants who came to live in Texas in the 19th century.
Some speculate this dish was created to mimic the Austrian wiener schnitzel, which follows a similar recipe. The Austrian version uses pork, dipped in eggs, then bread crumbs, then pan-fried to perfection.
This common cooking method used in the early 1800s made use of the more affordable, tough cuts of meat. In order to improve the taste, the Austrians put spices in the breading before frying.
By the 1930s, American cookbooks had begun introducing deep-fried foods, including chicken fried steak.
Today it is served with creamy gravy and sides to complement the taste of the breaded chicken. Although quite a number of Texas restaurants claim the dish came from the South, no evidence actually backs this up.
Either way, a trip to the South wouldn't be complete without a taste of the legendary chicken steak, served in most establishments.
In fact, restaurants serve it from breakfast to lunch, to dinner, and even make burgers and breakfast platters out of it.
Takeaway
Finding the best chicken fried steak sides isn't hard with the wide range of choices available. Why not try more than one for a truly satisfying meal?
Print
4 Best Chicken Fried Steak Sides
Check out these great Side Dish Recipes for Chicken Fried Steak that have been shared on Pinterest.
Instructions
Click on each link above to view the pin and recipe.
Obtain all the necessary ingredients to make the recipe.
Follow the steps to create your side dish.
Enjoy your delicious meal =)
Keywords: Best Chicken Fried Steak Sides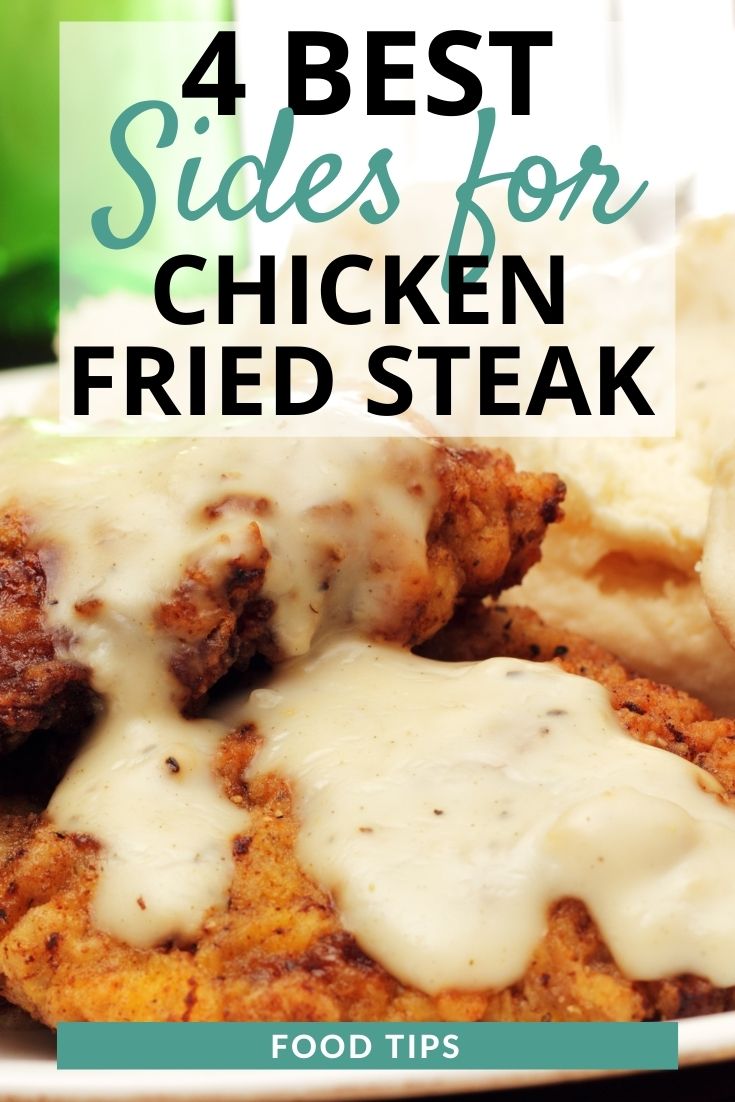 Hi, I'm Linda thanks for stopping by! We're so happy you're here. If you're a foodie and love to cook from home - you're in the right place..
LEARN MORE
Join the mailing list and receive our free newsletter!
Recipe Marker provides you with the best information about home cooking tips, recipes, ingredient substitutes and more. Check out our blog to see the latest articles.