What to Serve with Clam Chowder: 11 Best Side Dishes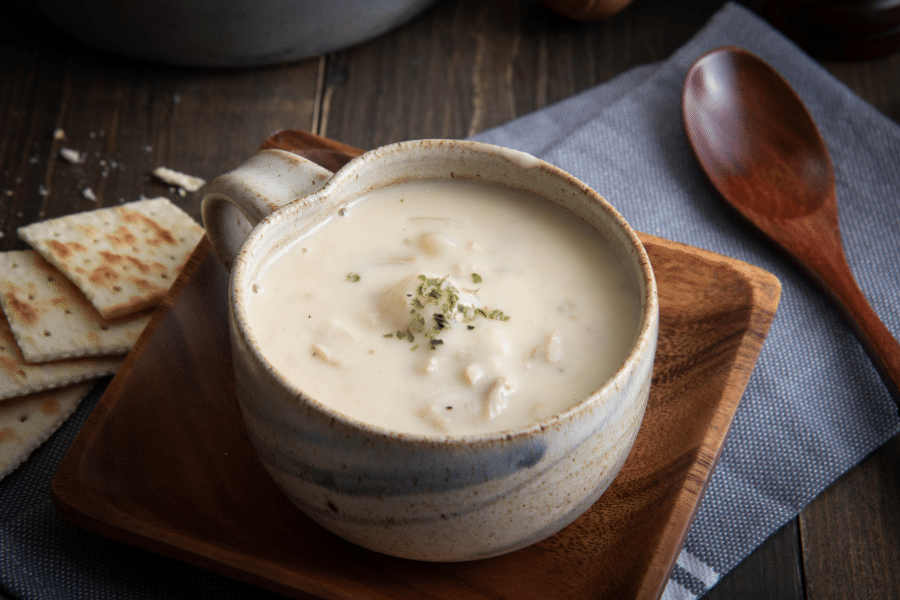 Are you looking for some ideas on what you can serve with clam chowder? Stick around as we share some of our favorite side dishes.
Clam chowder refers to any soup that contains clams and broth. It grew from fish soups made by fishermen in Britain and France.
These chowders used a variety of seafood that was readily available. The most famous clam chowder is creamy New England style clam chowder.
This dish traces its roots back to the 1700s.
New England clam chowder, sometimes called "Boston Clam Chowder," is made with the usual clams and potatoes, but also has a milk or cream base.
This soup is usually thick and hearty; however, it became thinner in the 19th and 20th centuries.
Other popular varieties include clear Rhode Island chowder and red Manhattan chowder.
As a lot of people love this dish, here are some delicious side dish ideas to choose from:
What to Serve with Clam Chowder
1. Bread Rolls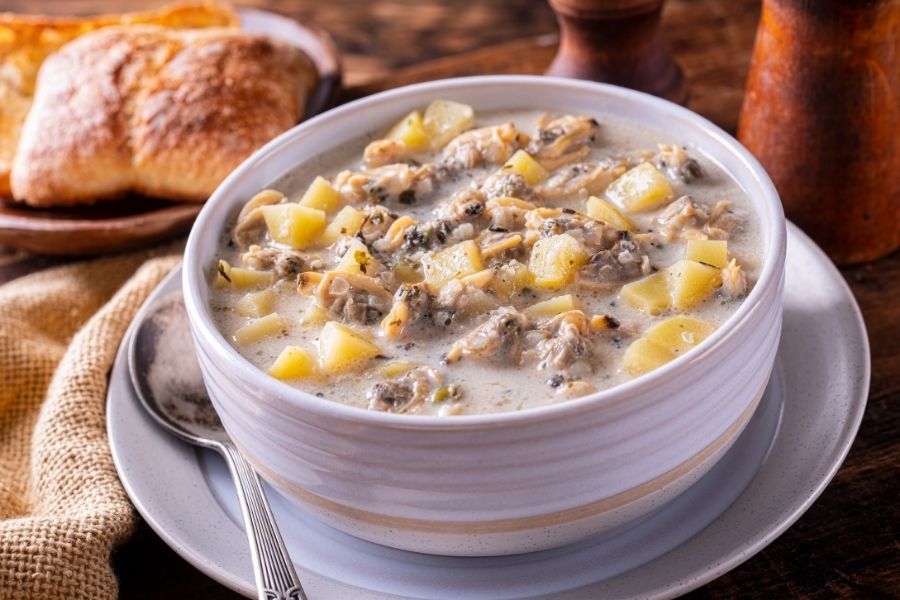 Nothing beats buttery bread rolls as a side for hot clam chowder, and you can dip them in the soup for creamy goodness.
These bread rolls are best served straight from the oven.
For a more sumptuous idea, serve your clam chowder in a bowl of bread and enjoy a unique dining experience.
2. French Fries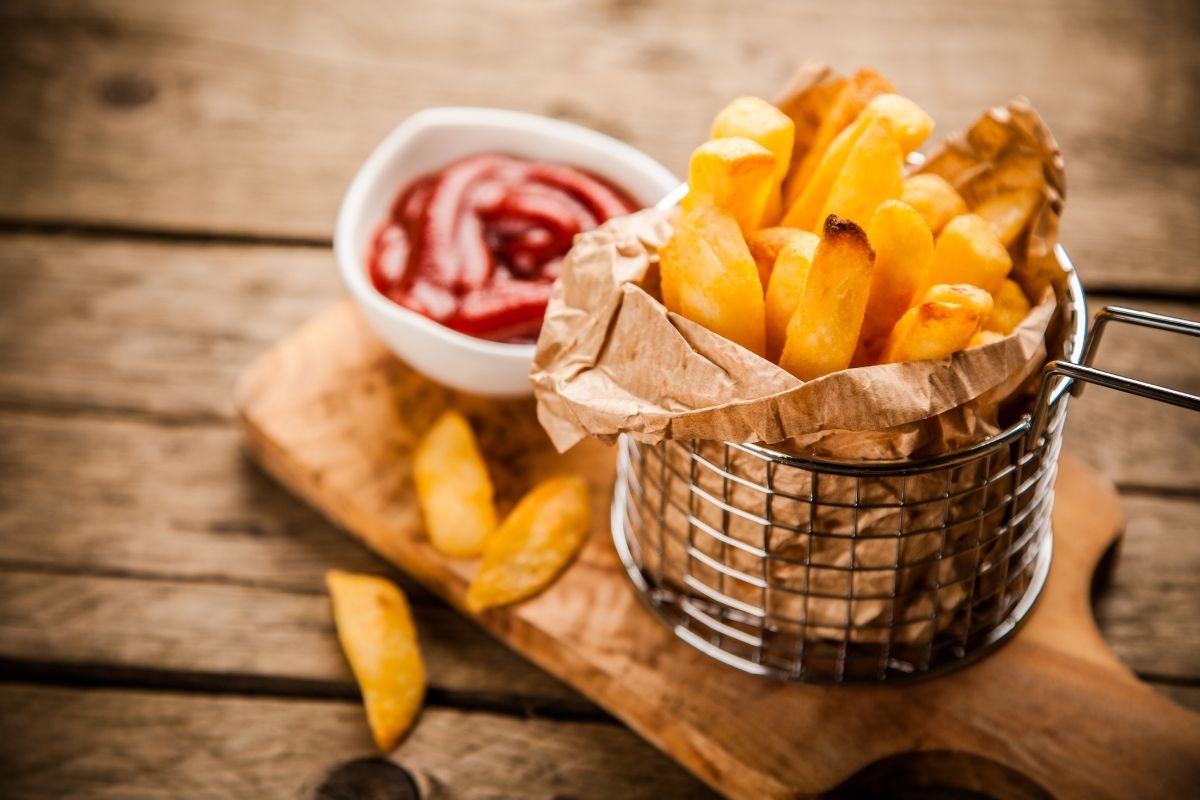 Add some crunch to your meal with fries served alongside clam chowder – a simple and classic combination that tastes great.
You can dip your fries into the clam chowder for a flavor twist or create a separate dressing.
Clam chowder has potatoes, so why not compliment them with even more potatoes.
3. Corn on the Cob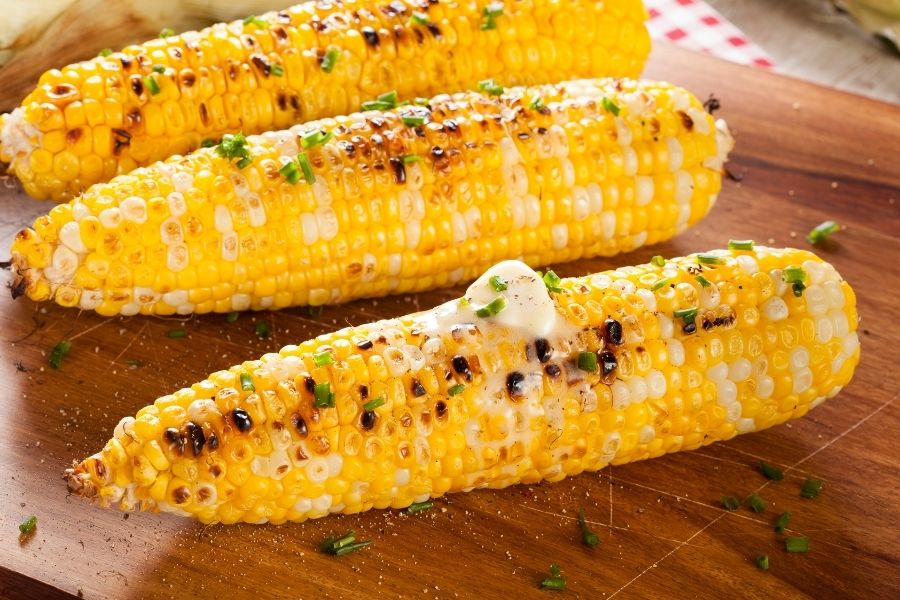 Match the silkiness of clam chowder with corn on the cob's juiciness. Sweet corn can be grilled, baked, roasted, or boiled, depending on your preference.
Adding butter and salt and even basil will add more flavor to the corn.
4. Caesar Salad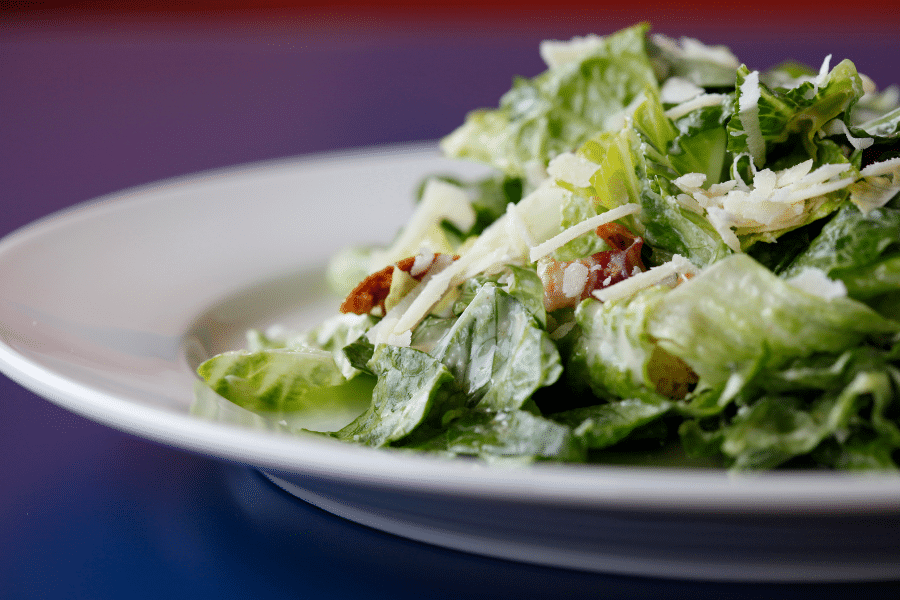 Make a Caesar salad as a side dish for clam chowder. This tangy salad's fresh romaine and croutons make it a suitable partner for the creamy soup.
Both the textures and flavors of Caesar salad complement the richness of chowder.
The chowder's tasty soft potatoes meet the salad's fresh and crisp lettuce.
Salad and soup is always a winning duo.
5. Mussels Mariniere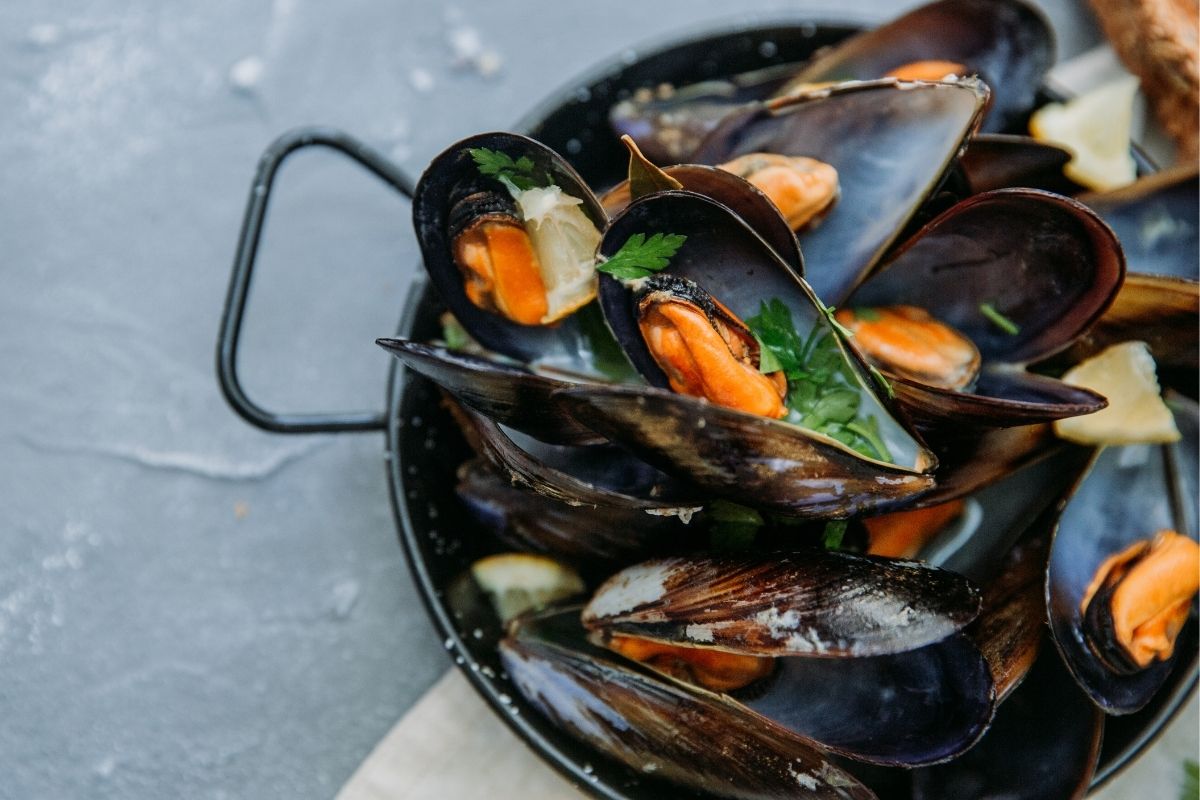 Enjoy your clam chowder with mild and chewy mussels, perfect for a "bite between bites" of the soup.
Mussels Mariniere makes a perfect combination to any variation of clam chowder.
Mussels Mariniere has distinct flavors that harmonize well with the clean taste of Rhode Island chowder as well as the tomato and herb taste of the Manhattan recipe.
Also, it will make a nice variance to the creamy richness of chowder.
6. Beer Batter Bread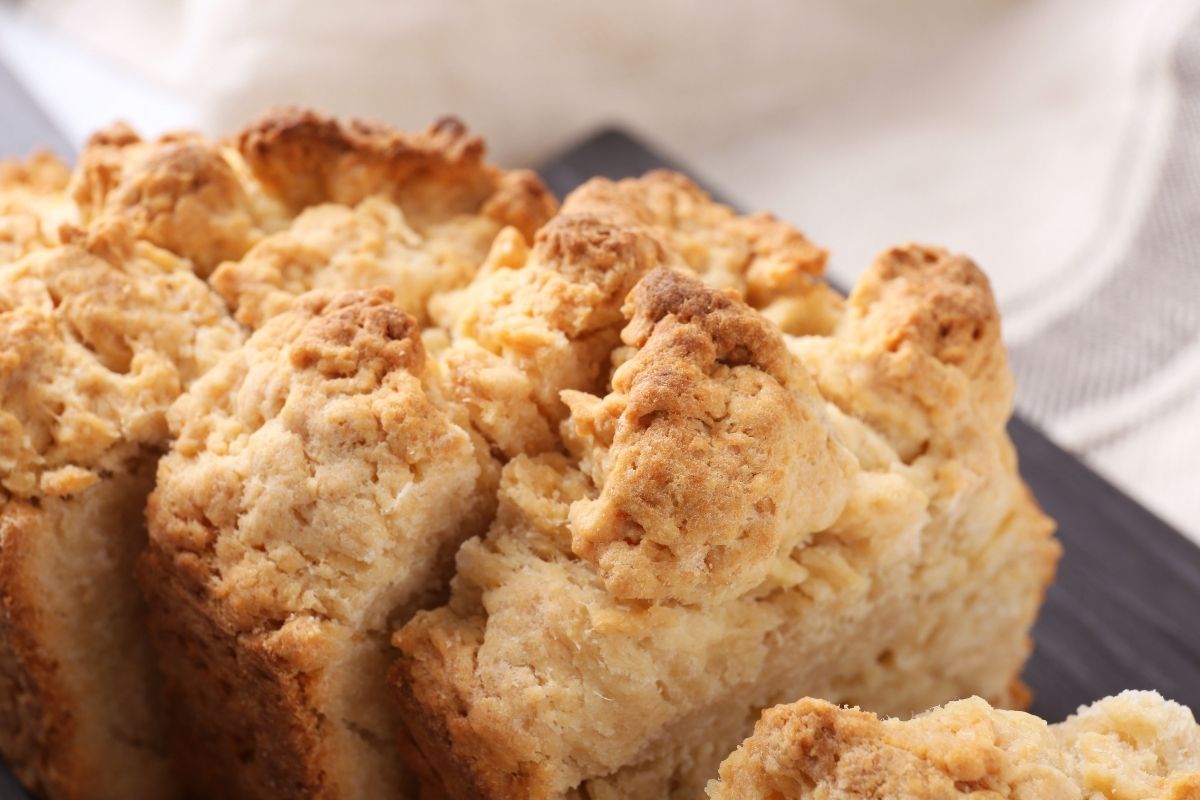 Get your cravings satisfied with beer batter bread and clam chowder.
A good cold beer is a perfect accompaniment to creamy clam chowder.
As such, it would be much better if the beer was the base for a cheesy and perfectly browned bread – a tasty combination indeed.
7. Oyster Crackers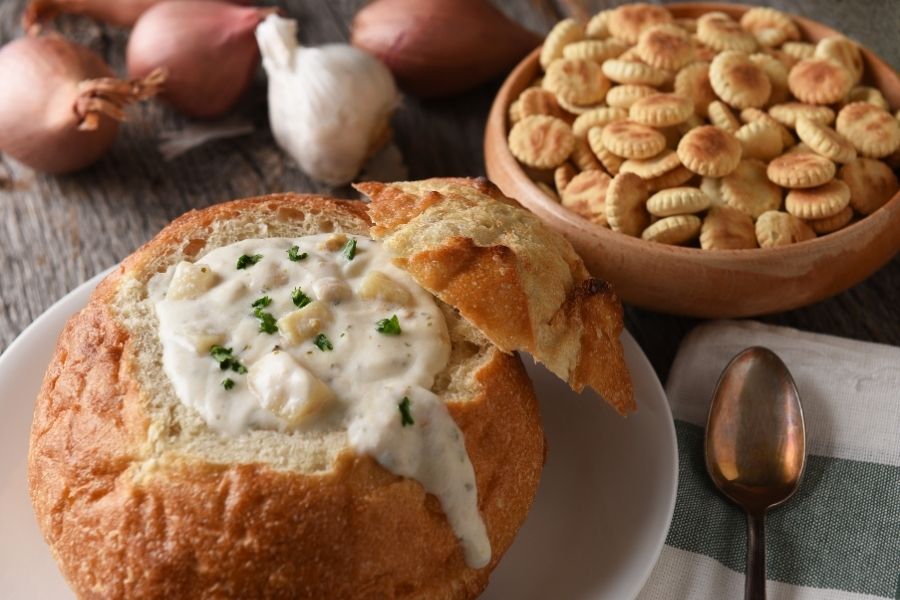 Munch on some crisp and savory oyster crackers while eating your thick and tender clam chowder soup – a well-loved classic combination that will bring you satisfaction.
8. Vinegar Based Coleslaw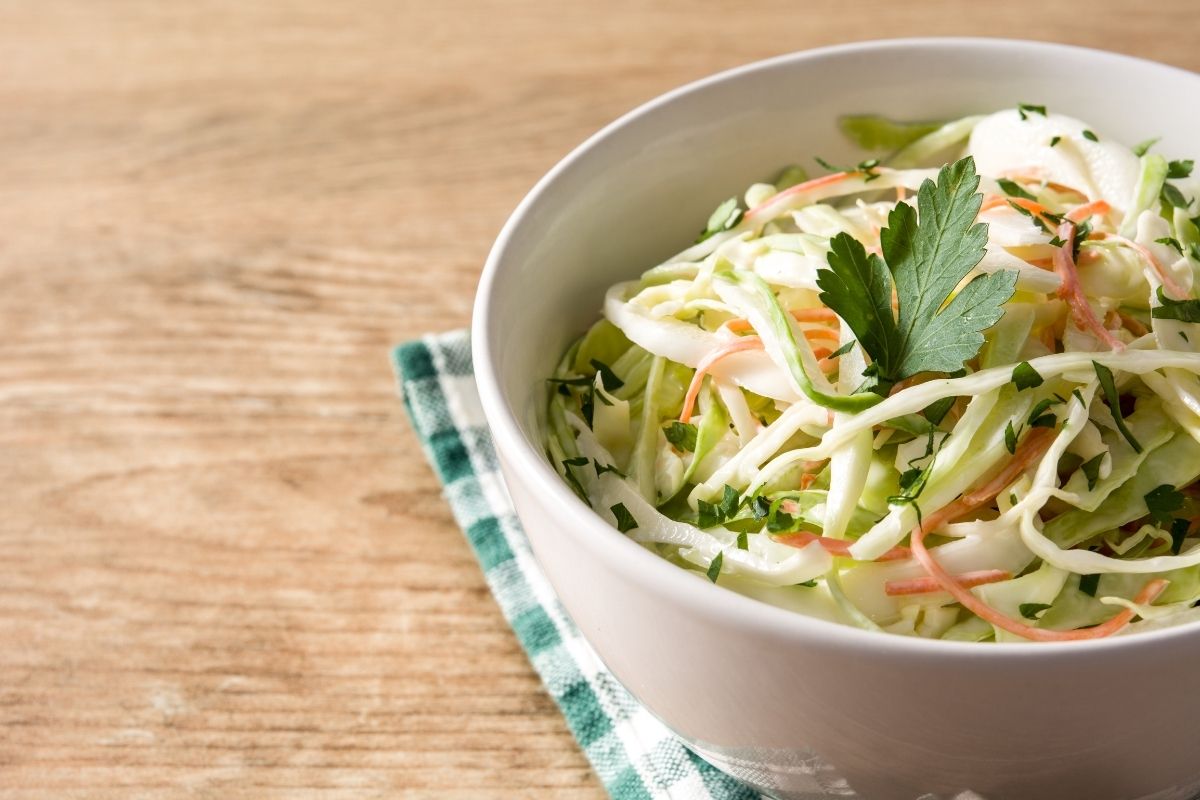 Treat yourself to a tangy coleslaw served with your clam chowder.
Try a coleslaw using different types of cabbage, celery seeds, carrots, and scallions to match the tender potatoes and juicy clams.
9. Bacon-Wrapped Scallops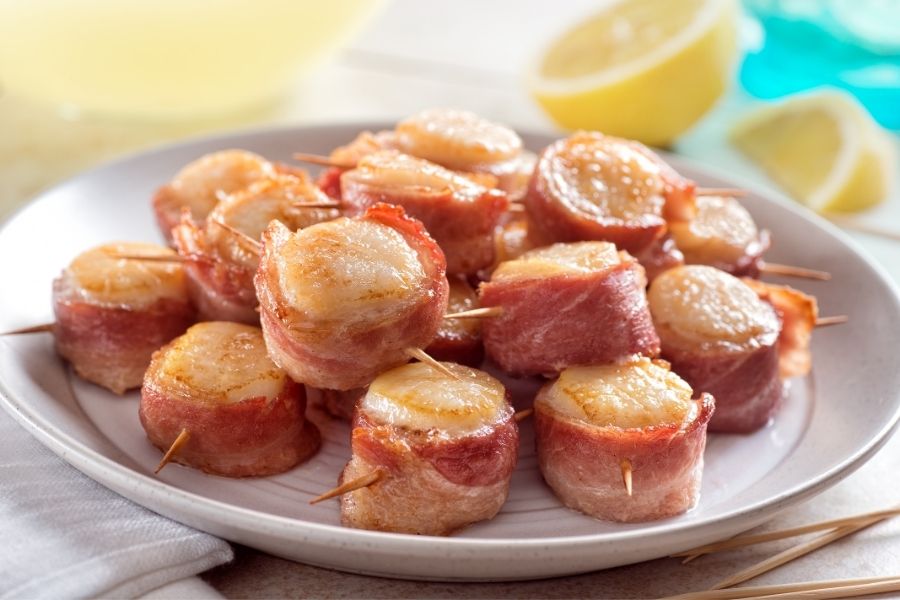 Indulge in the salty, smoky bacon that makes any dish better, especially the creamy texture of clam chowder.
Bacon is a key ingredient in many regional varieties.
Moreover, the scallop at the center of this bacon-wrapped treat creates a unique taste that blends with the clam chowder.
10. Appetizers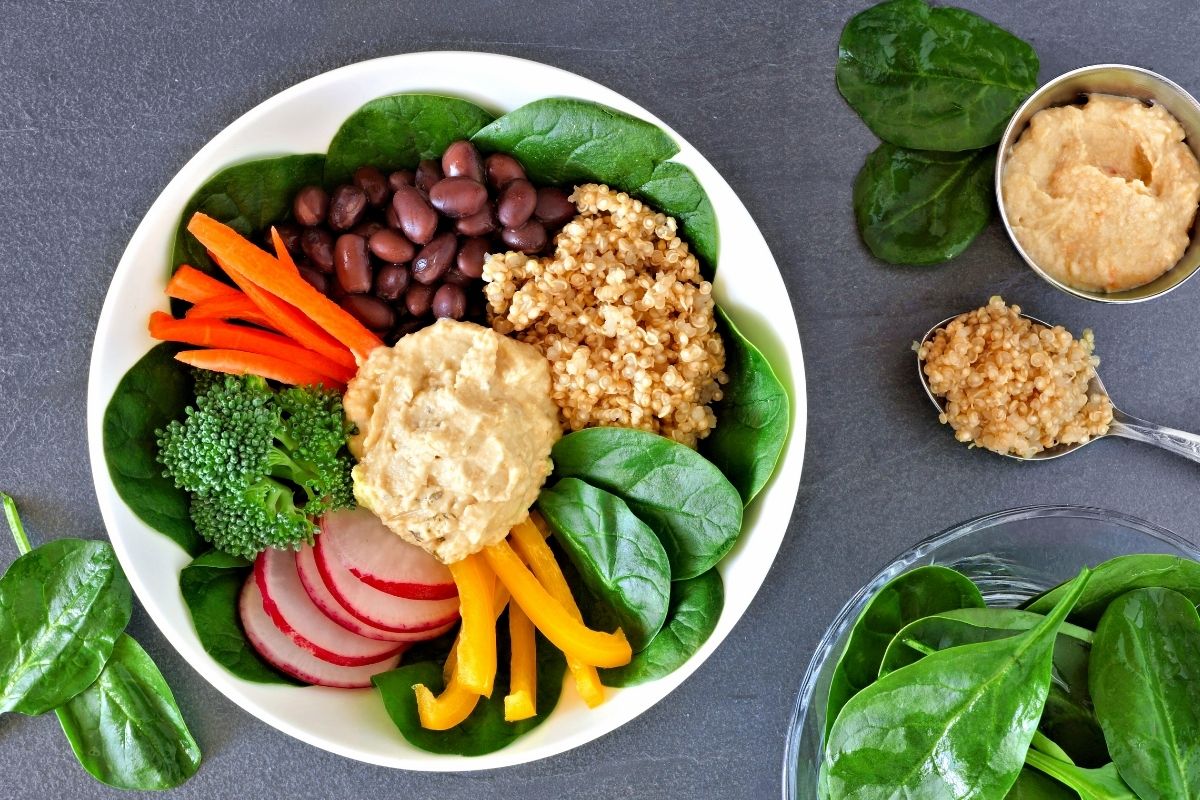 Serve some appetizers with your clam chowder.
Discover different contrasting and complementary flavors like mixed raw vegetables with hummus, crusty bread like crostini, herbed cherry tomato tarts, cucumber salad with dill, fresh briny oysters, among others.
These are incredible ideas you can try as you lead into the much-awaited main dish.
11. Desserts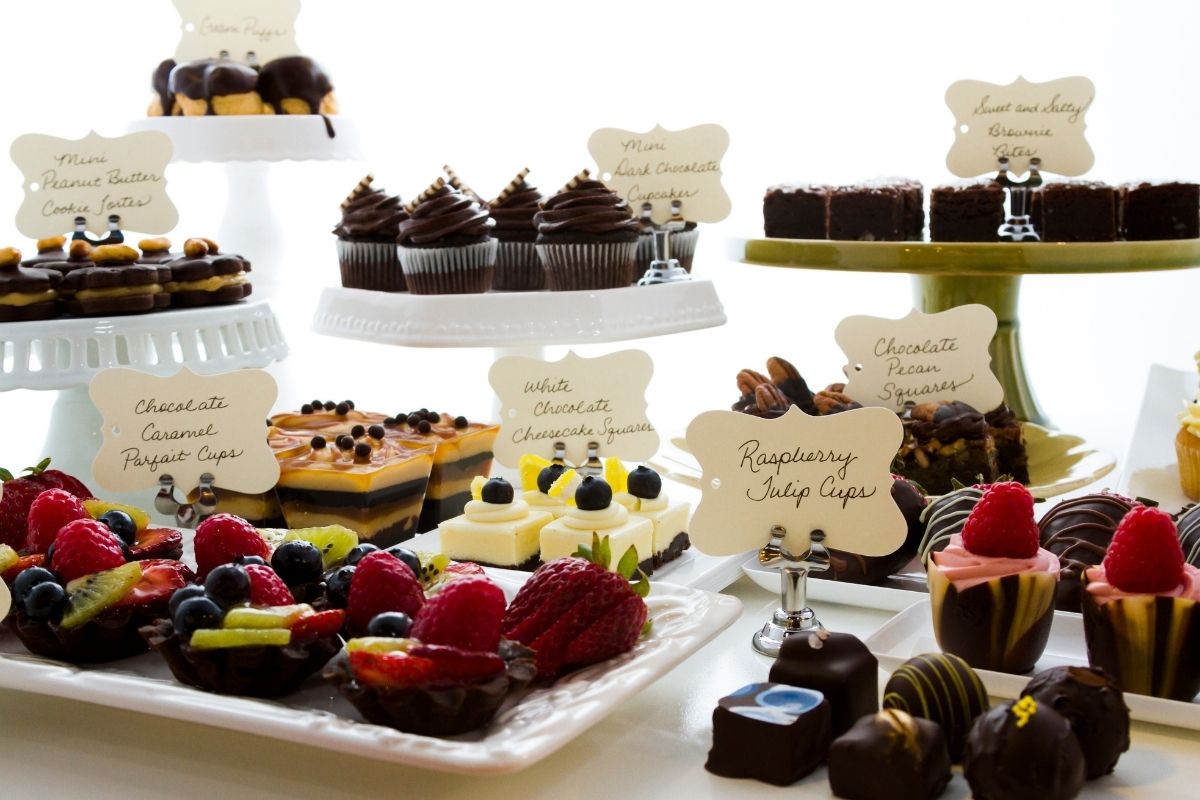 Explore more enticing flavors with a dessert. Grab a bite of hearty baked apples or hot apple crisp.
Delight in rich brownies with chocolate syrup and vanilla ice cream or be refreshed with fruit slices dipped in chocolate.
Try some shortbread cookies or rich and hearty Indian pudding, too.
You deserve a delectable dessert for an overall dining experience.
The Bottom Line
There are several answers to the question of what to serve with clam chowder.
This thick soup is packed with so much flavor and texture.
Regardless of its style and recipe, clam chowder tastes even better when paired with side dishes that complement its rich flavor.
Take note of the above ideas, share with your family or friends, and enjoy eating!
Print
11 Best Clam Chowder Sides
Check out these great Side Dish Recipes for Clam Chowder that have been shared on Pinterest.
Instructions
Click on each link above to view the pin and recipe.
Obtain all the necessary ingredients to make the recipe.
Follow the steps to create your side dish.
Enjoy your delicious meal =)
Keywords: Best Clam Chowder Sides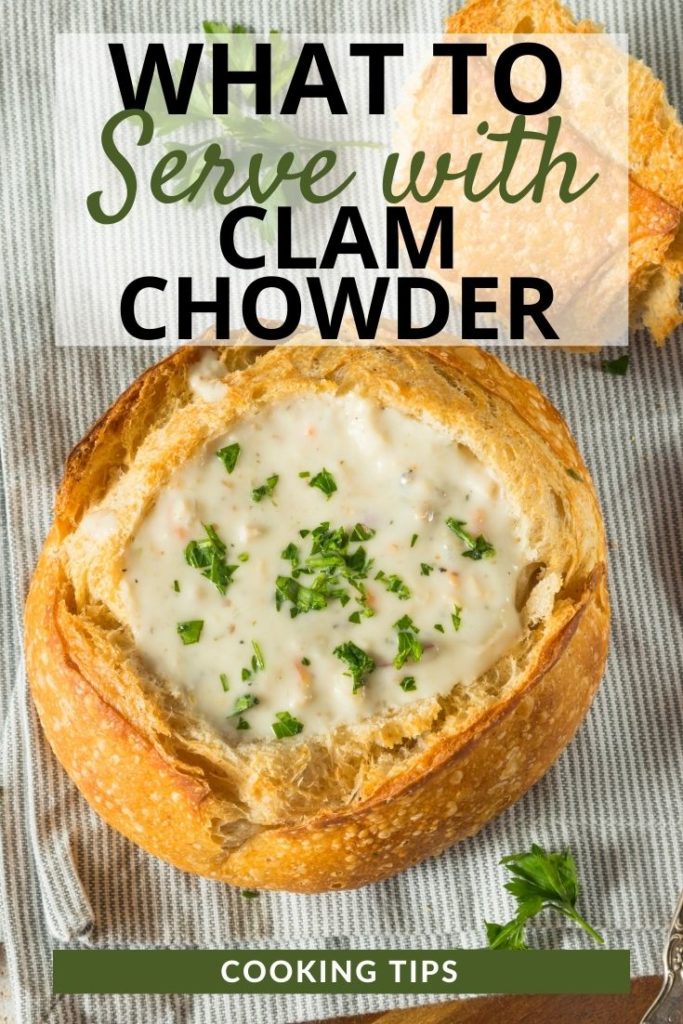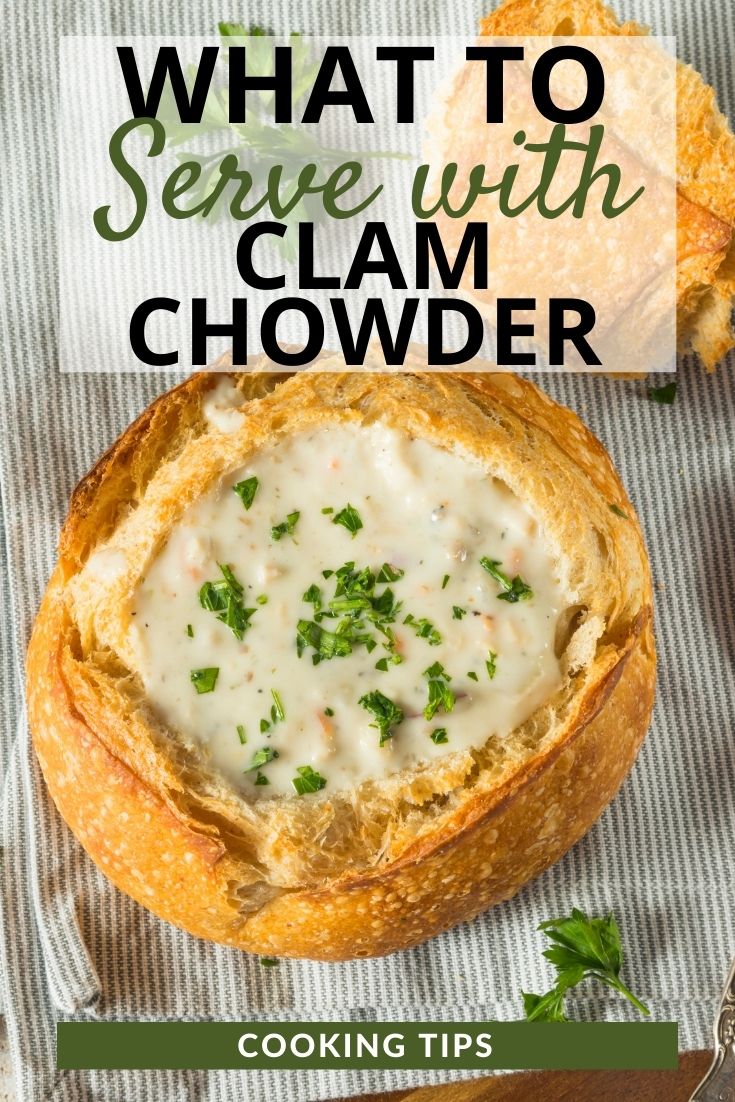 Hi, thanks for stopping by! We're so happy you're here. If you're a foodie and love to cook or bake - you're in the right place.
LEARN MORE
Join the mailing list and receive our free newsletter!
Recipe Marker provides you with the best information about home cooking tips, recipes, ingredient substitutes and more. Check out our blog to see the latest articles.