6 Best Clif Bar Flavors Ranked (2023)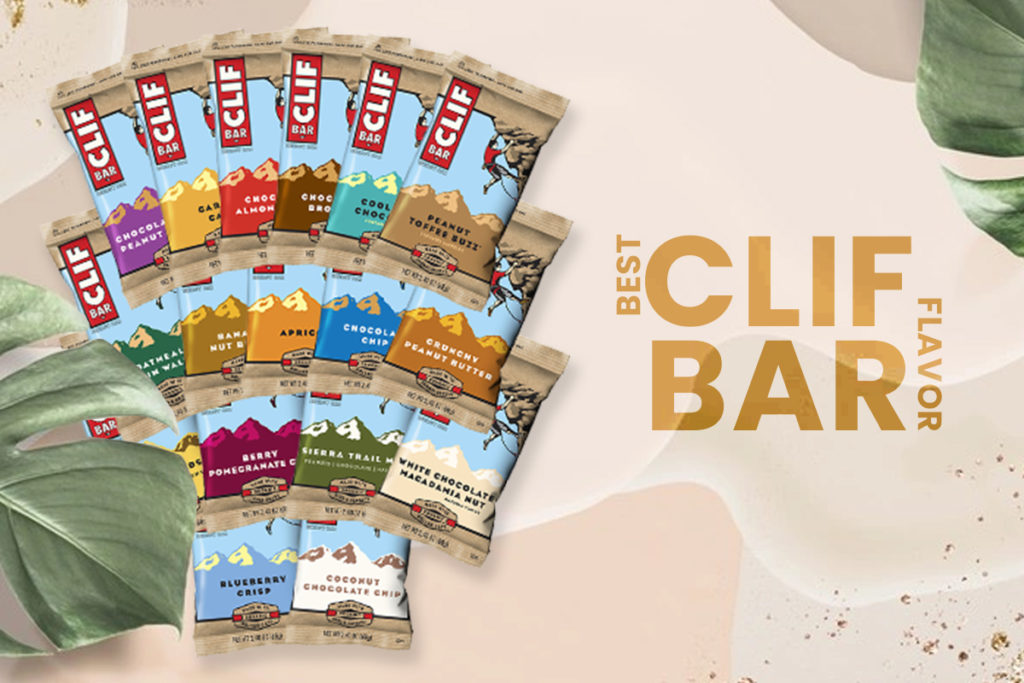 Are you curious about what are the best Clif Bar flavors to try? Check out our list of the most popular Clif Bars ranked by taste.
Athletes and sports enthusiasts know all too well the struggle of eating healthy while still finding food options packed with flavor and nutrients.
As a matter of fact, many turn to energy bars not only to boost their energy and get their nutritional needs but also to help provide fuel to keep up with their day and their adventures.
One of the more popular energy bar brands on the market is none other than Clif Bar.
Apart from being consumed by athletes and adventurers alike, it is now the go-to choice for people who do not have enough time or energy to power up their day.
With various Clif Bar flavors available on the market, it can be confusing which to try first.
Whether you are new to the Clif Bar world or simply shaking things up, we're here to provide you with the down-low on everything you might need.
What Are Clif Bars?
Clif bars are energy bars that help power you up. Made with a blend of organic rolled oats and other ingredients, Clif Bars are chewy, tasty, and nutritious.
They are best for those in need of energy before, during, or after workouts. This is because they contain a blend of carbohydrates, protein, fat, and fiber.
Plus, they use all-natural flavors and sources such as nuts, seeds, dried fruits, and, of course, oats.
Best Clif Bar Flavors Ranked
1. Chocolate Brownie
Brownies are indulgent treats in every sense of the word and this particular Clif Bar flavor is exactly that—minus all the guilt, of course.
Chocolate Brownies has a deep cocoa flavor accentuated with chocolate chips, making for a fudgy and downright delectable snack to have on hand.
The chocolate chips are definitely a welcome addition as they add texture and more chocolaty goodness to the flavor. And they work perfectly against the equally chocolaty oats.
Think of this as dessert, something you would even want to have a la mode if you will.
2. Chocolate Almond Fudge
If you love brownies and everything chocolate, this Clif Bar flavor takes it up a notch. Chocolate almond fudge flavor brings the best trio in the dessert realm and makes it into an energy bar.
This is quite similar to the chocolate brownie flavor, but more indulgent and luxurious because of its smoother texture.
It also has a strong taste of cocoa that pairs with the nuttiness of almonds.
3. White Chocolate Macadamia Nut
Watch out for this perfect combination of crunch and crispness in Clif Bar form.
Not only does this flavor have oats for an extra dose of fiber and just the right bite between chewy and crispy, but it also has real roasted macadamia chunks in it.
Because of this, you get some toasted nuttiness that adds depth to the overall flavor.
Paired with a decadent white chocolate glaze, this flavor makes for a scrumptious treat.
The choice of using white chocolate adds a certain balance to the nuts and oats, especially with its sweet and creamy taste.
4. Blueberry Crisp
The blueberry is truly the star of this show. This variety has a prominent blueberry flavor that seems to burst in your mouth, almost as if you're eating the real thing.
While the blueberry flavor is pronounced, it is by no means overpowering.
In fact, it is balanced by rolled oats with a mix of crunch and chewiness.
Tart, sweet, and nutty all at the same time, this will make for an ideal way to start your day, especially if you are in a pinch.
5. Sierra Trail Mix
Those who are fans of trail mix will have something new to feast their eyes and tummies on with the Sierra trail mix flavor.
With this option, Clif has married all the best things about one of our favorite hiking snacks—peanuts, raisins, and, of course, chocolate for that burst of sweetness.
Apart from peanuts, you can expect a whole lot of nutrition with this trail mix flavor with organic pumpkin seeds thrown in.
With the presence of peanut butter, you can really taste peanuts, but it is balanced by the sweetness peeking through from the raisins and chocolate—a balance of sweet and salty.
6. Caramel Macchiato
From their coffee collection, caramel macchiato is perfect for those who want that extra pick-me-up to start their day or help them through the rest of their day.
Made using organic coffee beans, this is designed to give you a buzz as it contains one shot of espresso.
Besides the potent coffee taste, you can expect a decadent and buttery taste of caramel laced within.
Plus, there are also chunks of white mocha pieces and crunchy chocolate-covered coffee beans to add some texture and excitement.
The Takeaway
Clif Bars certainly deserve a spot in the fitness and adventure community. With their variety of flavors, you are sure to come across one that gives you that much-needed boost of energy wherever you might be.
Hope you enjoyed our article sharing the best Clif Bar flavors available on the market.
Print
6 Best Clif Bar Flavors
Check out this list of the best Clif Bar flavors to try!
Instructions
Pick your favorite flavor
Click on the link to visit Pinterest
Buy items from your local store or online
Enjoy and share on social media!
Keywords: Best Clif Bar Flavors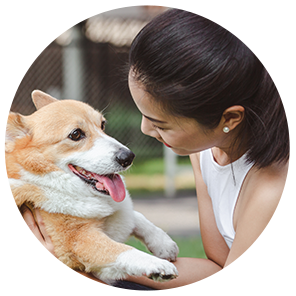 Hi, I'm Linda thanks for stopping by! We're so happy you're here. If you're a foodie and love to cook from home - you're in the right place..
LEARN MORE
Join the mailing list and receive our free newsletter!
Recipe Marker provides you with the best information about home cooking tips, recipes, ingredient substitutes and more. Check out our blog to see the latest articles.