6 Best Verb Energy Bar Flavors (Ranked in 2023)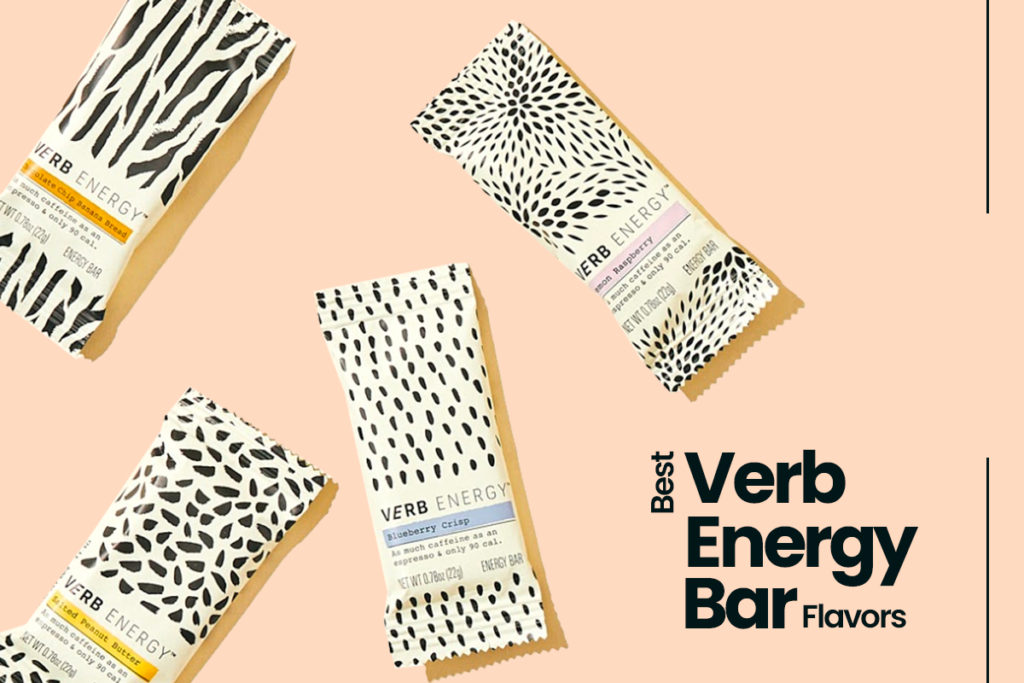 Energy bars are a convenient source of quick nutrition. Not only do energy bars provide a much-needed dose of energy and nutrition, but they also contain protein and fiber and come in great flavors.
However, it is quite safe to say that not all energy bars are created equal. This is where Verb Energy bars come in.
A cross between a dessert of sorts and a protein bar, Verb Energy bars give you the boost of energy you need while providing a party of flavors in your mouth.
If you are keen on trying these out for yourself, here are some of the best flavors from the brand to check out.
What Are Verb Energy Bars?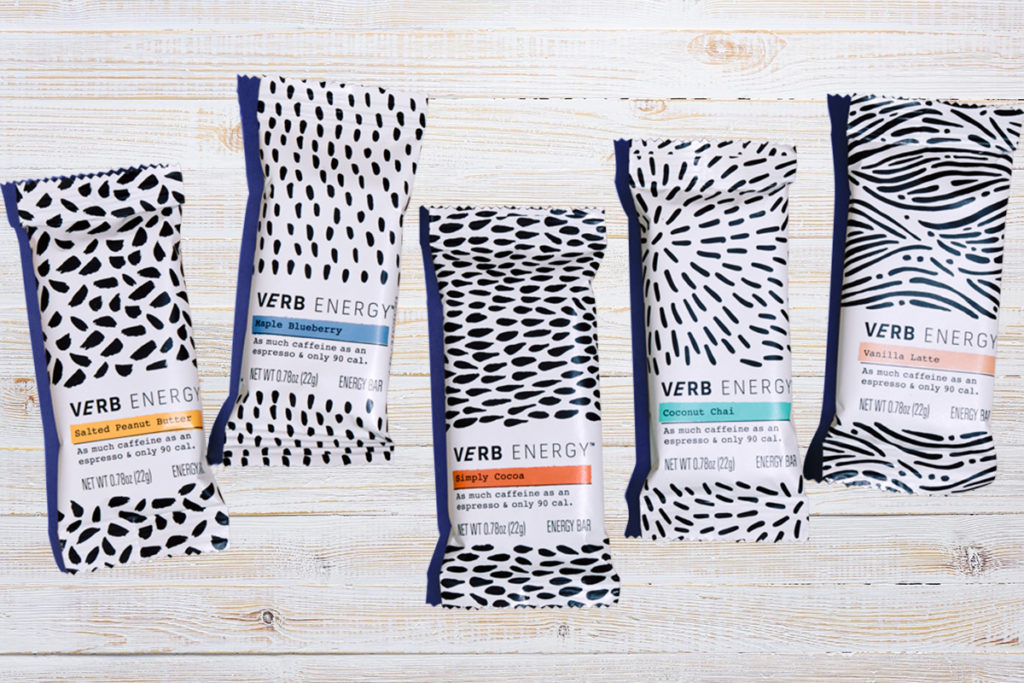 Verb Energy bars are simply energy bars that provide nutrition. They have gained popularity over the past number of years, particularly among students, because of the boost they provide.
In fact, this brand makes use of green tea to give you the energy you need without crashing or getting jitters.
Verb Energy bars contain clean and simple ingredients. These include rolled oats, organic puffed brown rice, green tea caffeine, organic agave nectar, and many others.
Clocking in at just 90 calories, these bars are perfect for those who want to get out of their midday slump or who want to start their day right.
Best Verb Energy Bar Flavors Ranked
As of writing, there are now 12 Verb Energy bar flavors you can choose from today. These include red velvet cake, pumpkin spice latte, chocolate chip banana bread, cookie butter, vanilla latte, cinnamon roll, coconut chai, peppermint mocha, double chocolate, blueberry crisp, gingersnap, and salted peanut butter.
We have chosen some of the best among these offerings.
1. Cookie Butter
Cookie butter may look like peanut butter, but its taste could not be any more different. This energy bar from Verb has a sweet taste that's reminiscent of the popular Biscoff cookies we had during our childhood.
It has subtle notes and a clever blend of cinnamon, ginger, and other spices.
The cookie butter flavor evokes images of ground-up graham crackers sweetened with honey. Apart from the sweet taste, you can also taste hints of vanilla and even some malted milk.
2. Cinnamon Roll
We don't know if it's possible to even compare this flavor with actual cinnamon rolls, but what's surprising is that these actually do the real thing justice.
In fact, we could even say that these are better than the real thing, especially because the chewiness of the Verb Energy bars is accentuated with an icing drizzle to finish.
Since these are definitely on the sweeter side, they are perfect with your morning cup of joe or as a healthier dessert alternative. Besides the sweetness, you can definitely notice a strong cinnamon taste, making for a balanced play on flavors.
3. Double Chocolate
If you want to go for a more decadent flavor, double chocolate may just be the right one for you. Think of this as a fudgy brownie with a rich chocolate base.
To elevate it even further, you'll be happy to know that Verb has added a generous sprinkling of cacao nibs to take indulgence to the next level.
Double chocolate is a flavor that's relatively new on Verb's offerings, after being revamped from its Simply Cocoa flavor.
Nevertheless, it seems that this revamp has done the brand well, as this flavor has garnered the approval of tons of people.
4. Pumpkin Spice Latte
Dubbed as one of the most basic drinks, pumpkin spice latte often gets a bad rep, but hear us out.
This flavor from Verb has a good balance of spices including cinnamon, cloves, allspice, nutmeg, and just the right amount of ginger, all mixed in with a good ol' latte.
This will perk you right up and bring you back to the autumnal season. It will also warm you right up, just as its drink counterpart normally would, thanks to the blend of spices used in this energy bar.
5. Peppermint Mocha
Peppermint mocha brings the best of both worlds into one chewy energy bar. It combines the rich and decadent flavors of peppermint with a lacing of chocolate across an espresso of sorts.
Reminiscent of your holiday season, this café-inspired creation from Verb gives you a minty and refreshing feeling in your mouth thanks to the peppermint flavor.
, the chocolate adds a bit of indulgence that will leave you wanting more.
6. Chocolate Chip Banana Bread
Start your day with a good dose of energy and protein with Verb's chocolate chip banana bread flavor.
This has a potent banana flavor throughout, which you'll certainly appreciate if you love bananas.
This energy bar has extra cocoa nibs peppered throughout for added surprises.
Meanwhile, a dash of cinnamon adds more depth and dimension to the overall taste, cutting through some of the sweetness.
Final Thoughts
You definitely cannot beat having energy bars with you wherever you go.
With these Verb Energy bar flavors, you will get the nutrition you need while going to flavor town.
Print
6 Most Popular Verb Energy Bar Flavors
Check out this list of the best Verb Energy Bar flavors to try!
Instructions
Pick your favorite flavor
Click on the link to visit Pinterest
Buy items from your local store or online
Enjoy and share on social media!
Keywords: Most Popular Verb Energy Bar Flavors
Hi, I'm Linda thanks for stopping by! We're so happy you're here. If you're a foodie and love to cook from home - you're in the right place..
LEARN MORE
Join the mailing list and receive our free newsletter!
Recipe Marker provides you with the best information about home cooking tips, recipes, ingredient substitutes and more. Check out our blog to see the latest articles.