What to Serve with Taco Salad: 7 Best Side Dishes to try in 2023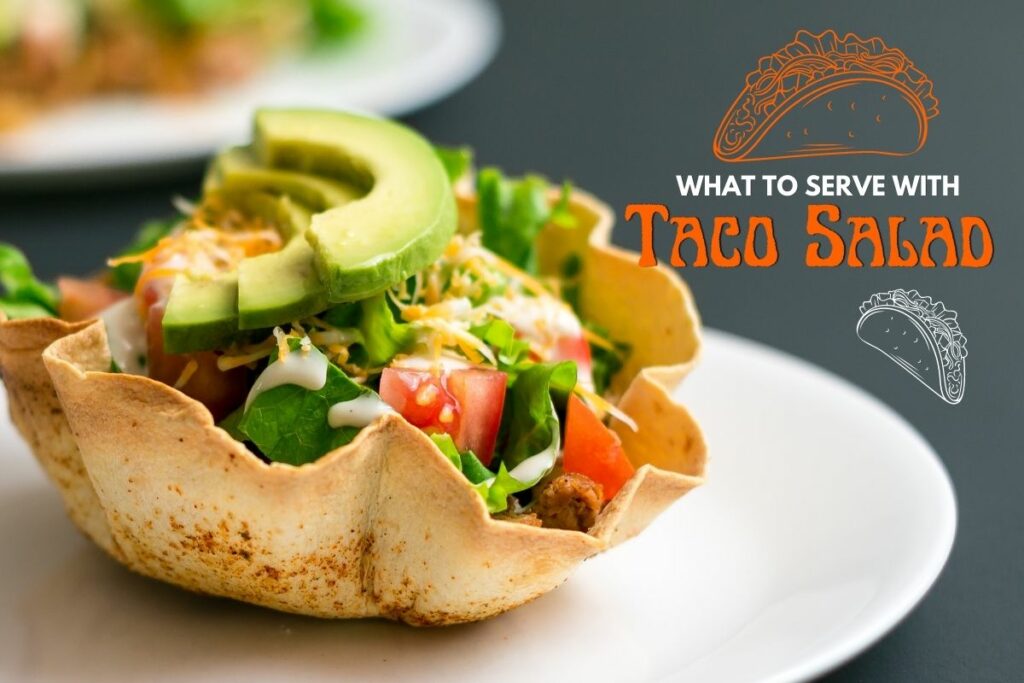 Are you trying to decide what to serve with taco salad? Stick around as we share a list of the most popular side dishes that go well with taco salad.
Taco salad is perhaps the perfect cross between a regular taco and salad.
A combination of everything you love in a taco but in a salad form, this Mexican-inspired dish is equally crunchy, crispy, and flavorful, what with the toppings and components in it.
If you're having this dish anytime soon, here's what to serve with taco salad.
What to Serve with Taco Salad
1. Elote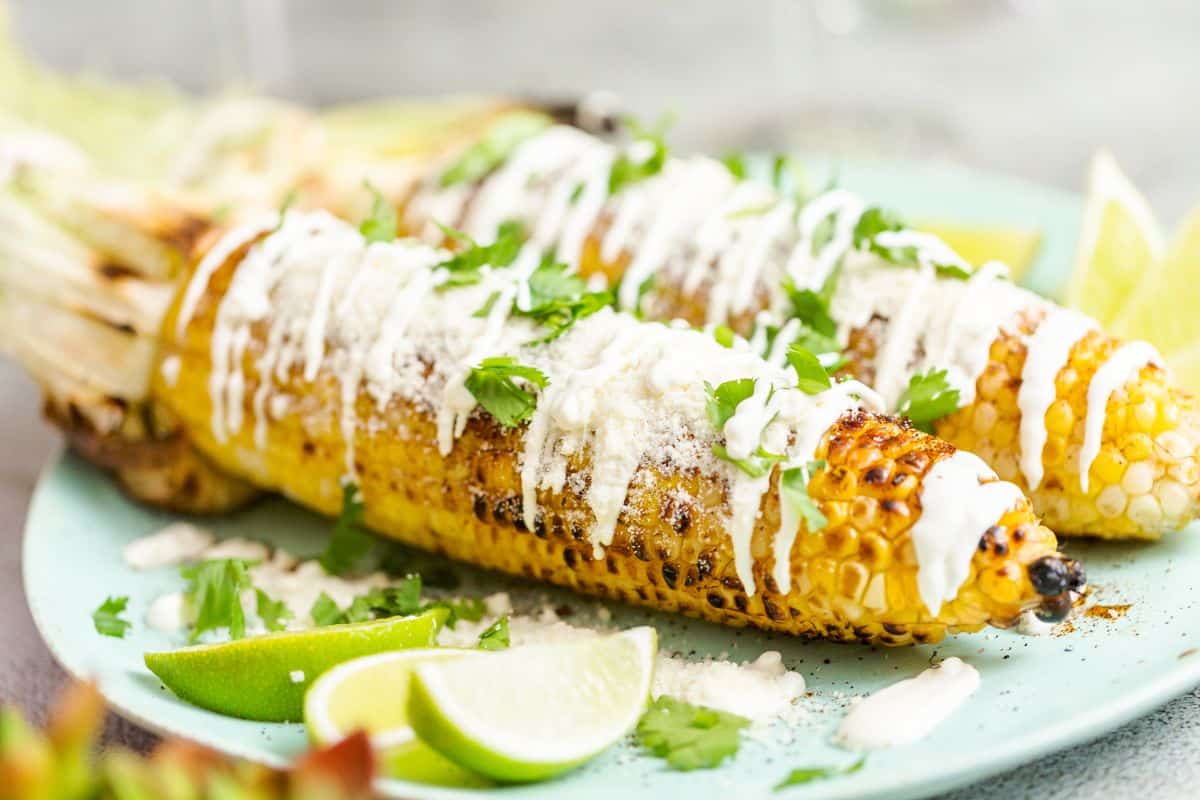 Elote is a Mexican street food that's highly loved by many. Essentially Mexican corn on the cob, this street food is refreshing and sweet, with juices bursting through the corn kernels.
Flavored with a generous coating of sour cream, cheese, mayonnaise, and chili pepper, this brings with it a play of flavors that tickles the palate.
It's worth noting that elote is grilled, so you can get that deep charred taste that adds depth to the dish with every bite.
With the sauce, as well as some cilantro and a spritz of lime, this is a perennial summer dish you'll want to have all year long.
2. Chips and Salsa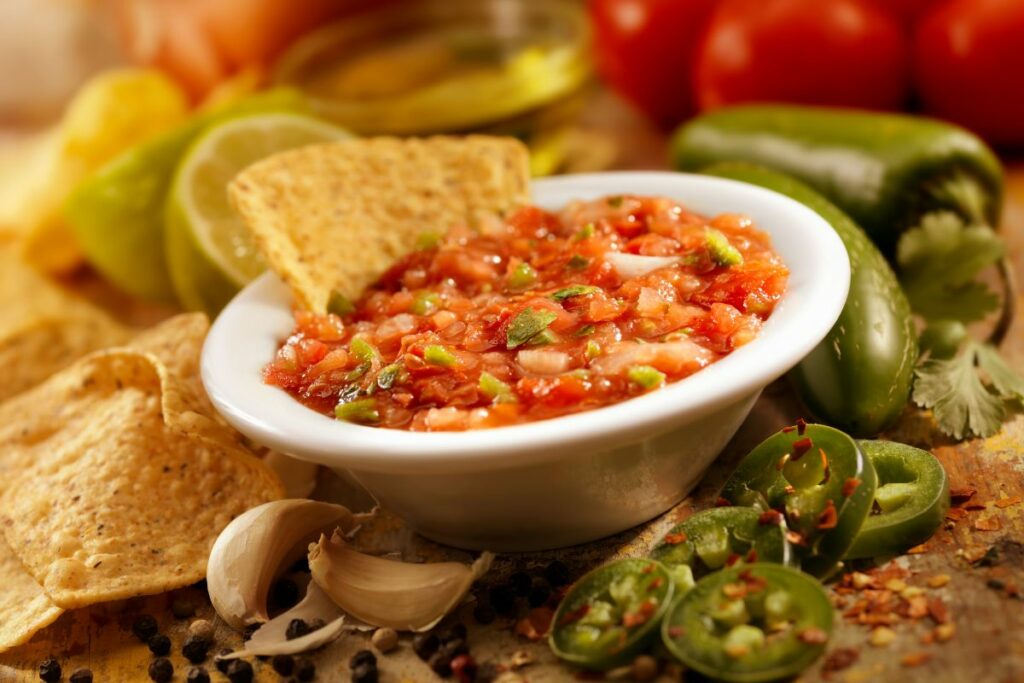 Chips and salsa are some of the classic pairings you'll want to serve with taco salad.
After all, they have similar flavor profiles, especially when they're composed of almost the same components or ingredients. Plus, these make for great finger food that's not at all messy.
Tomato salsa may be your go-to salsa to dress up your tortilla chips, but there are tons of salsa options that are just as refreshing.
You can play up sweet and tangy flavors present in mango salsa, pineapple salsa, and even sweetcorn salsa, if you wish. The options are endless.
3. Guacamole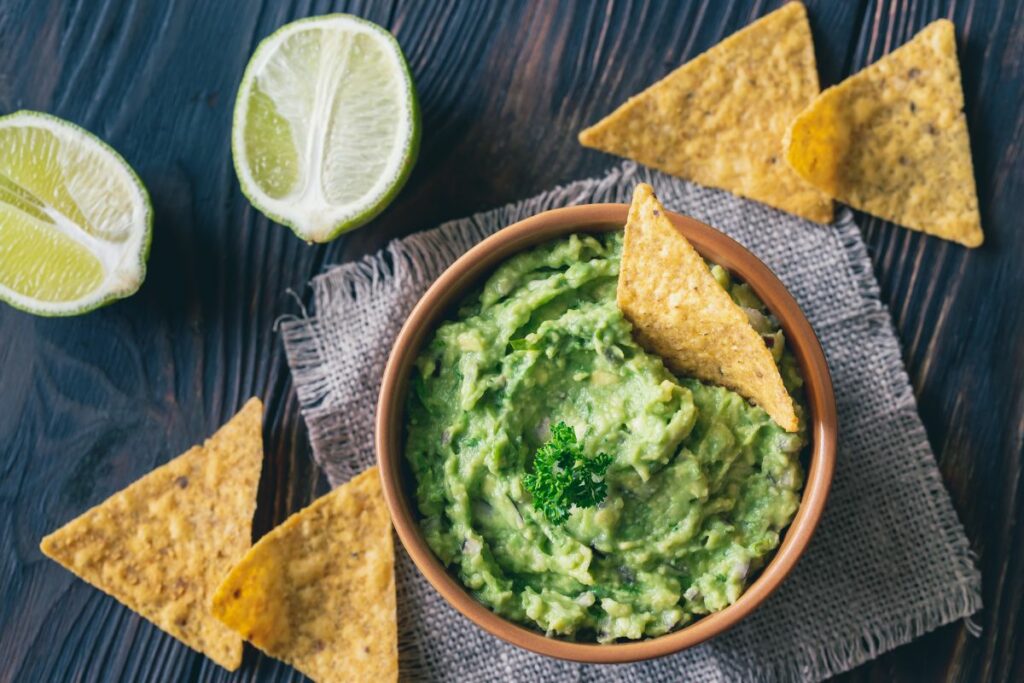 No gathering is complete without guacamole. With avocado being a central ingredient in Mexican cuisine, you won't want to miss out on serving this with your taco salad.
Guacamole is a creamy and buttery with a nutty flavor. Besides the star ingredient of the show, avocado, guacamole relies on supporting ingredients to make all the flavors work together.
These include onions and tomatoes, both of which impart sweetness and some strong flavors to the dip, likewise giving it a bit of texture.
If you want some heat to peek through the dip, adding some jalapenos or even some Sriracha will help you get there.
Apart from dipping your tortilla chips here, you can also spoon some over to add to your taco salad.
4. Mexican-Style Rice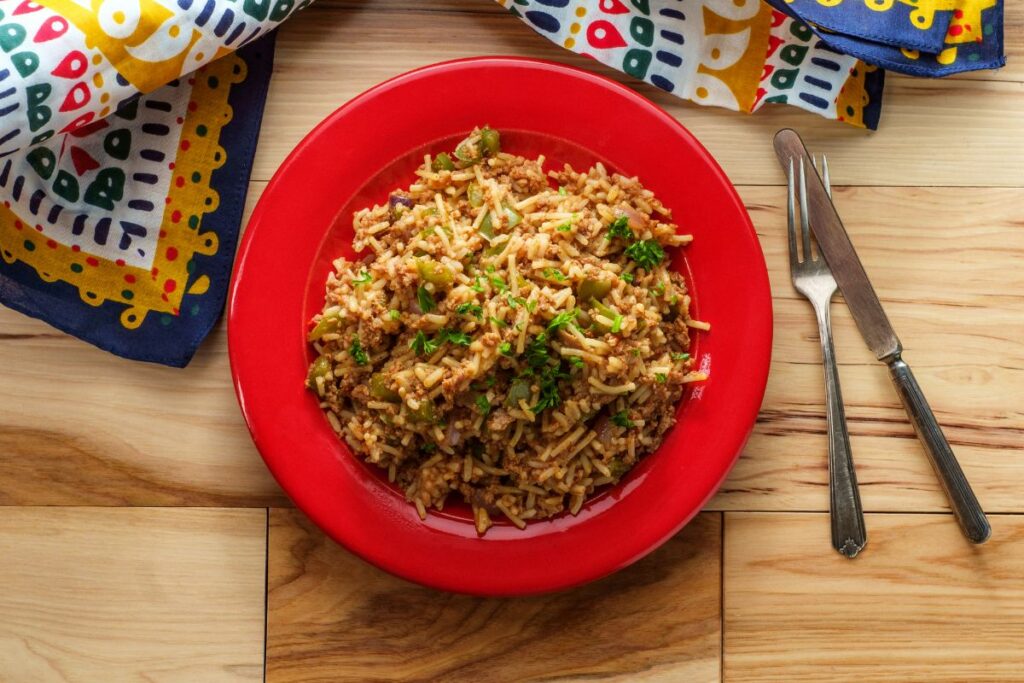 Those who are looking for a filling meal will certainly want additional carbs to fuel them up and what better pairing to have than Mexican-style rice, right?
This sits well with the Mexican theme and gives a burst of flavor with every bite. Think of this as the Spanish counterpart of paella of sorts, with the right tomato stock or bouillon giving it color and its distinct taste.
Mexican rice has a light red to an orangish color and this mainly gets its color from cumin. This also has a softer mouthfeel that seems to just melt in your mouth.
The tanginess of the tomatoes will lend brightness and acidity to the dish, while the fresh vegetables will round it out with their refreshing taste and earthiness.
5. Chicken Enchiladas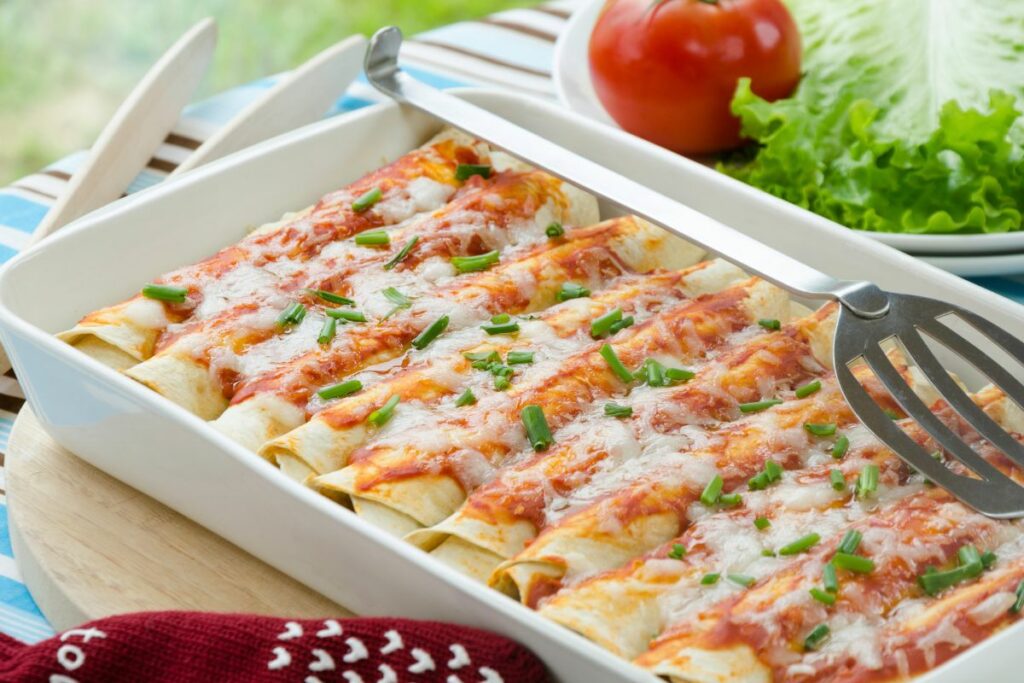 Get the best of Mexican cuisine with chicken enchiladas. Creamy, cheesy, and bursting with flavorful, there's nothing you'll want more to pair with your taco salad.
Coated in just the right amount of sauce and baked until crisp, this creates a play on textures that will keep you wanting more.
Filled with chicken and cheese, this packs on the meatiness without being overwhelming, allowing it to retain a certain lightness to it.
The cheese balances up the flavors with its creaminess, especially since enchiladas have tomatoes and even some peppers in the base.
6. Cheese Quesadilla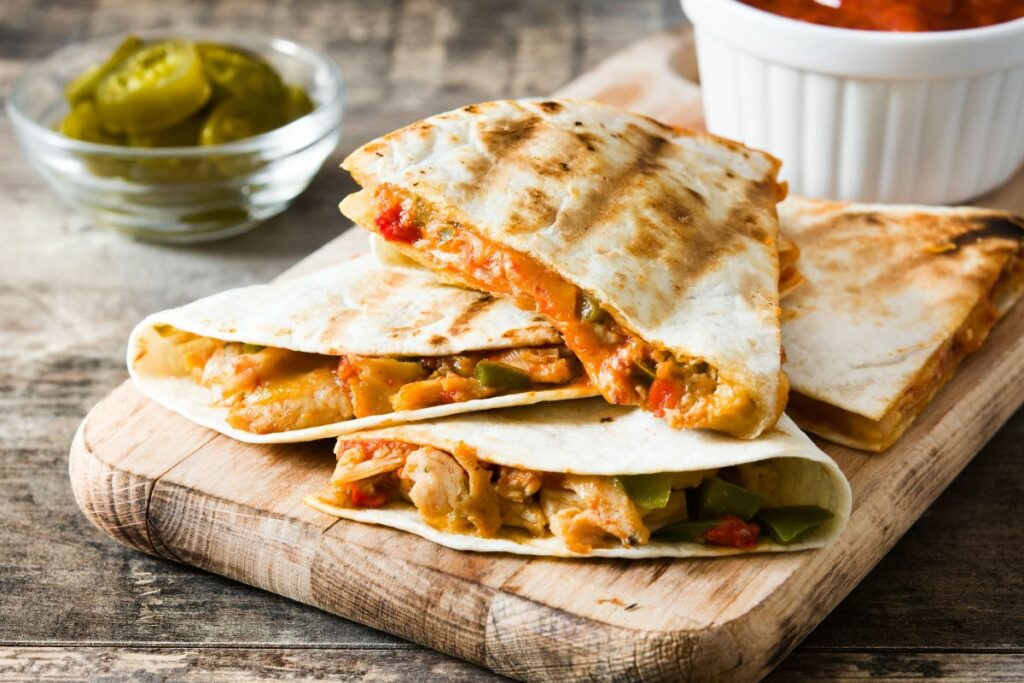 One of the most fun Mexican foods you can ever come across is no other than the cheese quesadilla and that's because it's one of the most versatile dishes you could ever come across.
This is filling yet not as heavy as you would think, making this a great pair with the taco salad.
While cheese is already warm and comforting as it is, you can spruce this up with other toppings, such as beef, chicken, and even some beans.
Cut these in slices and people can just grab some to go with their taco salad.
7. Horchata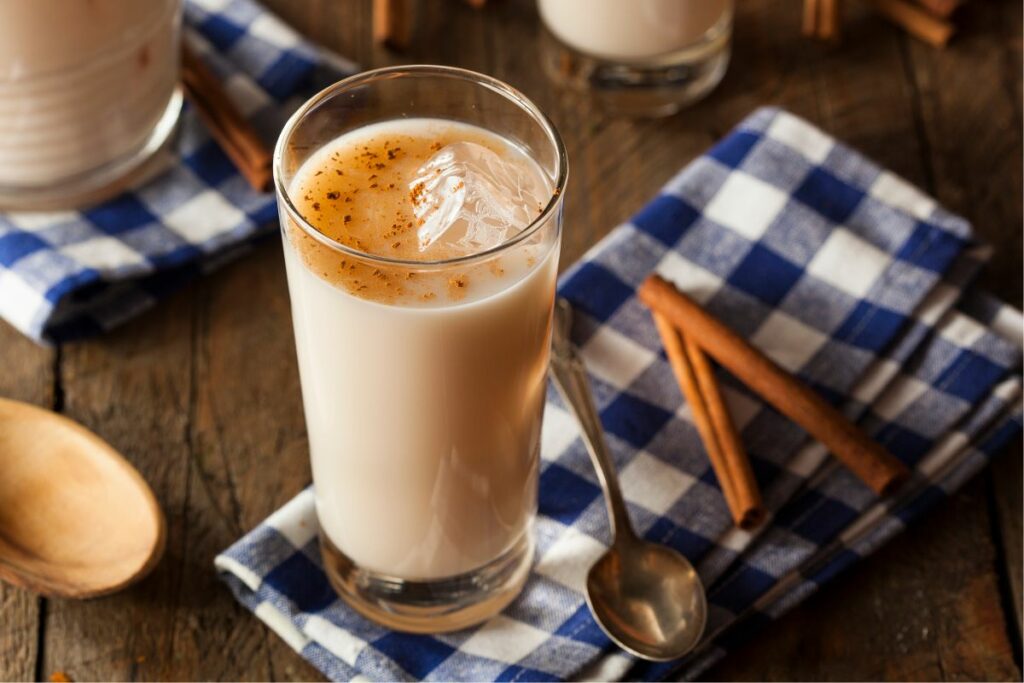 Finish your light yet filling taco salad with a sweet ending.
This horchata is yet another Mexican fare that's loved by many thanks to the sweetness it imparts, making it a dessert drink of sorts.
Made with a combination of rice and milk, and seasoned with sugar and cinnamon, this drink is sweet, light, and refreshing all at the same time, perfect for quenching your thirst on a hot day.
The Takeaway
Taco salad is a good way to get the best of both worlds. With these side dishes, you can further enhance the taste of taco salads with their accompaniments perfectly complementing it.
Print
7 Best Sides for Taco Salad
Check out these great Side Dish Recipes for Taco Salad that have been shared on Pinterest.
Author:
Prep Time:

5 minutes

Cook Time:

10 minutes

Total Time:

15 minutes

Yield:

1 serving

Category:

Sides

Method:

Cooking

Cuisine:

Side Dish
Instructions
Click on each link above to view the pin and recipe.
Obtain all the necessary ingredients to make the recipe.
Follow the steps to create your side dish.
Enjoy your delicious meal =)
Nutrition
Serving Size:

1 serving

Calories:

390

Sugar:

0 g

Sodium:

1450 mg

Fat:

17.5 g

Saturated Fat:

8 g

Unsaturated Fat:

0 g

Trans Fat:

0 g

Carbohydrates:

44 g

Fiber:

2 g

Protein:

15 g

Cholesterol:

30 mg
Keywords: Best Sides for Taco Salad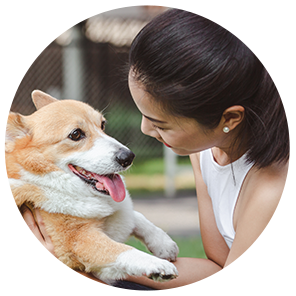 Hi, I'm Linda thanks for stopping by! We're so happy you're here. If you're a foodie and love to cook from home - you're in the right place..
LEARN MORE
Join the mailing list and receive our free newsletter!
Recipe Marker provides you with the best information about home cooking tips, recipes, ingredient substitutes and more. Check out our blog to see the latest articles.