Top 9 Best Doritos Flavors to Snack On!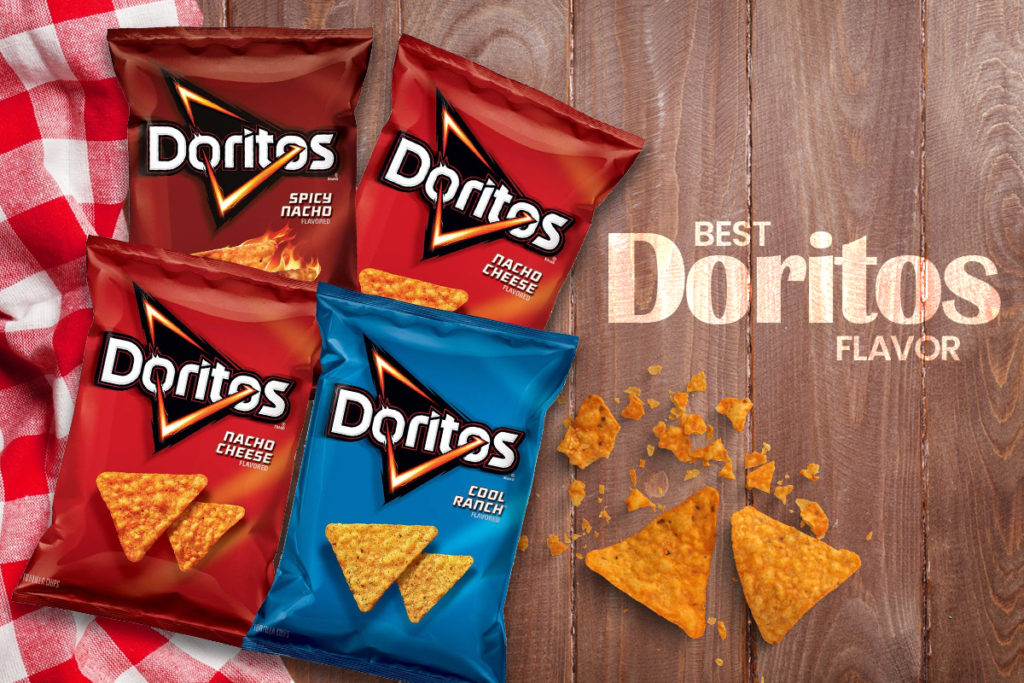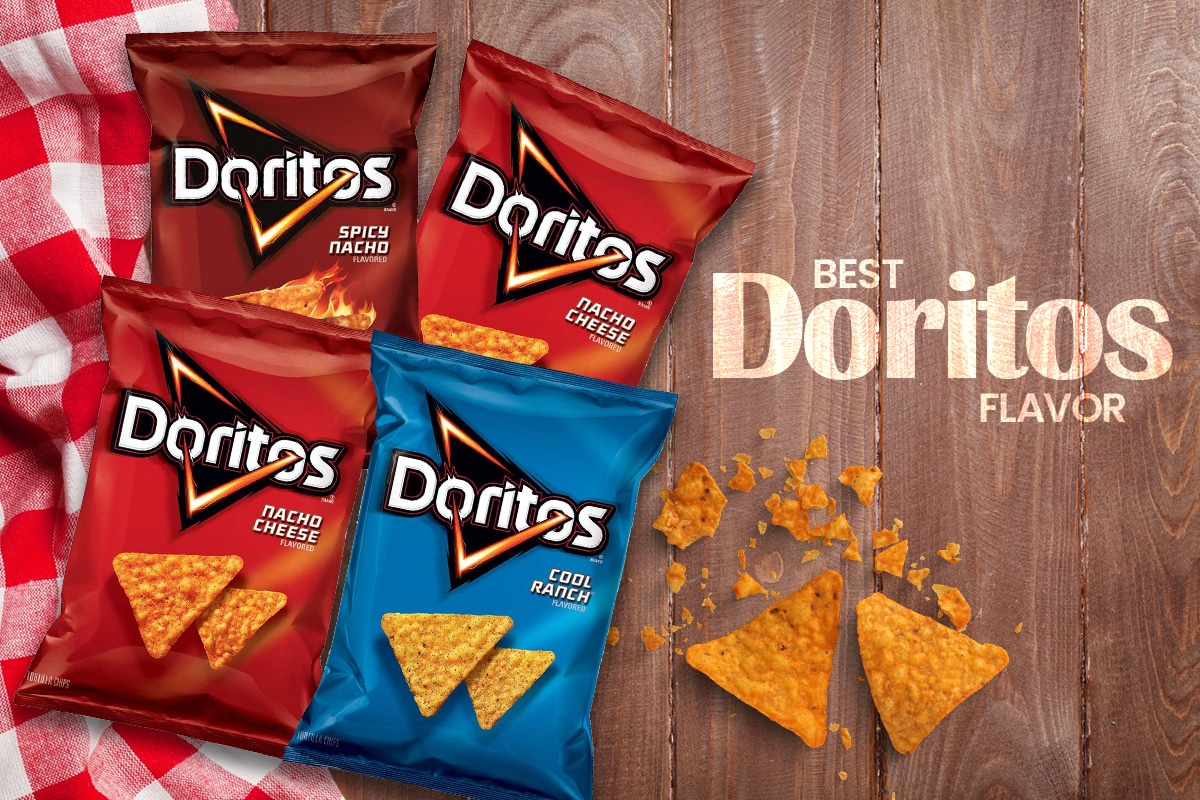 Get to know the best Doritos flavor by reading this article. Doritos deserve a place at the very top of the list of snacks. Almost every retail food and snack store carries Doritos chips in a variety of flavors.
Serve them out in a big bowl to everyone as a tasty party snack. When viewing an entertaining film, some individuals prefer to acquire a bag. It's a tasty treat you may enjoy on your own at any time.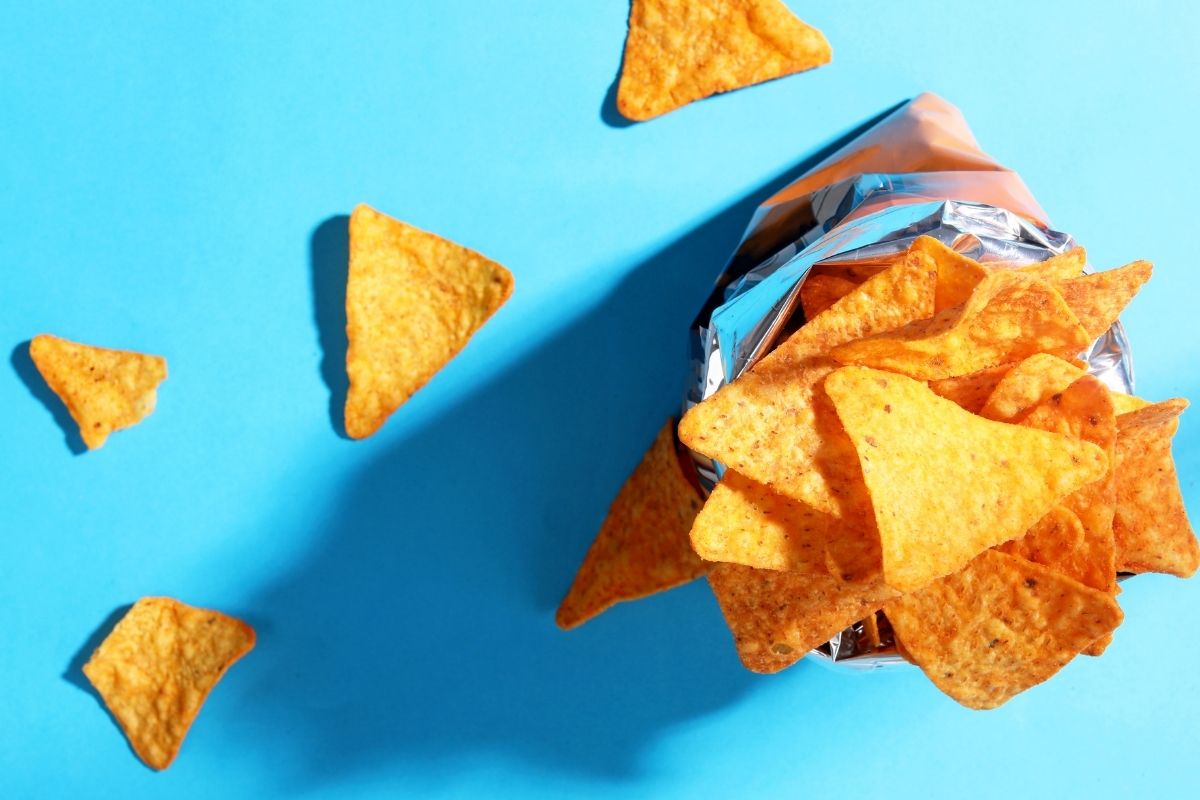 Doritos have been ingrained in the culture of video games since many players like snacking on the many varieties of chips as they play.
We'll take a look at some of the finest Doritos varieties ever made. They include classics that have been around for a long time, as well as newer hits and some exciting limited-edition products.
Each flavor has a distinct flavor to appeal to a wide range of palates, yet some are more popular than others simply because more people want to try them.
Top 9 Best Doritos Flavors
1. Simply Organic White Cheddar
When it came to the Simply Organic White Cheddar chips, Doritos sought to create a unique combination.
It has a white cheddar and spicy mix taste combination. Even if the organic cheddar chips are better for you, they don't have the same allure as the regular chips.
2. Doritos Flamin Hot Nacho
The Flamin Hot Nacho chips are one of the most popular Doritos snacks. If you're looking for spicy carbs with a kick, then this is the one for you.
The tortilla chips are not just spicy, they're also nacho-flavored. This means that they have a unique taste that resembles Flamin Hot Cheetos.
3. Doritos Spicy Sweet Chili
The new Doritos Sweet Chili chips are made with a flavor of spicy and sweet.
The taste is an unbeatable combination of flavors that are both sweet and spicy, which makes it the perfect chip for those who love the flavor.
4. Tapatío
Doritos Tapatio is a fantastic taste for individuals who enjoy spicy snacks. Tapatio spicy sauce, for those who aren't familiar, is a well-known brand. Before there was a spicy sauce on Doritos, many people enjoyed dipping them in it.
Tapatio and Doritos collaborated to create this new flavor, combining the best of both worlds. In comparison to the other hot sauces, the amazing hot sauce was a refreshing change.
Other brands' Tapatio Doritos are far superior, but Tapatio Doritos should be commended for being the first.
5. Poppin Jalapeno
Poppin Jalapeno is another hot taste that ranks high on the list. Doritos wants to broaden their range of spicy chip tastes by including the spiciness of jalapeño peppers. It is hoped that the Poppin Jalapeno would appeal to people who love spicy cuisine, as do the existing chips.
Since it's been around for a while, Doritos has had a lot of success with its taste. If a taste isn't a success within the first year or two, it's usually eliminated.
It's a must-try for those who appreciate spicy cuisine to try Poppin Jalapeno. Snack lovers will adore it.
6. Nacho Cheese
Doritos Nacho Cheese is the most popular because of the classic Nacho Cheese flavor. Doritos became a household name owing to Nacho Cheese, and the other varieties only served to broaden the brand's appeal over time.
Nacho Cheese Doritos are the most popular flavor because of the ideal balance of cheesiness.
7. Cool Ranch Doritos
Cool Ranch Doritos, which debuted in 1986, are widely credited for popularizing flavored tortilla chips. Everyone knows that Doritos are the ultimate chip for stoners, gamers, and junk food lovers alike and that Cool Ranch is the best taste.
Within a single mouthful, it's easy to see why these cult-classic chips are so adored. Because of the chip's gritty maize texture and mellow ranch taste, this is one tasty snack to stock up on.
While the newest Doritos flavors may be more thrilling and daring, Cool Ranch is still a great option for a chip that the whole family will enjoy.
8. Dinamita Chile Limon Doritos
While these Doritos may not be true Doritos, they do resemble FrioLay's effort to enter the Takis market with Dinamita chips.
These wrapped tortilla chips, which resemble tiny taquitos rather than Doritos' classic triangular form, are oh-so-crunchy.
9. Spicy Nacho Doritos
Not only are these chips devoid of the spiciness implied by their name, but they also taste almost identical to traditional Nacho Cheese Chips.
Seriously, the untrained eye cannot tell the difference between these two snacks. I wonder if Doritos decided to put "spicy" on some of the Nacho Cheese Doritos they created because they thought it would increase sales.
Conclusion
Doritos has been in the market for decades now, It has also been among the favorite snacks of many people, including kids, teens, and adults. May all the provided best Doritos flavors above can help you have more ideas about the flavors available today.
9 Best Doritos Flavors
Check out this list of the best Doritos flavors to try!
Instructions
Pick your favorite flavor
Click on the link to visit Pinterest
Buy items from your local store or online
Enjoy and share on social media!
Keywords: Best Doritos Flavors
Hi, thanks for stopping by! We're so happy you're here. If you're a foodie and love to cook or bake - you're in the right place.
LEARN MORE
Join the mailing list and receive our free newsletter!
Recipe Marker provides you with the best information about home cooking tips, recipes, ingredient substitutes and more. Check out our blog to see the latest articles.