6 Best Tasting Ensure Flavors to Drink! (Updated 2023)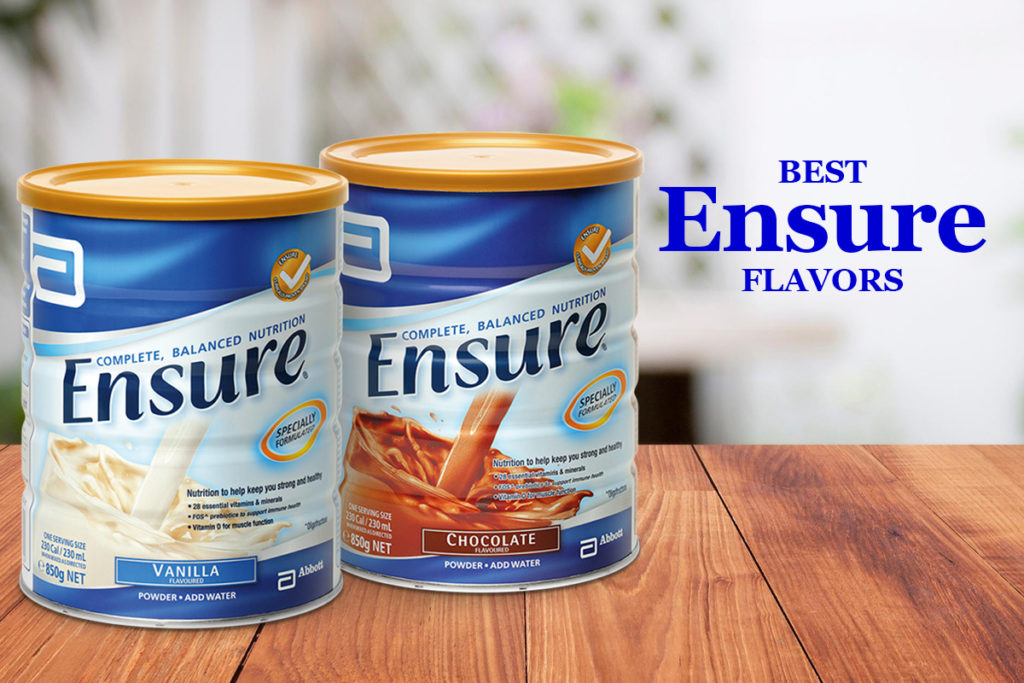 Are you curious about what are the best Ensure flavors?. We share the most popular Ensure flavors based on taste in this article.
In an ideal world, every one of us is healthy and at the prime of our lives. From working out to eating a balanced and nutritionally dense diet, to having a work-life balance, these are just some benchmarks we try to live up to.
However, not all people lead the same lives, with more and more individuals now succumbing to a fast-paced lifestyle.
When this happens, people often look to supplemental nutrition drinks like Ensure. After all, these shakes and beverages can help us meet our nutritional needs.
What is Ensure?
As mentioned, Ensure is a nutritious drink. Created by Abbott, this drink helps people meet their nutritional targets, particularly when eating solid food has become a challenge or is not possible altogether.
Ensure is made with vitamins and minerals, as well as other supporting ingredients. It makes use of milk and soy proteins, which provide 9 essential amino acids, best for those who are building their muscles.
It also has antioxidants, B vitamins, vitamin A, vitamin K, and many others to support bone health, the immune system, tissue, nerves, and organs.
Best Ensure Flavors
Drinking supplements can be a chore, which is why Ensure provides various flavors to make your drinking even more pleasurable. Below are some of the most popular Ensure flavors based on taste.
1. Vanilla
Smooth and creamy, vanilla-flavored Ensure is a classic flavor you won't regret trying. Apart from the strong vanilla notes thanks to the vanilla extract, you can get hints of sweetness peeking through.
It is creamy without being overbearing, making it the perfect foundation for other shakes or drinks you can create out of this Ensure variant.
From fruits, and nuts, to other additions, vanilla is just the right flavor to get you going.
2. Milk Chocolate

Want a treat while still getting your much-required nutrients in? This milk chocolate flavor is definitely one for the books, as it has a light cocoa taste complemented by milk and a hint of sweetness.
Apart from the chocolaty notes, there's also a buttery and creamy taste highlighted by vanilla notes, playing nicely with the chocolate taste.
Add some ice and blend this up and you're in for a treat.
3. Dark Chocolate
For those who want a more sophisticated chocolate taste, Ensure also has a dark chocolate flavor.
This has a deeper and more nuanced cocoa flavor that's rich and potent.
The earthy and somewhat bitter cocoa notes are balanced by a bit of sugar, making for a perfect drink or treat at night.
4. Butter Pecan
If you have ever had butter pecan ice cream, you'll know exactly what this tastes like. But, in case you haven't, we're here to tell you this is as delicious as it sounds.
Ensure's butter pecan flavor is the perfect blend of sweet and salty. It has rich buttery and toasted notes coming from the roasted pecans.
Meanwhile, it also has hints of sweet vanilla and even some toasted caramel notes wafting through.
These are further enhanced with a rich and creamy buttery taste that ties in both the sweet and salty flavors in the mix.
5. Coffee Latte
If you're one to start your day with a cup of joe, opting for the coffee latte flavor is your best bet.
Made with a strong and bold latte flavor, you will definitely notice the coffee shining through the drink.
However, you might also notice that it is tempered and balanced with milk, giving it a hint of creaminess.
Coffee latte also has the right sprinkling of sugar, making it not too sweet and not as bitter as coffee normally tastes.
This variant will help recreate your own coffee shop in the comfort of your home.
6. Banana Nut
Those who love bananas will certainly go bananas (pun intended) over this Ensure variant.
There's a unique aromatic taste and flavor that makes it distinctly banana-tasting lacing into the creamy formulation of Ensure.
The addition of nuts in this variant adds more depth to the drink. There's a hint of toasted goodness that works well with the nuttiness and earthiness of the nuts and bananas.
If you have no time for breakfast and you're always on the go, or if you're taking this for medical conditions, the banana nut combo will brighten up your day.
The Bottom Line
Taking Ensure is one way of helping you meet your nutritional needs with little difficulty. Through these delectable flavors, you're sure to make your drinking experience even more exciting.
Hope you enjoyed our list of the best-tasting Ensure flavors!
Print
6 Best Ensure Flavors
Check out this list of the best Ensure flavors to try!
Instructions
Pick your favorite flavor
Click on the link to visit Pinterest
Buy items from your local store or online
Enjoy and share on social media!
Keywords: Best Ensure Flavors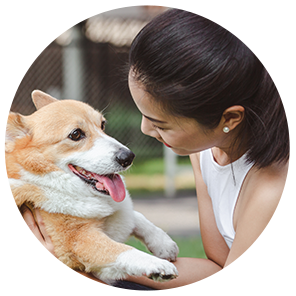 Hi, I'm Linda thanks for stopping by! We're so happy you're here. If you're a foodie and love to cook from home - you're in the right place..
LEARN MORE
Join the mailing list and receive our free newsletter!
Recipe Marker provides you with the best information about home cooking tips, recipes, ingredient substitutes and more. Check out our blog to see the latest articles.