7 Best Dutch Bros Classics Flavors! (Ranked in 2023)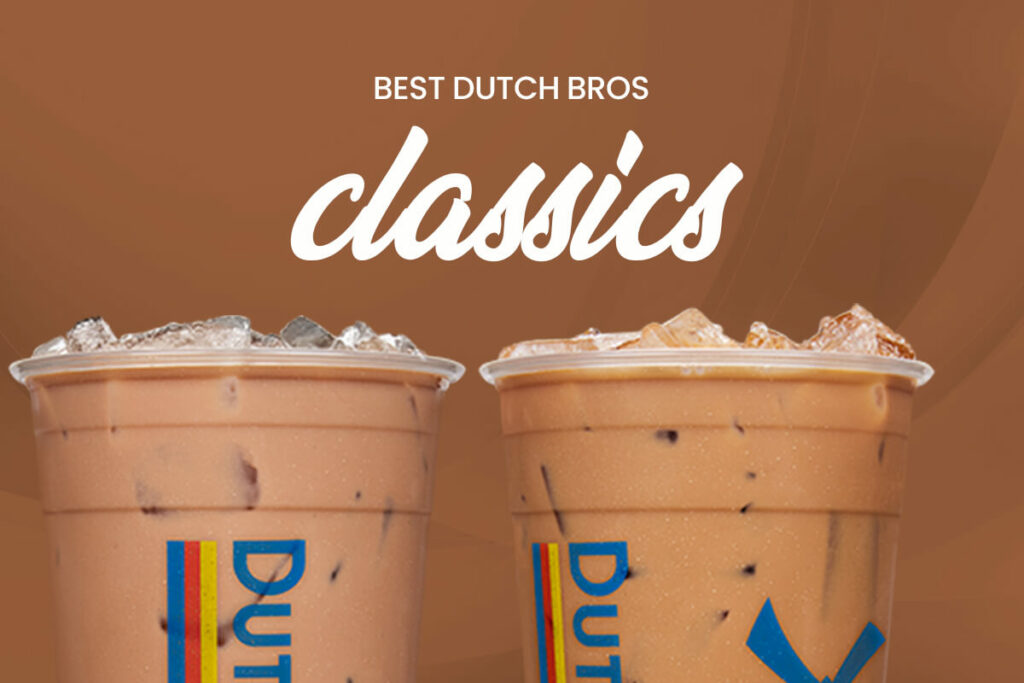 Are you trying to decide which Dutch Bros Classics to get next? We share a list of the best Dutch Classics flavors below.
There's nothing quite like a cup of coffee to perk you right up when you need it. Whether it's your morning cup of joe or a midday treat to help you get over that slump, coffee does the trick.
If you're on the West Coast and have a craving for good coffee, one of the best places to go is Dutch Bros. Coffee.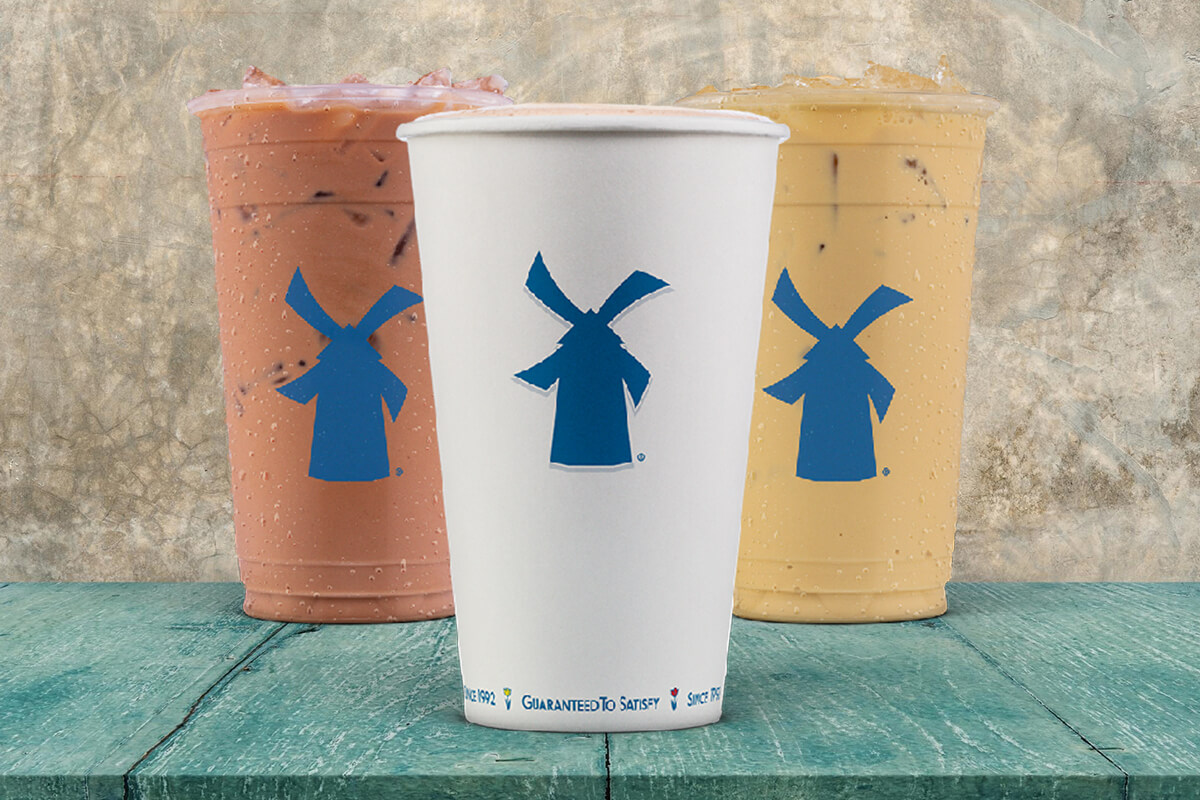 The brand grew exponentially in the area and rightly so. Apart from its favorite line of coffee drinks, Dutch Bros is also home to an array of creative drinks such as teas, energy drinks, sodas, smoothies, and more.
With its extensive range of offerings, it can be challenging to choose the right Dutch Bros order.
To get a proper feel and taste, the Dutch Bros Classics are definitely your best bet. Let's go through some of the best Dutch Classic flavors below.
Best Dutch Bros Classics Flavors
1. Kicker
One of the more popular orders is the Kicker flavor, as it contains non-alcoholic Irish cream syrup that blends beautifully with the espresso and half-and-half.
This flavor is very sweet and has a strong chocolatey taste, coming from the Irish cream.
What's great about this drink is that you can add the equally popular Soft Top, a marshmallow-like topping that's whipped to perfection.
As a type of sweetened buttermilk whip, the Soft Top creates a complete experience when added to any iced drink.
2. Caramelizer
Caramel lovers will certainly rejoice with the Caramelizer flavor. This flavor is thick due to the luscious caramel sauce mixed with the brand's own chocolate milk.
The beauty of ordering the Caramelizer is that the sweetness isn't as straightforward as you think.
There's a hint of nuts and a toasty taste that peeks through, complementing the mocha flavor as well.
The whipped cream on top takes it to another level. This drink is one for the books!
3. Annihilator
The Annihilator is something you're sure to love – a blend of chocolatey, creamy, and nutty goodness all in one drink.
Described as a chocolate macadamia nut breve, this flavor packs on a strong chocolate macadamia nut syrup that cuts through the strong blend of espresso and half-and-half.
While this is perfectly iced, it can even be more amazing when taken hot, especially on a cold, windy day.
Each sip will leave you with sweet, nutty goodness in your mouth.
4. Cocomo
Coconut in your coffee? In another time or world, you might have said no to this, but since we're talking about Dutch Bros here, you can't go wrong!
Made with a combination of coconut syrup, the brand's exclusive chocolate milk, and espresso, you've got yourself a genius concoction in which every sip transports you to the tropics.
This might even remind you of that famous Bounty candy bar. Dubbed a coconut mocha, hence the name, this flavor has a thicker consistency with the use of chocolate milk.
5. Golden Eagle
One of the most popular and in-demand flavors from Dutch Bros, the Golden Eagle is a blend of vanilla syrup and caramel sauce over espresso and half-and-half. This makes for a bold and heavy combination.
With whipped cream and more caramel sauce on top, you have a drink that tastes like heaven and will leave you wanting more.
It is especially perfect for those who have a sweet tooth.
6. 9-1-1
If you want to take things to the next level, you must try the classic 9-1-1 creation by Dutch Bros.
Bear in mind that this is one of the stronger beverages on the Dutch Classics line, especially since it contains six shots of espresso.
This gives the kick you need if you want something substantial to help power up your day.
7. Double Torture
Double Torture is quite similar to that of the 9-1-1 drink but less intense. A Dutch Classic, this contains an extra shot of espresso for an added boost of caffeine.
While the name implies something more of a punishment, you'll love this flavor as it combines mocha and vanilla syrup with the rich chocolate milk the brand is known for.
What are Dutch Bros Classics?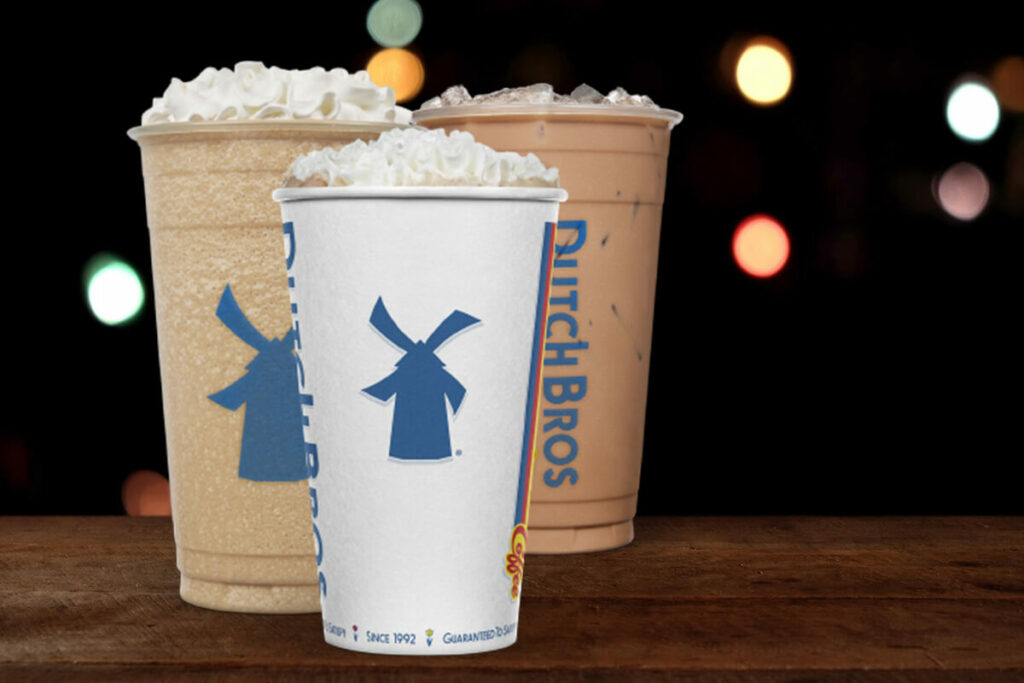 Dutch Bros Classics are the brand's coffee-based beverages primarily made with espresso and milk.
In particular, the Dutch Classics are considered a type of espresso drink made with half-and-half or cream rather than milk.
This results in a creamier and richer taste, giving it a velvety texture that's a touch more luxurious and indulgent.
The Dutch Classics have a blend of their very own half-and-half known as Kick Me Mix.
At times, these are even laced with Dutch Bros' chocolate milk, rather than chocolate syrup like other shops, to make a rich blend of mocha drinks.
Each of these Classics can be iced, hot, or blended, giving you more control over what you want to drink that day.
Final Thoughts
Dutch Bros Classics exist for a reason. If you're eager to try out what the coffee chain has to offer, make sure to check out this line. Who knows, you may have just found your next go-to order with these suggestions.
Hope you enjoyed our list of the Best Dutch Bros Classics flavors!
Hi, I'm Linda thanks for stopping by! We're so happy you're here. If you're a foodie and love to cook from home - you're in the right place..
LEARN MORE
Join the mailing list and receive our free newsletter!
Recipe Marker provides you with the best information about home cooking tips, recipes, ingredient substitutes and more. Check out our blog to see the latest articles.