Top 5 Best Frozen Pretzels: Soft and Delicious! (2023)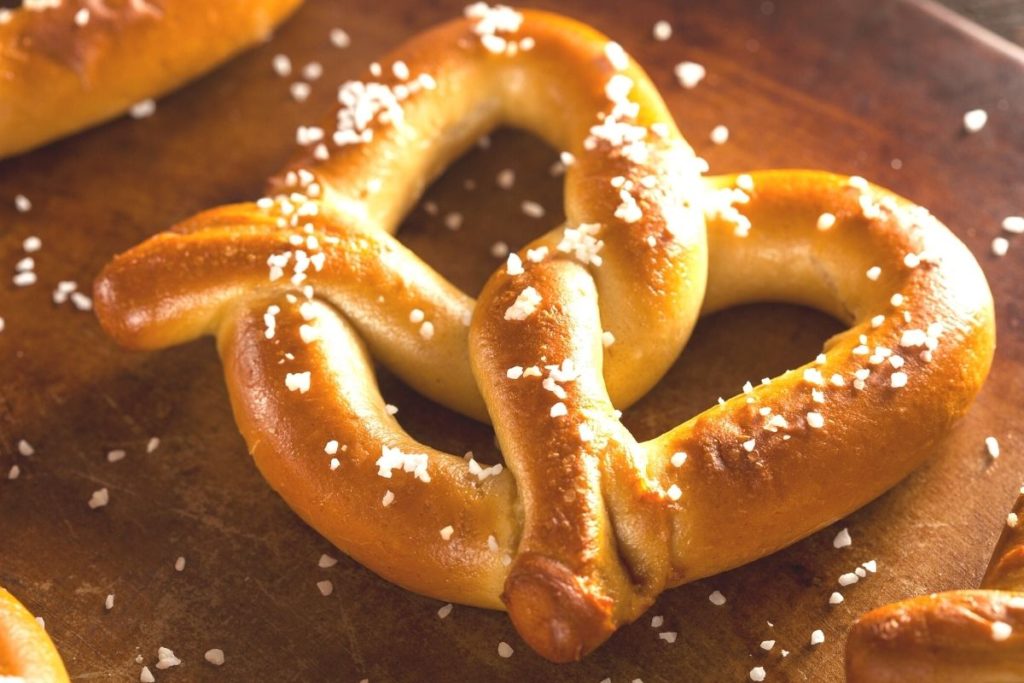 In this article, we share the best-frozen pretzels that are available on the market.
Although the origin of pretzels is often debated, we do know that they're a delicious and versatile snack. Pretzels can be sweet or savory, dipped in cream cheese frosting or cheese dip.
Homemade soft pretzels are a labor of love. The dough must be kneaded, proofed, shaped, and baked. A lot of effort and time is required to make these delicious snacks.
Frozen soft pretzels are a convenient way to save time in the kitchen. Frozen soft pretzels are just as good as fresh-baked ones in terms of taste.
Here is a list of the most popular frozen soft pretzels you can buy.
Best Frozen Pretzel Brands
1. Bakery Authentic Bavarian Soft Pretzel
Pretzel lovers rejoice: The Bakery's Bavarian soft pretzel is a top choice for homemade pretzels.
These pretzels are handmade and then frozen for convenience. They come in flavors such as cinnamon sugar and salt.
Although you may not find these in the grocery store, they are accessible on amazon.com. They ship to your home or business frozen, ready to thaw and heat when you're ready to eat.
We love these pretzels because they taste fresh and are pillowy soft in the middle while maintaining that desirable crispy outside.
These pretzels come in a pack of ten large pretzels. Heat these pretzels in the oven at 375 degrees for about fifteen minutes.
Try brushing the pretzels with melted butter when they come out of the oven for a salty and buttery finish.
2. Super Pretzel Soft Pretzels
Super Pretzel is a household name, they have been making pretzels since 1971. Super pretzel is the #1 selling brand of frozen pretzels in America, and for good reason.
These microwave-ready soft pretzels are a lifesaver when you're in a pinch or looking for a quick snack.
They're fully baked, so they need minimal time for reheating.
Try heating these in the microwave for about a minute or heat them in the oven for a crispier outside for ten minutes at 350 degrees.
3. PretzelHaus Bakery Authentic Bavarian Plain Soft Pretzel
You can't go wrong with a soft pretzel from PretzelHaus. Kids are drawn to them because of their twisty shape and doughy texture.
These soft pretzels are smaller than other brands but are so flavorful. They are perfect for movie night concessions.
PretzelHaus individually packages the pretzels for convenience. They can be reheated in the microwave or in an air fryer if you're looking for a crispier outer layer.
Set the air fryer temperature to 365 degrees for seven minutes for a crispy outside and a doughy inside.
4. J& J Snack Original Twist Gourmet Soft Pretzel
J & J Snack's pretzels are a sure bet for deliciousness. These soft and sweet pretzels are the perfect on-the-go snack.
These pre-baked pretzels are hand-twisted. An oven or microwave is all you need to reheat.
Once the pretzels are reheated try brushing them with butter and placing them on a plate then dusting them with sugar or salt.
It will take three to four minutes in the oven or forty to sixty seconds in the microwave to cook.
Want to try something different? Try dipping this pretzel in cheese dip or hummus for a nutty flavor.
5. Gluten-Free Original Soft Pretzel Bites With Salt Frozen.
For those who follow a gluten-free diet, look no further. These gluten-free pretzels are both delicious and nutritious.
Typically pretzels aren't gluten-free, but Mom's Place specializes in making popular foods gluten-free.
It's made using rice and tapioca flour instead of the typical bread flour or all-purpose flour.
They're also enjoyable and easy to eat, with a buttery taste that melts in your mouth.
Each bag contains about thirty pieces, just enough for a small gathering.
Wrapping Up
Pretzels are a classic, there's no denying it. The soft and doughy texture on the inside, and slightly crispy outside, make these irresistible.
They're a perfect snack for a movie night, or even a small gathering between friends. This crowd-pleaser doesn't have to take all day to make.
Try these frozen pretzel brands when you're in a pinch or looking for a quick snack.
Print
5 Best Frozen Pretzels
Check out this list of the best Frozen Pretzels flavors to try!
Instructions
Pick your favorite flavor
Click on the link to visit Pinterest
Buy items from your local store or online
Enjoy and share on social media!
Keywords: Best Frozen Pretzels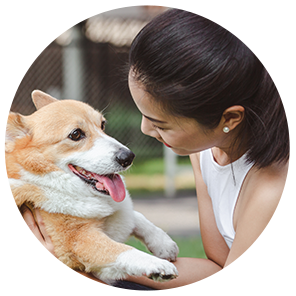 Hi, I'm Linda thanks for stopping by! We're so happy you're here. If you're a foodie and love to cook from home - you're in the right place..
LEARN MORE
Join the mailing list and receive our free newsletter!
Recipe Marker provides you with the best information about home cooking tips, recipes, ingredient substitutes and more. Check out our blog to see the latest articles.