12 Best Italian Soda Flavors (Ranked in 2023)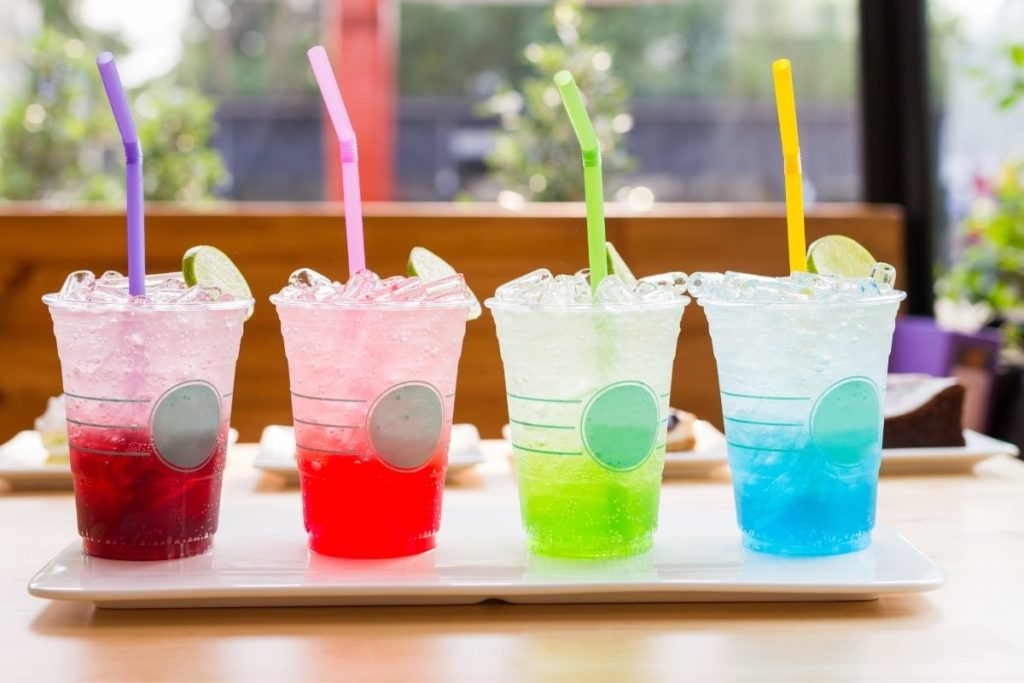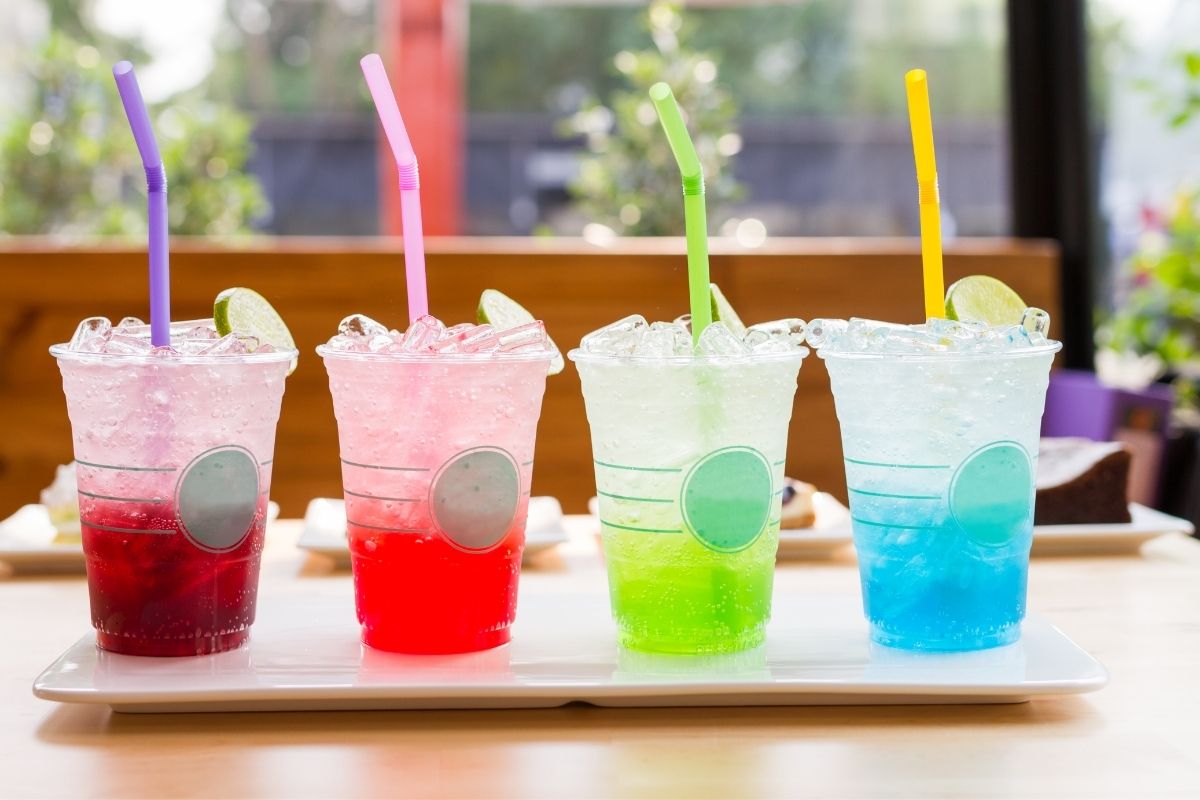 Italian soda is a fun and refreshing drink, ideal for any occasion. This beverage is customizable with different flavors that fit your preference. Discover the best Italian soda flavors below.
Italian sodas are unique in that they come in a range of flavored syrups, from vanilla to strawberry, and lemon to peppermint. The options are limitless, and you can even create a mix of flavors.
Top 12 Best Italian Soda Flavors
1. Lemon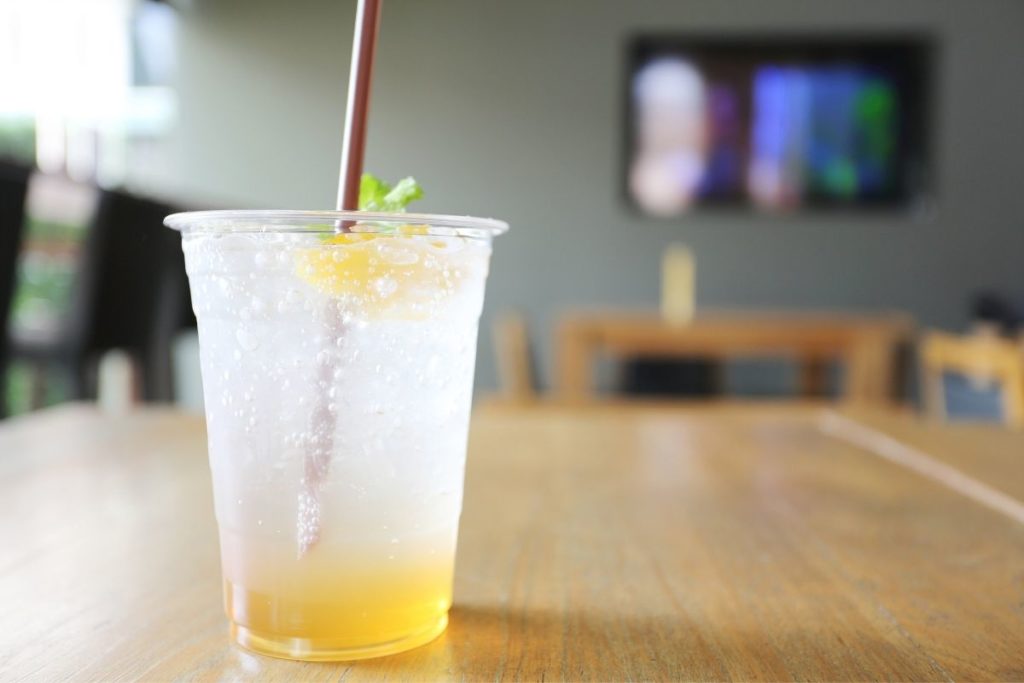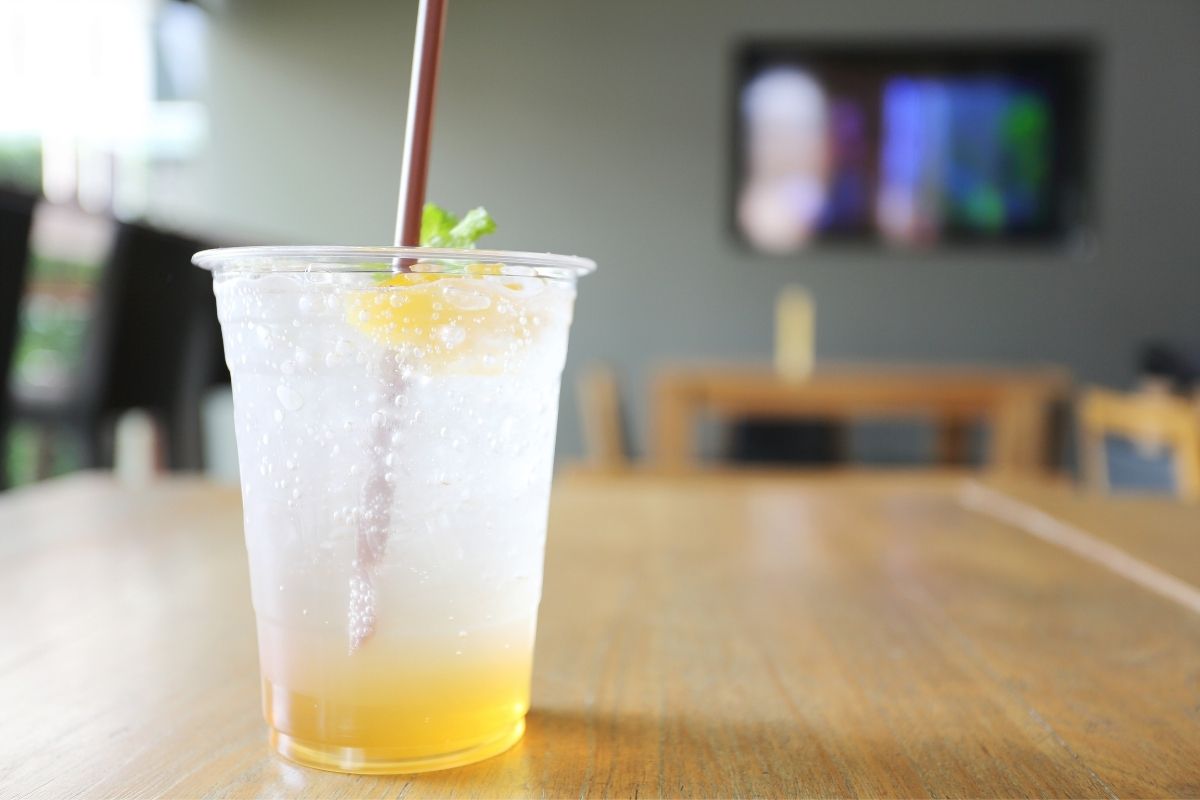 The lemon flavor is a favorite of many and unquestionably among the best. It perfectly embodies the tanginess of real lemons.
On warmer days, sparkling water prepared with this flavored syrup is incredibly refreshing.
2. Strawberry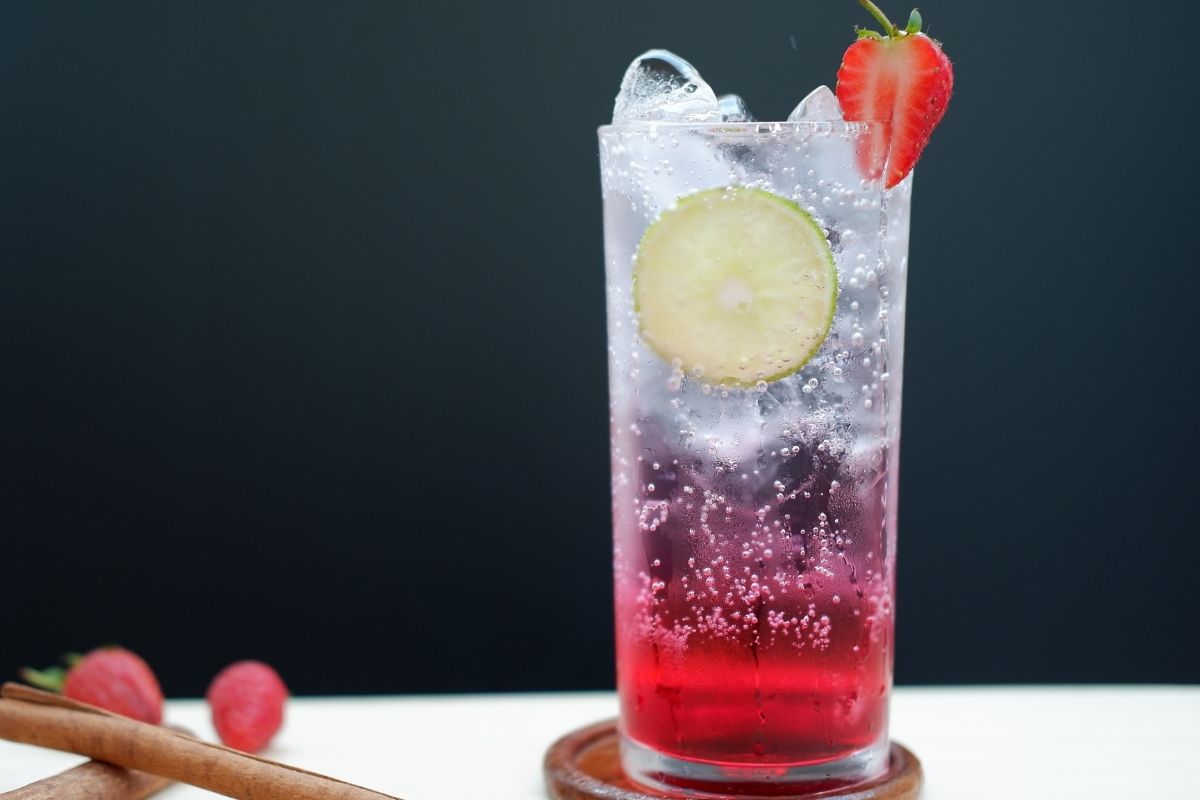 Another top pick to consider is strawberry. Nothing beats the juicy sweet and tart fruity flavors of this drink.
Strawberries will remind you of the heartwarming summer and spring seasons.
3. Raspberry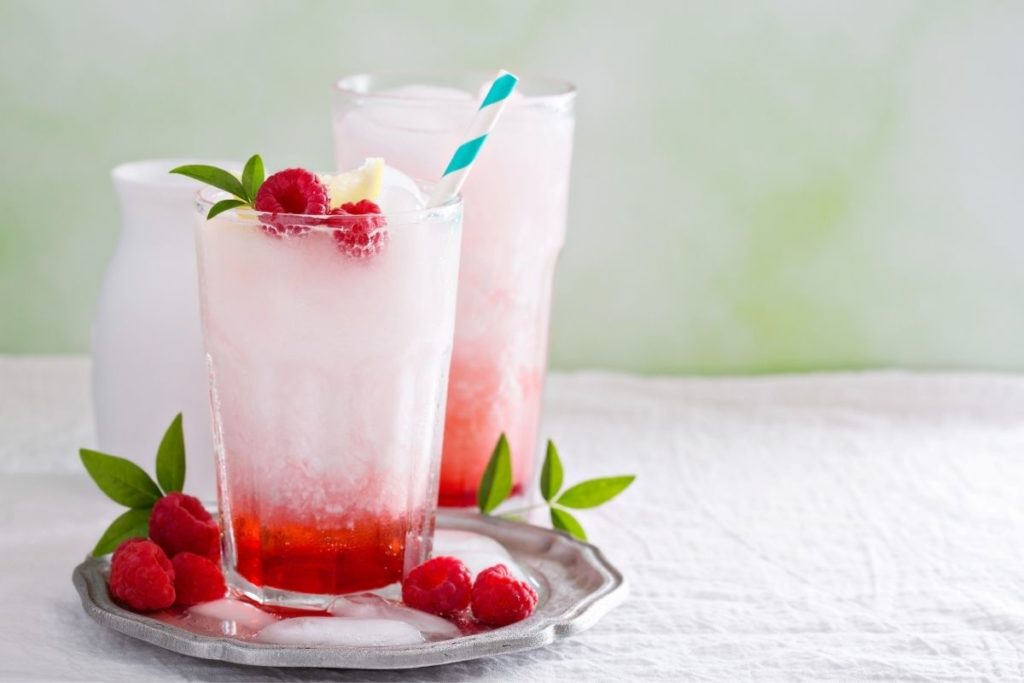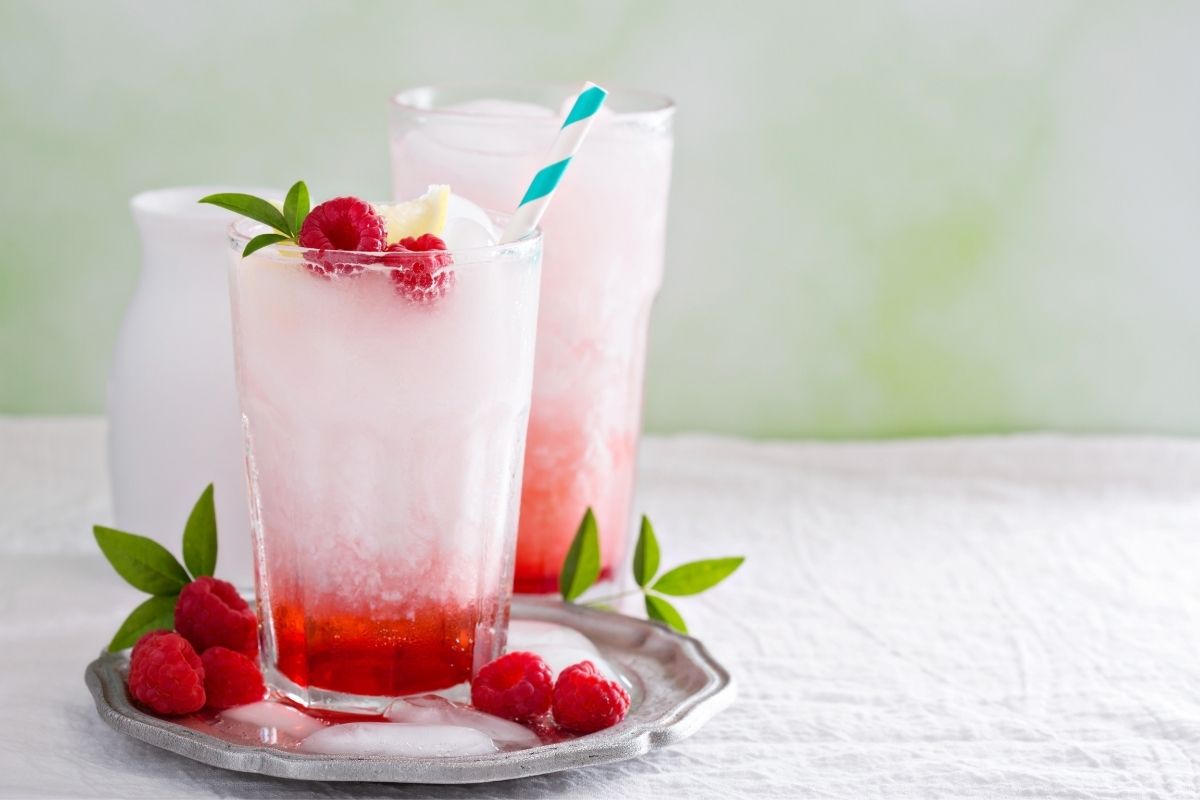 Have a natural fresh flavor driven by juicy raspberries. The taste enhances the sparkling water so you can savor a drink that is light, vibrant, and pleasant.
4. Cherry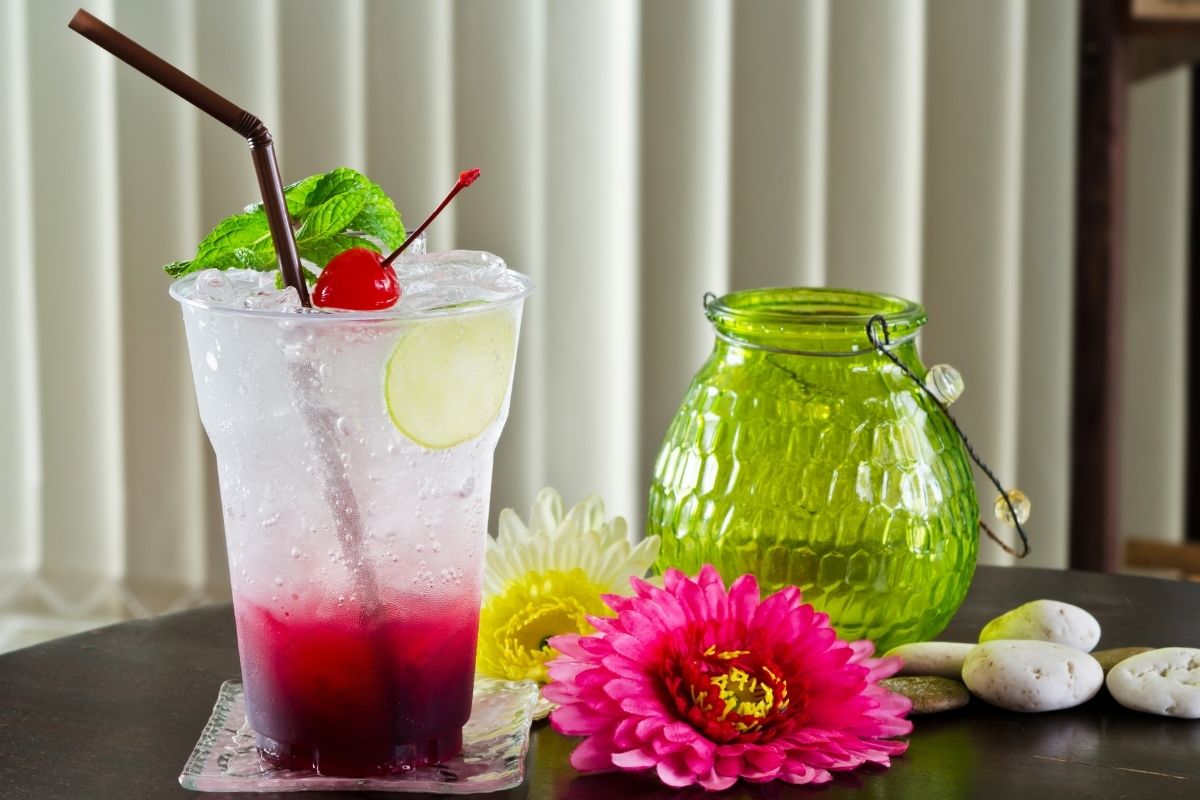 Enjoy a rich and deep-red drink with cherry, which has the right balance of sweetness and sourness.
Plus, the scent is so delicious it smells just like freshly baked cherry pie.
5. Lime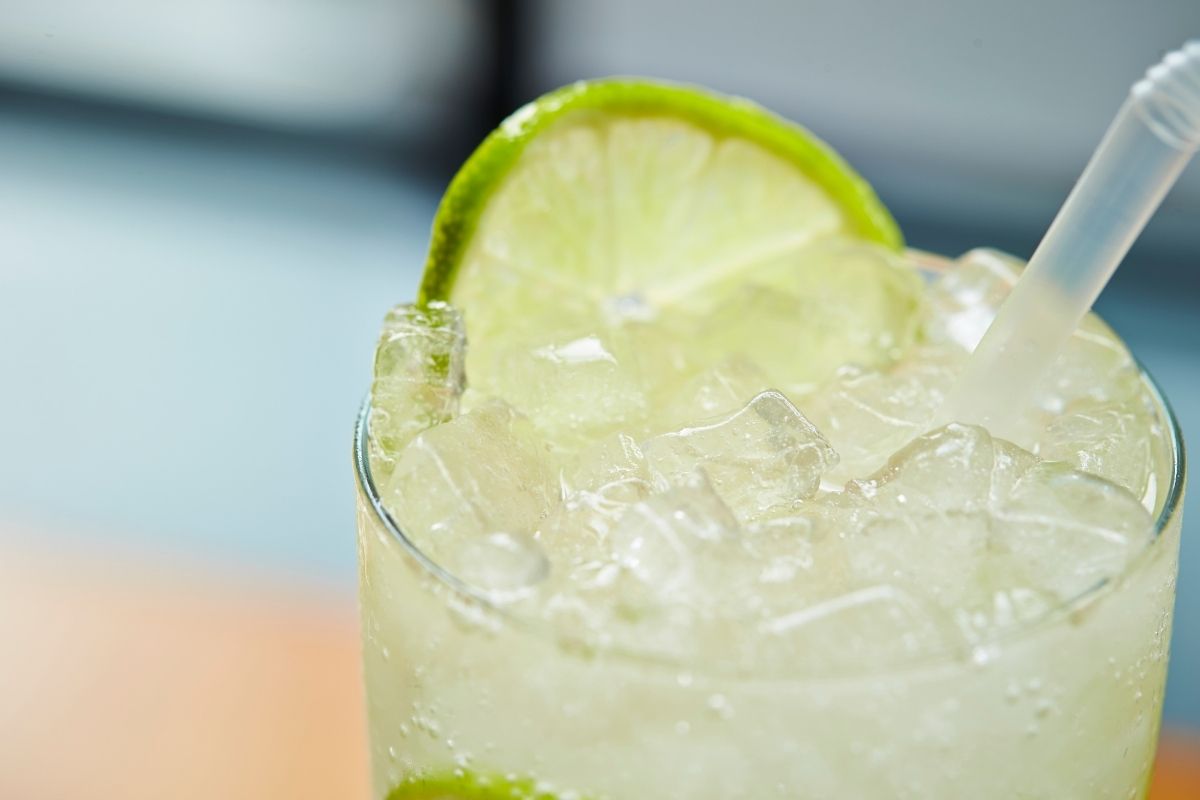 Lime-flavored Italian soda is worth the try. You will delight in a zesty citrus taste and a freshly squeezed aroma.
6. Cherry Lime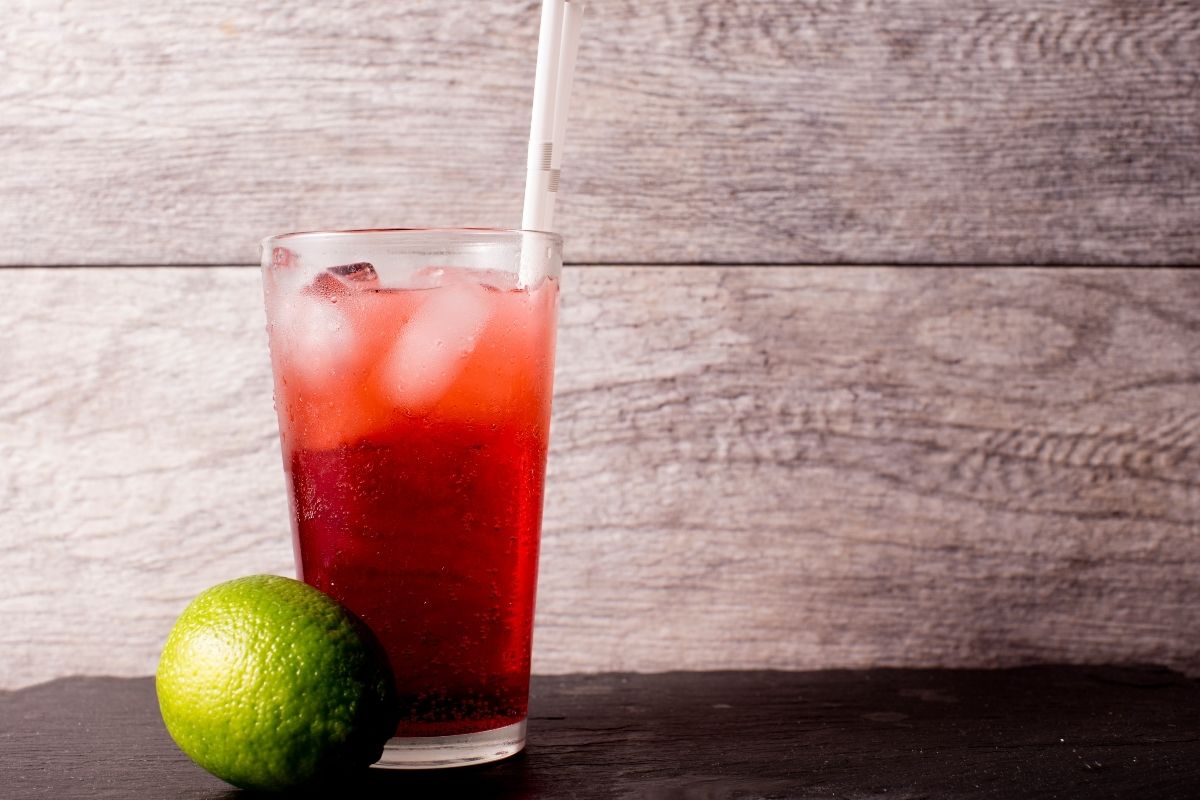 Enjoy not only one but two flavors in a drink. Cherry lime has the sweetness of cherries and the citrus taste of lime mixed.
7. Peach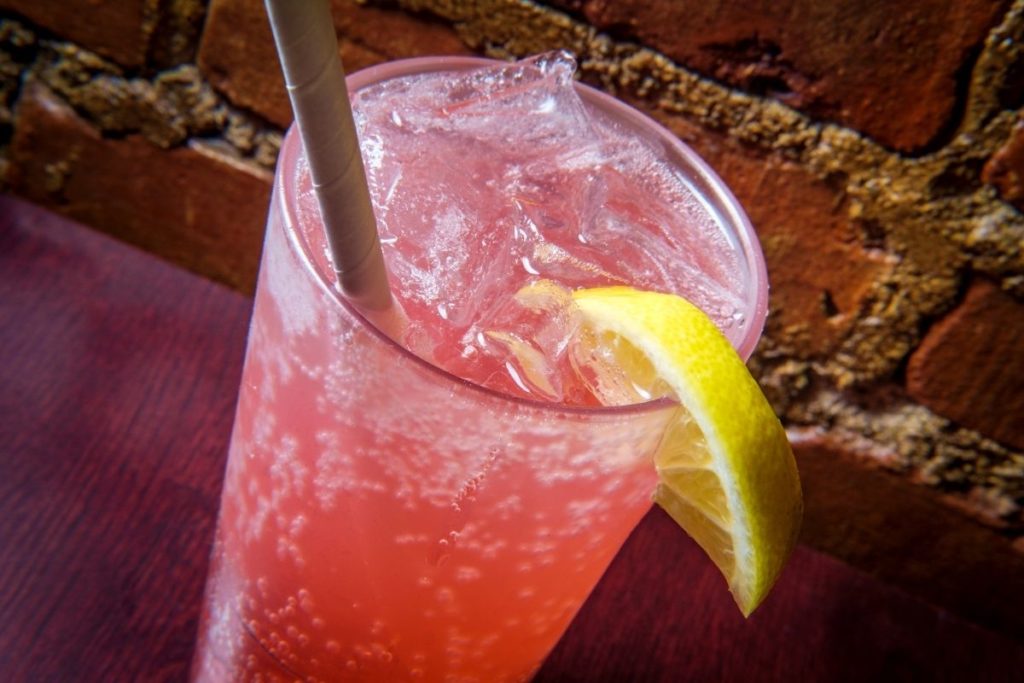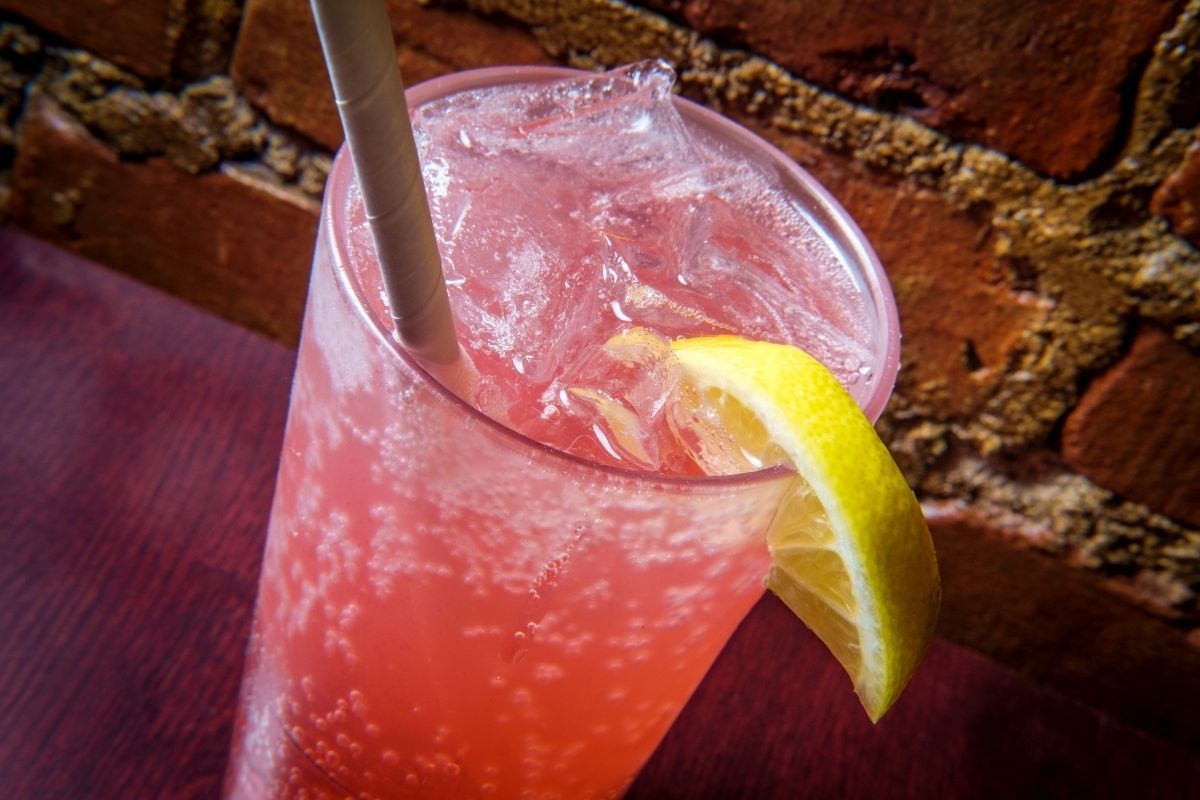 Choose a luscious peach flavor for your Italian soda. Peach is one of the best-loved fruits and it offers a juicy and creamy tart taste you should not miss out on.
8. Mango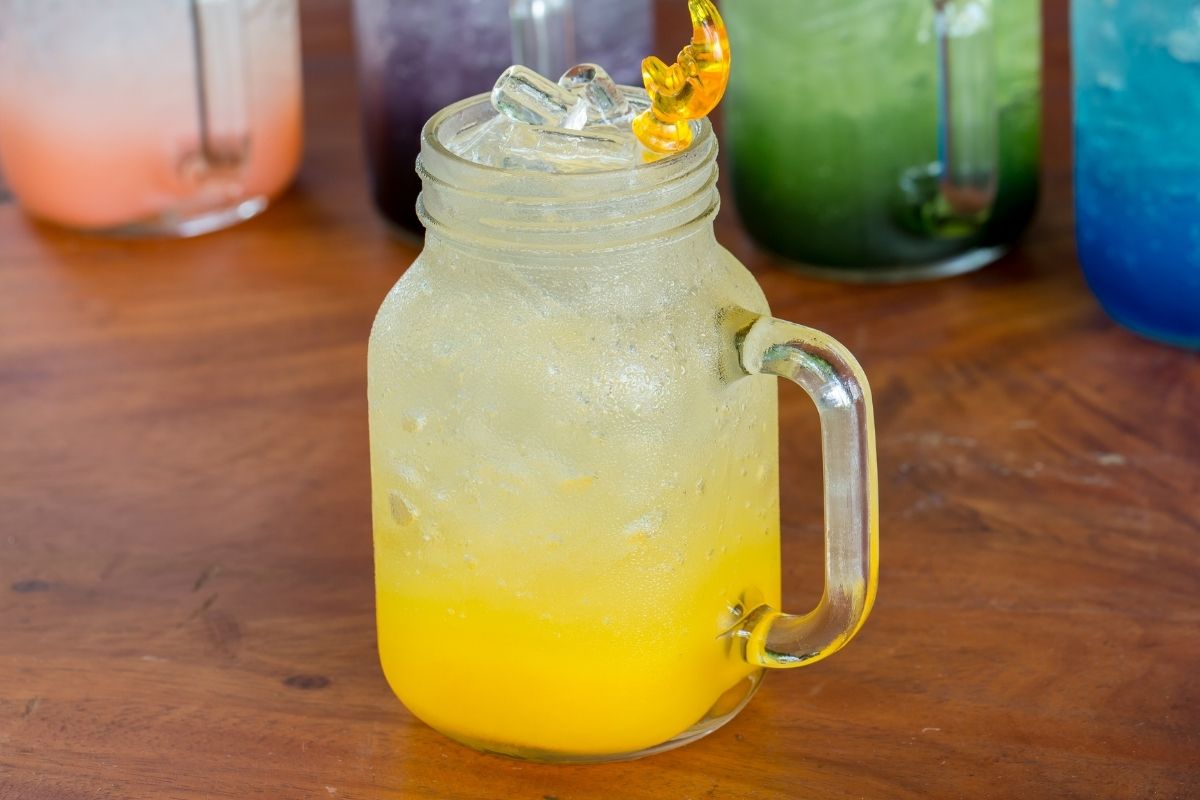 Mango lovers, this is for you. This delicious fruit taste in your Italian soda is comparable to a fresh and juicy ripe mango.
9. Orange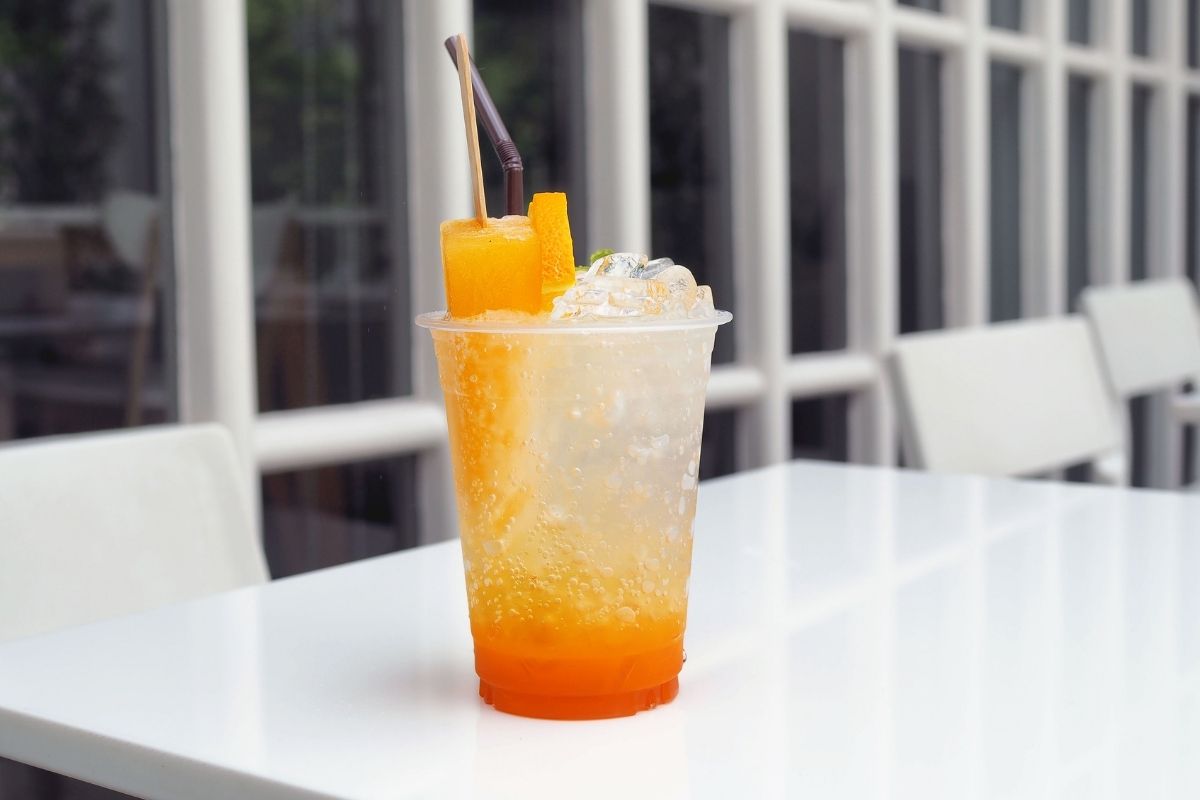 The orange flavor will make your sparkling water fascinating. It has a similar sweet and citrus taste to an orange soda.
Plus, the flavor and aroma are identical to that of the real fruit.
10. Coconut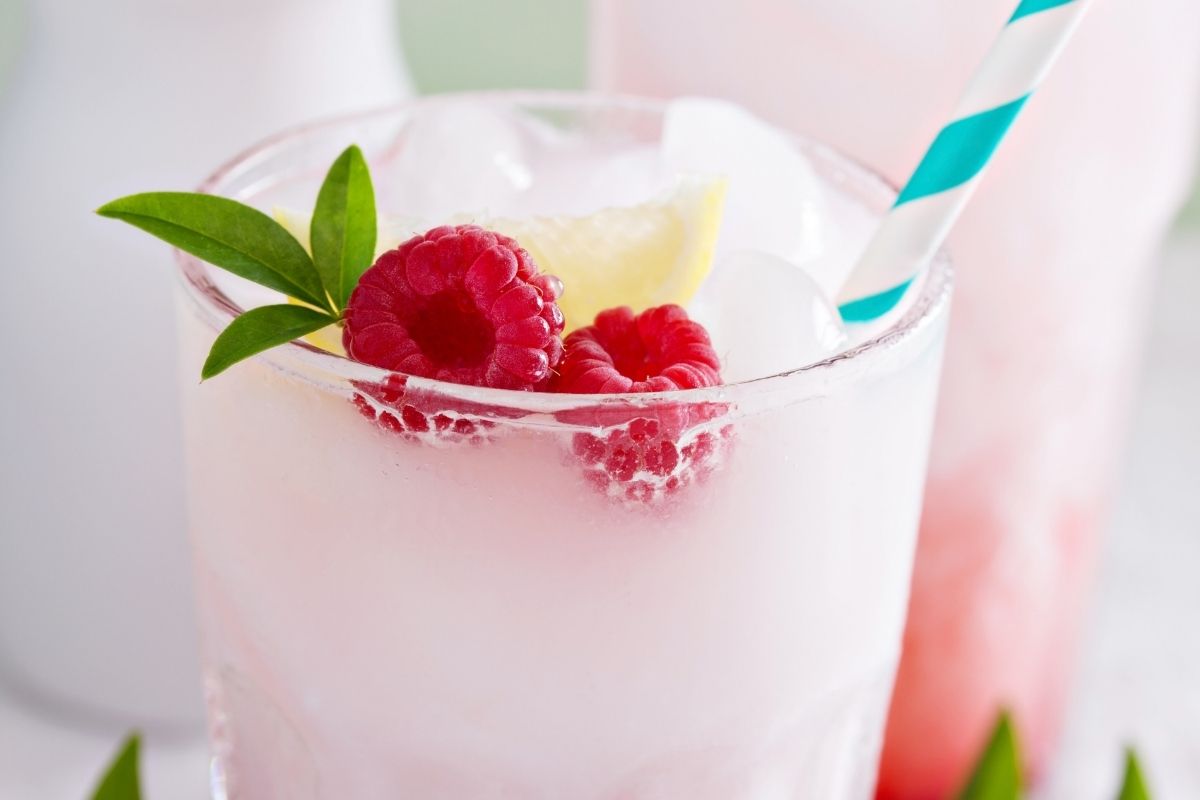 How about a Hawaiian-style drink? Try the coconut flavor and get a strong taste offering the sweet goodness you love to indulge in.
Plus, combined with the velvety smoothness of your drink, it will transport you right to the beach.
11. Vanilla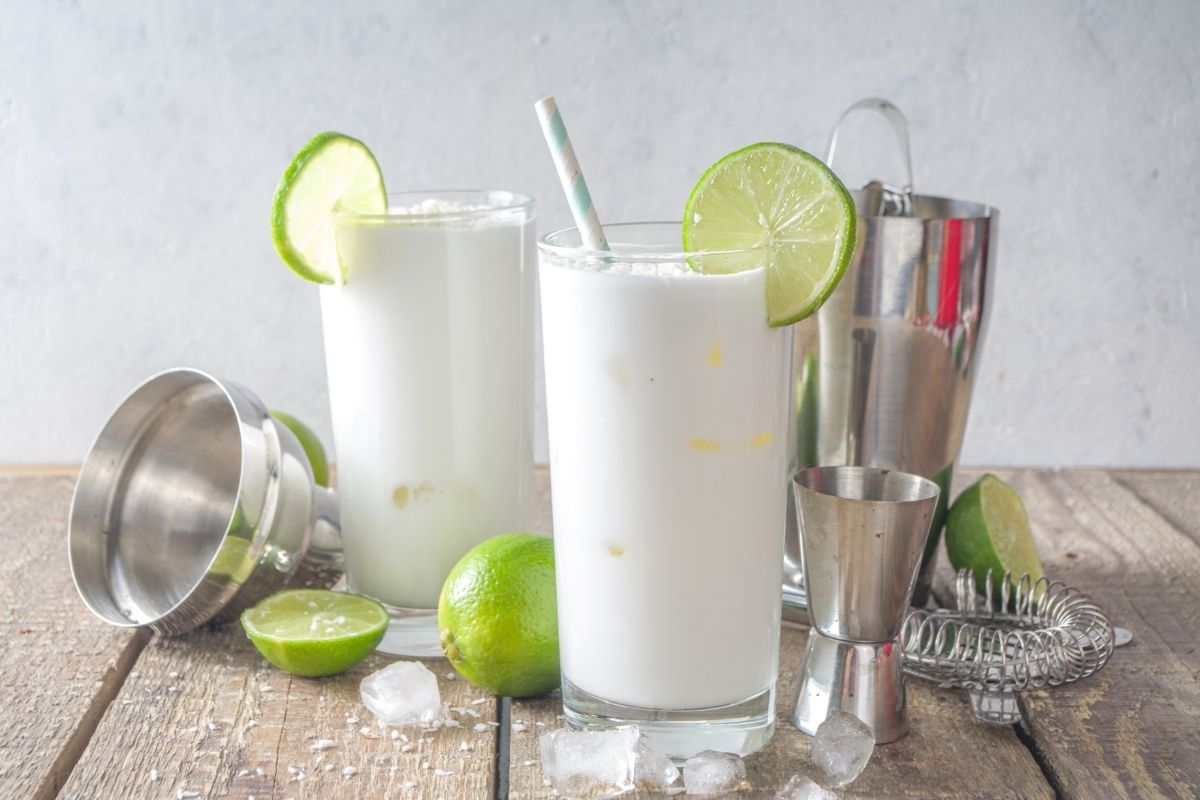 The vanilla flavor is delicate and flowery, and pairs nicely with a variety of other flavors, such as strawberry and orange, to produce sweet, creamy new taste blends.
It is a great base for Italian sodas.
12. Peppermint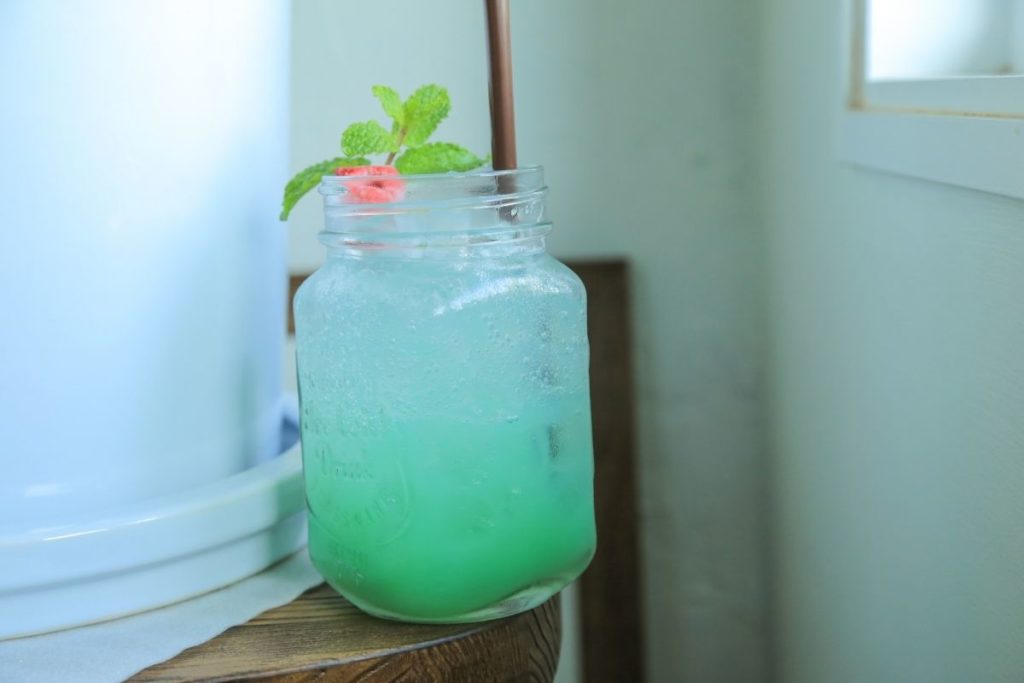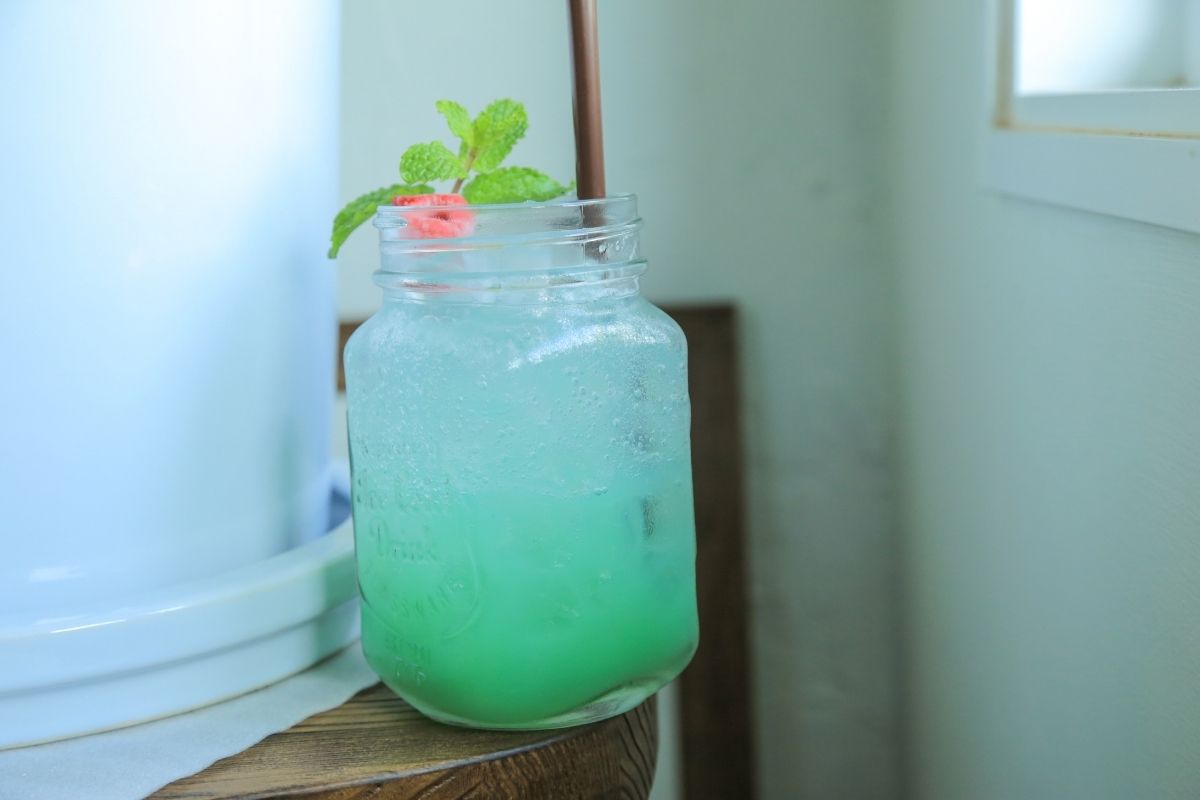 Do you want to have a cool and refreshing experience? Then, have a peppermint-flavored Italian soda.
You will surely love the freshly picked mint as the rich scent comes from your glass.
Frequently Asked Questions
Where Does Italian Soda Originate?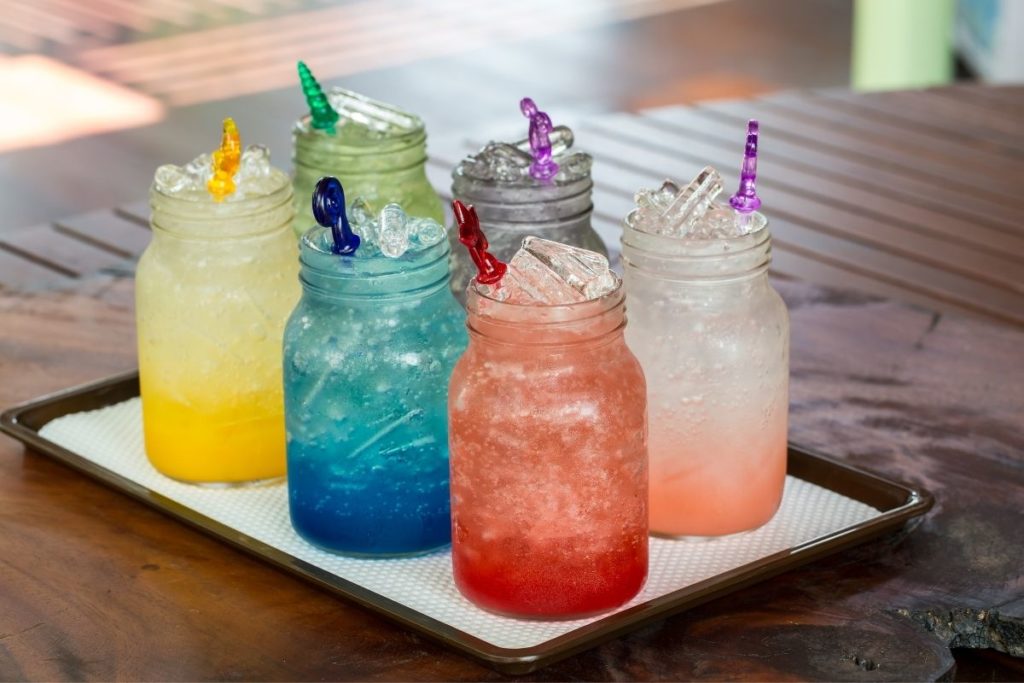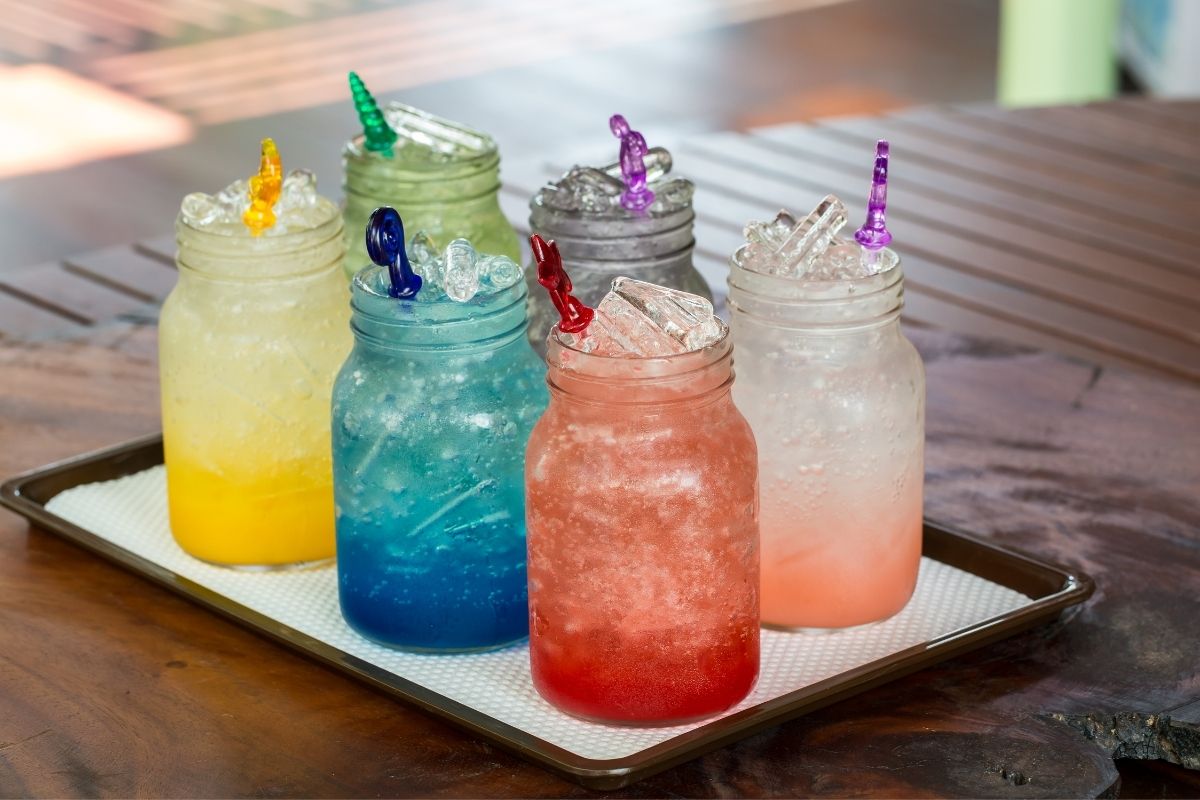 The origins of Italian soda trace back to the United States. Torani, an Italian syrup manufacturer, created the first Italian soda.
They created the drink in 1925 by combining flavored syrup with soda water.
It was a success, which is how the "Italian" part of the name came about.
What is the Difference Between Italian Soda and Italian Cream Soda?
Italian soda and Italian cream soda have only minor differences in terms of preparation. However, their flavors have a significant difference.
Both drinks are made with ordinary carbonated soda or water, flavored syrup, and ice.
The cream makes all the difference. Italian soda is transformed with a moderate amount of half-and-half and a large topping of heavy or whipped cream. It thickens into a fizzy and creamy drink.
What Italian Flavored Syrups Should I Use?
The flavor base is the most important part of Italian soda. Flavored syrups are readily available. But they might be difficult to come by in stores and will have to be ordered online.
You can check out the Torani syrup brand. They have a wide range of flavors to create whatever drink you like.
Fruit flavors are popular, but vanilla, hazelnut, and others are also available. You can purchase some flavors at the supermarket, or you can buy from online retailers.
On the other hand, you may also make your own flavored syrups. The homemade option is a great idea because the procedure is so quick and easy.
Final Thoughts
Italian soda is a drink that is easy and enjoyable to consume. Moreover, it only needs a few ingredients and takes a short time to prepare. The recipe below is straightforward to follow, and you may choose among the best Italian soda flavors listed here.
Skip ordinary soda and instead try an Italian soda for a refreshing treat!
Print
How to Make Italian Soda
Prepare your Italian soda by following the simple recipe below.
Author:
Prep Time:

2 minutes

Cook Time:

1 minute

Total Time:

3 minutes

Yield:

1 Serving

Category:

Drink

Method:

Mixing

Cuisine:

Drinks
The only ingredients you need are:
8 oz. sparkling water

2 oz. flavored syrup

1 oz. half-and-half

1 cup of ice.

(Optional) heavy cream or whipped cream if desired.
Instructions
Fill the glass with ice, halfway to almost full. 

Add the flavored syrup. 

Pour in the sparkling water. 

Top with heavy cream or whipped cream. (optional) 

Stir, serve, and enjoy!
Nutrition
Serving Size:

1

Calories:

113

Sugar:

14 grams

Sodium:

65 mg

Fat:

2.5 grams

Saturated Fat:

2 grams

Carbohydrates:

20 grams

Protein:

1 gram

Cholesterol:

10 mg
Keywords: How to Make Italian Soda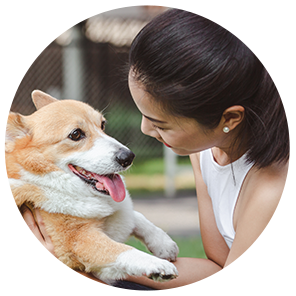 Hi, I'm Linda thanks for stopping by! We're so happy you're here. If you're a foodie and love to cook from home - you're in the right place..
LEARN MORE
Join the mailing list and receive our free newsletter!
Recipe Marker provides you with the best information about home cooking tips, recipes, ingredient substitutes and more. Check out our blog to see the latest articles.