9 Best Grinder Sandwich Recipes to Try in 2023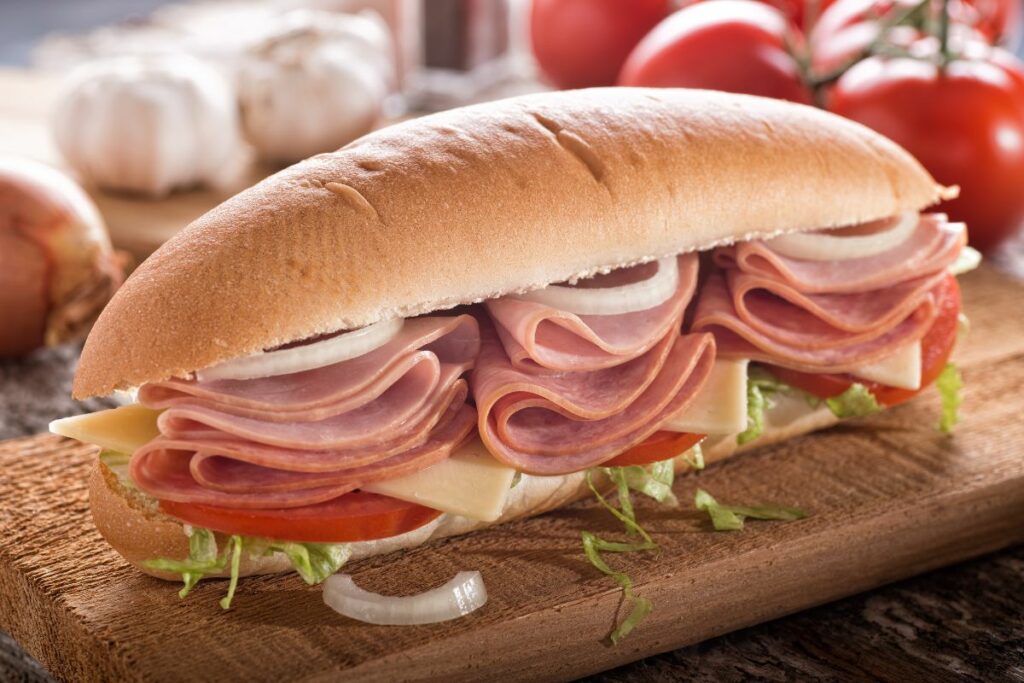 The Grinder, which is comparable to a sub, hoagie, and hero, is thought to have originated in the 19th century when Italian immigrants to the East Coast would bring these oversized but dependable sandwiches to work at the shipyards.
The term "grinder" may apply to a dock worker or the grinding of teeth required by workers to bite into the dense, overstuffed bread.
It's not recorded, but what is left is this tasty remnant, which is ideal for a lunch break at work or really anytime.
It's versatile, packed with protein, fiber, and additional nutrients, simple to prepare, and with all the options available, it shouldn't get old. 
Let's explore the best grinder recipes.
Grinder Sandwich
Good sandwich bread, deli meats such as ham or salami, crunchy lettuce, a mixture of onions, pickled peppers, mayo, sliced cheese, and sliced tomatoes are the components of a grinder.
Let's dissect it so you may construct your own ideal Grinder.
1. Grinder Sandwich: Bread
Whether it is being carried to the beach, the office, or your couch, a grinder should be constructed on a foundation that can keep it intact for hours.
It is best to use Italian or hoagie rolls in pretty much whatever size you like. You can split the sandwich in half, thirds, or more slices.
Other options include French bread, sub rolls, bolillo rools or a demi-baguette.
Sandwich fans who avoid gluten will frequently find variants of these bread at gluten-free bakeries or in frozen, ready-to-bake packages.
Whatever option you use, cut your bread in half so that you may begin assembling your Grinder.
2. Grinder Sandwich: Meats
The exciting part of the sandwich is the meat! Your choice of meats is ready to be layered on the bottom half of your bread.
The grinders on TikTok observe heaps of salami, pastrami, pepperoni, prosciutto, pastrami, and turkey from delis.
Of course, you can choose the kinds of meats and the amount. Deli meats made from plants can also be used.
There is also prosciutto from duck and deli chicken for those who don't consume red meat.
Align each piece of meat with the bread, and fold it in half or quarters. Continue until you have the meat stack you want.
3. Grinder Sandwich: Cheese
Delicately sliced deli cheese is frequently spread on a grinder's top half.
Make sure the cheese is evenly distributed throughout the bread by layering it gently.
Although the sandwich is usually made with Provolone cheese, you may also use Havarti, Swiss cheese, or even smoked cheese for taste!
If you're planning to have this sandwich later, leave the cheese in its natural form rather than toasting the top half of the bread with the cheese to make it extra-melty.
4. Grinder Sandwich: Salad
What distinguishes a grinder from other sandwiches is the salad in the middle. The salad is the actual star of this sandwich, though!
Cheese and meat should not seep through the bread because you have lined both sides of the bread with them.
Add some mayo or kewpie mayo, garlic powder, salt and pepper to taste, and chili flakes to a mixing bowl.
The Shredded iceberg lettuce is then combined with the dressing and then tossed. For a fun variation, you might also add some cabbage and kale.
Toss the salad with two teaspoons of finely chopped pepperoncini.
The creaminess is optional; if you like a vinaigrette instead of a vinaigrette, replace the dairy with mustard to emulsify the dressing.
Combine the shredded ingredients with prepared Italian dressing, Caesar, or Ranch for a quick hack. It all depends on you!
Your meats should be topped with the salad.
5. Grinder Sandwich: Toppings
The Grinder's salad component is traditionally topped with thinly sliced red onions, which are typically soaked in water to lessen some of the acidity and strong flavor, and thinly sliced tomatoes, but you may also get creative here.
You can add some thinly sliced cucumbers as well as other salty ingredients like olives, pickle slices, and capers.
You can also add more meat if you want. Add some crumbled bacon, or go with your choice of meat.
You should add mozzarella or bleu cheese to result in a great sandwich! Make it unique because it is your Grinder.
After adding the toppings, place the top slice of bread with cheese on top of the sandwich and cut it into the appropriate size.
Until you are ready to eat, wrap in foil and keep chilled or in a cooler.
6. Grinder Sandwich with Chips and Dip
Potato chips are one of the simplest side dishes for subs. Because of this, they are offered for sale at all the local sub-shops.
Chips are sold in stores in such a wide range of flavors, from the most basic salted chip to the most exotic and gourmet.
Purchase or prepare some French onion dip to serve with if you want to amp it up.
7. Grinder Sandwich with Fruit Platter
Even the heaviest of sandwiches, such as in our scenario, the grinder sandwich, can be made lighter by serving fruit as a side dish.
You can either combine your favorite fruits or buy a prepackaged blend at the grocery store.
Or you could even skewer them to give them a cute "fruit kabob" appearance.
8. Grinder Sandwich with Coleslaw
This might be one of the best cold side dishes for grinder sandwiches because of how light and crisp it is.
It's perfect for barbecues, outdoor gatherings, and dinners during the summer.
It is simple to prepare using a package of pre-shredded cabbage and pre-made "coleslaw dressing." Or buy it already prepared at your neighborhood deli shop.
9. Grinder Sandwich with Pasta Salad
There are so many delicious pasta salads available that you serve with your grinder sandwich!
Basically, it consists of cooked pasta, fresh vegetables, and a salad dressing. Feta cheese and olives are both excellent additions.
They are simple to prepare ahead of time, which allows the flavors plenty of time to mingle.
Final Words
Why this is the best grinder sandwich recipe because it is really simple to put together and prepare, this sandwich is great to serve at parties.
With this sandwich, you no longer need to purchase pricey subs. Enjoy!
Print
9 Best Grinder Sandwich Recipes
Check out these great Grinder Sandwich Recipes that have been shared on Pinterest.
Author:
Prep Time:

5 minutes

Cook Time:

10 minutes

Total Time:

15 minutes

Yield:

1 serving

Category:

Recipe

Method:

Microwave

Cuisine:

Snacks
Instructions
Click on each link above to view the pin and recipe.
Obtain all the necessary ingredients to make the recipe.
Follow the steps to create your dish.
Enjoy your delicious meal =)
Nutrition
Serving Size:

1 serving

Calories:

868

Sugar:

0 g

Sodium:

2055 mg

Fat:

47 g

Saturated Fat:

0 g

Unsaturated Fat:

0 g

Trans Fat:

0 g

Carbohydrates:

72 g

Fiber:

0 g

Protein:

38 g

Cholesterol:

48 mg
Keywords: Best Grinder Sandwich Recipes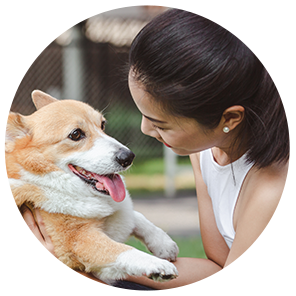 Hi, I'm Linda thanks for stopping by! We're so happy you're here. If you're a foodie and love to cook from home - you're in the right place..
LEARN MORE
Join the mailing list and receive our free newsletter!
Recipe Marker provides you with the best information about home cooking tips, recipes, ingredient substitutes and more. Check out our blog to see the latest articles.