Top 5 Best Dutch Bros Freeze Flavors! (Ranked in 2023)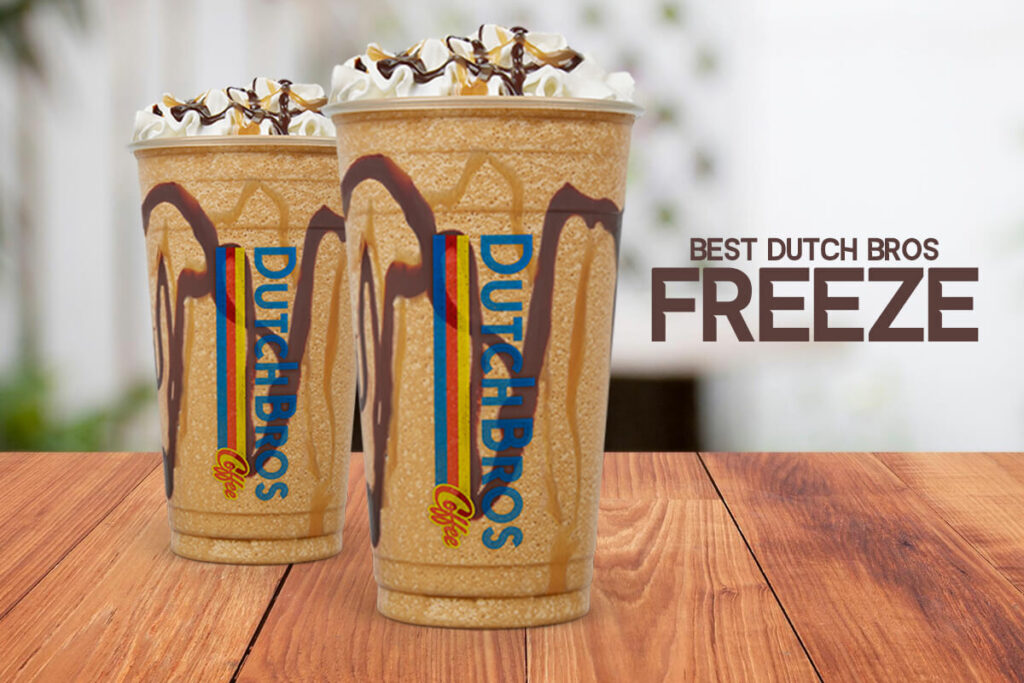 Are you trying to decide what Dutch Bros Freeze to drink next? Stick around as we share a list of the most popular Dutch Bros Freeze flavors below.
Whether you like your coffee hot, iced, or blended, Dutch Bros coffee company has everything for you.
This drive-thru American coffee store serves its customers a plethora of coffee options that you can't find elsewhere. One of their popular products is the Freeze menu.
Let's find out more about this below.
What is a Dutch Bros Freeze Drink?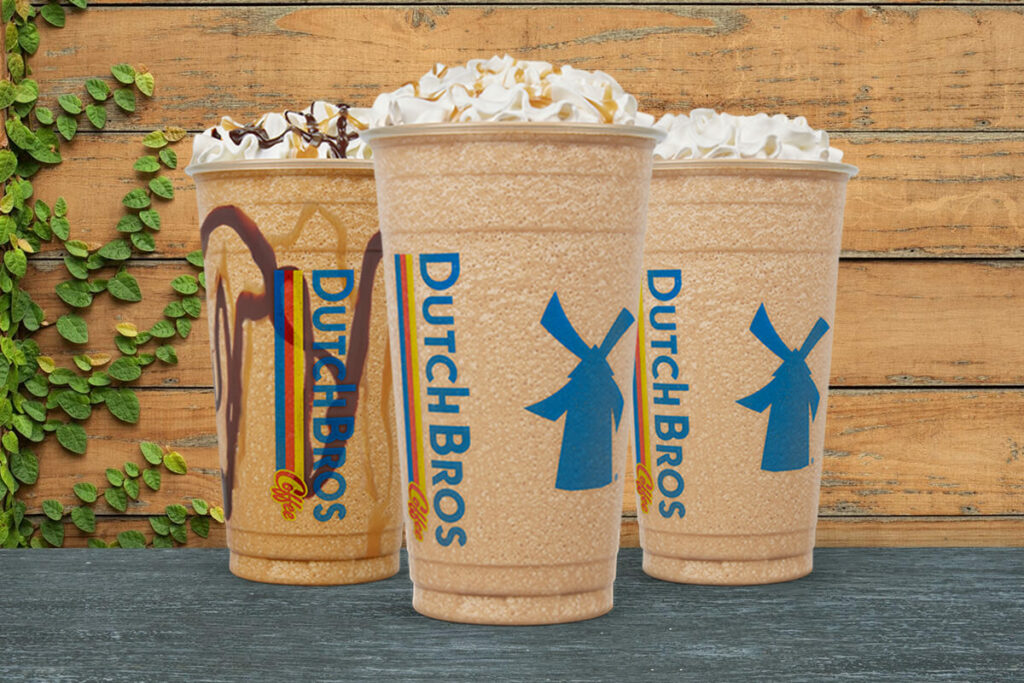 Dutch Bros Coffee operates in the Western United States as a privately owned American coffee franchise. Dane and Travis Boersma, two brothers, started Dutch Bros in Oregon.
They have drive-thru sites in several parts of the U.S., serving coffee, milkshakes, and smoothies.
One of the Dutch Bros' well-loved products is the Freeze, which is both an espresso and an iced blended coffee. This beverage is available in different cup sizes such as small, medium, and large ranging from 16 oz to 32 oz.
Dutch Bros Freeze comes in many different flavors too. Here is a list of all the Dutch Freeze flavors available:
Caramelizer – blended caramel mocha
Golden Eagle – blended vanilla, caramel breve, and caramel drizzle
Cocomo – blended coconut mocha
Picture Perfect – caramel and chocolate drizzle
White Chocolate Mocha – white chocolate mocha
Nutty Irishman – Irish cream and hazelnut
White Zombie – white chocolate, vanilla
White Angel – white chocolate, coconut, and vanilla
Wallaby – chocolate macadamia nut, dark chocolate, caramel
Tuxedo – white chocolate and dark chocolate
Trifecta – caramel, white chocolate, and dark chocolate
Toasted Mellow – vanilla, chocolate macadamia nut
The Bob – banana, coconut, and dark chocolate
Snickerdoodle – cinnamon, chocolate macadamia nut, white chocolate with cinnamon sprinkles
Almond Bar – white chocolate, and almond
Banana Bread – banana, hazelnut
Jelly Donut – salted caramel, raspberry, and almond
Islander – chocolate macadamia nut, coconut, and vanilla
Irie – banana, and coconut
Grasshopper – creme de menthe and dark chocolate
German Chocolate – caramel, coconut, and dark chocolate
Ba-Nay-Nay – banana and dark chocolate
Flap Jack – salted caramel, white chocolate, and vanilla
Dream Weaver – hazelnut and white chocolate
Double Chocolate Mocha – dark chocolate mocha
Cookie – white chocolate, chocolate macadamia nut
Cake Batter – almond roca and white chocolate
Banana Split – vanilla, banana, and dark chocolate
Molten Lava – cinnamon and dark chocolate
With so many Dutch Freeze flavors to choose from it's hard to decide which one to try. That's why we narrowed it down to a list of our favorite Dutch Bros Freeze drinks here.
Best Dutch Bros Freeze Flavors
1. Golden Eagle
If we had to narrow it down to the Best Dutch Bros Freeze then our top pick is the Golden Eagle. There is just something about having coffee with vanilla and caramel. It's a perfect match!
It's hard to stop at just one cup of this decadent beverage made with vanilla, caramel, coffee, and milk.
Freeze Golden Eagle has a caramel drizzle as well. The baristas are sometimes a little heavy-handed with the drizzle, so some customers ask for a gentle drizzle or none at all.
If you ask for little or no drizzle, you can substitute it with oat milk or nonfat milk to reduce calories without sacrificing any of the flavors.
2. Cocomo
Coming in a strong second is the Dutch Bros Cocomo flavor. The coconut and mocha work well together in this coffee drink.
Although coconut and mocha were already popular flavors, combining the two in one drink may be a novel experience for some.
It's hard to imagine a better way to start or end your day than with a delicious beverage that tastes like real coconut and mocha.
3. Caramelizer
Caramel is a well-known sweet flavor, but this caramel parody may be new to many. For those who want their caramel a little less sweet, Caramelizer is an excellent alternative.
This is the first time a caramel-flavored beverage uses a different trademark basis.
4. Picture Perfect
An iced coffee mix with chocolate, caramel drizzles, and fresh whip cream over the Picture Perfect Dutch Freeze makes for a refreshing summertime drink.
Blended coffee beverages, such as caramel, vanilla, and coconut are available, making this the most popular Dutch Freeze flavor.
On the outside of the cup, you can see the drizzled caramel and chocolate; one would say it's a "Picture Perfect" drink.
5. White Zombie
A combination of white chocolate and vanilla breve makes the White Zombie flavor. White chocolate is a popular ingredient in desserts, but putting it in a drink may be a revelation for many.
The flavor of White Zombie, although described as "sweet," is creamy and well-balanced.
With the different tastes, you can customize it so it's even more enjoyable. Having this drink is a great way to start or end your day!
Can You Still Customize Your Dutch Bros Freeze?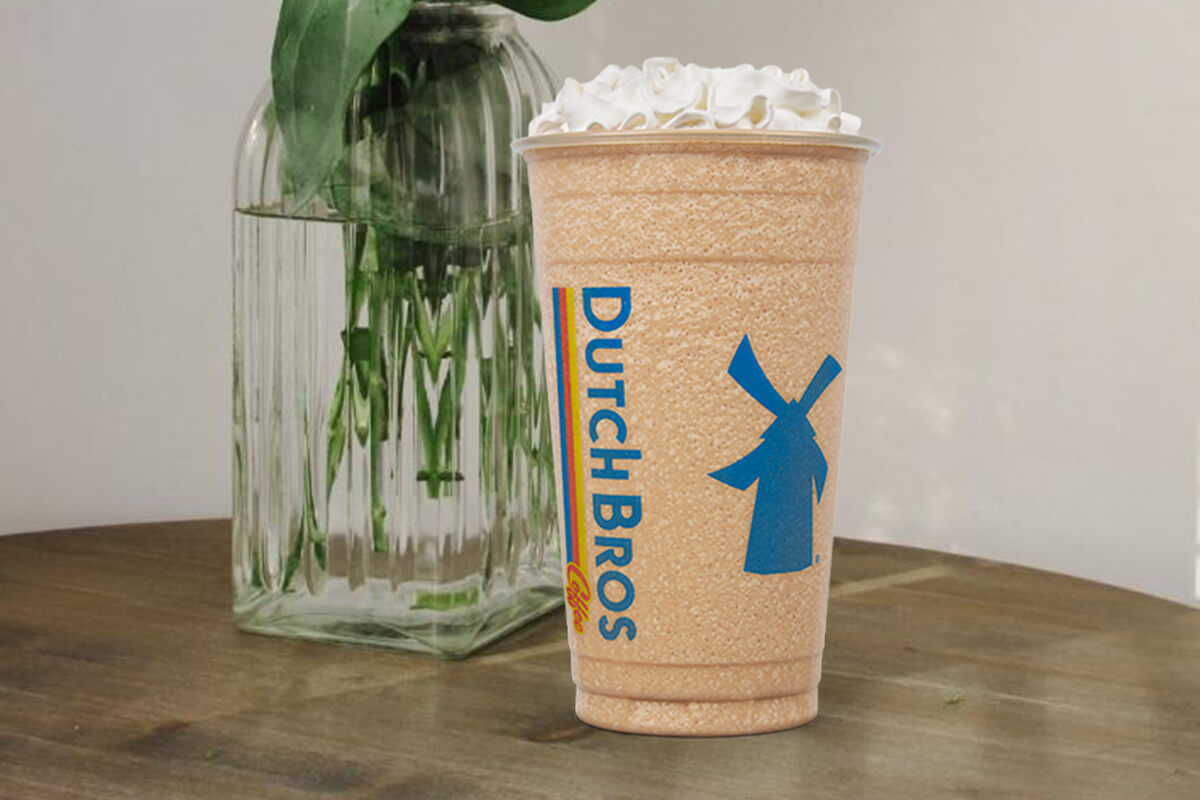 There are several options available for personalizing your Dutch Bros Freeze. The first step is to choose the kind of milk you want.
Then, there are additional variations like adding or removing syrups.
Topping your beverage is a delight because of the wide range of alternatives available, such as soft tops, whips, drizzles, and more.
Sugar-free versions can be requested as well.
Conclusion
Freeze is a very popular blended coffee at Dutch Bros. We hope you learned more about the Dutch Bros Freeze menu and found a flavor you like.
Do you have any other Freeze flavor suggestions? Let us know what you think!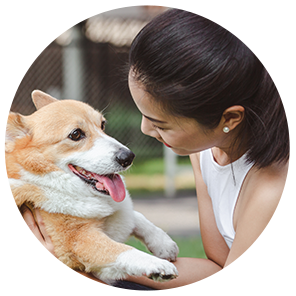 Hi, I'm Linda thanks for stopping by! We're so happy you're here. If you're a foodie and love to cook from home - you're in the right place..
LEARN MORE
Join the mailing list and receive our free newsletter!
Recipe Marker provides you with the best information about home cooking tips, recipes, ingredient substitutes and more. Check out our blog to see the latest articles.