8 Best Huel Flavors Ranked (2023)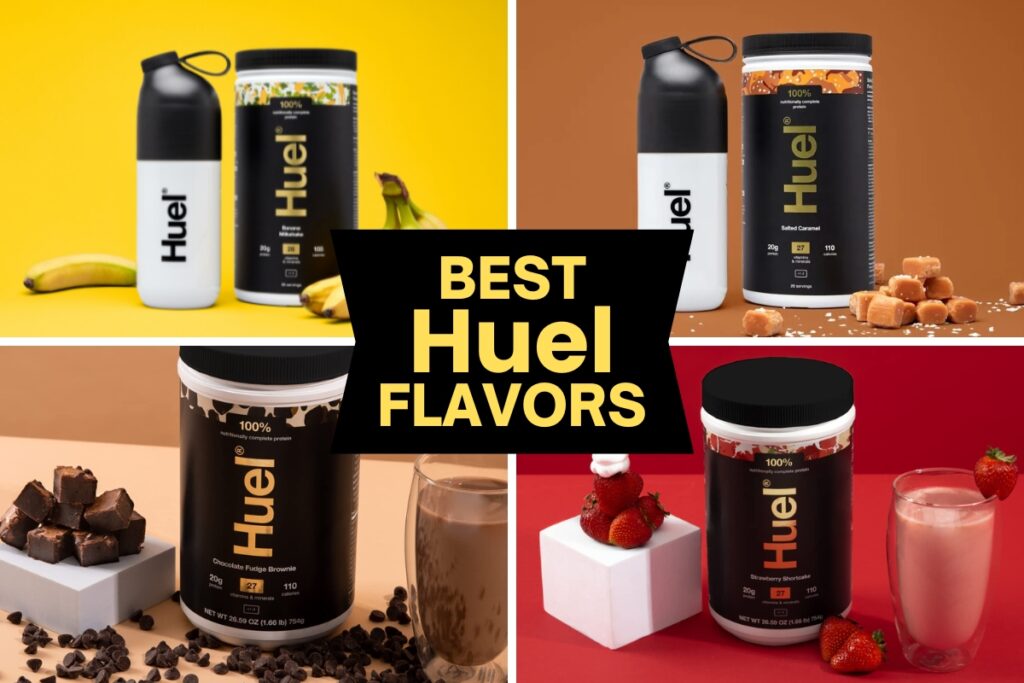 Are you curious about what are the best Huel flavors to try? We share a list of the most popular Huel flavors below.
Complete food is a great choice for individuals on the go, on a diet, or simply wanting to get their dose of essential nutrients.
Huel is one of the best complete food options because of the variety of flavors and versions available. Here are the best choices.
Best Huel Flavors
1. Cinnamon Roll
What put people off from complete food is the flavor or lack thereof. Huel makes sure their powder drinks are palatable and offer a more pleasant experience.
The cinnamon roll is one of the most popular varieties because has the sweetness of its namesake.
What makes it a better option is that it tastes sweet but not so much. If you are a fan of pastry, then you will definitely love this flavor.
Plus, it has that Huel signature that does not come with a nasty aftertaste.
2. Vanilla
Those who love the classic taste of vanilla will appreciate what this flavor has to offer. It has the simple, yet a sophisticated tinge of the vanilla bean without being too overwhelming.
It also has the right level of sweetness, so you can drink it consistently without getting tired of it.
The best part is that its flavor is like a blank canvas. You can add another flavor into the mix such as a fruity one, so you can create a vanilla and banana drink.
Otherwise, you can enjoy the elegant taste of vanilla by itself.
3. Chocolate
Chocolate lovers can rejoice because they now have a healthy, quick, and nutritious option to get a guilt-free option to get your dose of this cocoa product.
This one offers the indulgent taste of chocolate with a balance of bitterness and sweetness.
Many prefer mixing this flavor with others to help elevate the taste. Some of the best choices include vanilla, banana, and coffee.
If you want a chocolatier experience, you can look for low-calorie chocolate to add to the mix.
4. Salted Caramel
One of the most beloved Huel variants is salted caramel because it offers the right blend of saltiness thanks to the salt, and sweetness because of the caramel.
It is one of the most flavorful choices without the weird aftertaste. It is one of the most popular choices, even ranked as a favorite by many.
This one has the boldest taste, which is a great choice if you want to enhance the flavor of other variants such as original unflavored, vanilla, coffee, and even chocolate.
You can never go wrong with salted caramel because of this.
5. Banana
Another flavor that has always been a crowd-favorite is banana. Huel was able to recreate the flavor of a real banana without the annoying unnatural taste that most banana-flavored products are.
It is perfect for everyday drinking because of how mild it tastes.
The best part about this is that you can enhance it using a wide variety of flavors, whether from Huel such as vanilla and chocolate, or other items like milk or other fruits.
This is so versatile and yummy, you can create a blend or drink it by itself.
6. Coffee Caramel
It appears that Huel is nailing the caramel flavor because coffee caramel is another popular choice.
It has a robust coffee flavor and aroma, making it perfect for coffee lovers out there who want to get those via complete food.
As always, the caramel taste is bold and delicious, so it is a good choice for many individuals. However, it can have a slight aftertaste.
Plus, its rich flavor can become pretty tiring if you decide to drink it every single day.
7. Strawberry Shortcake
Those who would love a tasty treat should consider getting the strawberry shortcake flavor. It is one of the creamiest choices from the Huel line.
It also nails the aroma of strawberries. It also has a strawberry taste, but it is not quite natural. This one may not be as versatile as the others because it is difficult to find a flavor that mixes well with this one.
You might want to look for another flavor to alternate it with, so you do not get tired of it easily.
8. Berry
The Huel berry flavor is comparable to strawberry shortcake because it is an attempt to create a creamy and berry-filled flavor.
However, it just does not make the cut. It is a decent attempt at a berry flavor, though.
The upside is that it has a pretty mild taste, so you can blend it with other flavors like vanilla. Regardless, it is one of the best because it is still delicious.
The Bottom Line
Huel is a great choice for complete food because it offers a wide range of flavors that works well by themselves or when mixed with others. With this list, you can get a flavor that best suits your palate.
Print
8 Best Huel Flavors
Check out this list of the best Huel flavors to try!
Author:
Prep Time:

5 minutes

Cook Time:

10 minutes

Total Time:

15 minutes

Yield:

1 serving
Instructions
Pick your favorite flavor
Click on the link to visit Pinterest
Buy items from your local store or online
Enjoy and share on social media!
Nutrition
Serving Size:

1 serving

Calories:

400

Sugar:

4 g

Sodium:

420 mg

Fat:

17 g

Saturated Fat:

3 g

Unsaturated Fat:

11 g

Trans Fat:

2.5 g

Carbohydrates:

24 g

Fiber:

8 g

Protein:

40 g

Cholesterol:

0 mg
Keywords: Best Huel Flavors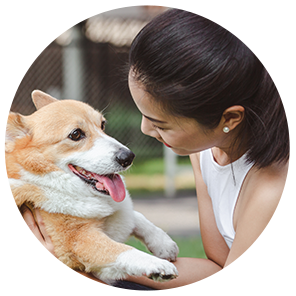 Hi, I'm Linda thanks for stopping by! We're so happy you're here. If you're a foodie and love to cook from home - you're in the right place..
LEARN MORE
Join the mailing list and receive our free newsletter!
Recipe Marker provides you with the best information about home cooking tips, recipes, ingredient substitutes and more. Check out our blog to see the latest articles.