6 Best KOS Protein Powder Flavors in 2023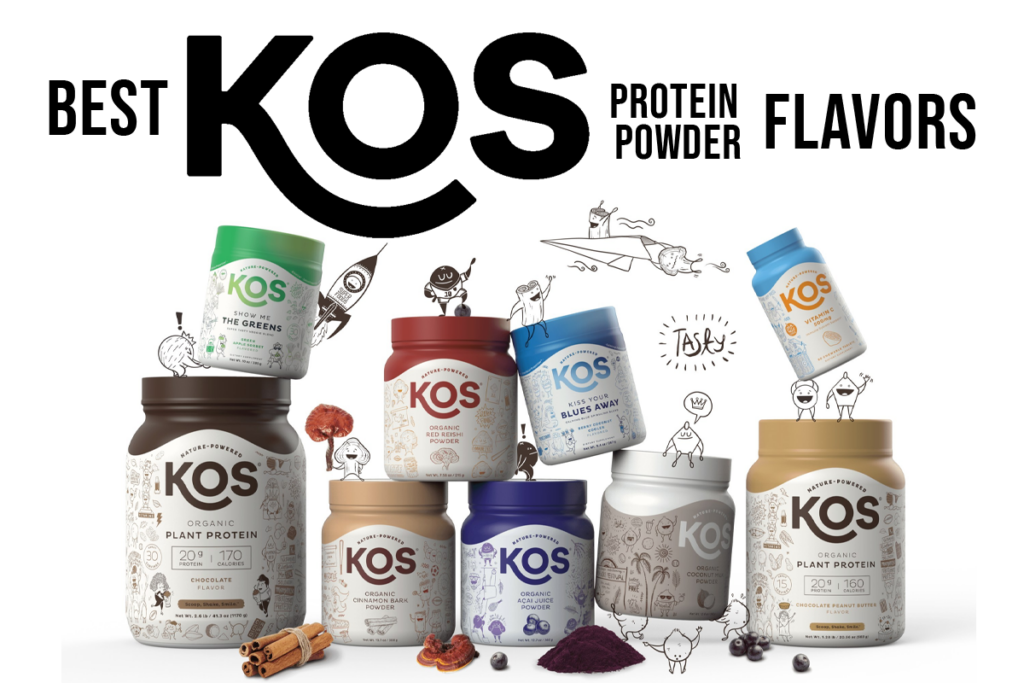 Are you wondering what is the best KOS protein powder flavor to try? We share a list of the most popular KOS protein powder flavors below.
Many people use protein powders not only to help increase their protein intake but also to help build muscle and repair tissues. At times, this can also aid in weight management. One of the great plant-based protein powders is from KOS.
What is KOS?
KOS is a company with a mission to feed the world by promoting a plant-based diet and sustainable food production practices. The name KOS was inspired by the Greek island of the same name, known for its ancient marketplace and affiliation with Alexandria, as well as being the birthplace of Hippocrates, the "Father of Medicine".
KOS believes in the simplicity and purity of the Hippocratic approach to health and strives to promote the idea of "doing no harm" through dietary regimens that benefit patients.
The company's goal is unapologetically lofty: to feed the world.
KOS offers a boutique family of plant-based energy products made entirely out of transparent ingredients that are transparently sourced.
The company's suite of superfoods is designed to give your body the high-octane punch it needs without the fuel contaminants found in today's dysfunctional food system.
KOS wants to infuse you and your community with vibrant, sustainable, organic health and well-being.
Best KOS Protein Powder Flavors Ranked
Chocolate Chip Mint
If chocolate chip mint ice cream is your thing, you can get pretty close by making a protein shake with this KOS protein powder flavor. It imparts a cooling sensation that peeks through its creamy mouthfeel.
The chocolate flavor binds it all together and makes this a refreshing shake to drink, especially in the hot summer months.
If you don't want to drink it, you also have the option to turn this into a mousse cup dessert. Finish this with a sprig of mint to add more freshness.
Chocolate Peanut Butter
Lovers of peanut butter cups will surely enjoy KOS' take on the chocolate peanut butter protein powder. This blends into a rich and creamy mixture that will leave you wanting more.
This has a prominent nutty taste thanks to the peanut butter, giving you access to extra protein when you need it. The chocolate flavor, on the other hand, gives more depth to the plant protein. Just think about drinking Reese's peanut butter cups. Yum.
If you want to go the extra mile, you may want to throw a banana into the mix. At just 160 calories per serving, this will make for an indulgent yet guilt-free treat, especially when you turn this into an ice cream of sorts.
Chocolate
For those who are chocolate purists, the KOS chocolate protein powder might be the best option. Dark, rich, and with just the right amount of sweetness, this is just like your favorite diner milkshake made more accessible and convenient at your fingertips.
Made with organic cacao, the chocolate taste is quite prominent thanks to the protein powder's infusion with Himalayan salt. You know what they say, a little salt just brings out the chocolate flavor and sweetness in the drink.
You could say that this mix is a match made in heaven and gives you a feeling of decadence unlike any other protein powder out there.
Chocolate is perhaps one of the more versatile KOS protein powder flavors you can work with. From adding it to baked goods as well as turning into a dessert cup or even adding it to a chia yogurt creation, the possibilities are endless.
Salted Caramel Coffee
The salted caramel coffee flavor from KOS is one for the books. It has a deep and intense caramel flavor that imparts buttery and toffee notes.
Despite being caramel-forward, this KOS protein powder isn't as sweet as you would imagine. The coffee flavor is reminiscent of cappuccino, only that this version is infused with organic coconut milk instead of dairy, ideal for those who are lactose-intolerant.
Start your day with this elevated cup of joe since this already comes with 50 milligrams of caffeine from green coffee bean extracts and you're good to go. The salted caramel flavor is the perfect pair to zhuzh up your morning coffee.
Blueberry Muffin
There's nothing like waking up to freshly baked blueberry muffins in the morning. If you don't exactly have the time, drinking the KOS protein powder in the blueberry muffin flavor might just be a good alternative.
Fruity and sweet, this is great to have as a shake during the summer months to perk you right up.
You can even put this in your oatmeal breakfast to amp up your protein intake. Of course, you can also make this into actual blueberry muffins.
Vanilla
Yet another one of the more versatile KOS protein powder flavors is no other than vanilla. This flavor is anything but plain, making this one of the best-kept secrets of the brand.
This vanilla protein powder has a sweet and creamy flavor that stands up well on its own, even when mixed with just water.
The vanilla extract greets your nose and wakes up your senses. Its creaminess gives it a richer and more luxurious taste.
If anything, this complements a variety of items and flavor profiles – whether you want to add this to coffee, baked goods, pancakes, or even your oatmeal.
You can even make this into an ice cream dessert and add some fruits to top it with.
The Bottom Line
KOS protein powders are a great way to boost your protein intake and help you build muscle. With these fun flavors from KOS, you no longer have to suffer from drinking the chalky powders you've had in the past.
These best KOS protein powder flavors are sure to bring more joy to your daily life and make breakfasts and workouts more exciting than ever.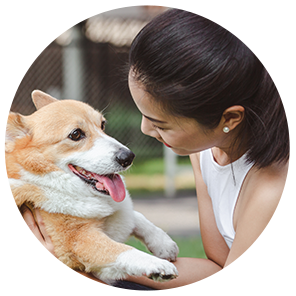 Hi, I'm Linda thanks for stopping by! We're so happy you're here. If you're a foodie and love to cook from home - you're in the right place..
LEARN MORE
Join the mailing list and receive our free newsletter!
Recipe Marker provides you with the best information about home cooking tips, recipes, ingredient substitutes and more. Check out our blog to see the latest articles.