What is Old World Pepperoni? (Updated 2023)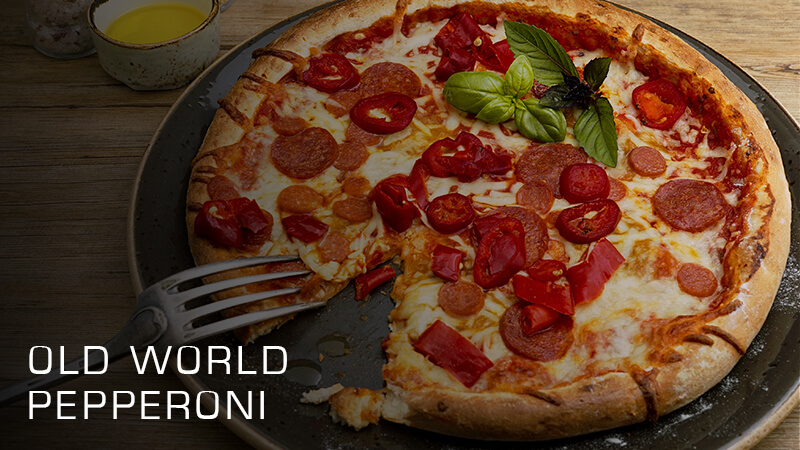 Let's admit it: It's almost impossible to find someone who doesn't love pizza. Dubbed one of the world's favorite appetizers, this flattened bread dough spread with a savory mixture always appears on the table, no matter the occasion – from small house parties, weekend marathon nights, family reunions, and many more.
With so many options it's hard to decide which pizza to go for. From the classic Hawaiian to the trendy Margherita, which should you choose?
To help, we recommend no less than old-world pepperoni for your next pizza!
What is Old World Pepperoni?
Also known as sausage pepperoni, old world pepperoni refers to a specific variety of salami made from cured beef and pork, seasoned with chili and paprika.
Although originating in the U.S., it is considered a descendant of Italian salami.
In terms of appearance, it comes in a dark red, almost mahogany color, and its edges curl up when cooked. Similar to most Italian sausages, old-world pepperoni uses a natural casing that is mostly made of sheep gut.
Due to this natural casing, it is typically harder to slice than regular pepperonis. Therefore, you usually find it in varying thicknesses and sizes.
To date, it is one of the two main types of pepperoni sausages in today's market along with its rival, American Style Pepperoni.
Brief History of Pepperoni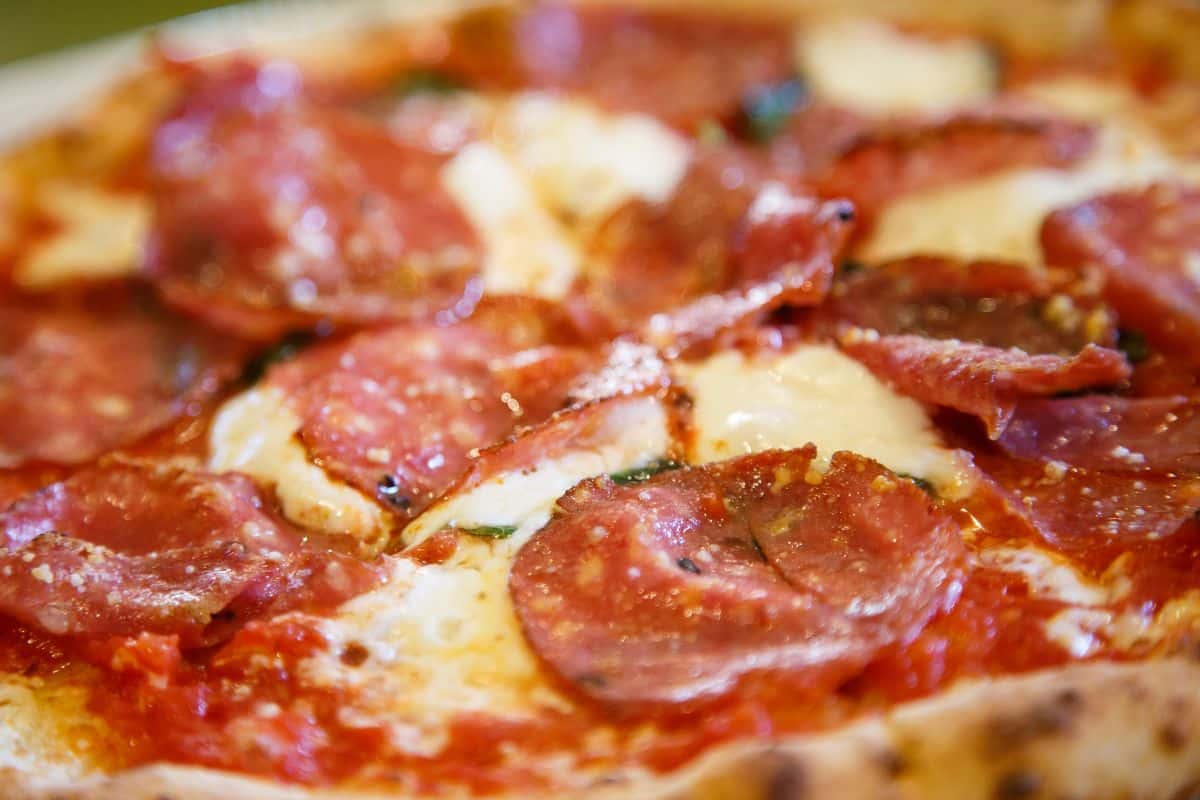 Interestingly, while pepperoni is purely American, its name is believed to have originated from the Italian word peperone, which means bell pepper.
According to some articles, Italian migrants may have brought the word to America and somehow loosely associated the salami with red peppers.
In fact, the first use of "pepperoni" has been traced back to 19th century Manhattan. Soon, in the early 20th century, as more Italians began migrating to America, a blend of Italian and American flavors arose.
At that time, pepperoni as a topping for pizza officially began in Italian delis.
However, in an effort to make the food more appealing to their traditional tastes, Italians made some subtle changes to the meat by using finer ground meat and artificial casings.
Old World Pepperoni vs American Style Pepperoni
As mentioned earlier, pepperoni sausages are now available in two major types: the regular or American Style, and the traditional or Old World style.
Although the two share a lot of similarities, American Style Pepperoni comes in an artificial casing, making it easier to slice and distribute in the same thickness.
While Old World Pepperoni is known for its bright to dark red color, American Style has slightly orange nuances.
In addition to those differences, Old World Pepperoni is also generally spicier than American Style and is also smaller in size when put on pizza.
Why Does Old World Pepperoni Curl?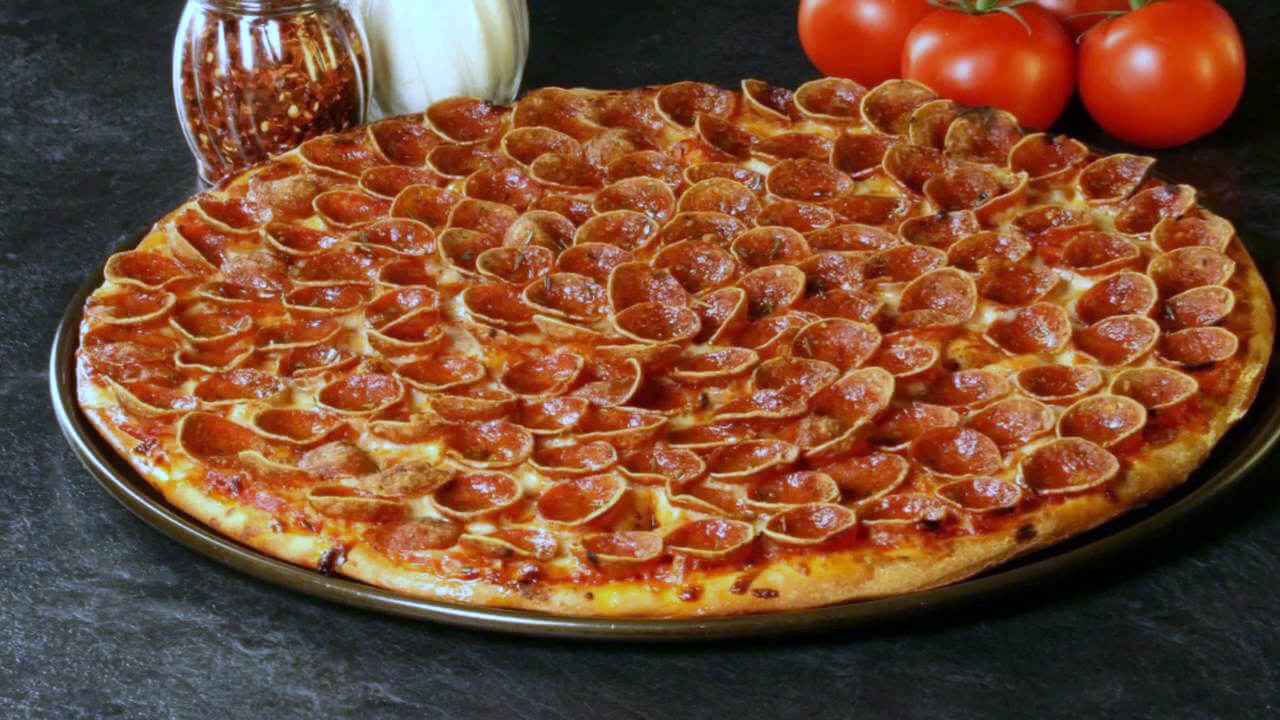 Perhaps one of the main features that makes Old World Pepperoni unique is the way its edges curl up when cooked.
Generally, when the edges curl up, a small lip is made. When this happens, the lip cooks faster than the base. As a result, it usually ends up with a crunchy, bacon-like flavor.
Two attributes lead to this curling, the pepperoni's thickness, and its natural casing.
As discussed earlier, Old World Pepperoni slices are generally thicker. Because of this, the bottom of the slice heats at a different rate than the top. When this happens, the top shrinks faster, thus pulling the edges upward.
Its natural casing may also contribute to curled slices. Sheep gut casing tends to shrink when exposed to high heat.
How to Make Old World Pepperoni Pizza?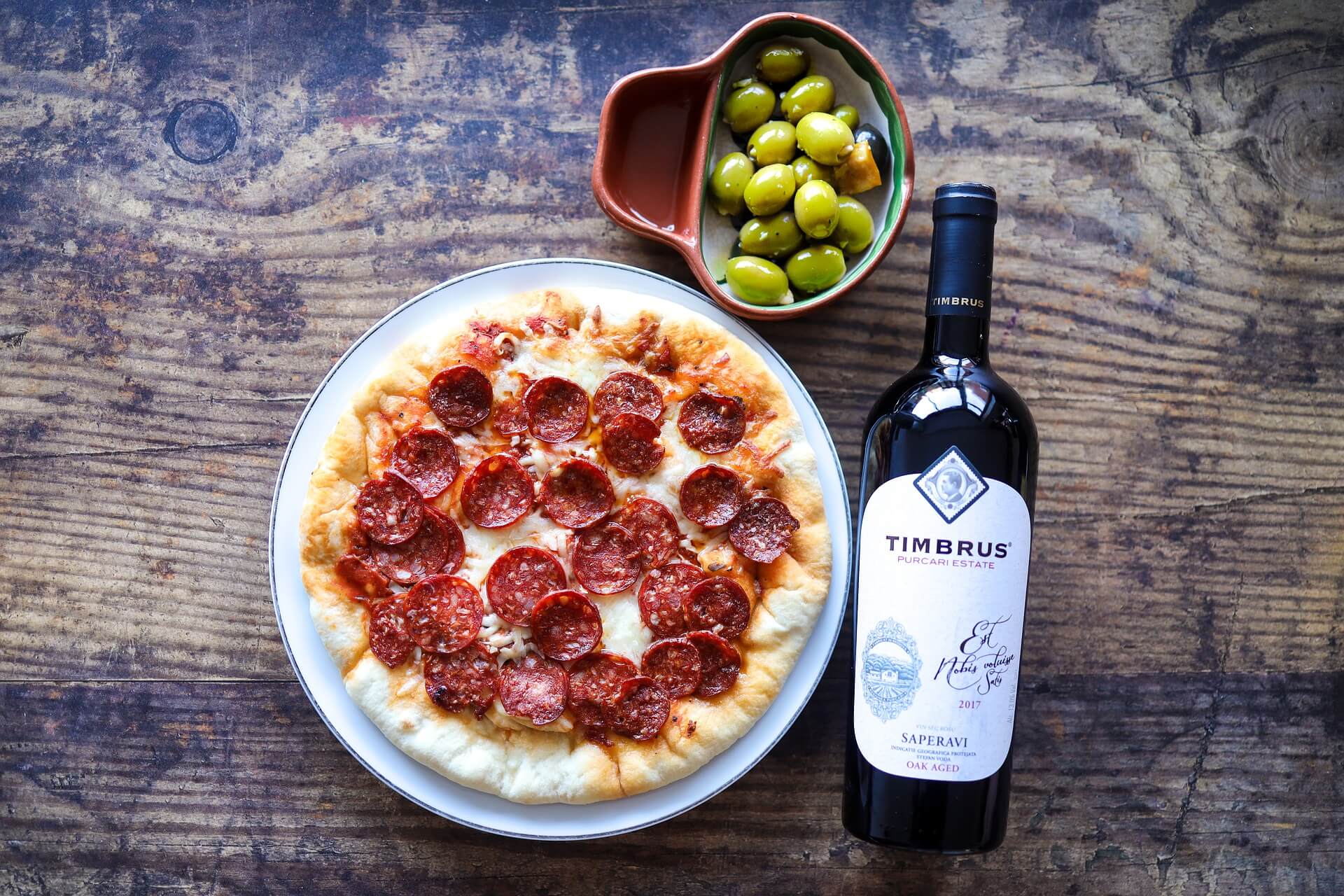 With its rich, bacon-like flavor and vibrant spiciness, you are sure to fall in love with each bite of an Old World Pepperoni pizza.
If you're a pepperoni pizza enthusiast, you'll surely want to know how to create your own!
To help you with that, here is a great recipe for Old World Pepperoni Pizza you can make at home.
Ingredients
1 ½ cups warm water
2 teaspoons dried yeast
4 cups all-purpose flour
1/4 cup olive oil
1/4 cup grated Parmesan cheese
1/2 cup pasta sauce
1/2 teaspoon sugar
1/2 teaspoon salt
1/2 cup red (or green) pepper
1/2 cup pepperoni
Procedure
Put yeast in a bowl and add water.
Leave the mixture for 4 to 5 minutes.
Add sugar, oil, salt, and flour.
Massage until a dough is formed.
Cover the bowl with a damp cloth. Leave it in a cool place for half an hour.
Knead the dough again.
Preheat your oven to 350° F or 177° C.
Grease the pan.
Roll the dough into a flat, pizza shape using a rolling pin.
Spread pizza sauce over the base
Add the grated Parmesan cheese and toppings.
Add the pepperoni slices.
Place it in the oven
Wait until it becomes golden brown.
Conclusion
Whether you want to throw a big feast with your favorite pals or simply want to de-stress from the hustle and bustle of work and school, turning to a finely made pepperoni pizza is sure to give you quick solace from any stress and frustration.
With its meaty crispiness and vibrant spiciness, every bite is sure to drive you straight into a state of comfort.
Try out this recipe and show pepperoni some love by preparing your own Old World Pepperoni pizza today!
Print
5 Best Pepperoni Recipes
Check out these great Pepperoni Recipes that have been shared on Pinterest.
Instructions
Click on each link above to view the pin and recipe.

Obtain all the necessary ingredients to make the recipe.
Follow the steps to create your dish.
Enjoy your delicious meal =)
Keywords: Best Pepperoni Recipes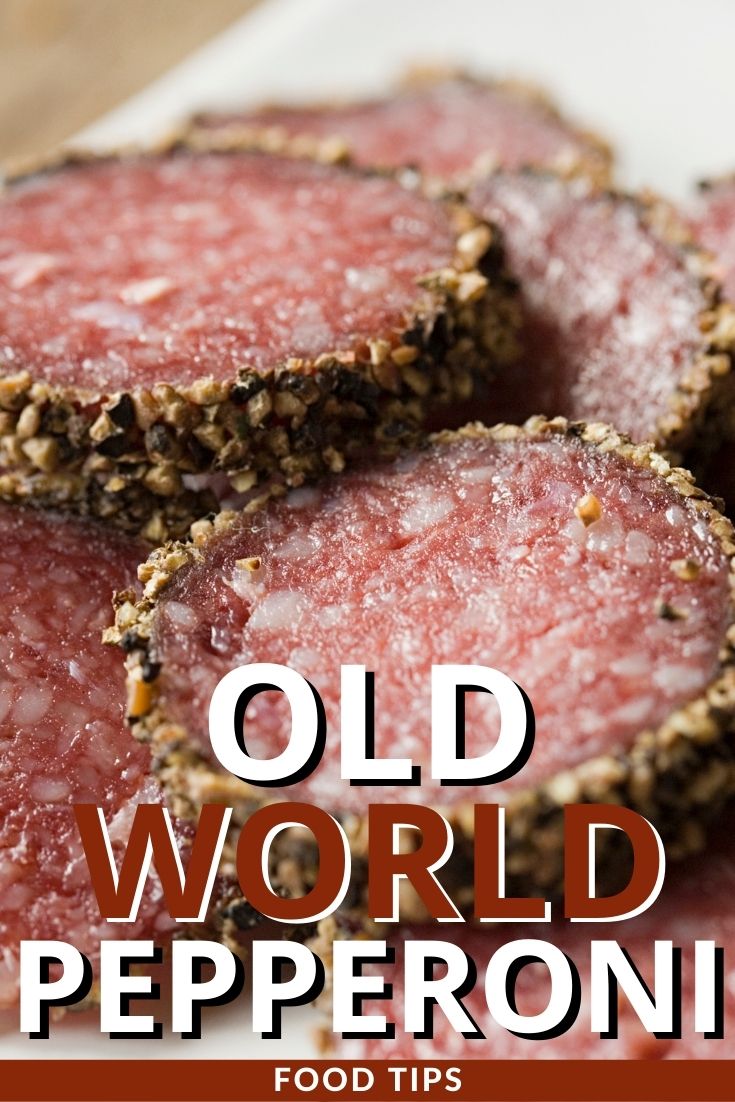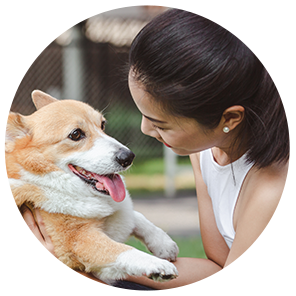 Hi, I'm Linda thanks for stopping by! We're so happy you're here. If you're a foodie and love to cook from home - you're in the right place..
LEARN MORE
Join the mailing list and receive our free newsletter!
Recipe Marker provides you with the best information about home cooking tips, recipes, ingredient substitutes and more. Check out our blog to see the latest articles.