7 Best Olipop Soda Flavors (Ranked in 2023)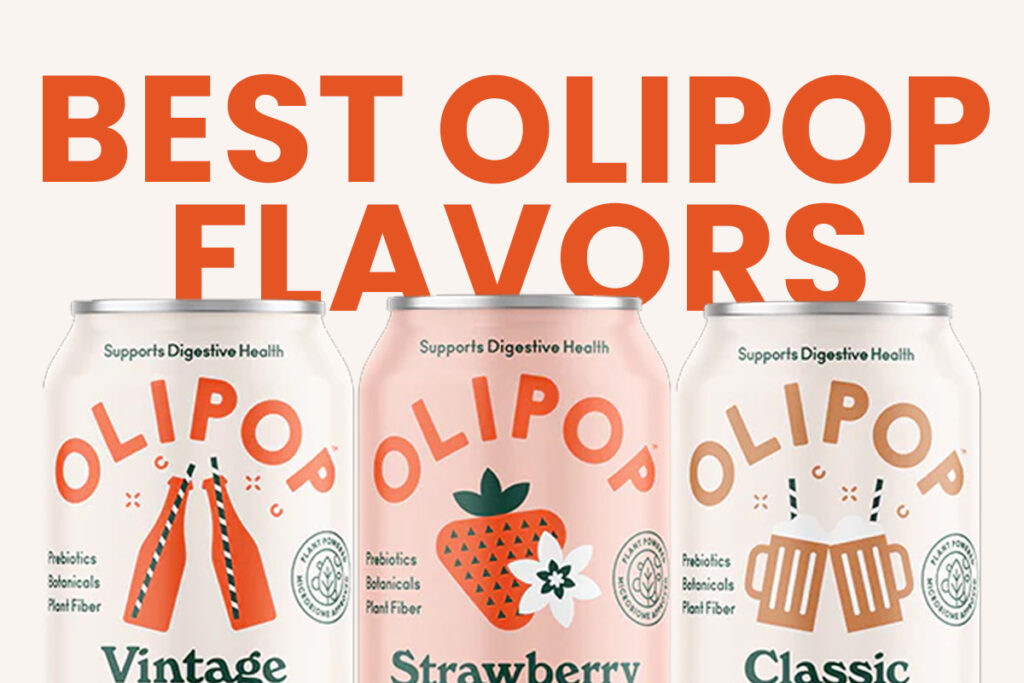 Are you trying to decide what Olipop drink to try next? Stick around as we share a list of the most popular Olipop flavors below.
Soda consumption has increased rapidly in recent years. Among the most popular beverages, today is the Olipop. There's a huge selection of tastes, from cola to fruity soda.
But what exactly is an Olipop, and what are some of the greatest flavors that they offer? Let's find out the best Olipop flavors ranked here.
Best Olipop Flavors Ranked
1. Orange Cream
If you're looking for a flavor that will transport you back to your childhood, Orange Cream's zesty orange and vanilla cream swirls may do the trick.
The combination of tangerine and mandarin in this delectable tonic puts a modern spin on a classic flavor combination.
Olipop Orange Cream costs $36 a case of 12.
2. Classic Root Beer
When compared to other sodas, root beer has a more diverse flavor. Classic Root Beer combines the smoothness of vanilla with the peppery kick of burdock root, making it a fan favorite among soda purists.
There is nothing artificial about the flavor; rather, it comes from natural ingredients that are rich in flavor yet has only 35 calories and 2 grams of sugar.
3. Strawberry Vanilla
The Olipop Strawberry Vanilla could be the perfect soda for you if you like cream sodas.
Some people believe it has a marshmallow flavor, while others appreciate the tangy lemon and somewhat salty strawberry flavor.
Even though this taste is almost as rich as the classic, it only has 35 calories and 3 grams of sugar.
4. Ginger lemon
Olipop's Ginger Lemon flavor is a fan favorite since it tastes like a cross between ginger beer and lemonade. It has a bit of an unusual flavor with a spicy, sour kick.
This soda is flavored with natural mulling spice and cinnamon to give you a taste of the islands, yet it's still mild, sweet, and easy on the digestive system.
Indulge in it on a hot day by pouring it over ice, and give it a touch of the tropics by adding a cinnamon stick and a cool straw.
5. Vintage Cola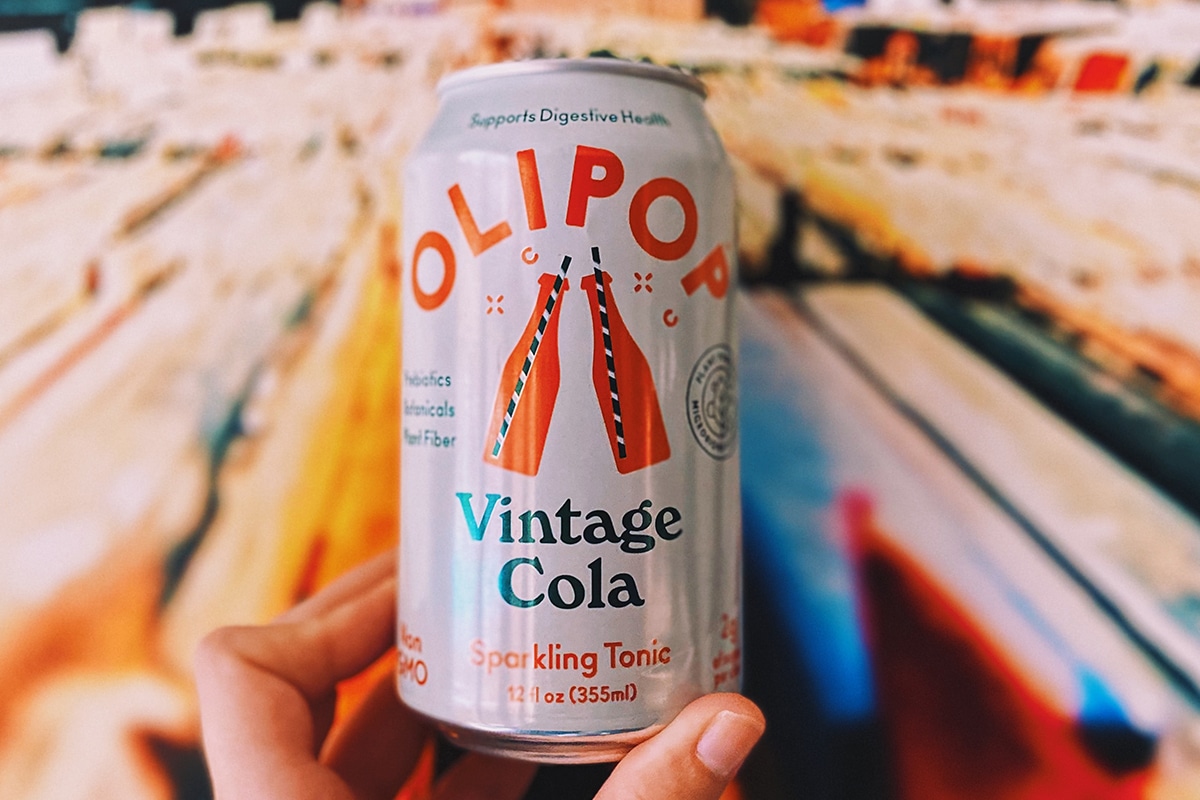 Coca-Cola has a fantastic flavor that can't be described in words. Coke, first created in the United States in the late 1800s, is now a global phenomenon.
For this reason, Olipop ensured that their Vintage Cola retained the authentic flavor of the original cola from decades past.
Instead of the overly sweet, heavy syrup flavor typical of modern Coke, you'll receive the richness of vanilla and caramel, supported by a hint of stimulating cinnamon and a gratifying sweetness.
With only 35 calories and 2 grams of sugar per can, this is a healthy option.
6. Classic Grape
Grape soda has traditionally been considered the most sugary of sodas. The rich, delicious flavor of Concord grape juice gives Olipop Classic Grape an authentic recreation of that flavor.
The lime in Olipop is a unique touch that enhances the candy-like flavor, making it a more refreshing, lighter, and delectable treat for only 45 calories.
7. Cherry Vanilla
A blend of morello and rainier cherries with the tangy sweetness of vanilla bean, Cherry Vanilla captures the spirit of granny's secret recipe.
Olipop is a balanced treat, so the addition of lime juice and sea salt brings out the best in the candy.
What Is Olipop?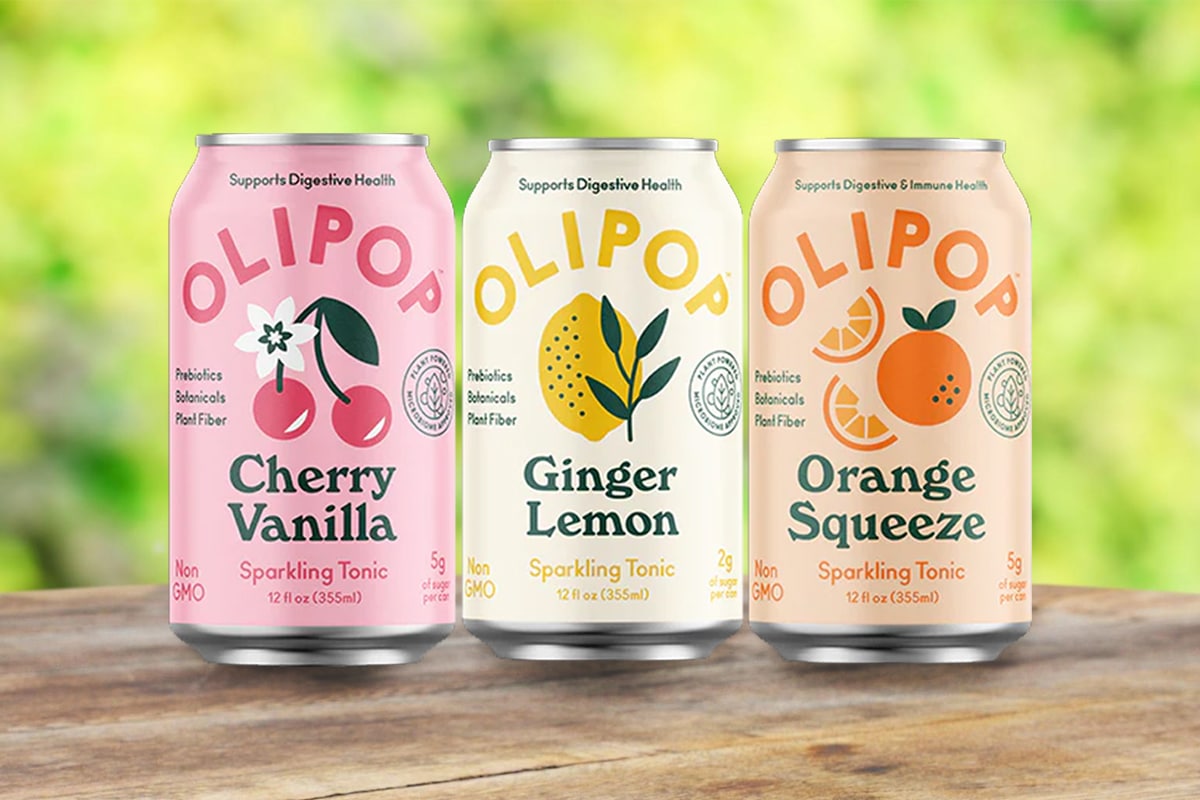 As a prebiotic wellness tonic, Olipop is made to promote healthy intestinal flora. The brand reduces the amount of sugar and calories while increasing the amount of fiber and adding some therapeutic botanicals to aid with soda cravings, blood sugar regulation, and gastrointestinal health.
Ben and David launched Olipop because they wanted to make a "soda" that was healthier and more delicious than existing options.
The company's soda, which takes a healthier approach, has become a media darling. The product's nostalgic packaging and satisfying flavor have earned the brand over 110k followers on Instagram.
Olipop can be thought of as an alternative to soda. In fact, it's considered a health tonic rather than a beverage.
The brand, which debuted in 2017, is the result of years of study by company founder Ben Goodwin and is intended to provide an alternative to carbonated soft drinks for people who experience cravings for such beverages.
That's not all, though. Olipop's blend of prebiotics, dietary fiber, and botanicals aids in nutrition absorption, sustains beneficial gut flora and lowers inflammation.
Olipop Healthy Soda Review
Olipop provides a useful dosage of digestive aid or can just act as a pleasant and refreshing treat because it is packed with beneficial prebiotics, fiber, and most importantly, taste.
Being essentially a bottle of prebiotics and a canned beverage in one, it wouldn't be extremely inexpensive, but it's still within reach of affordability.
Furthermore, subscribers receive a discount of 15%, and early adopters appear to have found the program useful.
In addition, the digestive benefits of Olipop center on nourishing the good bacteria already present in the gut.
Prebiotics are necessary for this, and in many cases, prebiotics and fiber are interchangeable.
Fiber not only supports proper probiotic growth but also aids in bowel cleansing and regular bowel movements.
Conclusion
Olipop is a new type of soda that has grown in popularity. We hope you enjoyed learning about this new drink company.
There are many types of flavors to choose from. We hope you enjoyed learning about the best Olipop flavors to try next.
Print
7 Best Olipop Soda Flavors
Check out this list of the best Olipop Soda flavors to try!
Author:
Prep Time:

1 minute

Cook Time:

1 minute

Total Time:

2 minutes

Yield:

1 Serving

Category:

Drink

Method:

Refrigerated

Cuisine:

Drinks
Instructions
Pick your favorite flavor
Click on the link to visit Pinterest
Buy items from your local store or online
Enjoy and share on social media!
Nutrition
Serving Size:

1 Serving

Calories:

45

Sugar:

5 grams

Sodium:

2,300 grams

Fat:

0 grams

Saturated Fat:

0 grams

Unsaturated Fat:

0 grams

Trans Fat:

0 grams

Carbohydrates:

16 grams

Fiber:

9 grams

Protein:

0 grams

Cholesterol:

0 mg
Keywords: Best Olipop Soda Flavors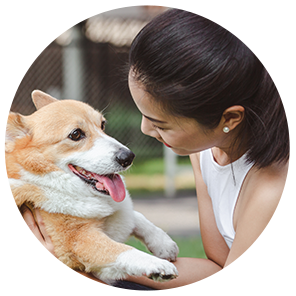 Hi, I'm Linda thanks for stopping by! We're so happy you're here. If you're a foodie and love to cook from home - you're in the right place..
LEARN MORE
Join the mailing list and receive our free newsletter!
Recipe Marker provides you with the best information about home cooking tips, recipes, ingredient substitutes and more. Check out our blog to see the latest articles.