What Is Kitchen Bouquet: Uses and Substitutes (updated 2023)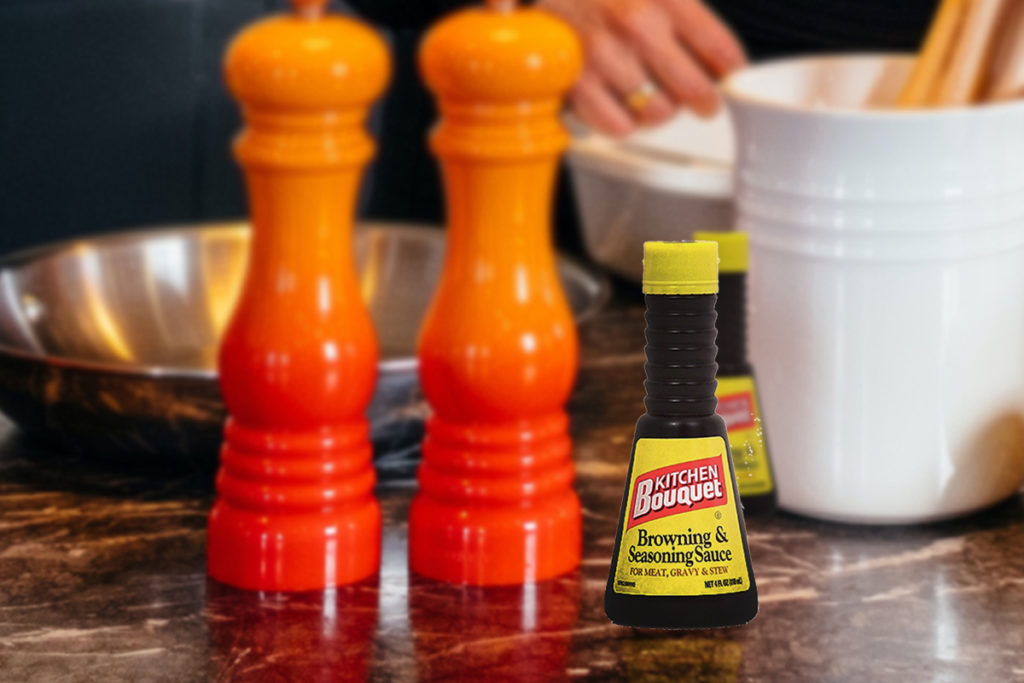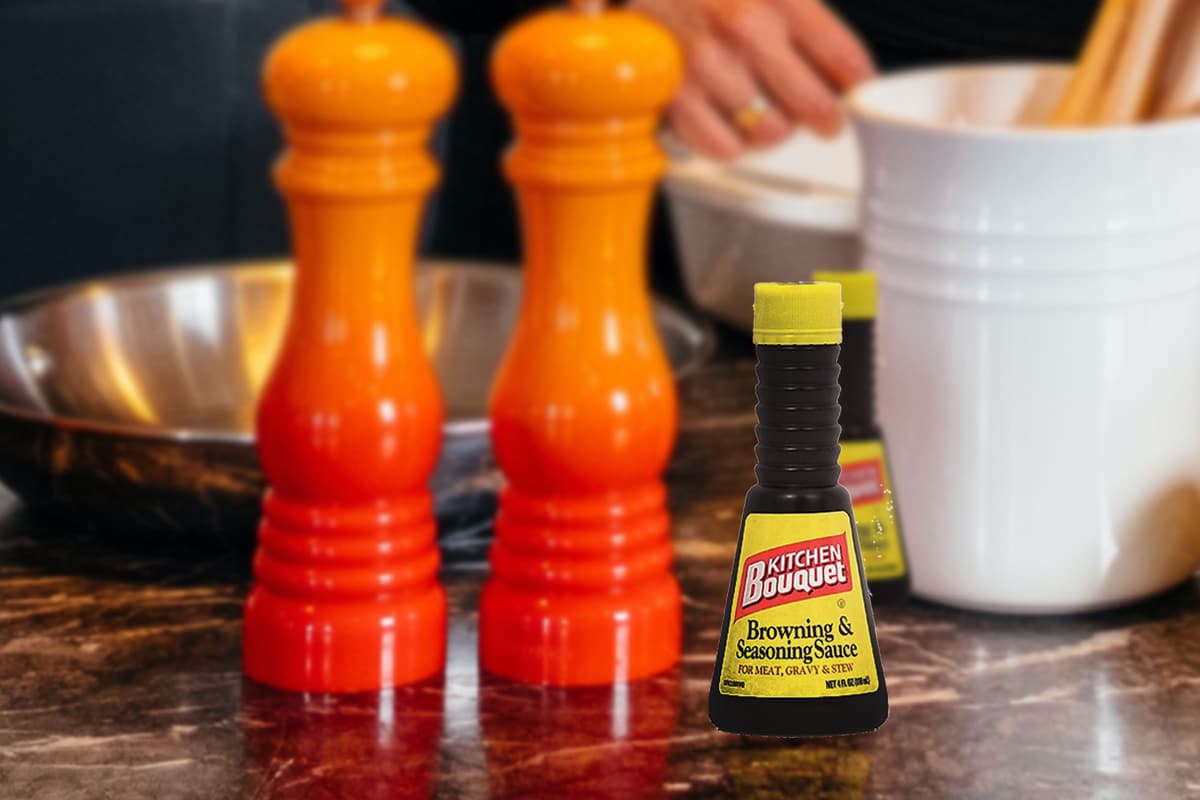 What is kitchen bouquet? Cooking with kitchen bouquet helps elevate the flavor of a dish and make the sauce brown.
The use of this common kitchen ingredient goes beyond preparing main dishes and soups. In fact, you can use it for baking, marinating, and brining.
For decades, people have used kitchen bouquet for a lot of reasons, mainly for flavoring and as a thickening agent. It was passed on through many generations to darken the appearance of the soups and make meat more flavorful and appetizing.
Using this ingredient isn't complicated and you only need to use tiny quantities to achieve the right flavoring and sauce thickness.
Here we have gathered everything you need to know about kitchen bouquet, its uses, and popular substitutes.
What Is Kitchen Bouquet?
Kitchen bouquet is a bottled condiment used during cooking rather than as a table condiment. People usually call it a browning agent, which is best for soups and stews.
Nobody knows its precise origin but some experts say it has been used since 1873 and passed down in family recipe books for much longer.
The earliest written document of this ingredient was in 1903 in The Boston Cooking-School Magazine edition. In the Paris Exposition in 1889, kitchen bouquet appeared as a product of the USA.
By the late 19th century, production for this condiment increased, and the Palisade Manufacturing Company exported it to other parts of the globe.
Today, a lot of manufacturers make kitchen bouquet. Subtle alterations give unique twists to the standard condiment. In the United States, a subsidiary of The Clorox Company handles kitchen bouquet manufacturing.
The product's brown and yellow bottle makes it easily recognizable. The list of ingredients includes a small amount of sodium benzoate, onion, carrots, celery, turnips, parsley, salt, and other spices.
Uses of Kitchen Bouquet
Kitchen bouquet's incredible versatility has contributed to its popularity.
You can use it for an assortment of purposes like a substitute for bitters in alcoholic beverages, for appearance effects, as a complementary ingredient for marinades, and as a thickening agent.
Microwavable meals also look enticing thanks to this ingredient. Adding kitchen bouquet to gravy instead of soy sauce makes a delicious topping.
Kitchen bouquet also helps create perfectly roasted meat. The meat retains the flavor resulting in a more desirable taste in grilled meat and fish.
Substitutes for Kitchen Bouquet
If you can't get your hands on kitchen bouquet, or if you run out, you can use alternatives. Try these substitutes to get the desired taste and texture for your dish.
1. Worcestershire Sauce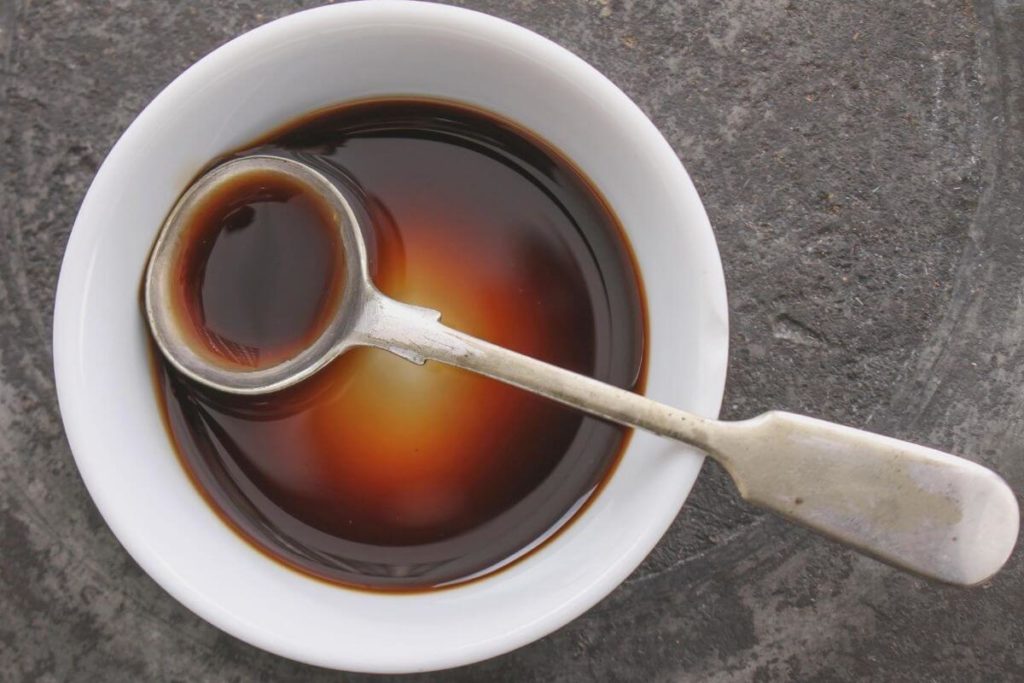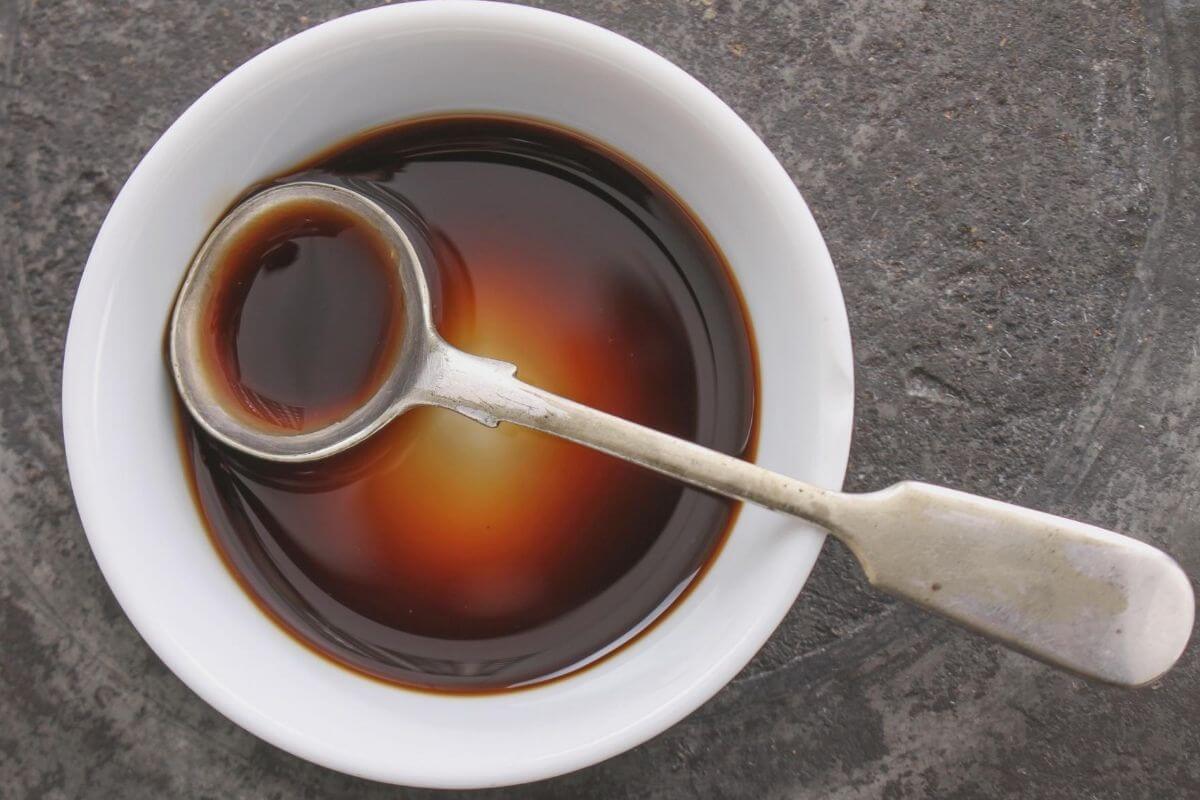 Worcestershire sauce is also a flexible condiment used to add flavor and color to dishes.
The only difference is, it doesn't act as a thickener, so you still need to add baking soda, corn starch, or flour to thicken the sauce.
Since this sauce is made from a base of vinegar, the taste has a distinct tang. However, it also tastes savory and has sweet notes, balancing the flavor of meat, stews, and grilled dishes.
Worcestershire sauce is also great for marinades because of its intense umami flavor.
2. Gravy Master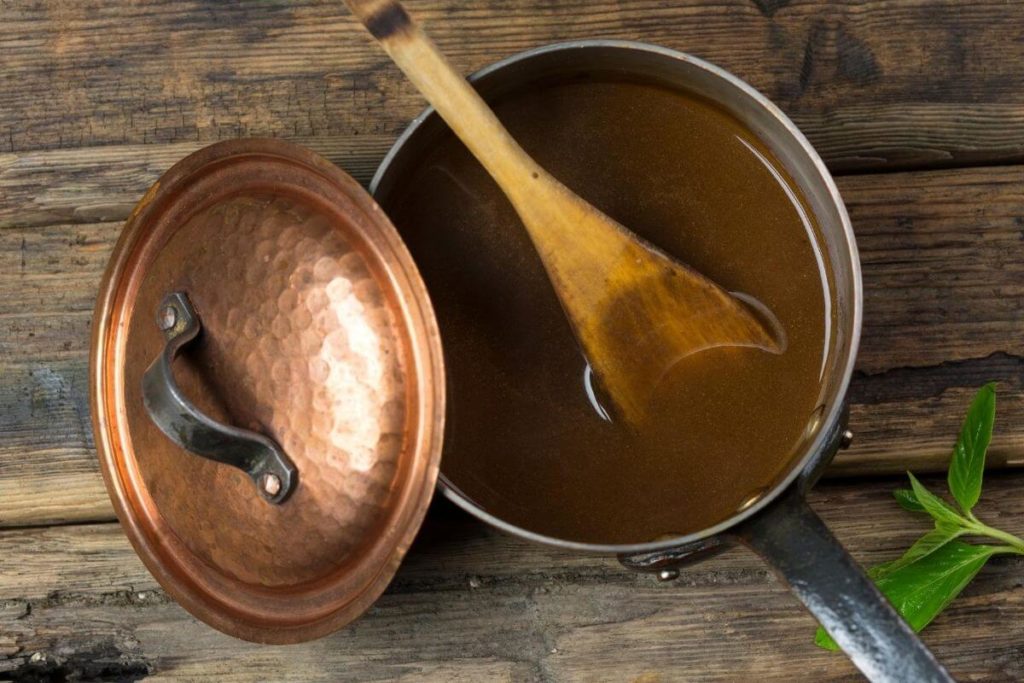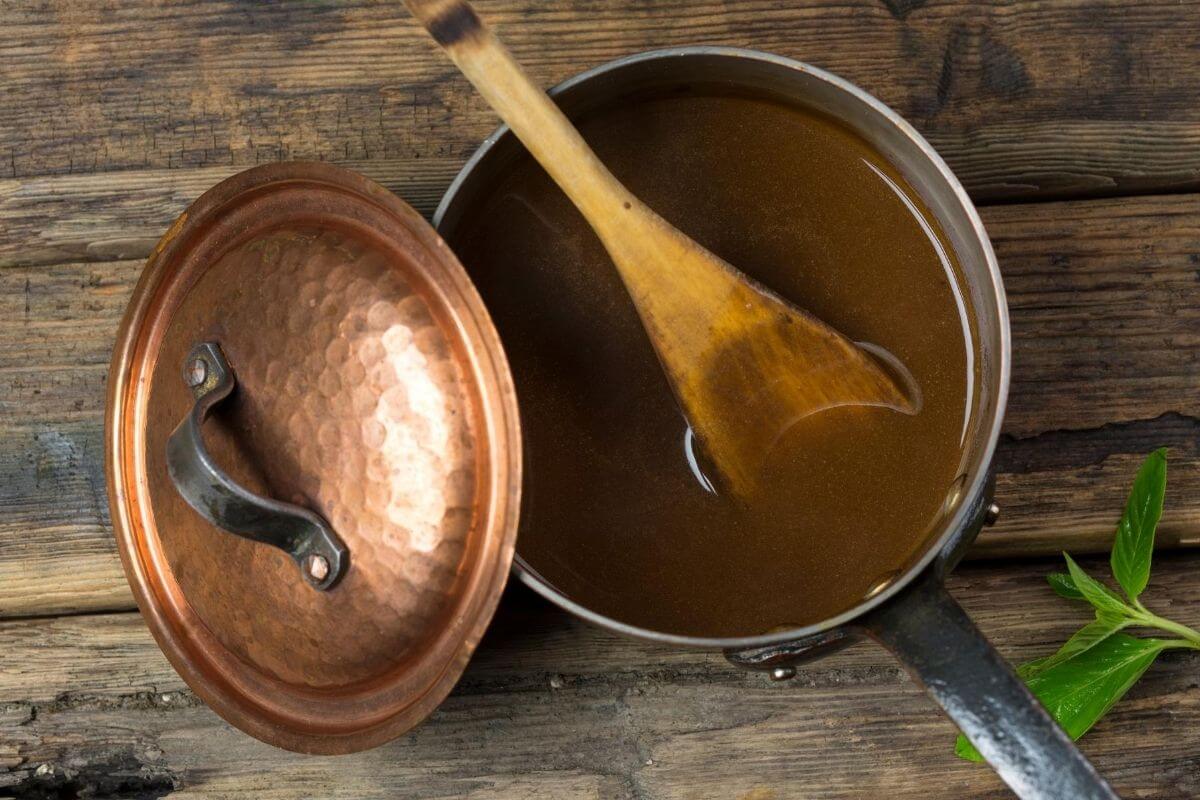 When looking for a close replacement, give Gravy Master a try. This product is able to brown and thicken sauces, in addition to adding more flavor.
The difference between the two is Gravy Master has a more pronounced taste. Most people use Gravy Master for grilling steaks, chops, hamburgers, poultry, and roasts.
It can be brushed on meat for glazes and is ideal for marinades. It also helps seal in natural juices and flavors, providing a golden glaze to meat.
3. Parisian Essence
Parisian Essence is almost as good as Gravy Master as it browns, flavors, and thickens sauces and meat dishes.
It's also perfect for vegan dishes, browning gravies, soups, and puddings. Basically, this ingredient is a very dark caramel syrup that has a strong, burnt type of flavor.
Most people shy away from using Parisian Essence for the burnt sensation, but this truly replicates kitchen bouquet.
If you want a less intense burnt flavor, simply add water into the mixture and you're all set.
For grilling meat, you can combine Parisian Essence with Worcestershire sauce for more flavorful notes.
Takeaway
Kitchen bouquet is a useful condiment because it provides added flavor, thickens the sauce or broth, and substitutes the bitterness in mixed alcoholic beverages.
Use these common alternatives to replicate its taste, flavor, and burnt notes. To get the desired taste, you can mix other ingredients including Worcestershire sauce and Parisian Essence.
Enhance by adding salt, pepper, and vinegar into the mixture. Happy cooking!
Print
3 Best Kitchen Bouquet Substitutes
Check out these great substitutes for Kitchen Bouquet that have been shared on Pinterest.
Instructions
Click on each link above to view the pin.
Learn more about the ingredient.
Purchase the ingredient.
Add substitute to your recipe =)
Keywords: Best Kitchen Bouquet Substitutes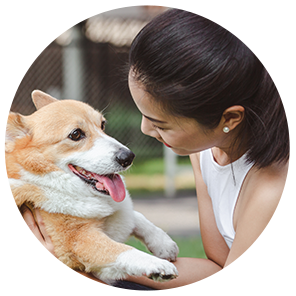 Hi, I'm Linda thanks for stopping by! We're so happy you're here. If you're a foodie and love to cook from home - you're in the right place..
LEARN MORE
Join the mailing list and receive our free newsletter!
Recipe Marker provides you with the best information about home cooking tips, recipes, ingredient substitutes and more. Check out our blog to see the latest articles.