Foods That Start With G (updated 2023)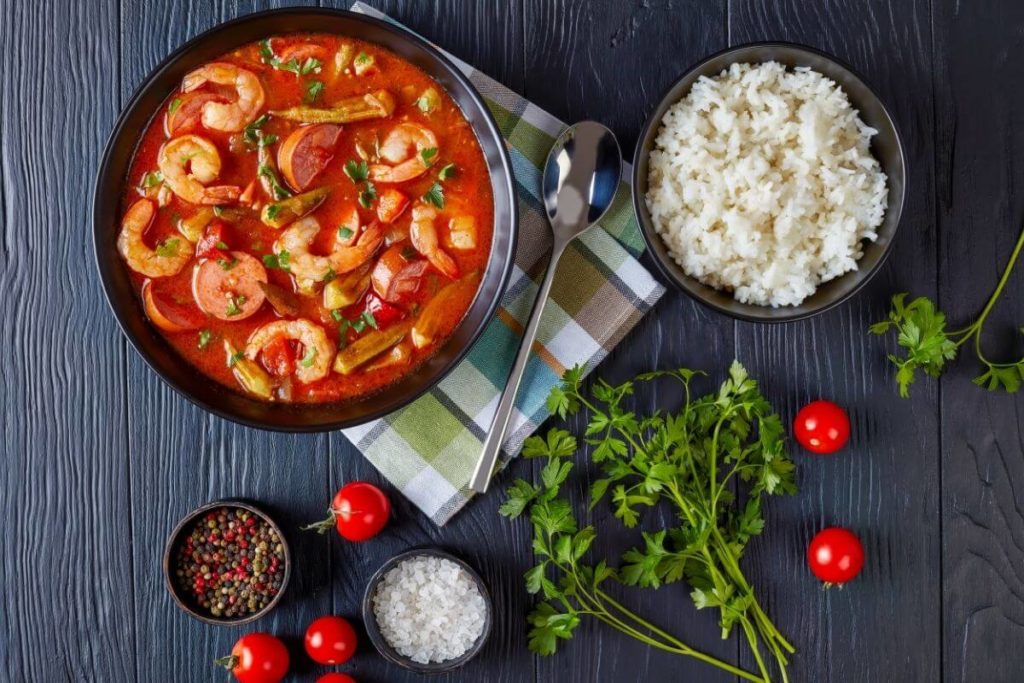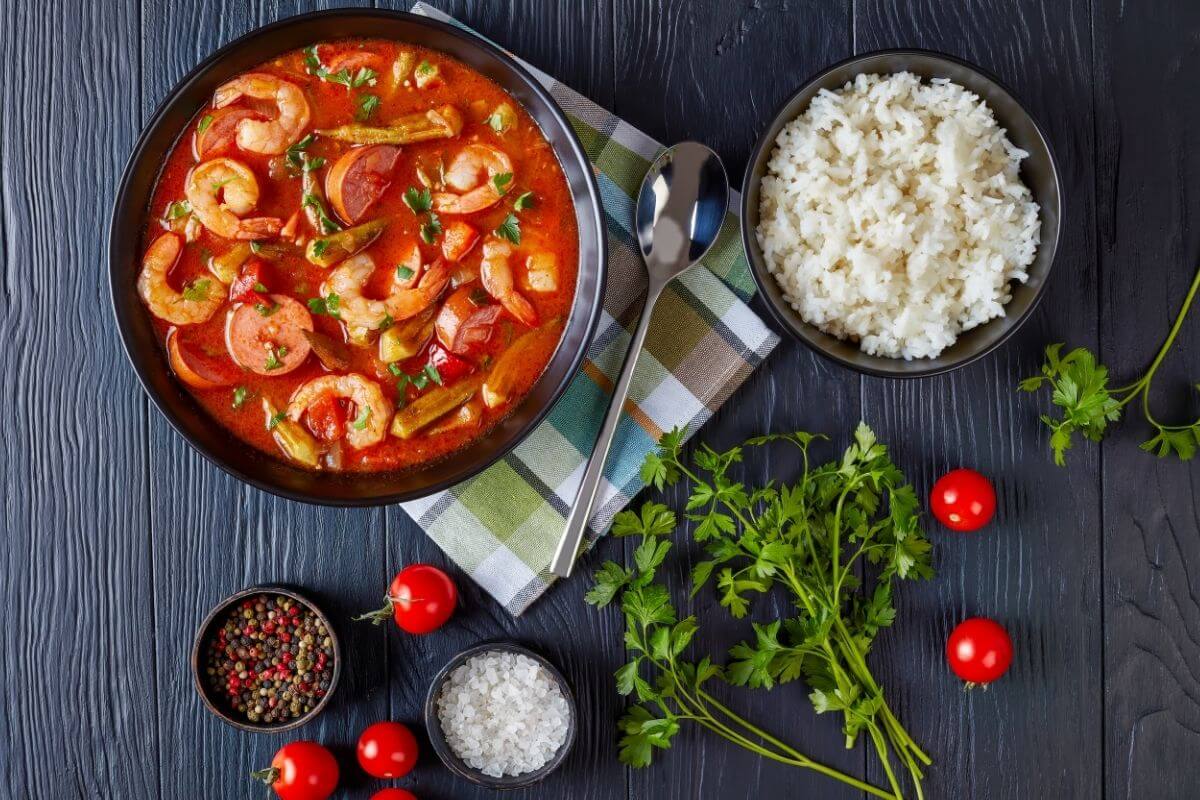 The world we live in today has thousands, if not millions, of foods to nourish our bodies.
Different nations indulge in distinct dishes linked to their unique culture, tradition, religion, and cultivated crops.
With a variety of food options, don't miss the foods that start with G.
Food items that start with G vary, from fruits, types of cheese, meat, vegetable, drinks, or dessert.
There's a lot to take note of; you won't run out of things to think of.
In this article, we'll reveal some different foods that start with the letter G.
List of Foods That Start With the Letter G
1. Grapefruit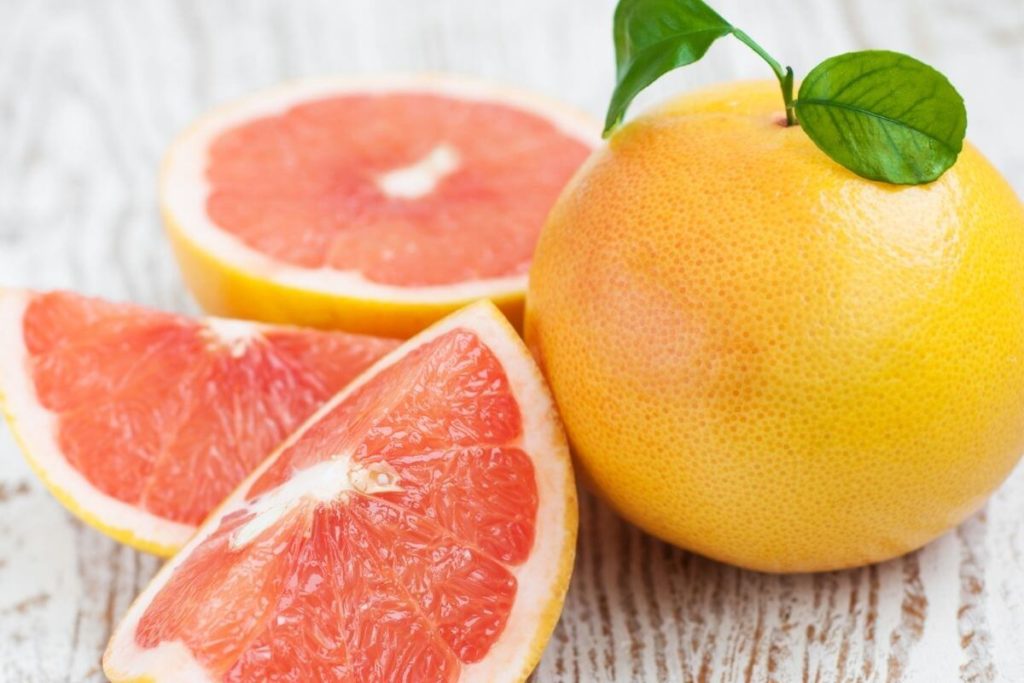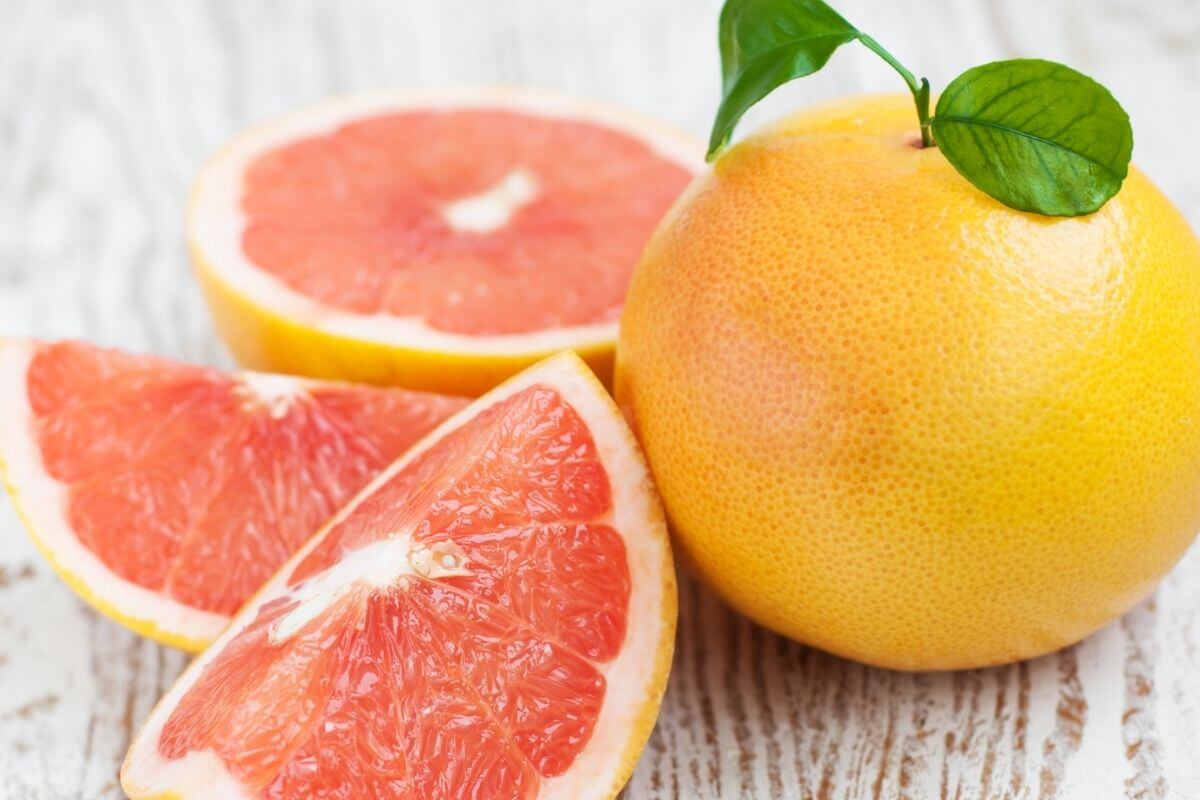 Fruits like grapefruit are rather common, and grapefruit easily becomes anyone's favorite for its citrusy taste.
This semi-sweet, semi-sour fruit has many health benefits including its fiber content, antioxidants, and other nutrients. One grapefruit contains vitamins C, and A, carbohydrates, protein, folate, magnesium, and potassium.
According to reports, grapefruit came from Barbados and was an accidental cross between the sweet orange and pomelo.
Because it's packed with a number of nutrients, it's considered immune-boosting food.
However, grapefruit can also interfere with some medications.
Drinking its juice or eating it while taking certain medications can lead to higher levels in the blood, causing adverse side effects.
2. Greek Yogurt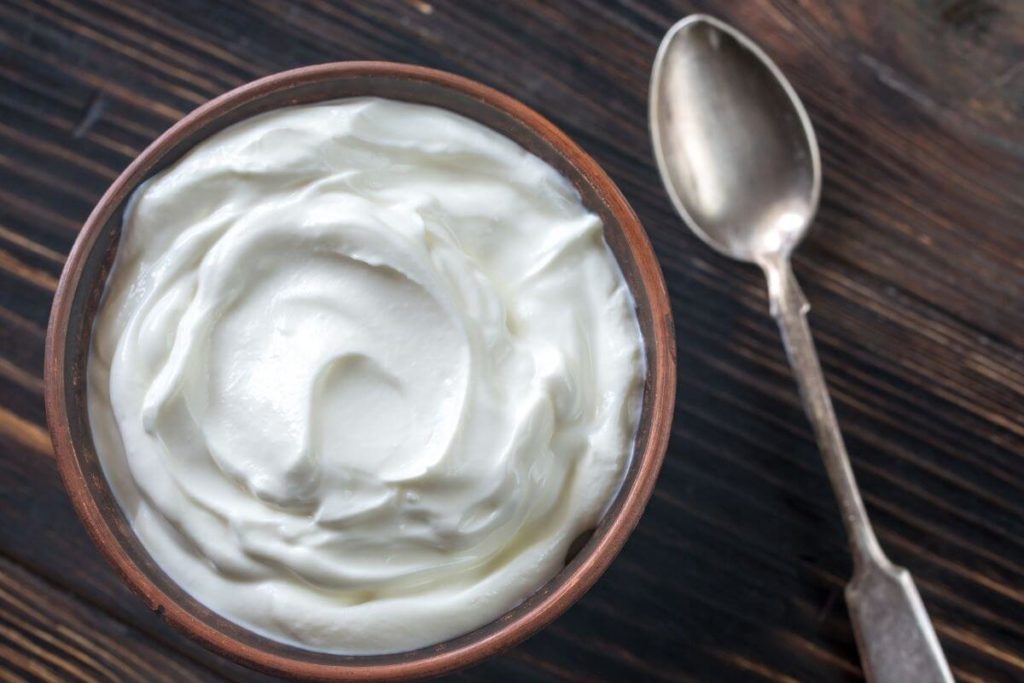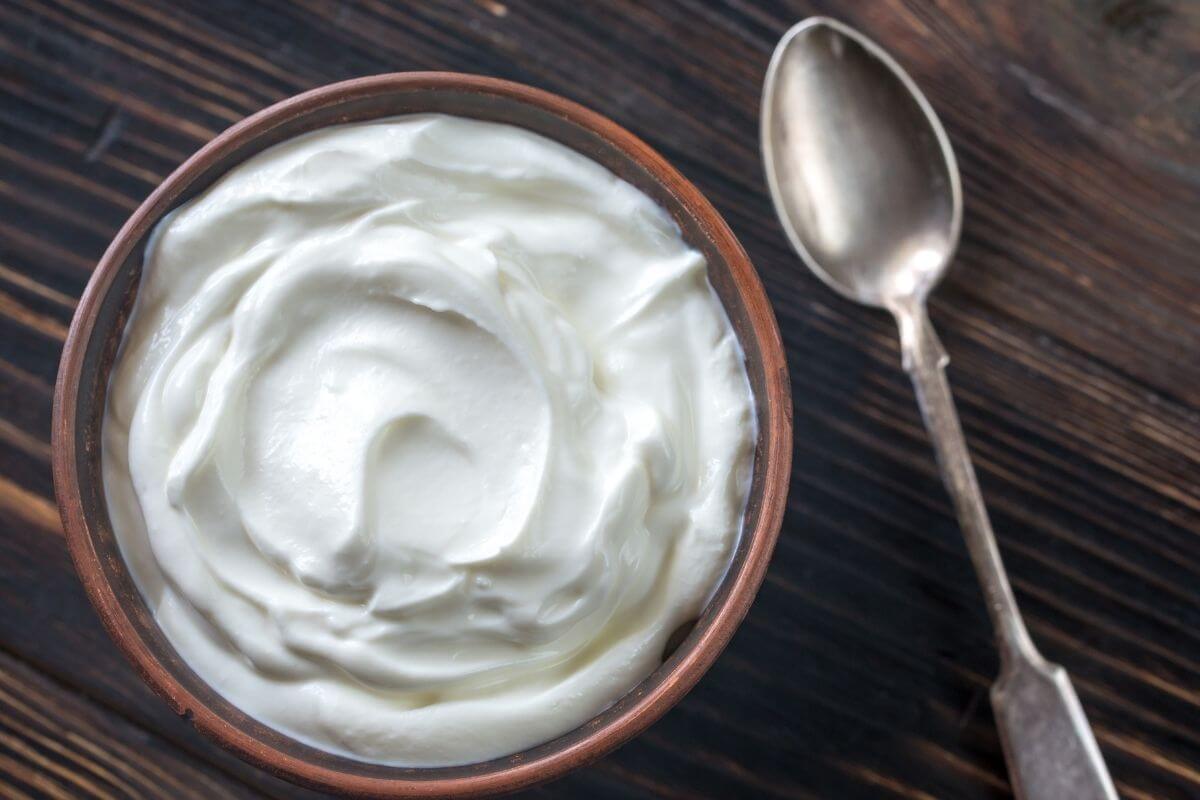 Another food that starts with G is Greek yogurt. Similar to ordinary yogurt, this variety has been strained to remove excess whey.
This process helps make the texture and consistency of the yogurt thicker, but the sour taste remains.
Many people prefer this type of yogurt because of the higher protein content and half the sugar of the regular type.
It's diet-friendly with around 100 calories per serving.
Greek yogurt is also an excellent source of nutrients, from probiotics, calcium, iodine, and protein, to potassium.
3. Gumbo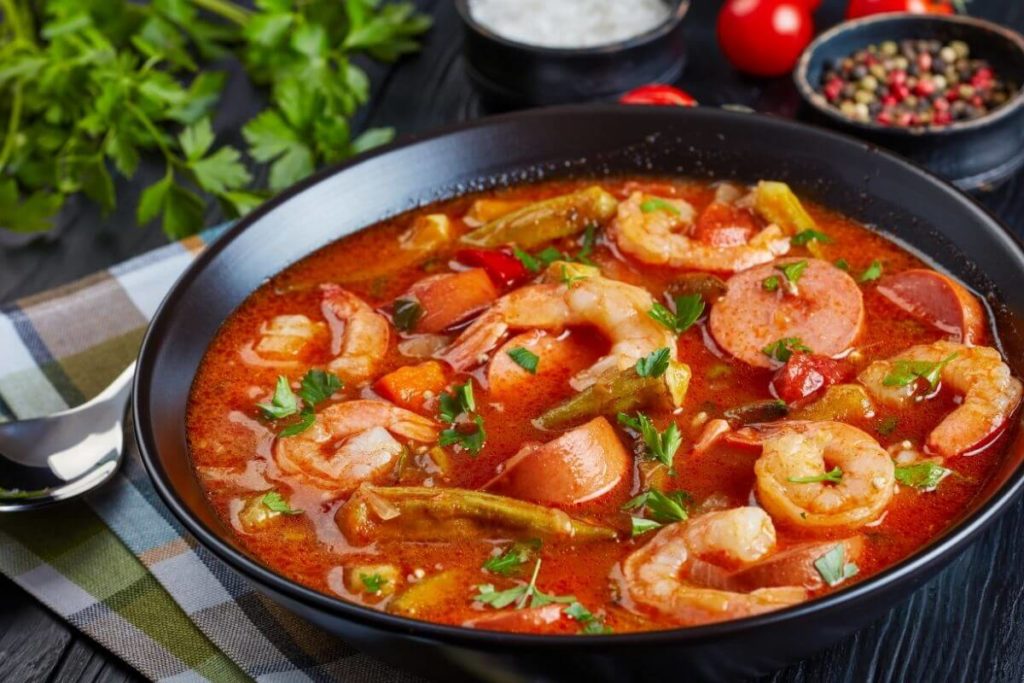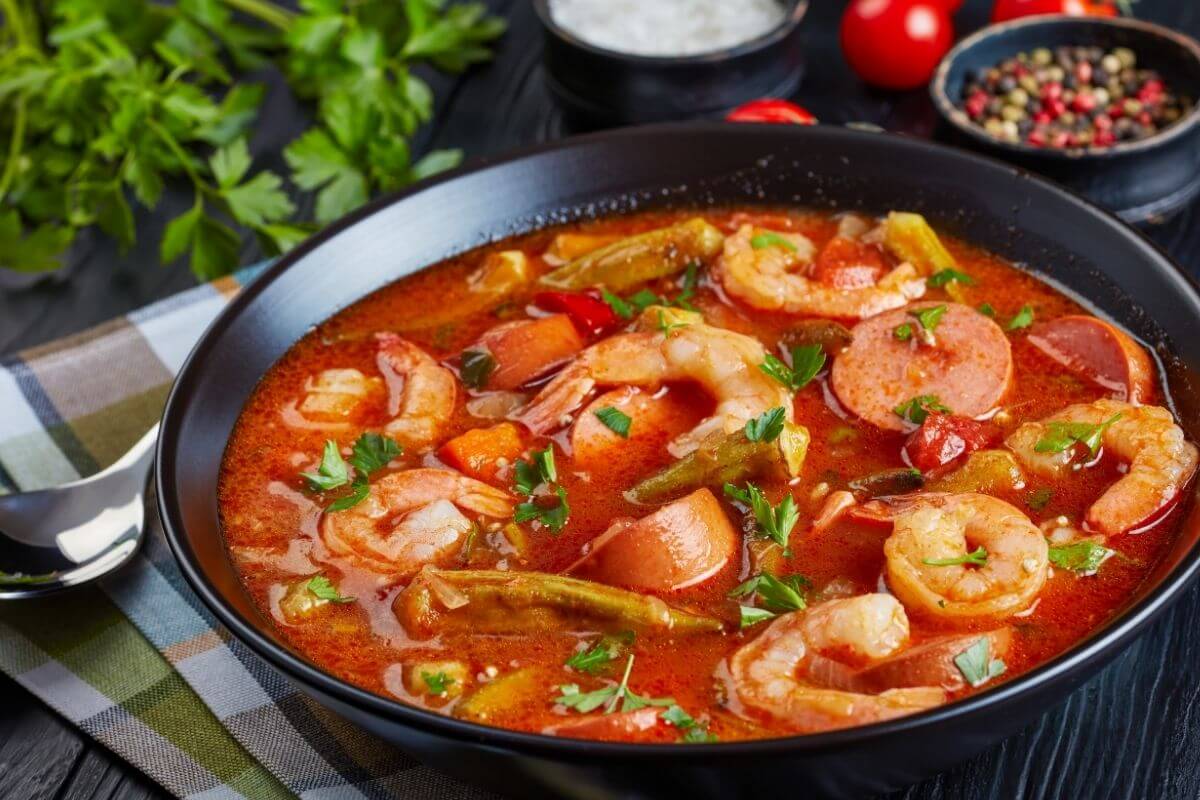 A Louisiana staple, gumbo is a type of soup with strongly-flavored stock, fish, or meat, with celery, bell peppers, and onions.
It comes heavily seasoned but isn't spicy. Gumbo goes with rice, cornbread, cheese bread, potato salad, and hush puppies.
Two ingredients give gumbo its flavorful taste: roux and filé powder or okra.
According to some reports, Gumbo has a Spanish influence from paella.
However, some claim Gumbo originated in West Africa, as the name comes from the word meaning okra.
4. Granola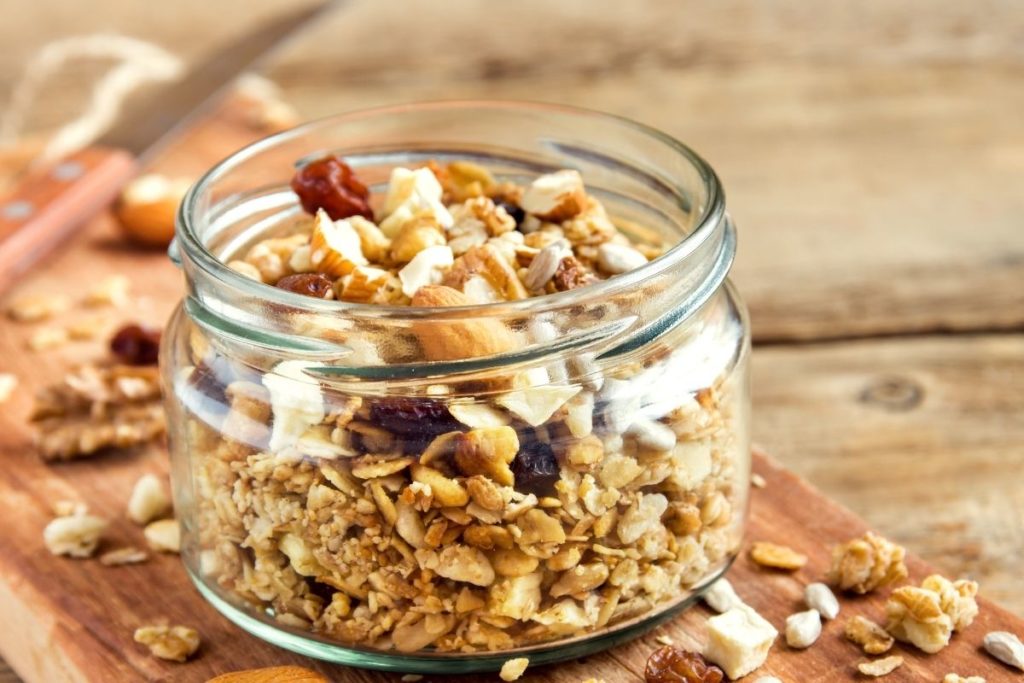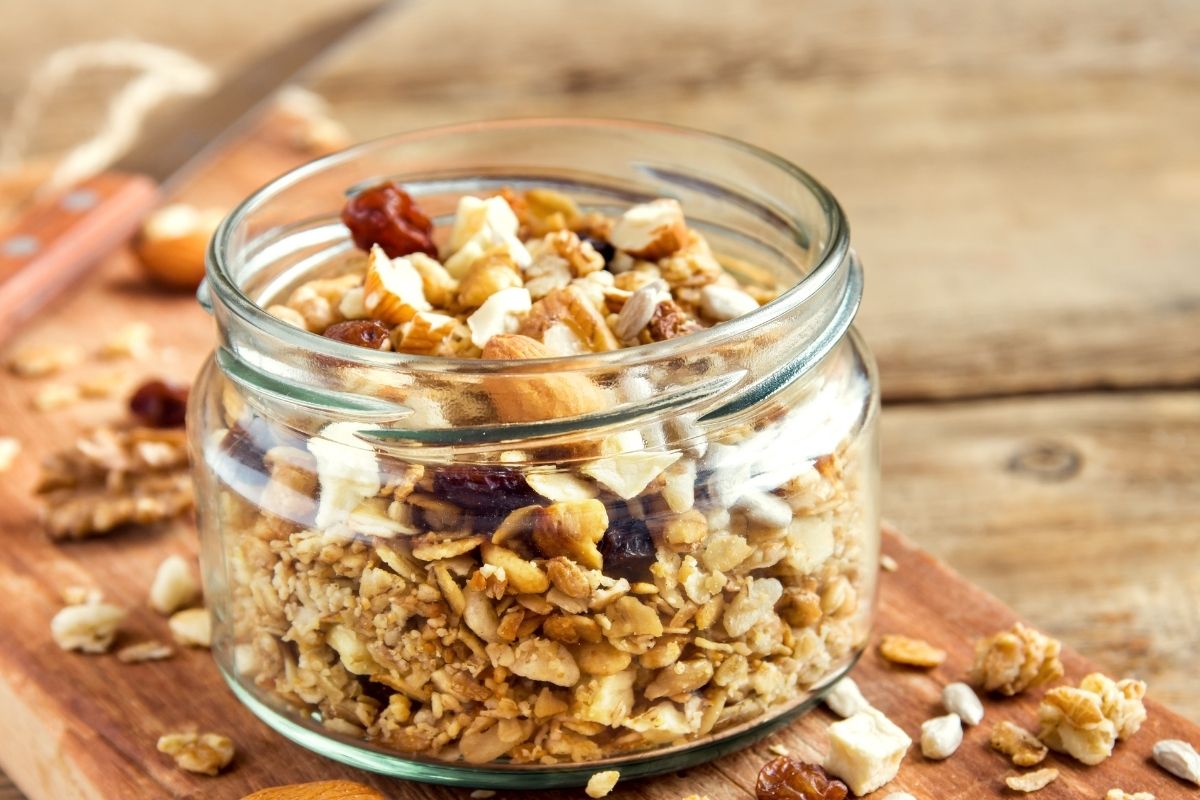 Health-conscious individuals developed a love for granola for a balanced diet. With one serving, you can get essential vitamins and minerals.
It's a breakfast food that consists of oats, nuts, honey, brown sugar, and roasted or puffed rice.
Usually baked, granola is altogether crispy, with a consistency similar to cereals.
Adding milk and yogurt helps create a more nutritious breakfast or snack.
Homemade granola lasts for up to a week, but commercial ones last for six months maximum.
5. Goat Cheese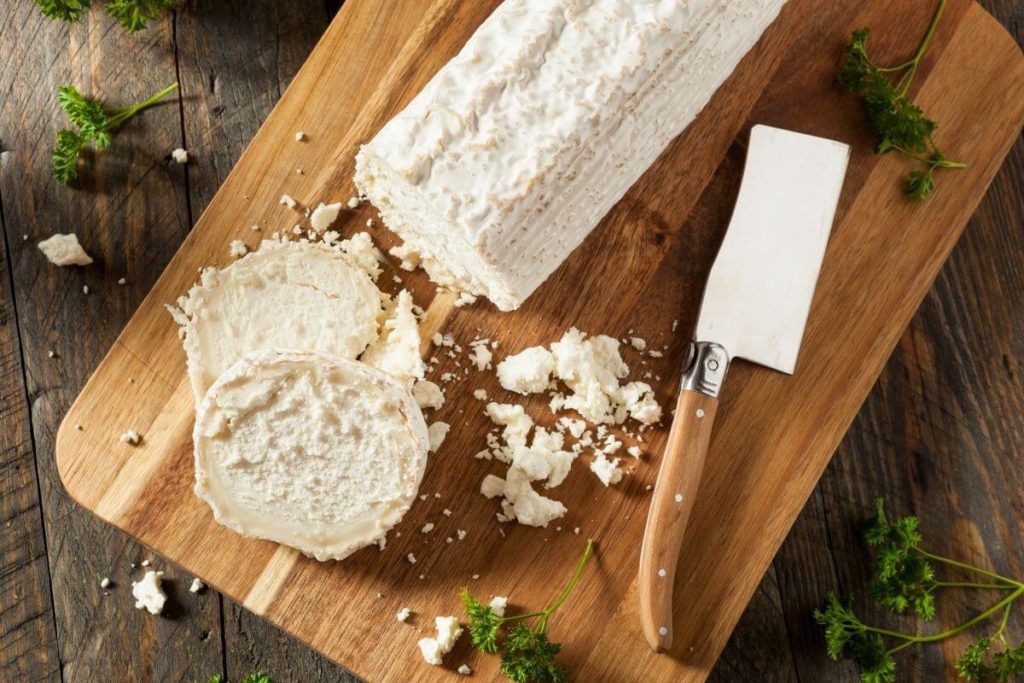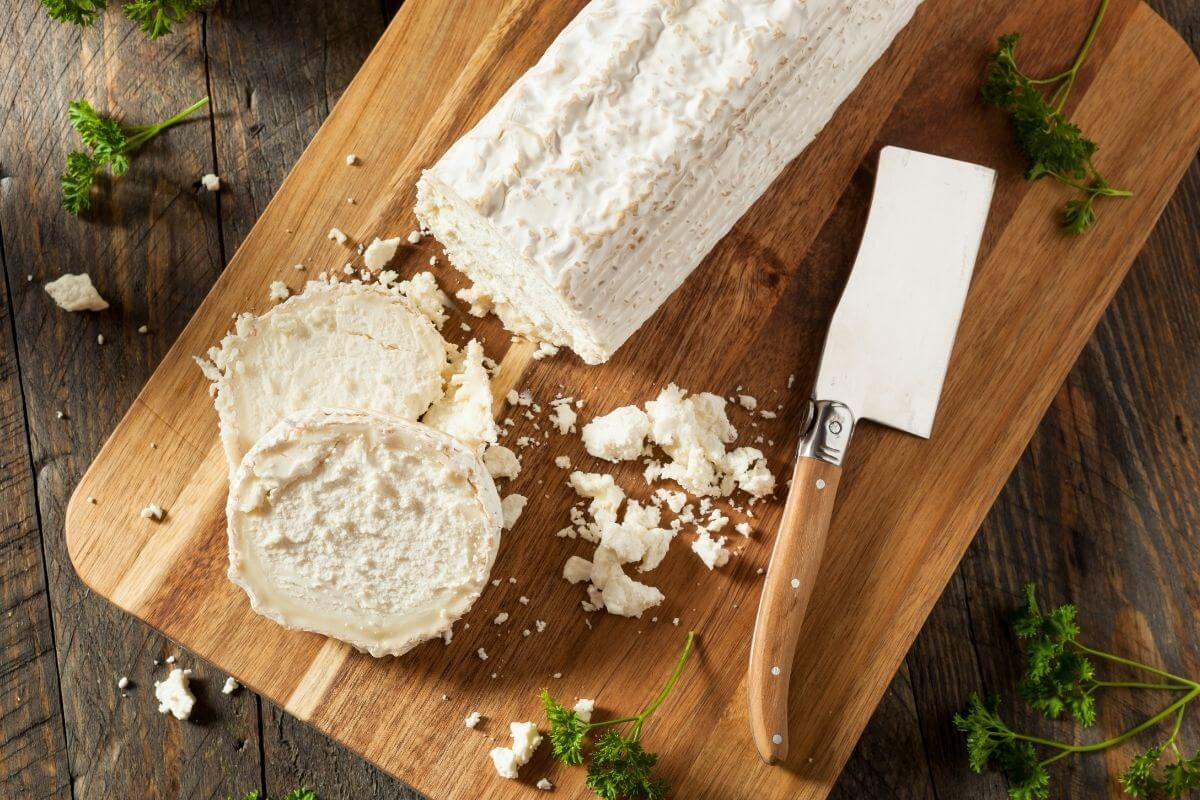 Also known as chèvre, goat cheese is obviously made from goat's milk.
It has a number of varieties, from soft to hard-aged cheeses.
Compared to standard cheese, the goat variety is softer and tangier.
Additionally, it has a higher fat content compared to cow's milk, but less lactose.
Goat cheese is the general term used to describe any cheese made from goat's milk.
However, there are a number of classifications, which differ depending on how the milk is prepared.
The aged ones are famous and imported from France, having a gooey exterior.
6. Goulash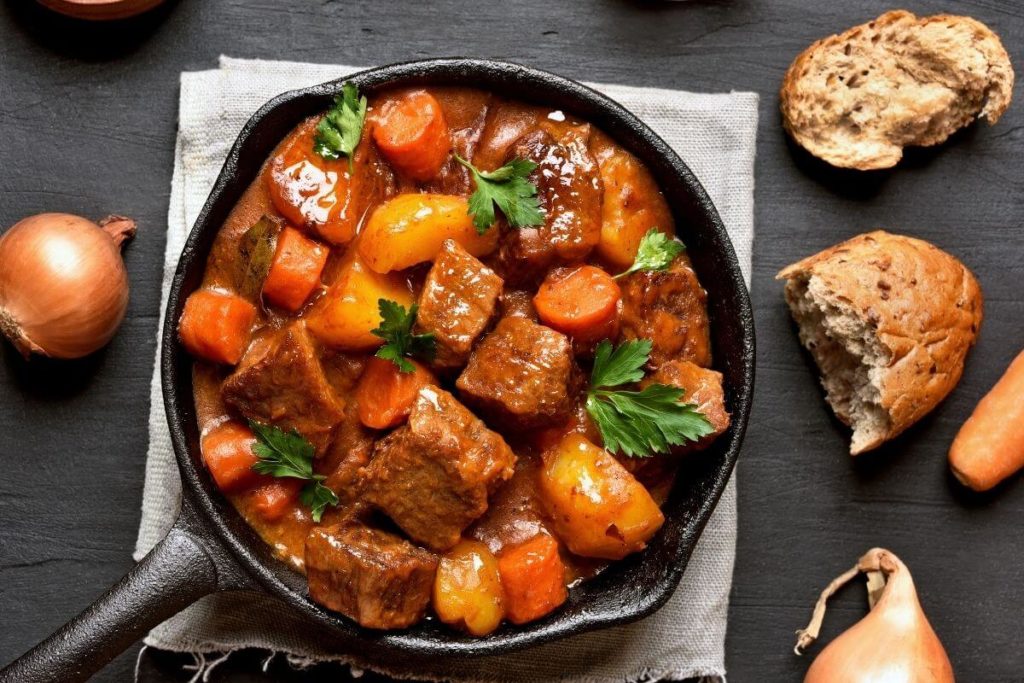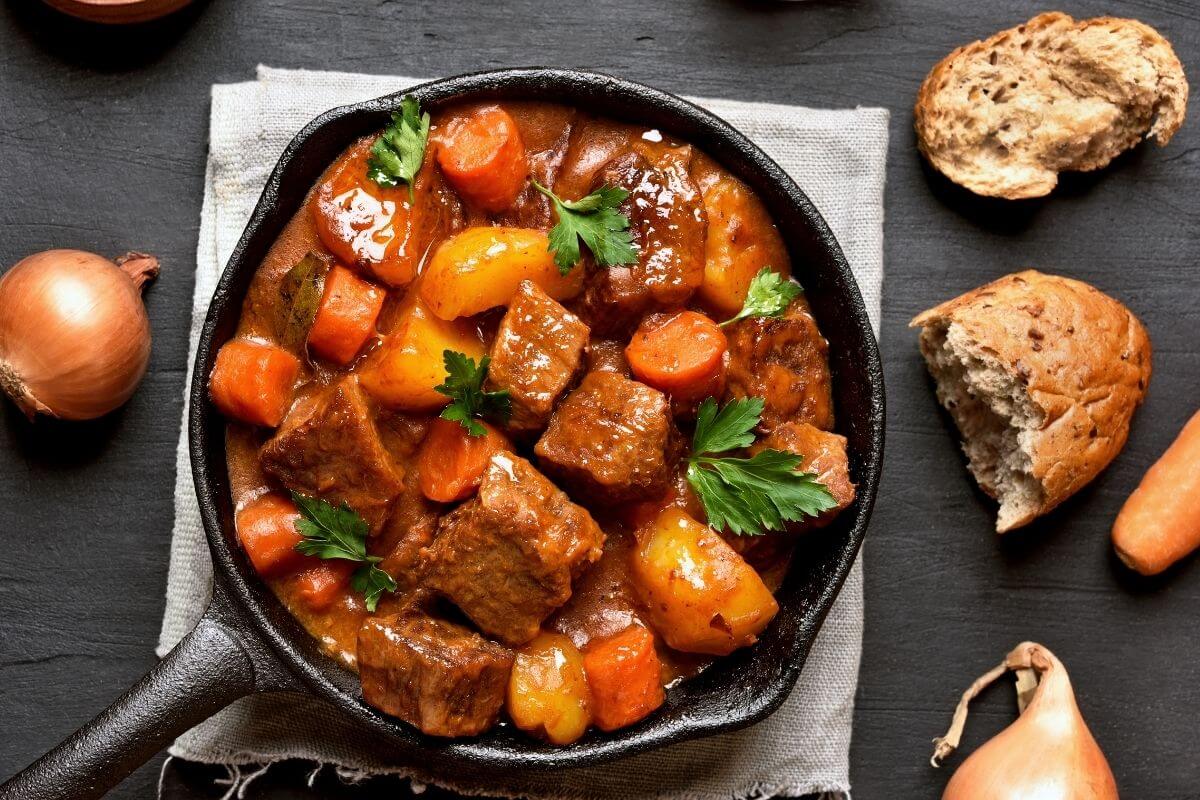 Another type of stew is Goulash, a Hungarian soup with tender beef, onions, and paprika.
It also contains other vegetables like potatoes, carrots, celery, peppers, and tomatoes. Some people also make use of elbow macaroni for this dish, along with tomato paste, and cubed steak.
In other parts of the world, this stew is known as a hearty soup, with everything that makes the body healthy and strong.
History also traces the origin of the dish to the 9th century, when shepherds packed dried sheep's stomachs with the stew.
7. Ganache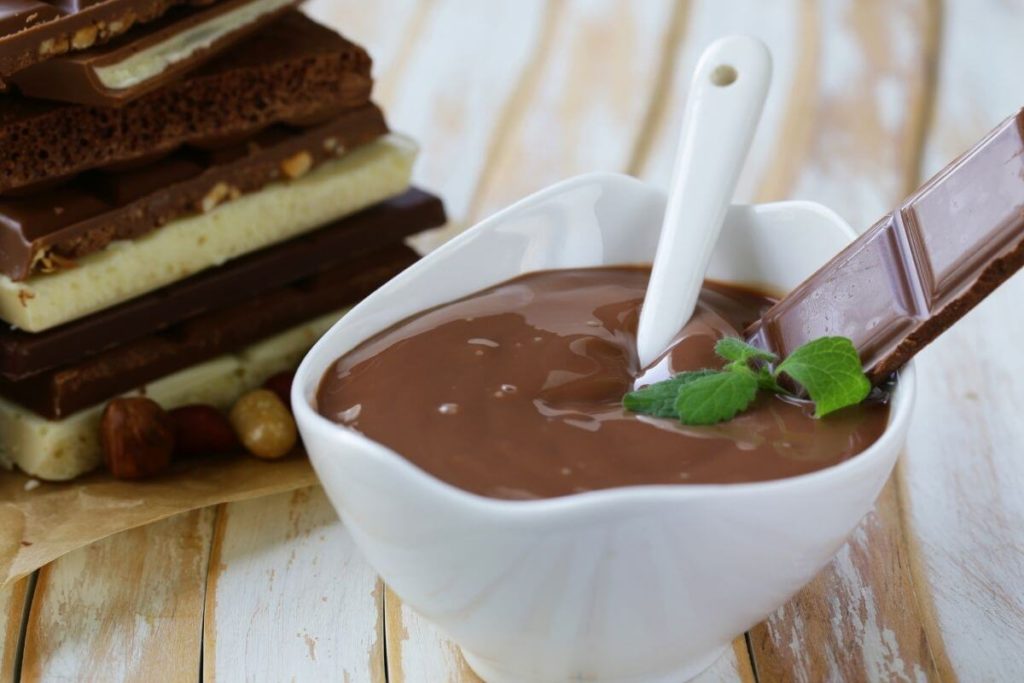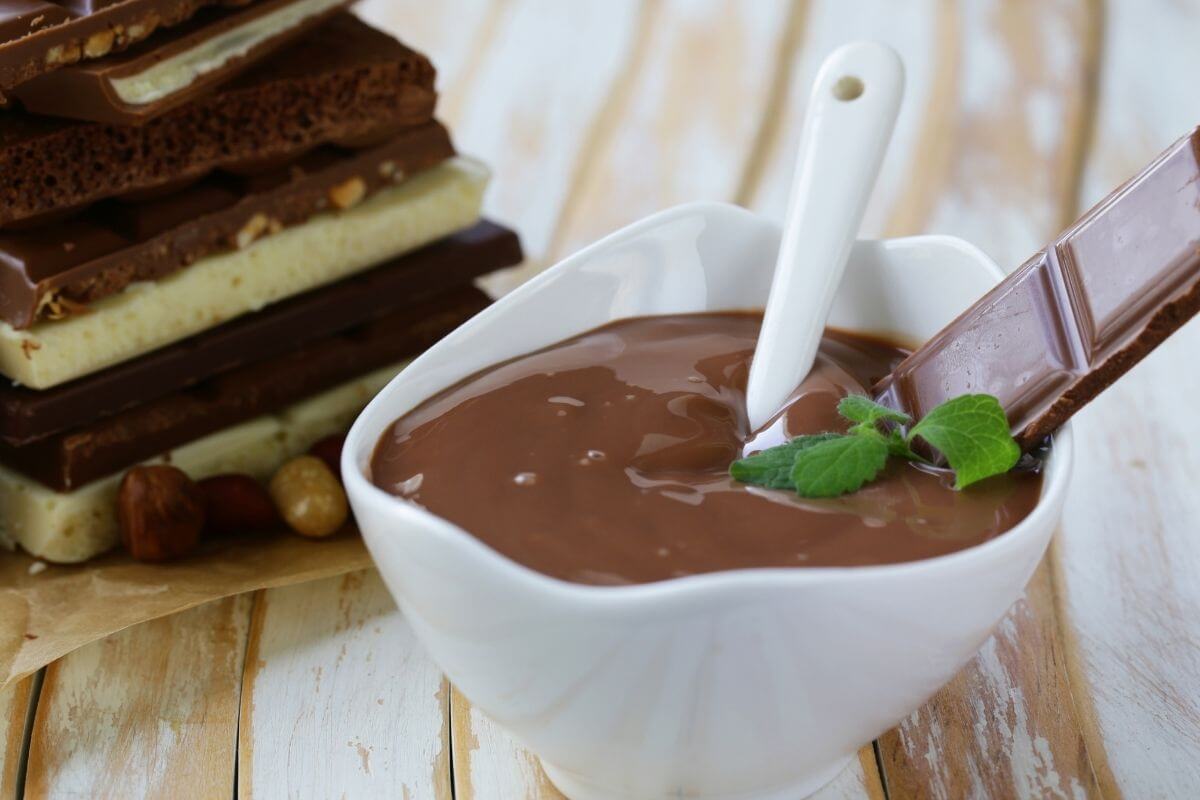 The sweet, glazed icing used for cakes and other desserts is called ganache.
It's similar to icing, but it's actually a mixture of melted chocolate and cream which can be drizzled into cakes and cookies.
Also, ganache is different from buttercream for its lack of butter as the main ingredient.
8. Guacamole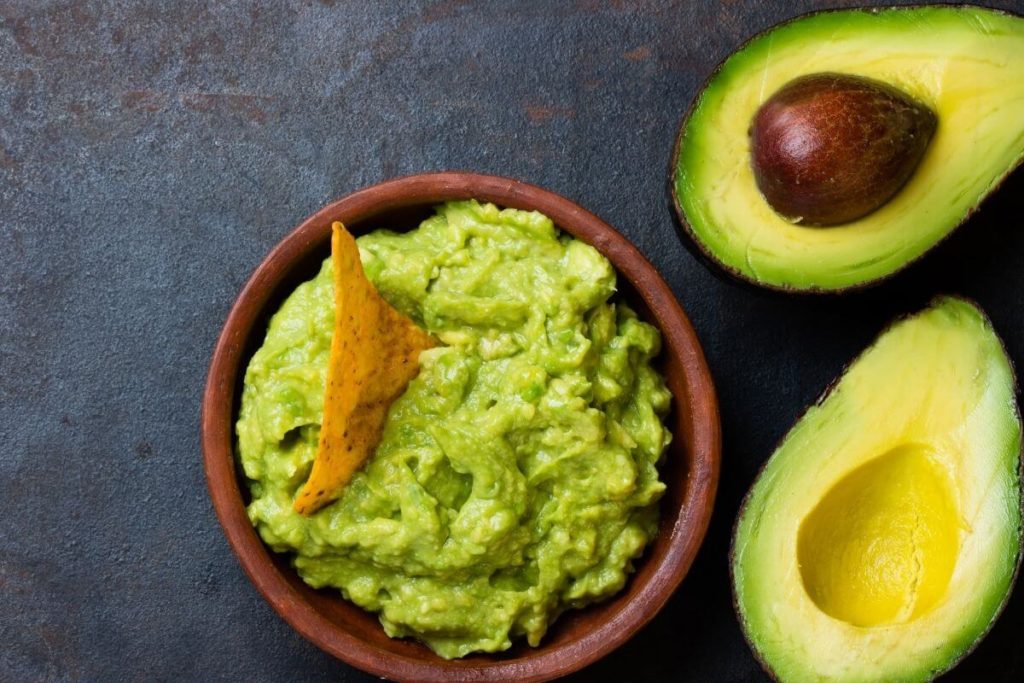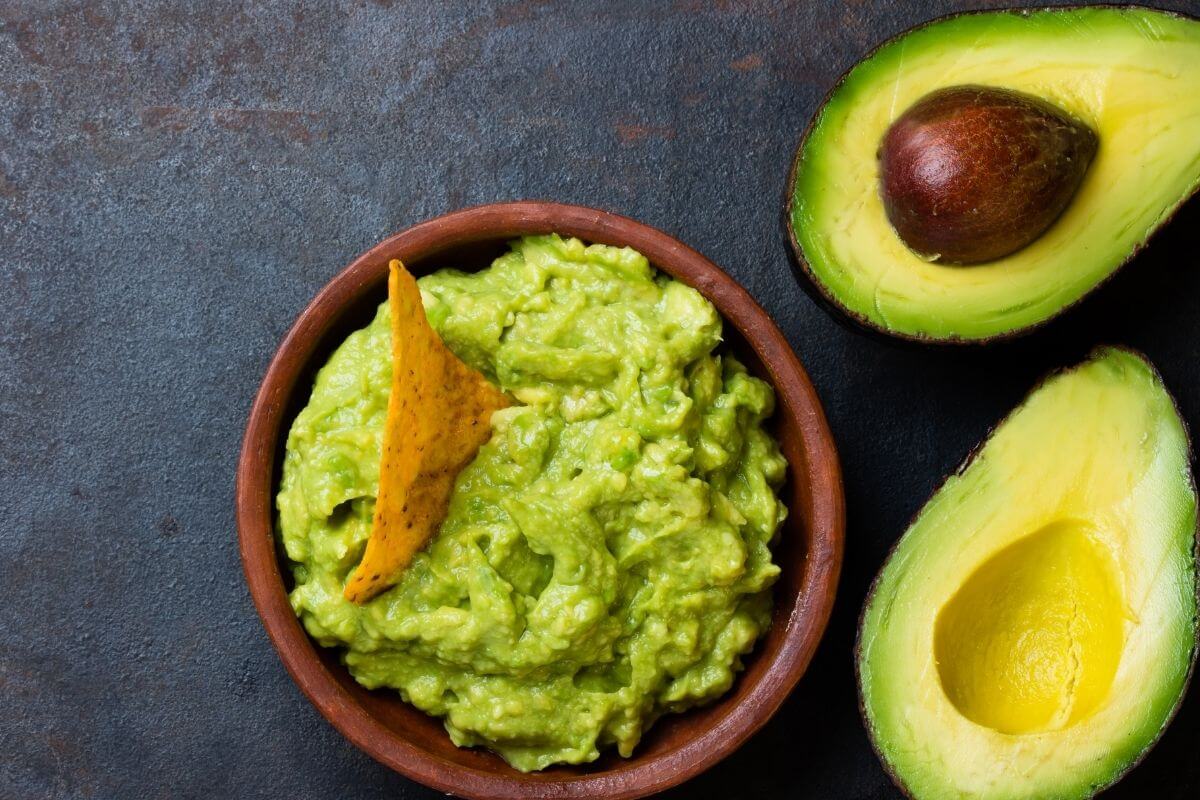 Guacamole is a famous Mexican dish that can serve as a spread, dip, and salad.
It's a combination of avocados, lime juice, salt, cilantro, tomatoes, and garlic.
Everything is mashed until the texture is quite chunky, perfect for dips and salads.
Because of its ingredients, guacamole is definitely nutritious.
It's a good source of monounsaturated fat, protein, and carbohydrates.
Conclusion
The list of foods that start with G varies, and one will never run out of things to add to it.
It holds a whole variety of cheeses, stews, desserts, and fruits.
Happy eating!
Print
Foods That Start With G
Check out these great foods that start with G that have been shared on Pinterest.
Instructions
Click on each link above to view the pin.
Learn more about the ingredient.
Purchase the ingredient.
Add it to your recipe =)
Keywords: Foods That Starts With G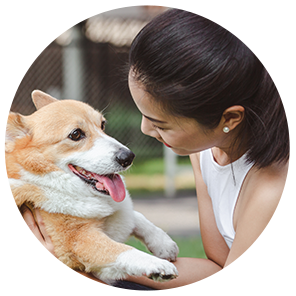 Hi, I'm Linda thanks for stopping by! We're so happy you're here. If you're a foodie and love to cook from home - you're in the right place..
LEARN MORE
Join the mailing list and receive our free newsletter!
Recipe Marker provides you with the best information about home cooking tips, recipes, ingredient substitutes and more. Check out our blog to see the latest articles.