9 Best Sides for Shrimp Boil (Updated 2023)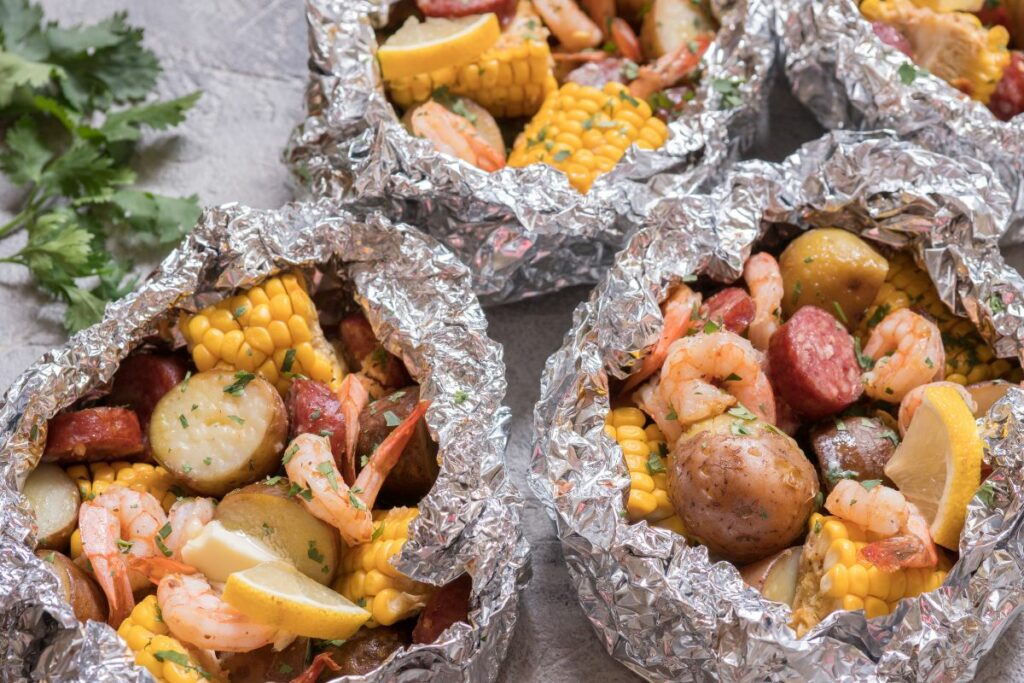 Are you wondering what goes well with a shrimp boil? Stick around as we share a list of the most popular shrimp boil side dishes in this article.
The shrimp boil is a very special dish for every seafood fan out there. It's the ideal meal to spread joy while sharing food from a pot and making others smile.
A shrimp boil is a healthy source of both carbs and proteins. So, to balance this out, you need side dishes to ensure you eat a nutritious meal.
Do you want to know what to offer alongside a boil of shrimp? Find out by reading about these best side dishes for a shrimp boil.
What to Serve with Shrimp Boil
1. Garlic rice pilaf
A shrimp boil can qualify as a complete supper on its own. However, a great bowl of rice should do the trick if you're looking for a side dish to help you fill up.
Additionally, rice need not be monotonous. You may make a simple yet delicious side dish by cooking it in a broth that contains some other tastes like garlic, instead of just cooking it in plain water.
2. Brussels Sprouts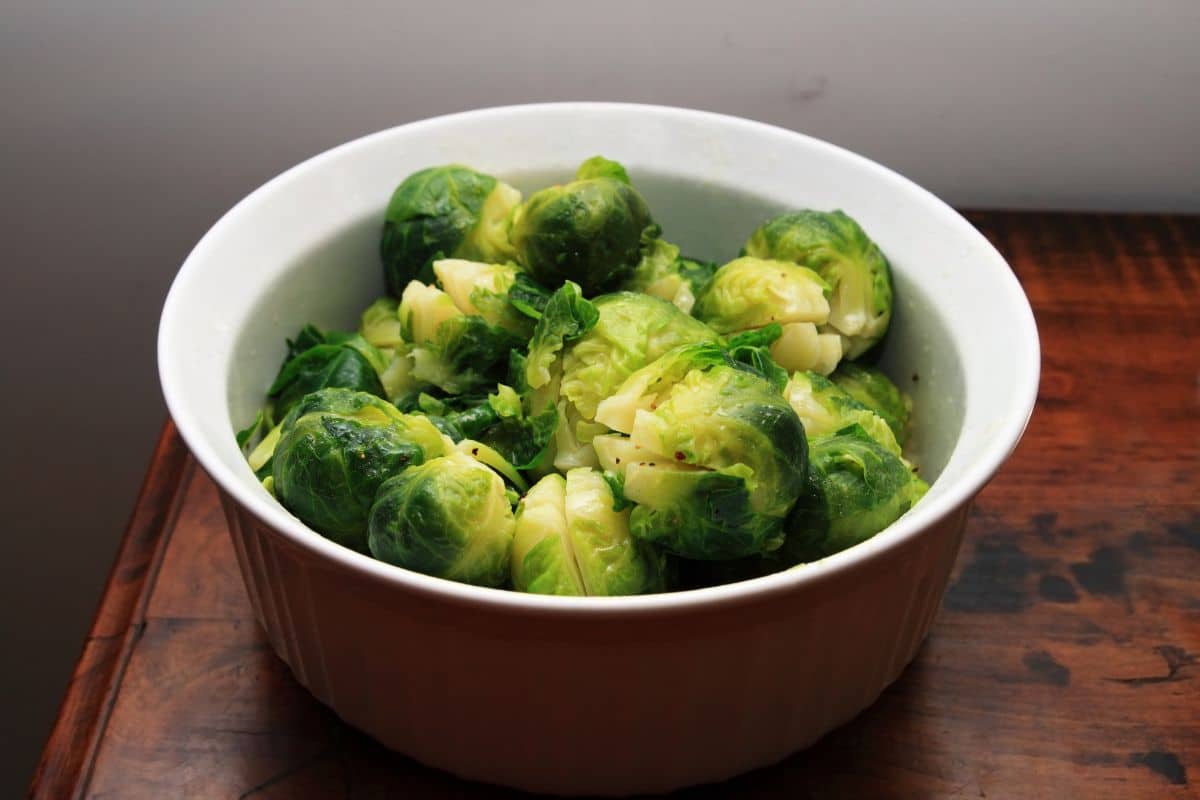 Cooking with Brussels sprouts might be a bit challenging, but with this technique, you'll see how effective they are as a side dish.
To start with the making of this dish, you need to roast them in an oven or in a pan with some olive oil.
The process will only take you approximately half an hour. To make a great side dish, sprinkle black pepper, some parmesan, and other ingredients of your liking on top of the roasted sprouts.
Brussels sprouts go well with any non-vegetarian meal because they are simple to prepare with this method and can easily have their flavor changed.
Each time you choose to prepare it, you have complete control over how it will turn out.
3. Potato Salad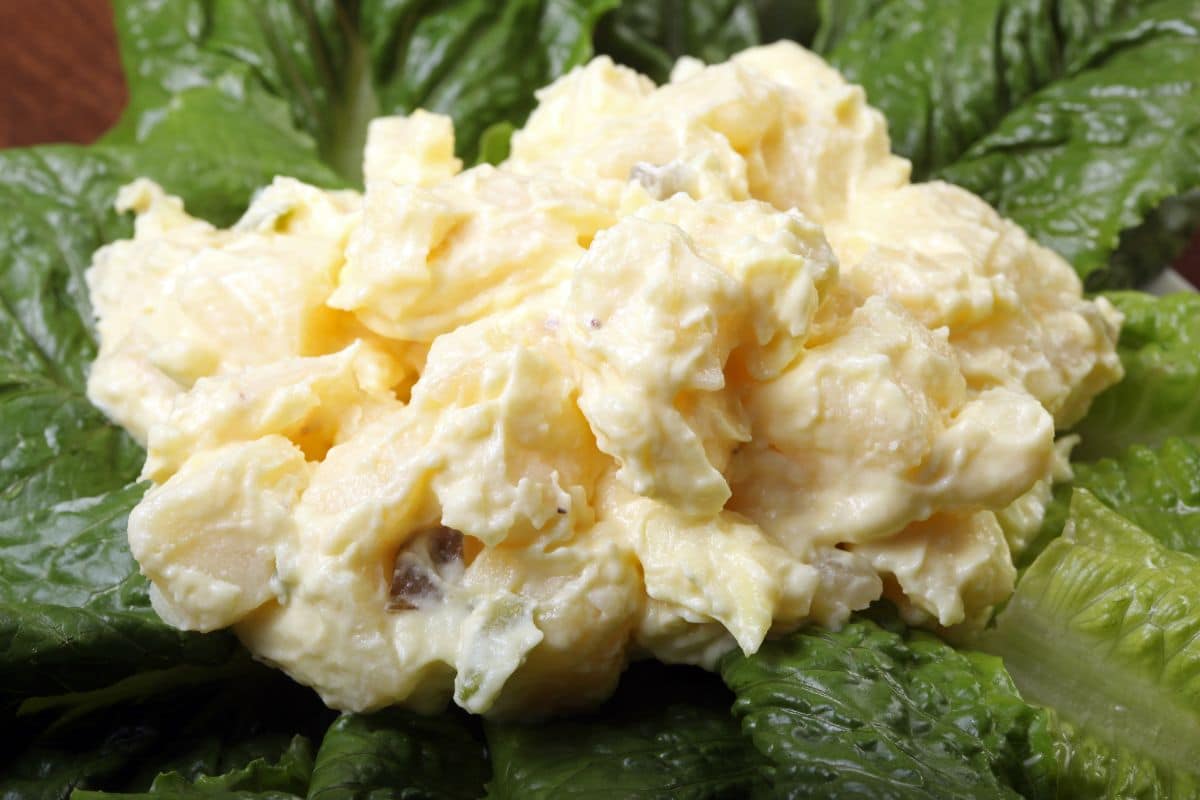 Potato salad makes a great side dish because it can be prepared swiftly and without any extra effort. Another reason why this dish is a good choice is that it can be customized by changing the ingredients to go with any cuisine.
A simple potato salad would do just fine for a shrimp boil, but you always have the option to mix things up and add some protein to your meal by adding some green beans or eggs to the potato salad.
4. Coleslaw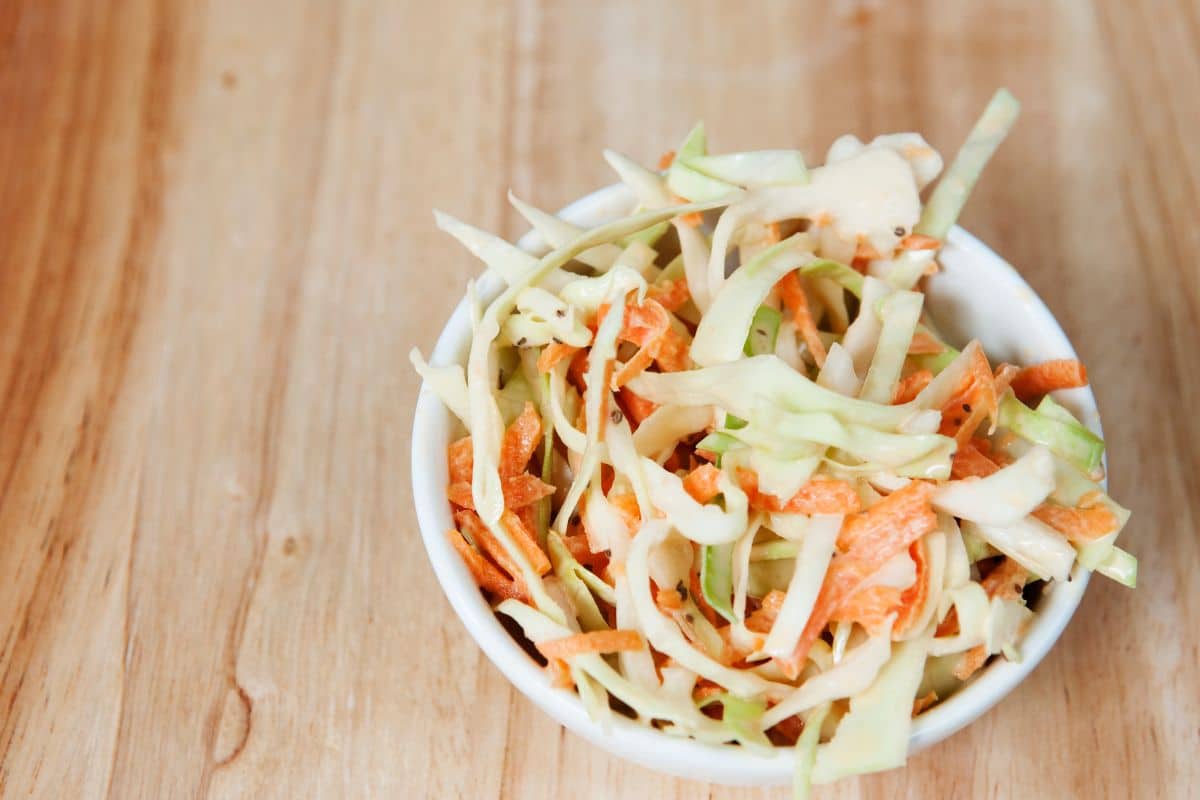 Making this side dish will bring some diversity to your dinner table. Coleslaw is a tasty and healthful dish with more to offer than just physical appeal.
It has a sweet-and-sour flavor and a crunchy texture that contributes significantly to its distinctiveness. Any type of seafood will enhance the flavor when combined with it, especially the shrimp boil.
You have two options with the coleslaw: go with the mayo or apple cider vinegar. Moreover, you can chill it before serving it to your guests to make it a perfect side dish.
5. Cucumber Salad and Avocado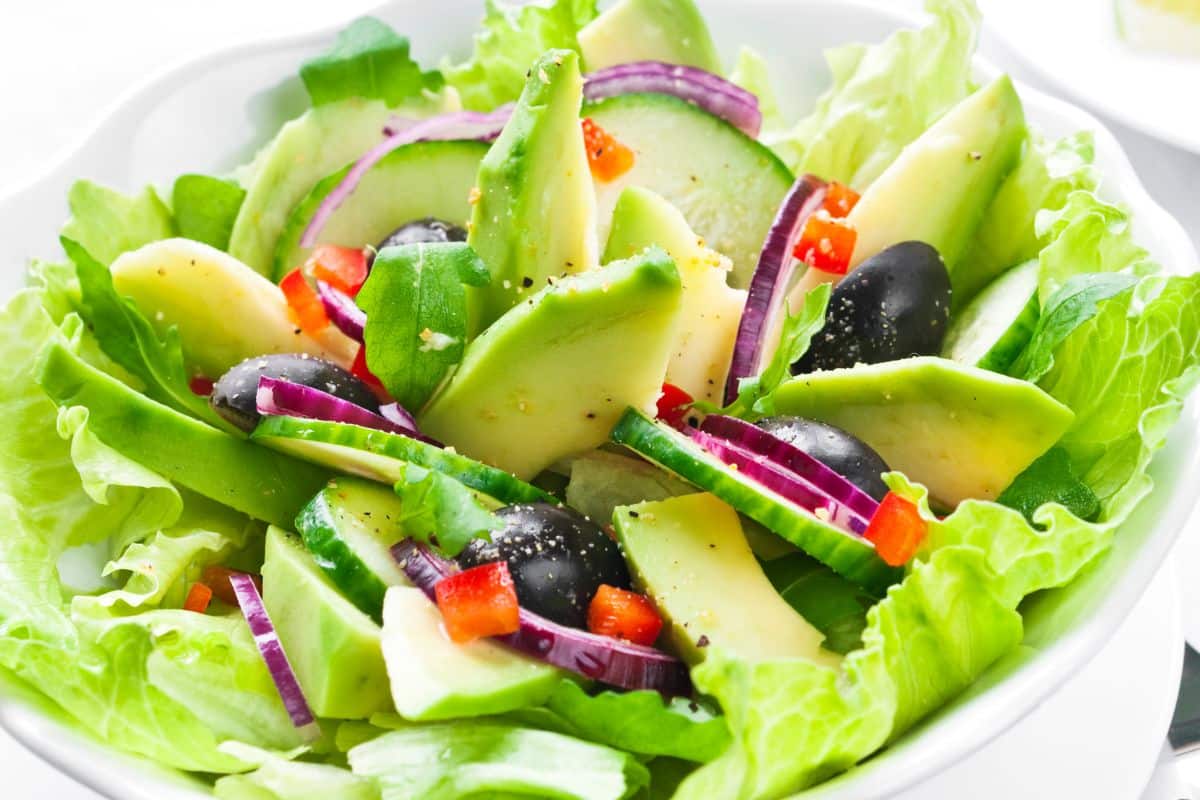 What could be a more colorful and refreshing way to honor shrimp boil from the summer than with a cucumber salad?
Well, if you want to up your salad game, add some avocado to it. The cucumber and avocado salad rapidly cools you off and mutes any overpowering flavors that might still be lingering in your mouth.
This salad is the perfect choice if you want to avoid experiencing stomach acidity after a large meal. Moreover, avocados can help you provide the extra nutrition your salad bowl needs.
6. Vegetable skewers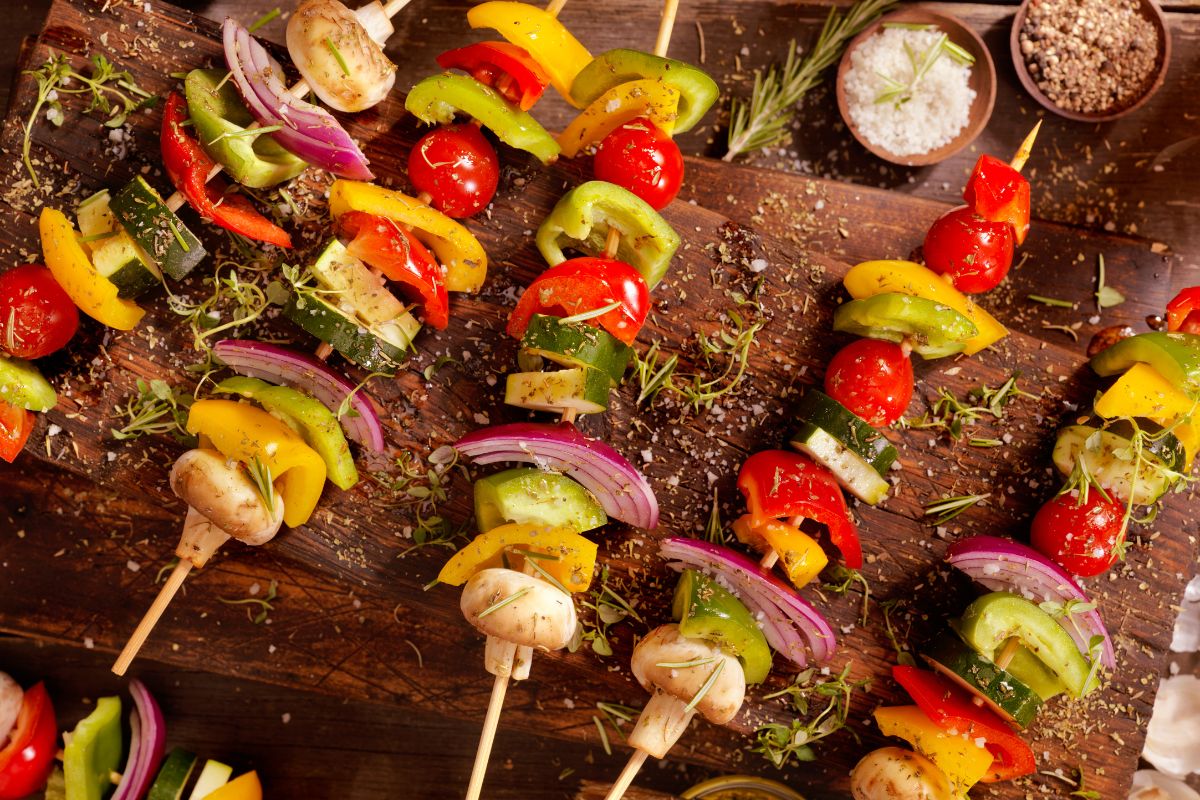 A fun method to guarantee that everyone eats the diet-required veggies is with vegetable skewers.
They are simple to prepare ahead of time, and you may prepare a range of selections to satisfy even the pickiest eaters; not just that, the presentation with the shrimp boil on the dinner table will just look fantastic.
To add a bit of taste to your veggie skewers, drizzle some butter on this side dish.
7. Sourdough Bread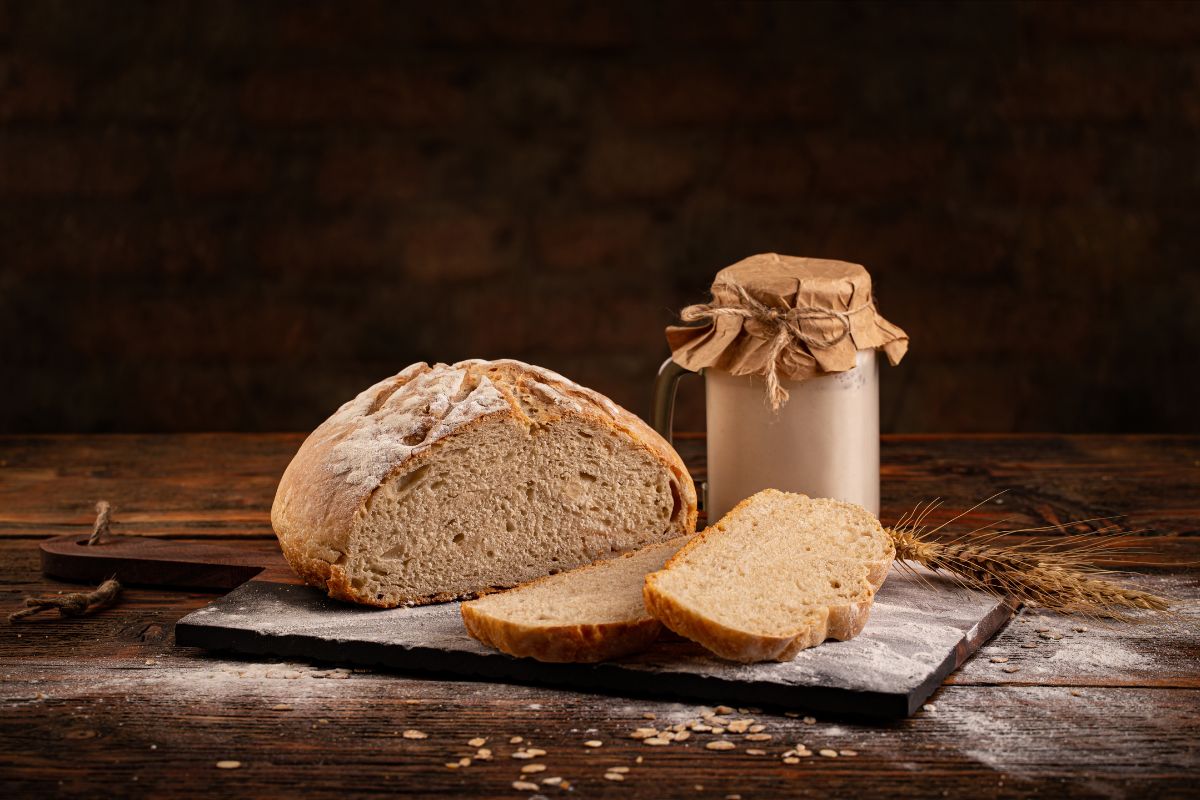 One of the exciting things about choosing sourdough bread as a side dish for your shrimp boil is that it is one of the healthiest bread out there, and not just that, its tangy flavor pairs nicely with practically anything.
There is only hurdle with this side dish which is that it is a bit challenging to make this side dish at home, but if you trust your cooking skills, then you should have a go at it; otherwise, you can choose the easier option and get it from the nearby bakery.
8. Mac and Cheese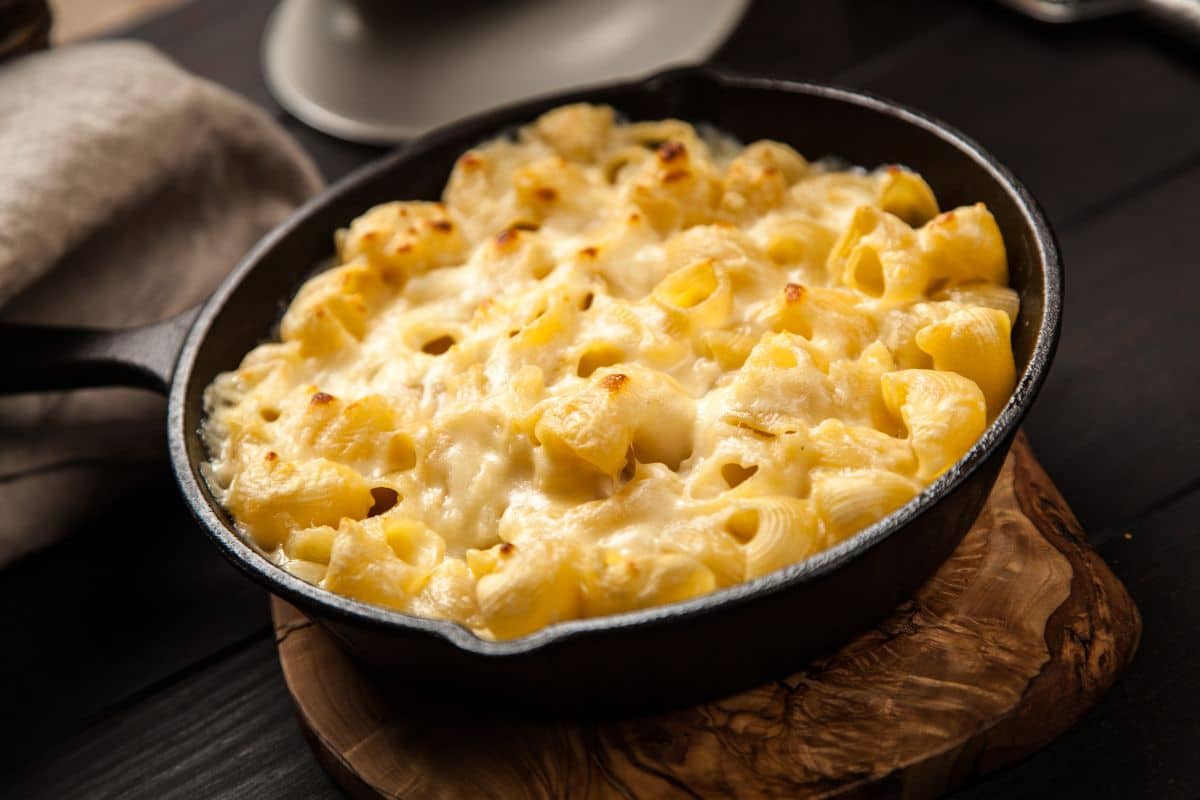 If you are looking for a delicious and creamy side dish, the only word that comes to mind is Mac and Cheese.
This dish will not take your attention away from the main course as it has great compatibility with the shrimp boil.
It has a mouthwatering appearance, is enticing, and will successfully make you grin as you eat it. Usually, people enjoy macaroni and cheese because it can provide a flavor break from the strong flavors in other complementary meals.
You won't have to wait long to prepare this delectable dinner at home because it only takes less than an hour. Moreover, you can always alter things and make your mac and cheese healthier by opting for healthier cheese options.
9. Corn on the Cob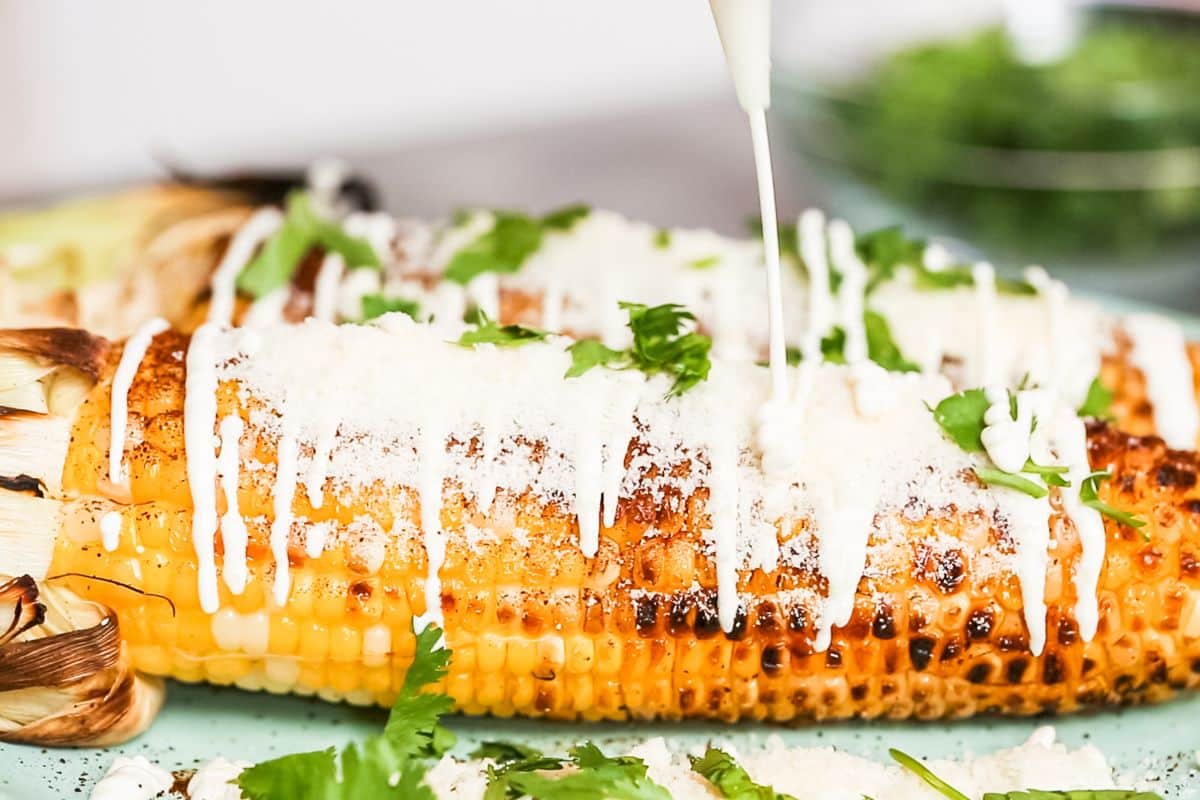 This dish is another excellent and simple side dish for the shrimp boil, which you can prepare in no time and enjoy the delectably delicious combo.
It tastes wonderful, and there is something special about holding a cob of corn in one hand and a spoonful of shrimp boil in the other.
If you want to enjoy your dinner while eating this combo, you'll need to put your table manners aside.
The shrimp boil already contains a variety of flavors, so grilling or baking it with just cheese or butter would be a nice choice.
Final Words
You should always make a side dish that meets your tastes, and with these options in front of you, choosing the best side dishes for your shrimp boil won't be an issue.
Make sure to sample each variety of side dishes to determine which one you prefer. You'll have a wide range of options available when you have visitors around. Enjoy the process and say, "Let's try another one," if you fail the first few times.
Print
9 Best Sides for Shrimp Boil
Check out these great side dish recipes for Shrimp Boil that have been shared on Pinterest.
Author:
Prep Time:

5 minutes

Cook Time:

10 minutes

Total Time:

15 minutes

Yield:

1 serving

Category:

Sides

Method:

Cooking

Cuisine:

Side Dish
Instructions
Click on each link above to view the pin and recipe.
Obtain all the necessary ingredients to make the recipe.
Follow the steps to create your side dish.
Enjoy your delicious meal =)
Nutrition
Serving Size:

1 serving

Calories:

86

Sugar:

5.93 g

Sodium:

1952.49 mg

Fat:

5.4 g

Saturated Fat:

0.86 g

Unsaturated Fat:

0 g

Trans Fat:

0.06 g

Carbohydrates:

8.77 g

Fiber:

2 g

Protein:

1.45 g

Cholesterol:

0 mg
Keywords: Best Side Dishes for Shrimp Boil
Hi, I'm Linda thanks for stopping by! We're so happy you're here. If you're a foodie and love to cook from home - you're in the right place..
LEARN MORE
Join the mailing list and receive our free newsletter!
Recipe Marker provides you with the best information about home cooking tips, recipes, ingredient substitutes and more. Check out our blog to see the latest articles.