Top 3 Best Copper Tea Kettle (Updated 2023)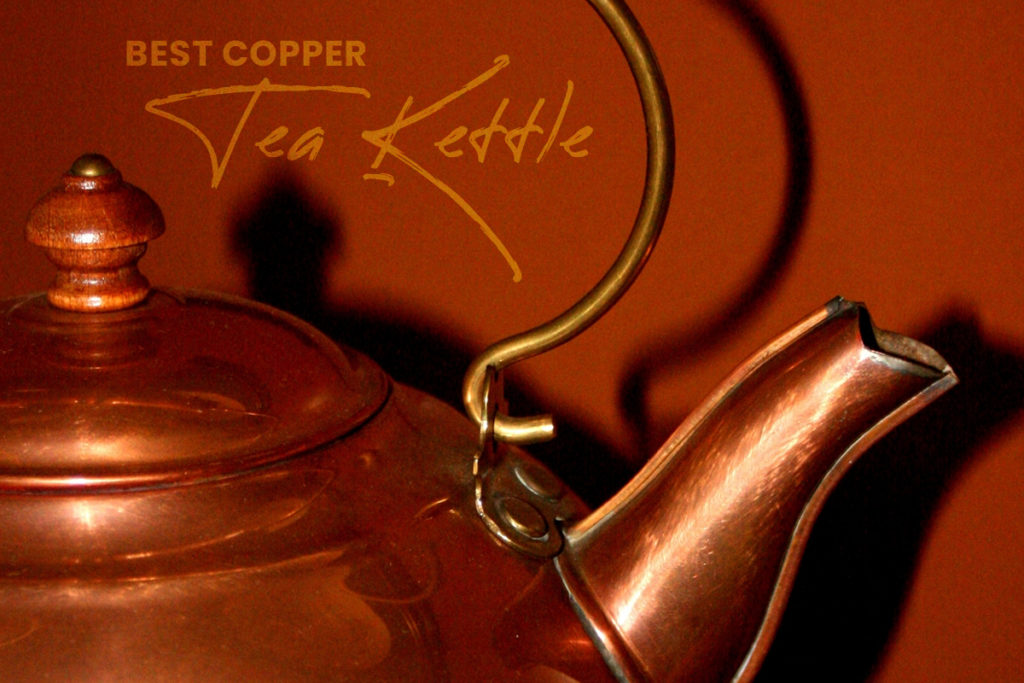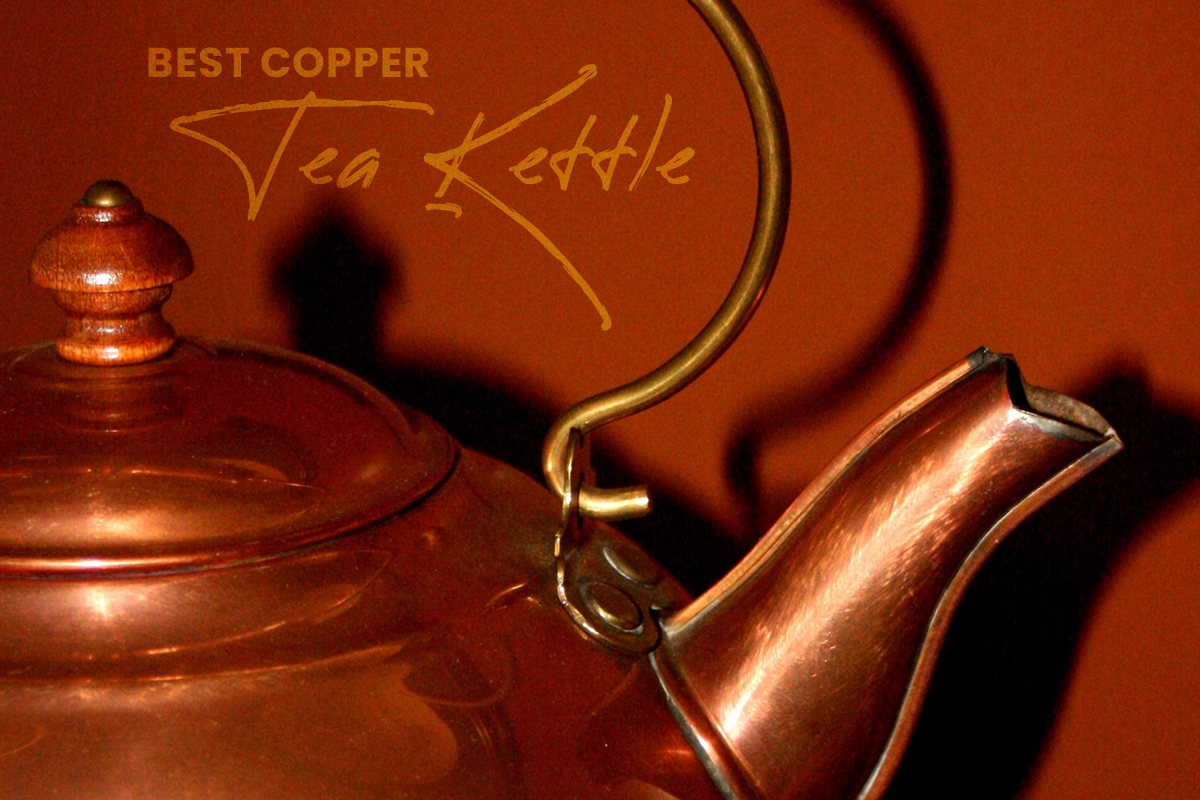 There are various kinds of copper tea kettles out there, making it challenging to choose the perfect one. Learn more about the best copper tea kettle on the market.
Many people love a cup of tea early in the morning with their breakfast or even in the afternoon with their snacks.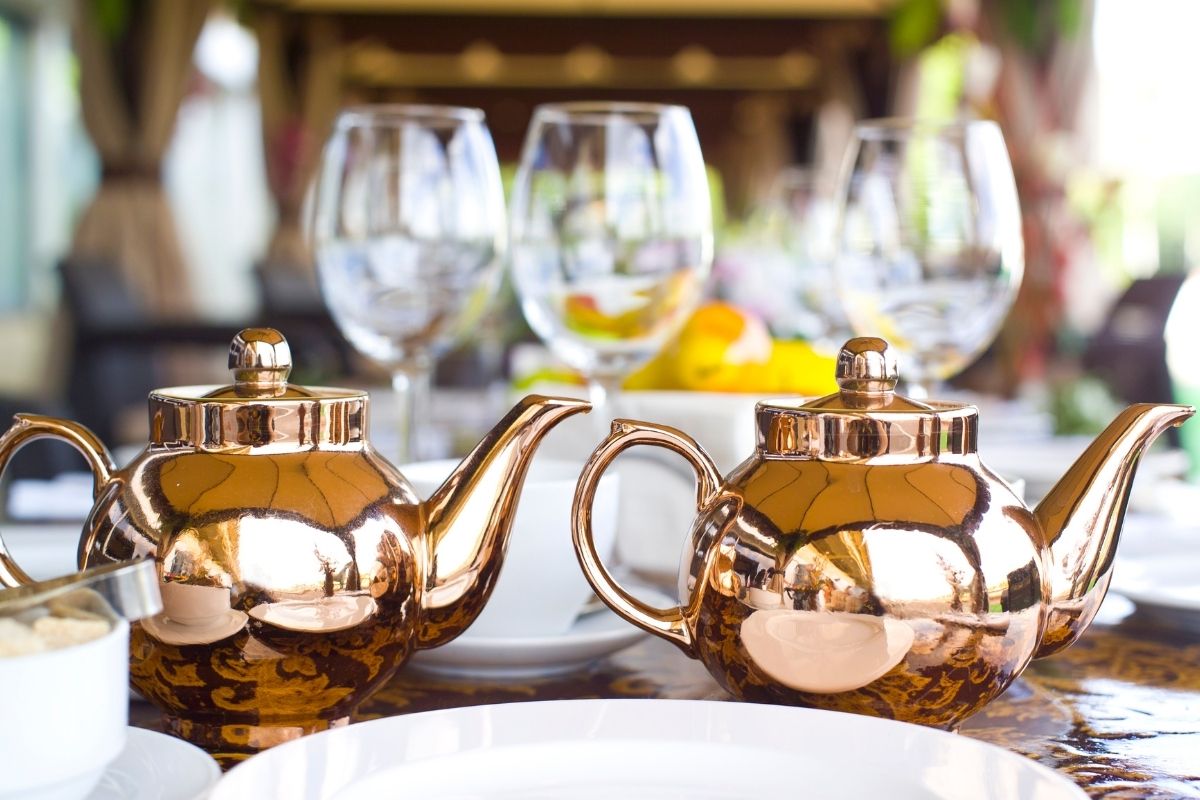 In fact, having tea is akin to a lifestyle for many cultures around the globe, and rightly so. The simple act of brewing water and steeping the leaves alone is enough to lend rituals and make every day energizing.
What better way to make tea (or even coffee) than with a copper teakettle?
Beautiful in every sense of the word, they make a wonderful addition to your kitchen and make your daily cup a genuine joy.
Best Copper Tea Kettles
1. Barista Warrior Drip Copper Kettle
What makes this Barista Warrior Drip Copper Kettle the top choice for this list?
Apart from its downright beautiful color, it also stays true to its name. This means you can easily make tea and coffee just like your favorite barista.
Whether you are doing pour-overs or simply steeping your loose-leaf tea, this great option boasts high-quality surgical-grade stainless steel with a premium copper coating.
Since copper is already an excellent conductor of heat, your water boils in just a matter of minutes.
Another notable feature is its integrated thermometer. This allows greater precision when boiling water to reach just the right temperature.
Also, the gooseneck feature makes it easier to pour, giving a smoother flow every time.
For those who like to weigh their options, worry not. We have some alternatives for you to consider.
2. Copco Copper-Plated Tea Kettle
One of the more traditional types of kettles you may know of is the type that whistles. This is one of those types.
What's great about this model is that it alerts you when the water is boiling with a soft, whistling sound.
Compared to the top pick, this has a larger capacity of up to 2.5 liters, allowing you to make as many servings of tea and coffee as you like, perfect for those with bigger households.
Ideal for use on different cooking surfaces, from electric to induction stovetops, this copper-plated kettle is a versatile addition to any space.
3. CopperBull Hammered Copper Tea Pot Kettle
Another worthy option to consider when choosing a copper teakettle is a CopperBull.
Its ornate, hammered exterior contrasts well with the golden carved spout that's every bit as intricate as you can imagine.
This kettle is a true testament to the craftsmanship and artistry Turkey is known for. Apart from the magnificent appearance of this kettle, one of the first things you will notice is its weight.
While it is heftier than other kettles on the list, it ensures a more stable pot when boiling water.
What Is a Copper Tea Kettle?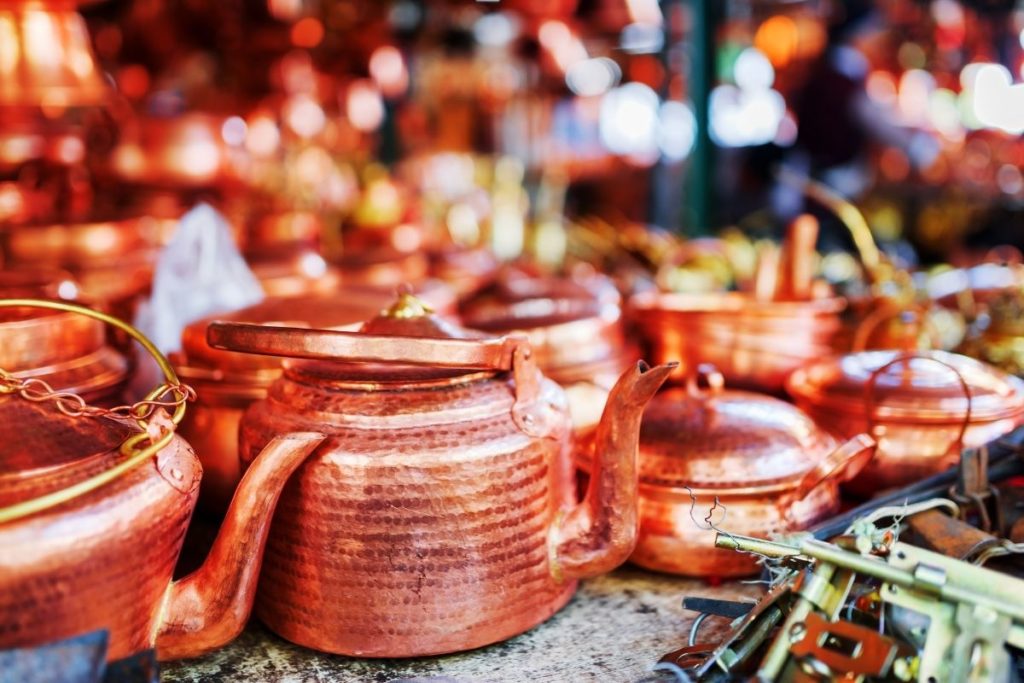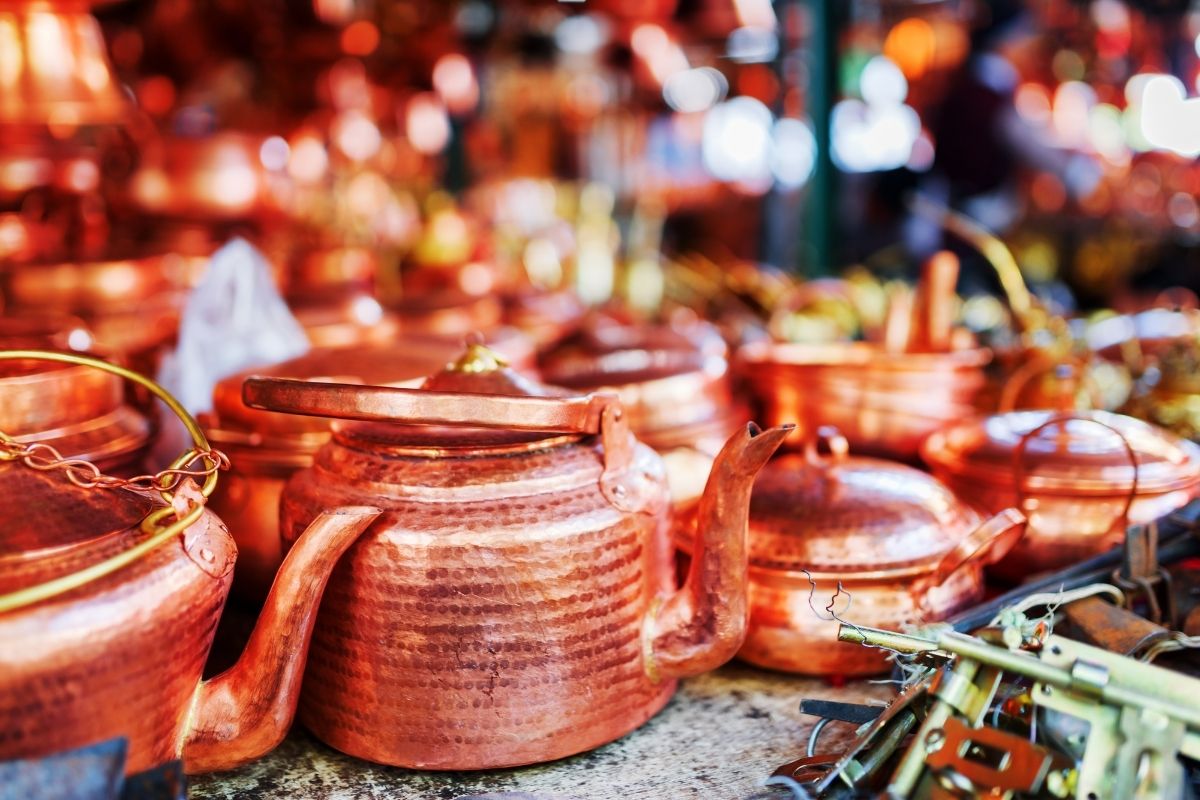 A copper teakettle is a small kitchen appliance used to boil water. It normally has a lid, spout, and handle.
They simply make the copper variation out of copper material lined with either stainless steel, nickel, or tin. This makes them safe to use for boiling and storing water.
Many older households have copper kettles in their arsenal, with stunning creations passed down from one generation to the next.
However, antique ones tend to be made with solid copper, meaning they do not have protective linings. These older versions can be harmful, making copper poisoning a concern and wreaking havoc on the body's systems.
Thankfully, modern copper teakettles are now safer and sleeker than ever, providing the peace of mind you deserve.
The main attraction for these kettles is that they boil water quickly because copper conducts heat well. These also work well years down the road because they are not being prone to rust.
The Bottom Line
A copper teakettle is a wonderful addition to your home. Apart from serving as a decorative piece, it will also heat up quickly, allowing you to get your much-needed coffee or tea break in just a few minutes.
With the choices above, you can finally purchase one that not only suits your aesthetic but complements your lifestyle and addresses your needs.
Hope you enjoyed our recommendations for the best copper tea kettles. Cheers!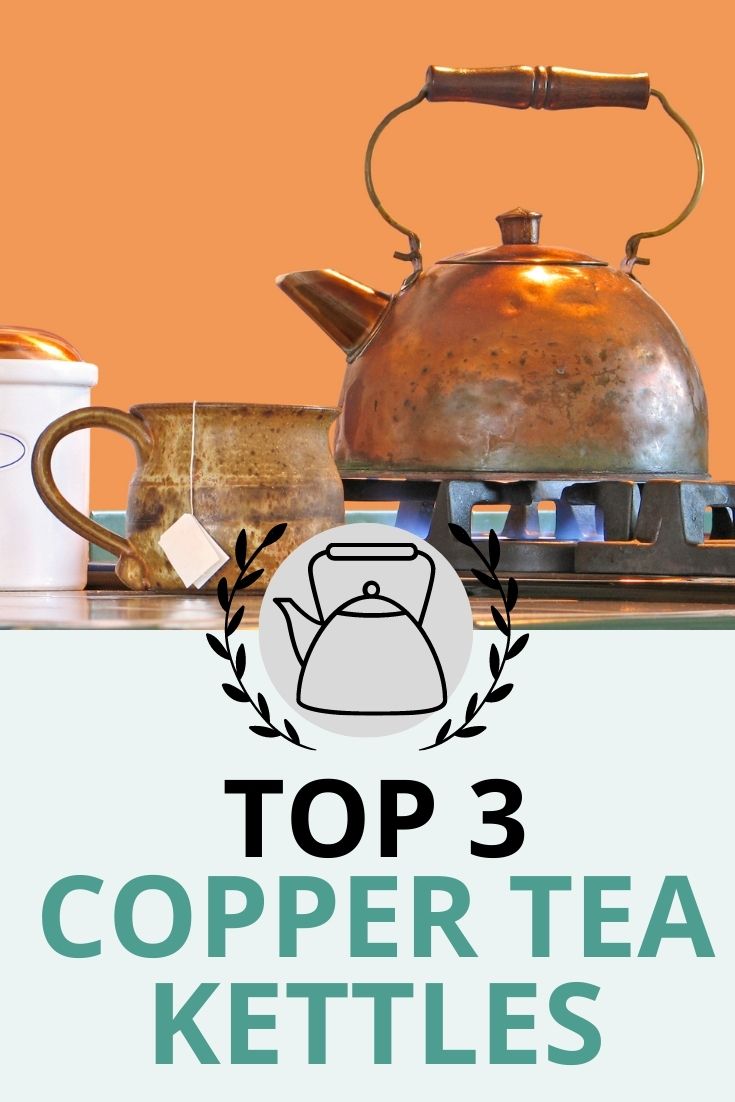 Hi, I'm Linda thanks for stopping by! We're so happy you're here. If you're a foodie and love to cook from home - you're in the right place..
LEARN MORE
Join the mailing list and receive our free newsletter!
Recipe Marker provides you with the best information about home cooking tips, recipes, ingredient substitutes and more. Check out our blog to see the latest articles.