9 Best Side Dishes for Turkey Wings (Updated 2023)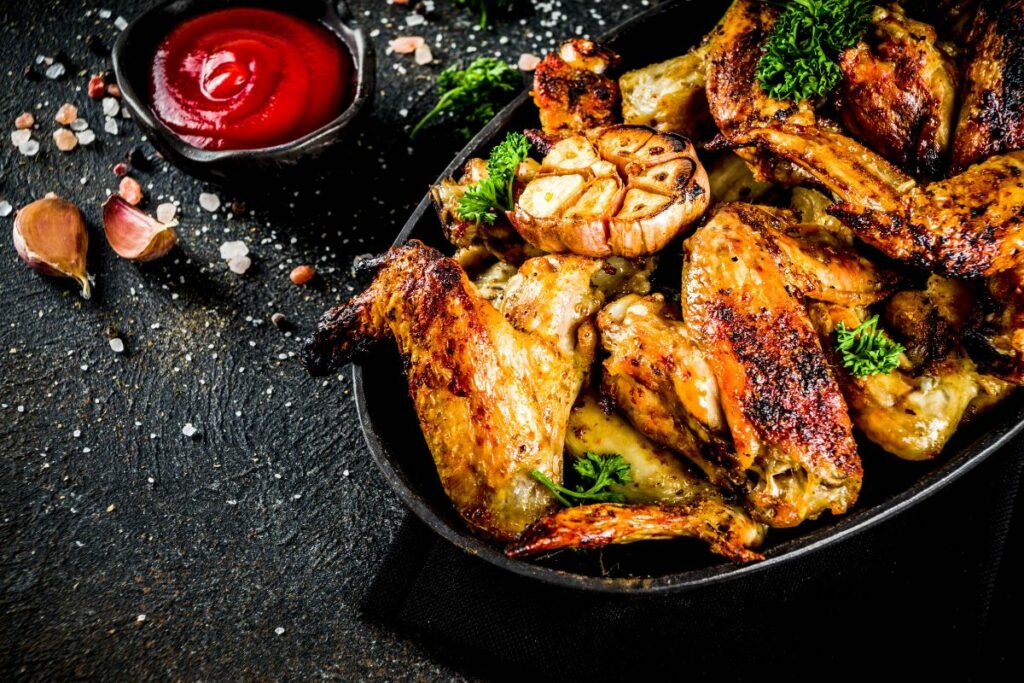 Are you wondering what goes well with turkey wings? Stick around as we share a list of the most popular turkey wing side dishes in this article.
While turkey wings are classified as white meat, unlike turkey legs, they taste richer than turkey breast.
Without having to cook a full bird or wait until Thanksgiving, turkey wings have all the flavor of a roast turkey.
Despite having a higher fat level due to their darker color, turkey wings are a fantastic source of calcium, iron, and protein.
Now you've come to the right place if you're unsure what to serve with your turkey wings.
Let's learn about the best side dishes for turkey wings below.
Best Side Dishes for Turkey Wings
1. Potato Salad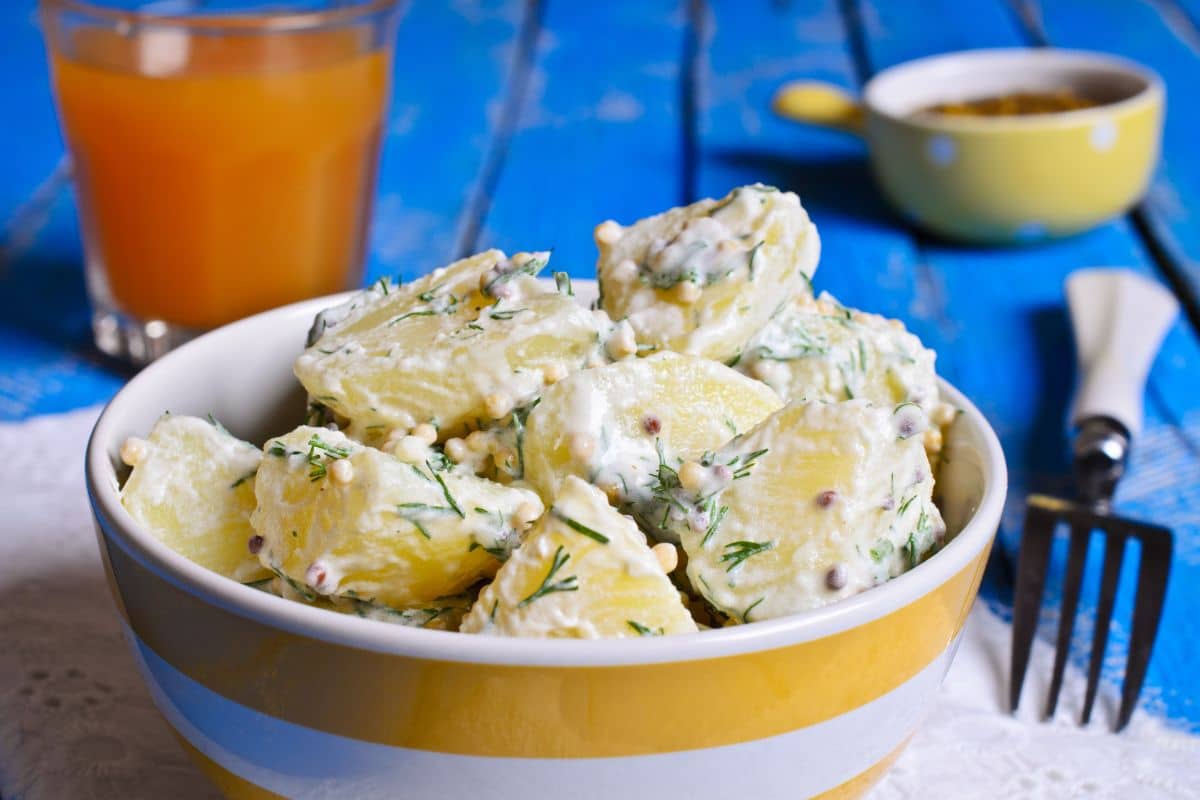 Undoubtedly, potato salad is among the most popular side dish to serve with turkey wings. It goes incredibly nicely with turkey wings.
It's a delicious, rich in taste, and fulfilling side dish. Additionally, the contrast between the hot wings and the cool potato salad is pleasing to the palate.
You can use either white or red or russet potatoes to make this salad. Cut the potatoes into bite-sized pieces after boiling them when preparing this salad.
Combine it with the salad dressing, salt and pepper, and some buttermilk. For an added taste, you can also include onion and celery.
2. Green Beans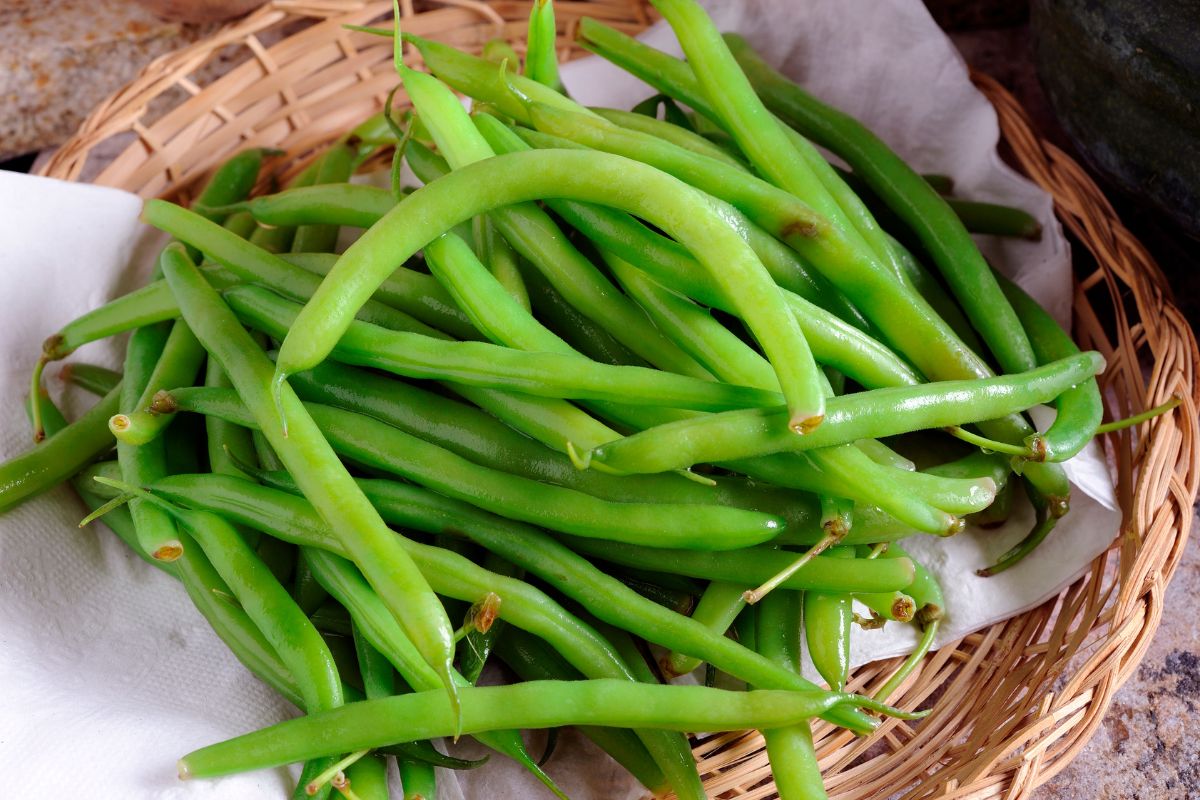 This side dish will definitely have a tasty punch thanks to the proper proportion of seasoning of olive oil and garlic.
It's a very versatile dish and allows you to switch to wax beans, snap beans, or string beans just in case green beans are not available to you.
A dash of wine vinegar is the ideal addition for this if you want to prepare green beans in Italian style.
3. Spinach and Bacon Stuffed Mushrooms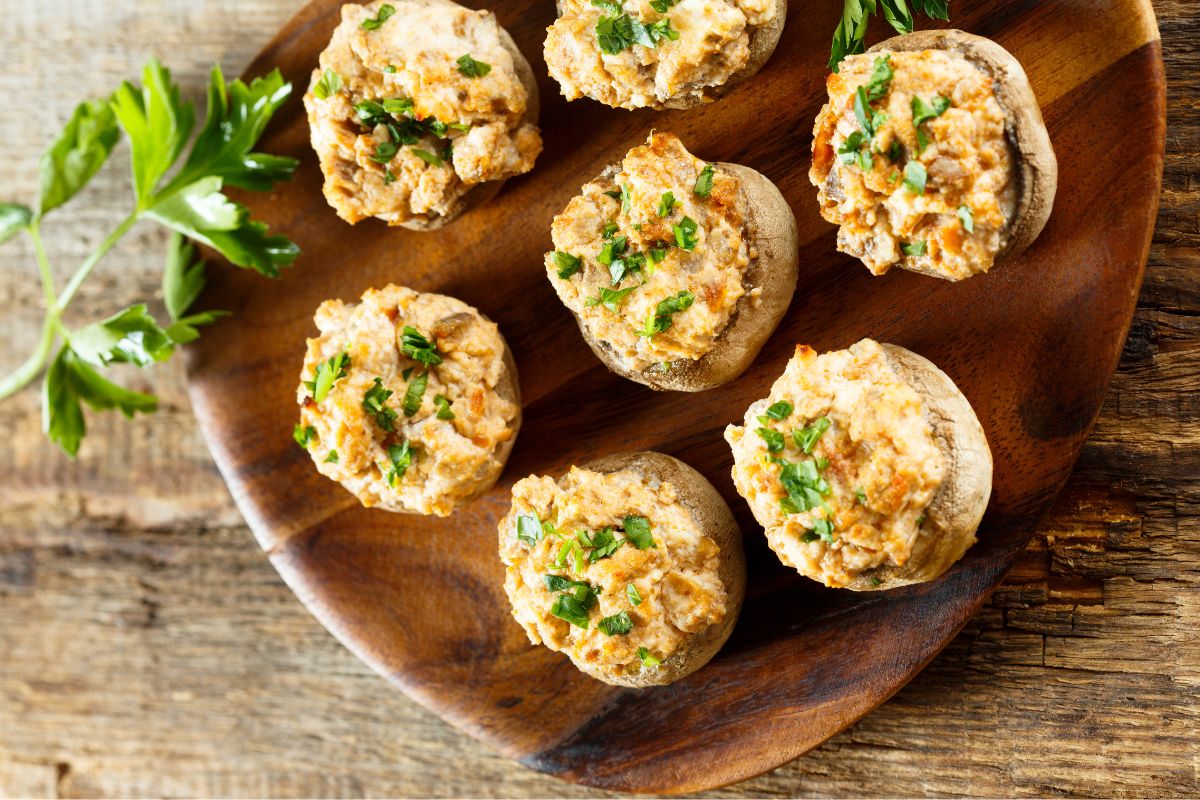 This side dish is a healthier substitute for conventional stuffed mushrooms. They are still stuffed with garlicky goodness and cheesy, so don't worry; everyone at the table will love them.
The spinach and bacon-stuffed mushrooms are quite easy to make. You just need to simply make the stuffing in advance, then bake the potatoes whenever you are ready.
You can even make it vegetarian by substituting feta cheese and chopped herbs for the bacon. They can be served as a side dish or an appetizer.
4. Cauliflower Salad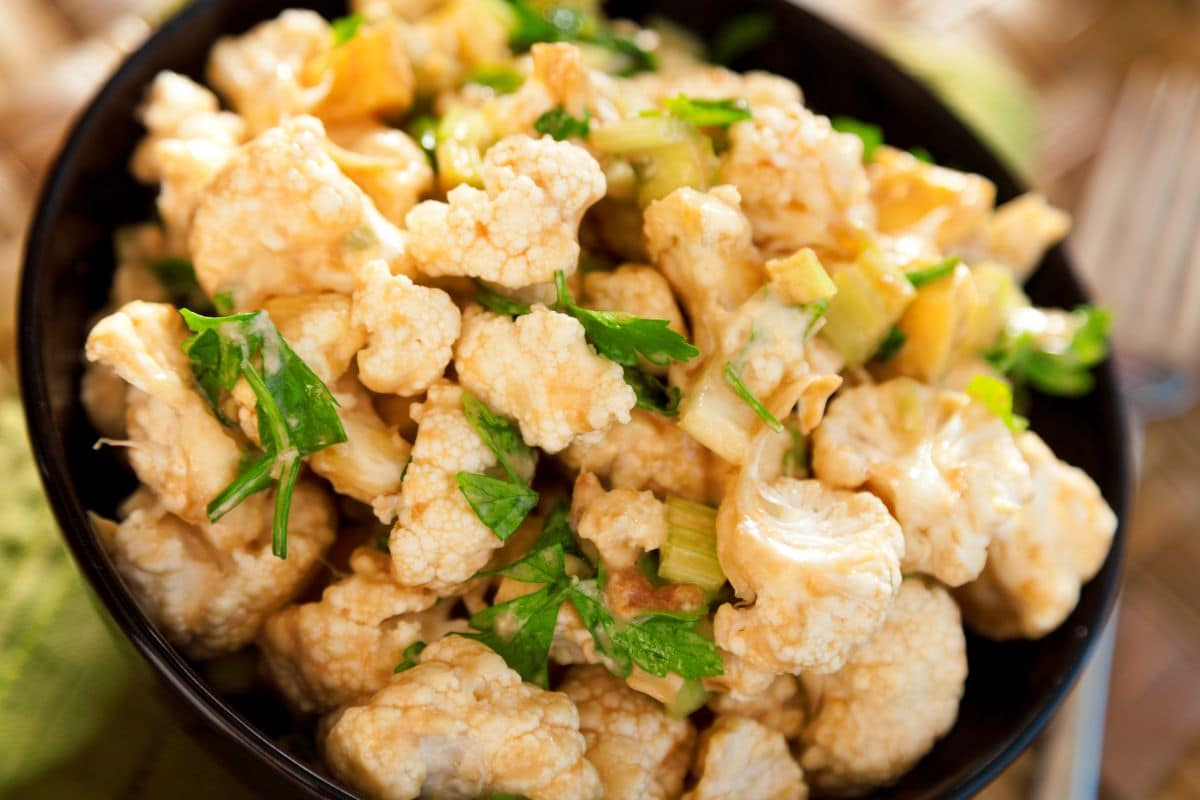 If potatoes are not available to you, then Cauliflower is an excellent substitute to fill in for the carbs you seek in potatoes.
This side dish results in a crisp and energizing dinner making it the perfect choice to serve with turkey wings.
You can prepare this salad beforehand, so you don't have to worry about it at the end time. This side dish's crunchiness counteracts the savory tastes and spices generally included in turkey wings.
The greatest thing about this salad recipe is that it is minimal in fat because it doesn't use mayo or oil.
5. Roasted beet salad with peaches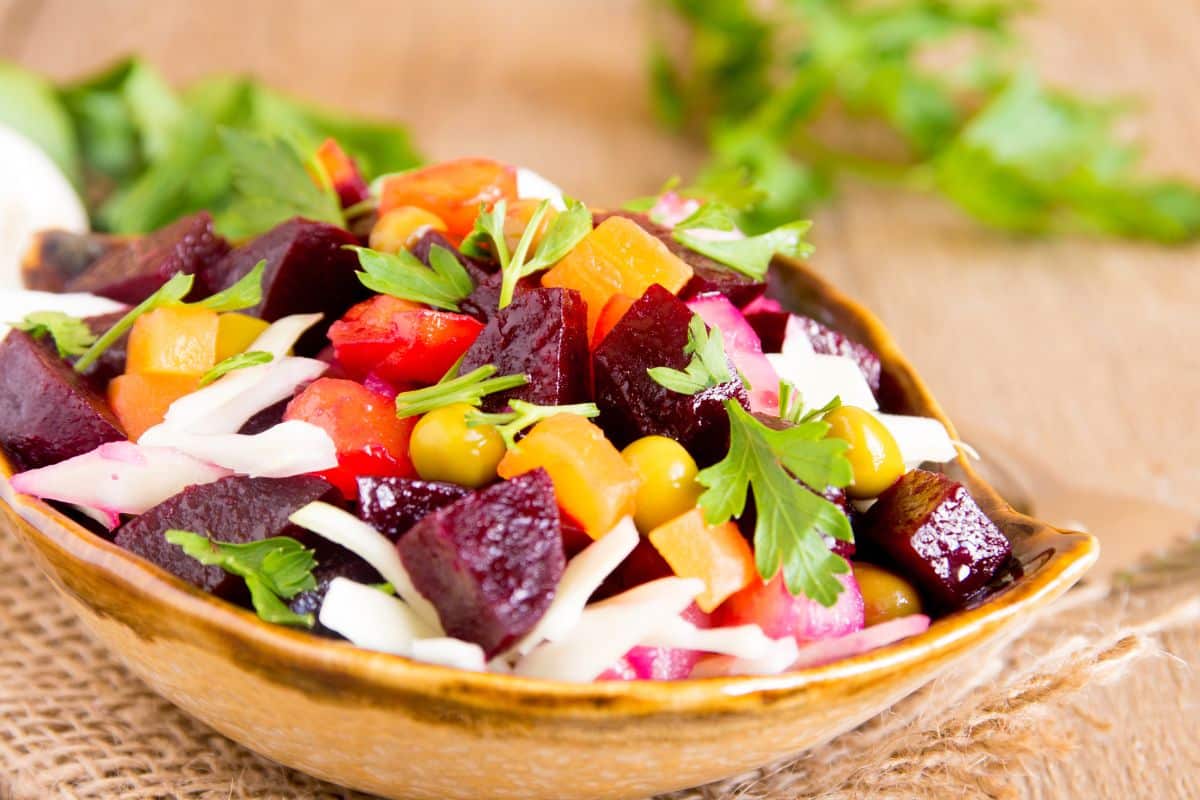 This side dish is a lovely cold salad for the summer but can also be served warm in the winter. It takes little effort to prepare and is a healthy side dish.
This salad just needs simple ingredients that you can easily find out in your kitchen already, yet it's brimming with sweetness, making it a delightful, contrasting side dish for your turkey wings.
In this dish, the salad is dressed with a simple vinaigrette, but if you want to keep things simple, you can choose to exclude it. If you're feeling upscale, feel free to sprinkle some blue cheese.
6. Honey roasted Brussels sprouts with bacon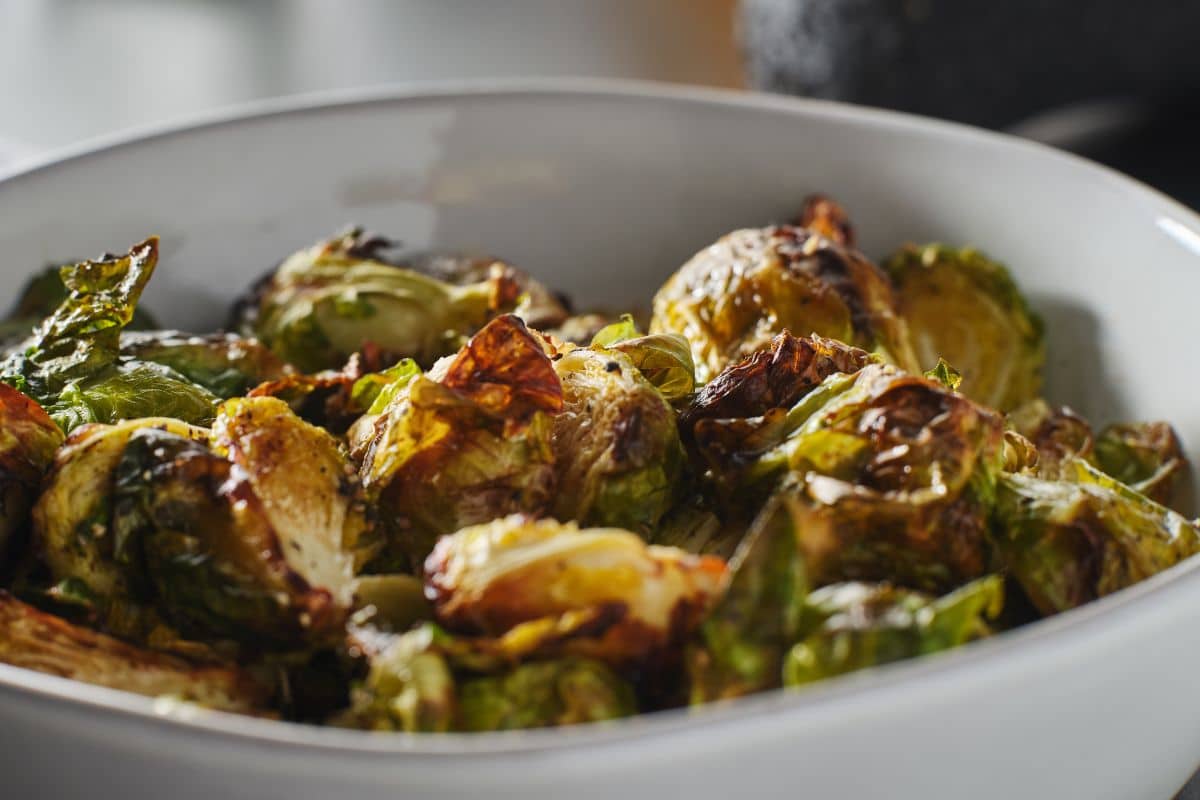 This side dish combines delicious, sticky, and sweet flavors. When preparing the Brussels sprouts, avoid boiling or steaming them because it will turn them soggy.
So the preferred way would be to bake them in an over, which will keep their subtle crunch.
Once the bacon is added and the honey is drizzled on top, you have a stunning side dish with a wealth of taste.
This honey-roasted Brussels sprouts with bacon recipe must be tried if you're seeking a special holiday side dish.
7. Stuffed Mini Peppers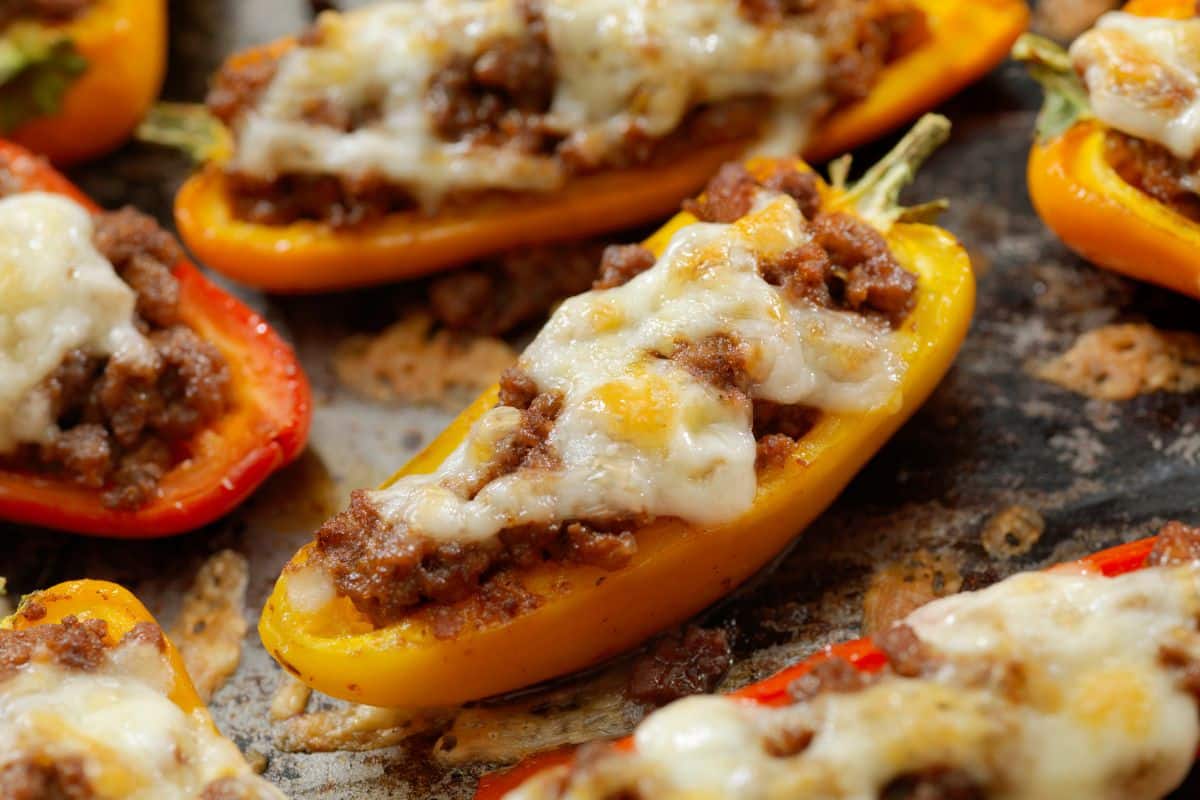 This is the dish for you if you are craving something cheesy and spicy. These cheesy, spicy bad boys pair perfectly with turkey wings, and not just that, their less fatty content makes it an ideal choice to serve alongside turkey wings.
With this dish, you won't have to worry about frying like the jalapeno poppers because these stuffed mini peppers can be baked, resulting in a delectable dish that is nutritious and tasty.
You don't have to worry about it being too hot either because cooked peppers lack their raw spiciness, so they can be served along the turkey wings easily.
8. Sweet Potatoes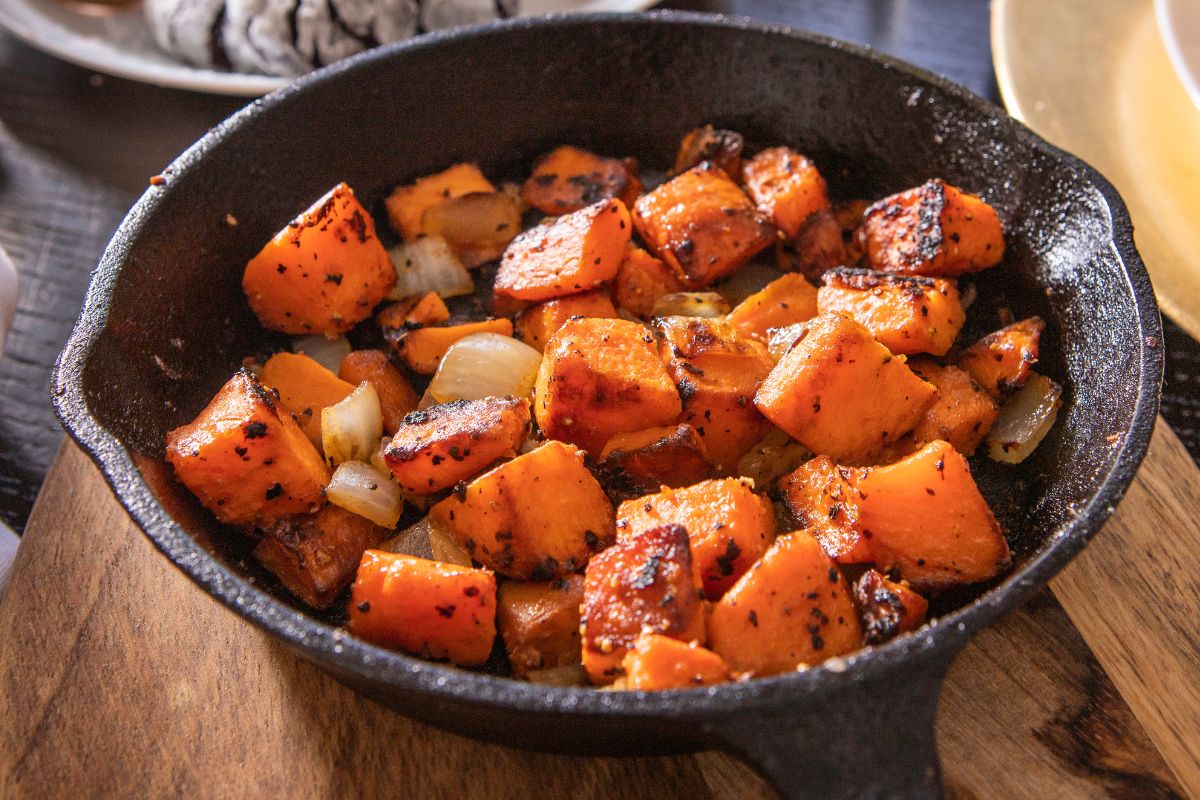 You won't expect turkey wings to pair up with sweet potatoes rather than plain ones, but the combo of sweet potatoes and turkey wings turns out to be very good taste-wise.
With this side dish, you won't have to be an expert in cooking because it's really simple to make. Just a little butter will do, and you're ready to go!
However, even though sweet potatoes that have been baked or fried already make a great side dish, filling them can still improve it. Sweet potatoes can be stuffed with a variety of things.
My recommendation would be to fill them with cheese and loads of broccoli. Salty, creamy, and sweet together are the perfect combo.
In addition, sweet potatoes and broccoli provide a great, healthy counterpoint to the turkey wings.
9. Avocado Fries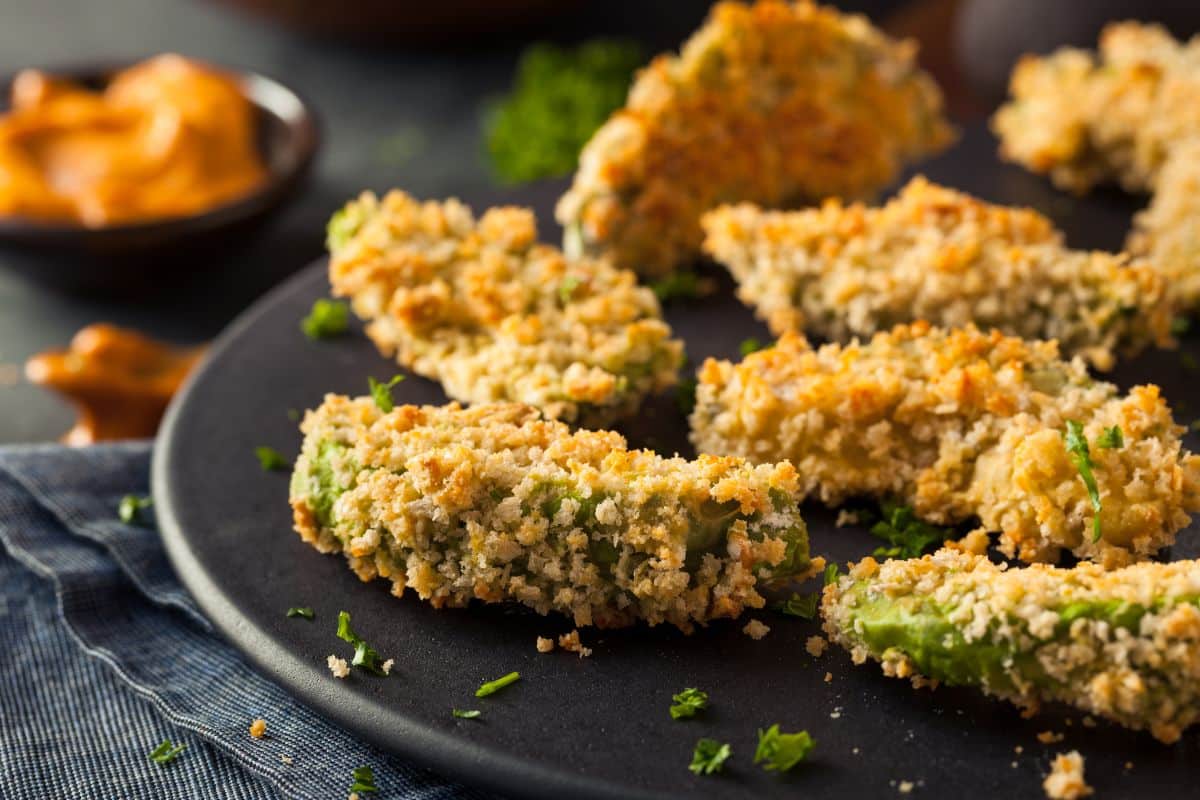 When deep-fried, French fries can be very unhealthy for you, but with these avocado fries, you have a healthier substitute that tastes just as amazing as French fries.
Avocado fries have a crispy outside and a soft, creamy interior. Additionally, since avocados are high in healthy fat, you can eat as many as you like without feeling guilty.
You could bake them or fry them in an air fryer for an even healthier side dish. Avocado fries are best enjoyed with a basket of turkey wings and a creamy dipping sauce.
Final Words
So there you have it—our picks for the top side dishes to serve with your turkey wings meal.
There is no question that turkey wings taste much better with sides, whether it is for casual summer dinners or Thanksgiving. The never-ending lists of pairings for turkey wings only make the tongue thirst and tingle.
We hope these best side dishes will make your dinner more flavorful and juicier.
Print
9 Best Sides for Turkey Wings
Check out these great Side Dish Recipes for Turkey Wings that have been shared on Pinterest.
Author:
Prep Time:

5 minutes

Cook Time:

10 minutes

Total Time:

15 minutes

Yield:

1 serving

Category:

Sides

Method:

Cooking

Cuisine:

Side Dish
Instructions
Click on each link above to view the pin and recipe.
Obtain all the necessary ingredients to make the recipe.
Follow the steps to create your side dish.
Enjoy your delicious meal =)
Nutrition
Serving Size:

1 serving

Calories:

100

Sugar:

8 g

Sodium:

2130 mg

Fat:

1 g

Saturated Fat:

0 g

Unsaturated Fat:

0 g

Trans Fat:

0 g

Carbohydrates:

21 g

Fiber:

3 g

Protein:

1 g

Cholesterol:

0 mg
Keywords: Best Side Dishes for Turkey Wings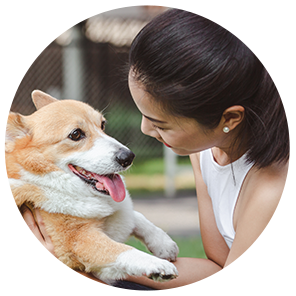 Hi, I'm Linda thanks for stopping by! We're so happy you're here. If you're a foodie and love to cook from home - you're in the right place..
LEARN MORE
Join the mailing list and receive our free newsletter!
Recipe Marker provides you with the best information about home cooking tips, recipes, ingredient substitutes and more. Check out our blog to see the latest articles.