11 Best Starburst Flavors Ranked! (Updated 2023)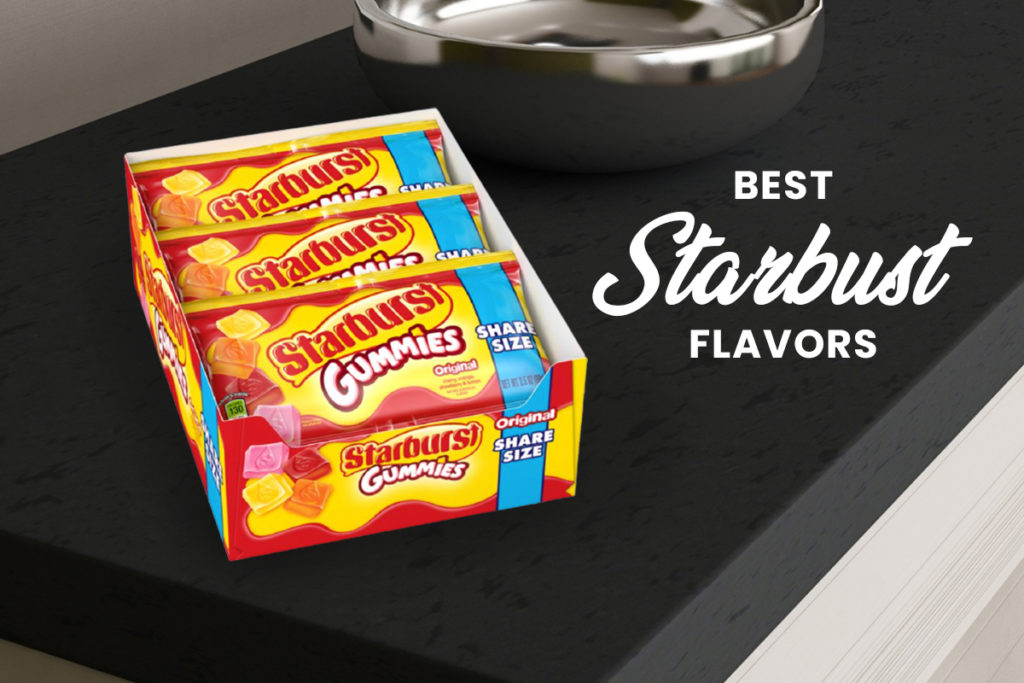 Are you trying to decide what is the best Starburst flavor? In this article, we share a list of the best Starburst flavors.
Many people love Starburst's chewy, juicy, and tangy candy. Read on to discover what makes these candies great.
Best Starburst Flavors Ranked
1. Strawberry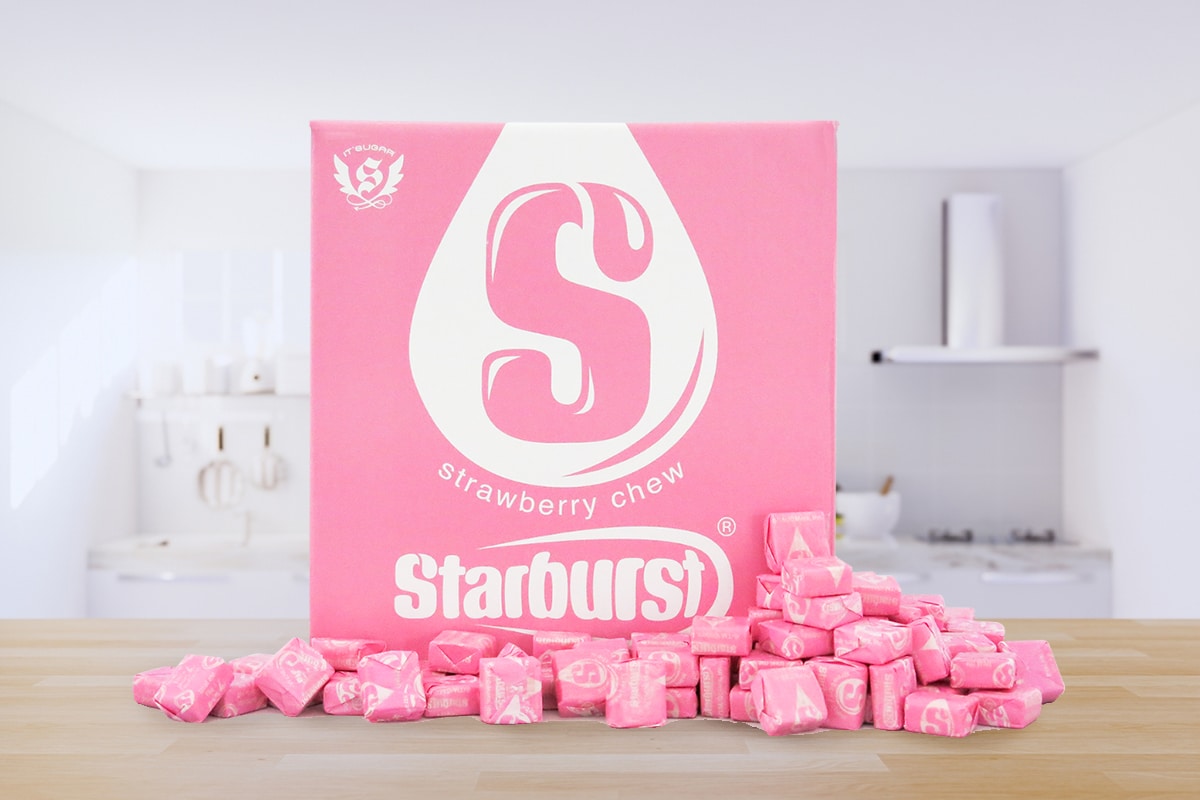 Get this all-time favorite original flavor. Pink strawberry's taste is extremely sweet with a hint of tartness. It has a mild and less robust flavor than the other offerings.
Did you know that this flavor is also a favorite of many celebrities and even presidents? So, don't miss this Starburst flavor!
2. Watermelon
Watermelon-flavored Starburst is fresh, juicy, and delicate — everything you want in the actual watermelon fruit. This deep pink candy is delectably sweet, just like the strawberry flavor.
Watermelon is a must-try for any pink Starburst fans.
3. Cherry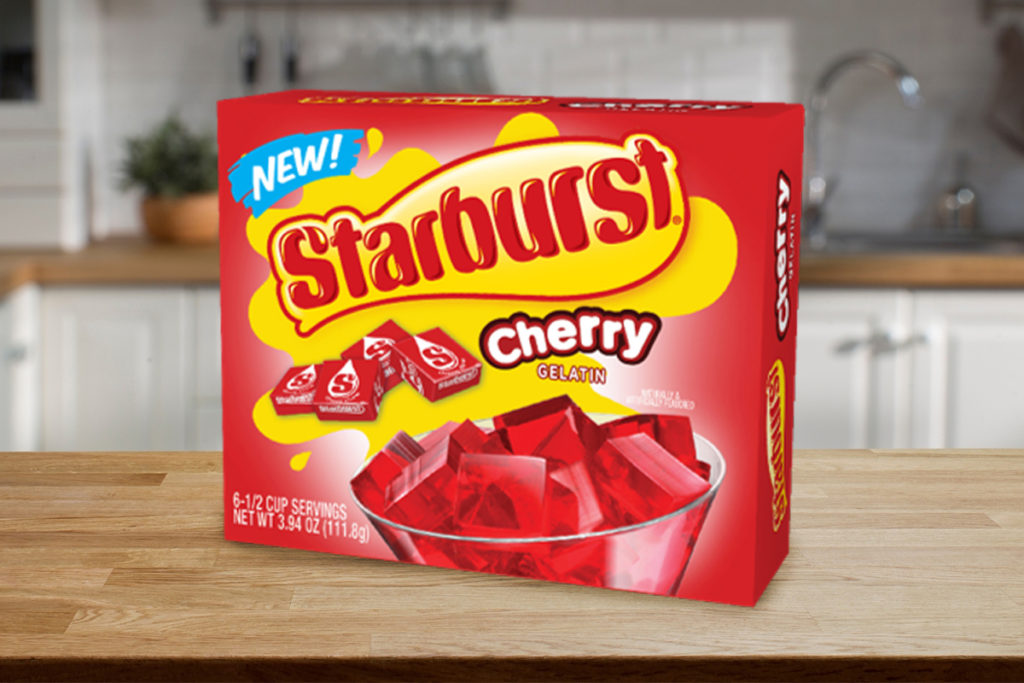 Do you like cherries? Well then, this cherry Starburst is for you.
While eating this delicious red candy, you will be reminded of sweet, sour, and juicy cherries; the perfect cherry on top!
4. Grape Slushie
Because of its delicious grape flavor, this Summer Splash pack flavor is one of the best. The taste is a bit sweeter and more balanced than the typical grape-flavored treats we are used to.
5. Lemon
Classic lemon is also available in Starburst flavors. This candy is fresh and sweet with a hint of sourness. Although it is not as sweet as some of the other options.
6. Strawberry Watermelon
Two of the favorite FaveREDs flavors have been combined into one with this Strawberry Watermelon candy. Rather than a mixed flavor, this one is half strawberry and half watermelon, with the colors divided down the center.
This option has more of a strawberry taste than watermelon, so you will get the same sweetness as the original strawberry but with a more tropical touch.
7. Lemon Lime
When you put lemon and lime together, you get twice the amount of juiciness and tartiness. For those who enjoy citrus, this is a delightful twist.
If the original lemon is not enough for you, the lime gives an added summery feel, making it more refreshing. That's why it is included in the Summer Splash collection.
8. Cherry Cooler
Enjoy another Starburst cherry variation with a summer twist. Cherry Cooler tastes fresh, and it adds a unique experience to the regular cherry chew. This flavor balances out the cherry's tartness because the coolers generally have less lemon and sugar in them.
Moreover, some people think the original red candy in cherry flavor tastes similar to cold medication. This option fixes that and gives the cherry a summery spin.
9. Orange
A common flavor in candies, orange tastes fresh. If you are a yellow Starburst fan, then orange is a decent option.
You may find it superior compared to other Tropical Pack selections.
10. Fruit Punch
Fruit Punch candy is yummy and offers a lot of distinct flavors. You will taste a touch of grape in it, along with cranberry, passion fruit, and guava.
This dark purple chew might be a tasty option for grape fans. It also has the same acidic intensity as the cherry flavor.
11. Blue Raspberry Lemonade
How about Blue Raspberry Lemonade? The flavor is fascinating and puzzling, but it might suit your preference.
On one side, there is blue raspberry, which is a complex taste to pin down in the first place. Actually, it does not have a raspberry flavor to it at all. When you combine lemonade with it, you get a more acidic, subtle blue raspberry flavor with a quite sweet aftertaste.
Wrapping Up
Starburst candy has a range of flavors, and the manufacturer is always coming up with new variations. You can choose your favorite flavor from the selection of fruit-inspired choices. Enjoy the fruity goodness that the candies bring.
Hope you enjoyed our list of the best Starburst flavors. Have fun!
Print
11 Best Starburst Flavors
Check out this list of the best Starburst flavors to try!
Instructions
Pick your favorite flavor
Click on the link to visit Pinterest
Buy items from your local store or online
Enjoy and share on social media!
Keywords: Best Starburst Flavors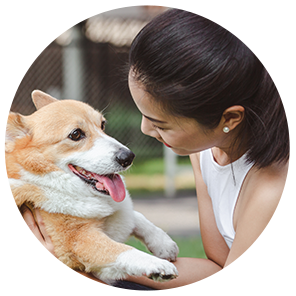 Hi, I'm Linda thanks for stopping by! We're so happy you're here. If you're a foodie and love to cook from home - you're in the right place..
LEARN MORE
Join the mailing list and receive our free newsletter!
Recipe Marker provides you with the best information about home cooking tips, recipes, ingredient substitutes and more. Check out our blog to see the latest articles.