7 Best Substitutes for Heavy Cream in Pasta (Updated 2023)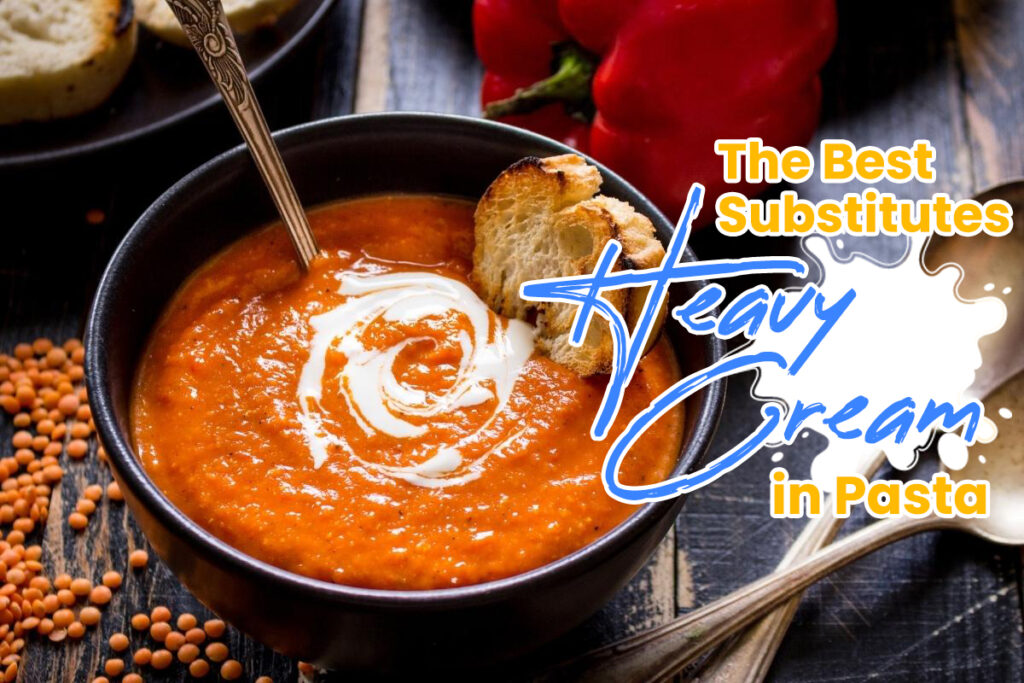 Looking for heavy cream alternatives in pasta? Perhaps you're out of food and don't feel like going grocery shopping.
Or maybe you're looking for a healthier alternative to traditional pasta.
There's always an option that will work for you, no matter what the situation.
In this article, we'll give you a list of the best substitutes for heavy cream in pasta. Read on for more details.
Best Substitute for Heavy Cream in Pasta
1. Half and Half or Coffee Creamer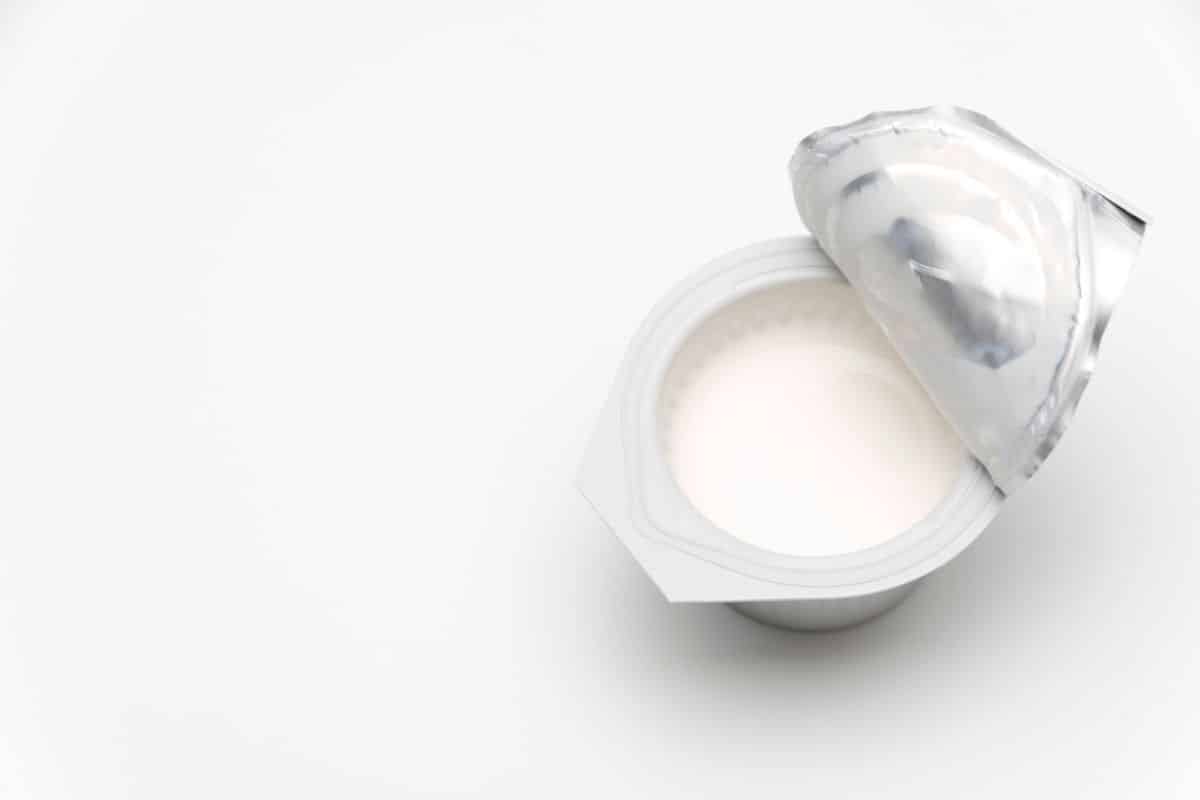 Unflavored coffee creamer or half-and-half can be used in place of heavy cream for sauces in a pinch. Without sacrificing flavor and cutting the fat in half!
I've used half and half in soups as well to add creaminess.
2. Coconut Cream
Shavings of coconut can be mixed to make coconut cream. Yes, coconut cream may be made by combining coconut flakes with water in a blender.
Coconut milk is produced when the coconut is processed at high speeds, causing the oils to separate.
Coconut milk is prepared in the same manner, but contains a little bit more water, making it more liquidy.
However, coconut cream may be used in place of heavy cream in both pasta dishes and other types of cooking due to its increased thickness and fat content.
To get the best results, use 1 tablespoon of coconut cream for every tablespoon of heavy cream.
However, if you don't want a strong coconut taste in your pasta sauce, you may need to reduce the amount of coconut cream you use.
3. Whole Milk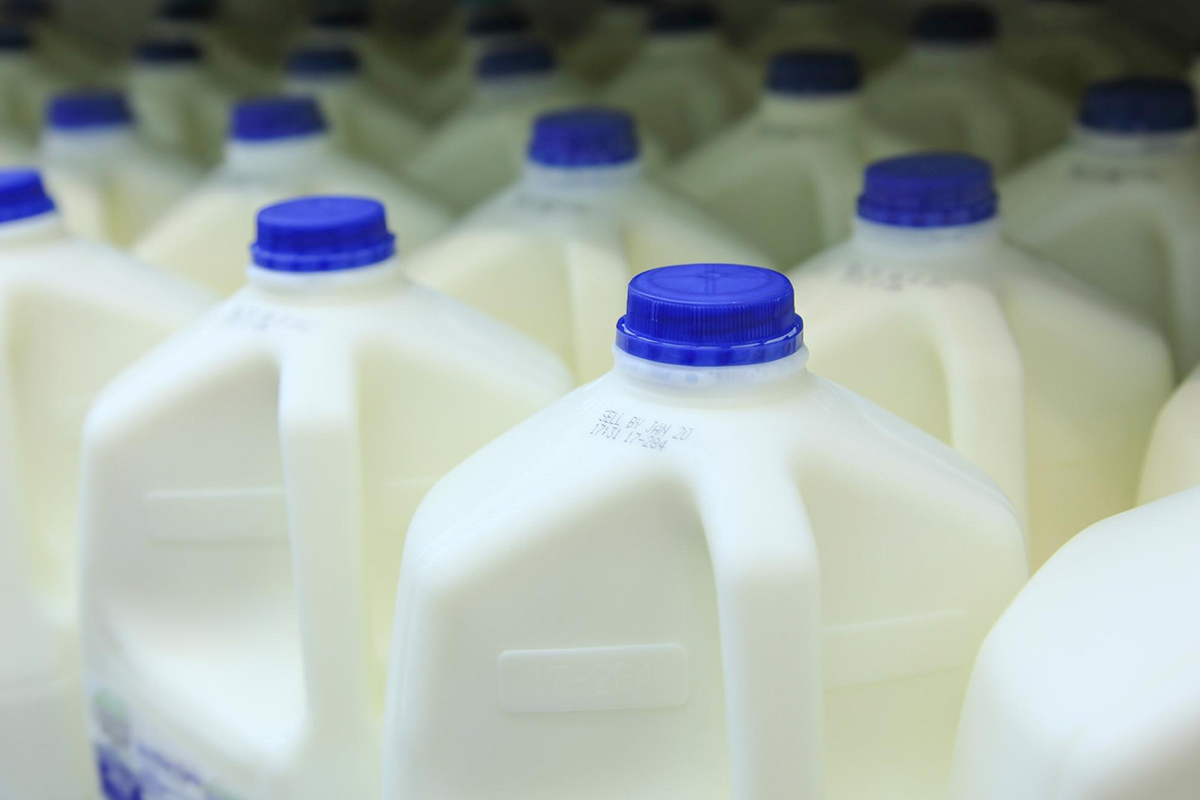 If you don't have any heavy cream on hand but still want to make pasta, whole milk is the easiest option.
Consider alfredo sauce for pasta as an example. Alfredo pasta is a type of pasta dish that is often made with butter, eggs, parmesan cheese, and noodles.
Heavy cream is an integral part of the modern recipe.
If you want to make Alfredo sauce but don't want to use heavy cream, milk is a great and popular alternative because it won't change the sauce's texture or flavor.
You may have a low-fat replacement for heavy cream without sacrificing the creamy texture of your Alfredo sauce with this trick.
The fat content of whole milk is 3.5%. Although it has a richer texture than regular milk, it is significantly lighter than heavy cream.
4. Evaporated Milk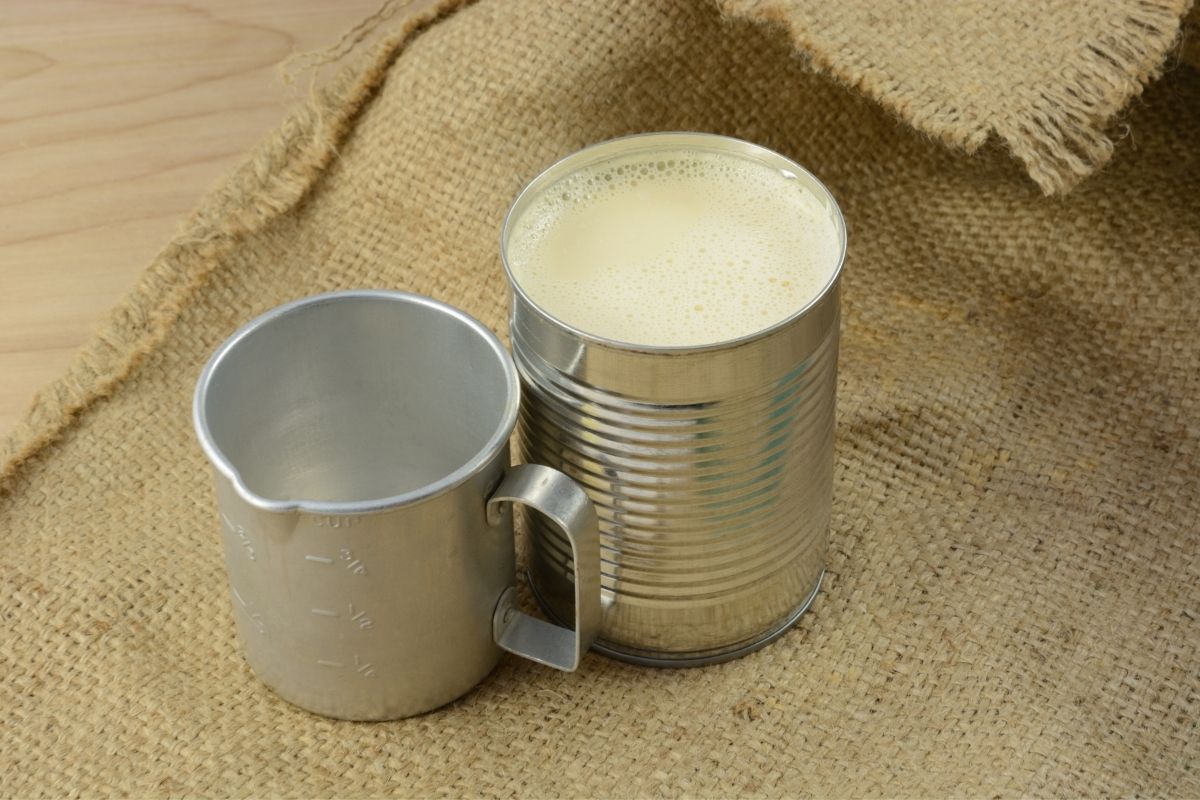 Evaporated milk is just another name for long-lasting canned milk. It is creamier and thicker than milk and with 60% less water.
Pasta and other baked delicacies, as well as other dishes that call for heavy cream, benefit most from this milk.
It won't whip as well because it's not as thick as heavy cream.
Lighter than heavy cream, evaporated milk allows you to enjoy your pasta's white sauce without feeling weighed down by the richness of traditional creamy pasta made with heavy cream.
When creating Alfredo Sauce, you may also use evaporated milk instead of heavy cream.
The Alfredo sauce of your childhood probably didn't have any heavy cream in it. Many modern Alfredo sauce recipes, however, call for heavy cream.
Pasta dishes like Fettuccine benefit greatly from the addition of warm, creamy, and cheesy Alfredo sauce.
It's a luscious blend of butter and cream, with the addition of seasonings like salt and pepper.
5. Milk and Butter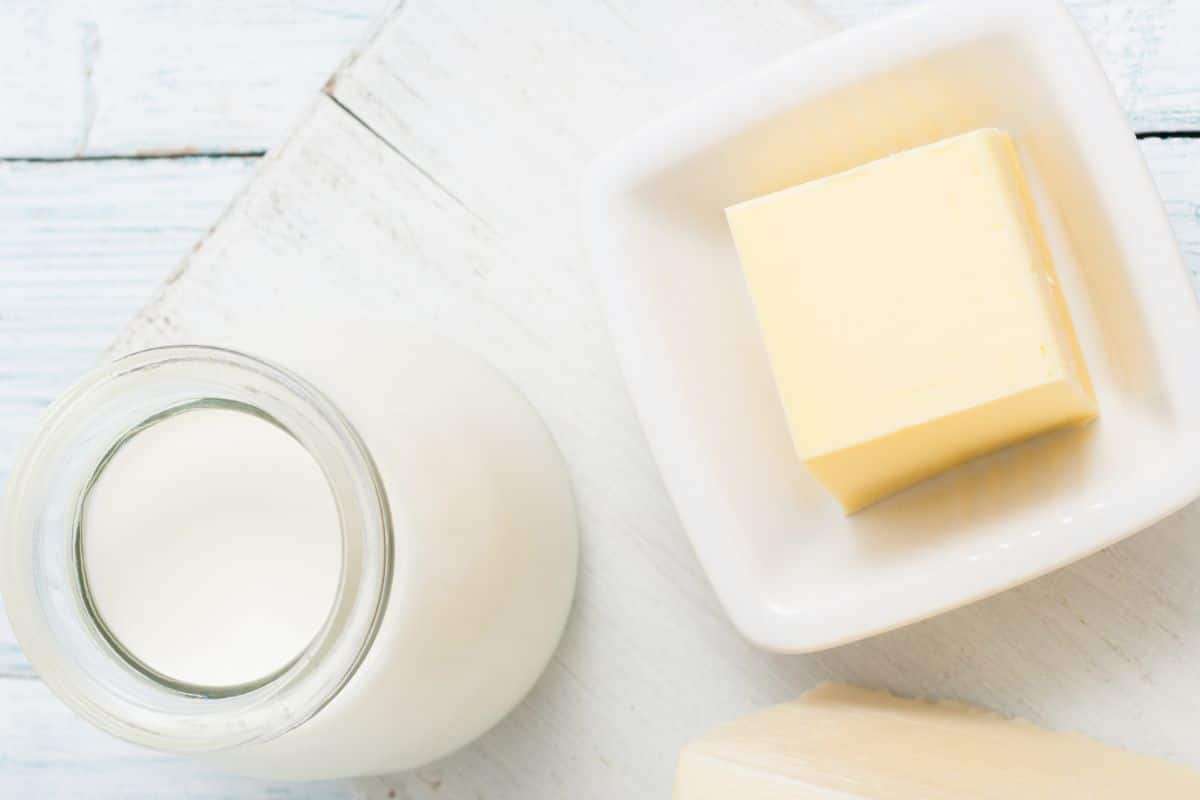 Lighter alternatives to heavy cream include milk and butter, which go excellent with pasta.
Butter's 80% fat content increases the milk's fat level to that of heavy cream.
If you're making the recipe with low-fat milk, use less butter. Pasta sauce can also be thickened with a spoonful of flour.
For the greatest results, use this replacement in your baked goods and spaghetti sauce.
Pasta sauce is often made richer and creamier with the addition of heavy cream.
Heavy cream may be replaced well with milk or butter. You shouldn't expect it to whisk like heavy cream, though.
6. Almond Cream
Some people who are very concerned with their health might prefer almond cream.
Equally popular, almond milk is a versatile addition to every kitchen.
It's easy to make at home by mixing wet almonds into a consistency similar to milk or cream.
Almond cream, which is made by removing the water from almond milk, is much denser. It's easy to find, and you can even buy it in a store near you.
You can use almond cream as a substitute for heavy cream in pasta by adjusting the recipe by subbing in 1 heaping tablespoon of almond cream for 1 tablespoon of the heavy cream.
7. Yogurt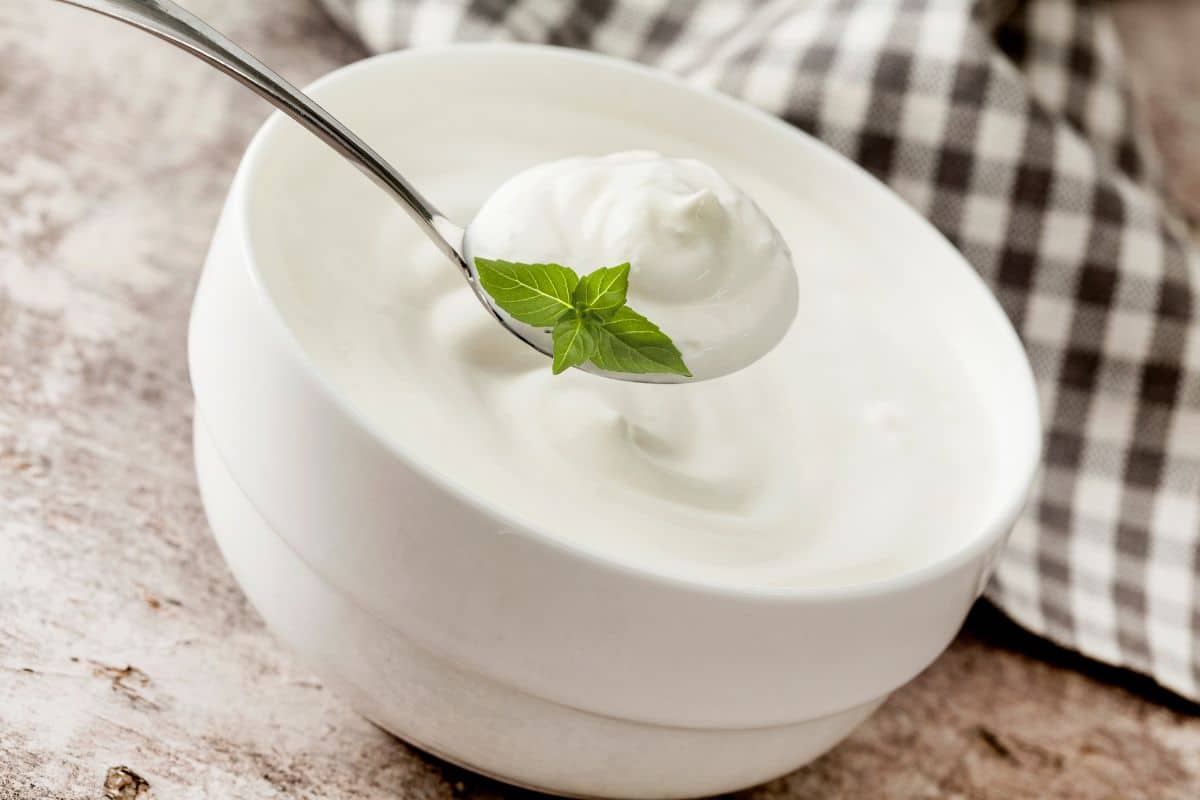 Yogurt, which is full of probiotics, may have the same velvety consistency as full-fat sour cream.
Although any handmade batch of yogurt would do, we recommend trying the commercial kind first for the best results because many brands provide creamy and homogenized yogurt.
It's common knowledge that homemade yogurt contains whey and has the potential to curdle.
Homemade yogurt can be used if you don't mind a somewhat runnier texture.
Although yogurt won't replace heavy cream in terms of flavor, it may be easily blended with a wide variety of other ingredients.
Use the same amount of whipped yogurt as you would heavy cream.
Conclusion
Many pasta recipes are made with creamy sauces, and these sauces are made with heavy cream. However, it's not always that we have a stock of heavy cream available to complete the ingredients.
That's why we have listed some of the best substitutes for heavy cream in pasta. Hopefully, these alternatives have helped you in choosing what to try next.
Print
7 Best Substitutes for Heavy Cream in Pasta
Check out these great substitutes for Heavy Cream in Pasta that have been shared on Pinterest.
Author:
Prep Time:

5 minutes

Cook Time:

10 minutes

Total Time:

15 minutes

Yield:

1 serving

Category:

Substitutes

Method:

Baking

Cuisine:

Substitutes
Instructions
Click on each link above to view the pin.
Learn more about the ingredient.
Purchase the ingredient.
Add a substitute to your recipe =)
Nutrition
Serving Size:

1 serving

Calories:

149

Sugar:

12.32 g

Sodium:

2195.08 mg

Fat:

7.93 g

Saturated Fat:

4.55 g

Unsaturated Fat:

0.48 g

Trans Fat:

0 g

Carbohydrates:

11.71 g

Fiber:

0 g

Protein:

7.69 g

Cholesterol:

24.4 mg
Keywords: Best Substitutes for Heavy Cream in Pasta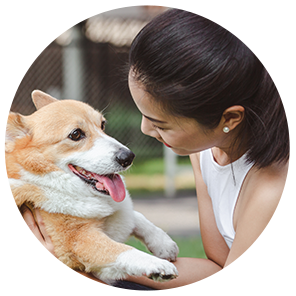 Hi, I'm Linda thanks for stopping by! We're so happy you're here. If you're a foodie and love to cook from home - you're in the right place..
LEARN MORE
Join the mailing list and receive our free newsletter!
Recipe Marker provides you with the best information about home cooking tips, recipes, ingredient substitutes and more. Check out our blog to see the latest articles.