7 Best Chicken Broth Substitutes for Home Cooking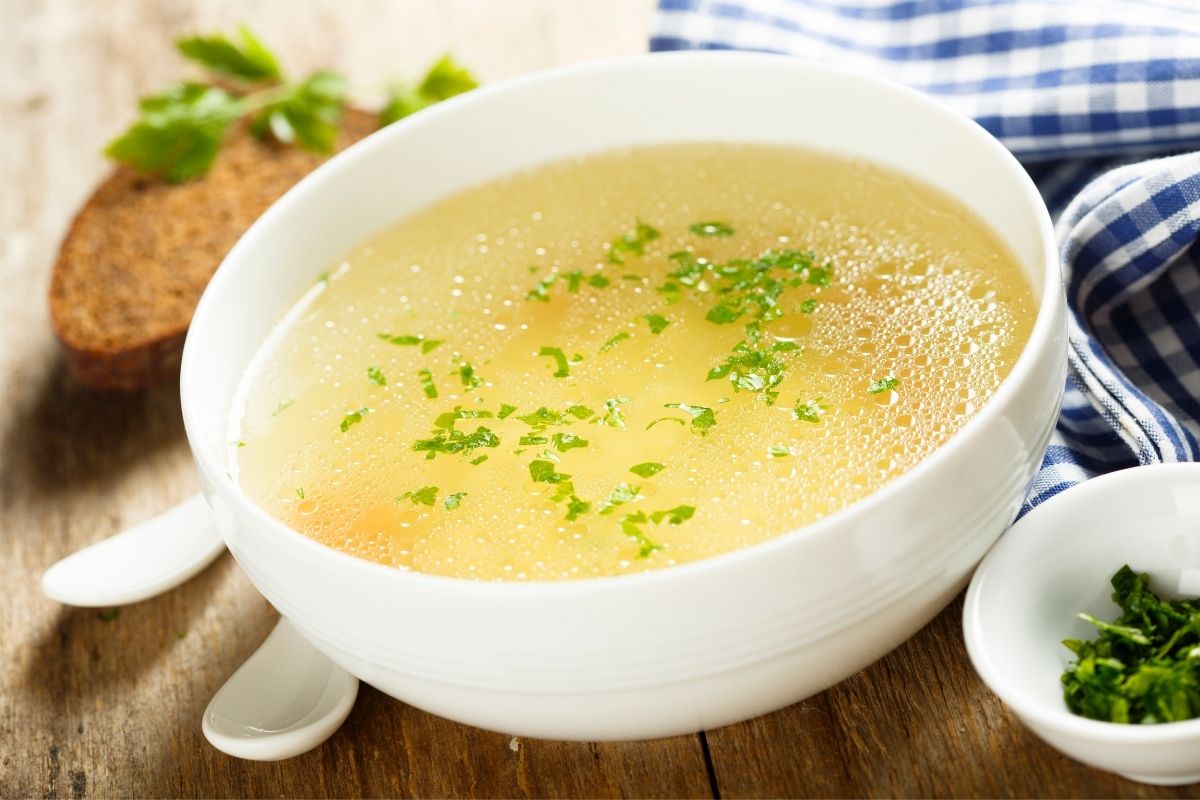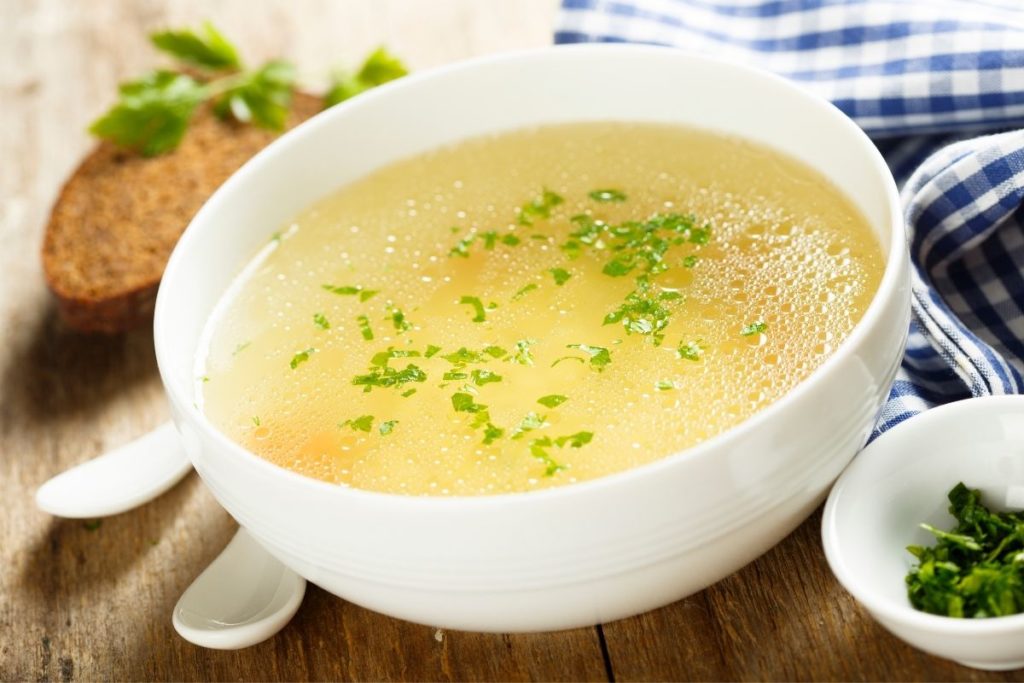 In this article, we share some great substitutes for chicken broth. Keep reading…
Nothing beats homemade chicken broth. The broth is often used in recipes such as soups, sauces, and casseroles. In short, it is one of many kitchen essentials to have in stock.
But what can you do when you run out? Well, fortunately, we have collected a list of chicken broth substitutes to help you out when you find yourself in this situation.
Best Substitutes for Chicken Broth
1. Vegetable Broth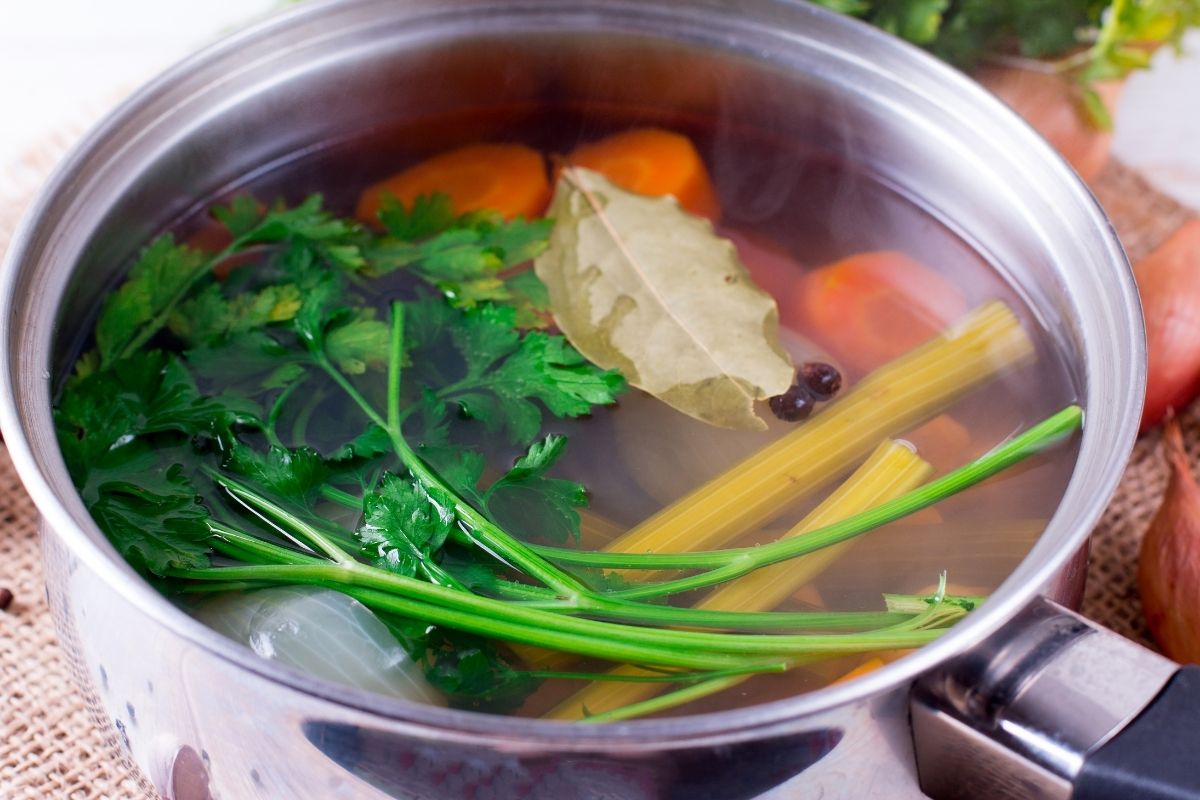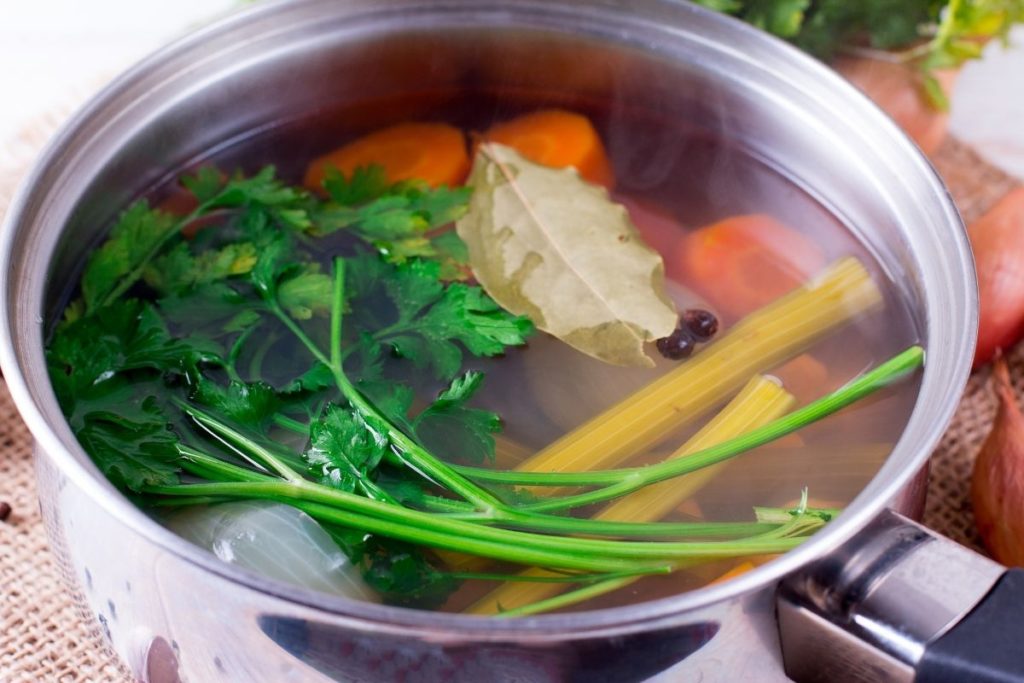 You can substitute chicken broth with vegetable broth as it has a similar taste and appearance. The vegetable broth comes in canned or cube form.
You can also make your own using any vegetables outside the cabbage family.
Mix 2 cups of water with a cup of chopped vegetables like celery, carrots, spinach, parsley, and onions. Bring the vegetables to a simmer until they become soft. Then strain the liquid.
Let it cool before pouring it into a blender and pureeing it for additional flavor and vitamins. Or reduce the water to 1 cup, barely covering the vegetables, for a richer taste.
2. Boullion Cubes or Powder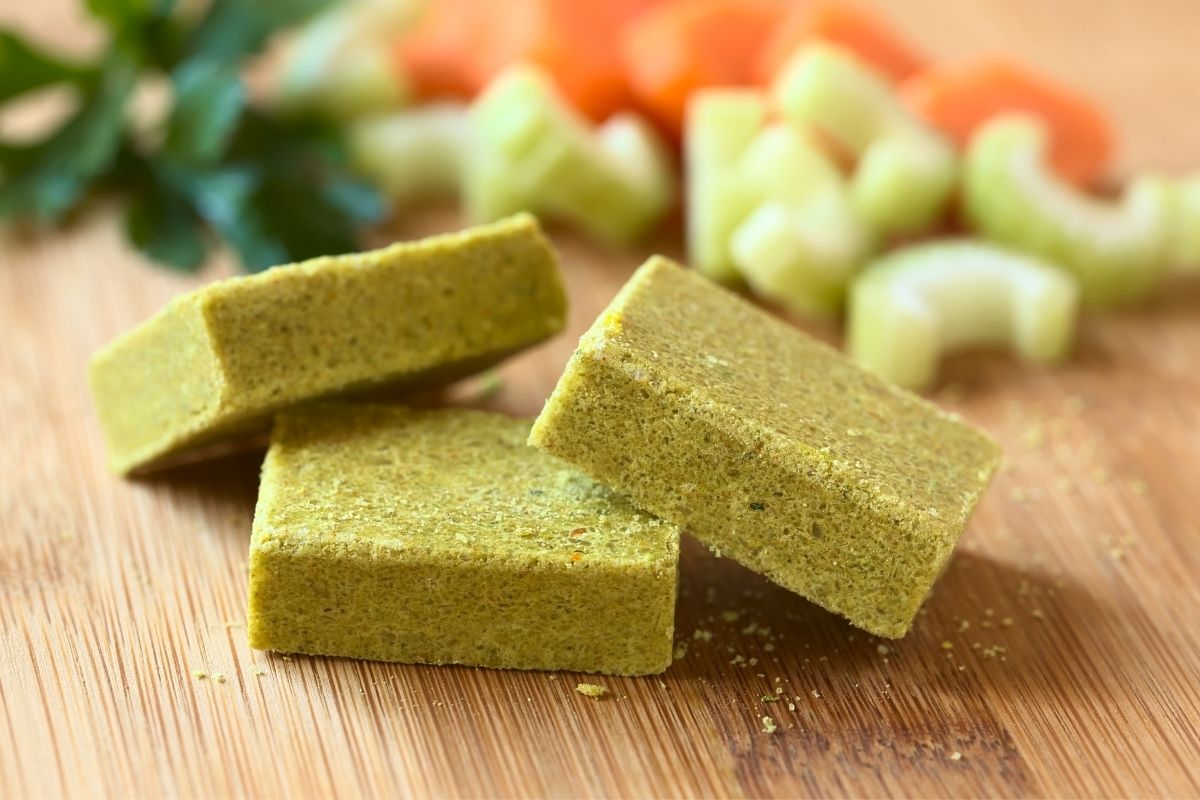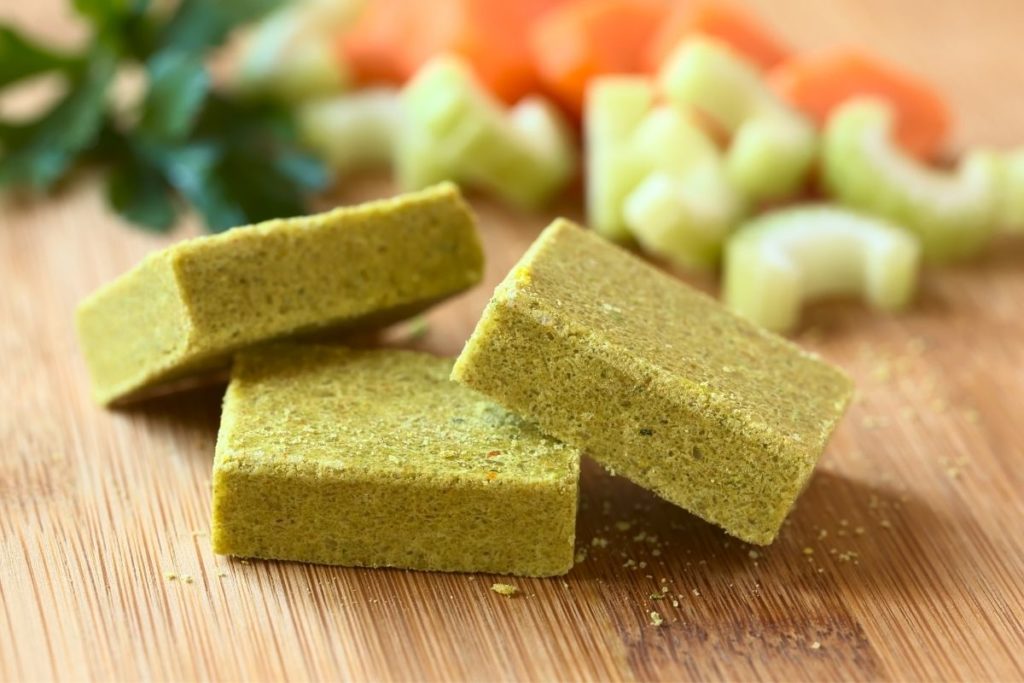 When used in full recipes, such as for a stew, bouillon serves well as a replacement for chicken broth. Bouillon cubes or powder dissolved in hot water taste close to chicken broth.
It may lack the taste and texture of a good canned broth or one made at home. But you can try using 25-50% more cube or powder to improve the taste of the bullion.
Keep in mind that bouillon will taste saltier than typical chicken broth, so taste the mixture first before adding more salt.
3. Wine or Beer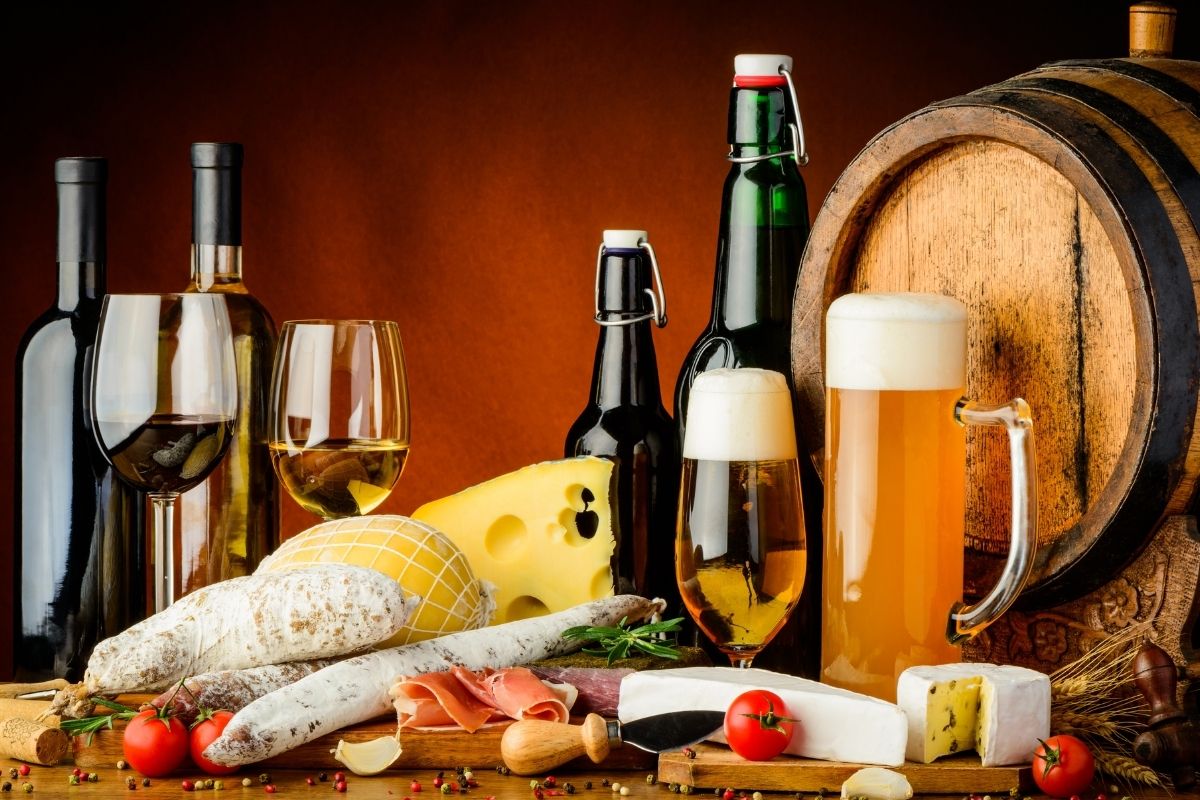 You may also substitute red or white wine, or even beer, in recipes that call for chicken broth in a sauce or a base to simmer the chicken in. Alternatively, for the chicken broth, use half water and half wine.
If your recipe needs half a cup or less of chicken broth, dry white wine makes a delicious and simple alternative. It can give a mildly acidic taste and is ideal for thinning a sauce or deglazing a pan.
The sauce will have a rich red color if you use red wine. The alcohol evaporates as you simmer the dish, but the flavor stays.
4. Chicken Base or Broth Concentrate
Chicken base normally comes packed in a small container, while you will typically find chicken broth concentrate in a single-serve packet. You can dissolve both ingredients in hot water.
They also offer the same level of taste to your meals as chicken broth does. You can spice it up even more by dissolving it in less water.
5. Water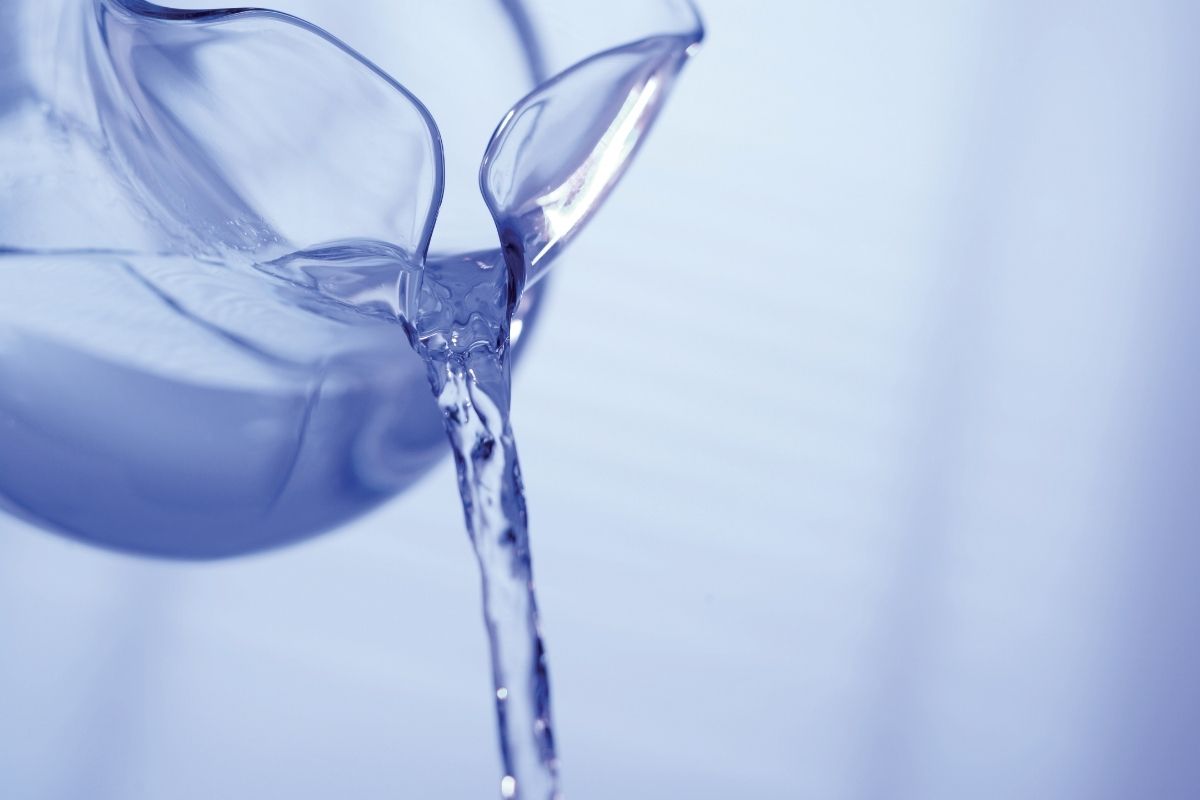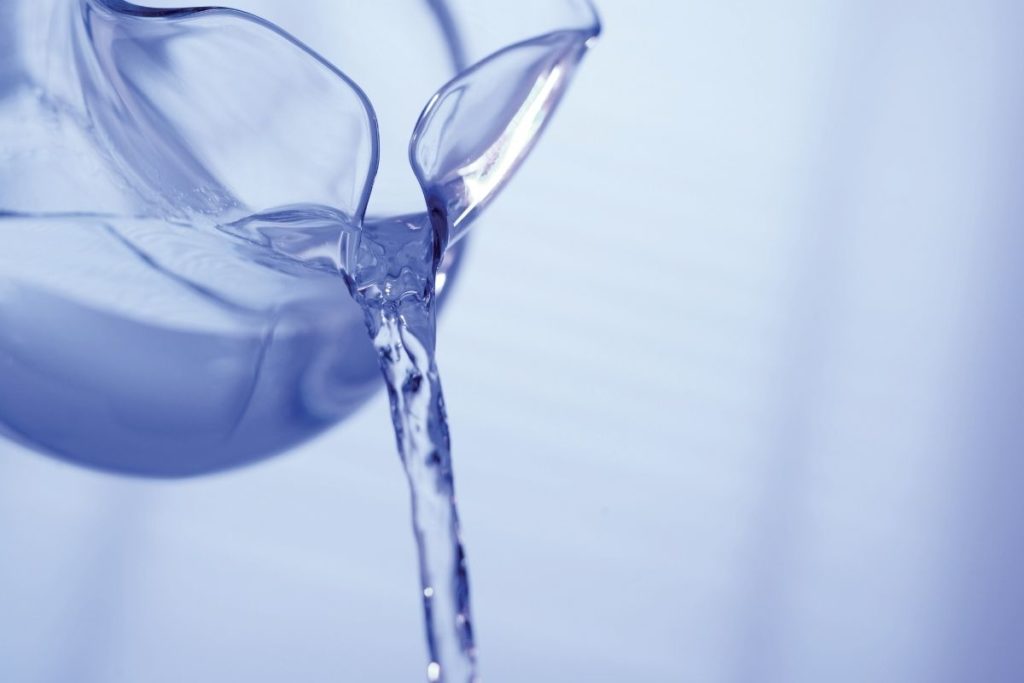 You can use water instead of broth if your recipe requires a small amount of broth to deglaze a pan or thin out a sauce or soup.
The salt content of commercial chicken broth is high. Simply substitute equal amounts of plain water for the chicken broth required.
To achieve the full flavor of chicken broth, try adding some seasonings like salt or pepper.
Adding more seasoning is simple, but removing seasoning is not. So, begin by adding 1/4 teaspoon to taste, increasing the amount until you reach your desired flavor.
Add some yellow onion skins to the chicken broth if the color of the broth is essential to the final dish. Do not forget to remove them before adding the broth to the recipe.
6. Salted Butter and Water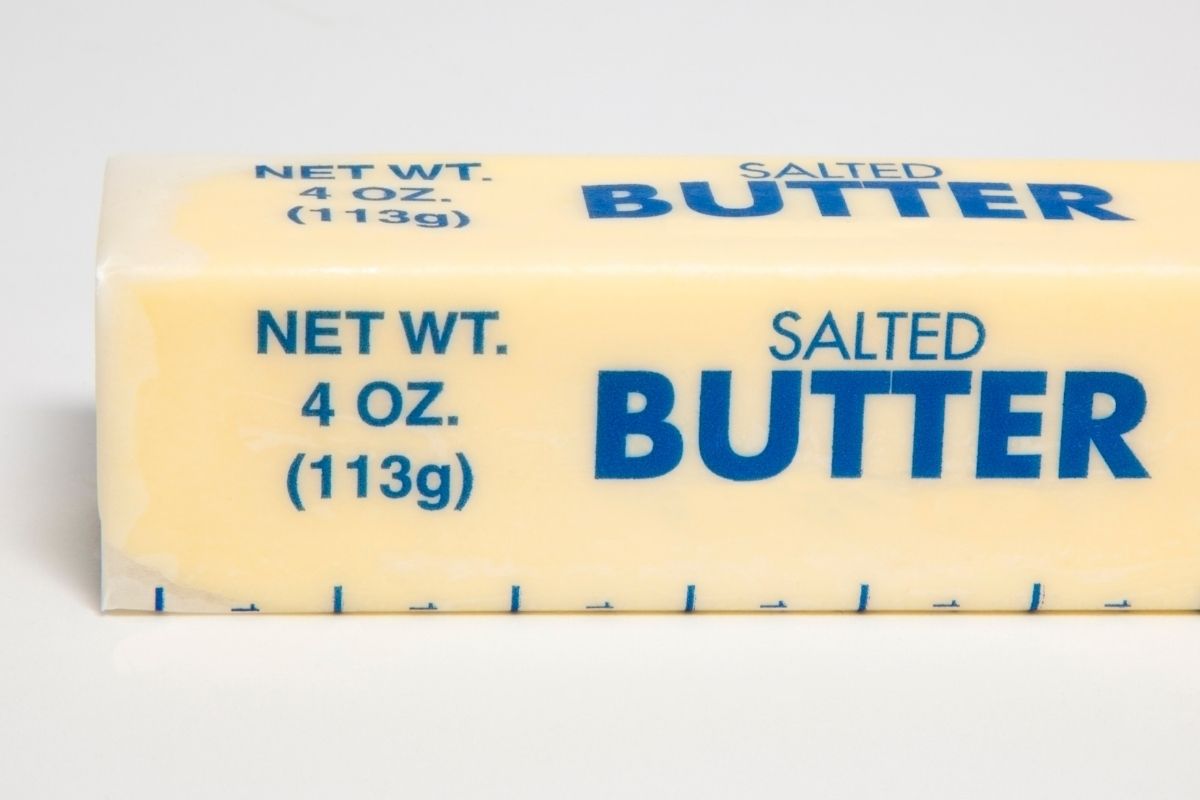 If you do not have any broth available but want something more flavorful than plain water, consider substituting a cup of water and a tablespoon of butter for each cup of chicken broth in the recipe.
Though butter can add a richer taste than just water, do not use this substitution in recipes that require chicken broth as the principal ingredient.
7. Herbs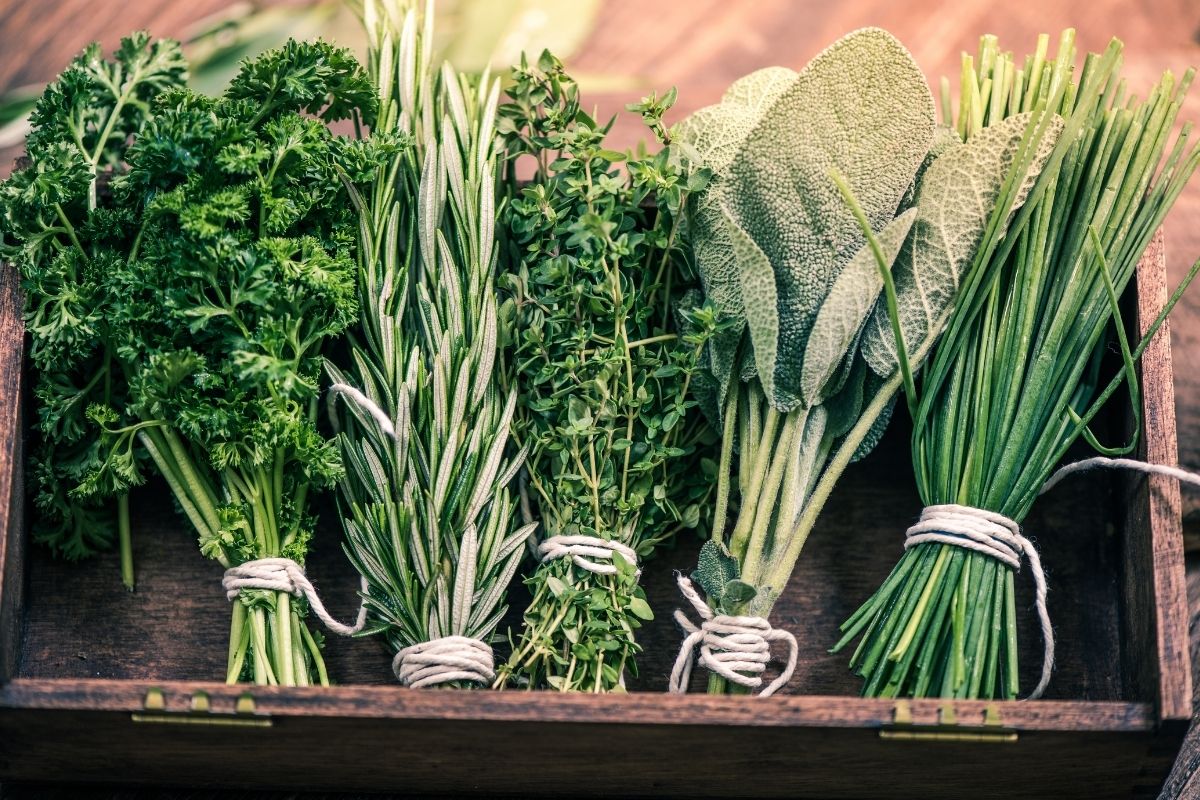 Herbs can bring flavor to a dish, too. You can use herbs instead of chicken broth. Use the same amount of plain water as the recipe requires for chicken broth.
You probably have basil, parsley, oregano, and thyme in the kitchen.
First use 1/4 teaspoon total of your dried herbs, equivalent to 1 teaspoon of freshly chopped herbs.
Then gradually raise the quantity until the dish tasted well seasoned.
The Bottom Line
One of the best cooking ingredients is chicken broth. But sometimes, you may not notice you have run out until you need it for a recipe.
You can create your own chicken broth if you've got the time. There are, however, quick and easy chicken broth substitutes you can use.
Take your pick from the options above and think about how it will match your recipe before trying it out.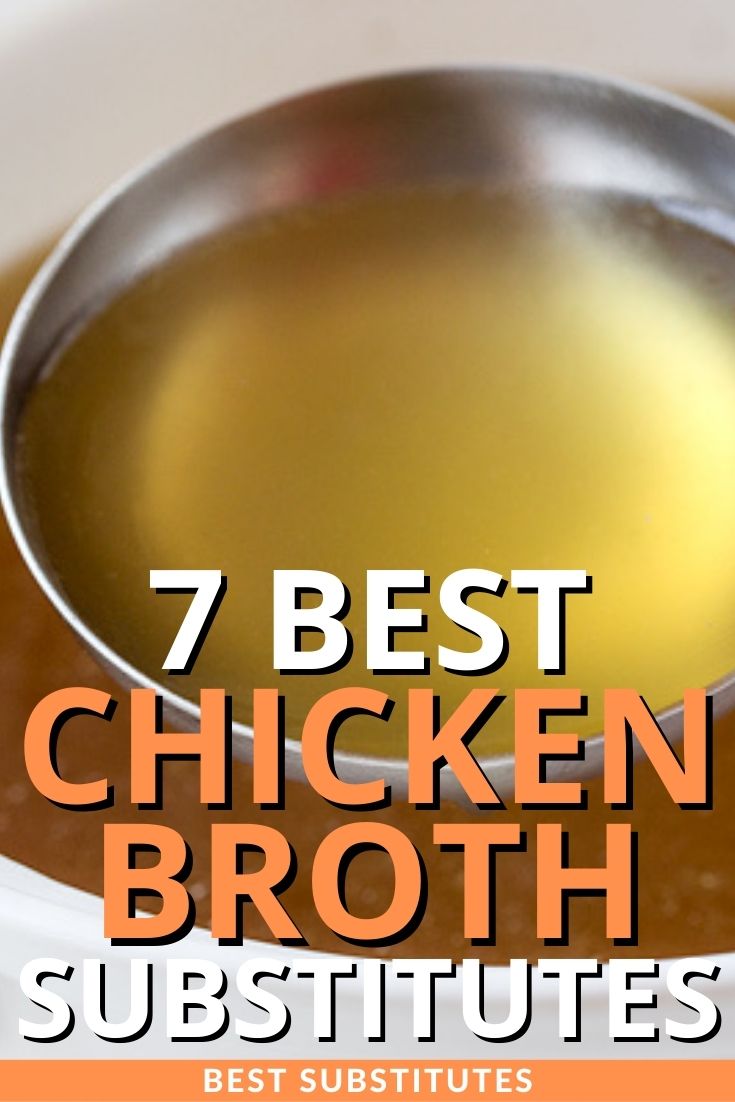 Hi friend!  Welcome to my site! I'm so happy you're here. I'm Linh and I live in Arizona. I am obsessed with all things food!
LEARN MORE
Join the mailing list and receive our free newsletter!
Recipe Marker provides you with the best information about home cooking tips, recipes, ingredient substitutes and more. Check out our blog to see the latest articles.