5 Best Kitchen Bouquet Substitutes (Updated 2023)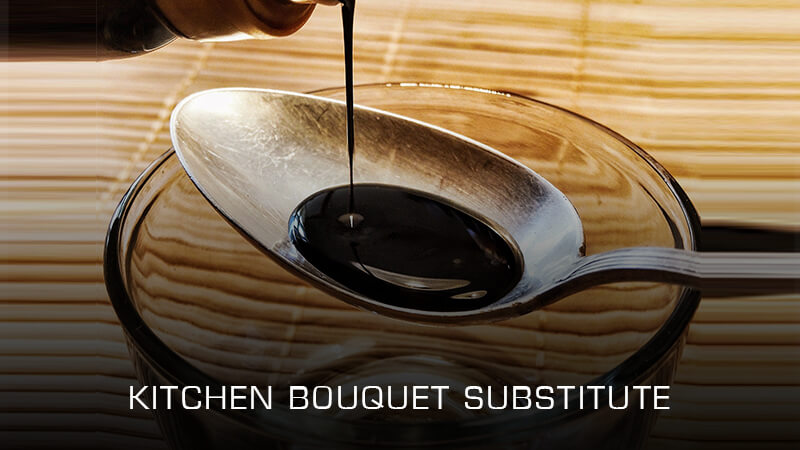 Are you looking for the best substitutes for kitchen bouquets? In this article, we will share our recommendations.
Eating is a sensual experience; not only is it a gustatory experience but also an olfactory, visual, tactile, and even auditory one. Because of this, cooks strive to achieve the perfect taste, smell, texture, and consistency of their dishes.
Of course, another important factor when experiencing food is its visual aspect. After all, appearance is what makes your dish look appealing. A kitchen bouquet is an amazing cooking condiment used by many to achieve this.
From plating to garnishing, looks can definitely make your food seem more delicious than it already is. So, it is important to take this into account when preparing your meals. One thing you should consider is color. For dishes that are conventionally brown, you might want to use a kitchen bouquet.
If you're missing this ingredient, don't worry because we share some great alternatives you can use.
To start, here's what you need to know about kitchen bouquets:
What is Kitchen Bouquet?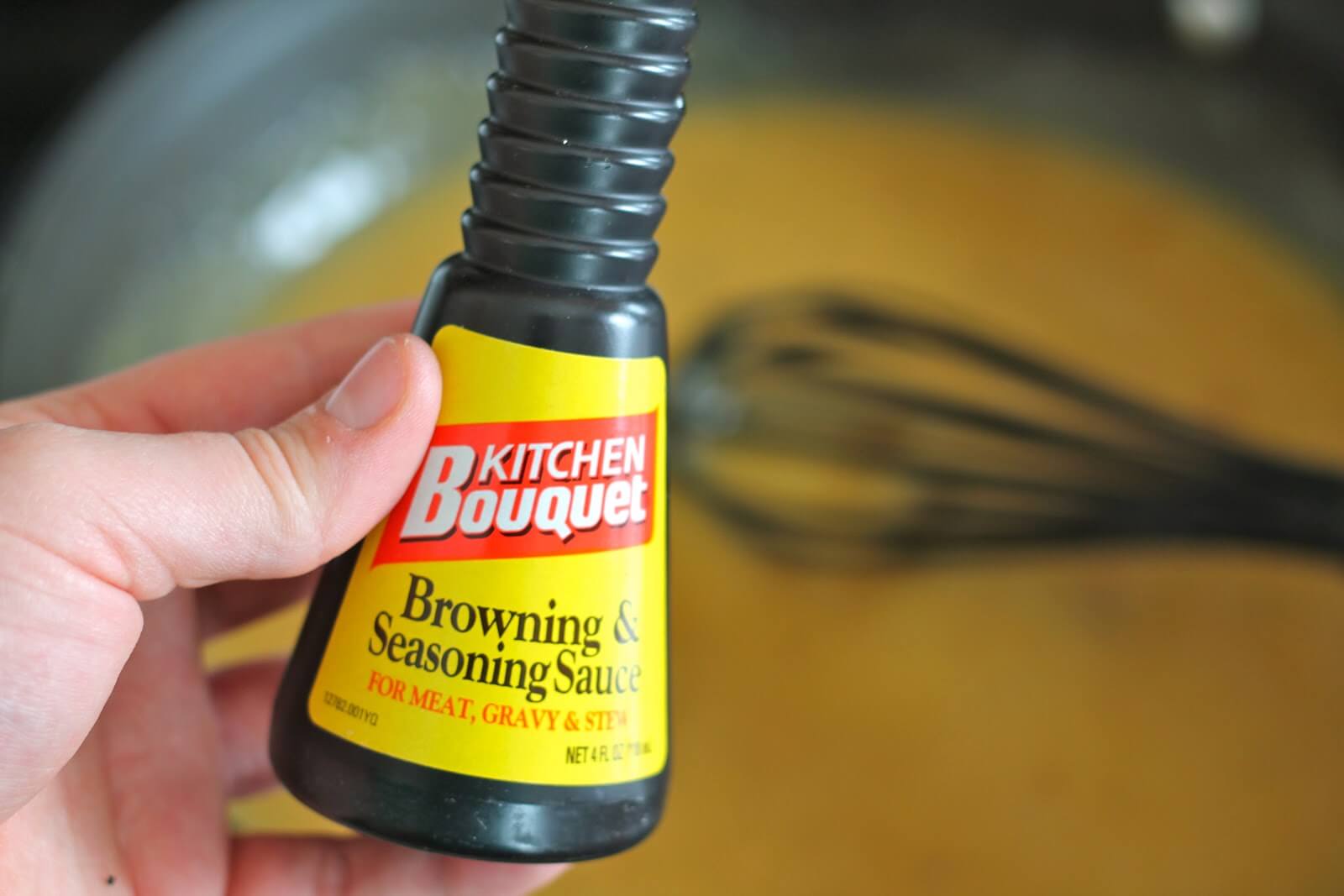 Novice cooks might be wondering what exactly this ingredient is. Well, the first thing you need to know is that it is actually a cooking condiment.
Unlike table condiments that you can use as you eat your meal, cooking condiments are used as components as you cook.
The most distinct characteristic of this ingredient is that it has a dark brown color.
Because of this, many people also call it a browning sauce or agent.
When used in dishes that are conventionally brown in color, this ingredient can help you achieve rich brown colors without hassle.
Now that you know what exactly this component is, you might want to know why many people choose to use it as a browning agent. Aside from its rich brown color, another distinct characteristic is that it has an extremely mild taste.
In fact, many say that this condiment does not have any flavor at all.
While it has a mild flavor, those who can taste it will say that it has a hint of vegetables, herbs, and spices.
This is because the agent is actually made of those things, giving it a slightly savory yet fresh taste. It is also gluten-free, making it perfect for people with gluten intolerance.
In addition, it is low in sodium.
Best Kitchen Bouquet Substitutes
Now that you know why many people prefer to use this ingredient, you might want to try to use it. As mentioned, if you do not have it in your pantry, you can always use replacements. Here are the best substitutes for this condiment:
1. Dark Soy Sauce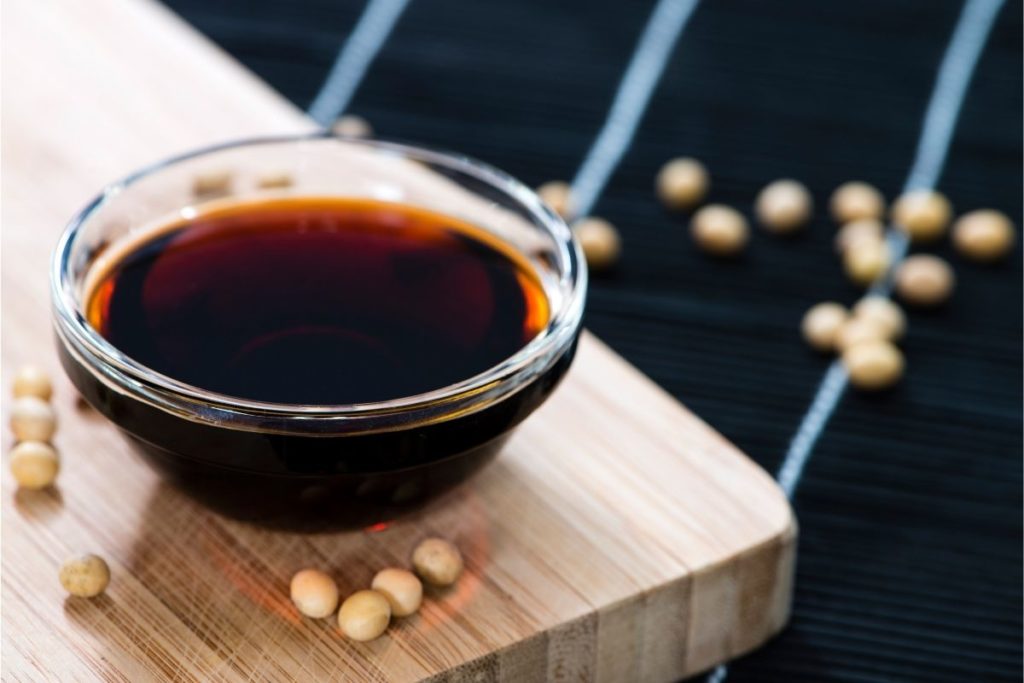 If you are planning to use a kitchen bouquet as a browning agent to achieve deep brown colors for your dish, dark soy sauce is your best bet. Its dark brown appearance can definitely save you from serving pale, grayish gravy.
However, it is important to note that dark soy sauce or any kind of soy sauce will definitely taste saltier than the original ingredient. So, if you are planning to use soy sauce, make sure to cut down on added salt.
2. Bragg Liquid Aminos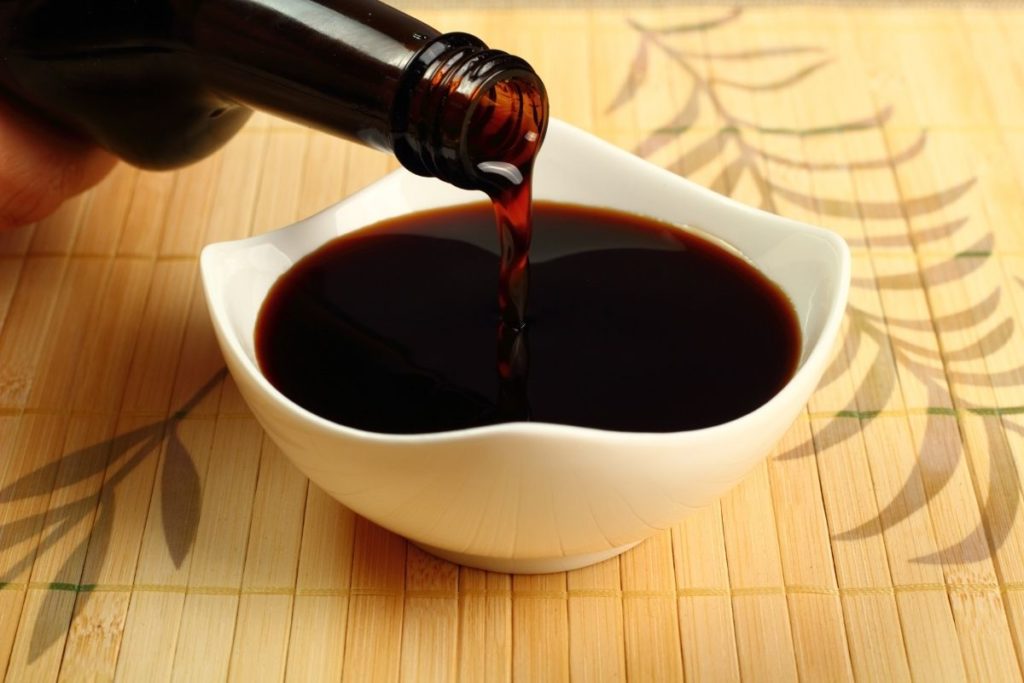 Having non-GMO-based products, this brand has become a household name over the years. Similar to soy sauce, liquid aminos are made from soybeans, making them perfect for many savory dishes.
It has a dark appearance that can help you achieve the color you are going for. Just remember that this is salty compared to the original condiment.
3. Maggi Liquid Seasoning
Known for its umami taste, Maggi Liquid Seasoning is another great alternative for the original ingredient because of its appearance.
As an umami seasoning, you can expect it to have a rich flavor, which is a combination of savory, sweet, and slightly spicy tastes.
If your recipe requires such flavors, then this liquid seasoning is worth your while.
4. Worcestershire Sauce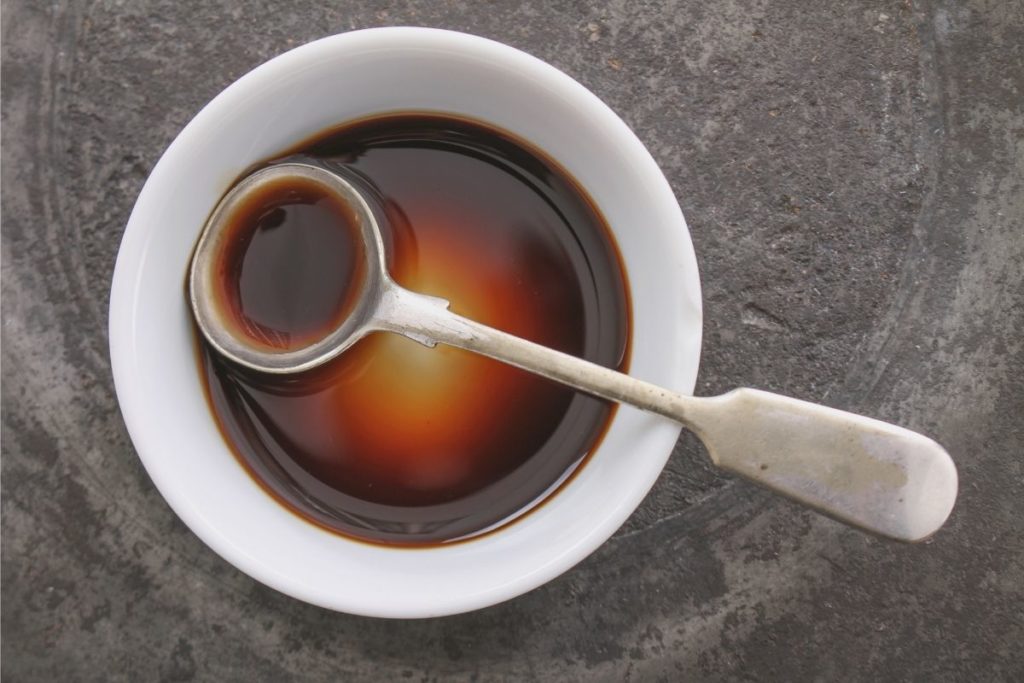 Another ingredient that has an umami taste, this sauce is a great contender for a replacement if your recipe calls for tasty seasoning.
However, remember that this has thickening properties that can make or break your dish. To use this, make sure to use a little bit at first to see how it will affect the recipe.
5. DIY Browning Sauce
What better way to replace the original condiment than by making a substitute yourself?
All you need is beef broth to give that slightly savory taste, a bit of sugar, and water. Simply melt the sugar in a saucepan until brown, then add water.
Throw in the beef broth and mix until you get the consistency you need.
This way, there is no need to adjust for other flavors as this is guaranteed to have a minimal taste.
Conclusion
Having a browning agent in your pantry can make your life easier. If you need to find a good substitute for a kitchen bouquet, then these are your best options. Try them out!
Print
Top 5 Kitchen Bouquet Substitutes
Check out these great substitutes for Kitchen Bouquet that have been shared on Pinterest.
Instructions
Click on each link above to view the pin.
Learn more about the ingredient.
Purchase the ingredient.
Add substitute to your recipe =)
Keywords: Top Kitchen Bouquet Substitutes
Hi, I'm Linda thanks for stopping by! We're so happy you're here. If you're a foodie and love to cook from home - you're in the right place..
LEARN MORE
Join the mailing list and receive our free newsletter!
Recipe Marker provides you with the best information about home cooking tips, recipes, ingredient substitutes and more. Check out our blog to see the latest articles.