4 Best Tomatoes for Pizza Sauce! (Updated 2023)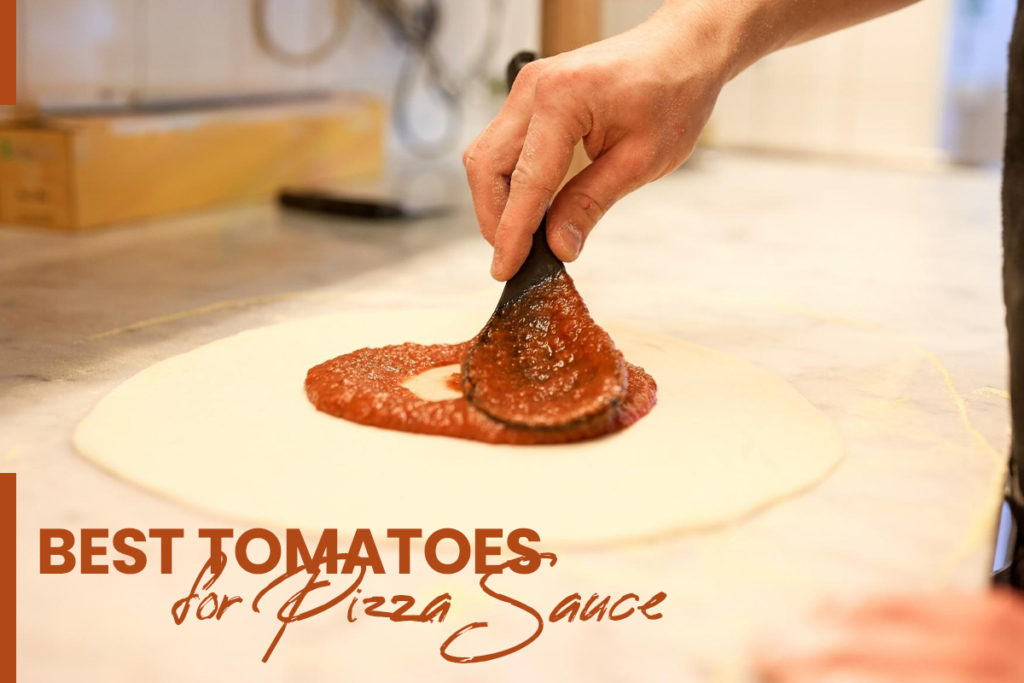 Are you looking for the best tomatoes for your pizza sauce? Stick around as we share the most popular types of tomato options you can use for your recipe.
Pizza is arguably one of the most beloved foods in the world. Aside from the endless topping combinations and cheeses, it definitely caters to several occasions. Everything from game nights, school events, gatherings with friends, and even a solo date. It's no surprise that pizza is a fan favorite.
Other than infinite topping combinations to choose from, what draws people to pizza is the medley of flavors and the craftsmanship that goes into making pizza. The quality of ingredients separates a good pizza from the best pizza.
The sauce is an integral element of a pie. Using the freshest ingredients for your pizza will lure you to come back for another slice (or two!).
Let's break down some of our favorite canned tomatoes to use for pizza sauce.
Best Tomatoes for Pizza Sauce
1. San Marzano Tomatoes
Pizza makers around the world know raves about San Marzano tomatoes. They grow these tomatoes in the San Marzano, Campania region in Italy. Although, they originally grew in the volcanic soils of Mount Vesuvius.
Only those that are grown in this region will get marked Denominazione di Origine Protetta or D.O.P. A mark that the tomatoes are genuinely and legitimately San Marzano tomatoes.
These tomatoes have been used to make a true Neapolitan Pizza or Vera Pizza Napoletana.
San Marzano tomatoes are superior because of their well-balanced flavor and freshness. The sweetness of the tomatoes shines through and isn't too acidic. These tomatoes have fewer seeds and are fleshier. The thin skin also makes them easier to peel.
Since these tomatoes are quite hard to source, San Marzano tomatoes are canned and peeled whole or cut in half.
Most of these have a sweet and delicately balanced acidity, perfect for cutting through rich meats and cheeses on pizza.
2. Roma Tomatoes
While San Marzano is a beloved brand across the globe. Roma tomatoes rank second place. These tomatoes are actually a hybrid between a San Marzano tomato and two other tomato breeds.
Introduced by the USDA Agricultural Research Service in 1955, Roma tomatoes are also called Italian plum tomatoes. Similar to the San Marzano tomatoes, Italian plum tomatoes also bear fewer seeds, making them ideal for making tomato sauce.
This is another great option for making pizza sauce. Roma tomatoes have strikingly red, which brings beautiful vivid hues to the pizza. Romas typically have more flesh and thinner outer skin like San Marzano tomatoes. Which makes for a smoother, more robust sauce.
3. Giulietta Tomatoes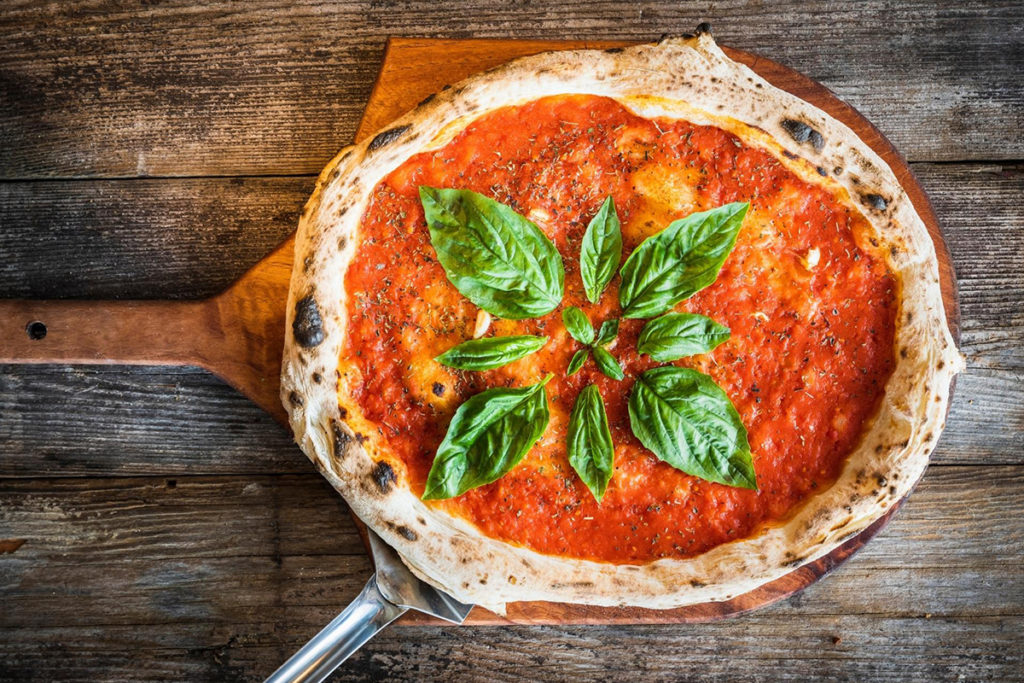 Giulietta tomatoes are another delectable breed. This breed grows on the larger side, with plants growing up to six feet tall. Which often needs to be secured by staking.
Its flavor is mild and sweet, with some bright notes peeking through. This makes it ideal for making a pizza sauce since it can be an excellent base for herbs and seasoning.
4. Super Italian Paste
Super Italian Paste tomatoes are thick, fleshy, and unbelievably sweet. It also has fewer seeds than other breeds. That beautiful reddish-orange hue makes Super Italian Paste tomatoes a no-brainer for making pizza sauce.
Although these tomatoes aren't typically found in your local grocery store. You will most likely find these in a specialty store or you may have to grow your own to access them.
The Bottom Line
Tomatoes undoubtedly take pizza sauces to a new level. With its nuances in taste, color, and variety, choosing the right one for your pizza sauce is definitely an important choice.
Try super Italian paste tomatoes for an unmatched flavor profile. If you're into the classics, we recommend San Marzano tomatoes to create your perfect pizza.
Any of these choices will surely elevate your pizza.
Print
4 Best Tomatoes for Pizza Sauce
Check out this list of the best Tomatoes for Pizza Sauce brands to try!
Instructions
Pick your favorite brand
Click on the link to visit Pinterest
Buy items from your local store or online
Enjoy and share on social media!
Keywords: Best Tomatoes for Pizza Sauce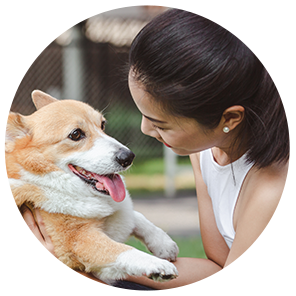 Hi, I'm Linda thanks for stopping by! We're so happy you're here. If you're a foodie and love to cook from home - you're in the right place..
LEARN MORE
Join the mailing list and receive our free newsletter!
Recipe Marker provides you with the best information about home cooking tips, recipes, ingredient substitutes and more. Check out our blog to see the latest articles.