5 Best Spindrift Sparkling Water Flavors (2023)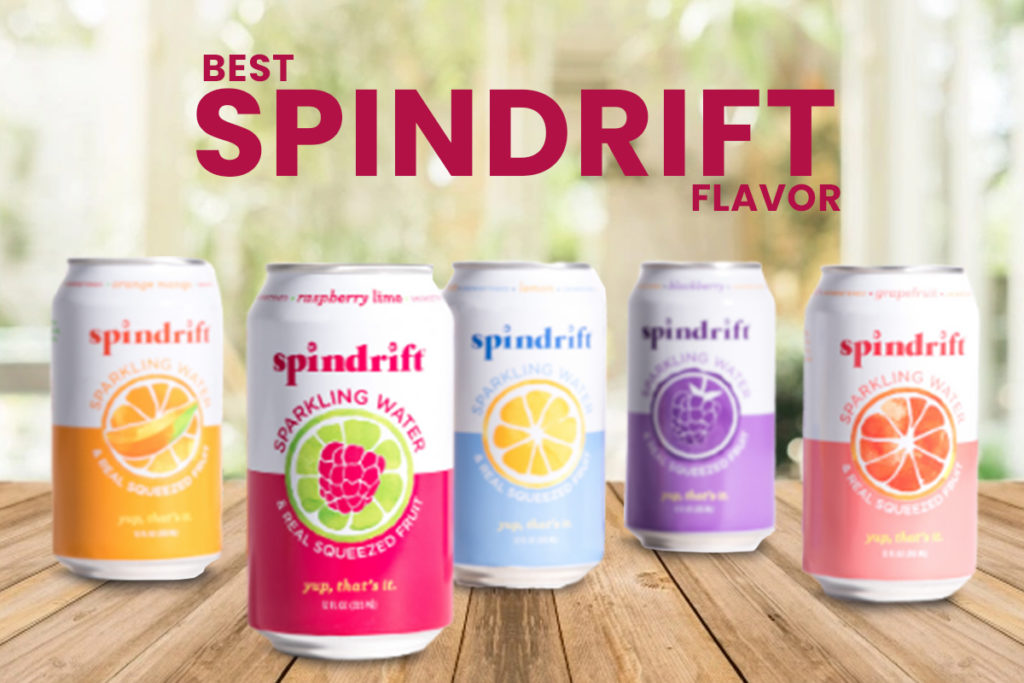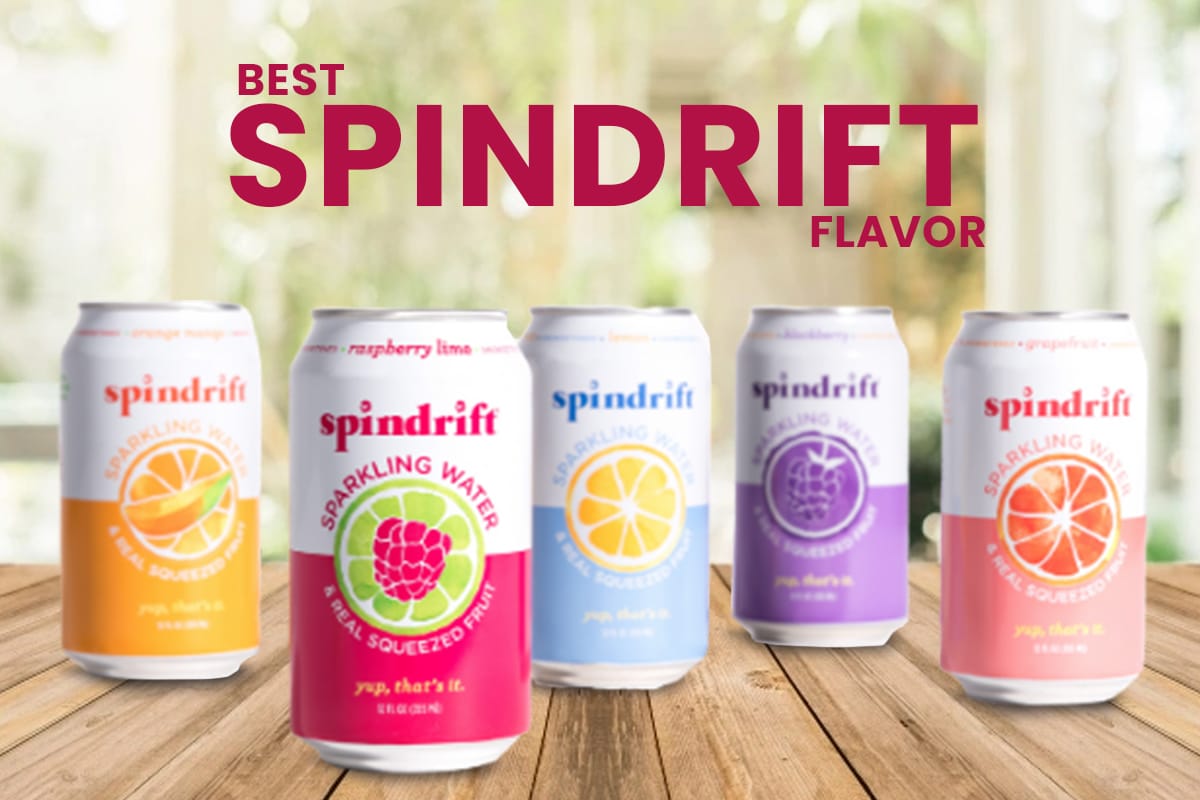 Are you looking for the best Spindrift sparkling water flavors to try? Stick around as we share our top choices below.
Despite the fact that drinking plenty of water is beneficial to our health, many people loathe the taste. Spindrift Sparkling Water, on the other hand, is a welcome sight.
It's a fruity and effervescent concoction and its best flavors are sure to please. You don't need anything else to stay hydrated.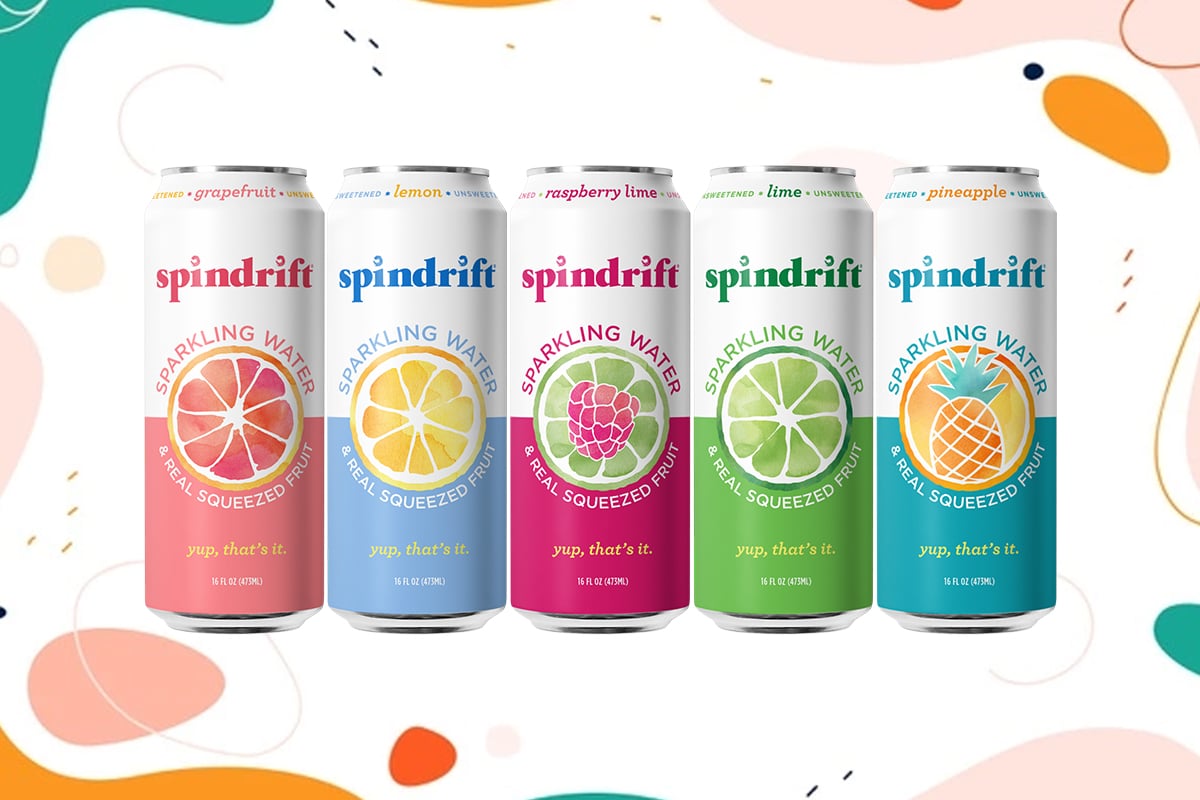 A natural mineral present in the water causes bubbles to form, and these bubbles give sparkling water its name. However, carbon dioxide can give an additional kick in some cases. This adds a little fizz to the water that isn't present in ordinary bottled water.
When it comes to sparkling water, most companies use artificial flavors, even if they use the phrase "natural," as Spindrift does on their website.
The hue of the drink reflects this. A grapefruit taste has a pink undertone, whereas a blackberry flavor is purple.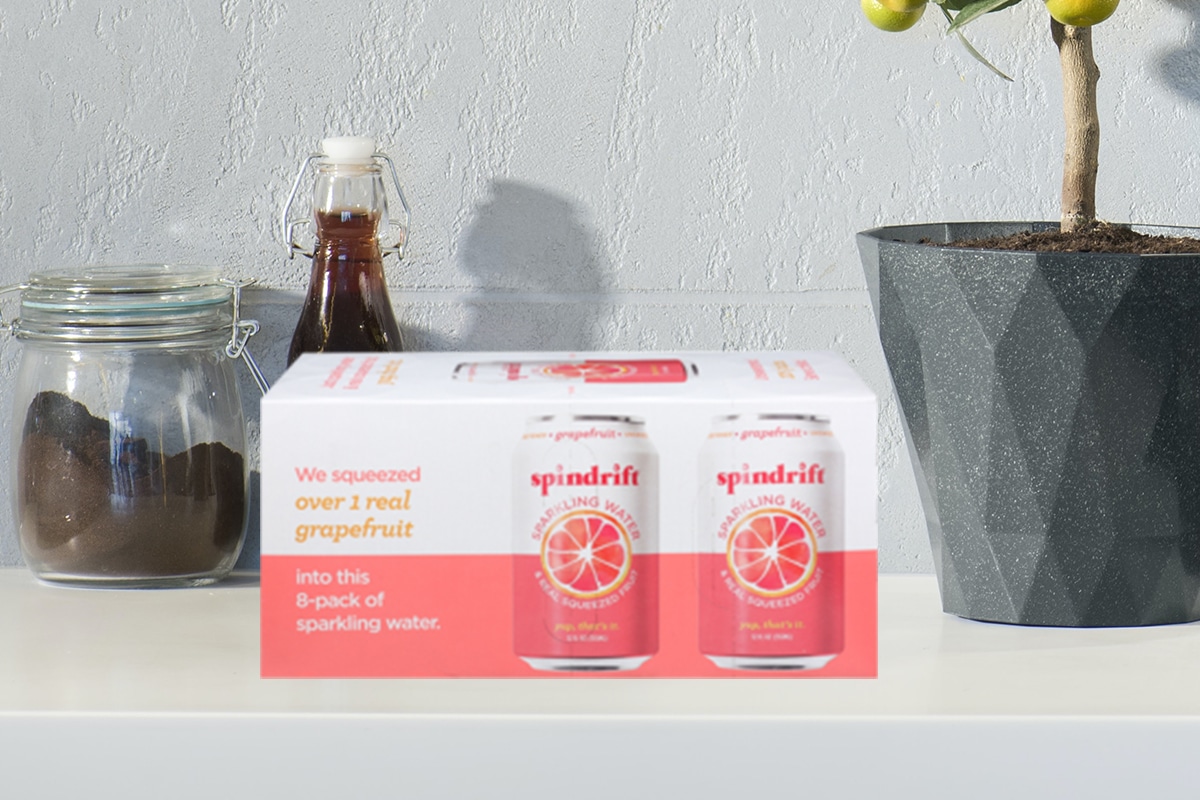 Spindrift has many flavors, such as pineapple and lime. Other tastes include cranberry and raspberry, half-tea and half-lemonade, strawberry, grapefruit, and blackberry.
Arranged together, the cans create quite the rainbow. But, what are the best Spindrift flavors right now? Find out below.
5 Best Spindrift Flavors
1. Blackberry
Blackberry is one of our favorite flavors since you wouldn't think to mix blackberries with sparkling water, making it a one-of-a-kind concoction. The color is deep purple, and the flavor has a little touch of wine.
The can has a light purple logo and the fruit-infused sparkling water's hue are stunning. It uses blackberries from the Pacific Northwest.
Carbonated water combined with blackberry puree, blackberry juice, and a squeeze of fresh lemon juice. The berry pulp is mildly detectable.
The flavor of juicy blackberries really comes through in this drink, which is on the sweeter side. A touch of lemon adds sharpness and sophistication to the flavor.
2. Cucumber
In a glass with additional cucumber slices, a squeeze of lemon, and some mint, this tastes precisely like effervescent spa water. When it comes to citrus tastes, this is a wonderful substitute.
Weight watchers will be happy to know that this beverage has only two calories, making it the lowest-calorie beverage in our lineup.
This is a striking departure from more powerful flavors. But citric acid gives this beverage a little zip. Remember, however, that the addition of citric flavor does not alter the taste of the cucumber.
Cool is the ideal way to enjoy this vibrant teal beverage. It's also great for cocktails. If you've read the reviews and are desperate for this particular item, your best chance is to wait for it to become available online.
3. Lemon
The flavor of lemonade without the sweetness makes this one very refreshing. It reminded us of the difference between buying pre-squeezed lemon juice and making your own by squeezing fresh lemons.
Cocktails or mocktails using this flavor would be fantastic. When it comes to drinking sparkling water with lemon slices, this is the beverage for you.
Lemon-flavored sparkling water from Spindrift delivers exactly that. This is why purchasing this item is a no-brainer.
The lemons used in this recipe come from California farms and are fully ripe. Other companies' usage of artificial lemon essence pales in comparison to this one's acidic flavor.
4. Pineapple
Because of the combination of pineapple's sweetness and acidity in this beverage, it has a distinctly tropical flavor and aroma. Carbonated water, citric acid, and fresh Costa Rican pineapple juice go into making this drink.
If you're curious about citric acid, you'll find it in citrus fruits like limes and lemons, as well as in minor amounts in pineapple.
Once you pour it into a glass, you'll notice a pale yellow beverage. It's a refreshing drink to sip on in the heat of the summer. It's a great way to get through the winter blues as well.
The flavor of pineapple is hardly detectable in this bottle of sparkling water. It's perfect for people who just want a little variety in their water intake. You may use this flavor to give your drink a little extra zip while keeping the flavor mostly the same.
5. Grapefruit
Citrus fruits, such as grapefruit, have a distinctive sour and bitter taste. If you enjoy the tangy flavor of citrus fruits, you'll enjoy this sparkling water's flavor.
The label on the can claims grapefruit taste, but the ingredient list contains fresh grapefruit juice, fresh orange juice, and fresh lemon juice, in addition to sparkling water, of course.
In fact, the citrus flavors, such as orange and lemon, bring out the grapefruit's unique flavor. There aren't a lot of flavors, but enough to make you think you've had a little squeeze of fruit juice in a glass of sparkling water.
Hibiscus gives the drink a peach hue. It goes well with a variety of drinks because of the bright color and mild sweetness. If you pour it into a glass, you could think you're drinking Rosé wine.
Conclusion
A wide variety of zesty tastes can be found in Spindrift because of the use of citrus fruits, including lemon, lime, orange, and pineapple.
Another taste option is cucumber, which is more subdued yet still pleasant. People who want something sweet can choose from sparkling water flavored with raspberries or blackberries.
Hope you enjoyed our list of the best Spindrift sparkling water flavors. Cheers!
Print
5 Best Spindrift Flavors
Check out this list of the best Spindrift flavors to try!
Instructions
Pick your favorite flavor
Click on the link to visit Pinterest
Buy items from your local store or online
Enjoy and share on social media!
Keywords: Best Spindrift Flavors
Hi, I'm Linda thanks for stopping by! We're so happy you're here. If you're a foodie and love to cook from home - you're in the right place..
LEARN MORE
Join the mailing list and receive our free newsletter!
Recipe Marker provides you with the best information about home cooking tips, recipes, ingredient substitutes and more. Check out our blog to see the latest articles.