Farberware Cookware Reviews (Updated 2023)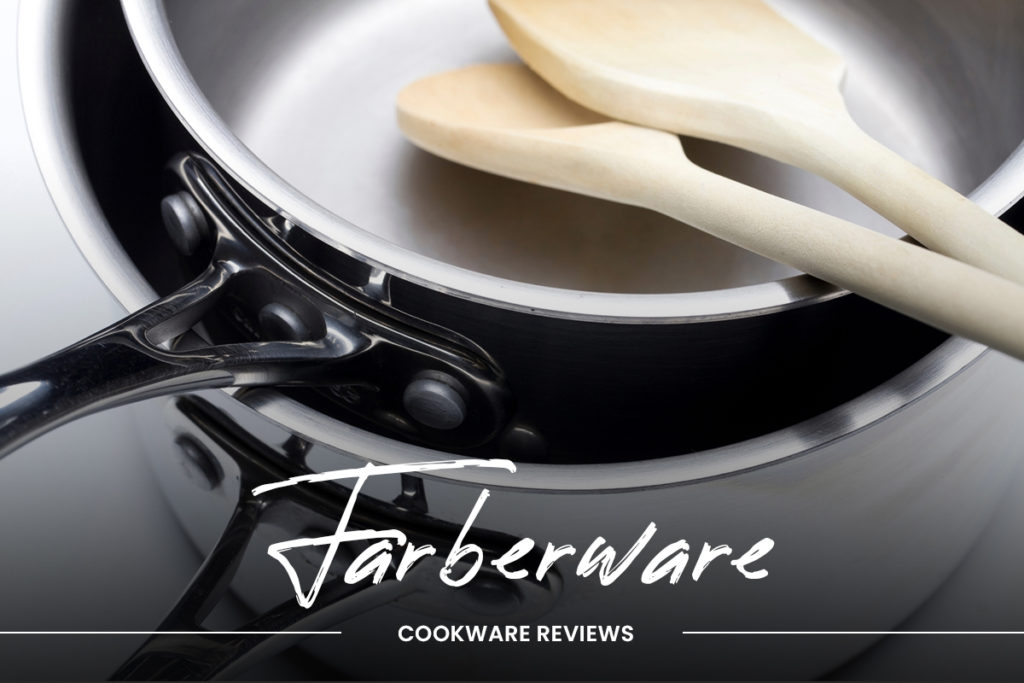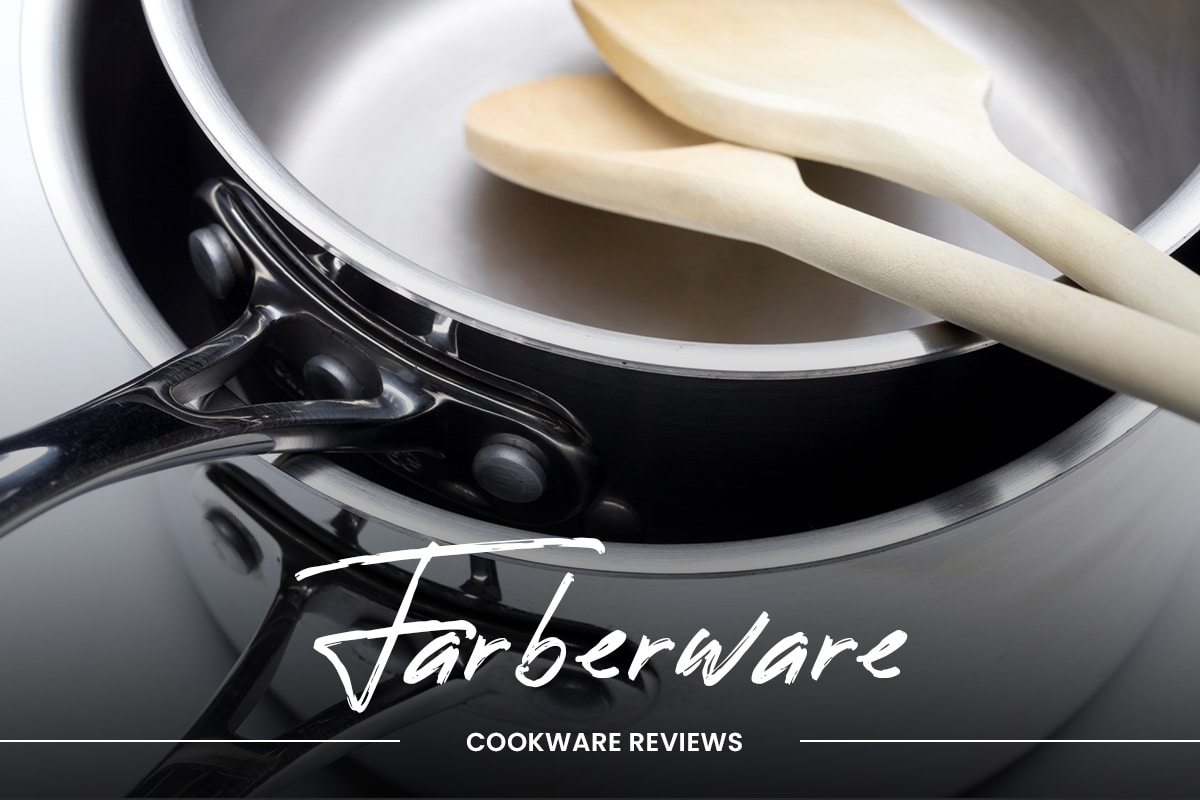 Cooking is a serious activity for many which is why having the right cookware on hand is always a must.
Aside from making cooking much easier, it also ensures your food will come out delectable every single time.
With the abundance of cookware on the market, it can be pretty challenging to find the perfect fit for your needs and skills.
Thankfully, Farberware has a long-standing reputation for creating great cookware.
Whether you want nonstick ceramic cookware, stainless steel, or something in between, Farberware provides a range of options to meet anyone's needs.
If you need a cookware upgrade or simply need a beginner's set, you have come to the right place.
This article will fill you in on the highs and lows of having Farberware cookware in your arsenal.
In the end, you should have a good idea if this is the right cookware for you.
To learn more about what this brand has to offer, read on.
What Is Farberware?
Farberware started in the year 1900 when S.W. Farber first made tin and copper cookware.
From this, the business ballooned to include an extensive collection of cookware, including aluminum and stainless-clad cookware and other appliances.
With over 120 years in the business, Farberware has expanded its reach.
From introducing the aluminum all-clad stainless steel cookware it is known for to including a nonstick ceramic series in its lineup, the brand has come a long way from its humble beginnings.
It is now considered one of the largest manufacturers of stainless steel cookware in the United States.
Types of Cookware Offered by Farberware

Farberware offers a wide selection of cookware.
These include aluminum, ceramic, enamel on steel, glass, hard-anodized steel, and stainless steel.
The brand's best-selling line is its aluminum cookware.
This is because it is a great conductor of heat and can cook meat, veggies, and other ingredients quickly thanks to its even-heating technology.
The hard-anodized cookware collection stands out primarily because it has a hard-anodized aluminum base.
This makes it more durable than other options on the market.
Plus, it comes with two nonstick coating options, the most popular utilizing Teflon or PTFE as its nonstick coating.
Farberware's Cookstart line leverages a more premium nonstick coating.
While it is still made with PTFE, it is equipped with ground-up gems to help fortify the pots and pots under this collection.
Meanwhile, the stainless steel collection also brings something to the table.
Most of these are designed to be used at higher temperatures and can even be placed inside the oven.
Its stainless steel series can withstand oven use up to around 500° F or 260° C depending on the specific line, including the lids.
One of the latest innovations by the company is its Neat Nest collection.
This ensures that pots and pans are easy to stack on top of one another, helping you save space.
Some additional features you can find among other Farberware collections include straining lids and pour spouts, making them very convenient to use.
Farberware Cookware Reviews – What You Should Look For
The brand takes pride in marrying stainless steel cookware with a nonstick exterior.
This ensures even heating while also providing hassle-free cleanup.
The nonstick lines take advantage of a fast and efficient food release system in which the stainless steel lines can go in the dishwasher.
While Farberware uses standard PTFE or Teflon in its pots and pans making them resistant to stains and scratches, this does not ensure protection for all time.
The nonstick coating on some skillets may peel off after extended use, so be sure to use the right utensils to prolong the life of your cookware.
Likewise, pay attention to the type of handles used on your desired cookware.
Although some have stainless steel handles, most of the cookware uses screw-on handles made of plastic.
These can become loose over time.
The Bottom Line
The advantages and extensive offerings of Farberware cookware certainly tip the scales towards this brand.
With this article, you can hopefully make the right decision when it comes to choosing the best cookware.
Hi, I'm Linda thanks for stopping by! We're so happy you're here. If you're a foodie and love to cook from home - you're in the right place..
LEARN MORE
Join the mailing list and receive our free newsletter!
Recipe Marker provides you with the best information about home cooking tips, recipes, ingredient substitutes and more. Check out our blog to see the latest articles.