4 Best Sides for Quiche (Updated 2023)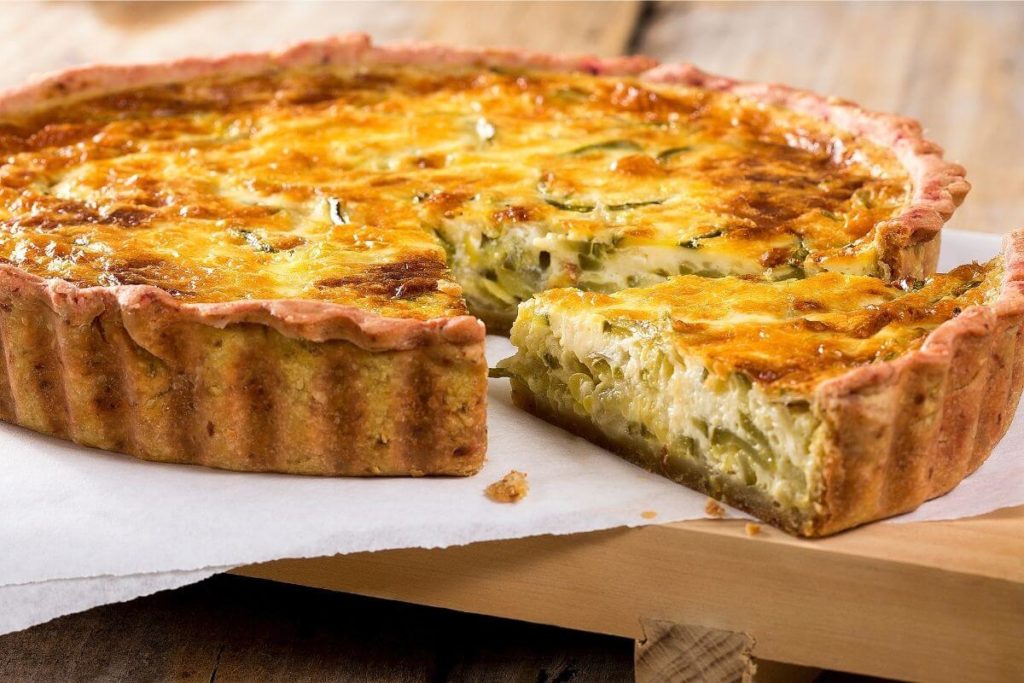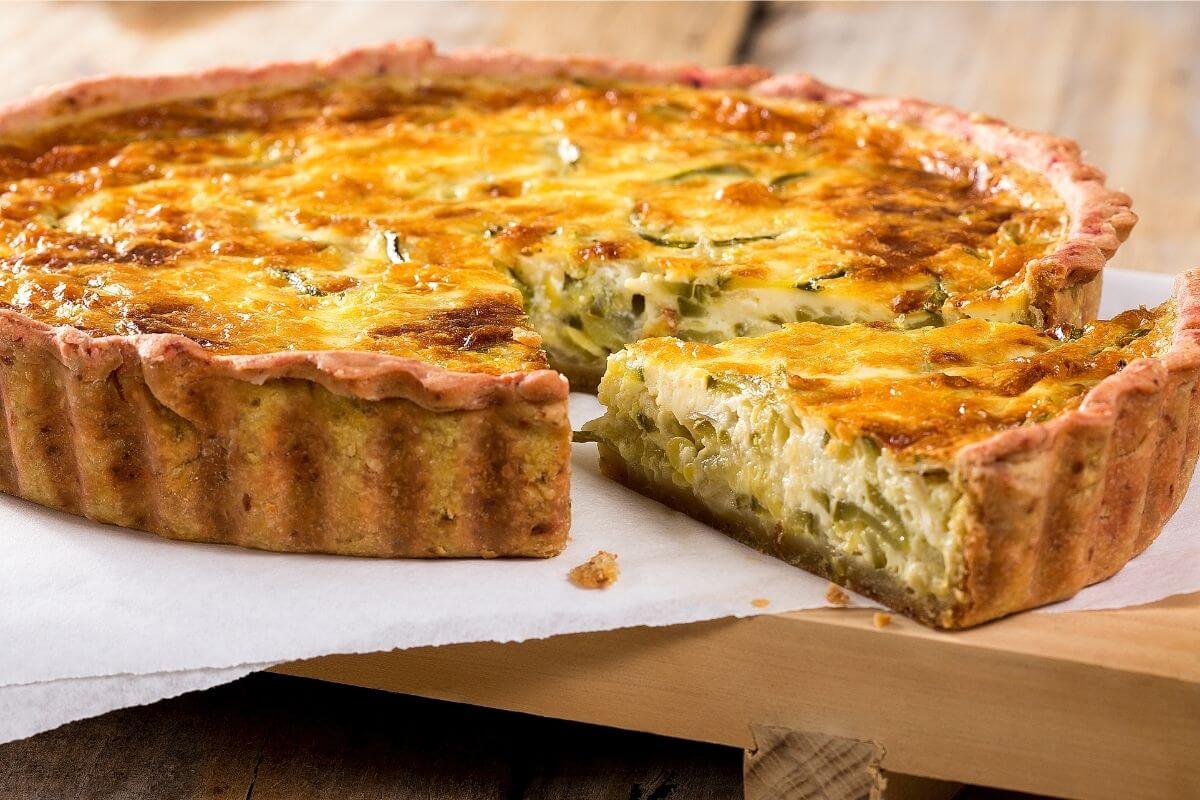 Are you looking for great side dishes to serve with quiche? Stick around as we share some of our favorites…
For many people, quiche holds associations with the rich and powerful with this appetizer of sorts commonly served at fancy dinners and gatherings of the past.
However, this dish has now become more accessible, with the 'tart' catering to even the most mundane events.
The soft, silky texture enveloped in a slightly thickened crust makes for a perfect dish in itself. As a matter of fact, quiche is arguably acceptable at any time of the day.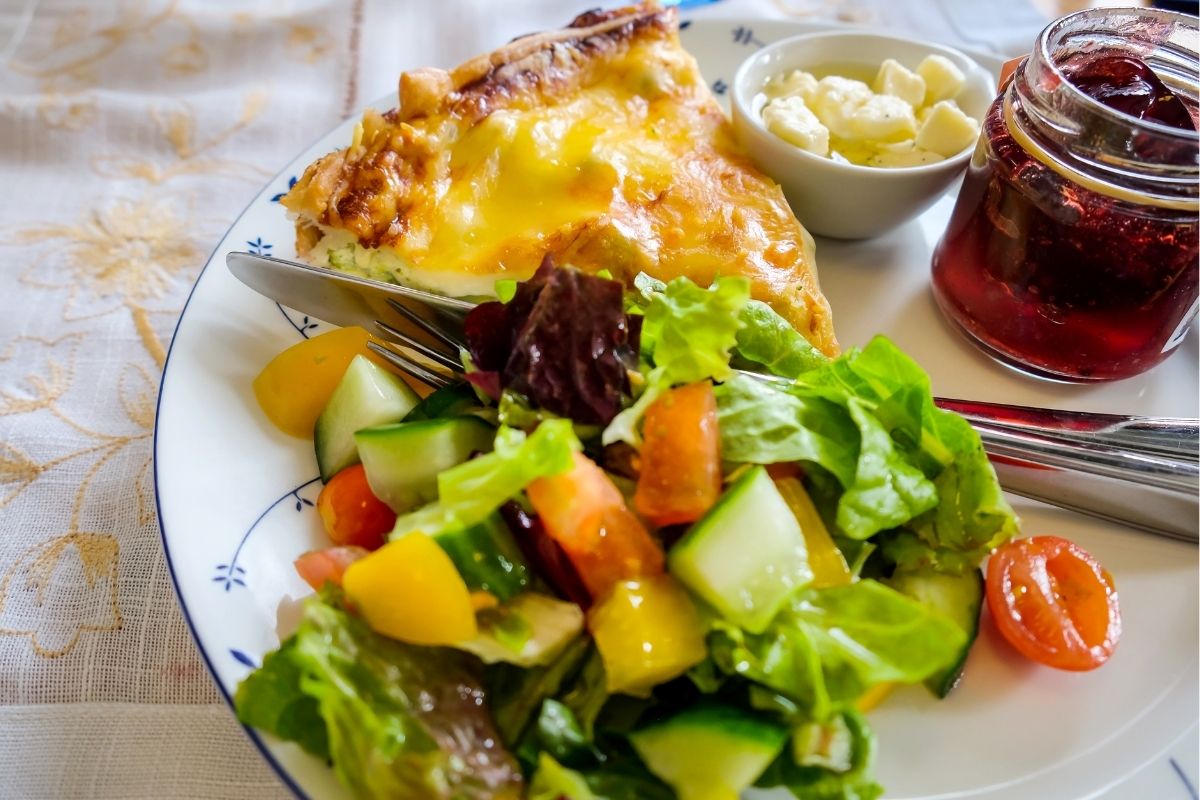 May it be for breakfast, lunch, or even dinner, this traditional French tart is certainly one for the books.
While this dish can stand well on its own as a meal in itself, pairing it with other complementary dishes can highlight its taste.
If you are making (or buying) this dish anytime soon and wondering how to best serve it to your guests, you have come to the right place.
We're here to give you some of the best and most accessible options that will elevate the humble taste of quiche to something a bit more decadent.
Read on to find out more.
What to Serve with Quiche?
Plenty of food pairings complement the savory and downright decadent taste of quiche. Below we have some suggestions you can try out.
1. Green Salad – Baby Spring Mix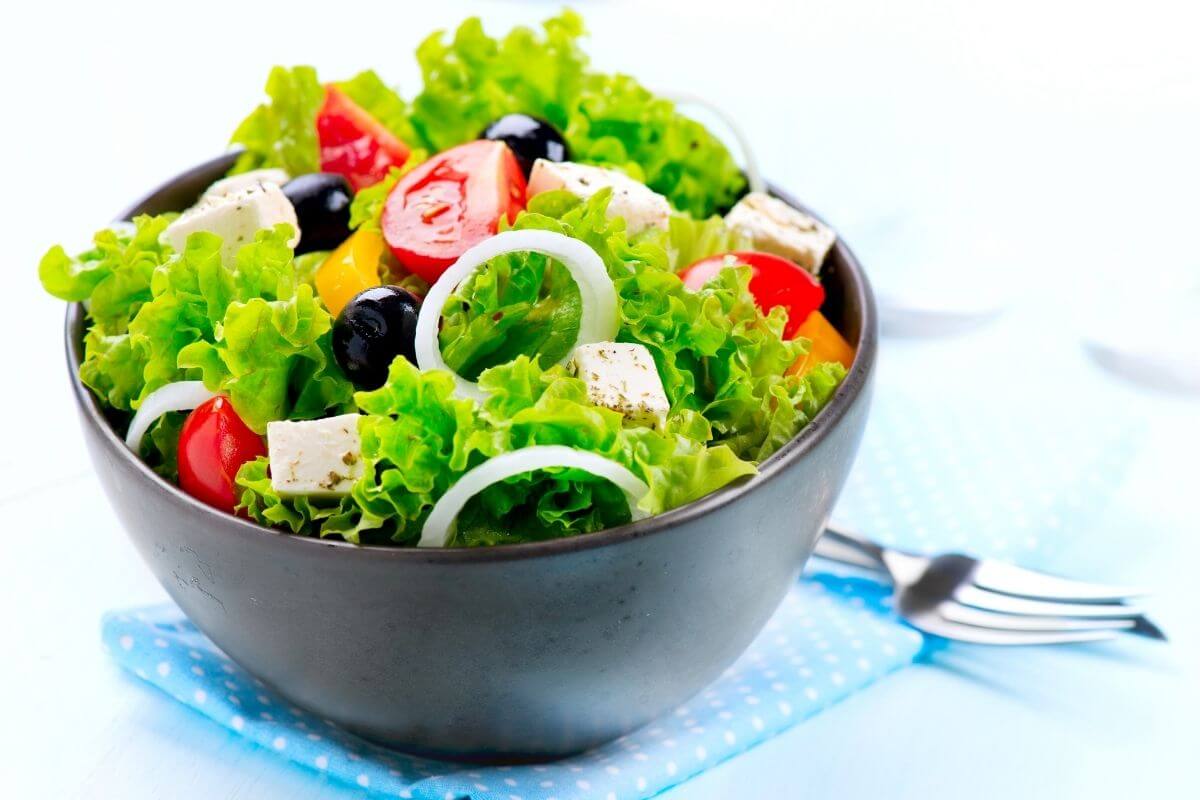 One of the perennial favorites is a classic green salad. In particular, a baby spring mix filled with a variety of greens such as romaine, chard, spinach, arugula, frisee, and much more will do the trick.
Besides adding a more nutritional counterpart to an otherwise creamy and indulgent dish, a side salad with some vinaigrette on the side would work to cut some of the richness of the quiche.
To prevent the quiche from becoming too cloying, make sure to add some tart flavors to your salad, such as the addition of red onions and tomatoes.
If your quiche tends to err on the side of more indulgent, say it contains bacon, ham, or even bleu cheese, you can mix up your salad by adding some walnuts and cranberries in it.
2. Fruit Salad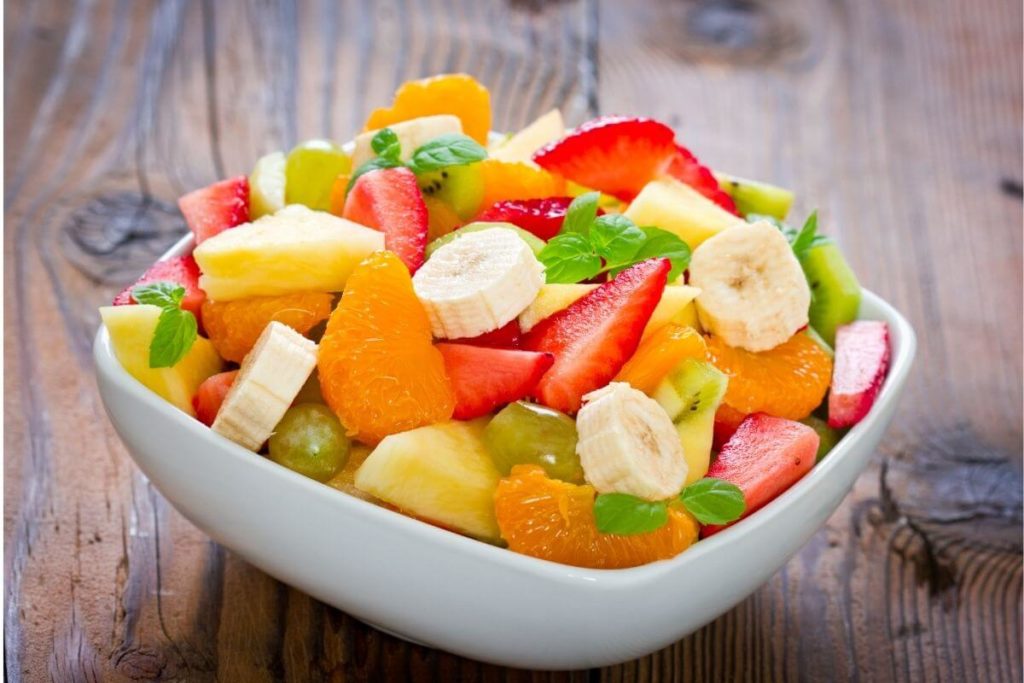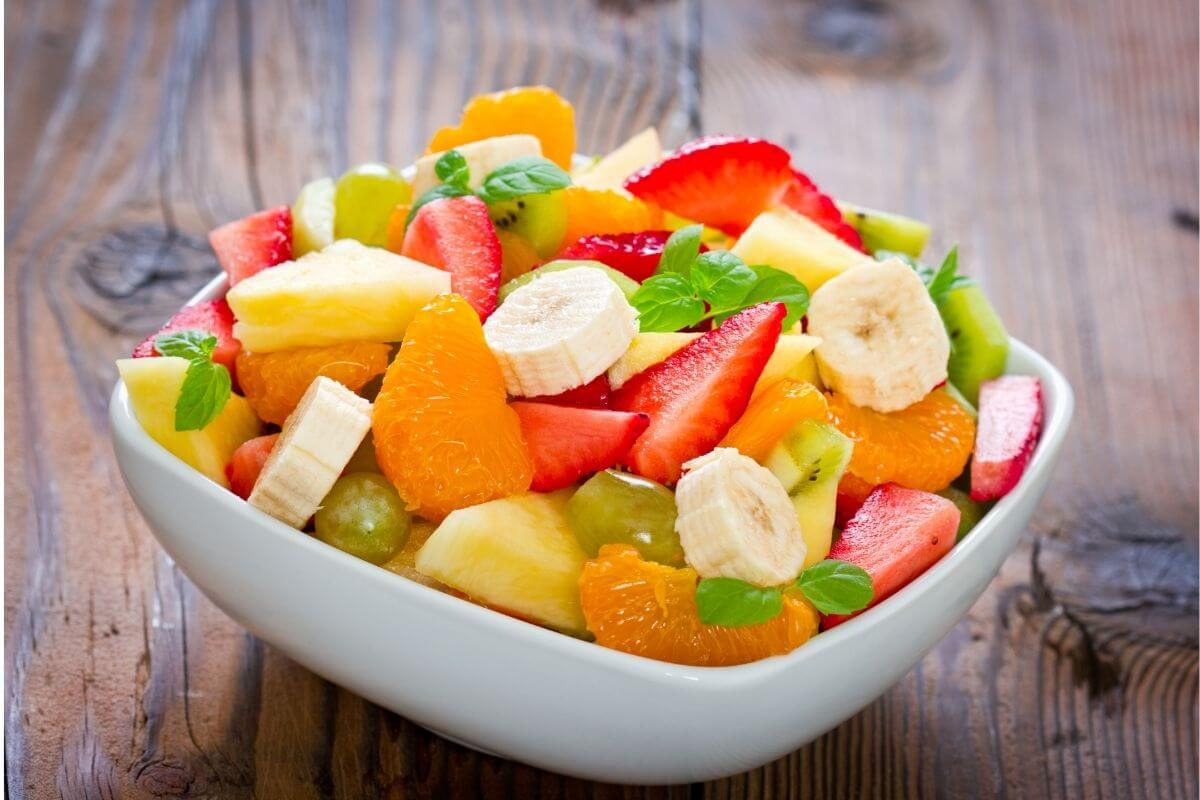 Before you balk at the idea of eating this dish with some fruit salad on the side, you should know that certain quiche varieties actually work well with some fruits.
A mild yet sweet combination of honeydew or melon with some fresh mint on the side can temper saltier quiches loaded with cheeses and meats.
3. Baked Vegetable Bisque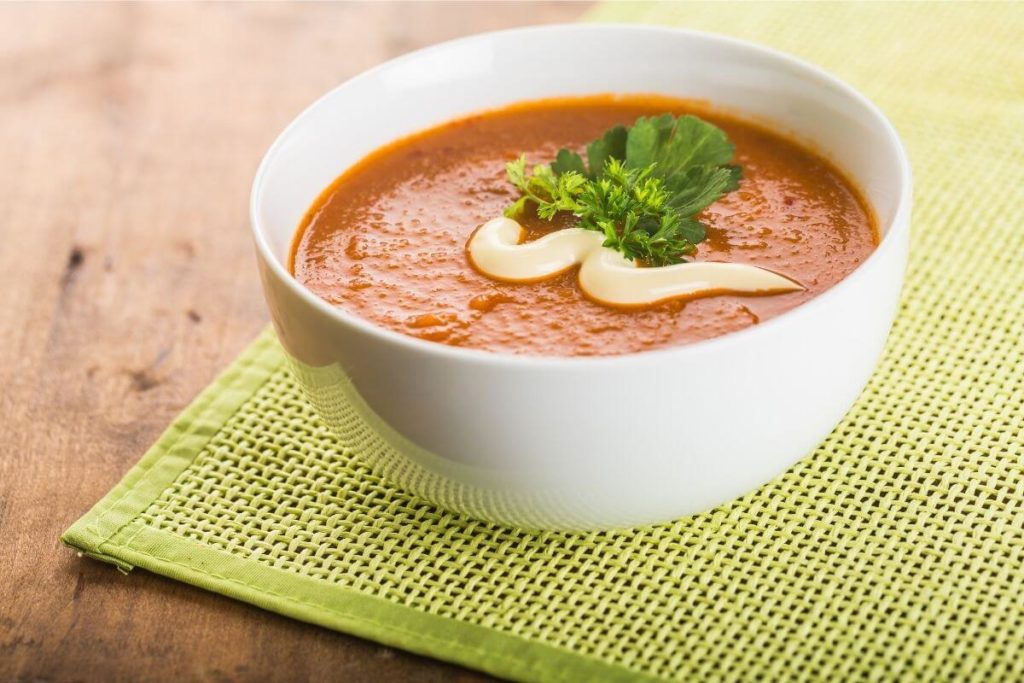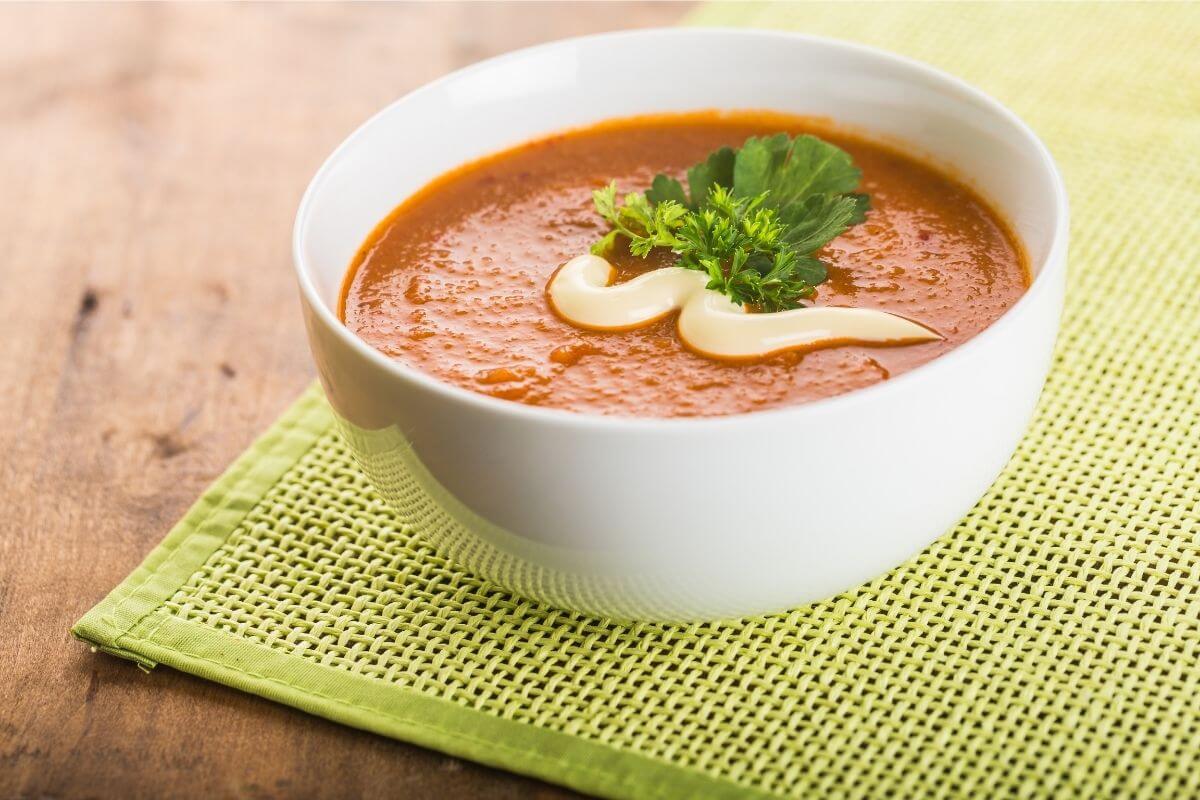 Who knew vegetables could taste so right, right? Pair your light and simple quiche with a heavier, almost chowder-like soup such as a baked vegetable bisque.
Some of the ingredients that pair beautifully with an otherwise plain and simple cheese quiche include butternut squash bisque and zucchini.
In creating a vegetable-based soup, however, bear in mind that the combinations should factor into the quiche components you intend on making or buying.
Avoid ingredients already present in your quiche to avoid redundancy of flavors.
4. Crusty Bread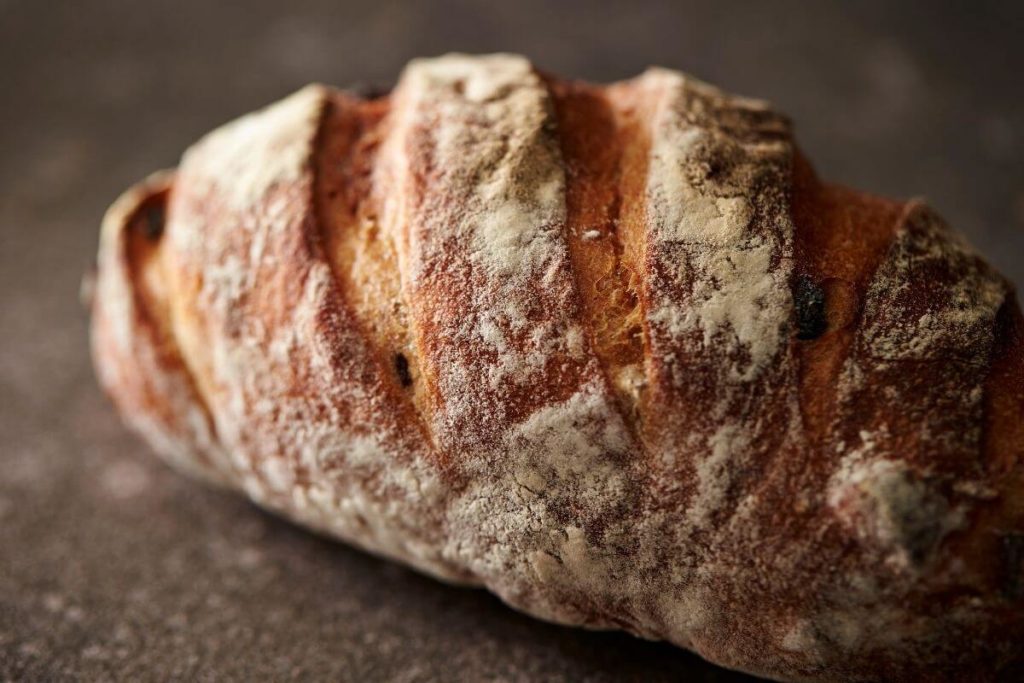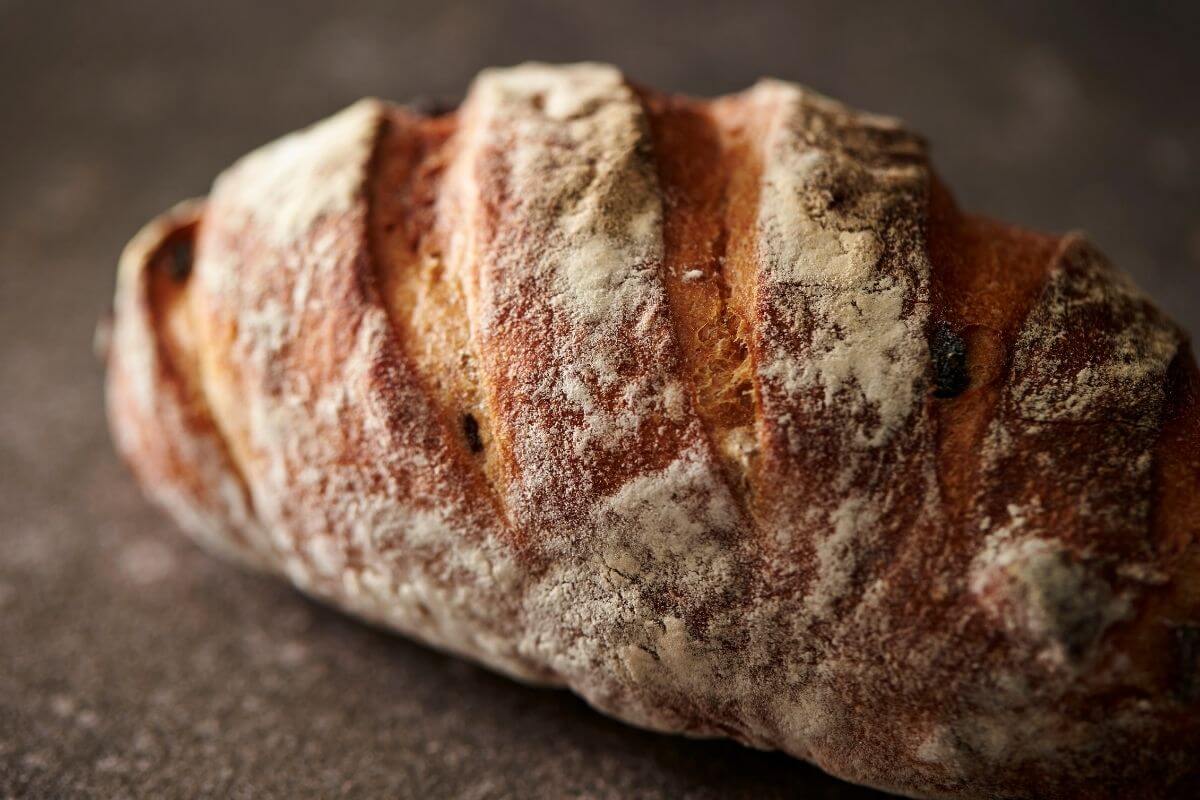 Many people love eating quiche in the morning for either breakfast or brunch, or even as a light snack in the afternoon.
If you are one of these individuals, you know that quiche is best paired with crusty bread, such as sourdough bread or ciabatta.
The flakiness and crunchiness of these types of bread contrast the silky and creamy texture of quiche, making it the perfect foil for the dish.
Serve it with warm, herbed butter, honey, or even some fruit jams to spice up your food combinations.
What Is Quiche?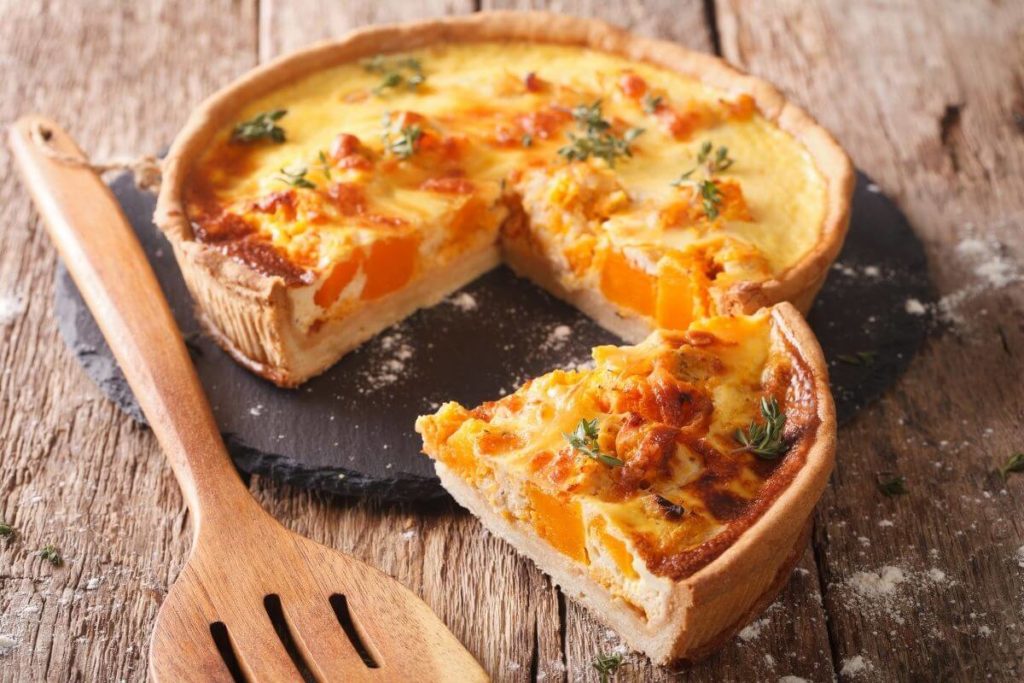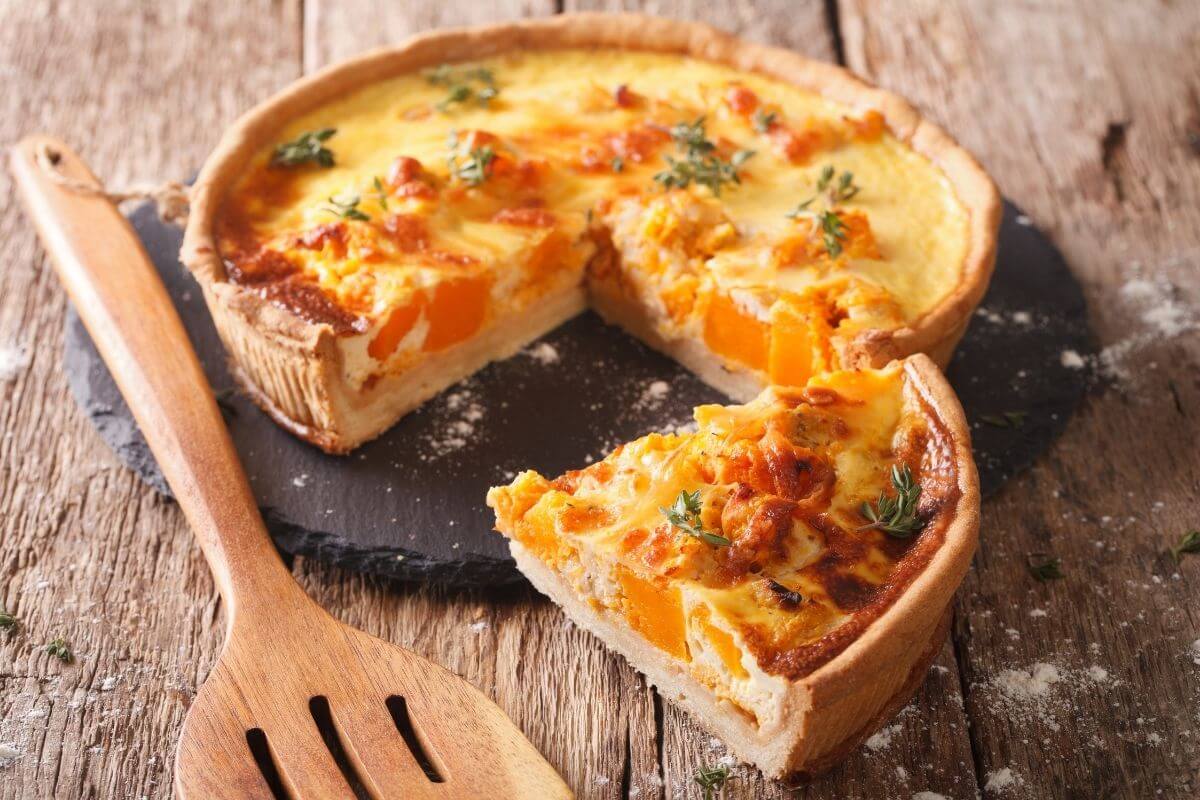 Before anything else, quiche is a type of traditional French dish that's a cross between a tart and a custard.
It is made mainly of eggs and milk enclosed in a slightly crispy and flaky crust. The crust differentiates this dish from a frittata.
The filling makes a quiche a cross between a tart and a custard: its filling is the perfect combination of light, airy, silky, and fluffy. This means that the center or the filling itself is not too 'set' and the overall creation still makes room for a slight jiggle.
Although the main components are milk and eggs, cheese, and sometimes cream, are also added into the mix.
At times, you will also find variants that contain meat and vegetables, including one of the most popular variants in existence, quiche Lorraine.
Quiche Lorraine got its name from the famous region in France. In English-speaking countries, the traditional components of this tart include lardons or pork fat, in addition to the basics, of course.
Today, bacon or ham typically replace lardons and cheddar cheese takes the place of mature cheeses.
Apart from quiche Lorraine, other varieties include spinach, cheese, mushrooms, and even tomatoes.
The Bottom Line
From these suggestions, you might see just how versatile quiche is. Many dishes can improve their subtle yet impactful flavors provided you take into account the ingredients and end result. We hope you enjoyed some of our recommendations for great side dishes to serve with quiche.
Print
4 Best Quiche Sides
Check out these great Side Dish Recipes for Quiche that have been shared on Pinterest.
Instructions
Click on each link above to view the pin and recipe.
Obtain all the necessary ingredients to make the recipe.
Follow the steps to create your side dish.
Enjoy your delicious meal =)
Keywords: Best Quiche Sides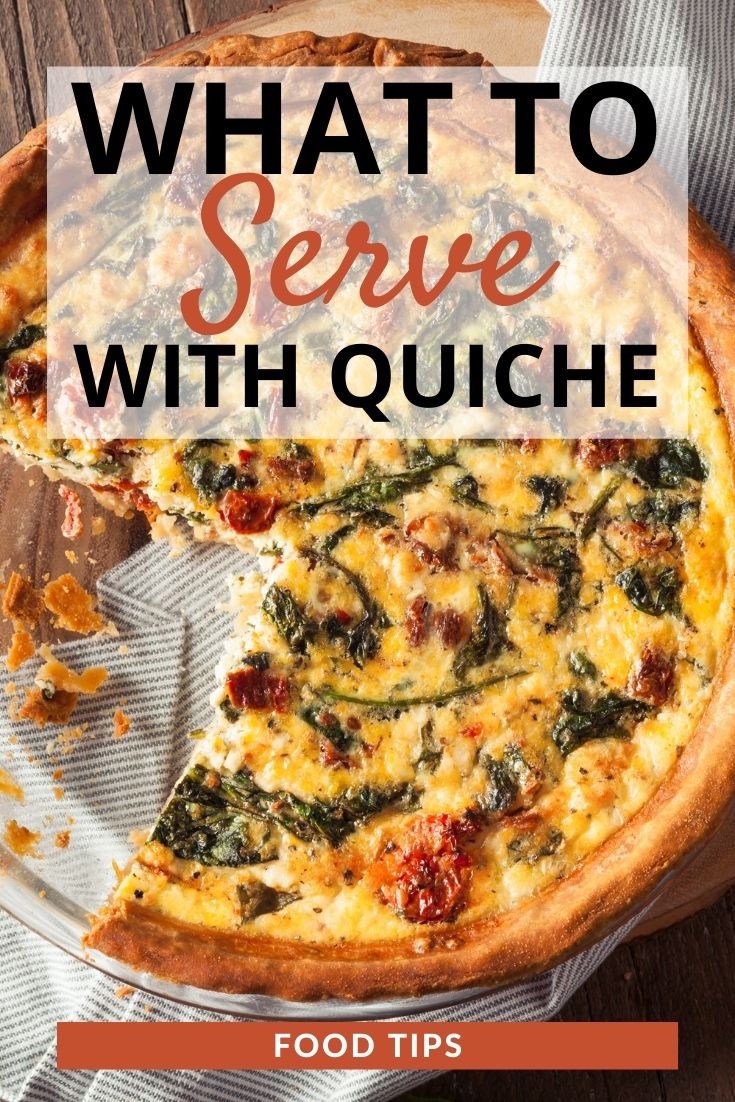 Hi, I'm Linda thanks for stopping by! We're so happy you're here. If you're a foodie and love to cook from home - you're in the right place..
LEARN MORE
Join the mailing list and receive our free newsletter!
Recipe Marker provides you with the best information about home cooking tips, recipes, ingredient substitutes and more. Check out our blog to see the latest articles.