9 Best Fontina Cheese Substitutes (Updated 2023)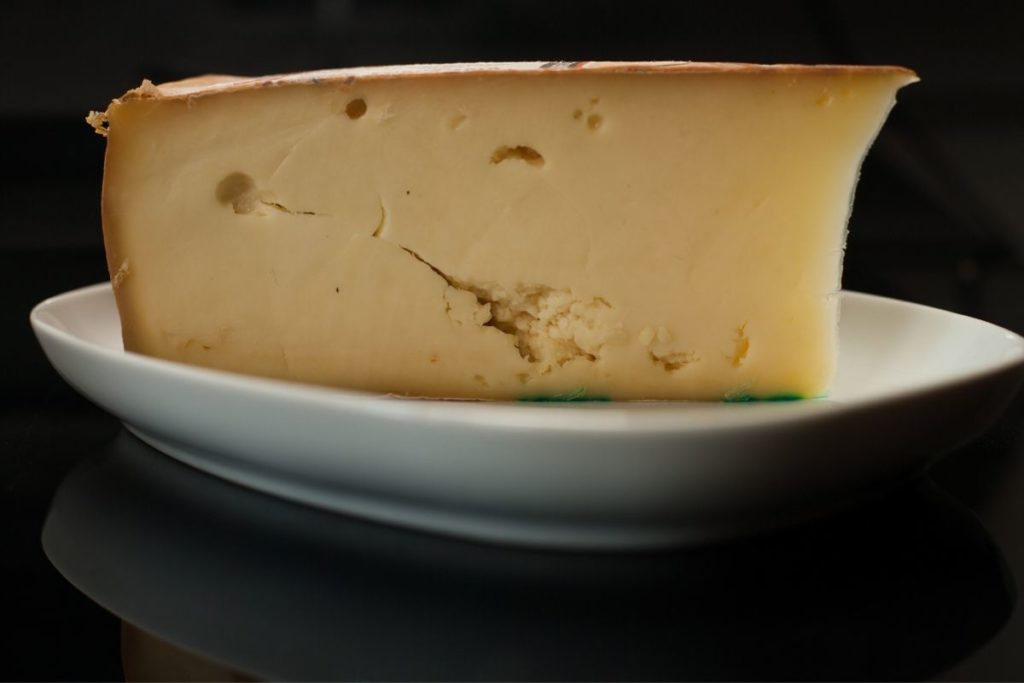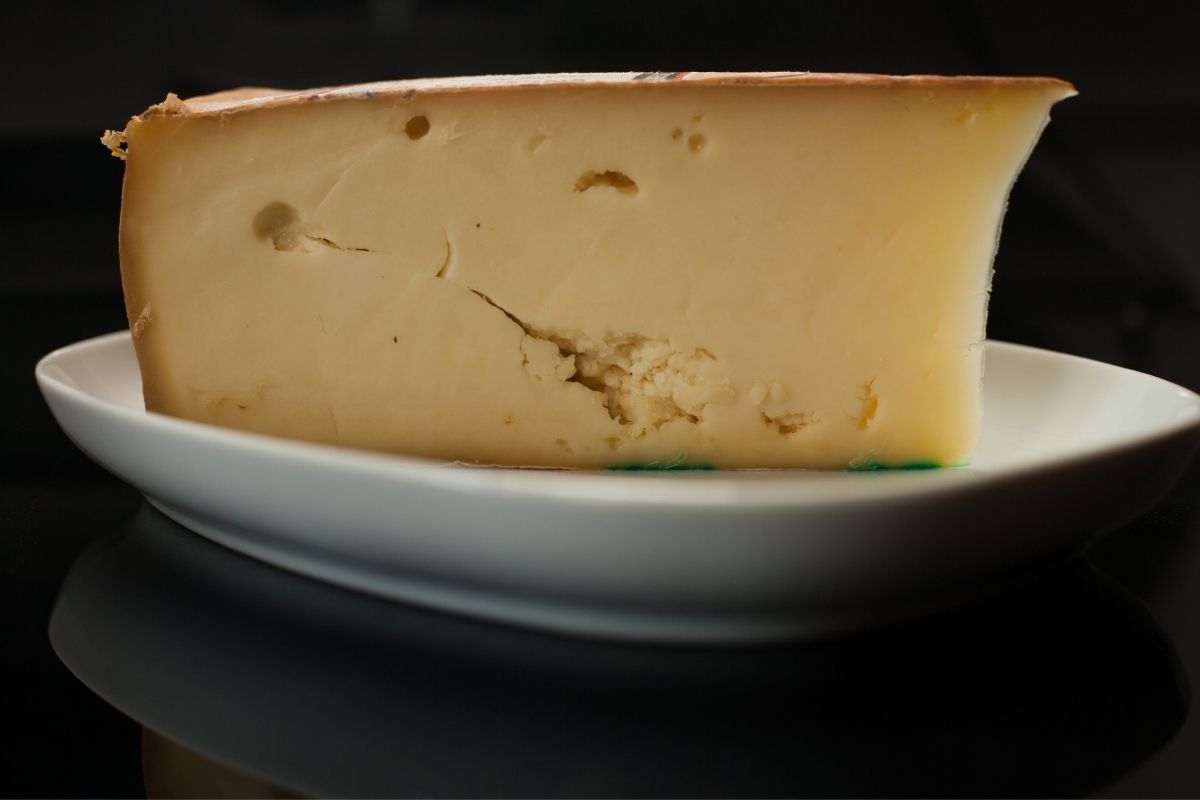 Are you looking for a good substitute for fontina cheese? We share a list of the best fontina cheese substitutes below.
Fontina cheese comes from the Aosta Valley in Italy and is made from raw milk. You may find it difficult to find Fontina cheese at the store and some people dislike its pungent taste and aroma.
As a result, Fontina cheese alternatives come into the spotlight.
Best Fontina Cheese Substitutes
1. Havarti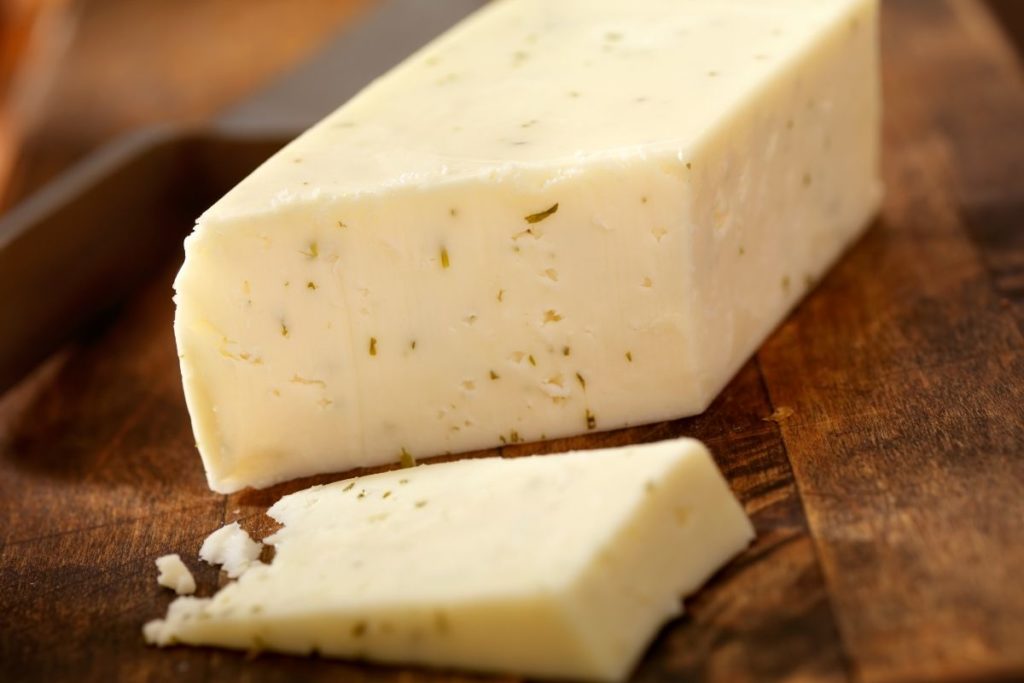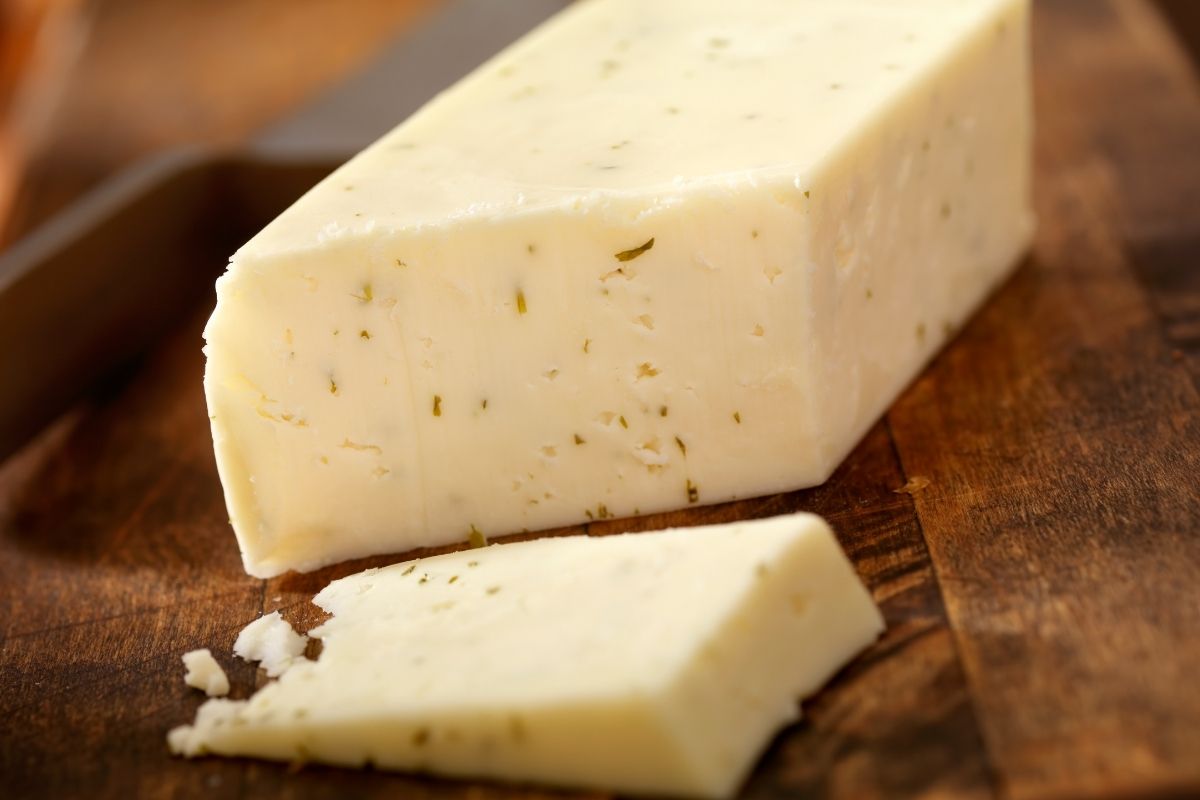 Get some buttery and creamy goodness when you swap Havarti for Fontina cheese in your recipe. This cheese melts at room temperature, allowing tastes to explode within your mouth as you eat it.
Havarti goes well with pizza and sauce-based recipes. It is also a fine wine accompaniment as a table cheese.
Plus, its taste blends well with other ingredients, herbs, and spices.
2. Gruyere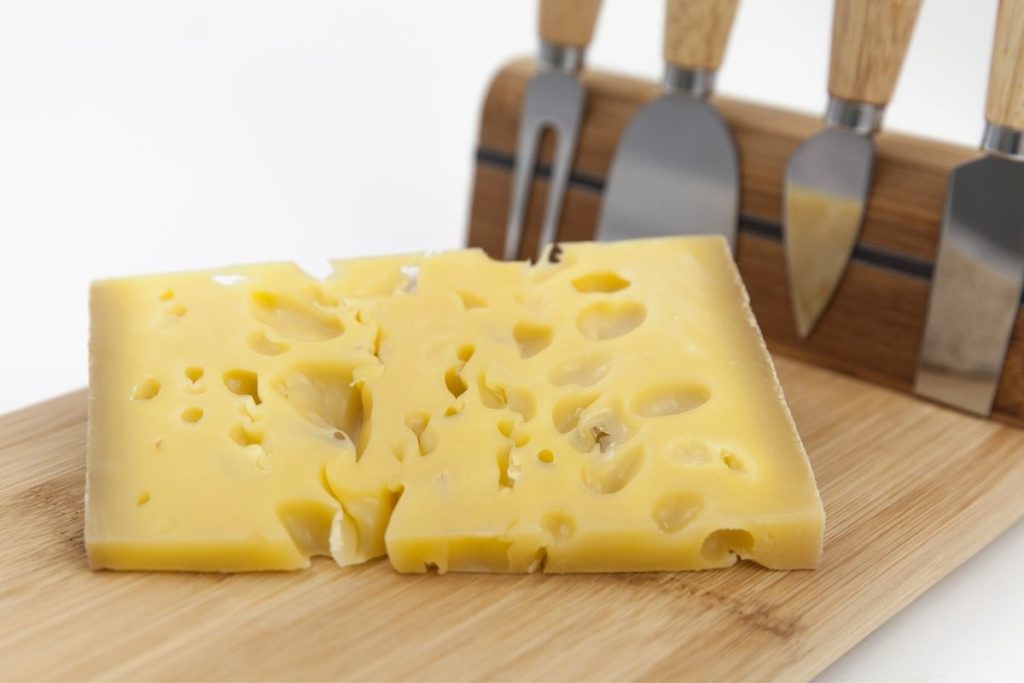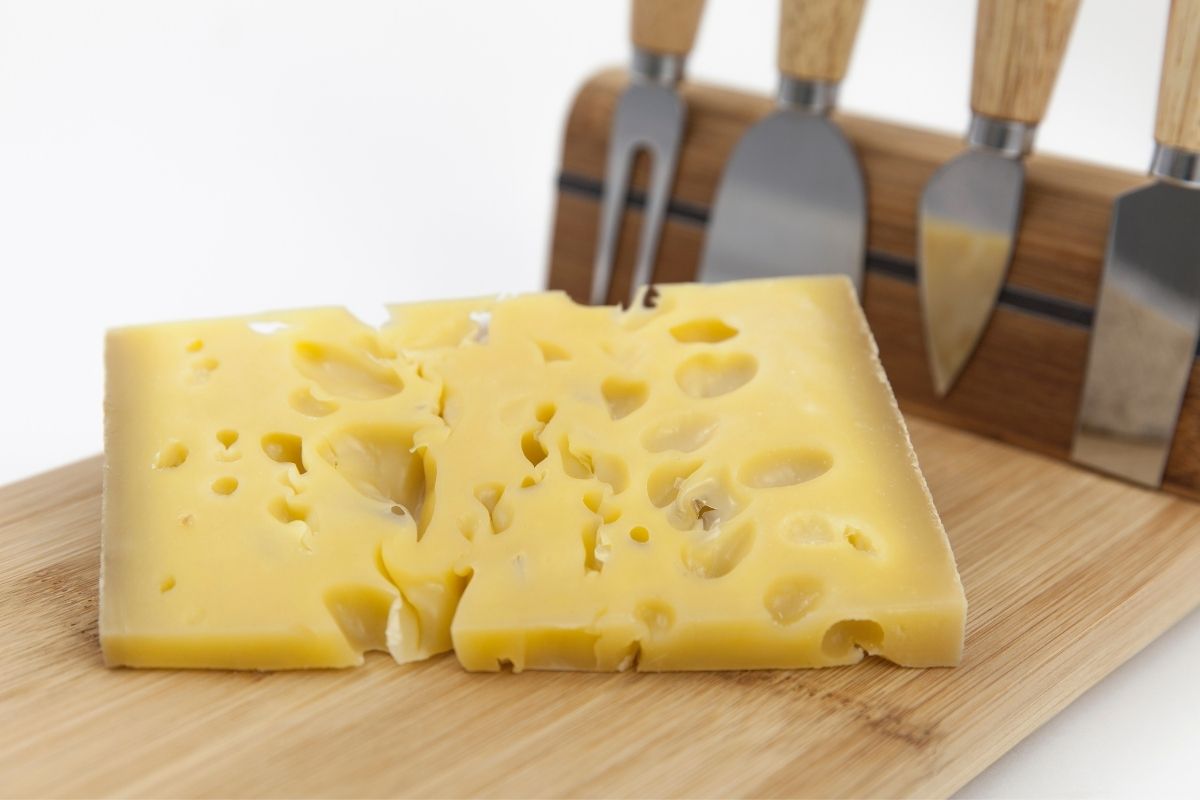 Gruyere is the right pick for replacing the flavor of Fontina cheese. This cheese is among the most effective Fontina alternatives. It is made from aged, unpasteurized cow's milk, much like Fontina.
Its yellow color will add richness to your dish. And it has a nutty flavor and a thick texture that is comparable to Fontina. It has a great melting ability and turns gooey when heated.
Another advantage of this cheese is that it is more widely distributed than Fontina. Its origins trace to Gruyère, a Swiss village.
3. Edam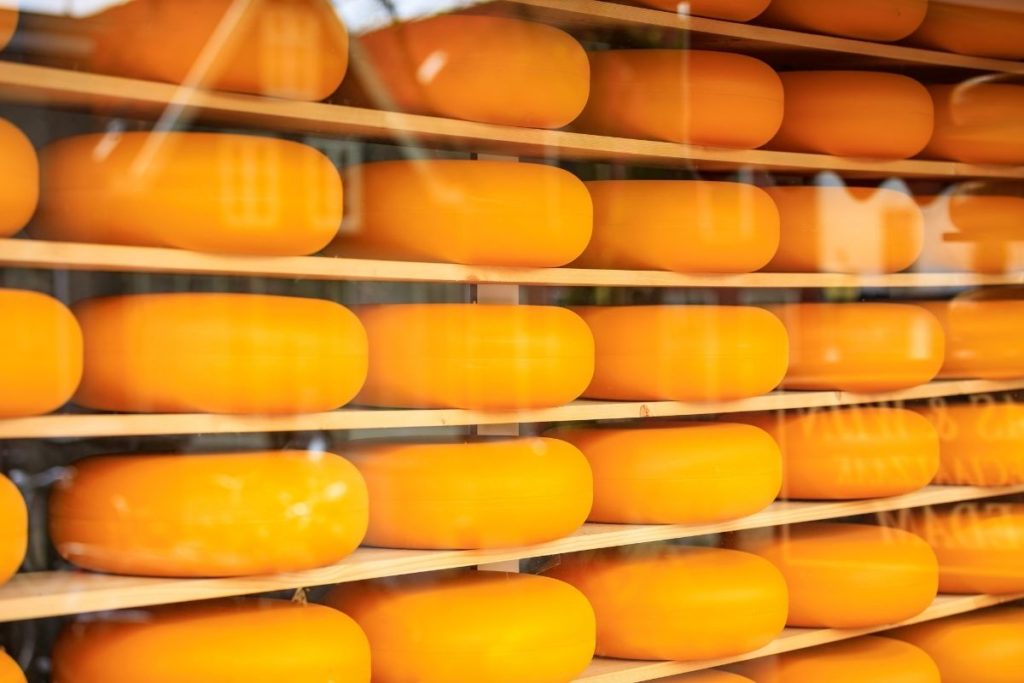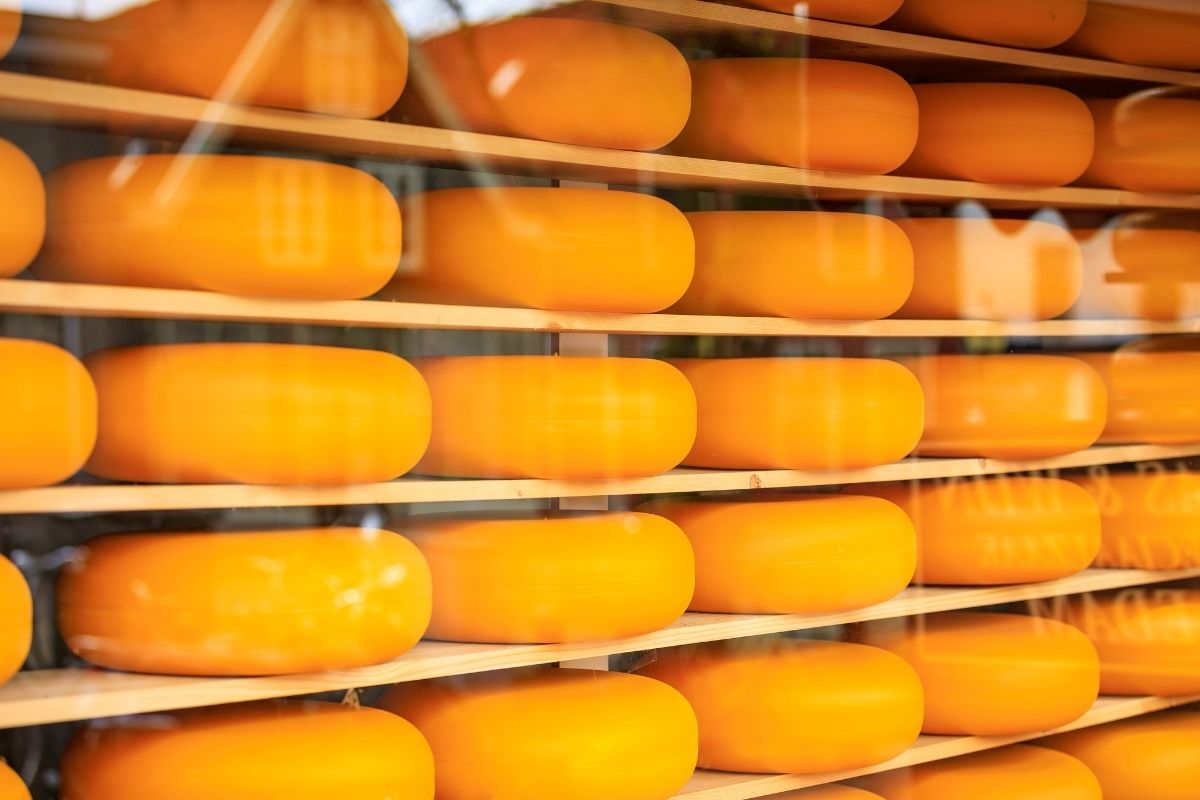 Edam is a light yellow semi-hard cheese that originates from the Netherlands. It has a rather mild flavor and a nutty taste. If unused, it will age and harden with time.
Its low-fat content makes it a healthy replacement for Fontina, which has a higher fat content.
This cheese is a perfect match for fruits, as well as bread and some meat dishes.
It is most often used in wines and desserts. You can also enjoy it in melted form when added to pasta and crepes. Edam even enhances the flavor of soups and sauces.
4. Provolone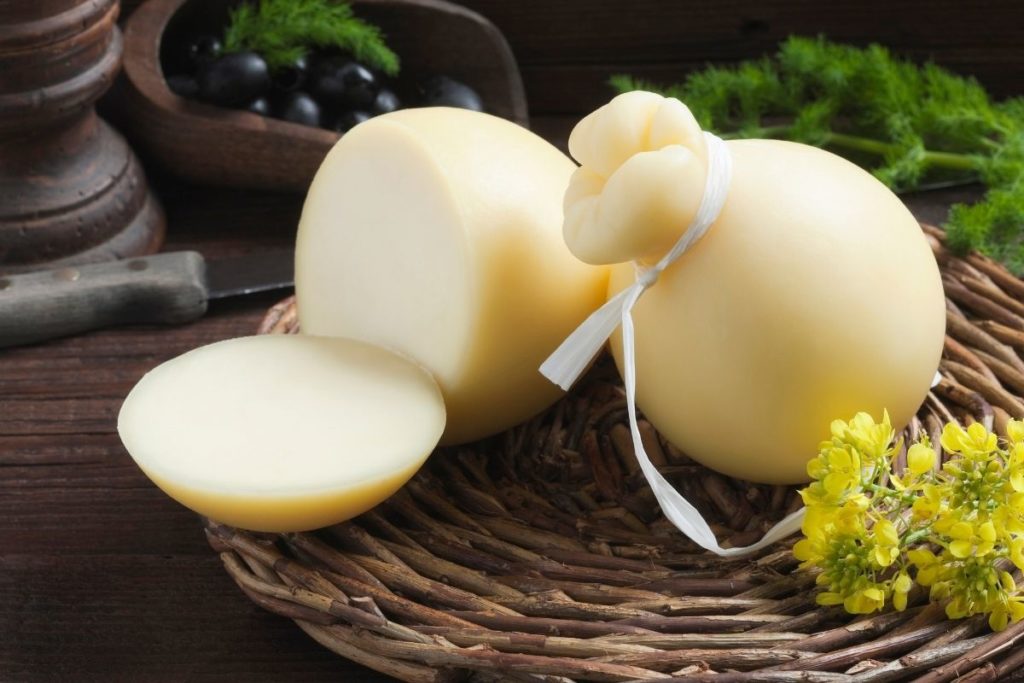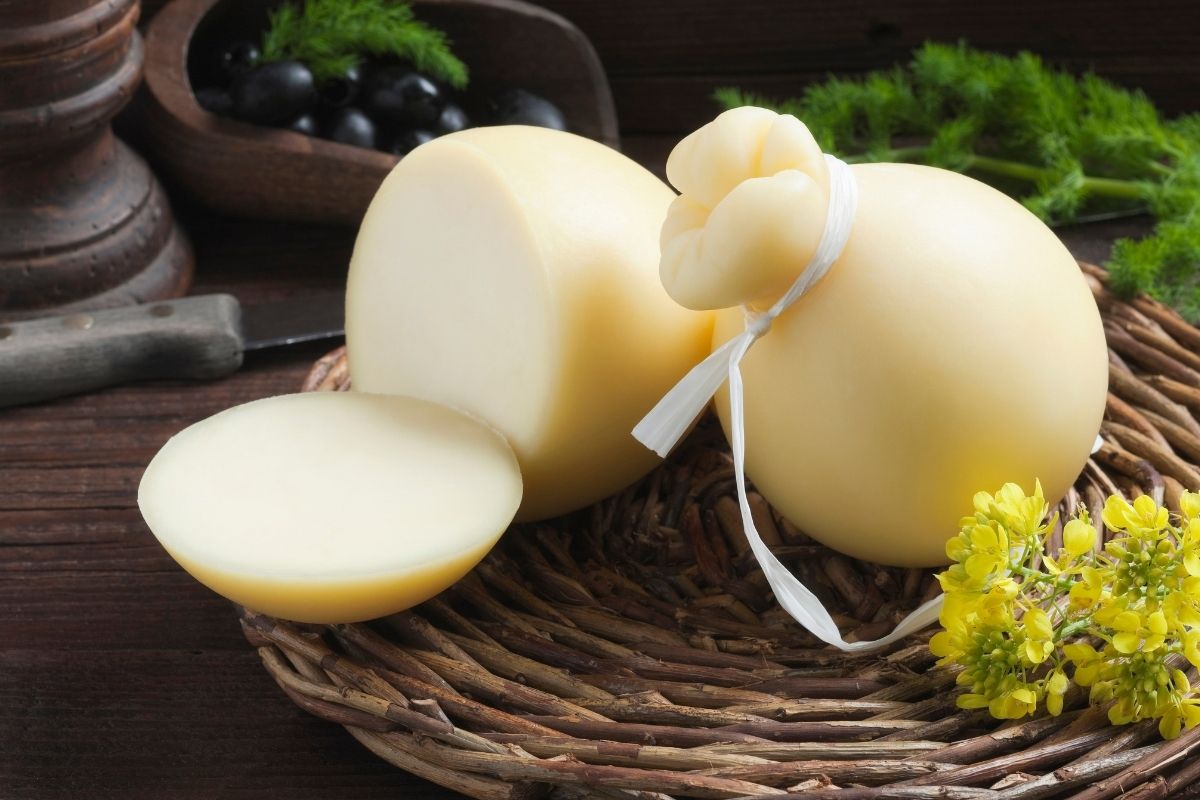 Provolone is another Italian cheese that is well known for its distinct flavor. It has a moderate to zesty flavor, depending on the type. The tanginess gets stronger as it ages.
If you like a pungent flavor, it pairs well with soups and sauces.
You may also add it as a topping for vegetable salads. Or you can eat it as a table cheese with bread and hot chutney.
5. Emmental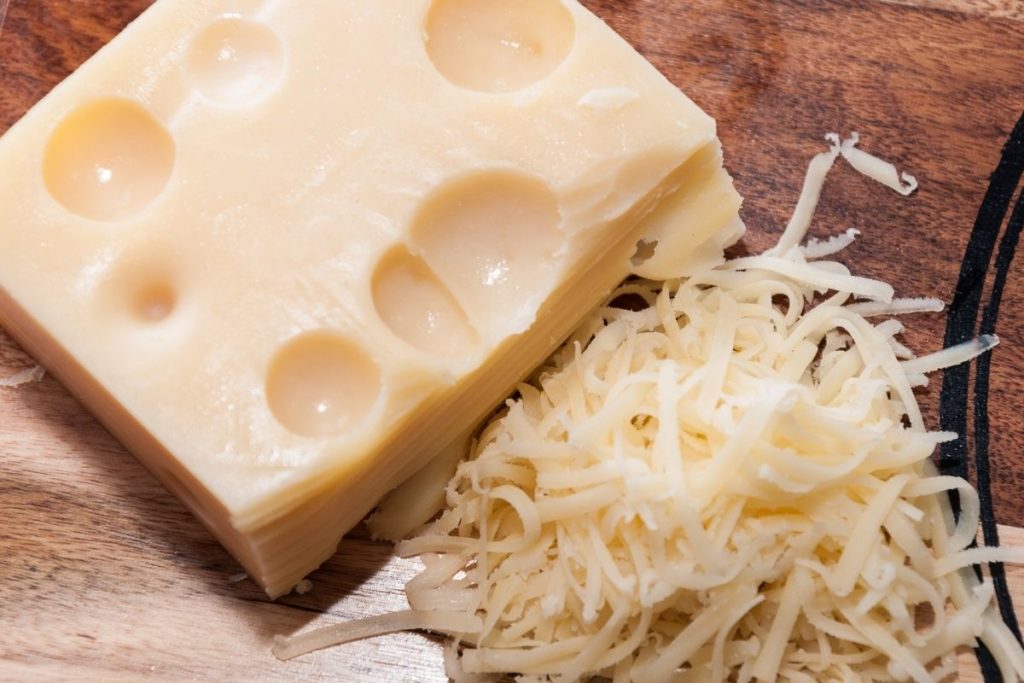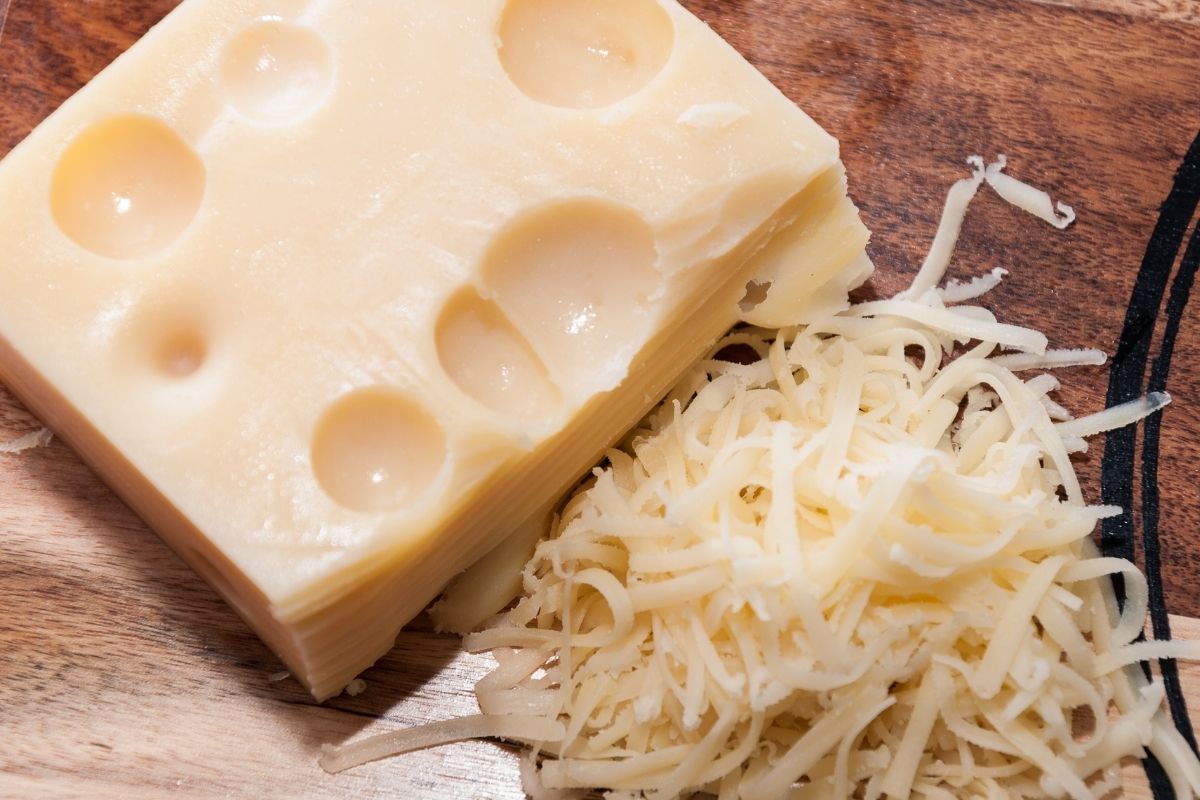 Emmental, also known as Swiss cheese, is another kind of cheese that can enhance the flavor of any meal. It has a nutty, tart flavor similar to Fontina cheese, making it a delicious cheese to pair with wine and fruits.
It is made using only natural ingredients, with no additives or preservatives.
Its larger holes, which are created during its unique fermentation, distinguish Emmental cheese.
6. Gouda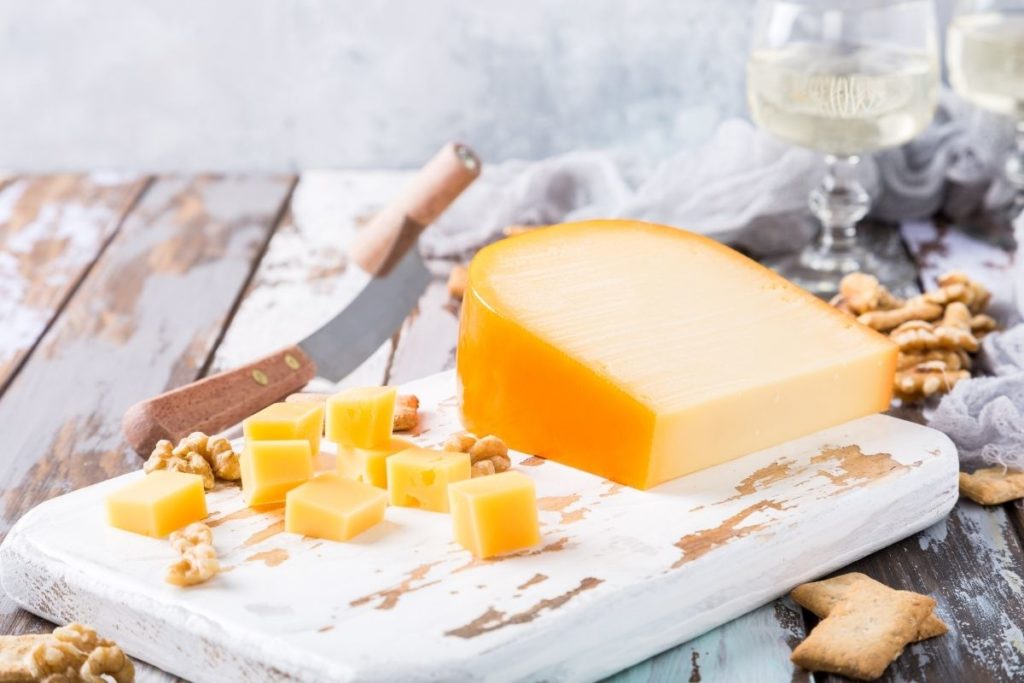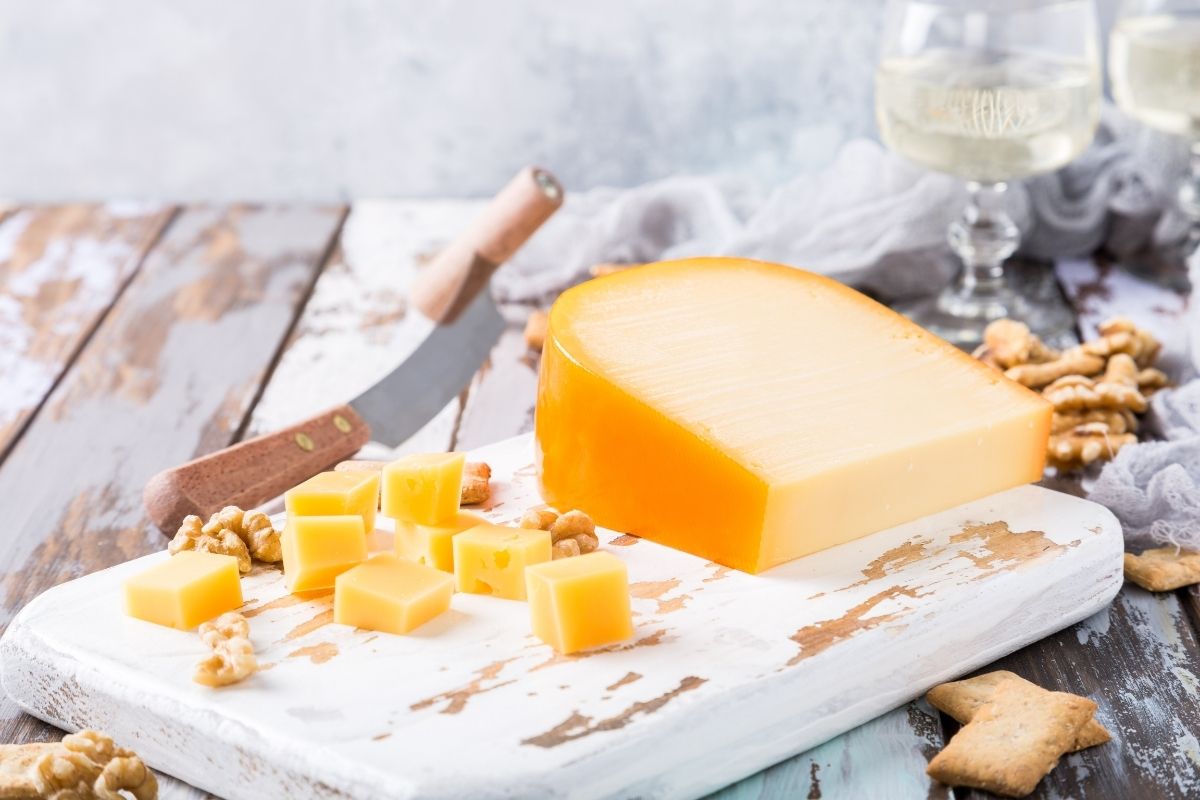 Gouda is a rich creamy cheese that is commonly used in the culinary world. It has a semi-hard quality applicable for a variety of dishes, including sauces, soups, macaroni, fondue, and a lot of main courses.
You can also pair it with wine, champagne, and beer, much like Fontina cheese.
7. Parmesan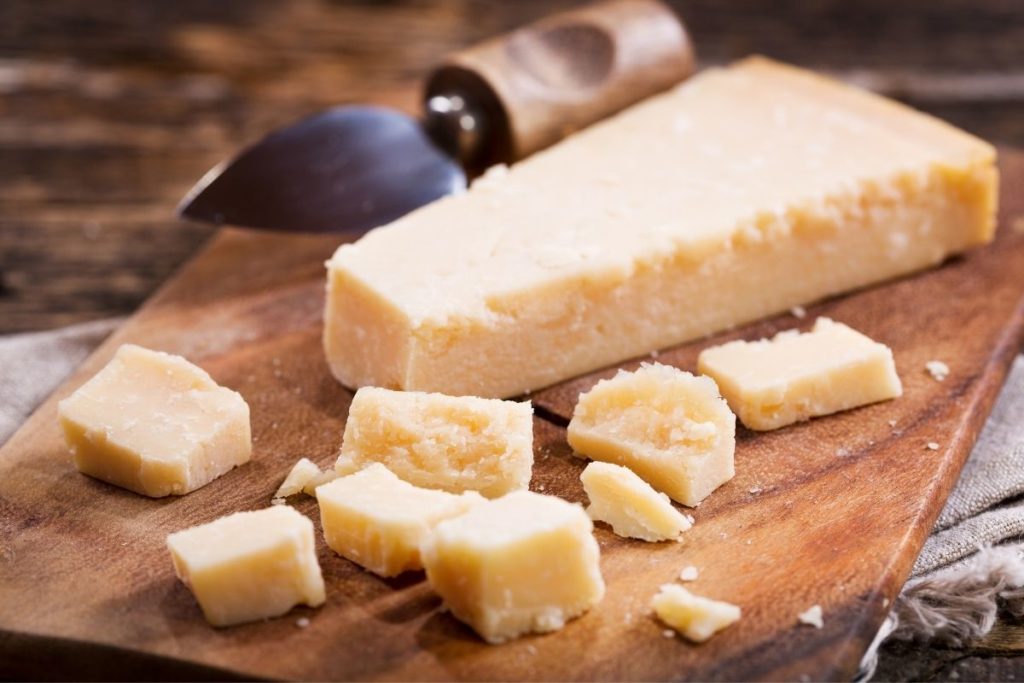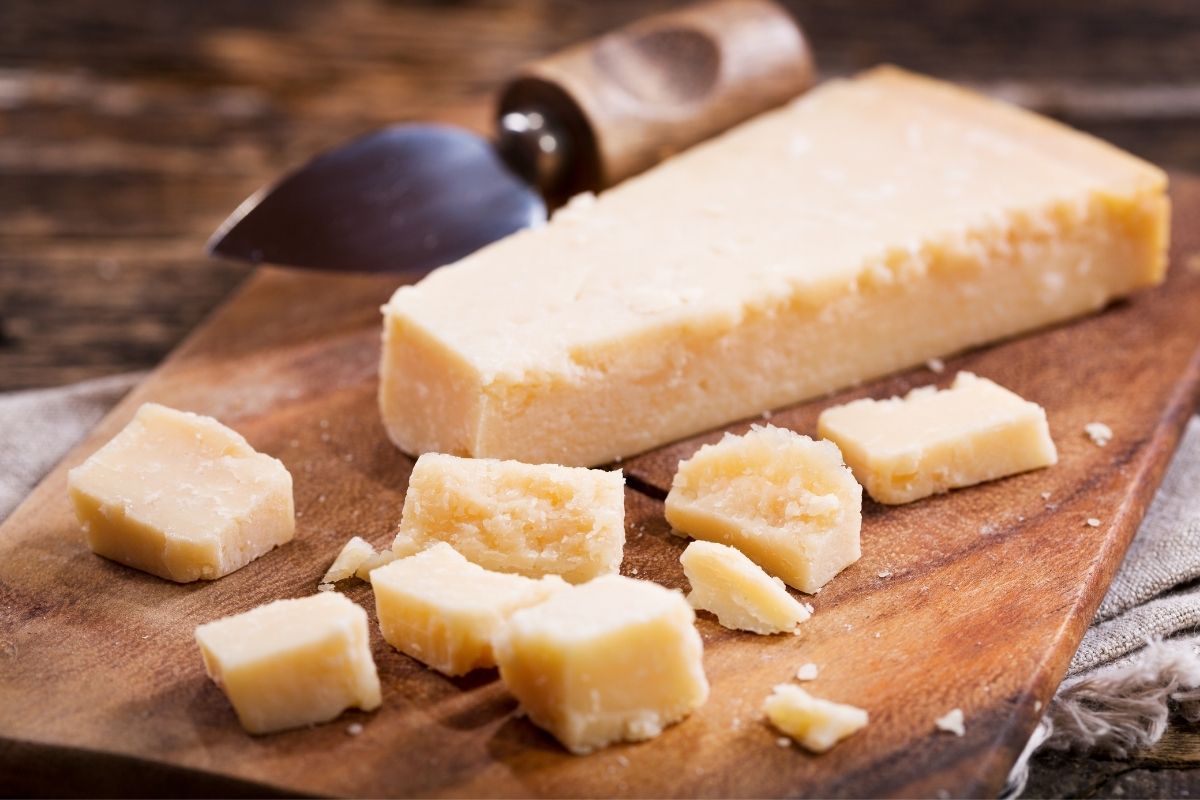 Got some parmesan? Parmesan is one of the most popular cheeses on the market. This is a great substitute for Fontina cheese if you don't have any on hand.
It contains less sodium, while still having a sharp flavor. The rough texture of this hard cheese works best for grating and pulverizing. You can use it in nearly every kind of dish.
8. Mozzarella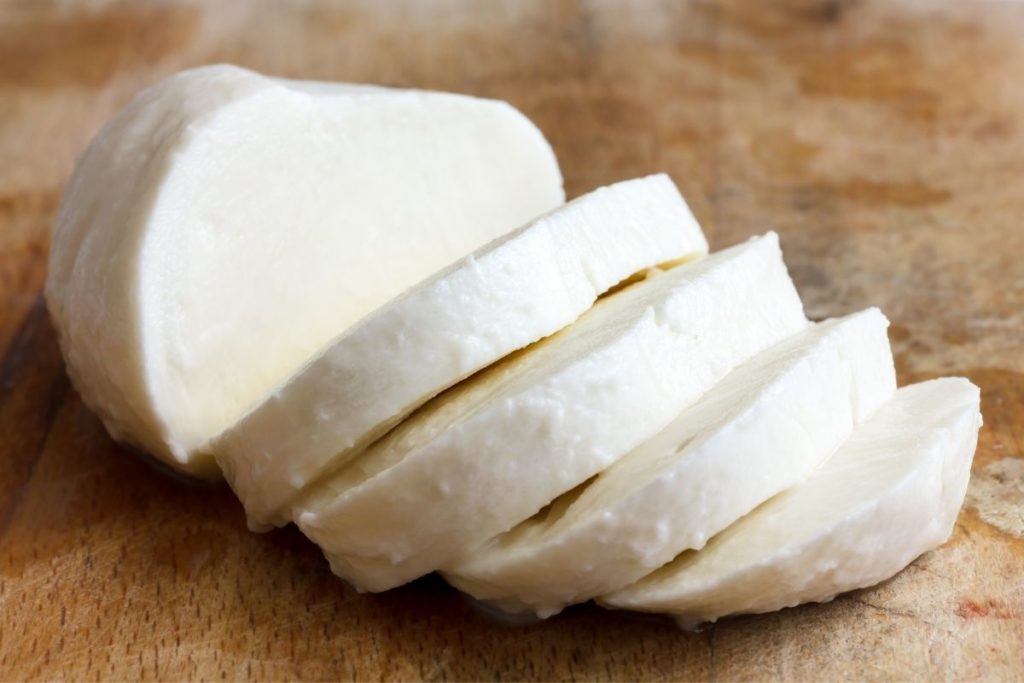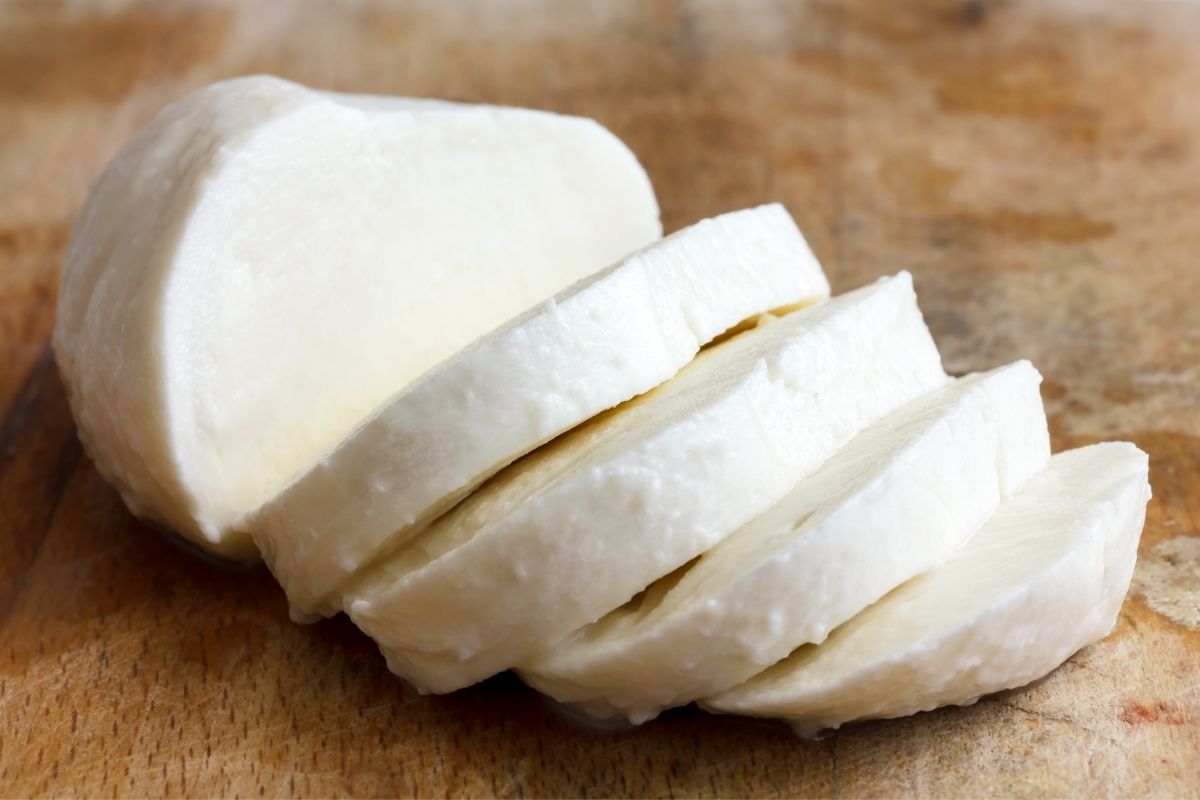 Mozzarella, either sliced or grated, will be an ideal ingredient in many recipes. You may also use Mozzarella affumicata, which is a smoked variant of the cheese. It is one of the most expensive cheeses from Italy.
It may lack the pungency of Fontina in terms of taste, but it serves well in dishes like pizza, lasagna, sandwiches, salad, and grilled cheese. Like Fontina, it melts quickly and develops strings when pulled apart.
9. Cheddar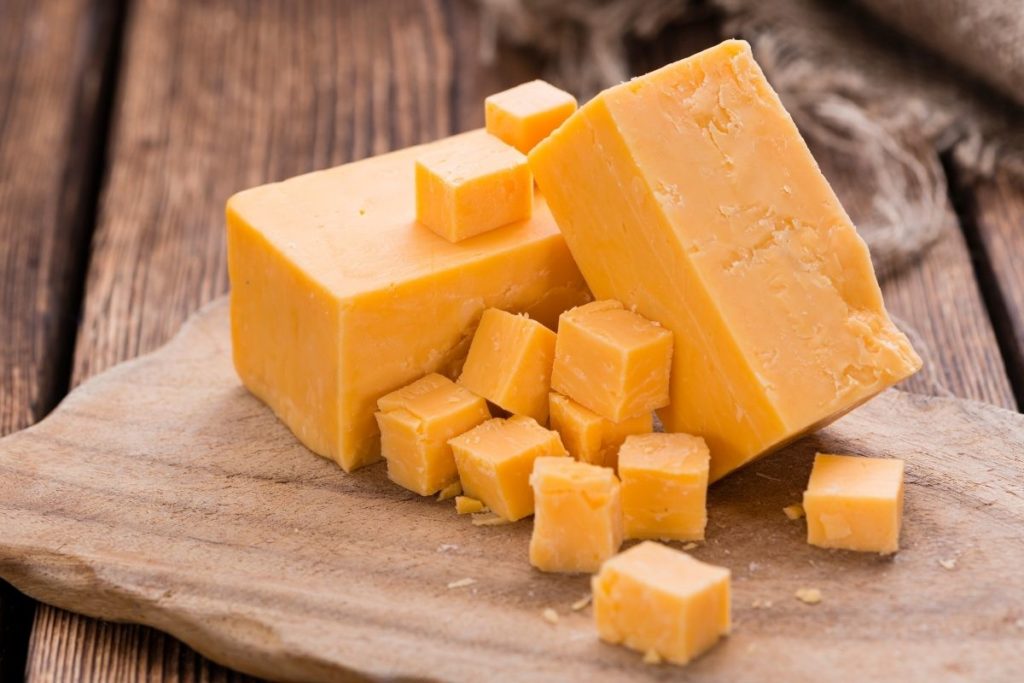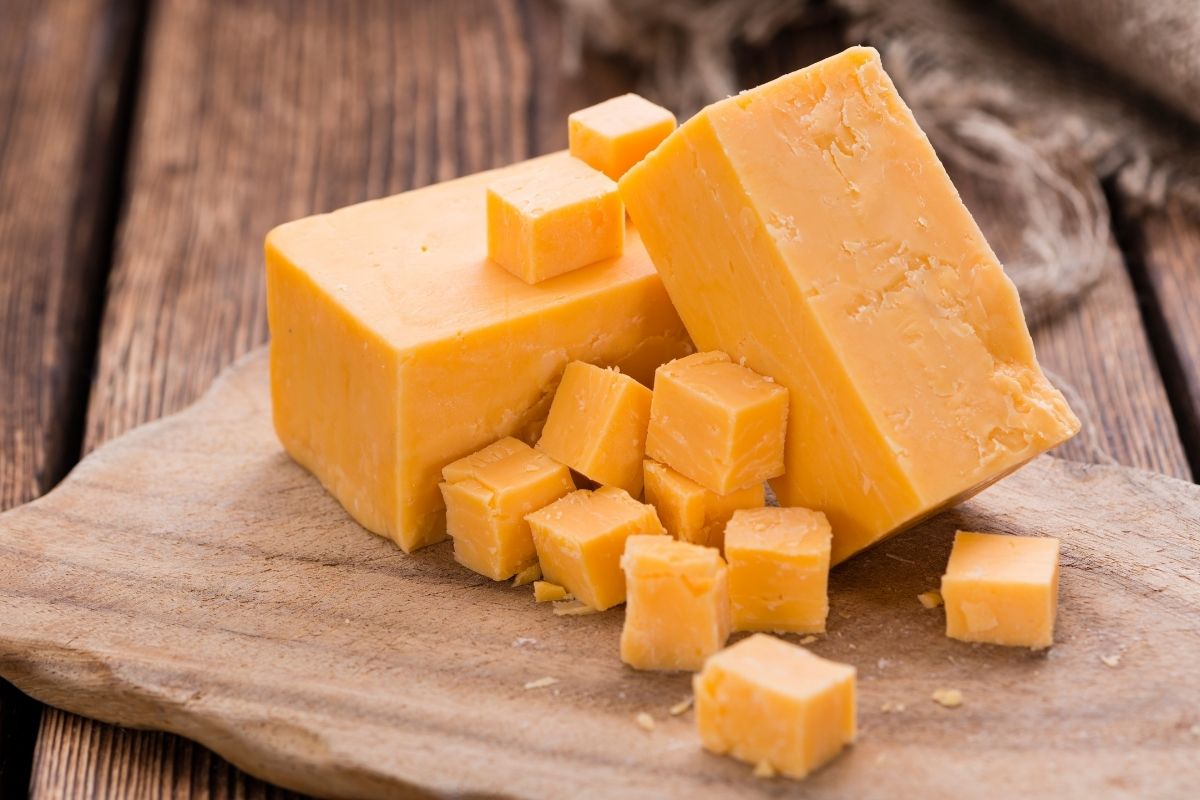 How about cheddar? Yes, you can rely on cheddar for your recipe. When it is young, it has a mild flavor, but if you want to replicate the strong flavors of Fontina cheese, opt for matured cheddar.
This cheese was only used in England before it was made available all over the world.
Many manufacturers are now producing it because of a rise in demand. You will often find it in appetizers and casseroles.
The Bottom Line
Fontina cheese can be substituted with a variety of other cheeses. These cheese alternatives make good substitutes because they have flavor and texture profiles that resemble Italian cheese.
You can use any of the Fontina cheese substitutes mentioned in this article for your recipes and appetizers.
Print
9 Best Fontina Cheese Substitutes
Check out these great substitutes for Fontina Cheese that have been shared on Pinterest.
Instructions
Click on each link above to view the pin.
Learn more about the ingredient.
Purchase the ingredient.
Add a substitute to your recipe =)
Keywords: Best Fontina Cheese Substitutes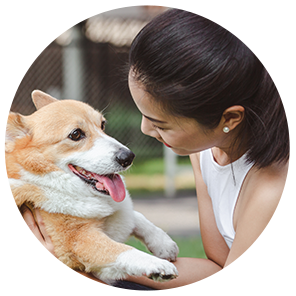 Hi, I'm Linda thanks for stopping by! We're so happy you're here. If you're a foodie and love to cook from home - you're in the right place..
LEARN MORE
Join the mailing list and receive our free newsletter!
Recipe Marker provides you with the best information about home cooking tips, recipes, ingredient substitutes and more. Check out our blog to see the latest articles.