Can You Freeze Goat Cheese? What You Should Know (updated 2023)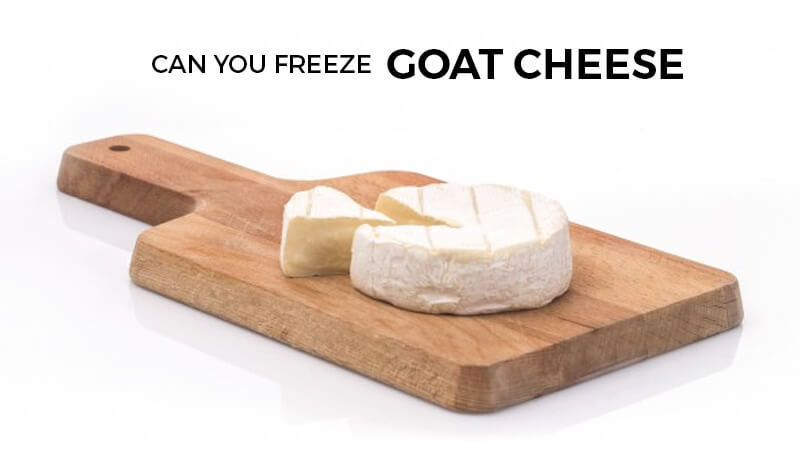 Are you curious about if you can freeze goat cheese? Stick around as we share the answer along with some tips…
Cheese is widely consumed around the globe, with laymen and connoisseurs alike taking pleasure in tasting any and all varieties available. One of the most common types of cheese in existence is goat cheese, called such because it is made from goat's milk.
Unbeknownst to many, goat cheese refers to any cheese made of goat's milk. This includes cheddar, brie, gouda, and the like. You may also hear the umbrella term "chevre," short for Fromage de chevre or cheese of goat.
While an abundance of goat cheese makes for great snacking during huge parties or gatherings, what do you do if you cannot easily finish your stash? This may leave you wondering if you can freeze goat cheese.
If you want to store your chevre in the freezer, you have come to the right place. This article will tell you more about goat cheese and how to properly store it. Take a look.
What Is Goat Cheese?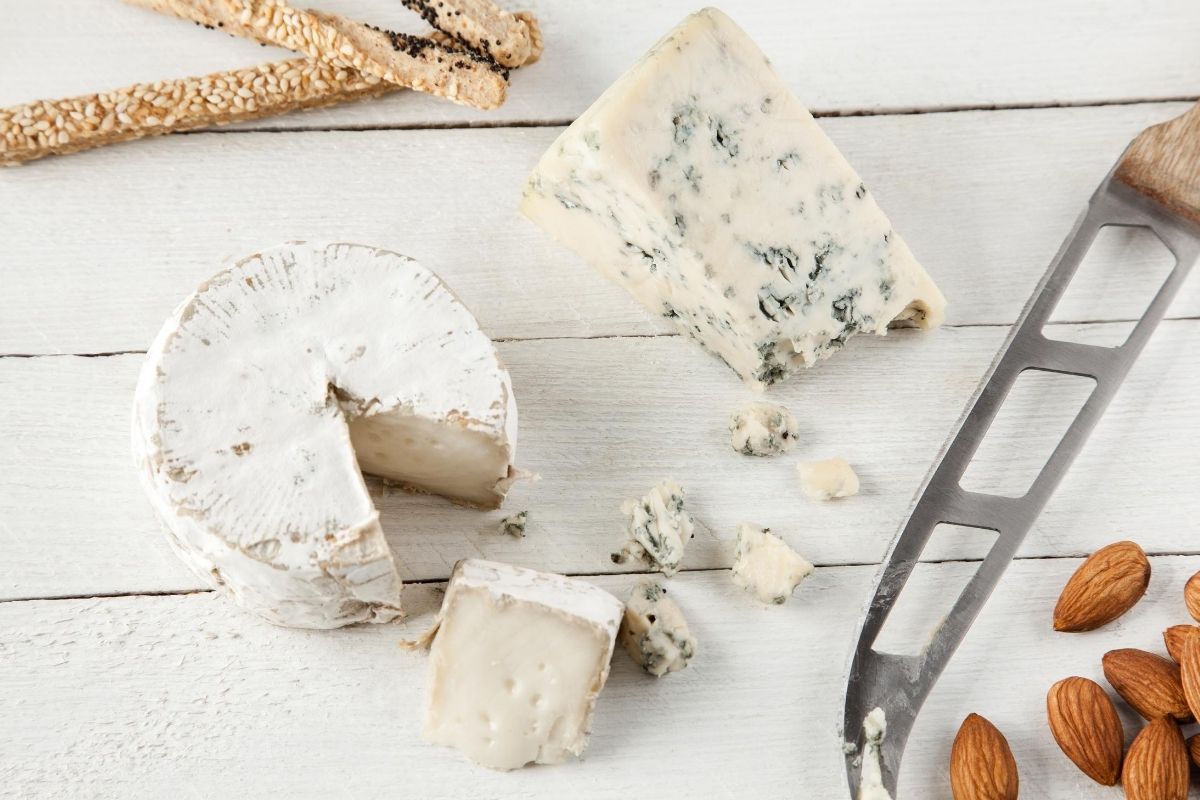 As mentioned, chevre or goat cheese is the umbrella term for cheese that is made from goat's milk. Unlike its cow counterpart, chevre tends to have a tangier taste and a softer texture. It is also higher in fat and minerals and generally has less lactose than cow cheese.
Goat cheese is often praised for its freshness and clean taste. Most people consider it tangy without being too overpowering. Likewise, a hint of lemon acidity balances its milky taste. Best of all, it is moist, creamy, and luscious.
The category mentioned above is called fresh goat cheese or fresh chevre because it is not aged for more than a few days. This results in a mild, milky flavor that boasts a soft and spreadable texture. You can often find it in deli shops in a log shape frequently flavored with fresh herbs and spices.
While goat cheese is often made and consumed in its soft form, it can also be processed in other ways. As mentioned, it can also be made into hard cheeses such as valencay or bucheron. The former is aged for three weeks and takes on a slightly citric flavor, while the latter is aged for five to ten weeks.
Goat milk can also be fashioned into brie, cream cheese, feta, and even camembert. These taste best on bread, crackers, or sandwiches, crumbled over salads or pasta, thrown on top of pizzas, and added to soups.
Can You Freeze Goat Cheese?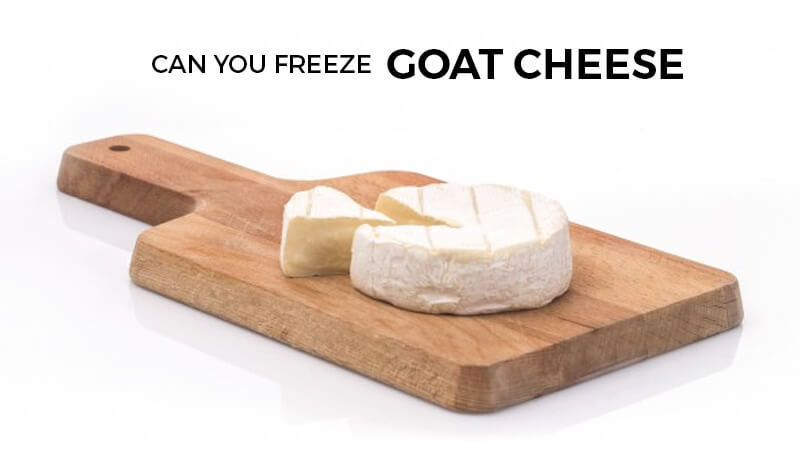 Now that you know more about chevre, let's address the question: "is it possible to freeze it?" The answer? A resounding yes.
However, freezing this type of Fromage can be quite tricky. You must have the right freezing-and-thawing technique to avoid unwanted freezer burn and altogether damaged cheese.
Freezing this type of cheese depends on its variety, namely the solid or the spreadable and creamy kind. If you have a solid block or round of cheese on hand, you can easily cut it to your desired serving size and place it in a freezer bag while pushing all the air out before sealing.
On the other hand, for spreadable or creamier varieties of goat cheese, you can easily freeze them by doling out portions into smaller containers or freezer-friendly jars. Place the desired portion into each container making sure to fill the containers to the brim to avoid leaving room for air. To seal off empty spaces, you can also fill the remaining space with olive oil. Finally, place the containers in a freezer bag.
You may also wrap it in cling wrap before putting it into a freezer bag to avoid freezer burn. This applies to both hard goat cheese and creamier varieties.
To thaw the cheese without altering its taste or texture, simply take out the desired portion and place it in your refrigerator prior to opening it. Once it has thawed, you can open the portion and consume it as is. For spreadable ones, you can give the mixture a stir to help bring back the creamy and milky texture.
Bear in mind that once you have thawed out cheese from the freezer, it's best not to freeze it again. You risk spoiling the cheese and altering its taste and texture in the long run.
The Bottom Line
Now that you know how to properly freeze and store goat cheese, you can prolong its life while enjoying the same taste. While fresh is always the best, freezing is certainly the next best option to help you retain the freshness you have come to know from goat cheese.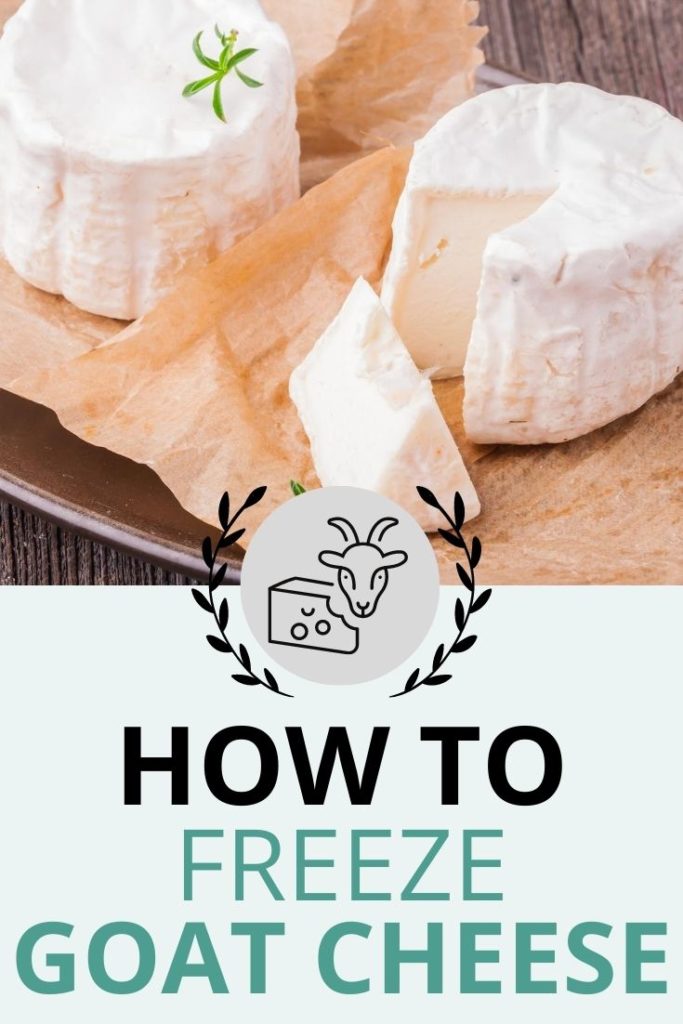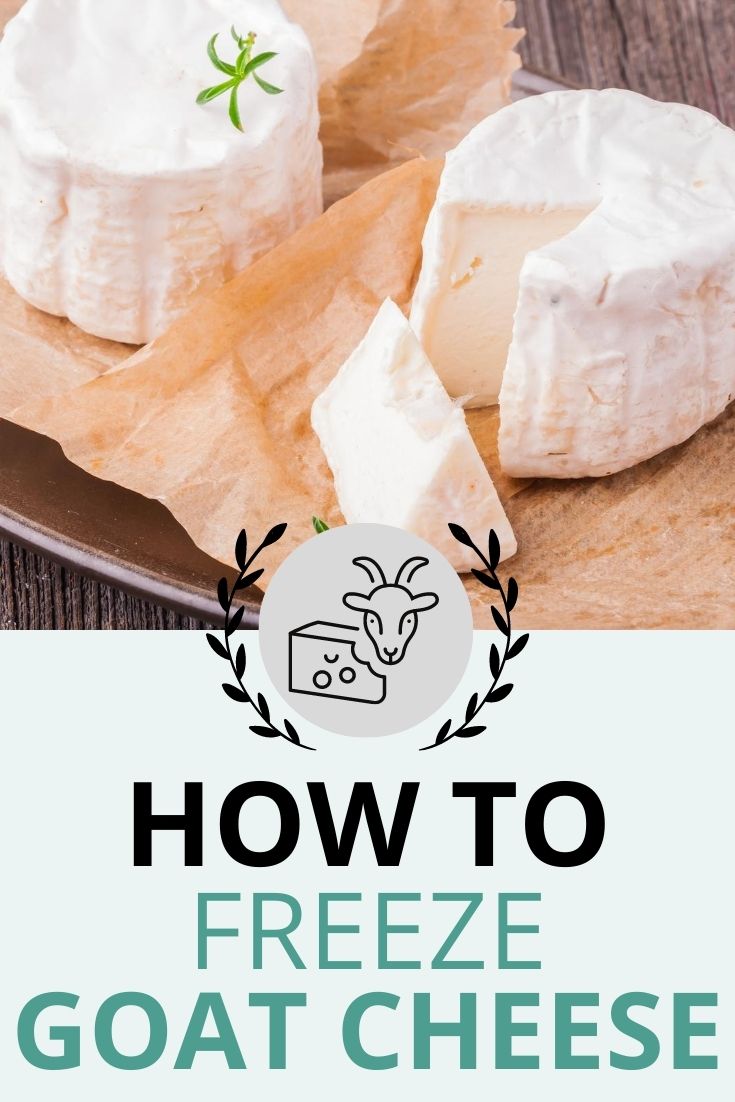 Print
How to Freeze Goat Cheese
Are you curious about how to freeze goat cheese? Stick around as we share the answer along with some tips…
Author:
Prep Time:

5 minutes

Total Time:

5 minutes

Yield:

1 Serving

Category:

Freeze

Method:

Freeze

Cuisine:

Meal
Goat cheese
Resealable freezer bag
Freezer jars
Instructions
How to Freeze Hard Goat Cheese
Slice the goat cheese into serving portions.
Transfer the cheese to a resealable freezer bag and remove the excess air.
Seal the bag and place it in the freezer.
How to Freeze Creamy Goat Cheese
Divide the goat cheese into freezer jars and fill to the brim.
Seal the jars with a lid then place them into a freezer bag.
Transfer the goat cheese to the freezer.
Keywords: How to Freeze Goat Cheese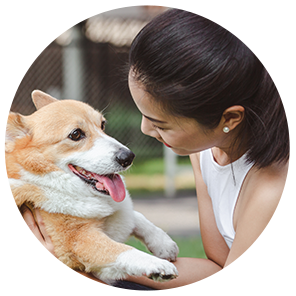 Hi, I'm Linda thanks for stopping by! We're so happy you're here. If you're a foodie and love to cook from home - you're in the right place..
LEARN MORE
Join the mailing list and receive our free newsletter!
Recipe Marker provides you with the best information about home cooking tips, recipes, ingredient substitutes and more. Check out our blog to see the latest articles.