How to Cook Beef Short Ribs on the Stove (2023)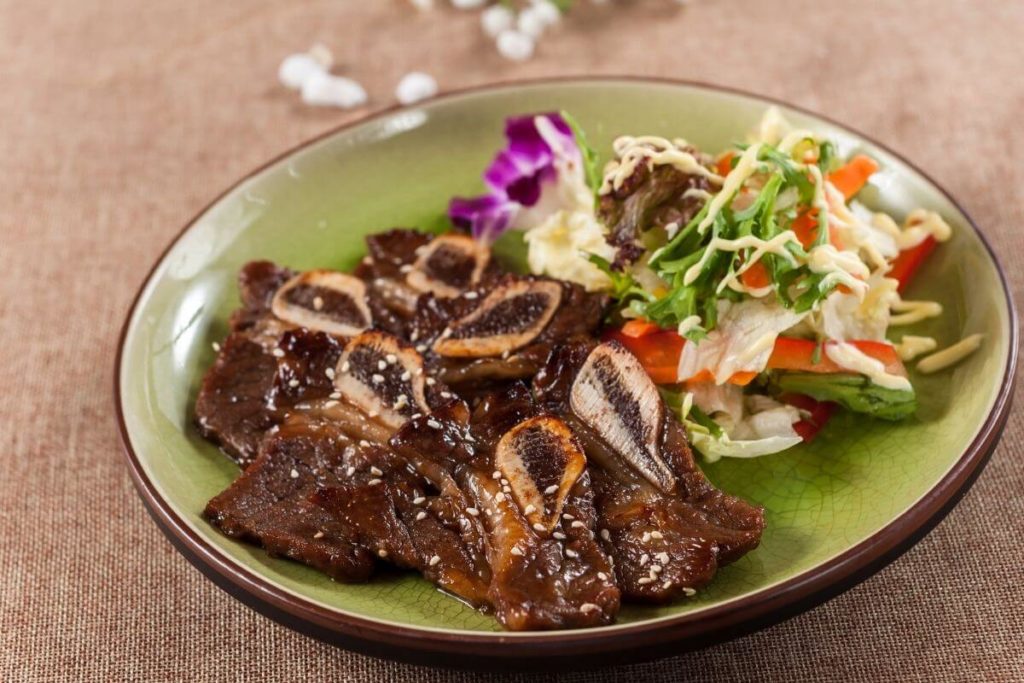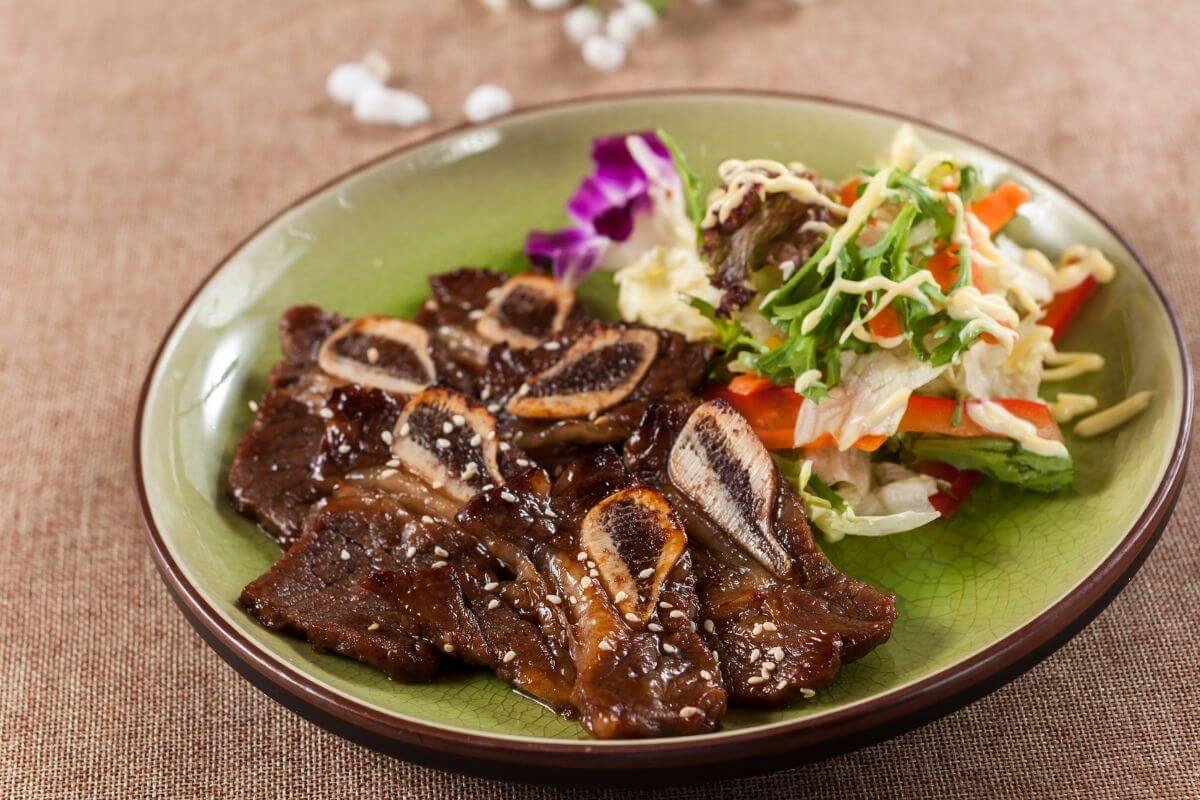 In this article, we're detailing how to cook beef short ribs on the stove. Stick around…
Nobody can deny the effectiveness of stovetop cooking. It takes time but provides an even heat to cook different kinds of meat and food items.
Beef short ribs may be easier to cook in an oven, but what if you only have a stove at home, or you're using the oven for another dish? This particular meat needs enough cooking time to make it tender and easy to chew.
While ovens do the work perfectly, using a pressure cooker on a stove is also a good idea. Read on to learn how to prepare beef short ribs on the stove.
What Are Beef Short Ribs?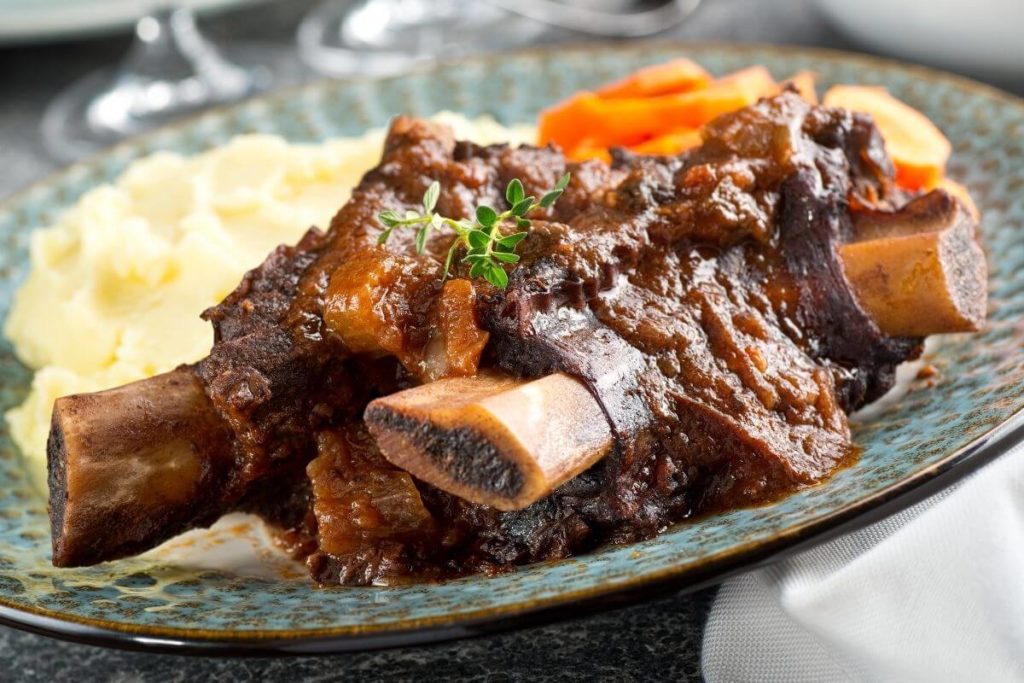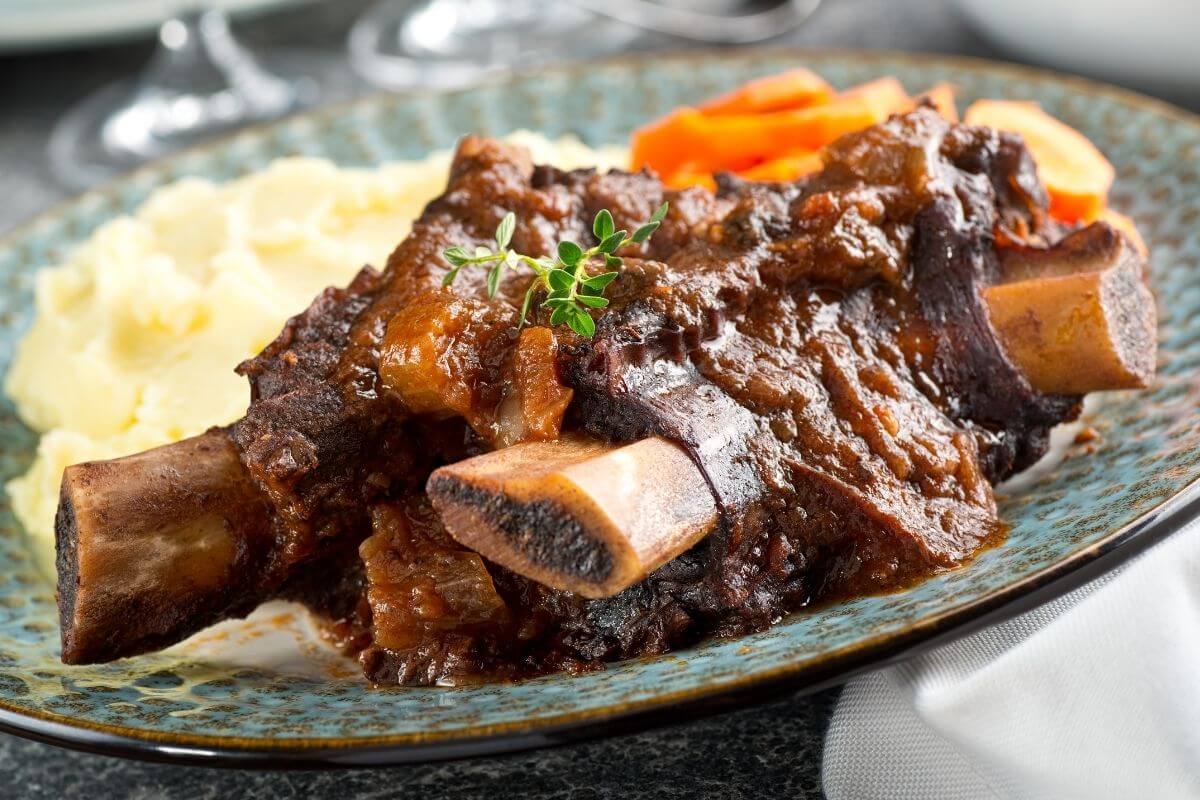 Judging by their name, you already have a clue as to what this meat is. Similar to pork ribs, beef ribs have that juicy feature that makes them delicious and quite addicting.
Short ribs are cut from the brisket, plate, or rib areas of the cow. Consisting of short portions of the rib bone, they're terribly delicious.
In fact, beef short ribs are more expensive than their pork counterpart, because they come from a highly valuable section of the cow.
They also come in larger, meatier portions. These portions get the rich marbling of rib meat, with deep and rich beef flavor—an explosion of goodness every bite.
Eating this meat is also rewarding for the high protein content, plus vitamin B-12. However, you should enjoy them in moderation, as they have higher saturated fat.
How to Cook Beef Short Ribs on the Stove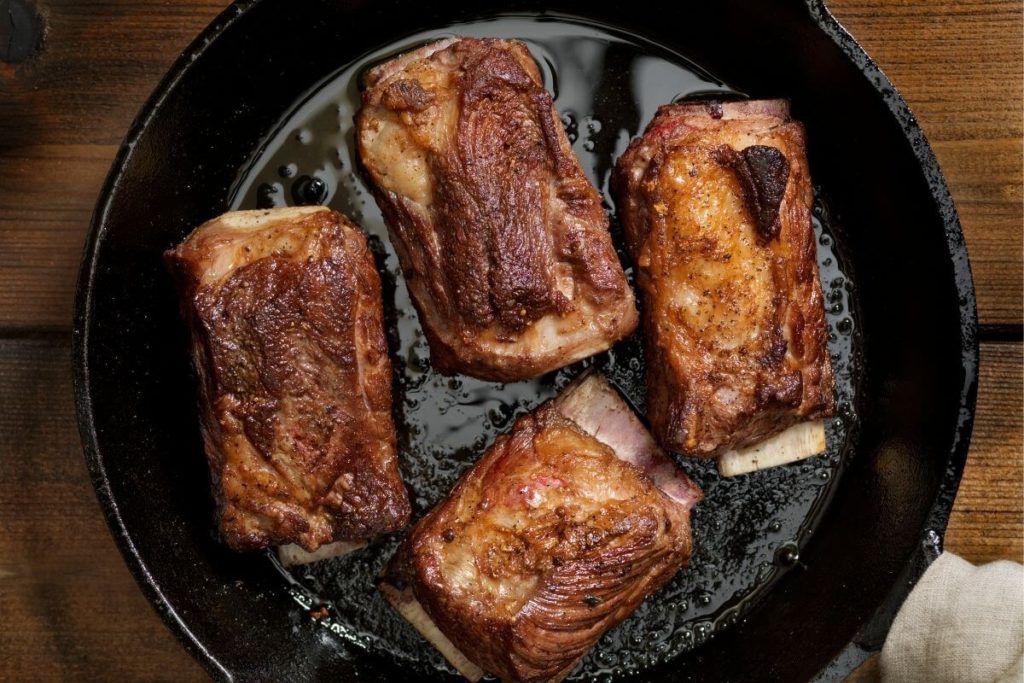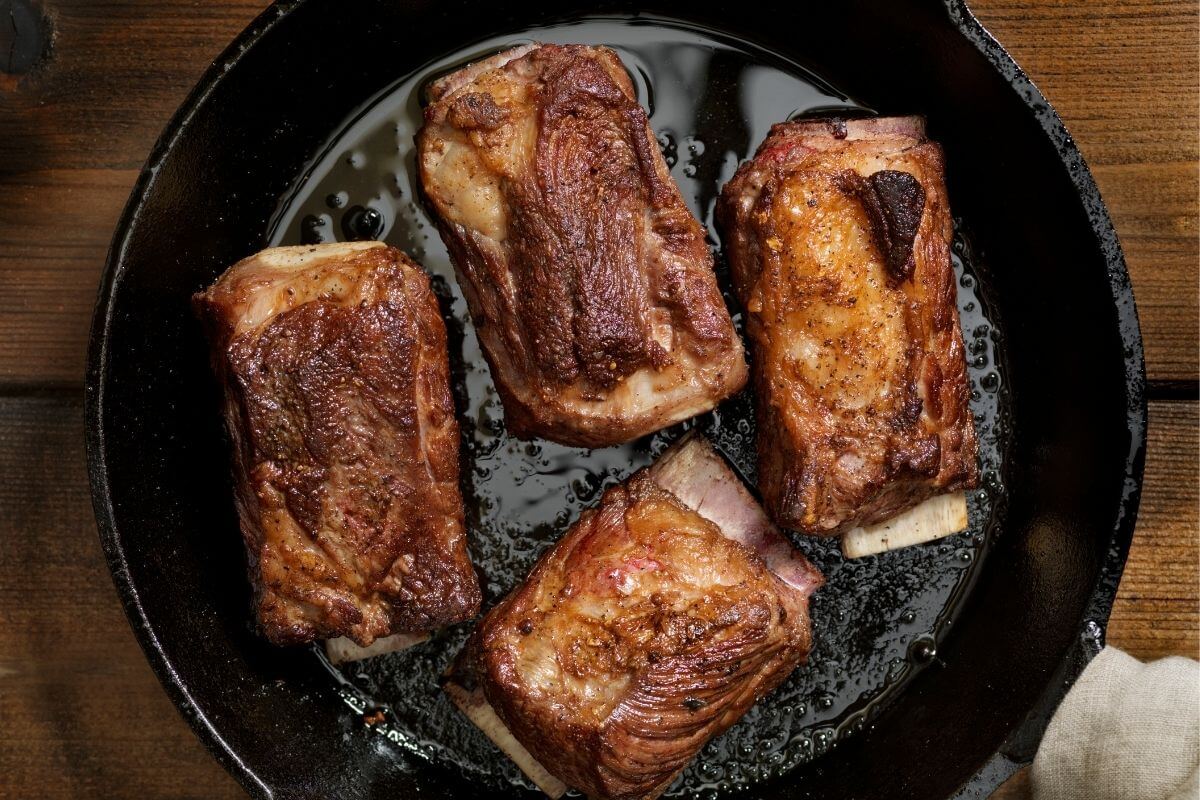 Some people cook beef short ribs similar to a steak—left whole, seasoned, then drenched in its own fat.
The texture will be slightly chewy and not tender. But, if this is what you like, then use the same cooking method as you would for steaks.
On the other hand, if you want more tender short ribs, you can try another recipe that involves boiling the meat before cooking it with wine in a pan.
Also note that even though you cook the meat straight in the pan, you can still make it tender and juicy. Just cook in smaller batches and you're good to go.
Slow cooking through braising is also another technique to try, cooking at low heat for two to three hours.
It makes the ribs fork-tender, with the meat falling right off the bone. This is incredibly delicious and brings out the fat of the meat.
Braising also creates an aromatic scent, because of ingredients like rosemary, thyme, and dry red wine.
Smothered Beef Short Ribs Recipe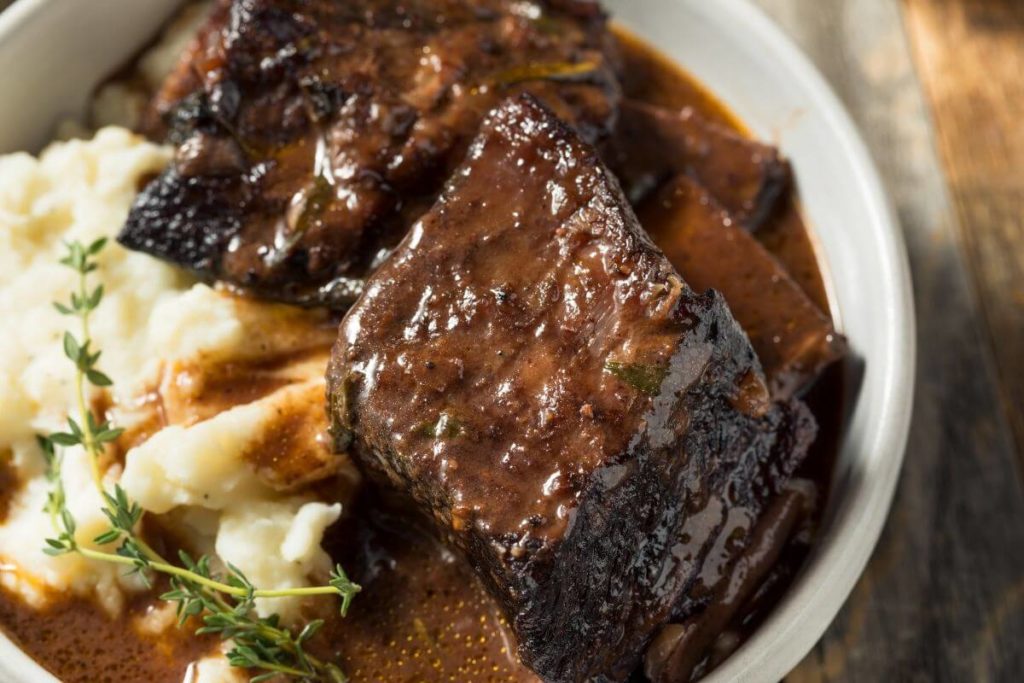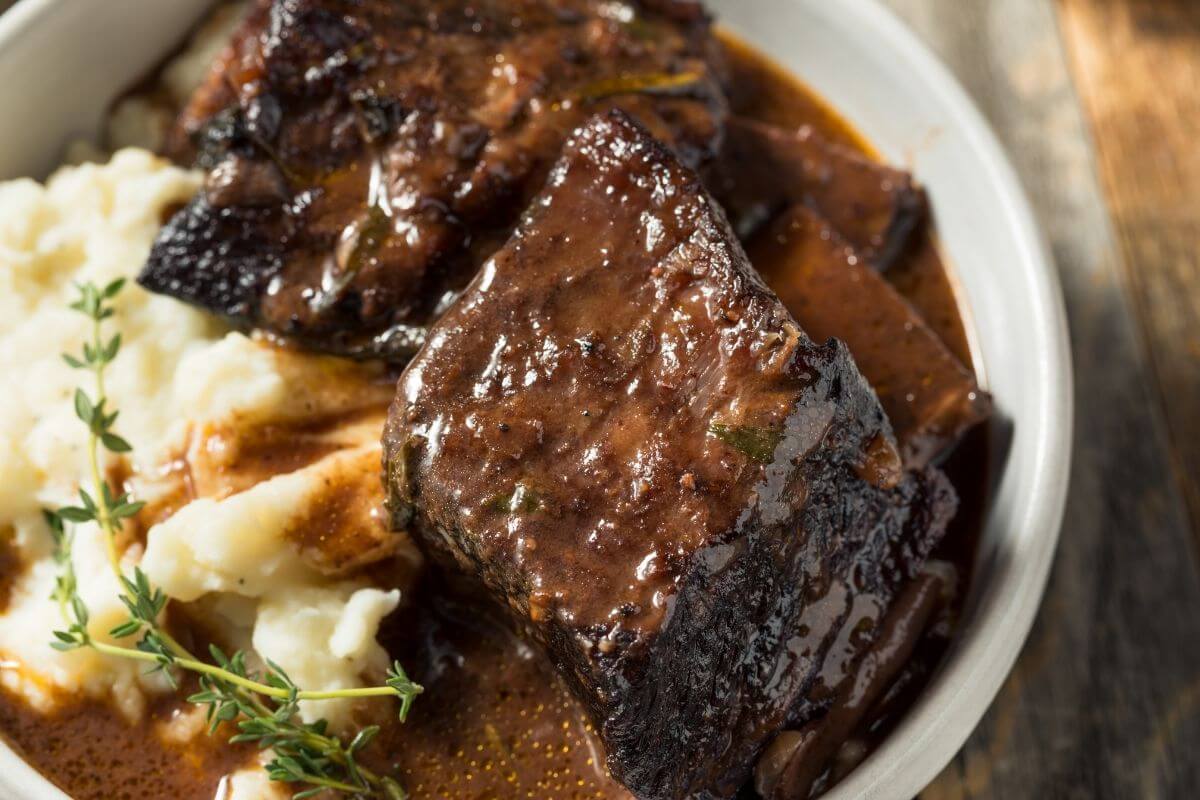 Here's another way to prepare juicy beef short ribs. It comes with mixed vegetables and is served with mashed potatoes and salad will create a wonderful meal.
Ingredients:
1/2 cup of olive oil
4 pounds of beef short ribs
Salt and pepper to taste
1 cup of all-purpose flour
2 cups of chopped onions
1 cup of chopped celery
1 cup of chopped carrots
2 tablespoons of minced garlic
3 bay leaves
1 cup of wine
8 cups of beef stock
1/4 cup of chopped fresh parsley
Direction:
Warm a large pot over medium-high heat. Add oil.
Season the ribs with salt and pepper, then coat with flour.
Fry ribs in the oil in small batches, and add more oil as needed to sear the meat. This will only take about three minutes per batch. Set aside seared ribs.
In the same pot, add onions and sauté for two minutes. Slowly add carrots and celery. Sauté for one minute before adding salt and pepper.
Add the garlic and bay leaves and cook for another minute.
Deglaze the pot with red wine, scraping the bits off the bottom. Add the stock, bring it to a boil, and reduce the heat to low. Let it simmer before adding the ribs.
Continue to simmer for roughly two hours, until the sauce thickens.
Stir in the parsley then serve.
The red wine not only provides an enchanting aroma but also enhances the overall flavor of the meat and sauce.
The alcohol content evaporates during cooking and the flavor remains.
That's why this recipe tastes so delicious.
Conclusion
The question of how to cook beef short ribs on the stove is easily answered with slow cooking or braising.
With the right set of ingredients, enough cooking time, and a great meat cut, you can serve juicy beef short ribs to your friends and loved ones.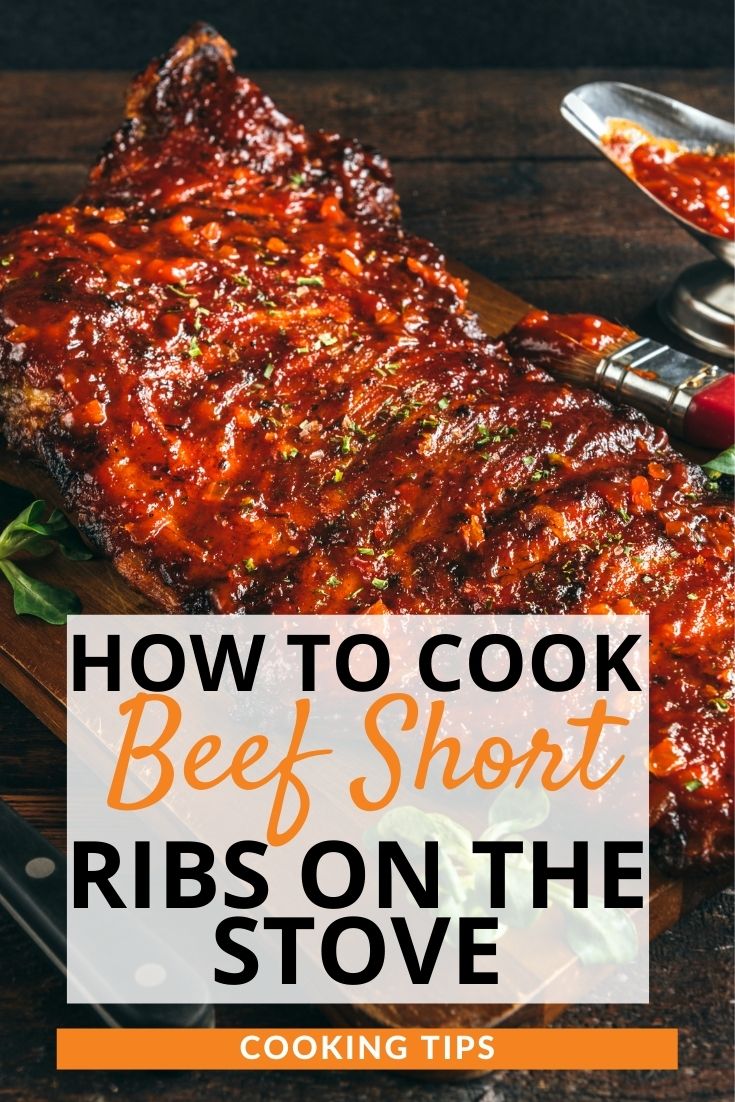 Print
How to Cook Beef Short Ribs on the Stove
Savor a delectable plate of braised short ribs prepared in glossy red wine sauce. The bold flavors shine satisfyingly through the slow stove-top cooking.
Read on to know how to cook beef short ribs on the stove!  
Author:
Prep Time:

15 minutes

Cook Time:

2 hours 45 minutes

Total Time:

3 hours

Yield:

3

servings

1

x
Category:

Cook

Method:

Stove Top

Cuisine:

Meal
6

beef short ribs (bone-in)

2

–

3

Tbsp olive oil (divided)

1 Tbsp

unsalted butter

1

onion (chopped)

2

celery stalks (chopped)

1

carrot (peeled & chopped)

1 1/2 Tbsp

all-purpose flour

1/4 cup

tomato puree

3 cups

beef/chicken stock

1

bottle dry red wine
Salt & crushed black pepper (to taste)
Fresh rosemary (for garnishing)
Instructions
Place a dutch oven on the stove over medium heat.
Add 1 Tbsp olive oil and butter.
Let it heat for 1-2 minutes.
Now, add the chopped veggies (onion, carrot, & celery).
Cover for 4-5 minutes until the veggies become tender.
Then, uncover and cook for 2 minutes on high heat.
Reduce heat to medium, sprinkle the flour, and add the tomato puree. Mix well for a minute.
Pour in the stock and red wine. Then, let it simmer.
Meanwhile, prepare the short ribs. Heat 2 Tbsp olive oil on a large cast-iron skillet on high. Rub salt and pepper on the short ribs and place them in the skillet, ensuring none are touching or overlapping.
Sear on high heat for about 12-15 minutes while flipping every 2-3 minutes until nicely browned.
Next, add the seared short ribs into the dutch oven.
Adjust heat to medium-low, cover, and let it cook for 2 hrs till thoroughly cooked and tender.
Lastly, uncover and skim off the fat from the surface.
Remove the short ribs into a dish and thicken the sauce on medium-high heat for 8-10 mins.
Transfer the short ribs into the thick sauce and cook for 1-2 minutes on low heat till the meat is heated.
Serve the braised short ribs garnished with fresh rosemary alongside mashed potatoes and steamed asparagus!
Notes
For the wine, Cabernet Sauvignon and Zinfandel are good options.
For special gatherings, prepare it the day before until Step 6 and keep it covered in the refrigerator. Finish off the last step right before serving.
Keywords: How to Cook Beef Short Ribs on the Stove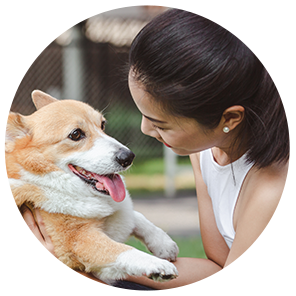 Hi, I'm Linda thanks for stopping by! We're so happy you're here. If you're a foodie and love to cook from home - you're in the right place..
LEARN MORE
Join the mailing list and receive our free newsletter!
Recipe Marker provides you with the best information about home cooking tips, recipes, ingredient substitutes and more. Check out our blog to see the latest articles.