How to Grill Frozen Turkey Burgers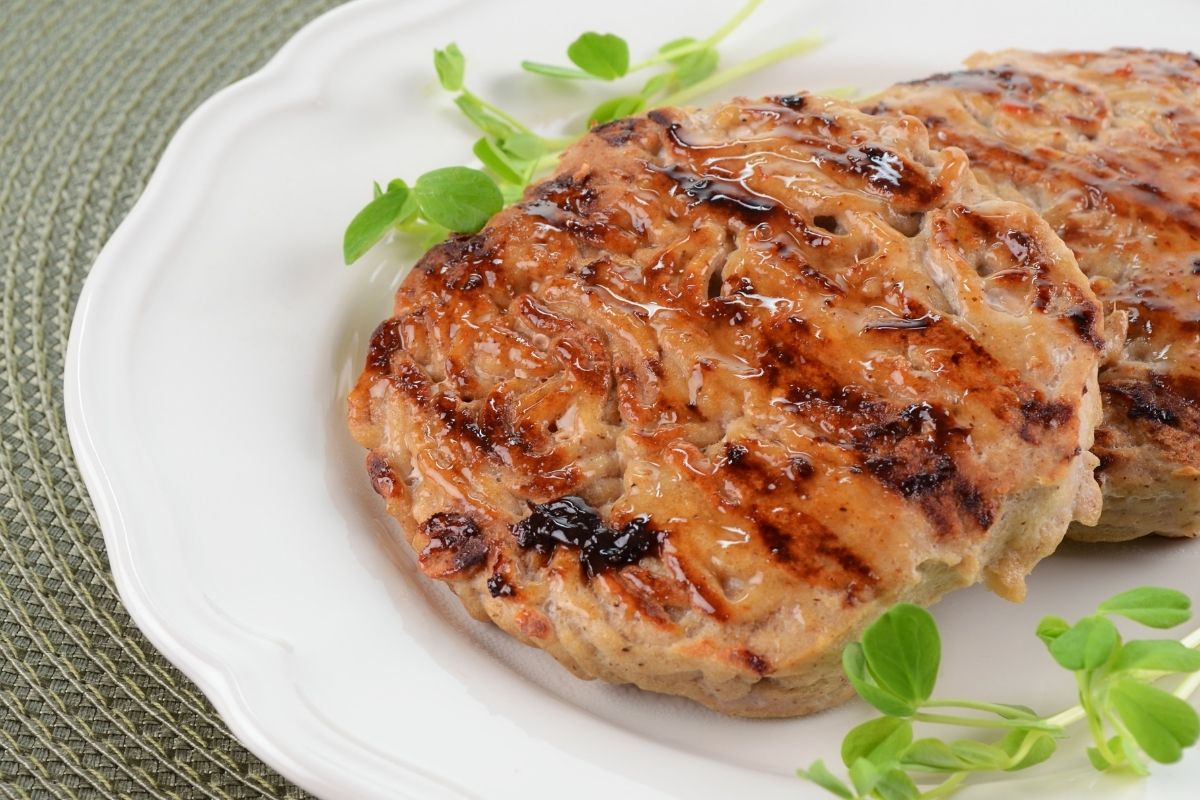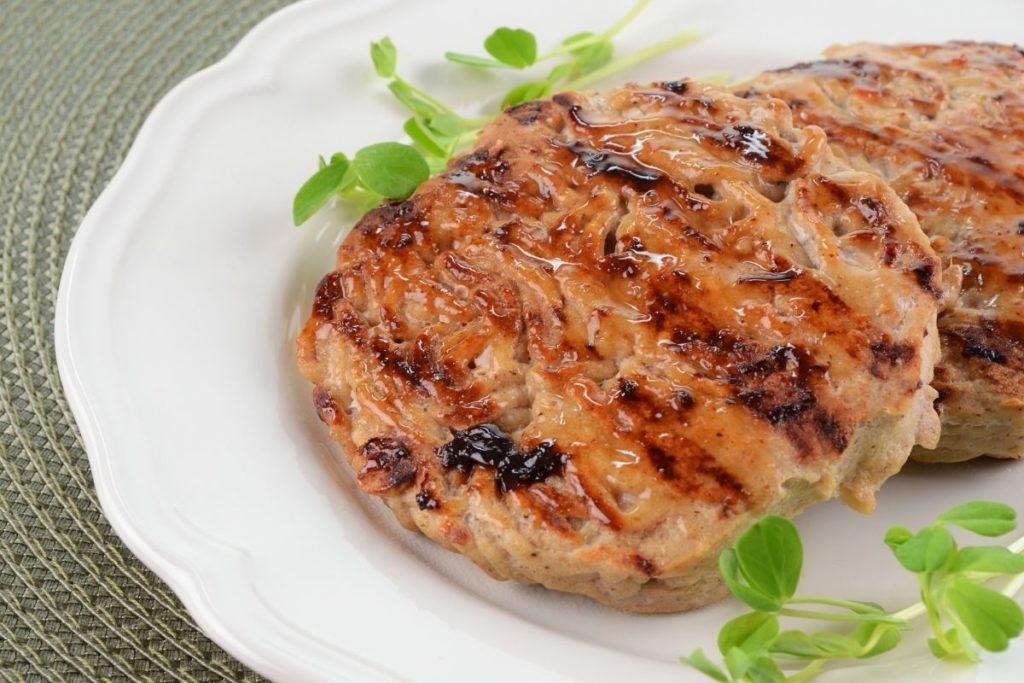 Want to learn how to grill frozen turkey burgers? Stick around as we will share some tips…
Fond of cookouts? If so, you must love grilling up a storm. But have you ever grilled turkey burgers?
While they may seem a bit different than your usual beef burgers, you can certainly cook these up perfectly on the grill, even from frozen.
Some frown upon grilling frozen turkey burgers and patties, because the thawing process allows for a shorter cooking time.
However, for those pressed for time or simply eager to eat a comforting meal, you can forego this extra step.
Thankfully, you can grill frozen turkey burgers and still have them taste as phenomenal as you can imagine.
Besides retaining their juicy and flavorful taste, the char on the outside will lend some depth and dimension.
To learn how to properly grill frozen turkey burgers, look no further.
We have compiled this guide you can easily breeze through before firing up the grill. Take a look.
Frozen Turkey Burgers – What Are They?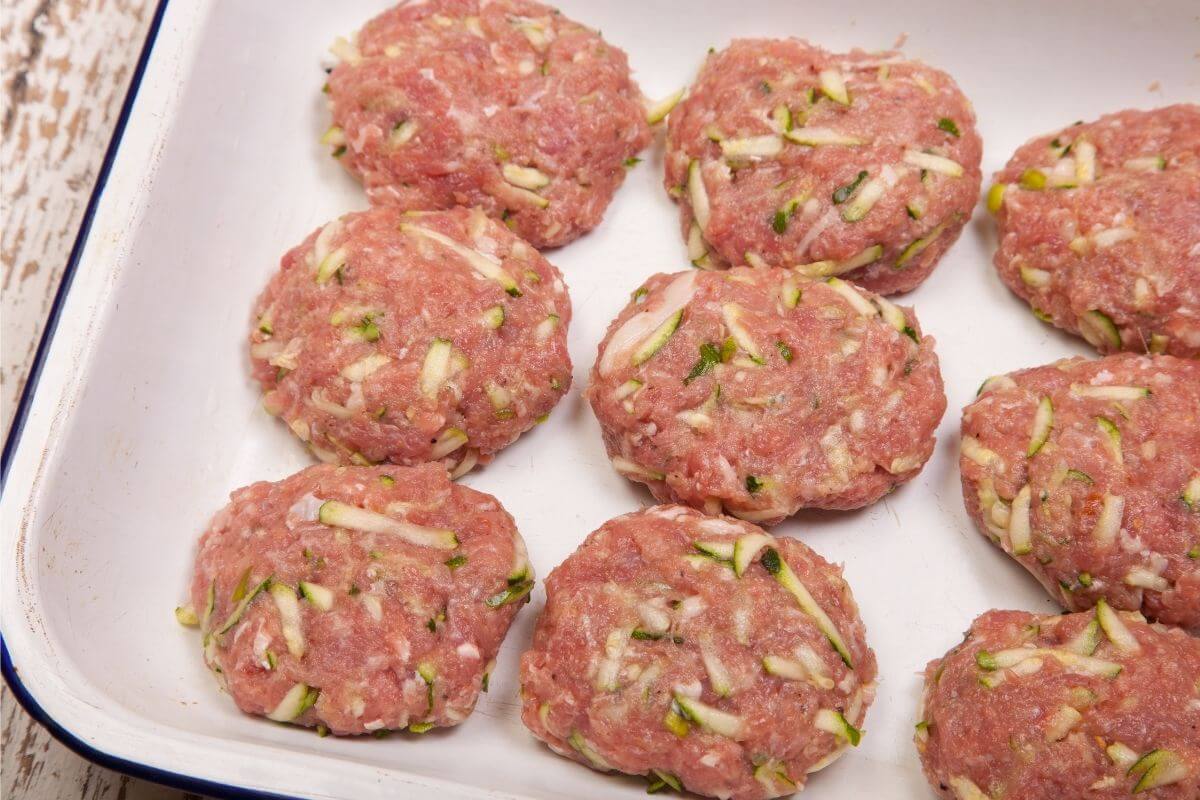 A turkey burger is simply a burger made of ground or minced turkey.
It typically has a combination of light and dark meat, resulting in a wonderful, juicy blend.
This type of burger sometimes gets a bad rep in the industry, primarily because it tends to taste a bit dry.
But, the addition of dark meat in the burger eliminates this problem.
These burgers are a great, lighter alternative to normal beef burgers.
Besides being a rich source of protein, they are also relatively low in fat.
Apart from this, turkey burgers can also be a great source of nutrients, such as vitamin B6, zinc, and phosphorous.
Learning How to Grill Frozen Turkey Burgers
As mentioned, grilling frozen turkey burgers is possible.
Start by preheating the grill to medium to high heat or around 325 degrees Fahrenheit.
If you are using a charcoal grill, preheat until your coals burn a bright orange and you can comfortably hold your hand above the grate for around six to seven seconds.
Then, prior to grilling, simply brush both sides of the frozen turkey burger patties with a bit of oil.
Allow them to cook for around five minutes before flipping them to the other side.
Make sure to flip your patties ever so often to avoid burning them.
Continue to flip the patties until they cook through.
Cooking Tips: As with other poultry dishes, turkey meat should be cooked until fully done.
Since you can get salmonella when handling or eating undercooked turkey, make sure the temperature inside reaches 165 degrees Fahrenheit. You can check this using a food thermometer.
You also want to avoid overcooking your burgers.
One sign that your frozen turkey burgers are being overcooked is shrinkage.
Take them off from the grill right away if they are getting too small.
Assembling Turkey Burgers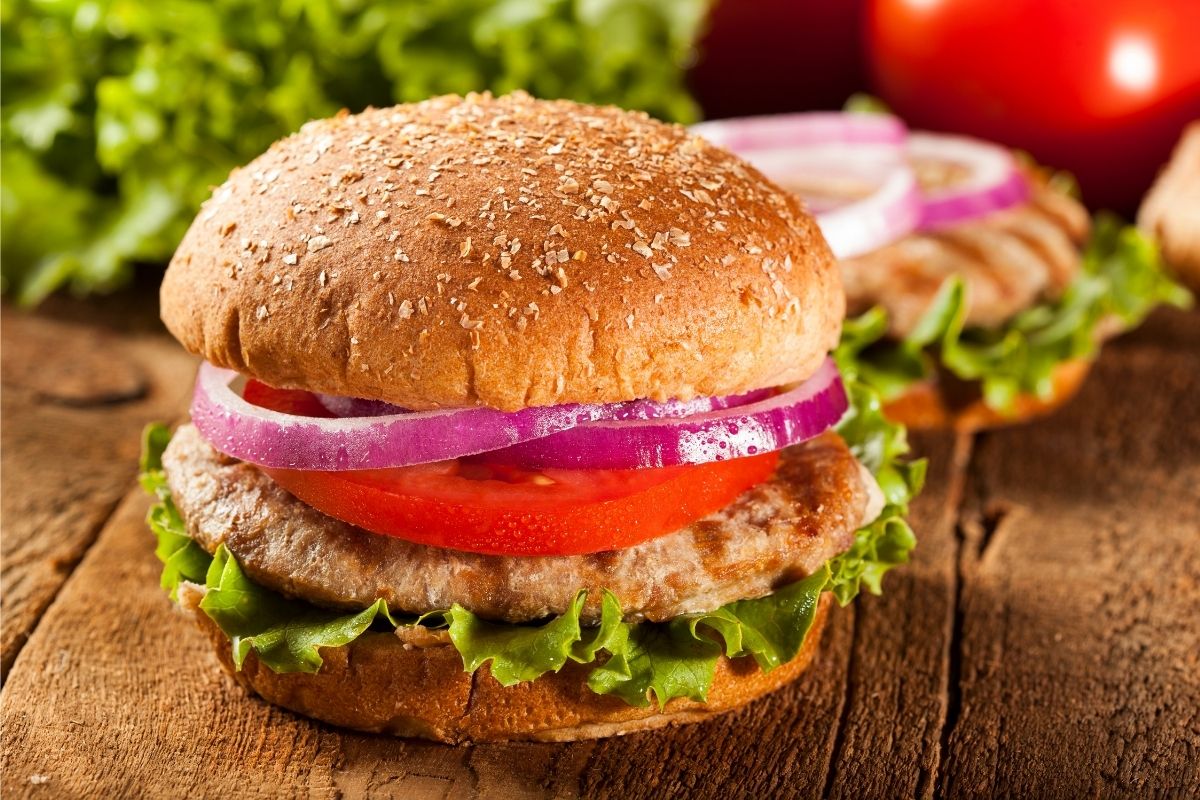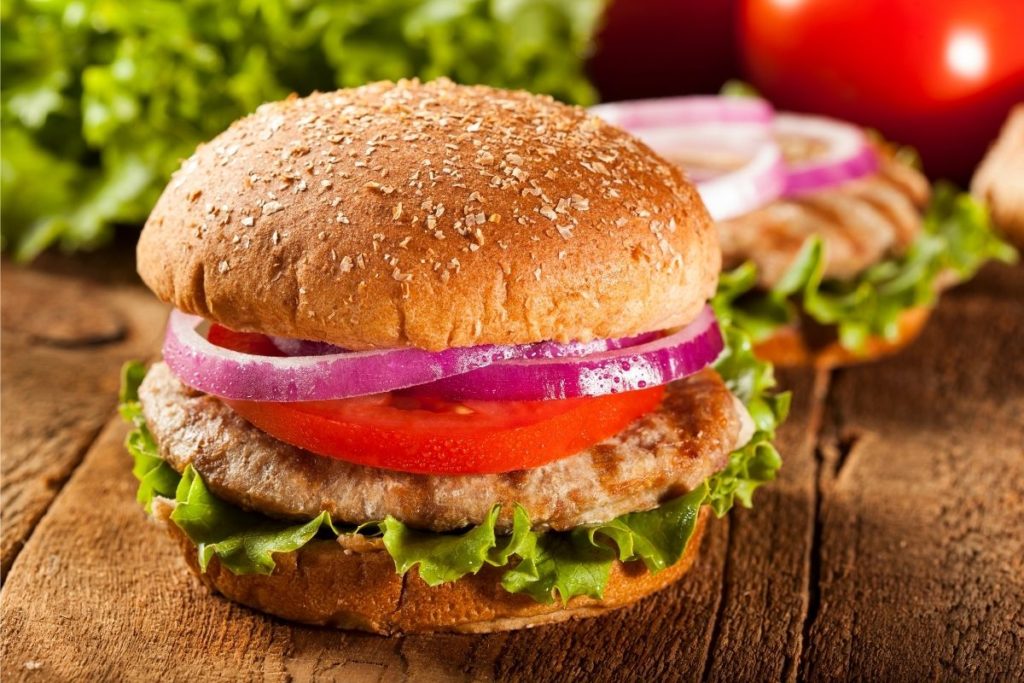 Now, you can get creative with your toppings and how you assemble your burger.
Choose a bun that will complement the turkey burger patty.
While you can opt for whole-grain, you can also take a more indulgent route by getting a buttery brioche bun.
To stick to a healthier route, you can use two lettuce leaves for a low-carb option.
Classic toppings that will never go out of style include lettuce, tomatoes, and onions.
For extra depth, you can also try grilling or caramelizing your onions.
Mushrooms will add earthiness to the dish, while cheese will lend some creaminess and some umami flavor.
Of course, condiments such as ketchup, mayonnaise, and even barbecue sauce always make a great addition.
Other toppings you can try include bacon, pickles, avocado, and even some chilies.
The Bottom Line
Grilling frozen turkey burgers is definitely easy once you get the hang of it.
By following these steps, you can ensure your burgers are quick to arrive on the table while still being safe and delectable all at the same time.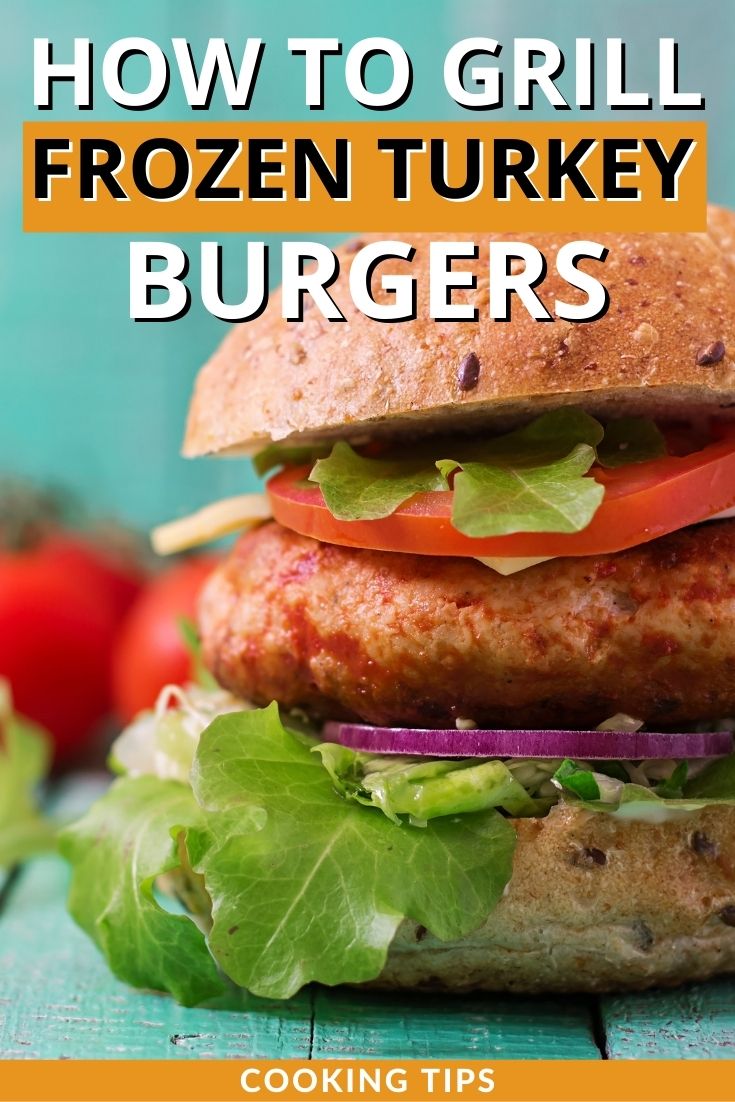 Hi, welcome to my site! I'm so happy you're here. I'm Linda, as you can tell I'm a fan of cooking and baking.
LEARN MORE
Join the mailing list and receive our free newsletter!
Recipe Marker provides you with the best information about home cooking tips, recipes, ingredient substitutes and more. Check out our blog to see the latest articles.