4 Ways to Keep Hot Dogs Warm (Updated 2023)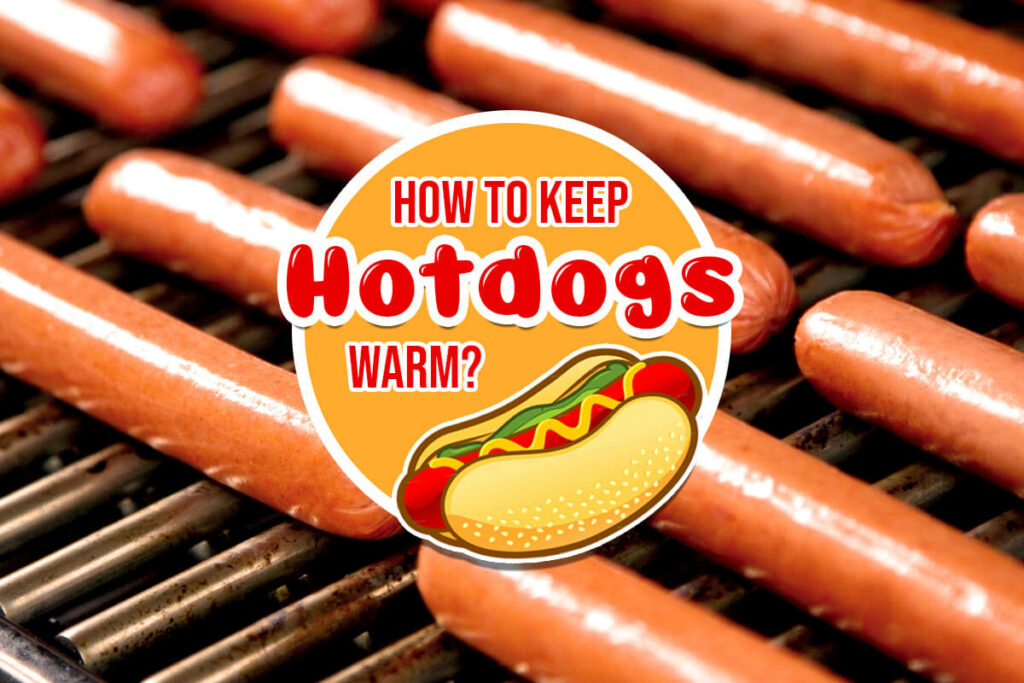 Planning to have a picnic with your family or friends? For sure, you have a list of easy-to-bring food items with you! Let me guess, hotdogs are one of these food items, right? There's no doubt, that hotdogs are one of the best food products to eat when you're doing outdoor activities.
But the only problem with hotdogs is it gets cold so fast. Luckily, there are ways how to keep hotdogs warm. Let's find out more about it here.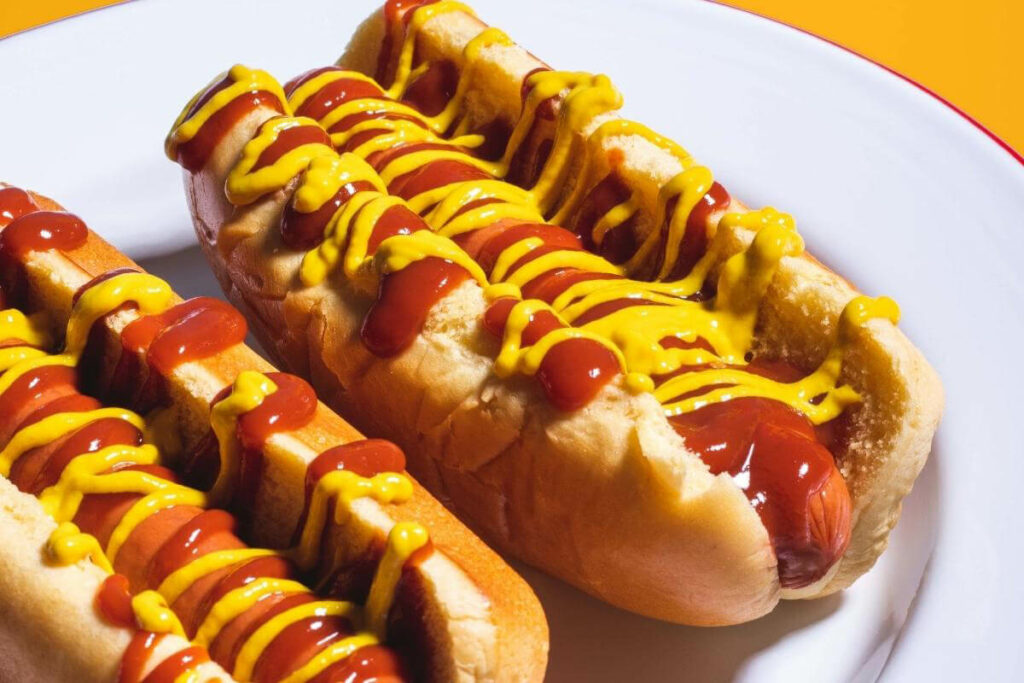 How to Keep Hotdogs Warm
Hot dogs are a favorite "fun" food, but it can be difficult to keep them hot when on the run. It's not easy to get the hot dogs ready for a big get-together.
Not only do you need to keep them warm for hours, but you also want to make sure they are cooked properly. A number of options exist for keeping this all-time favorite food warm.
1. Keep Hotdogs Warm Using a Slow Cooker
The hot dogs can be prepared ahead of time and kept warm in a slow cooker. This won't overcook them but will maintain them at an appropriate temperature.
2. Keep Hotdogs Warm Using an Insulated Container
There's also the option of grilling the hot dogs and then putting them in an insulated container with some water.
They won't dry up as quickly because of the water. Instead of pre-cooking the hot dogs, you may save time by cooking them on the grill right before serving.
But you have to keep an eye on them so they don't overcook or burn.
3. Keep Hotdogs Warm Using Aluminum Foil
When using aluminum foil to keep hotdogs warm, first cook the hotdogs until they are very hot, ensuring that the meat is completely cooked. As much heat as possible should be applied to the meat.
Then, put it on a hot dog bun when it's cooked, but don't add any sauces that may make the hot dog soggy. If you have enough foil, double-wrap the hot dogs in foil as soon as you put them in the buns.
Keep in mind that you need to wrap each hot dog individually, so don't try to fit more than one in a sheet of foil. Putting the hotdog in an insulated bag will help it maintain its heat until lunchtime.
After that, throw something warm, like a hot water bottle, into the bag. Keep the hot dog in the bag until it's time to serve.
4. Keep Hotdogs Warm Using a Thermos or Vacuum Insulated Tumbler
Insulated water bottles and thermos made with vacuum technology are among the finest at preventing heat transfer. A double-walled vacuum-insulated container is required for this method. Keep in mind that you will be filling it with hot water, so it must be completely watertight.
So first, fill an airtight container with boiling water and set it aside. Cover and let it set for 15 to 20 minutes.
Let it sit for up to 20 minutes, then pour off the water and replace it with hot water.
Then, retain the water, drop in a hot dog or two, and cover securely. Make sure the hot dog is stored in a separate container from the bun and condiment packages.
If you have a thermos, you may just boil your hot dogs at home and take them with you. Keep in mind that you will want them to remain hot until you are ready to consume them.
Store them in a thermos or vacuum-insulated water bottle or tumbler once they are cooked and heated.
In other words, the more hot dogs you throw in there, the longer they'll all stay hot. Strive for at least two, if possible.
You should be able to take them to your destination still hot and then just tip them out onto a bun, top them with your favorite condiments, and enjoy a satisfying meal.
How to Precook Hotdogs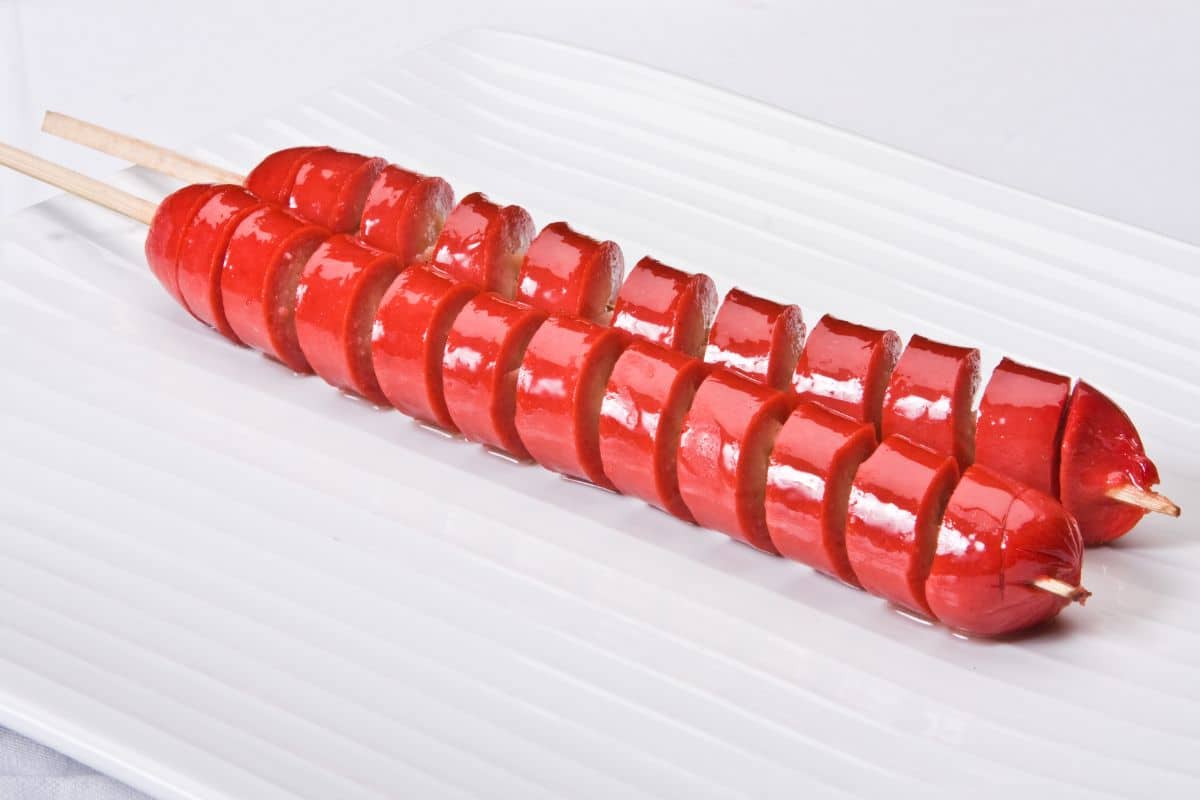 If you're interested in the process of precooking hotdogs, then all you need to do is simmer them in water before eating. It is one method of precooking hot dogs.
This may be done in a slow cooker set to low, or on the stovetop in a pot of boiling water.
When the hot dogs are done cooking, take them from the stove and place them on a platter lined with paper towels. Just wait for the paper towels to absorb all the extra wetness.
If you need to fit the hot dogs into a smaller serving plate, you can chop them into smaller pieces.
Until it's time to serve, cover the dish with foil or a lid and put it in the fridge. Hot dogs can also be precooked by grilling them. You may use either an outside barbeque or a grill pan indoors.
Hot dogs should be cooked over medium-high heat and flipped once. Take off the grill and placed it in the dish you plan on using for serving.
The same procedures work for keeping cooked hot dogs warm.
Conclusion
Hotdogs are one of the most loved food items sold in the market. It's easy to cook, and does not really consume much of your time to prepare.
Hopefully, the information provided above has helped you understand how to keep hotdogs warm for your next outdoor activities.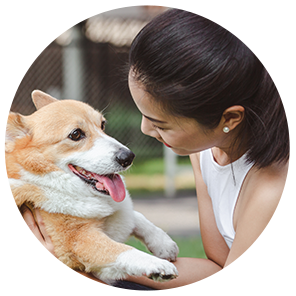 Hi, I'm Linda thanks for stopping by! We're so happy you're here. If you're a foodie and love to cook from home - you're in the right place..
LEARN MORE
Join the mailing list and receive our free newsletter!
Recipe Marker provides you with the best information about home cooking tips, recipes, ingredient substitutes and more. Check out our blog to see the latest articles.