Magic Bullet vs Food Processor (Updated 2023)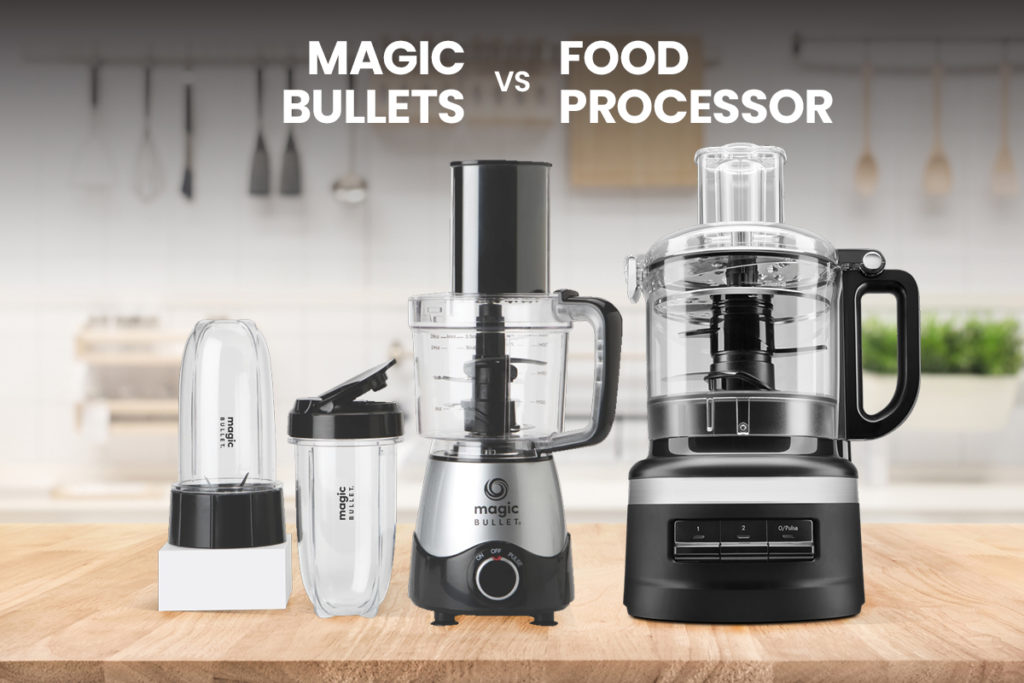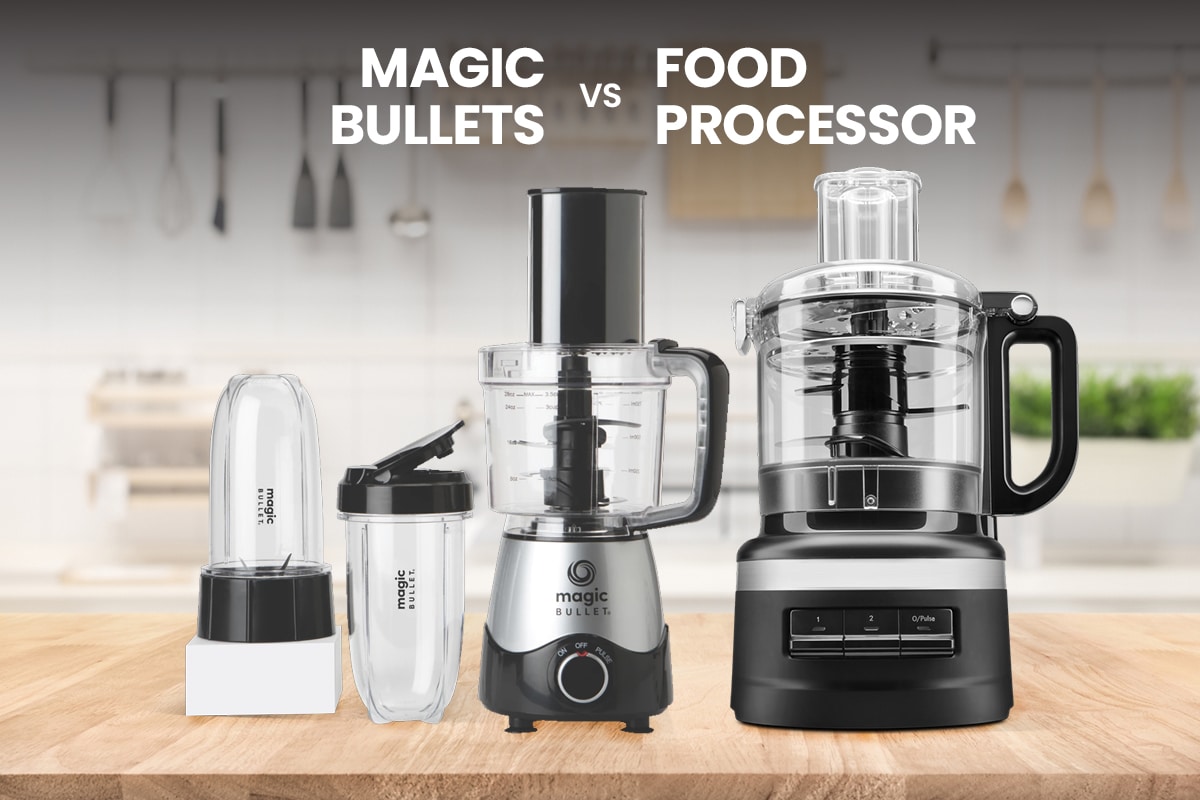 In this article, we will compare the Magic Bullet vs a food processor. Read on.
You can find a wide range of kitchen appliances on the market with many options to consider. However, this also brings up a question about which appliances are best.
If you are choosing between a Magic Bullet or a food processor, then read about the differences between these two appliances and the purposes they serve.
The information presented below can help you decide which one to use depending on your needs.
Magic Bullet vs Food Processor
It is time to compare the two appliances. It is best to use Magic Bullets when making any kind of liquid, such as juices and smoothies. You can even drink straight from the holder without the need to transfer it into a glass.
On the contrary, it is not advisable to use food processors for liquids.
Food processors are suitable for hard ingredients, as they can easily cut or blend them. Whereas, Magic Bullets do not process hard ingredients well.
Additionally, food processors are perfect for intensive tasks like kneading dough. The huge mixing bowls can accommodate large amounts of ingredients.
Magic bullets are made for simpler blending tasks, small amounts, and soft ingredients.
What Is a Magic Bullet
The Magic Bullet is a type of blender that is compact, light, and portable. It offers 200 watts of power, weighs 4.6 lbs, and is similarly sized to a small coffee mug.
It has a power base, a cross blade, resealable lids, three sizes of cups, a to-go cup, and two lip rings.
This appliance comes equipped with features that can perform a variety of tasks such as blending, pureeing, grating, grinding, and chopping.
Advantages of a Magic Bullet
Using a Magic Bullet is straightforward, as it has no buttons. To activate the motor, just press down on the cup and release it to turn it off. You can expect smooth operation when you use this appliance.
To prepare your food or drink, simply put the ingredients in the cup, then twist on the blade and fix the cup in the power base. Finally, choose between the easy lock and pulse functions.
In addition, it is easy to clean and maintain. The cups and lids are both dishwasher-safe. Also, the cups can be removed easily and are microwave safe. A Magic Bullet is easy to store because of its compact size.
You can buy this appliance at an affordable price in-store or online.
Disadvantages of a Magic Bullet
There are some downsides to using a Magic Bullet. First, it can be difficult to clean because of its narrow-sized neck.
Moreover, the amount of food that can be processed is limited because of the cup sizes.
Another disadvantage is that Magic Bullets have difficulty crushing ice and hard vegetables. Though, you can opt to buy another gadget to blend the hard ingredients.
What Is a Food Processor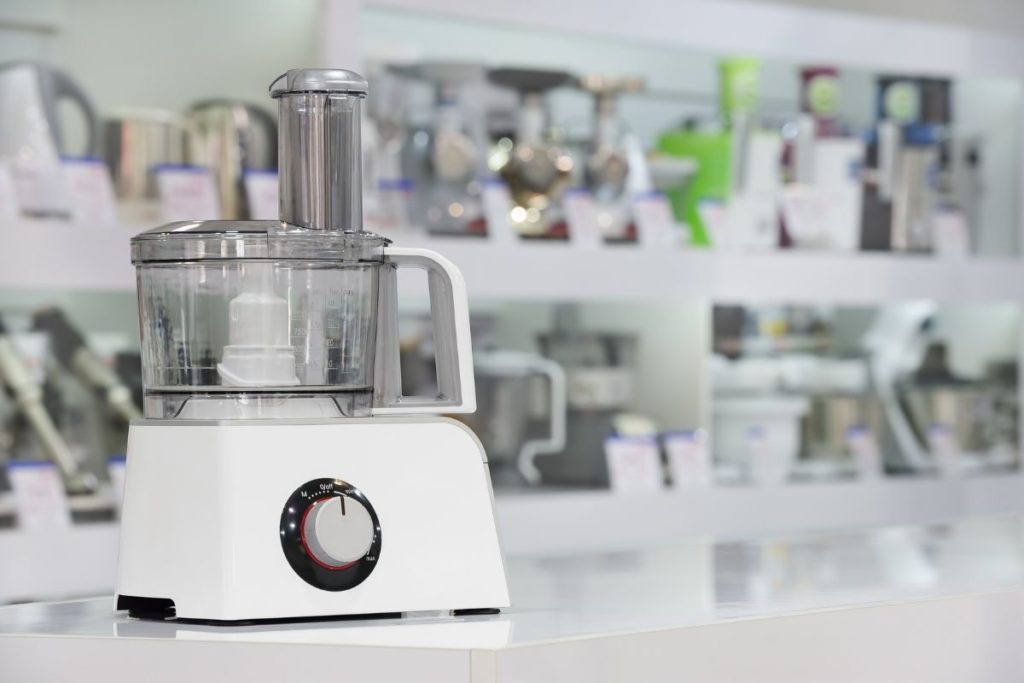 A food processor is a kitchen appliance that offers many functionalities. These include blending, slicing, dicing, and pureeing several kinds of ingredients.
When you need to process hard ingredients or create something with a rough texture, a food processor is the best to use.
This appliance has a sharp blade, dough hook, slicing and grating discs, and bowls of different sizes.
Some food processors come with a blending jug used for making smoothies or baby food. You need to buy a mesh strainer separately if you make juice with your food processor.
It has a 4-liter capacity that can serve a group or family of four.
Advantages of a Food Processor
A food processor is easy to clean because all of its parts except the motor are dishwasher-safe.
Furthermore, this appliance contains a wide container, strong blade, and moderately powerful motor that can create sauces, dough, pesto, salsa, and marinades.
You can also purchase this appliance either in-store or online.
Disadvantages of a Food Processor
A food processor cannot handle liquid well, so it is not advisable to blend liquids in this appliance.
It will not give blended soups a smooth texture. And if the food processor is over-filled, it often leaves some ingredients unprocessed.
The Bottom Line
Magic Bullets and food processors serve similar purposes, like blending, slicing, and grinding. Keep in mind the qualities of the two appliances as well as their advantages and disadvantages.
A Magic Bullet is ideal if you prepare liquids such as soups and smoothies, while a food processor is best for preparing large and dense foods. So, based on your needs, you can decide which one is most fitted for you.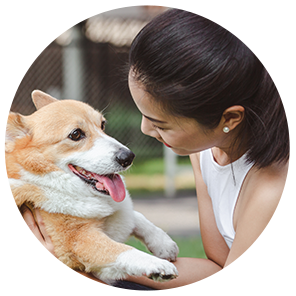 Hi, I'm Linda thanks for stopping by! We're so happy you're here. If you're a foodie and love to cook from home - you're in the right place..
LEARN MORE
Join the mailing list and receive our free newsletter!
Recipe Marker provides you with the best information about home cooking tips, recipes, ingredient substitutes and more. Check out our blog to see the latest articles.