7 Best Salt and Straw Ice Cream Flavors Ranked (2023)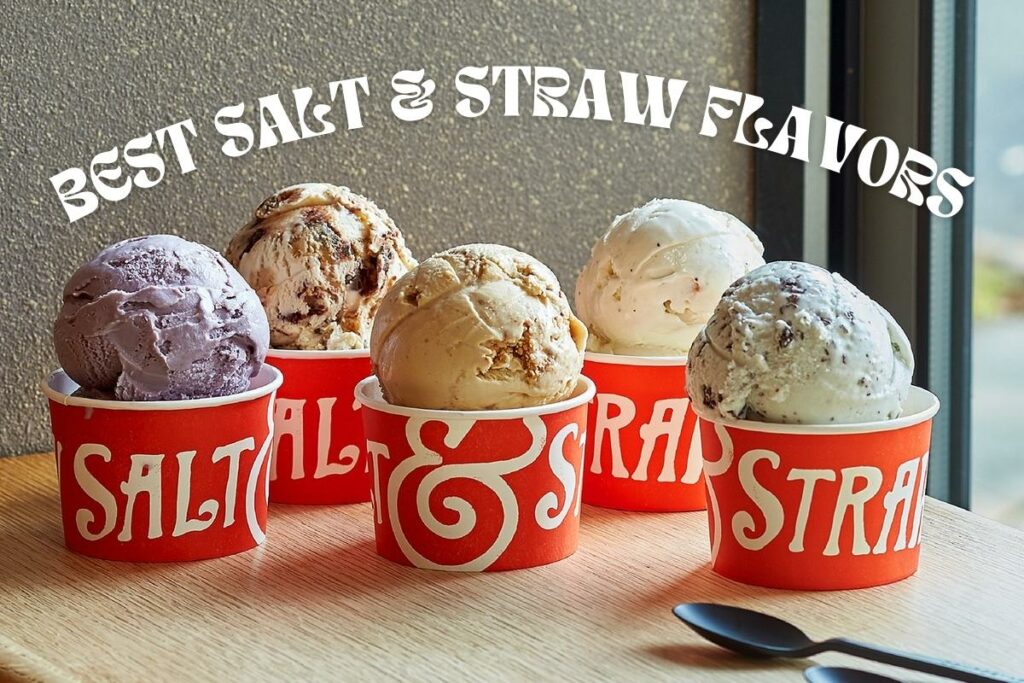 Are you curious about what are the best Salt and Straw flavors to try? We share a list of the most popular Salt and Straw ice cream flavors below.
Salt & Straw is one of the most famous ice cream brands ever since it launched and for good reason. Bringing an array of innovative yet delectate ice cream flavors and combinations, they have certainly upped the flavor game.
If you're lucky enough to come across their counters, here are some of the best Salt and Straw flavors you should try.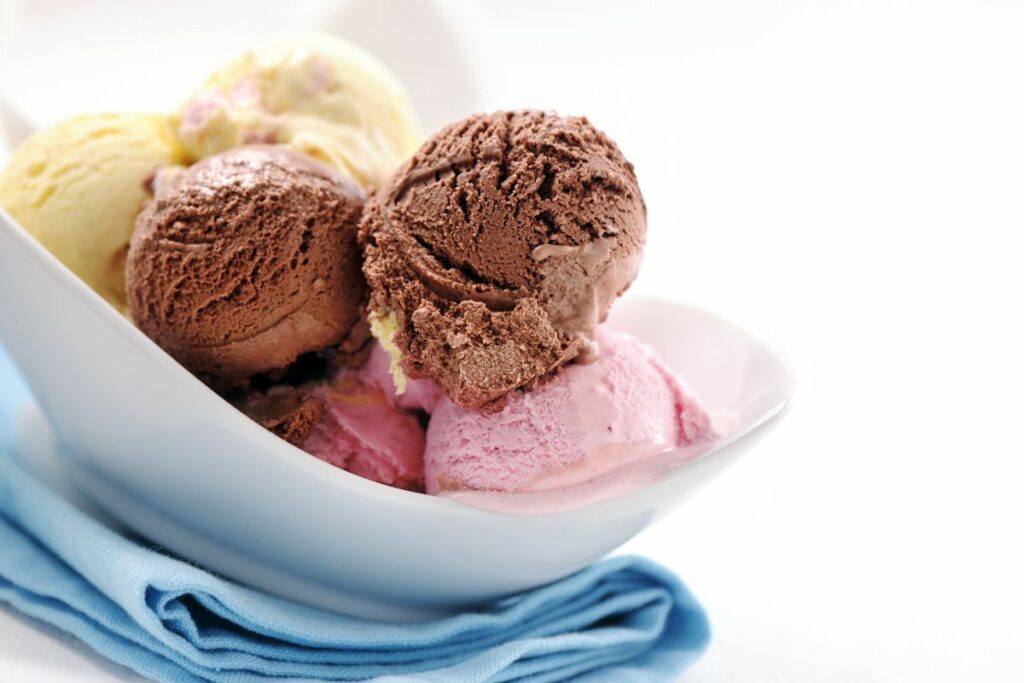 Best Salt and Straw Ice Cream Flavors Ranked
1. Almond Brittle with Salted Ganache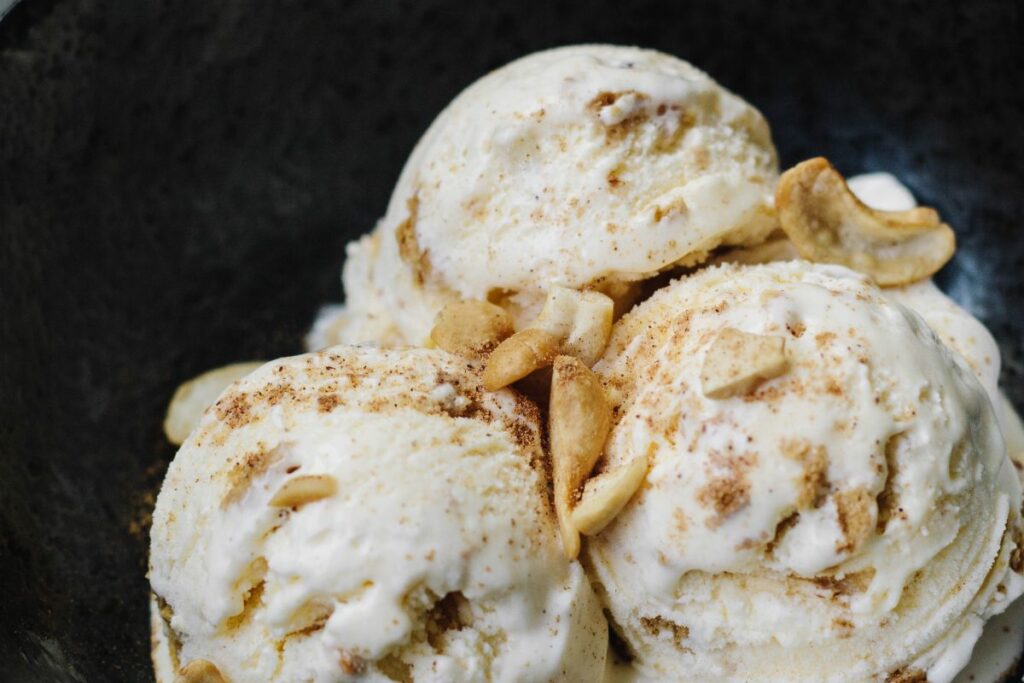 The almond brittle and salted ganache flavor is perhaps one of the best-loved flavors from the ice cream company. This has a smooth vanilla ice cream base and the almond brittle is laced throughout it.
This is noteworthy since it is equal parts chunky and chewy at the same time, allowing it to remain crunchy even after freezing.
The chewy salted chocolate ganache elevates the flavor and adds more texture to the ice cream. With sweet, salty, and nutty notes all complementing each other, you won't go wrong with this Salt & Straw flavor.
2. Salted, Malted, Chocolate Cookie Dough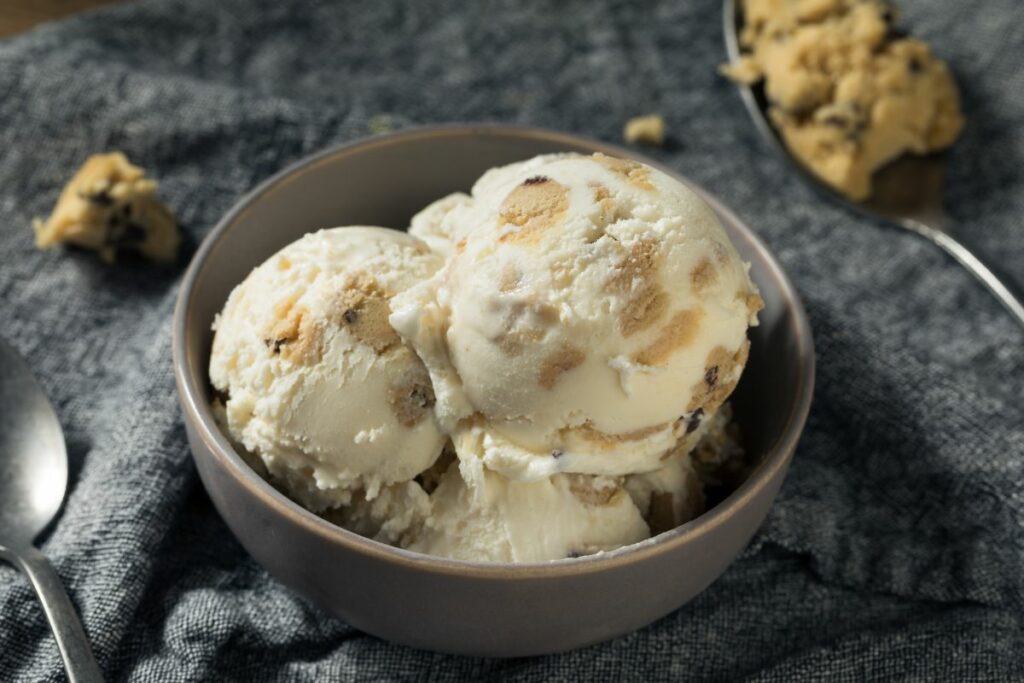 The flavor may be a mouthful to say, but you're sure to down this Salt & Straw flavor within minutes. The brand manages to elevate the classic and nostalgic chocolate chip cookie dough flavor and makes it more indulgent and elegant.
This is a true cookie dough flavor that gives you huge chunks with every bite or scoops you take. The base is made of vanilla ice cream and this acts as the perfect vessel for all that goes into it.
The salted chocolate cookie dough is complemented by the swirls of malted fudge, giving you a play of sweet and salty flavors in your mouth.
3. Sea Salt with Caramel Ribbons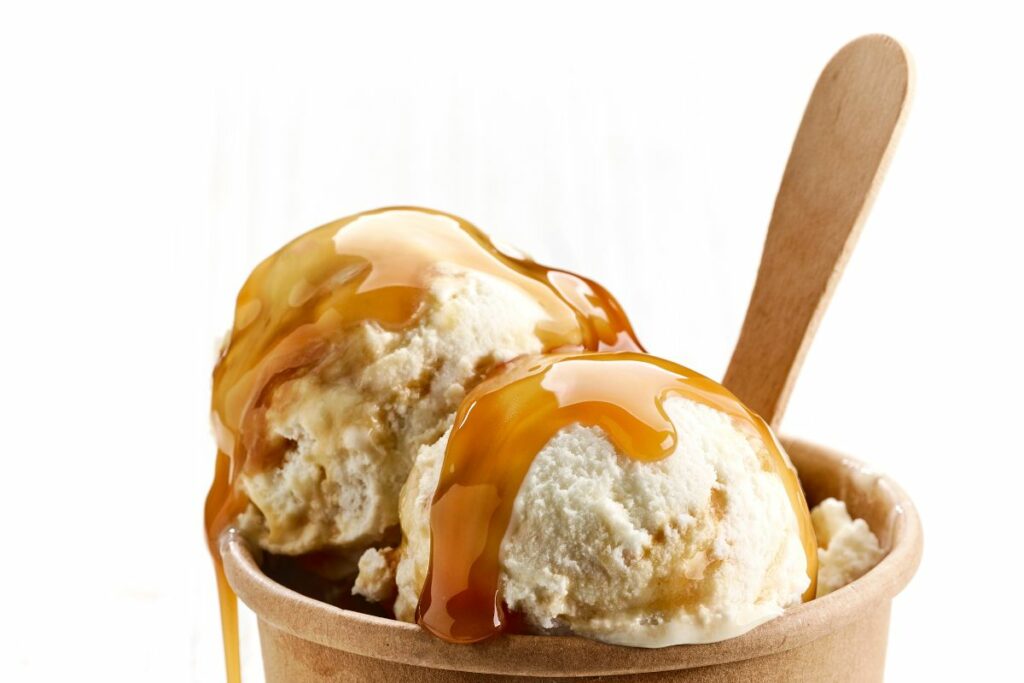 By now, you might recognize that Salt & Straw loves putting some salt into their ice cream flavors and that's because it lets the sweeter stuff shine even more. This is exactly the case with its sea salt and caramel ribbons flavor.
This is a simple and humble flavor that's done right and this may be why it appeals to many people.
The deep flavor of burnt caramel adds depth to the ice cream and there's even a hint of smokiness to it. It's sweet and salty and comforting.
A favorite by the co-founder and CEO of the ice cream brand, this deserves a spot on your list, too.
4. Honey Lavender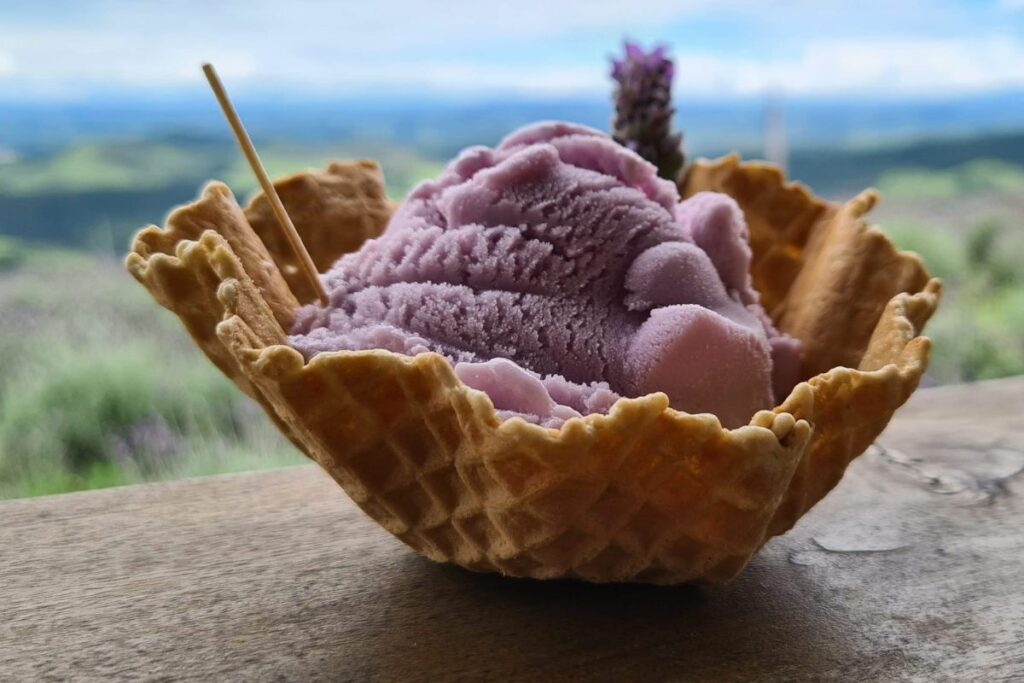 Coming in a lovely lavender hue, this ice cream flavor is one of the more intriguing combos that Salt & Straw has come out with.
While you may shy away from floral flavors, honey lavender surprisingly works and it isn't like what your grandma's room smells like.
More earthy than soapy, the aroma and floral taste of lavender come through properly, especially after knowing that the brand steeps lavender in honey and cream for a good 24 hours to get the maximum flavor out of it.
Besides the earthy and floral taste, the sweetness of the honey balances it out.
5. Strawberry Honey Balsamic with Black Pepper
Yet another combo that's a bit out of many people's comfort zone is strawberry honey balsamic and black pepper. I mean, isn't ice cream supposed to be sweet and not savory, right? This Salt & Straw creation proves otherwise.
The tanginess and sweetness of the strawberries complement the rich and complex taste that comes from balsamic. Balsamic brings with it some sour notes as well, and its notes of fig or molasses give a burst of tartness.
The black pepper is quite different from your usual flavor. What the brand used here is bright and citrusy, complementing the tanginess and acidity of strawberries.
6. Chocolate Gooey Brownie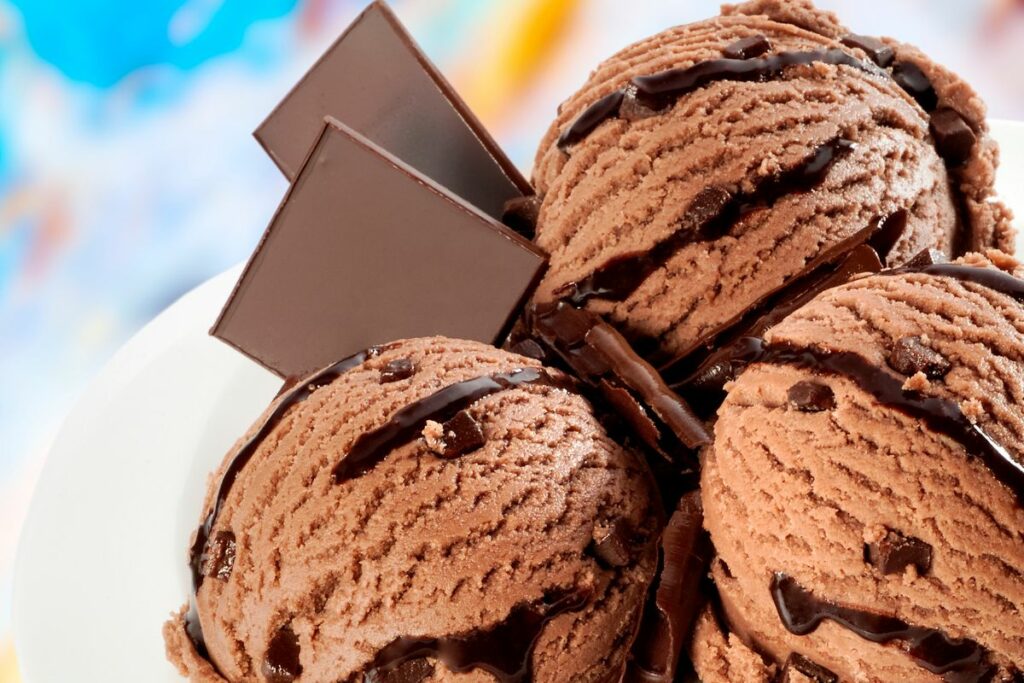 This is a perfect treat for all chocolate lovers out there. This is indulgent and delicious and is filled with fudgy brownie chunks that are rich and chewy.
Made with marshmallows, these chocolate brownies are every bit as heavenly and you can enjoy these with every bite.
These brownie pieces are mixed into a luscious chocolate ice cream. These are comforting and nostalgic, bringing you back to memory lane.
7. Panther Coffee Chocolate Tres Leches
We think that this ice cream flavor from Salt & Straw deserves a spot on this list. Although this is a Florida exclusive, this comes with bold flavors that will leave you wanting more.
The star of the show is the full-bodied espresso from Panther Coffee.
This isn't just your regular coffee ice cream either as the coffee is steeped two ways, achieving a wonderful depth and complexity.
Besides the espresso, there's also tres leches cake. Made with three different kinds of milk, this makes a play on your coffee and cream combo, although richer and more heavenly.
A ribbon of chocolate runs through this, rounding out all the flavors. So, if you do find yourself on the west coast, this is one ice cream flavor you shouldn't miss.
Final Thoughts
Now that you know some of the best Salt and Straw flavors, it's high time you give in to your sweet tooth. With these exciting combinations, you're sure to give your tastebuds the time of their life.
Print
7 Best Salt and Straw Flavors
Check out this list of the best Salt and Straw flavors to try!
Author:
Prep Time:

5 minutes

Cook Time:

10 minutes

Total Time:

15 minutes

Yield:

1 serving
Instructions
Pick your favorite flavor
Click on the link to visit Pinterest
Buy items from your local store or online
Enjoy and share on social media!
Nutrition
Serving Size:

1 serving

Calories:

279

Sugar:

28.65 g

Sodium:

108 mg

Fat:

14.85 g

Saturated Fat:

9.17 g

Unsaturated Fat:

0.61 g

Trans Fat:

0 g

Carbohydrates:

31.86 g

Fiber:

0.95 g

Protein:

4.73 g
Keywords: Best Salt and Straw Flavors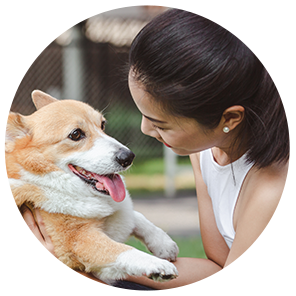 Hi, I'm Linda thanks for stopping by! We're so happy you're here. If you're a foodie and love to cook from home - you're in the right place..
LEARN MORE
Join the mailing list and receive our free newsletter!
Recipe Marker provides you with the best information about home cooking tips, recipes, ingredient substitutes and more. Check out our blog to see the latest articles.