9 Best Substitutes for Beans in Chili (Updated 2023)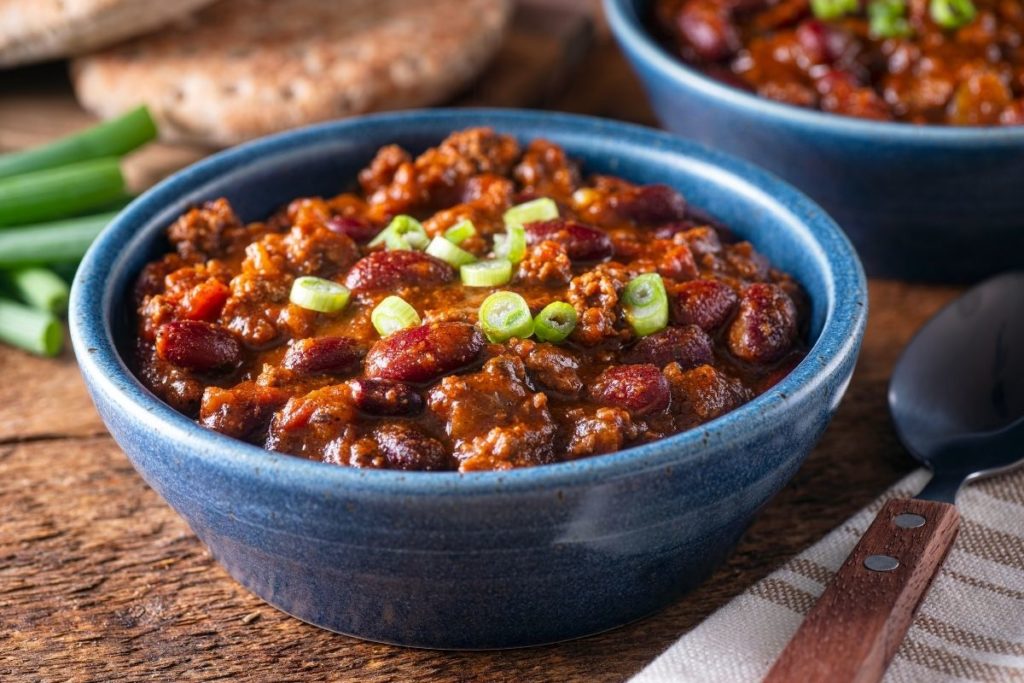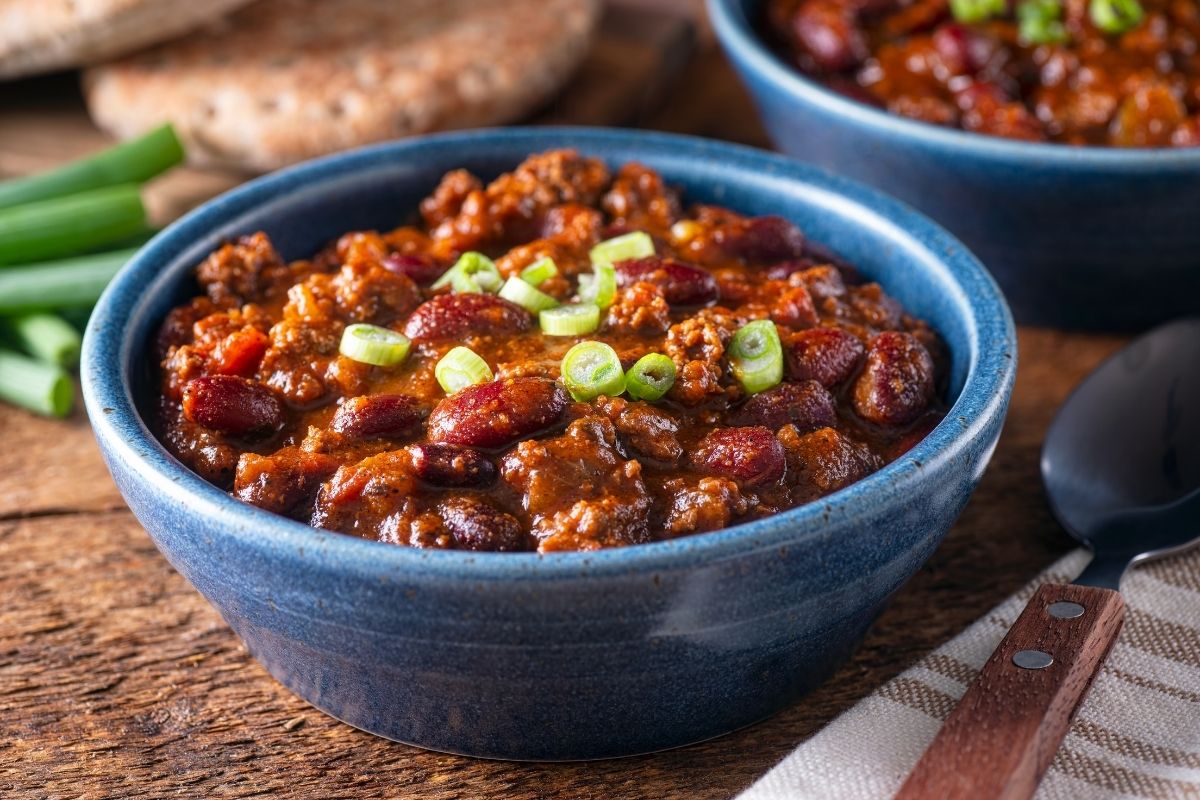 Are you looking for a good substitute for beans in your chili recipe? We share a list of the best substitutes for beans in chili in this article.
Depending on your reason for replacing beans in your chili recipe, many alternatives can stand in for beans.
Read the list below and try out different combinations to find the perfect fit for you.
Best Substitutes for Beans in Chili
1. Gluten-Free Grains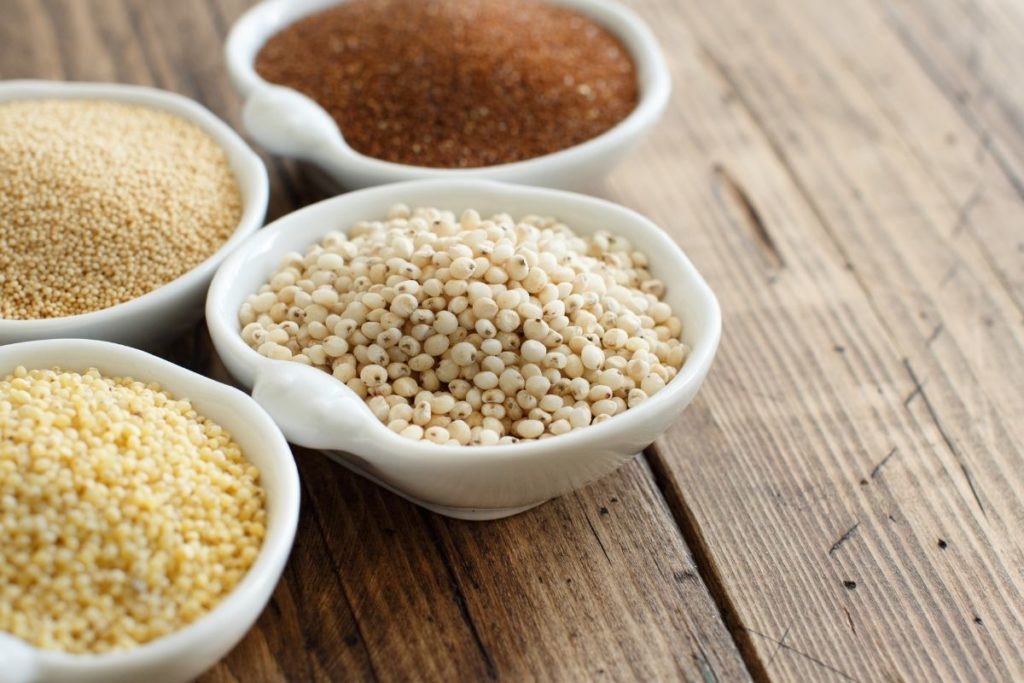 Gluten-free grains like rice, quinoa, and amaranth are a perfect choice for gluten-intolerant people. Some grains are rich in protein, which is a desirable trait in plant-based alternatives.
Grains are simple to use as bean substitutes.
When your chili finishes cooking, add one cup of cooked grains. (If you want extra flavor, you can cook your grains in the chili).
After sauteing vegetables, add half a cup of dried grains and at least one cup of water to your chili.
Allow at least 15 minutes for the grain to simmer.
Cook until you get the texture you want.
2. Tofu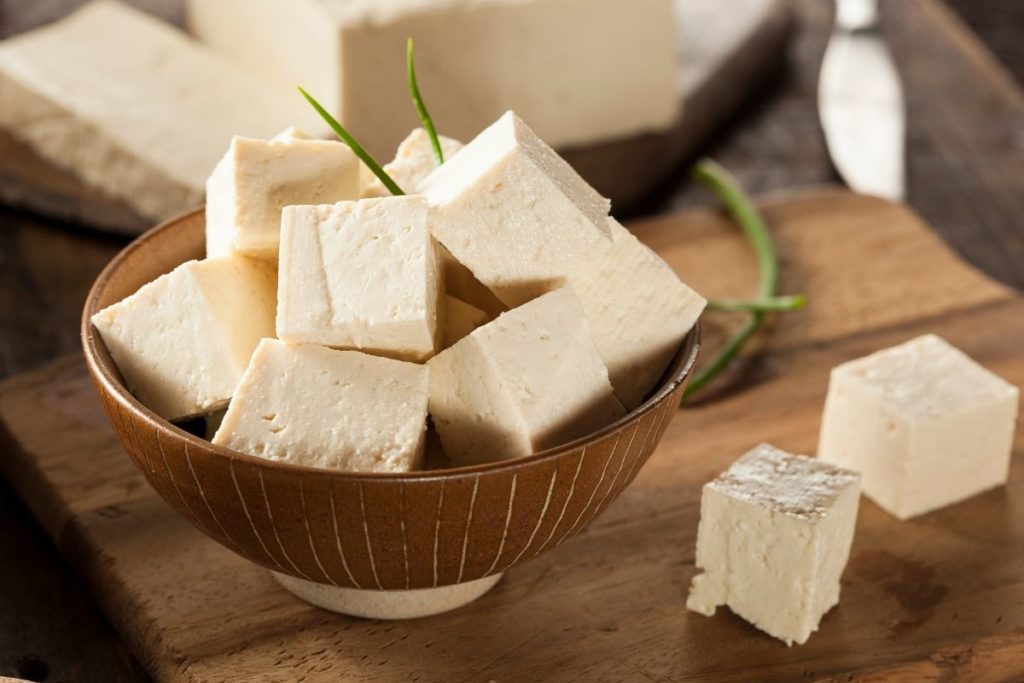 Do you have some tofu in your kitchen? Then you can use it instead of beans in your chili. Tofu has no distinct taste, making it very adaptable to any recipe. It takes on the flavors of the dish you cook it in.
Since tofu is made from soymilk, it has fewer carbohydrates than whole soybeans or other beans. It is also rich in protein.
3. Texturized Vegetable Protein (TVP)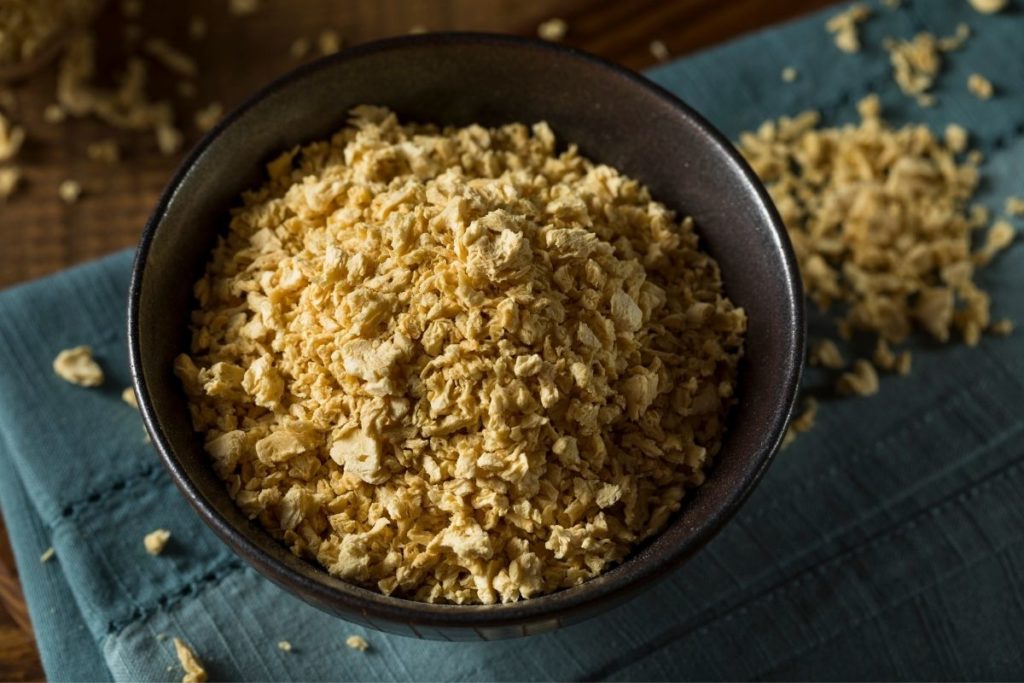 Another substitute you can consider is TVP. It is a common alternative when searching for a meat-free bean replacement for chili. TVP strongly resembles ground beef; you may not even know the difference. It is also high in fiber and protein and a very low-cost alternative.
Soy flour is used to make TVP. However, it's unfermented like beans. As a result, if you cannot digest beans, you may have trouble digesting TVP.
4. Nuts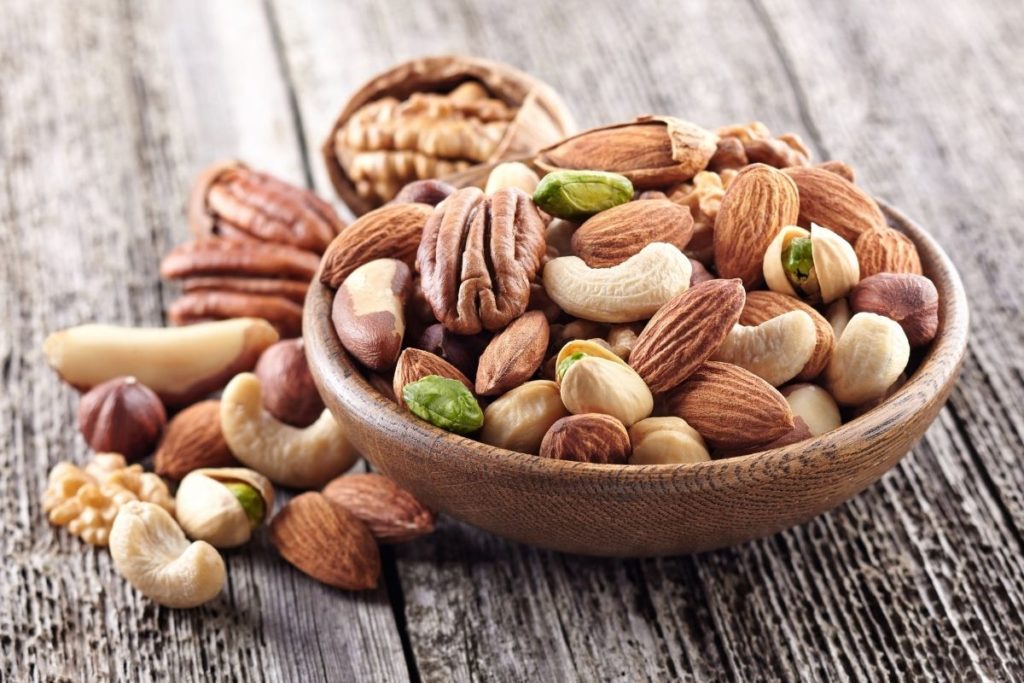 One of the healthiest and tastiest alternatives to beans in chili is nuts. Nuts, like cashews and walnuts, are rich in fat and protein.
However, note that they are the priciest among these options. If cost is a concern, opt for relatively inexpensive sunflower seeds.
If you have time, toast half a cup of nuts before using them in your chili recipe to add another layer of flavor. That said, they will still taste delicious if used raw.
5. Edamame, Lentils, or Split Peas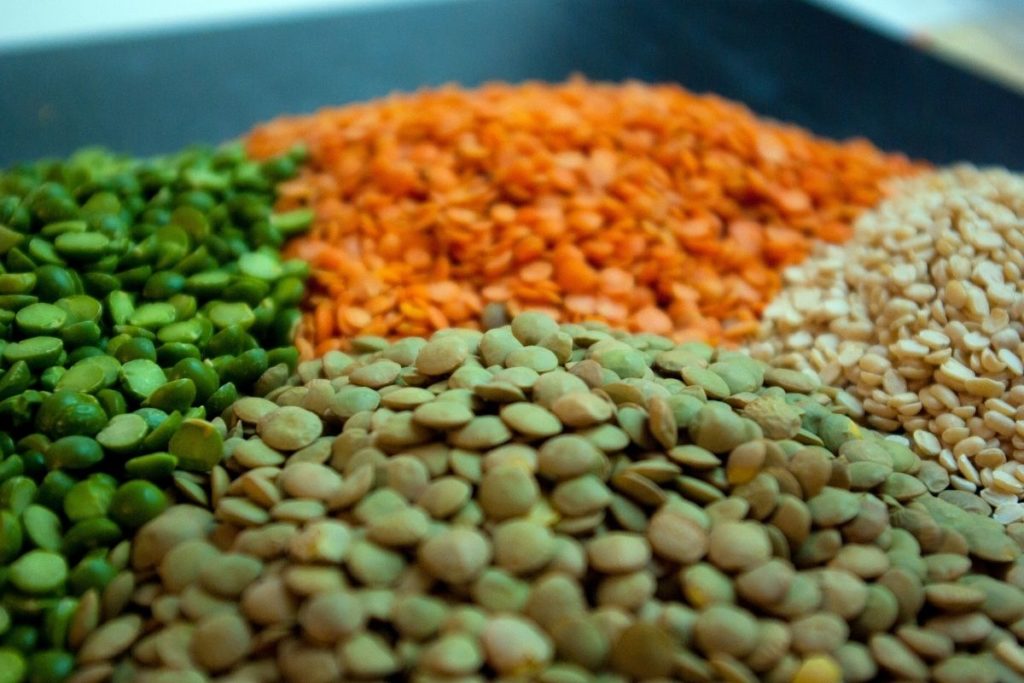 Check out these three legumes that make excellent replacements for beans. If you want something that tastes like beans but cooks much quicker, then lentils, split peas, or edamame are for you.
In a large pot of chili, add 3/4 cup of split peas or lentils. Cook until they absorb the remaining liquid and spices.
Alternatively, prepare them in advance and add them to the chili just before serving. Or, after you've finished cooking the chili, throw in a frozen pack of edamame.
If you are trying to cut carbs, this choice is not for you because these legumes have close to the same carb count as beans.
6. Tempeh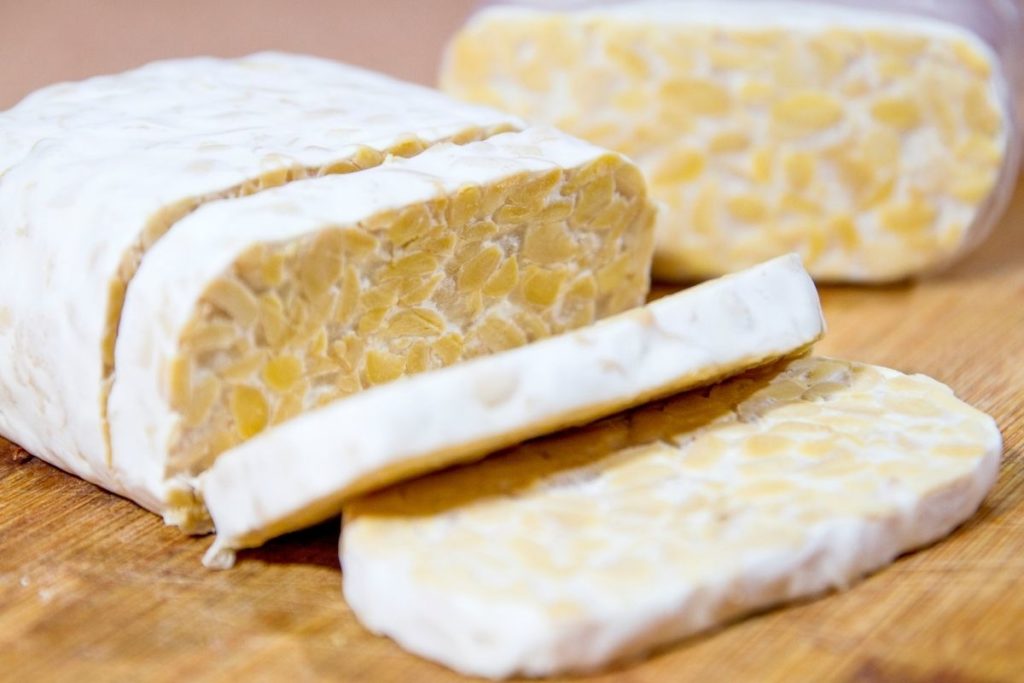 Have you heard of tempeh? It is comparable to tofu in that it can also be an alternative to beans. It is healthier and easier to digest, but it is less well-known.
Tempeh is produced by pressing together fermented soybeans to turn them into a solid form.
To add it to your recipe, take a pack of tempeh and break it into small pieces. Then toss it into your chili during the last part of the cooking process.
7. Beef or Pork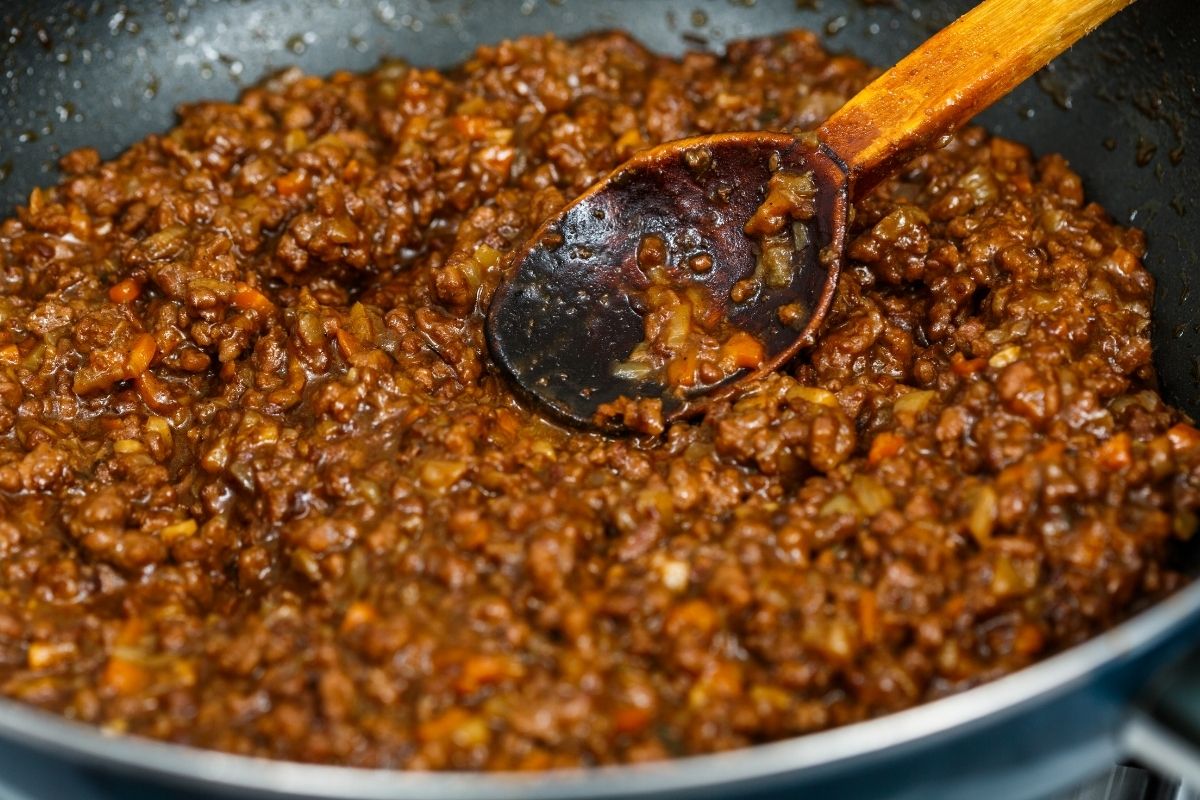 If you like to eat meat, you can add this ingredient to your chili recipe with or without beans.
Meat, such as beef or pork, is the most obvious bean alternative because it is rich in protein, low in carbohydrates, and simple to prepare.
8. Cauliflower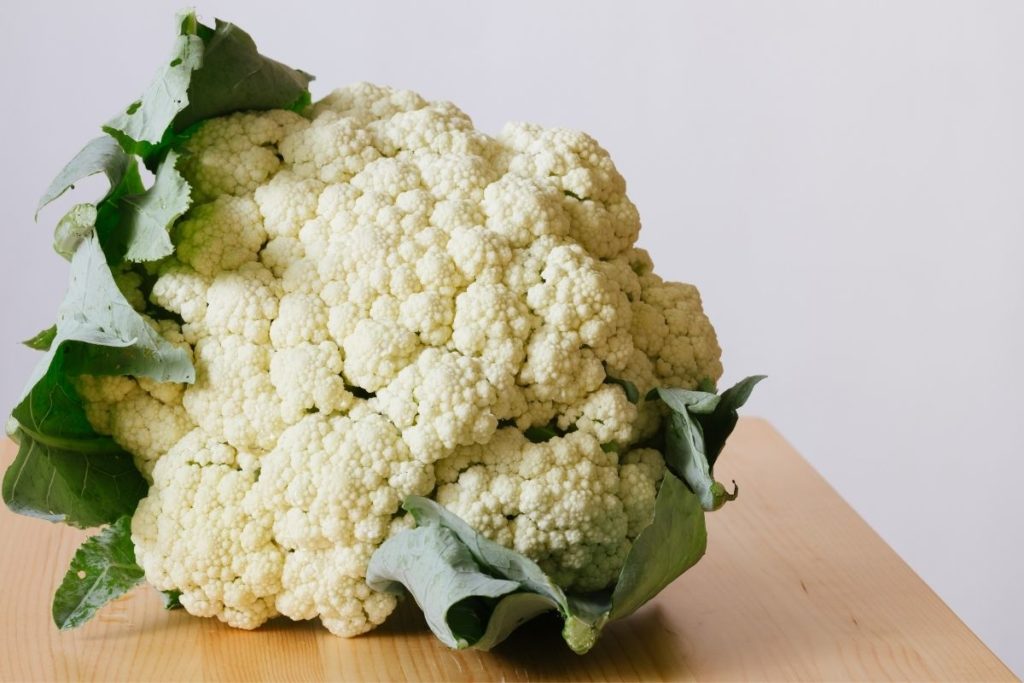 Are you searching for a plant-based option? Cauliflower is popular in the vegan community because of its versatility. It also contains more vitamins than you would imagine.
To substitute cauliflower in chili, steam the vegetable a little in advance. Then cut it into small pieces and add it to the chili.
To give your chili a thicker consistency, mash the florets first, then add them to the dish.
9. Peas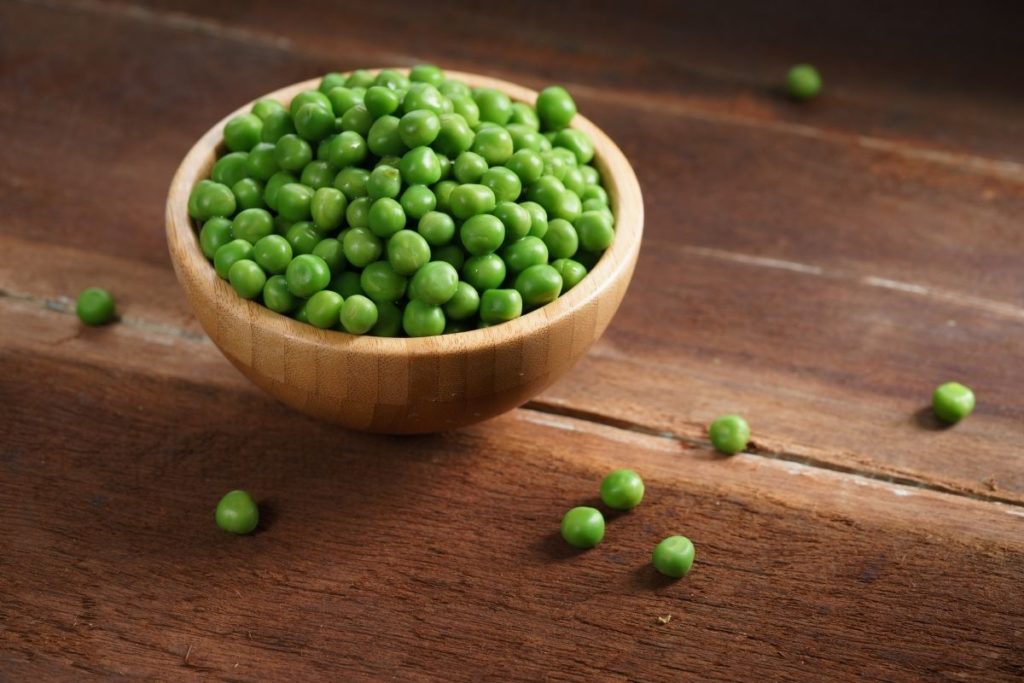 Peas, whether canned or frozen, are a suitable match for beans. They are lower in calories, easy to digest, and don't need any preparation.
They have a texture that is similar to beans. When your chili is finished cooking, add a whole can or 1 cup of frozen peas to heat them.
The Bottom Line
It is possible to make chili without beans. Several delicious chili versions can be made from other ingredients.
Take your pick from the options above to make a chili that is equally tasty, healthy, and enjoyable.
Print
9 Best Substitutes for Beans in Chili
Check out these great substitutes for Beans in Chili that have been shared on Pinterest.
Instructions
Click on each link above to view the pin.
Learn more about the ingredient.
Purchase the ingredient.
Add substitute to your recipe =)
Keywords: Best Substitutes for Beans in Chili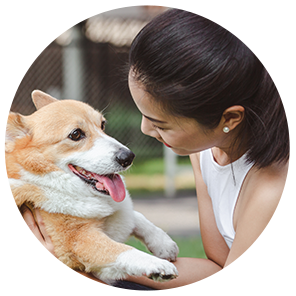 Hi, I'm Linda thanks for stopping by! We're so happy you're here. If you're a foodie and love to cook from home - you're in the right place..
LEARN MORE
Join the mailing list and receive our free newsletter!
Recipe Marker provides you with the best information about home cooking tips, recipes, ingredient substitutes and more. Check out our blog to see the latest articles.