7 Best Butternut Squash Substitutes (Updated 2023)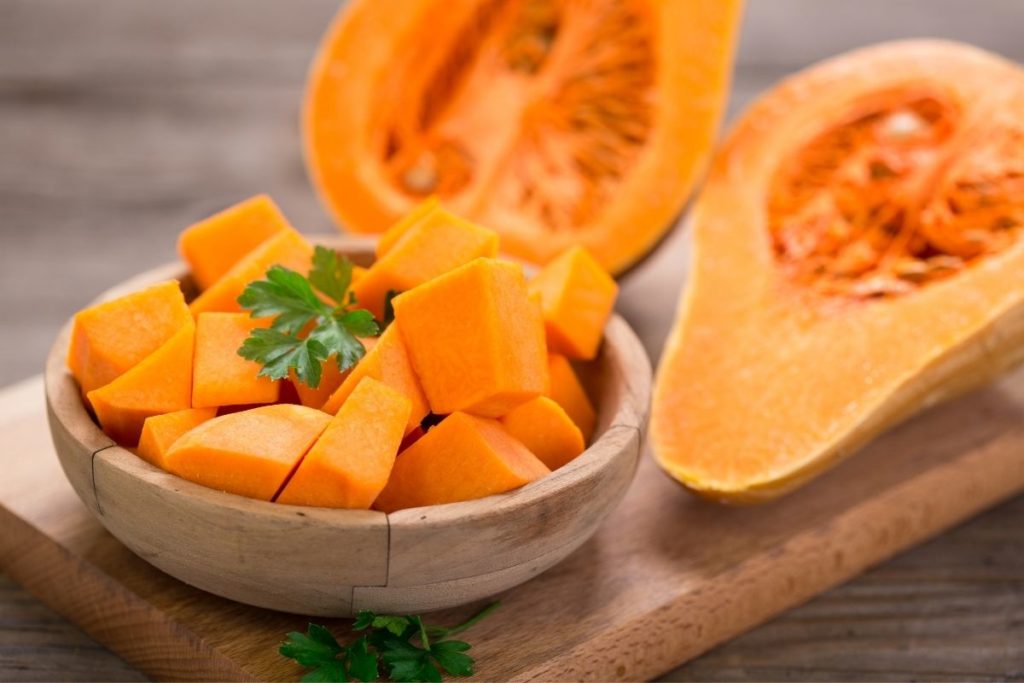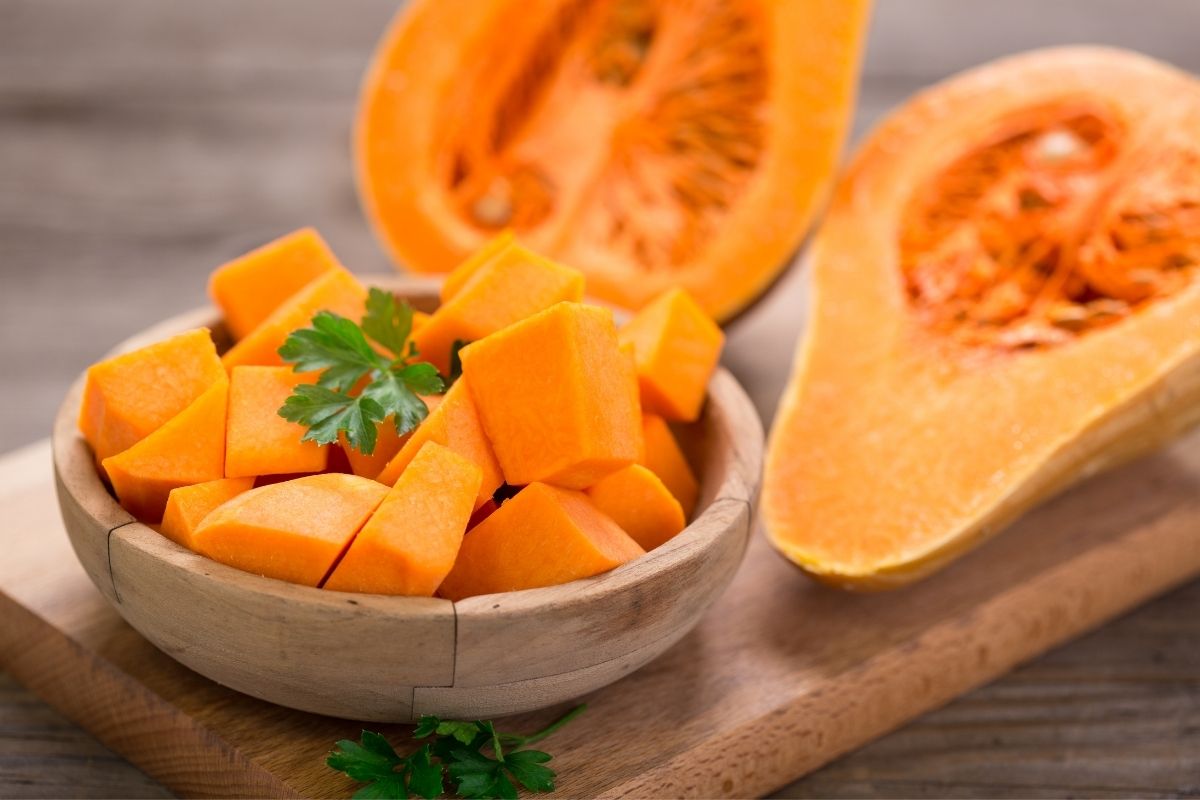 Do you want to try something different from butternut squash in your recipe? Or maybe you simply don't have any on hand. Check out some of the butternut squash alternatives listed in this article.
One of the best winter squash varieties is butternut squash. It has a sweet, earthy, or nutty taste. Butternut squash is widely used in various dishes because of its distinct flavor and nutritional value.
Best Butternut Squash Substitutes
1. Hubbard Squash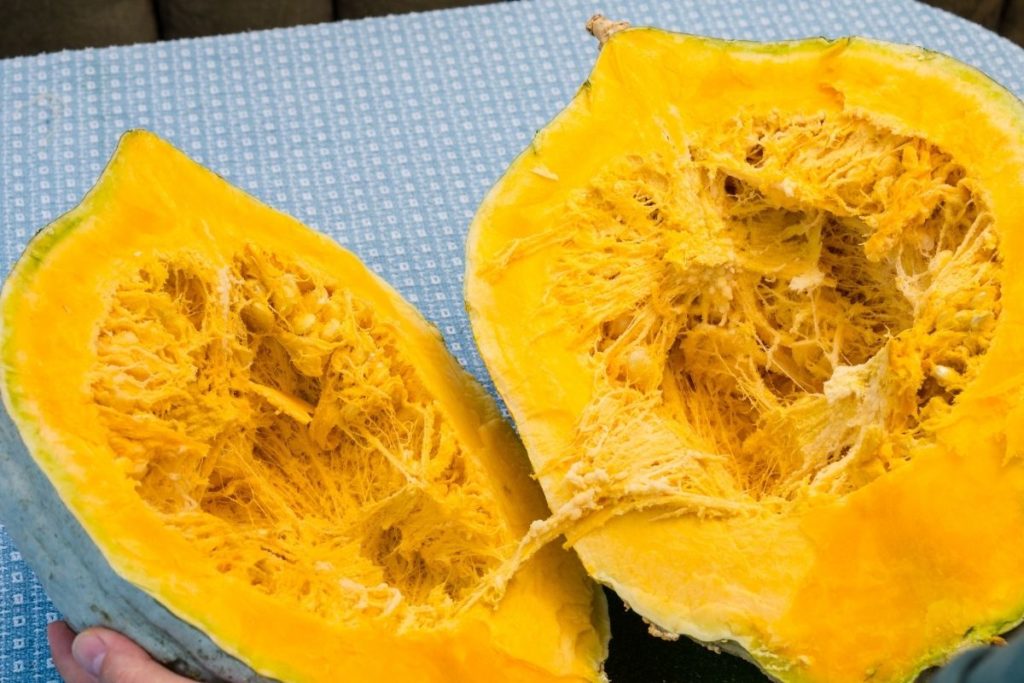 Do you know about hubbard squash? You can use this squash in place of butternut squash. It is a pumpkin-flavored squash that is rich and sweet. Hubbard also has a flavor similar to sweet potatoes.
Additionally, it has a high amount of sugar, vitamins A and C, and dietary fiber. It is also a great baking ingredient, particularly if you are making pie. Besides that, it is an excellent complement to soups.
Hubbard squash does not look spectacular on the outside, but it has a delicious flavor on the inside. The interior layer is thick and soft. But its rough skin can be roasted, unlike the butternut squash. Try using it in soups and purees after roasting.
2. Delicata Squash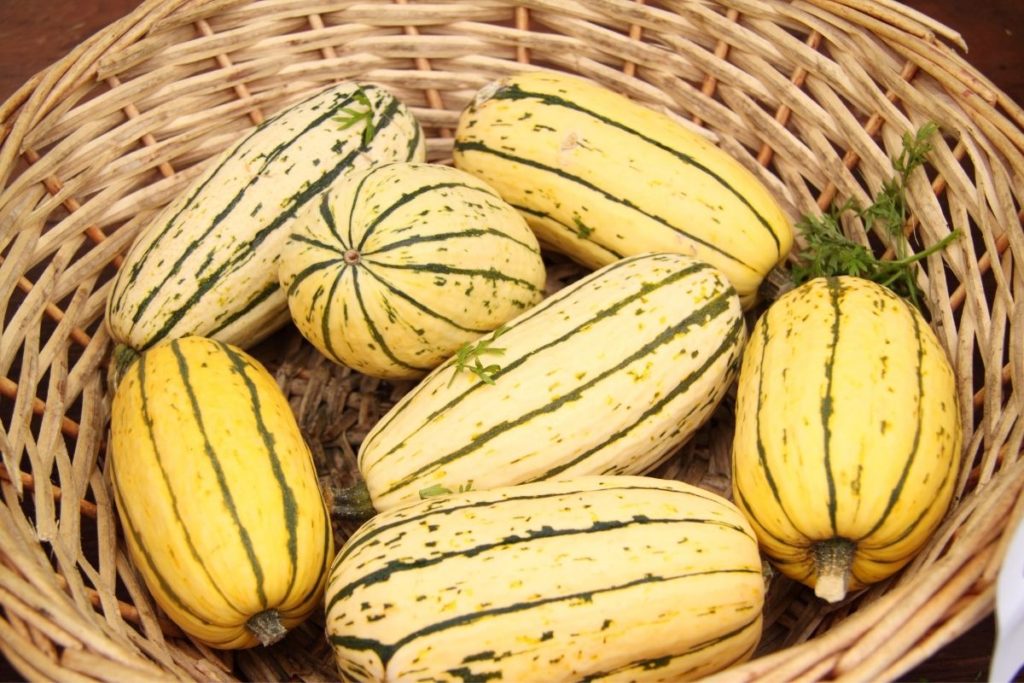 Delicata squash is another butternut squash substitute. It is also part of the winter squash family, but this one is a little smaller than the others.
Because of its brown sugar flavor, it has a very sweet and potato-like taste. It is high in vitamin C and has a low calorie count. Delicata squash is a nutritious and tasty replacement for butternut squash in most recipes.
You do not have to peel the skin, you can eat it. All you have to do is roast it with some salt and spices. To enjoy its sweet and creamy taste, bake it, steam it, or roast it.
3. Buttercup Squash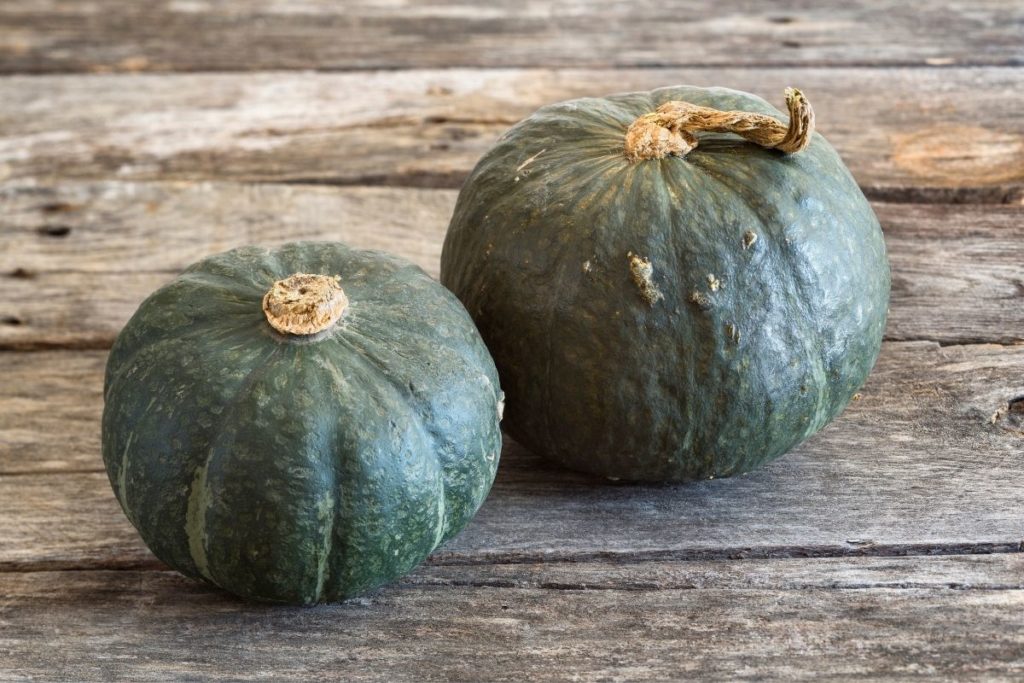 You can consider using buttercup squash as a suitable substitute for butternut squash. The flavor of this winter squash is sweet and creamy. It has a butternut-like flavor and you can use it in similar ways in the kitchen.
It has dark green skin and orange flesh. Use this squash in every dish by steaming or baking it. This squash is also a perfect base for soups.
Also, it is a good source of Vitamin C and other carotenoids, making it a nutritious alternative to butternut squash.
4. Acorn Squash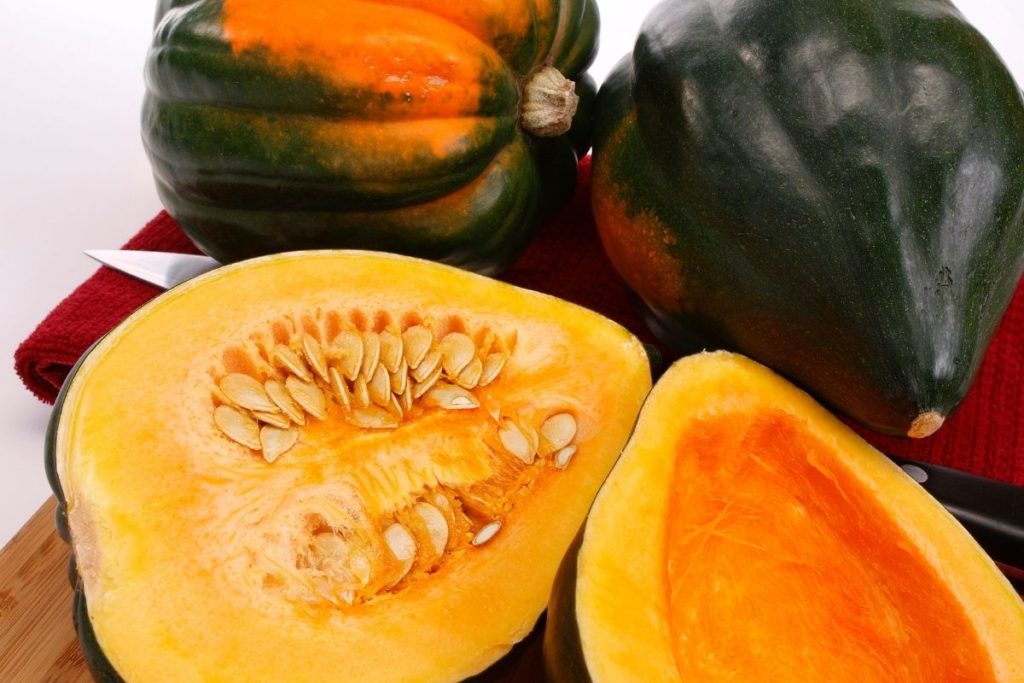 Try acorn squash instead of butternut squash in your recipes. Acorn squash has a flavor and texture similar to butternut. This squash contains fiber and has a relatively mild flavor.
It is a small squash and has a nutty, sweet taste that makes it tasty and versatile in a variety of recipes. Butternut squash is best for soups, while acorn squash is better for roasting.
5. Sugar Pumpkin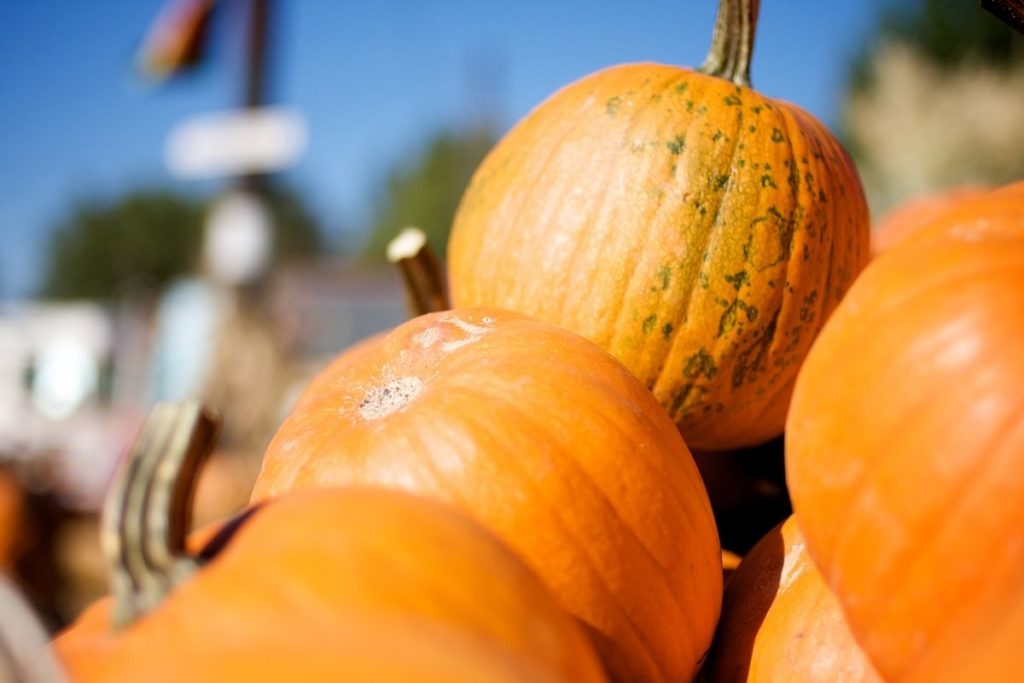 The sugar pumpkin, also known as a pie pumpkin, is another item on our list of alternatives. It is smaller and sweeter than butternut squash. It belongs to the winter squash family as well, making it an ideal option.
Since this pumpkin is really sweet, this is the best choice if you are creating a pie. It is even high in vitamins and therefore a healthy addition to your meal.
6. Sweet Potatoes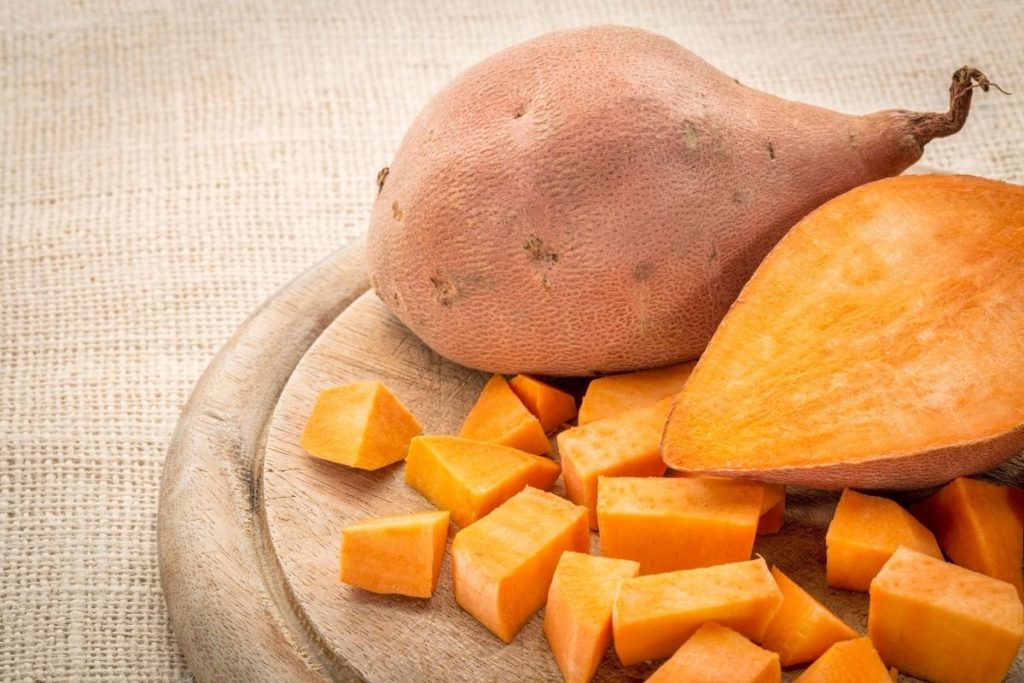 Got some sweet potatoes? This ingredient is a great butternut squash alternative. The sweet potato is a nutrient-dense food that is full of vitamins and minerals, and it is much healthier in terms of sugars, calories, and carbohydrates.
Their name comes from their sweet taste. Sweet potatoes take less time to prepare than regular potatoes. However, you still cook them in the same way as regular potatoes.
When cooked, sweet potatoes become mushy and scratchy, with a sweet taste. Boil them before baking to make the flesh thinner and easier to work with.
An additional cooking tip for sweet potatoes is to fry or roast them on high heat until they are caramelized and crispy.
7. Carrots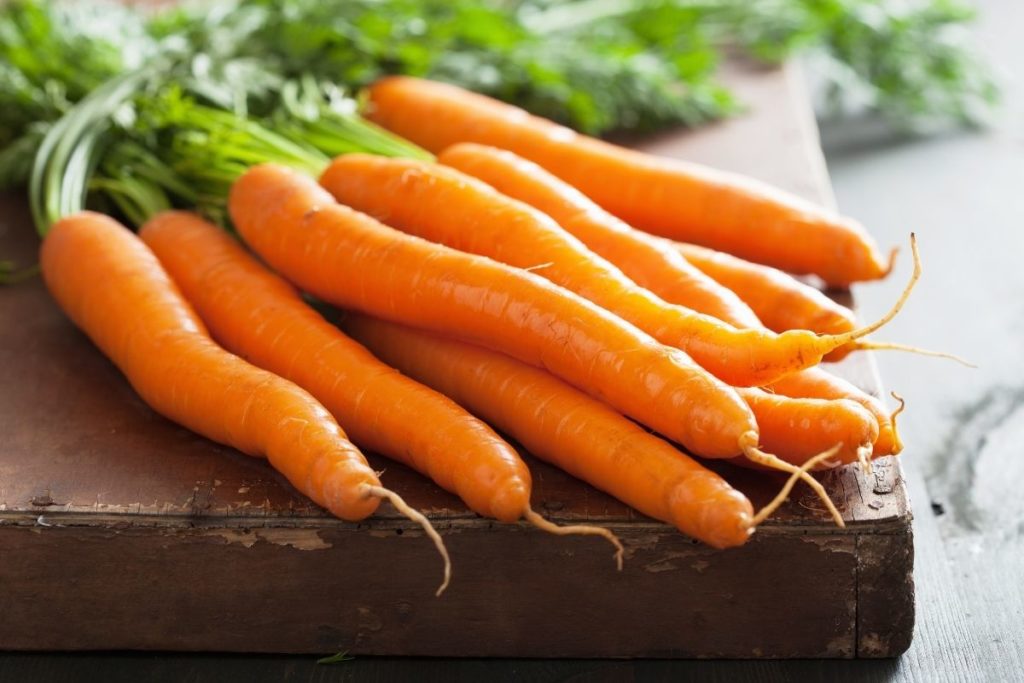 How about carrots? No, carrots are not squash, but they can act as an alternative for butternut squash in recipes that call for it.
Carrots are very nutritious, so they will work well with your diet. Carrots are relatively high in sugar, making their sweet flavor an excellent replacement for butternut squash.
The Bottom Line
These butternut squash alternatives all have comparable qualities. Each has its own unique flavor profile and can be cooked, steamed, sauteed, or roasted. Make your selection based on your recipe's requirements. Have fun in the kitchen!
Print
7 Best Butternut Squash Substitutes
Check out these great substitutes for Butternut Squash that have been shared on Pinterest.
Instructions
Click on each link above to view the pin.
Learn more about the ingredient.
Purchase the ingredient.
Add a substitute to your recipe =)
Keywords: Best Butternut Squash Substitutes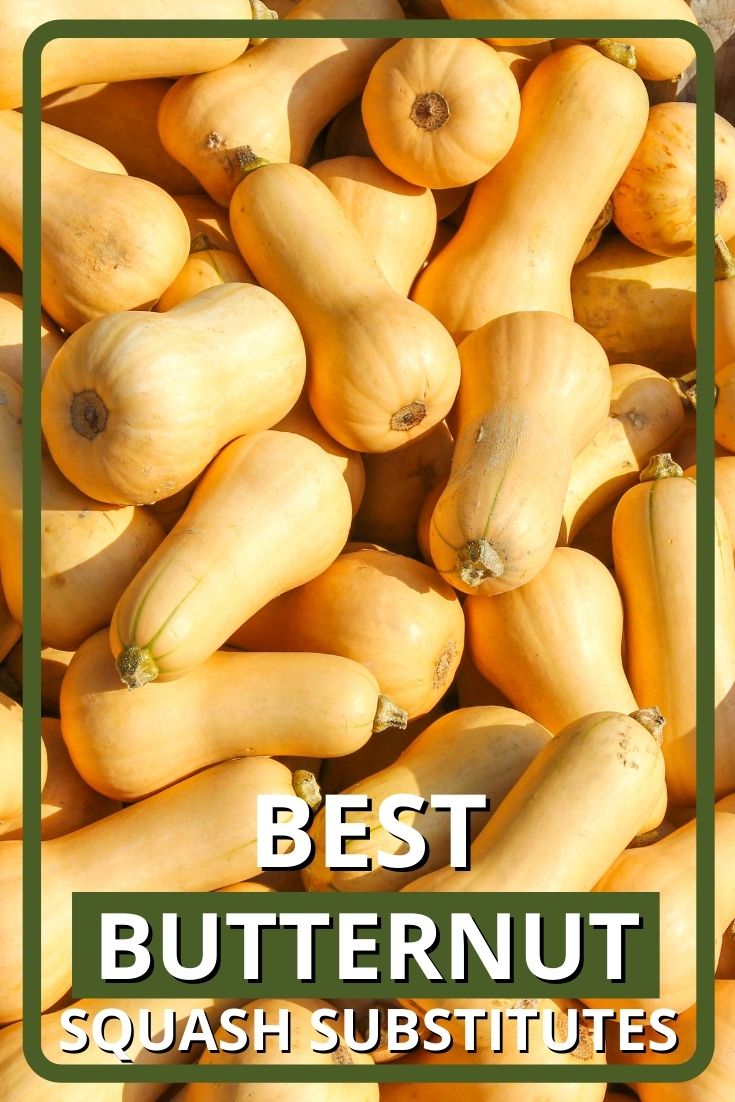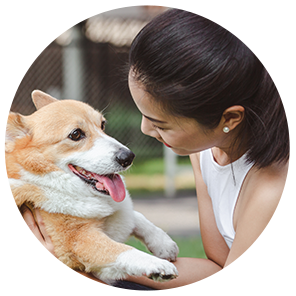 Hi, I'm Linda thanks for stopping by! We're so happy you're here. If you're a foodie and love to cook from home - you're in the right place..
LEARN MORE
Join the mailing list and receive our free newsletter!
Recipe Marker provides you with the best information about home cooking tips, recipes, ingredient substitutes and more. Check out our blog to see the latest articles.