10 Best Yerba Mate Flavors Ranked (2023)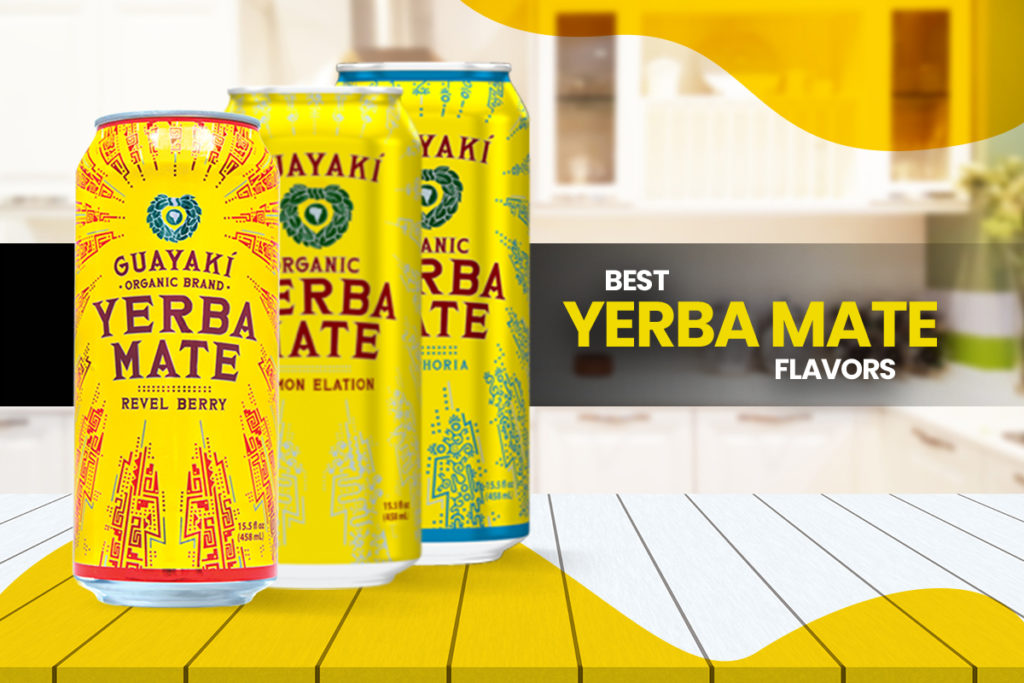 We have prepared a list of some of the best Yerba Mate flavors for you to try. Guayaki Yerba Mate is a popular tea beverage worldwide that helps drinkers feel invigorated and delighted. It also has several health advantages.
Because yerba mate products are among the best available, you know you are receiving the finest quality.
Keep reading this article to learn more about yerba mate.
What Is Flavored Yerba Mate?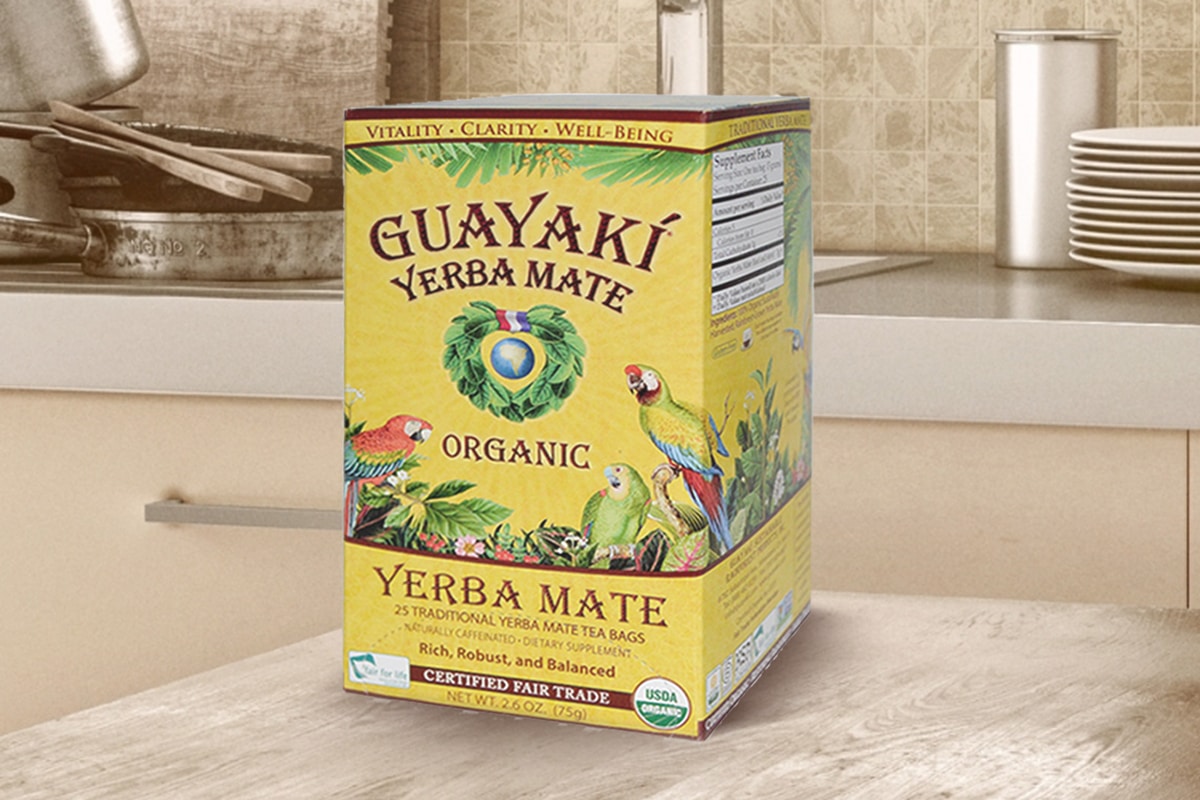 Yerba Mate offers herbal blends that are from various herbs and spices, including mint, rosemary, sage, spearmint, and others, combined with yerba mate.
Generally, the finished product is light and refreshing, with a hint of spiciness.
Yerba Mate also offers fruit blends that are from fruit flavors infused with yerba mate bringing a level of sweetness to the drink.
Lemon, grapefruit, orange, and raspberry are some of the typical fruits that pair well with yerba mate.
What Are The Benefits of Yerba Mate?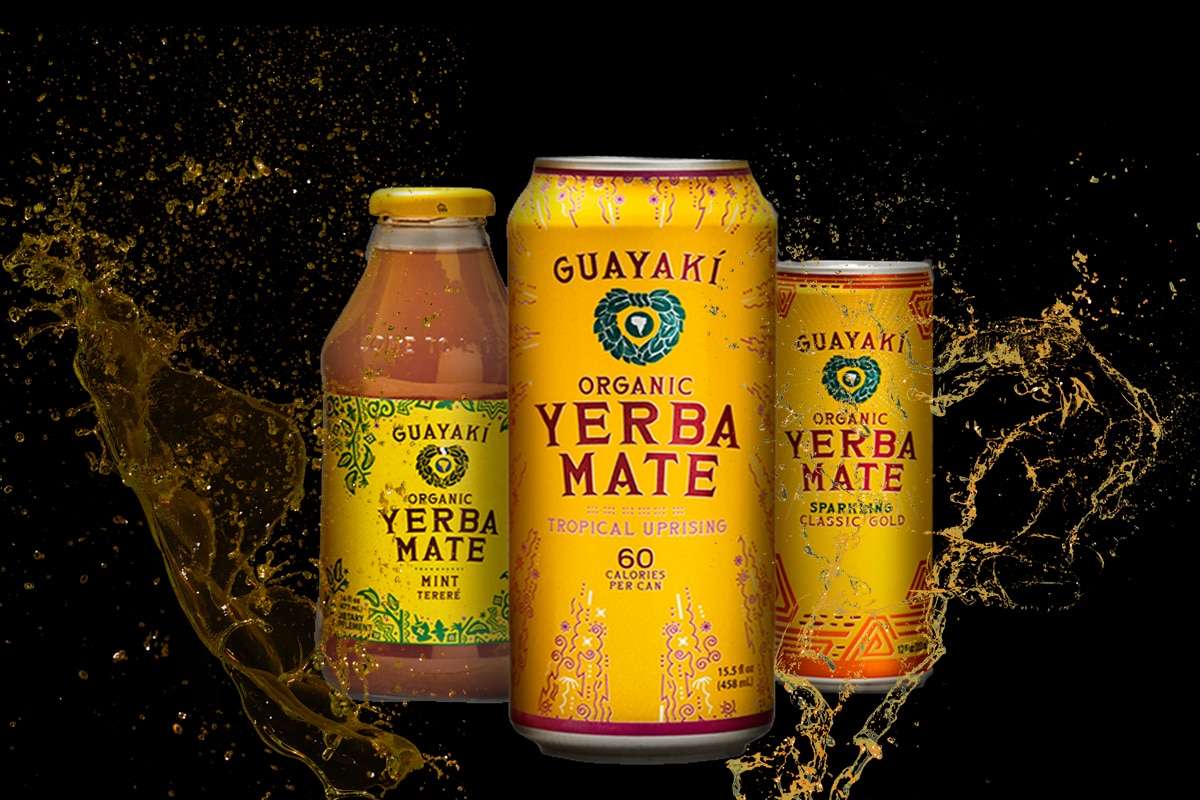 Yerba mate offers several health benefits. It is proven to enhance mental strength, protect the heart, lessen inflammation, improve digestion, and reduce the risk of most diseases.
Best Yerba Mate Flavors Ranked
1. Orange Exuberance
Enjoy some citrusy goodness with Orange Exuberance Yerba Mate. This flavor is a mix of orange, lime, and tangerine.
You can get a natural juicy, zesty and sweet flavor of orange and tangerine with a sour note from the lime. A can of this drink achieves the right balance of all flavors.
This Guayaki drink is an ideal choice because canned tea is a convenient way to boost your energy anytime and anywhere.
Guayaki is also a far better healthy substitute for regular energy drinks that contain high sugar and even artificial ingredients.
2. Bluephoria
For berry fans, this Bluephoria flavor from Guayaki is for you. It contains both blueberry and elderberry flavors.
When you take a sip, the blueberry taste is evident. Overall, the drink has a natural, smooth, and sweet fruity flavor with a hint of tanginess. You can only taste a very slight yerba mate.
3. Enlighten Mint
Whether or not you are a mint lover, this flavor is worth a try. Guayaki's Enlighten Mint comes packed with peppermint and honey tastes.
The yerba mate flavor is also more evident, unlike the other flavors by the brand.
The beverage has a refreshingly mild mint touch, but the honey flavor is a bit difficult to notice. In short, Enlighten Mint is not overly sweet, so it is easy to drink and will please your taste buds.
4. Lemon Elation
Calling all lemon lovers, Lemon Elation from Guayaki is a favorite. It has flavors of lemon, elderflower, and ginger. Lemon is the prominent flavor with only a hint of ginger and elderflower taste.
When you drink it, you will enjoy the sour taste of lemon, and then, you will get the earthy taste of yerba in the end.
This flavor can be compared to regular lemon iced teas.
5. Revel Berry
If you prefer berry flavor, Revel Berry is another must-have Guayaki option.
The drink has raspberry and blackberry flavors with a balanced sweetness and tartness.
6. Tropical Uprising
Tropical Uprising is a refreshing yerba mate with a juicy mango and pineapple flavor. Tropical Uprising is perfect for when you want something light, fruity, and refreshing to enjoy in the afternoon or evening.
7. Sparkling Lima Limon
The Guayaki Yerba Mate Sparkling Limon is a refreshing and energizing drink that has a delicious and smooth taste. The natural fruit flavors and sparkling water make it an excellent alternative to sodas.
This product is made with 100% all-natural ingredients, which provide an authentic taste of fresh lemon-lime.
8. Sparkling Blackberry Mint
Blackberry Mint is a refreshing carbonated beverage that is made with blackberries, huckleberries, and refreshing mint.
Blackberry Mint has only 15 calories per can and is no fat. Blackberry Mint can be found at local grocery stores or on Amazon.
9. Sparkling Cranberry Pomegranate
Cranberry Pomegranate Yerba Mate is a delicious blend of yerba mate, cranberry, and pomegranate.
This energizing herbal infusion is naturally sweet and packs a powerful punch of antioxidants.
10. Sparkling Grapefruit Ginger
Guayaki Yerba Mate Sparkling Grapefruit Ginger is a unique and delicious variation of traditional Guayaki Mate.
Sweetened with agave and stevia, this sparkling blend is only 45 calories per can and just as flavorful as any soda you can buy.
The Bottom Line
Yerba mate comes in many different flavors. You can choose from herbal blends or fruit blends of the tea. We hope this list helped you in selecting the one that matches your taste preferences.
Why not try all the options possible for a better way to pick the best among the rest?
Print
10 Best Yerba Mate Flavors
Check out this list of the best Yerba Mate flavors to try!
Instructions
Pick your favorite flavor
Click on the link to visit Pinterest
Buy items from your local store or online
Enjoy and share on social media!
Keywords: Best Yerba Mate Flavors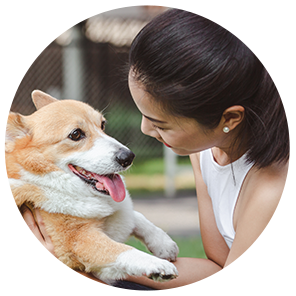 Hi, I'm Linda thanks for stopping by! We're so happy you're here. If you're a foodie and love to cook from home - you're in the right place..
LEARN MORE
Join the mailing list and receive our free newsletter!
Recipe Marker provides you with the best information about home cooking tips, recipes, ingredient substitutes and more. Check out our blog to see the latest articles.