7 Best Substitutes for Caraway Seeds (Updated 2023)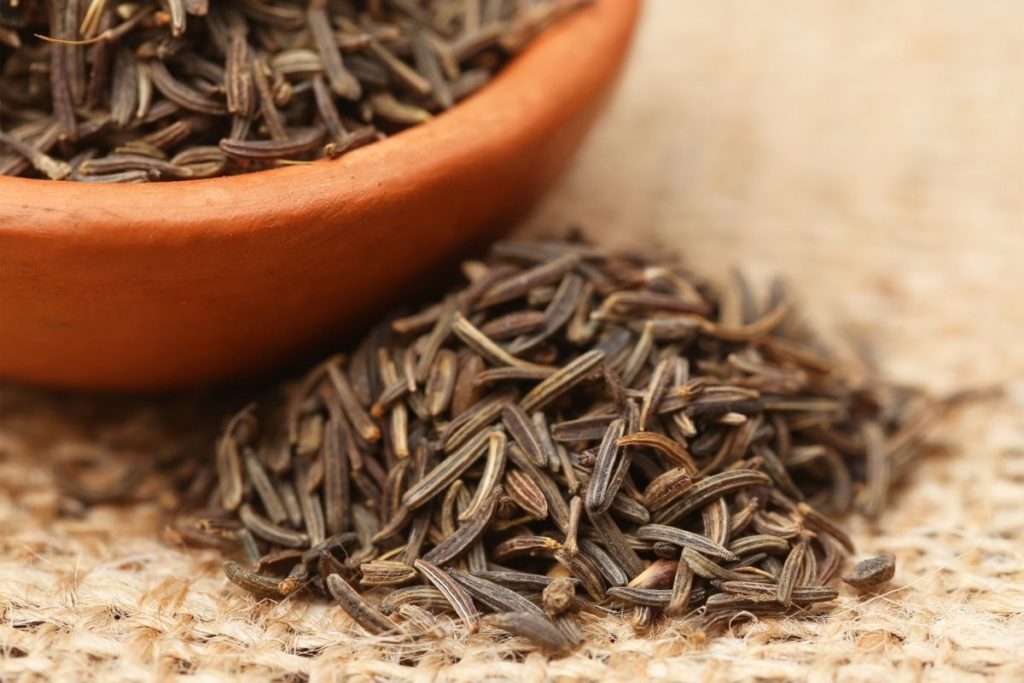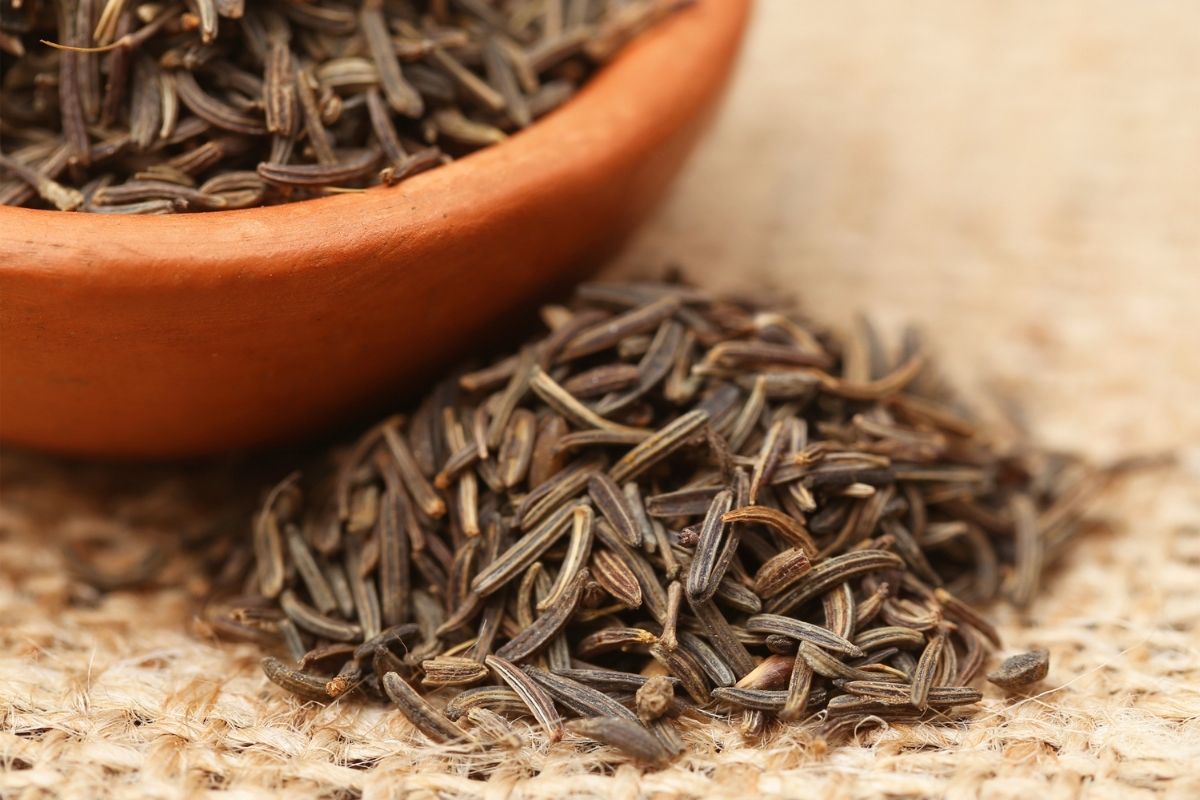 Are you trying to make a recipe that calls for caraway seeds, but you don't have any? Well, you can still cook your dish with the help of some similar ingredients.
You can find substitutes for caraway seeds that have a similar taste. We've prepared a list of the top caraway seed substitutes you can use to make a delicious dish.
Caraway seeds, a carrot relative, are one of the most flexible spices with a deep nutty taste and a pleasant scent. This famous ingredient appears in many cuisines around the world.
Best Caraway Seeds Substitutes
1. Fennel Seeds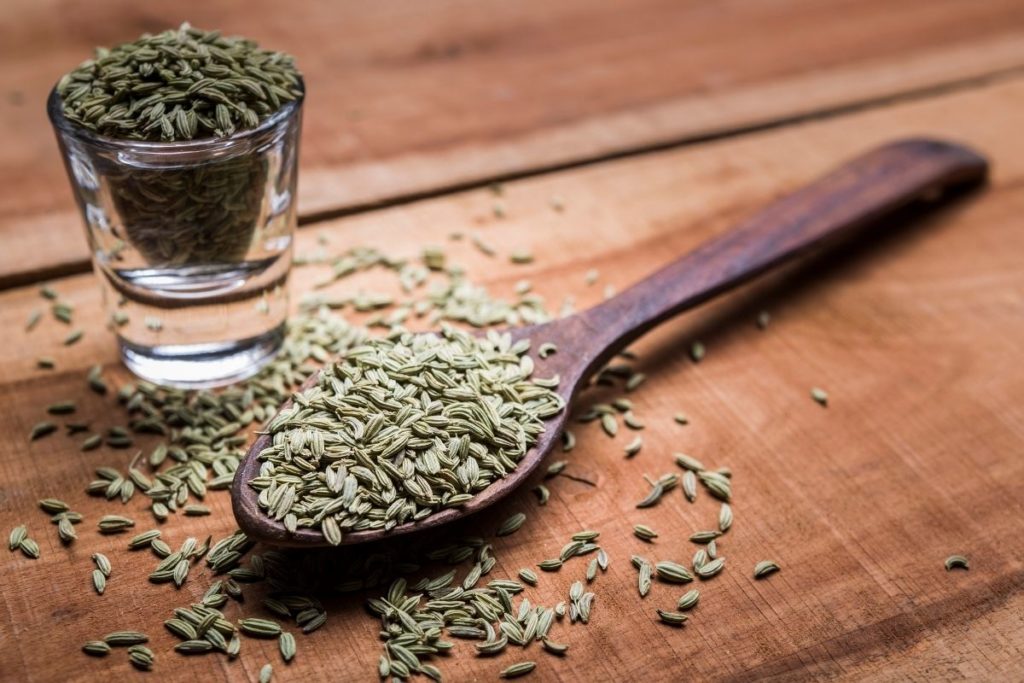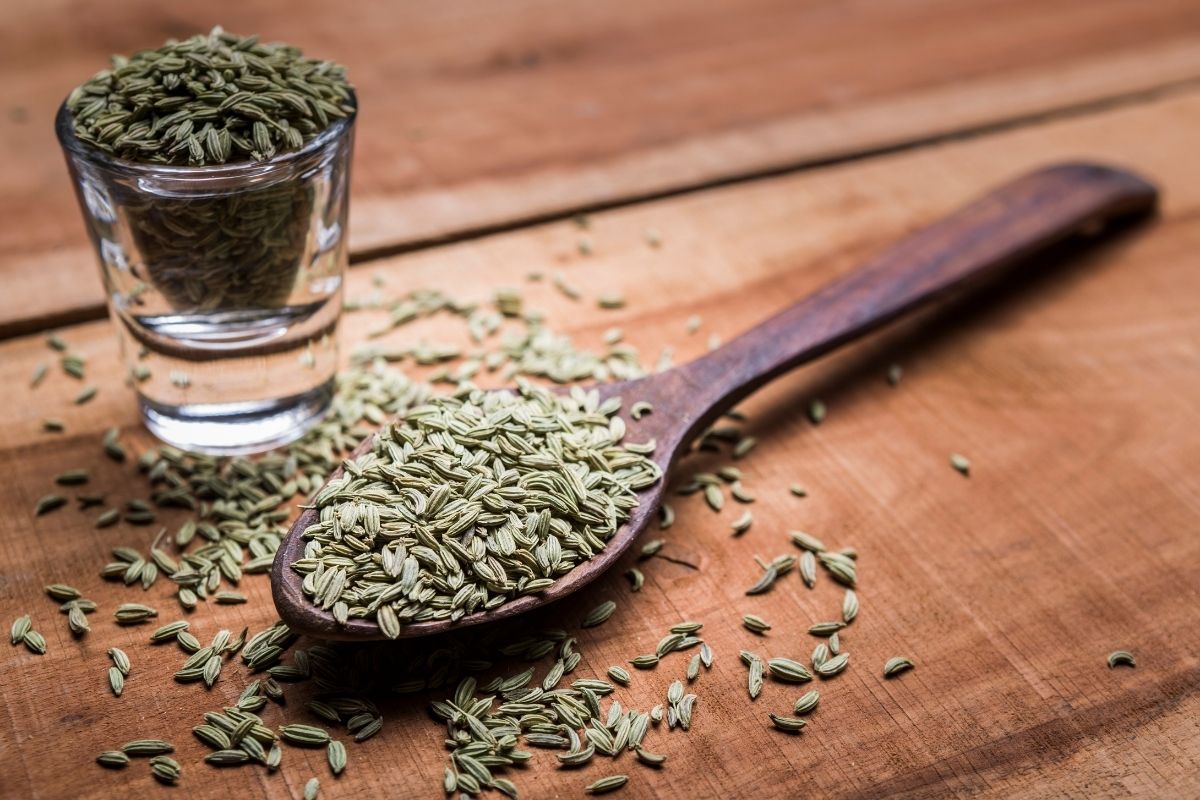 Another member of the carrot family, fennel seeds make a great replacement. These seeds have a licorice flavor, but the flavor is not as powerful as caraway seeds.
If you opt to use fennel seeds in place of caraway seeds, add equal amounts as the recipe calls for.
You will often find these seeds in Italian dishes like meatballs and sausages. They are best in stews, sauces, and curry dishes because of their intense aroma.
Fennel seeds are sold at any grocery store, but you can also get them from organic stores.
2. Anise Seeds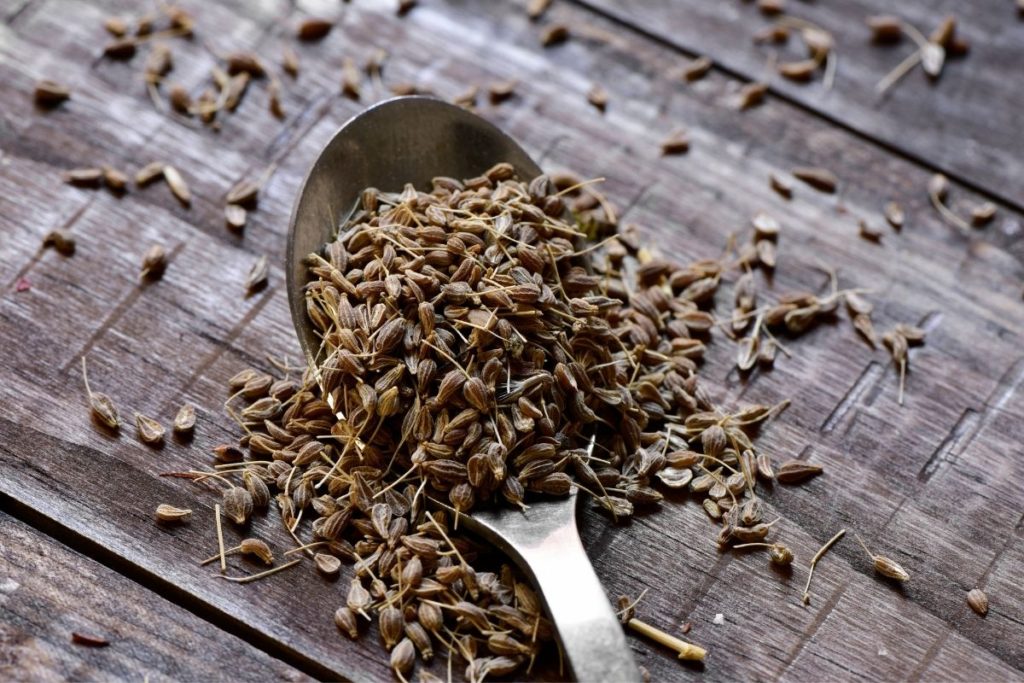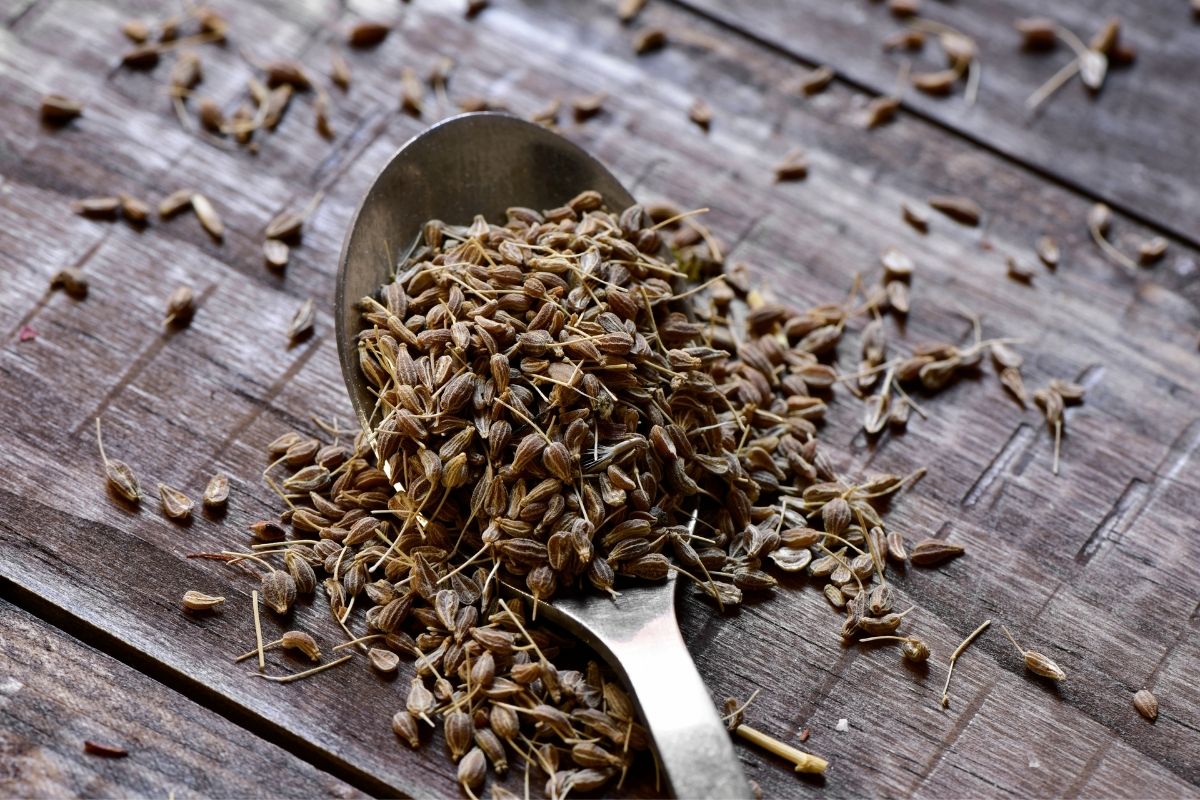 Anise seeds are also part of the carrot family, just like caraway seeds, which is why this ingredient works well as a substitute. Choose anise seeds if you want to incorporate a nice licorice flavor into your dish.
They can serve as a backup option in baked goods such as bread and cookies. If you are going to use anise seeds instead of caraway seeds, keep in mind that they have a stronger influence on your recipe.
You can use a half teaspoon of anise seeds instead of one teaspoon of caraway seeds. Try experimenting first with small amounts of anise seeds. Then, adjust the flavor until you find a suitable measurement for your recipe.
3. Nigella Seeds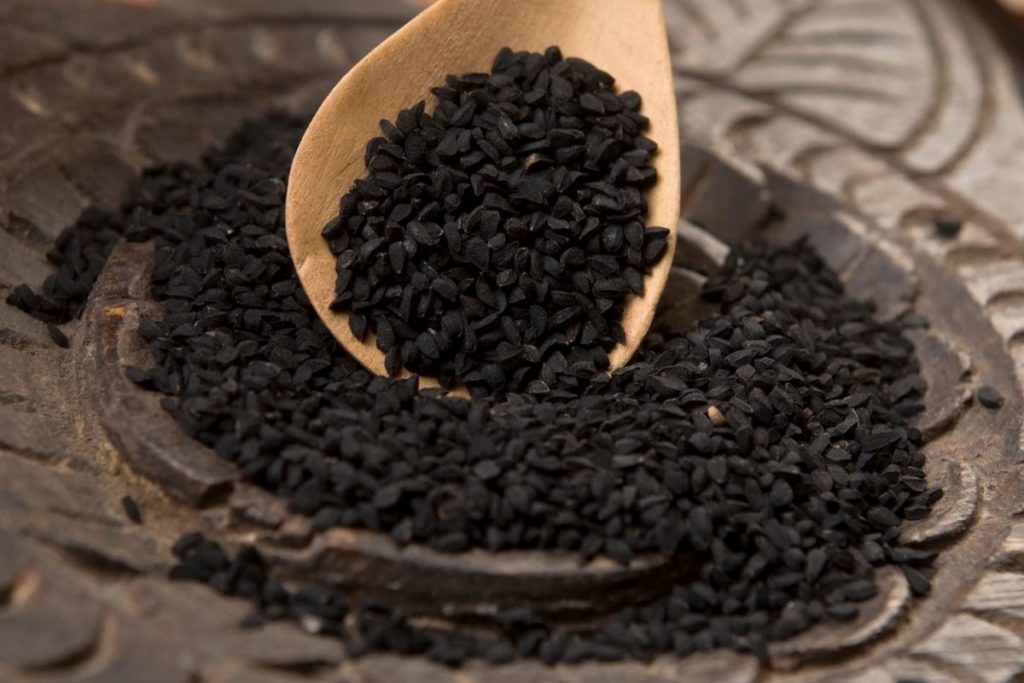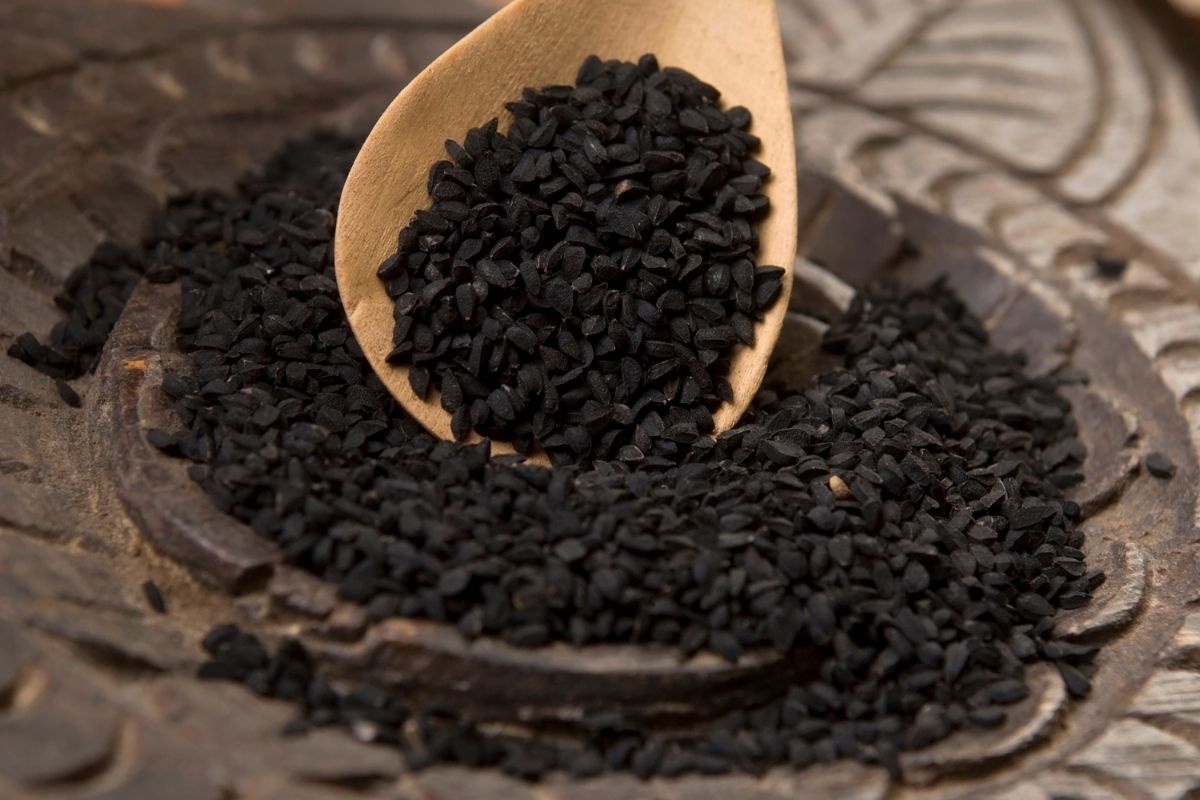 Nigella seeds are also called black onion seeds. These seeds have a licorice flavor, similar to caraway seeds. Therefore, you can consider nigella as an excellent alternative.
You can use this spice as a caraway seed replacement in dishes like stews and curries. Or, you can include them in bread, like Russian rye bread and Indian naans. Fry or toast the nigella seeds before using them to bring out their full flavor.
They can also be ground and used in spice rubs. Nigella seeds blend perfectly with thyme, coriander, and allspice, among other herbs and spices.
4. Dill Seeds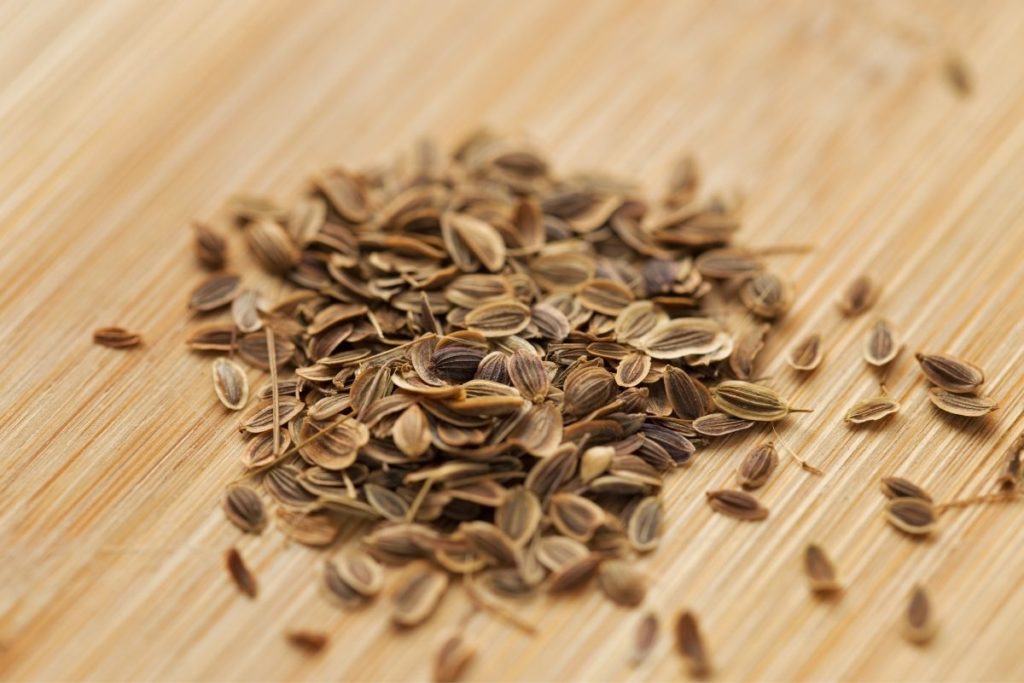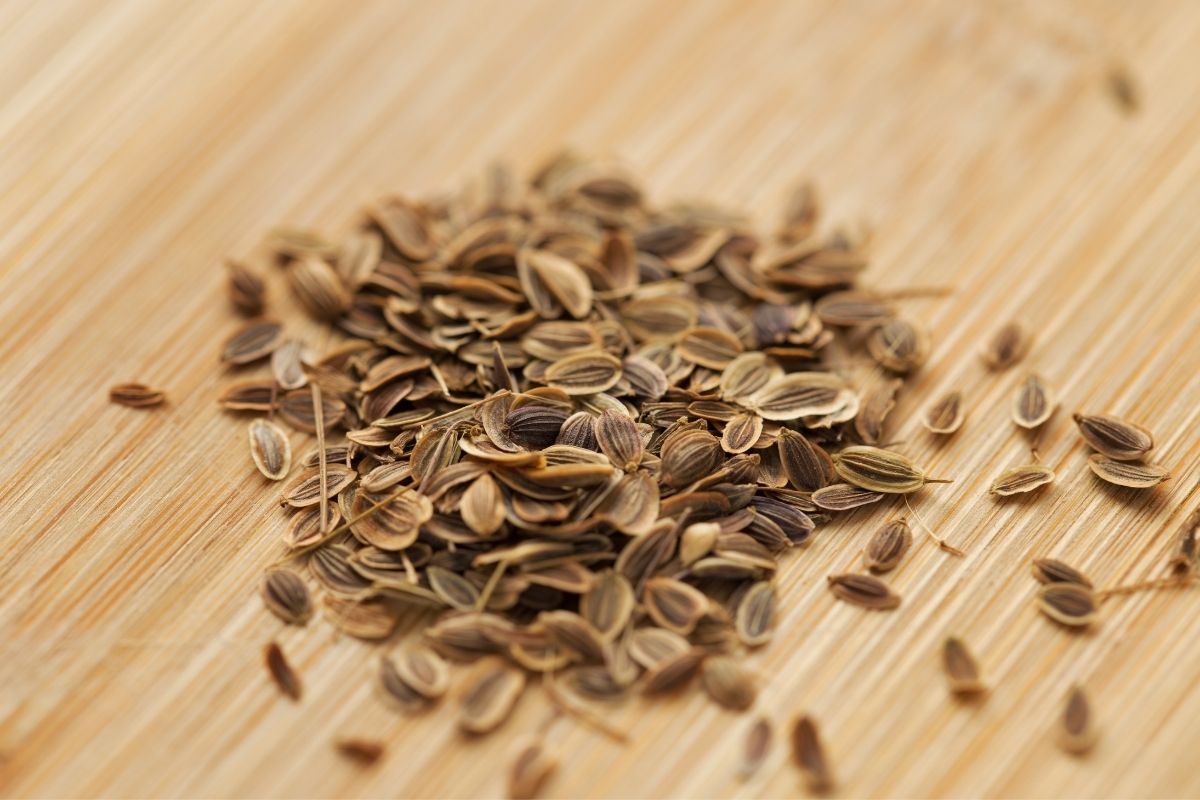 Get some dill seeds to add the licorice hints that caraway seeds bring to your recipe. These seeds are a good choice as they are a part of the carrot family as well.
If you swap dill seeds for caraway seeds, use a 1:1 ratio. But please remember that the taste will differ slightly because of the dill seeds' citrus aroma. They are excellent for cream-based soups and cabbage cooking.
In addition, you can get health benefits from using dill seeds as they are also anti-inflammatory and good for digestion.
5. Dried Oregano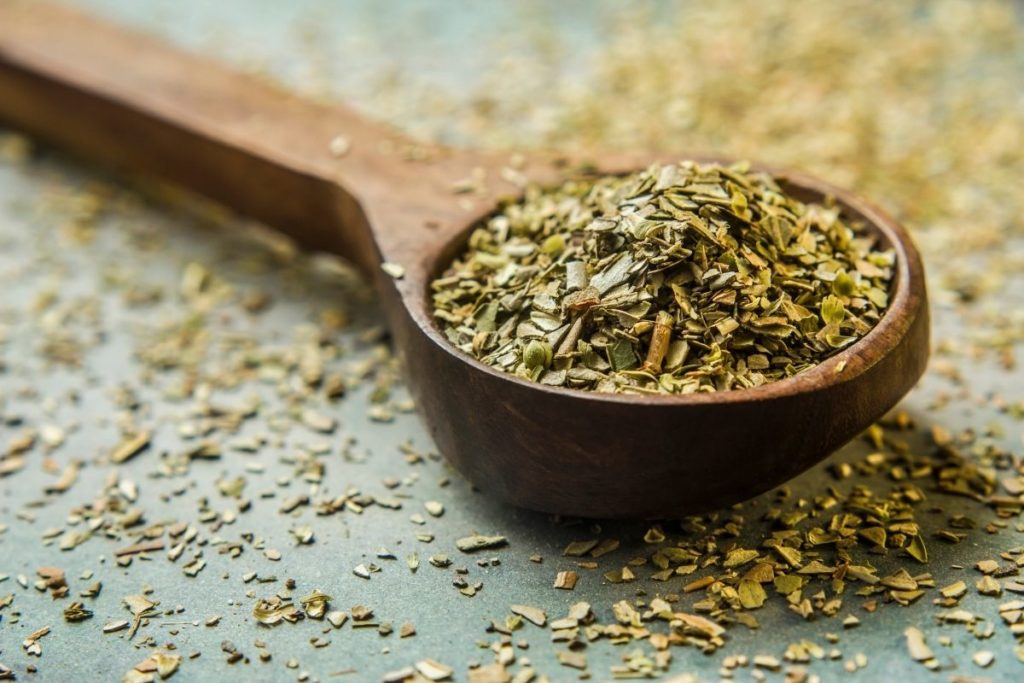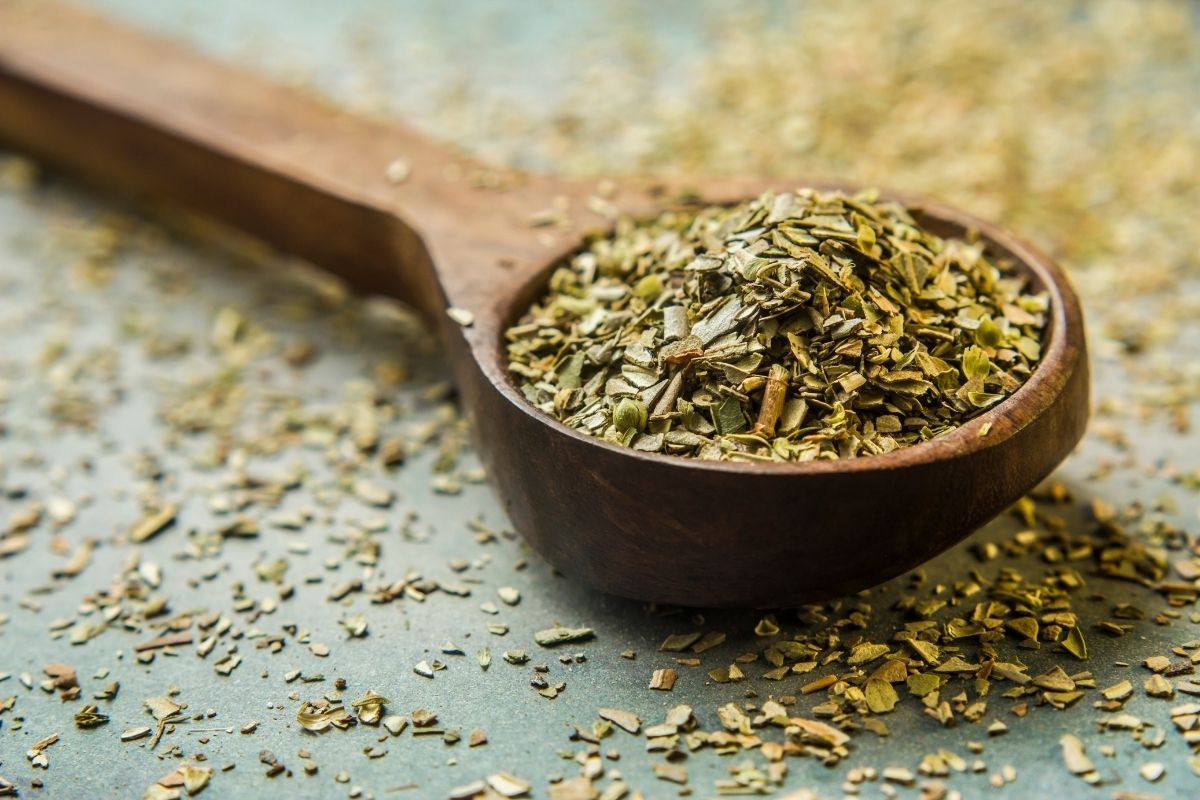 If you want a pungent taste and a heavy peppery scent for your dish, you can try dried oregano. This ingredient is popular in Italian, Mediterranean, and Middle Eastern cuisine.
To substitute, add dried oregano in half the amount of caraway seeds, as it can give a very intense flavor if you add too much. Check the taste as you cook, adding it in small amounts to soups, sauces, stews, and meats.
Dried oregano is readily accessible in many grocery stores, but you can also look for it at organic shops.
6. Cumin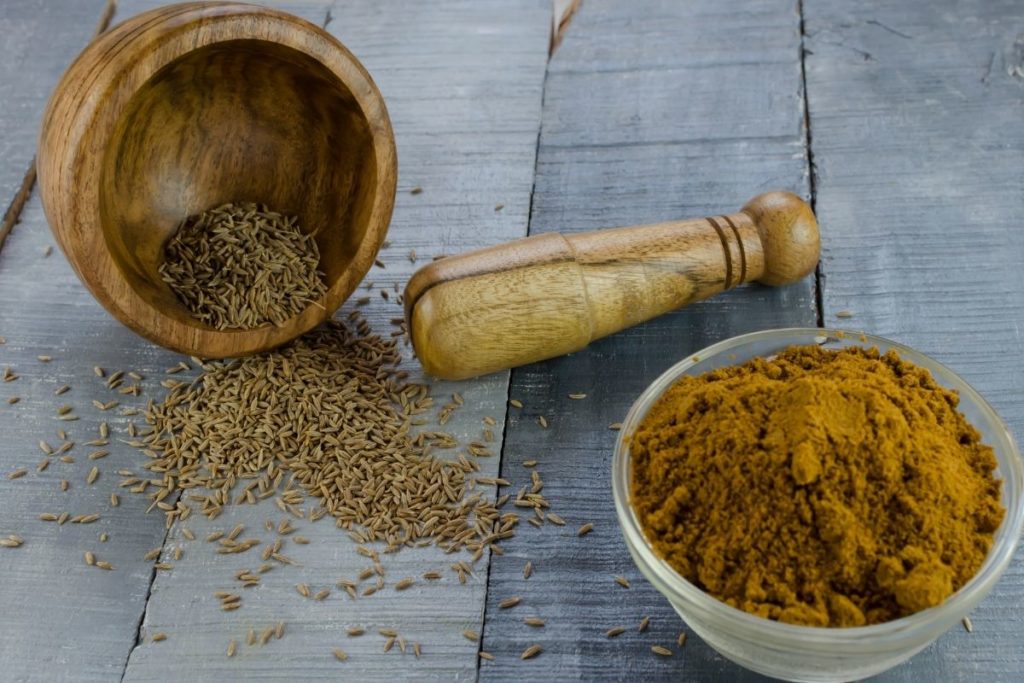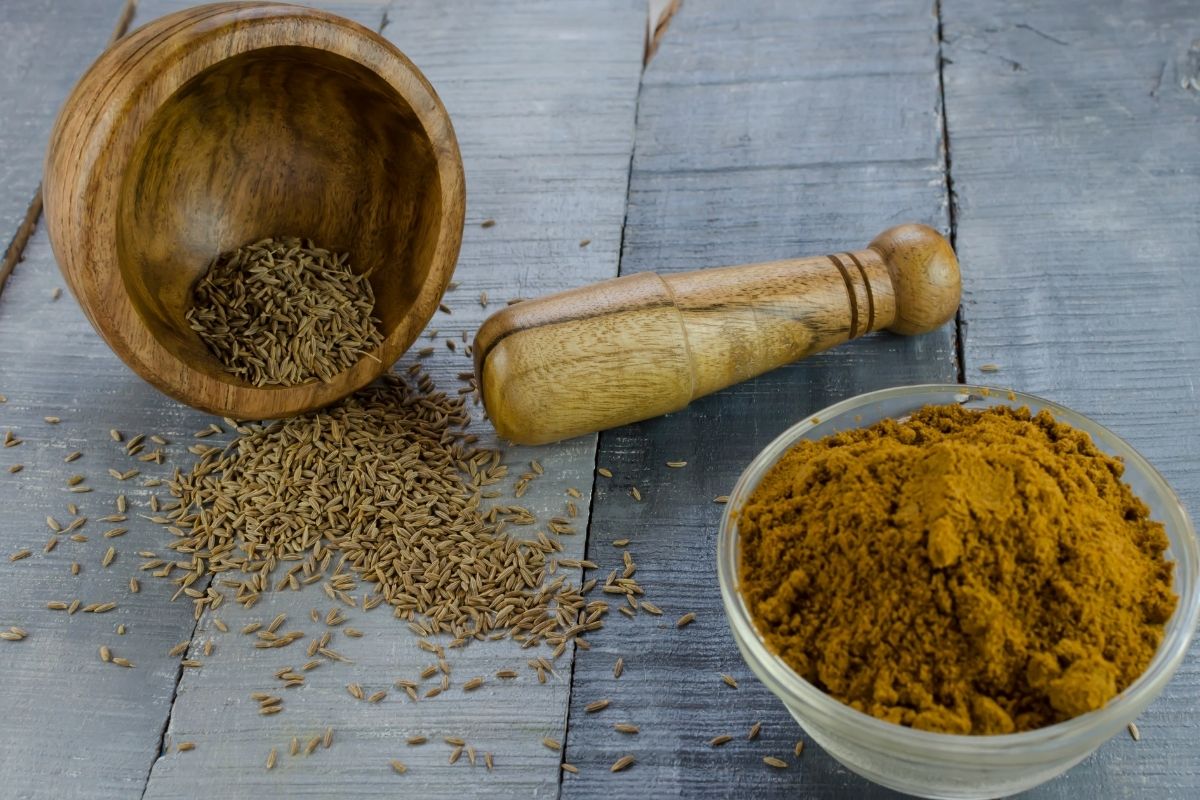 Cumin has quite the peppery and citrus scent that can act as a stand-in for caraway seeds. This ingredient is found in many dishes in many countries around the world. You can add cumin to stews, sauces, and curry dishes.
To substitute cumin for caraway seeds, use a half teaspoon of cumin per one tablespoon of caraway seeds. Do a taste test as you cook, and add more depending on your preference.
You will not have difficulty finding cumin as it is available in any grocery store's spice section. Try visiting your local farmer's market to look for more selections.
7. Star Anise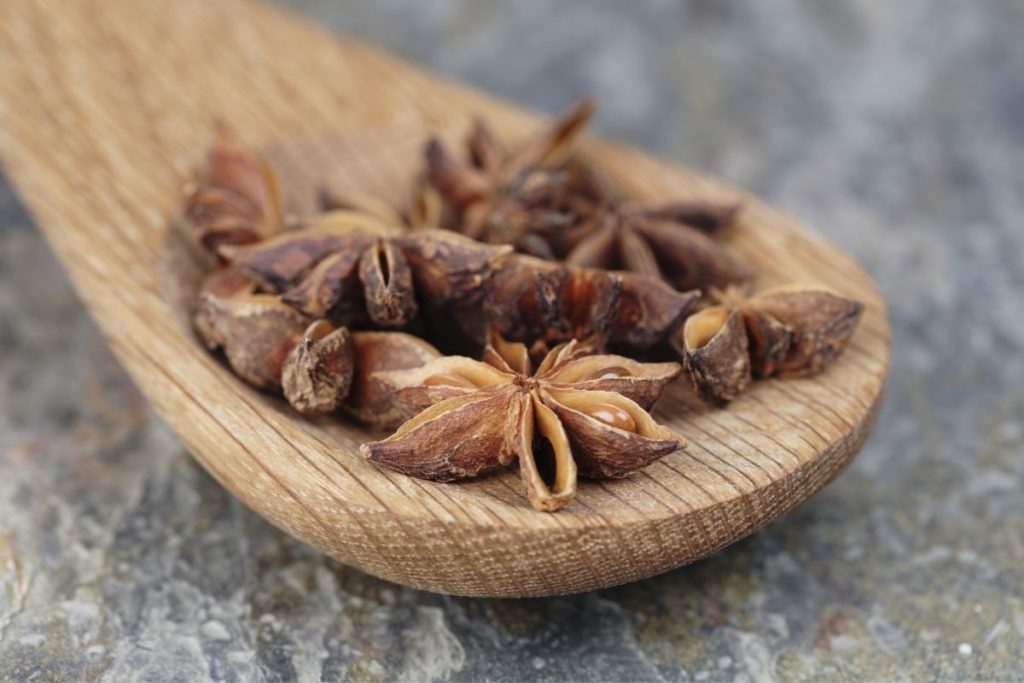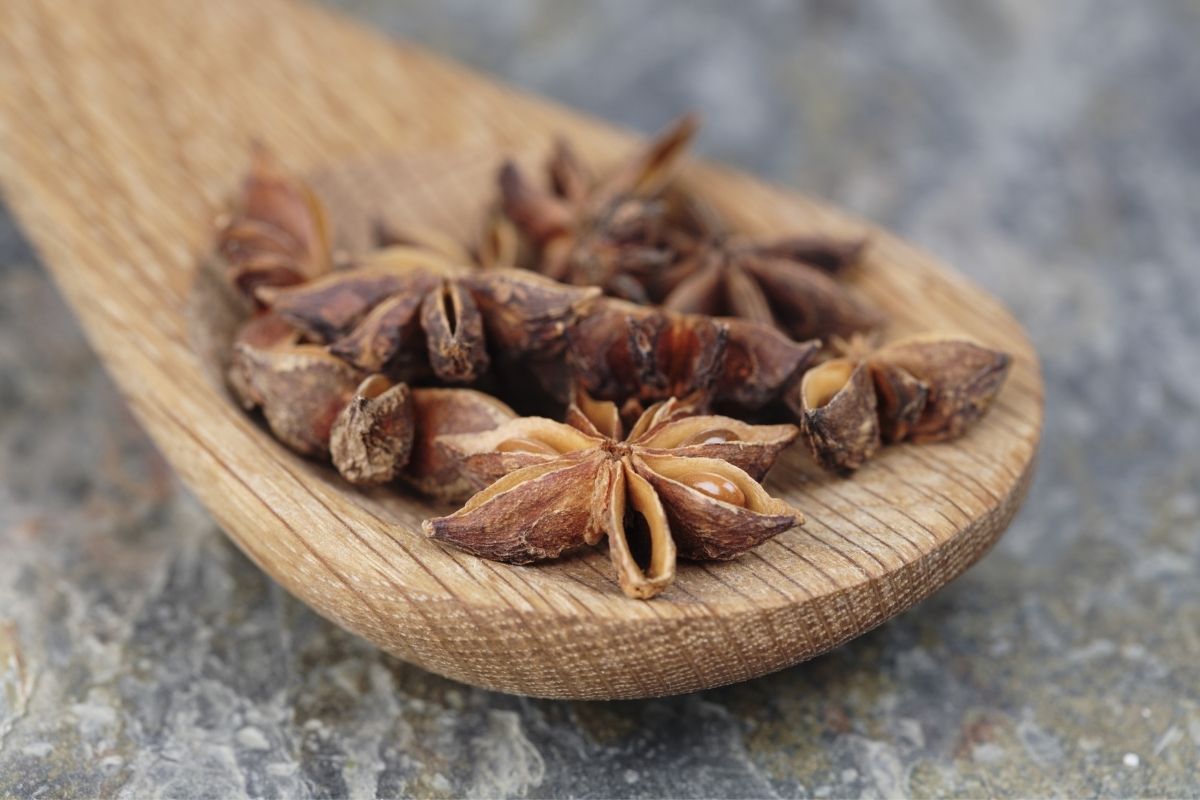 Lastly, you can switch to star anise if you do not have any caraway seeds. Star anise has a strong licorice taste, but you have to use it in moderation to not overpower your dish.
Use this ingredient whole, in jams or pickles.
The Bottom Line
Caraway seeds are a common ingredient to enhance various recipes. However, they can sometimes be difficult to find.
For a delicious dish, select one of these substitute options, or you can even combine them. Plus, you can easily find these ingredients in your local supermarkets.
Print
Top 7 Caraway Seeds Substitutes
Check out these great substitutes for Caraway Seeds that have been shared on Pinterest.
Instructions
Click on each link above to view the pin.
Learn more about the ingredient.
Purchase the ingredient.
Add a substitute to your recipe =)
Keywords: Caraway Seeds Substitutes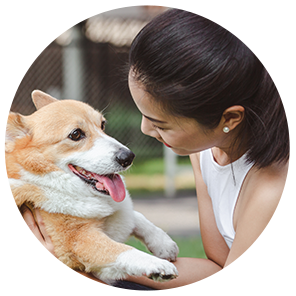 Hi, I'm Linda thanks for stopping by! We're so happy you're here. If you're a foodie and love to cook from home - you're in the right place..
LEARN MORE
Join the mailing list and receive our free newsletter!
Recipe Marker provides you with the best information about home cooking tips, recipes, ingredient substitutes and more. Check out our blog to see the latest articles.