What to Eat with Perogies for Dinner? (Updated 2023)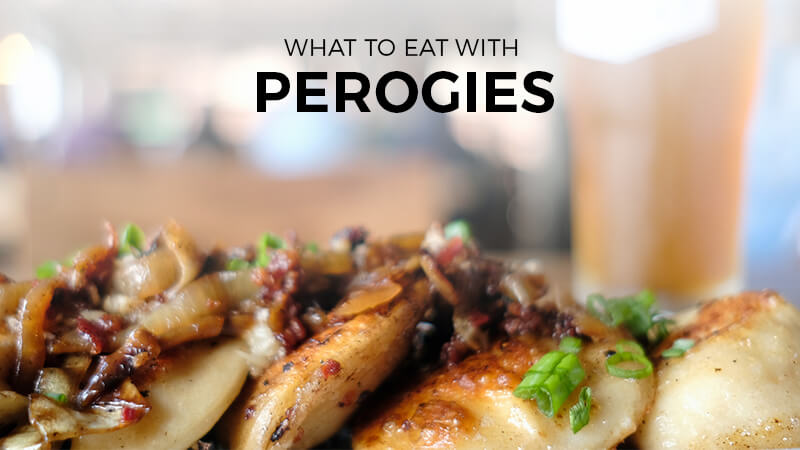 There's nothing like comfort food in these trying times. One of the easiest and most heartwarming foods loved by many around the world is dumplings.
Beneath their chewy exterior lies a flavorful burst of filling either eaten alone or with an array of toppings and side dishes.
Although dumplings are commonly associated with Asian countries, such as xiaolongbao from China or even gyozas from Japan, there are many other types of dumplings in existence – all equally effective in providing comfort and nourishment in every bite.
One of the most popular and downright underrated dumplings is perogies. A Polish staple, they taste great consumed on their own, but their array of flavors amplifies when paired with other dishes.
If you are traveling to Poland anytime soon or simply making this dish in your own kitchen, chances are you're looking for food pairings that help make this treat one remember.
In this article, we will give you the down-low on what to eat with perogies. Take a look.
What Are Perogies?
As mentioned earlier, pierogies, also known as pierogies, are a type of Polish dumpling made with a combination of egg dough and sour cream.
They are normally created and served on special occasions, such as weddings and Christmas Eve dinners.
Fillings for these dumplings can range from forcemeat, and sauerkraut, to mushrooms, and vegetarian versions made with cabbage.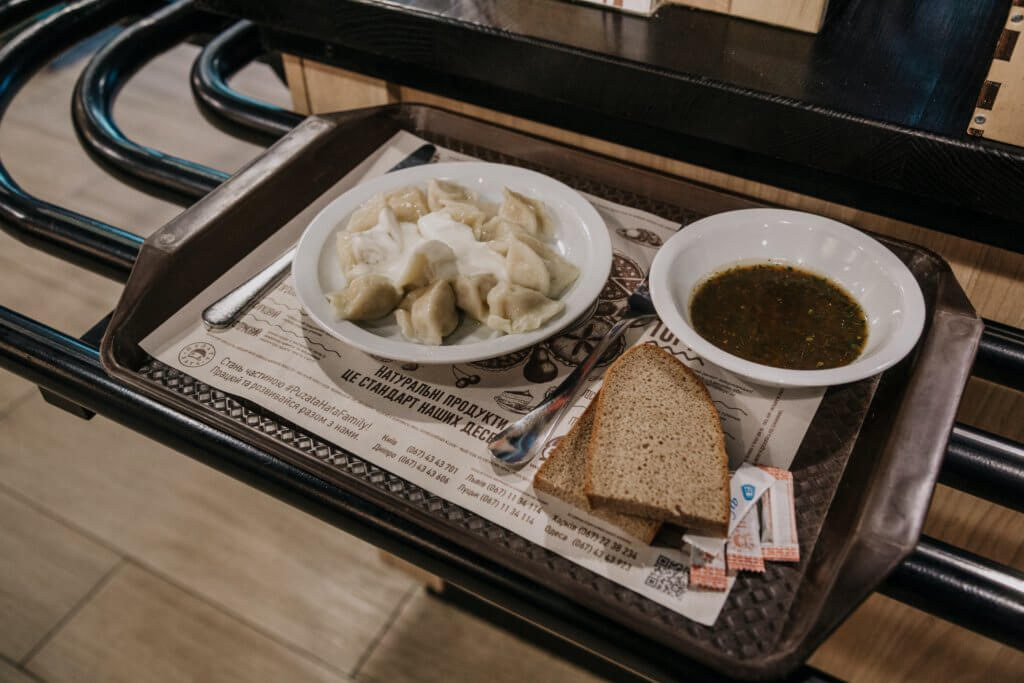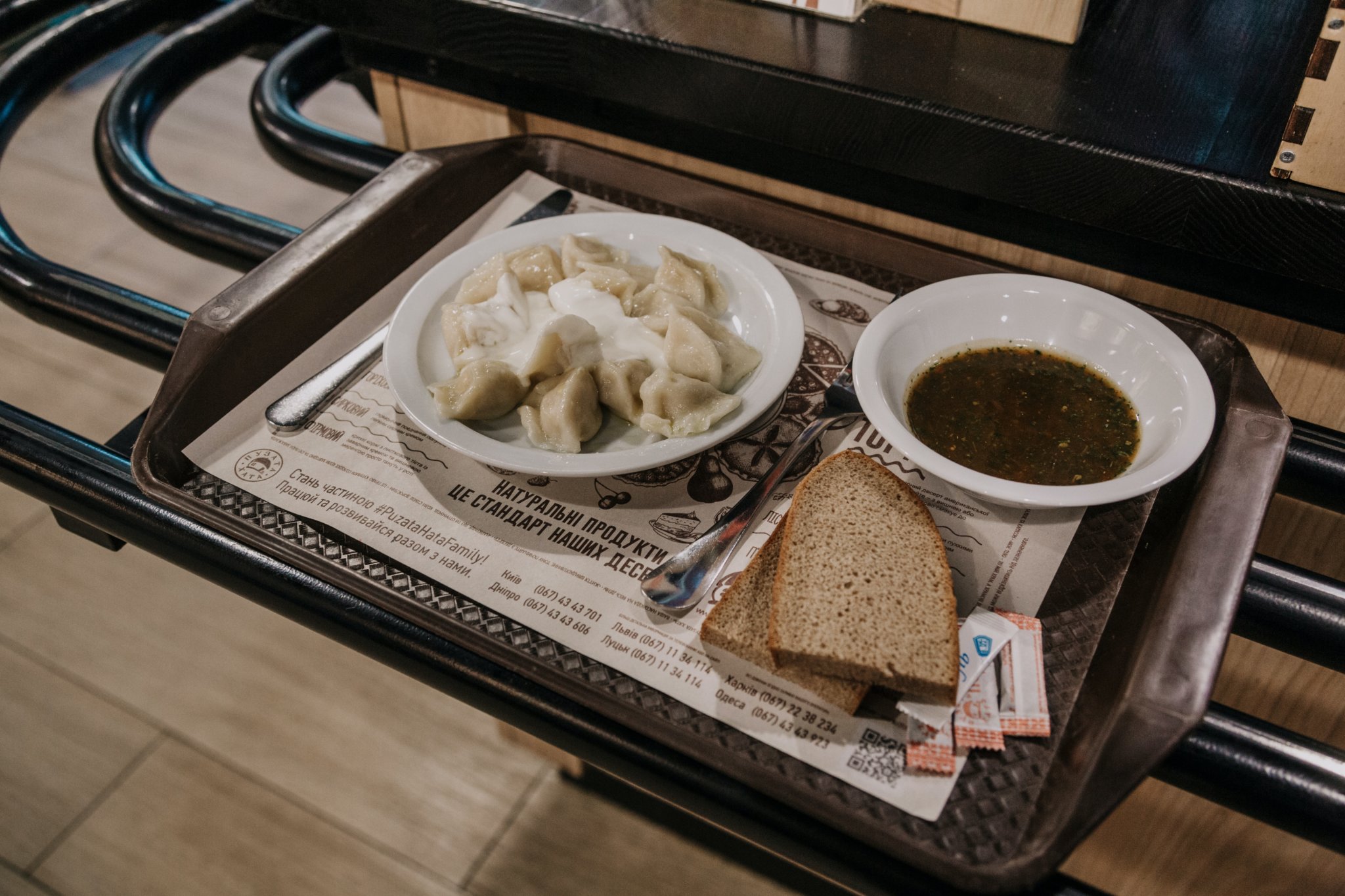 The versatility of perogies makes them a dish for all seasons. Their ingredients and fillings can easily adapt to the times and the seasons, with seasonal fruits such as strawberries and even bilberries used ever so often.
These Polish dumplings can also come with sweetened Polish curd cheese, a mixture of cheese and potatoes, and much more.
While all these flavors exist and make for exciting combinations, commonly available perogies come in a combination of cottage cheese or white Polish cheese, potatoes, and fried onions. Another variant includes ones made with sauerkraut, mushroom, and meat or borscht.
Sides Dishes to Serve with Perogies
The popularity of perogies certainly goes beyond the confines of Poland. Today, this Polish food is a favorite in many parts of the world, particularly in the United States and Canada thanks to Polish and Ukrainian immigrants bringing a piece of home with them to another country.
While this Polish dumpling tastes great on its own, you can bring out its best side by serving it with staple toppings and side dishes such as the following:
1. Sautéed Onions and Sour Cream
One of the traditional toppings served with perogies is a combination of sour cream and sautéed onions. The sour cream lends a light, zesty, and tangy taste tempered with the perfect taste of creaminess.
At the same time, the sauteed onions provide a bit of crunch and sweetness. If you wish, you can also garnish your perogies with thyme or green onions to add a bit of freshness to an otherwise rich and filling dish.
You can also top your pierogi dish with lardons, melted butter, pork rinds, or even bacon. These rich and indulgent toppings, combined with the dumplings, will make for the ultimate comfort food.
2. Buttered Cabbage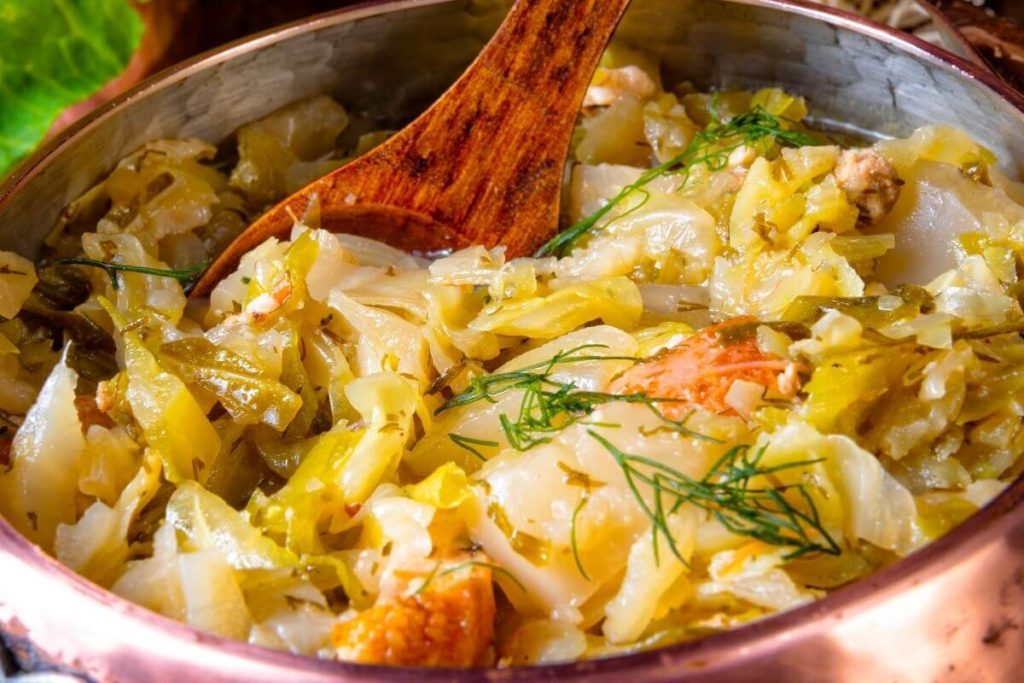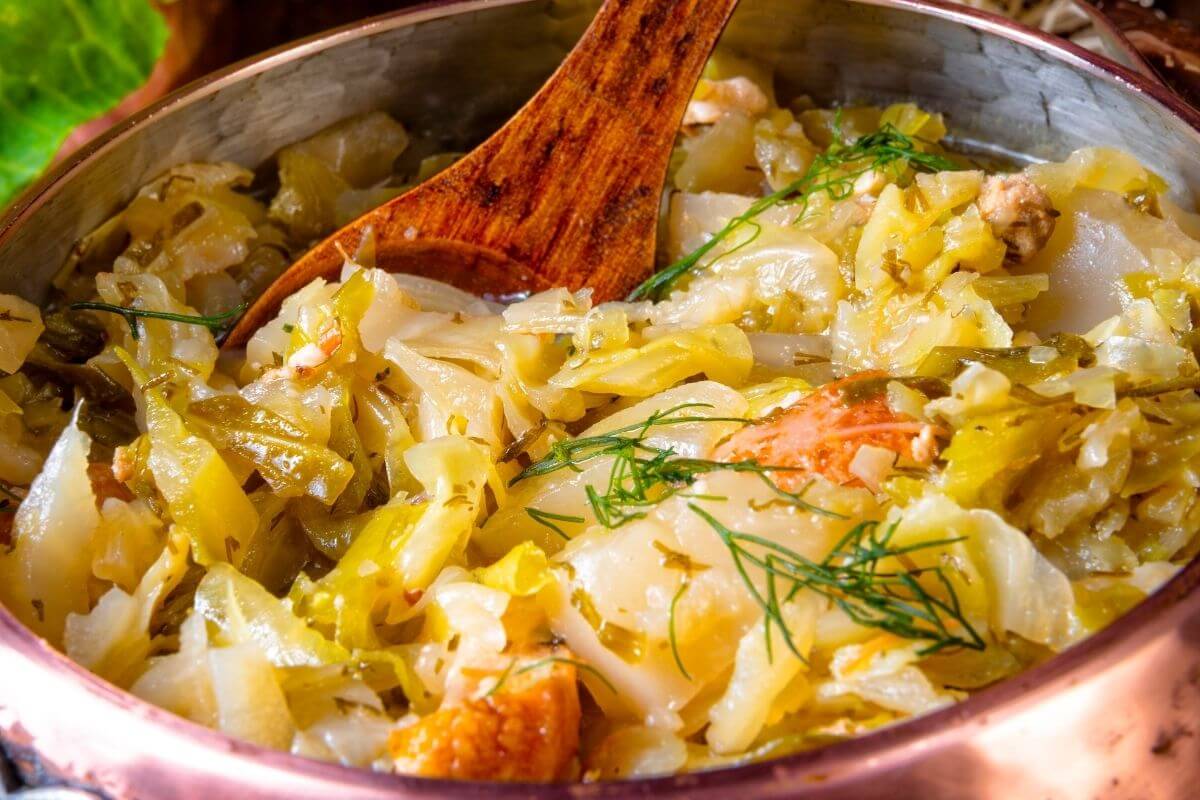 Another traditional dish typically served with perogies is sautéed cabbage in butter with bacon. Besides adding more greens and nutrition to your diet, this also lends a bit of crunch and texture to the soft, chewy, and pillowy Polish dumplings.
Brussel sprouts and even spinach can also make worthy substitutes for cabbage. In fact, they will create a good foundation for absorbing the rich and velvety taste of butter and bacon.
You can also switch buttered cabbage to a side salad made with lettuce, arugula, and kale, and top it with onions and tomatoes.
3. Applesauce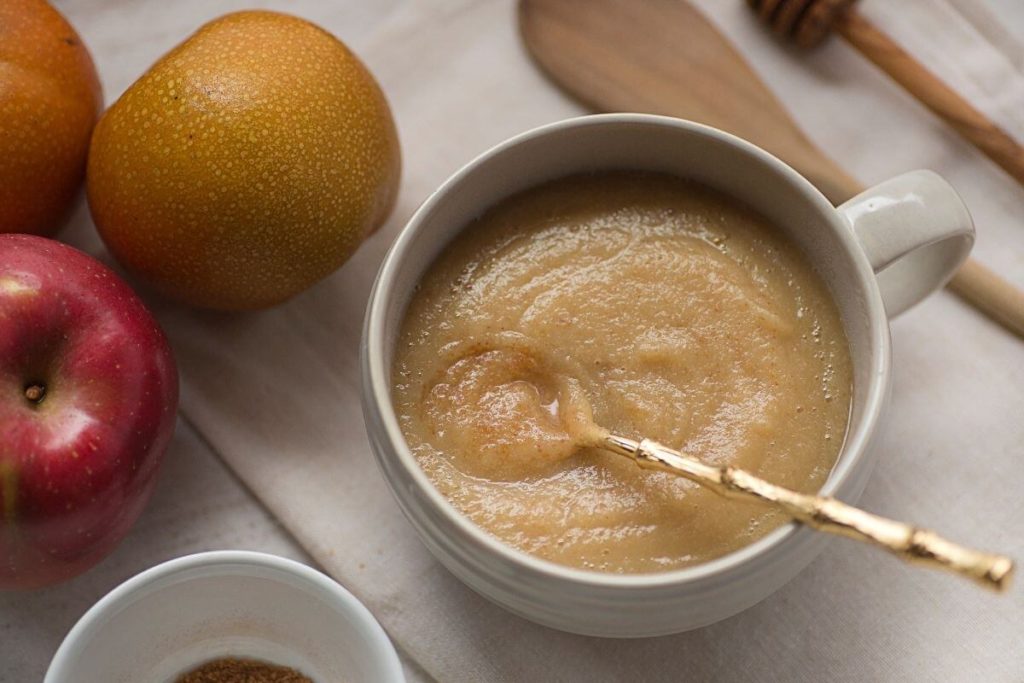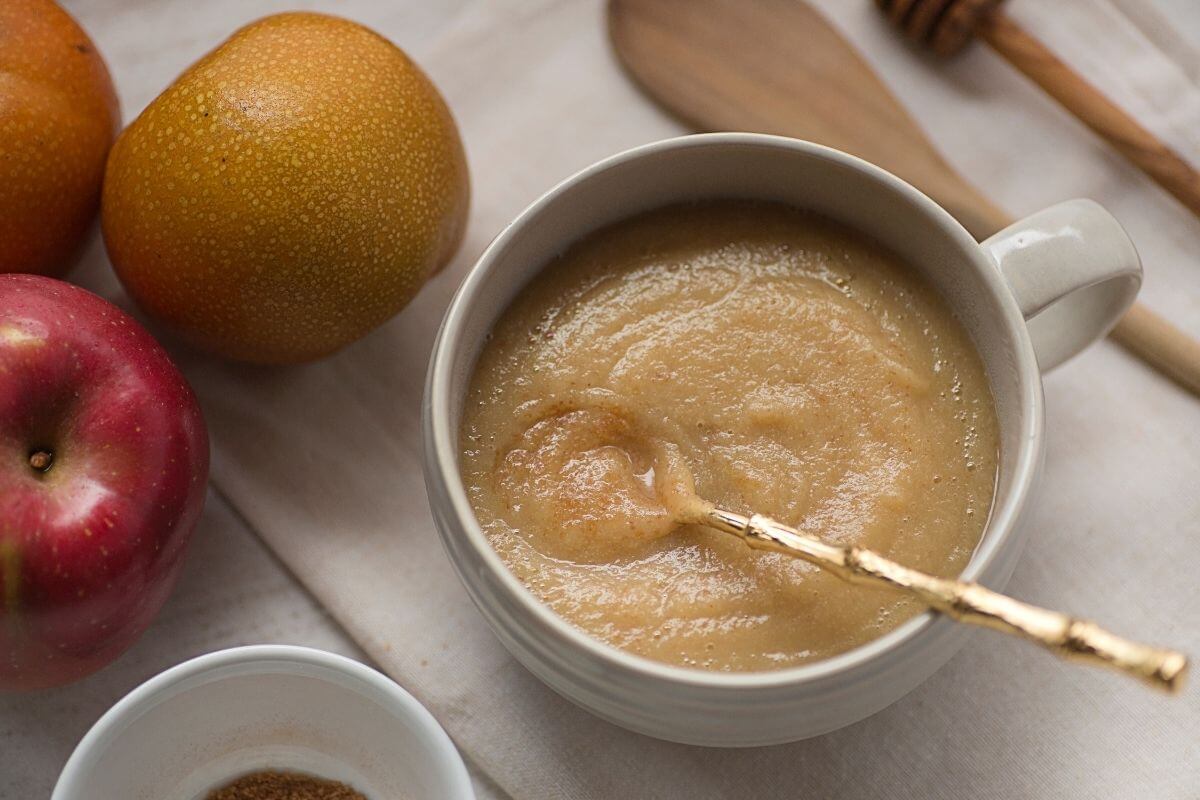 For a sweet foil against the savory fillings of perogies, you may want to make homemade applesauce and serve it drizzled on top of the dumplings. The slightly sweet and chunky applesauce, with its array of spices, adds another level of depth and dimension to your dish. It is also a staple European side dish, so you're guaranteed to get a taste of the real thing.
4. Brown Butter Apples
If you don't like applesauce, you can opt for apples slightly thicker in profile and flavored with brown butter and sage leaves. The brown butter will impart a toffee or caramel-like taste and help further break down the enzymes in the apples. This allows the flavors of the two to mesh well together.
The sage component, on the other hand, will lend the brown butter apples a slightly peppery, earthy, and herbal taste. This flavor will stand its ground against the dumplings' rich and buttery profile.
The Bottom Line
Now that you know what to pair with perogies, let your imagination go wild. Explore these combinations and serve your dish in a new light with the options on this list.
Print
4 Best Perogies Sides
Check out these great Side Dish Recipes for Perogies that have been shared on Pinterest.
Instructions
Click on each link above to view the pin and recipe.
Obtain all the necessary ingredients to make the recipe.
Follow the steps to create your side dish.
Enjoy your delicious meal =)
Keywords: Best Perogies Sides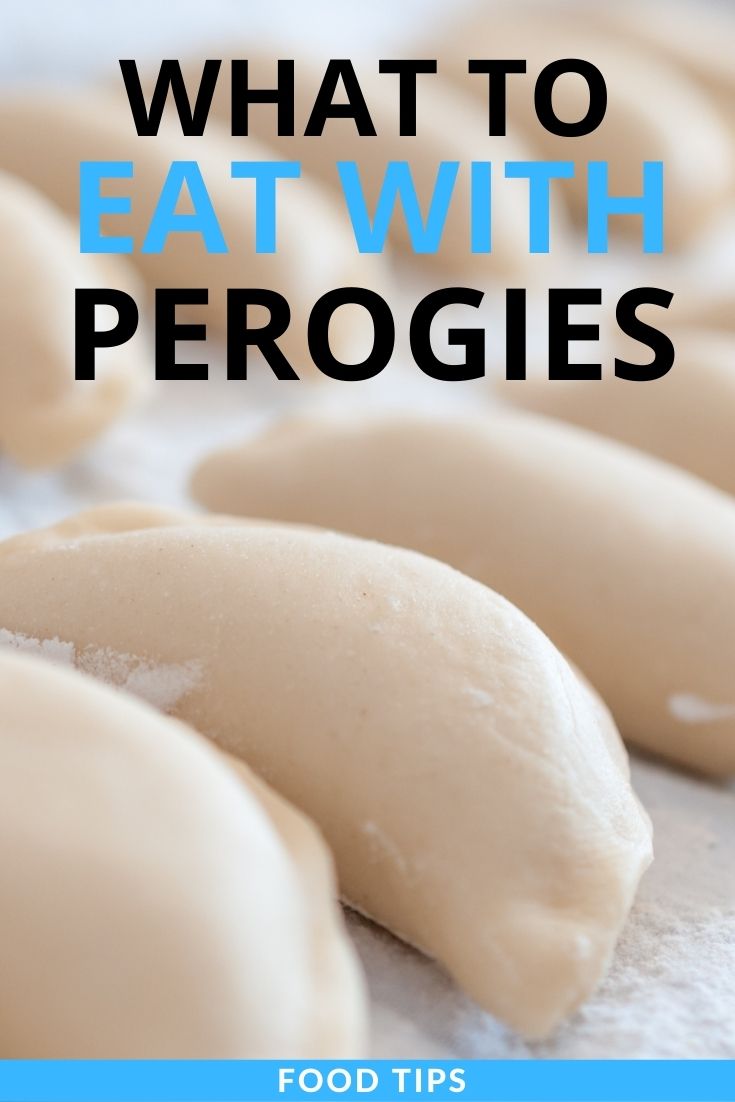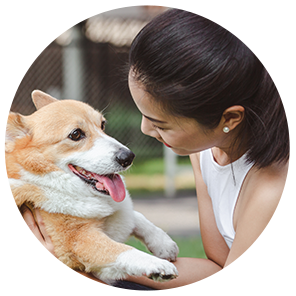 Hi, I'm Linda thanks for stopping by! We're so happy you're here. If you're a foodie and love to cook from home - you're in the right place..
LEARN MORE
Join the mailing list and receive our free newsletter!
Recipe Marker provides you with the best information about home cooking tips, recipes, ingredient substitutes and more. Check out our blog to see the latest articles.