5 Best Myprotein Flavors Ranked (Updated 2023)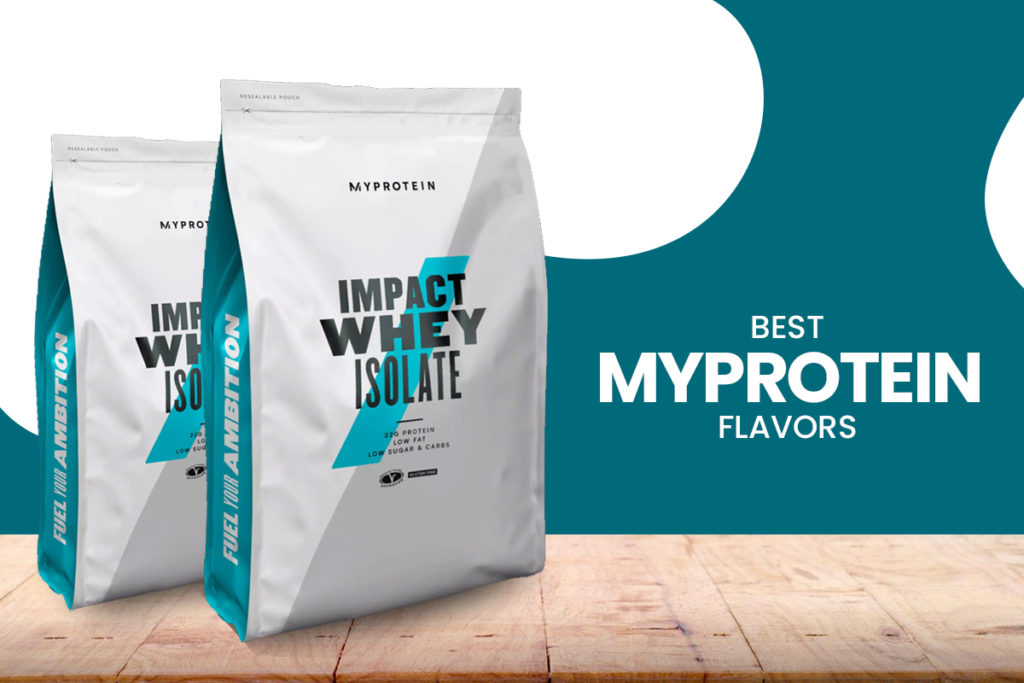 Are you curious about what are the best Myprotein flavors you should try? Stick around as we share our top choices.
Many people enjoy Myprotein Impact Whey Isolate, a popular protein powder product. When it comes to price and quality, it's hard to beat.
With 80 percent protein per serving, Myprotein has done an excellent job with its products.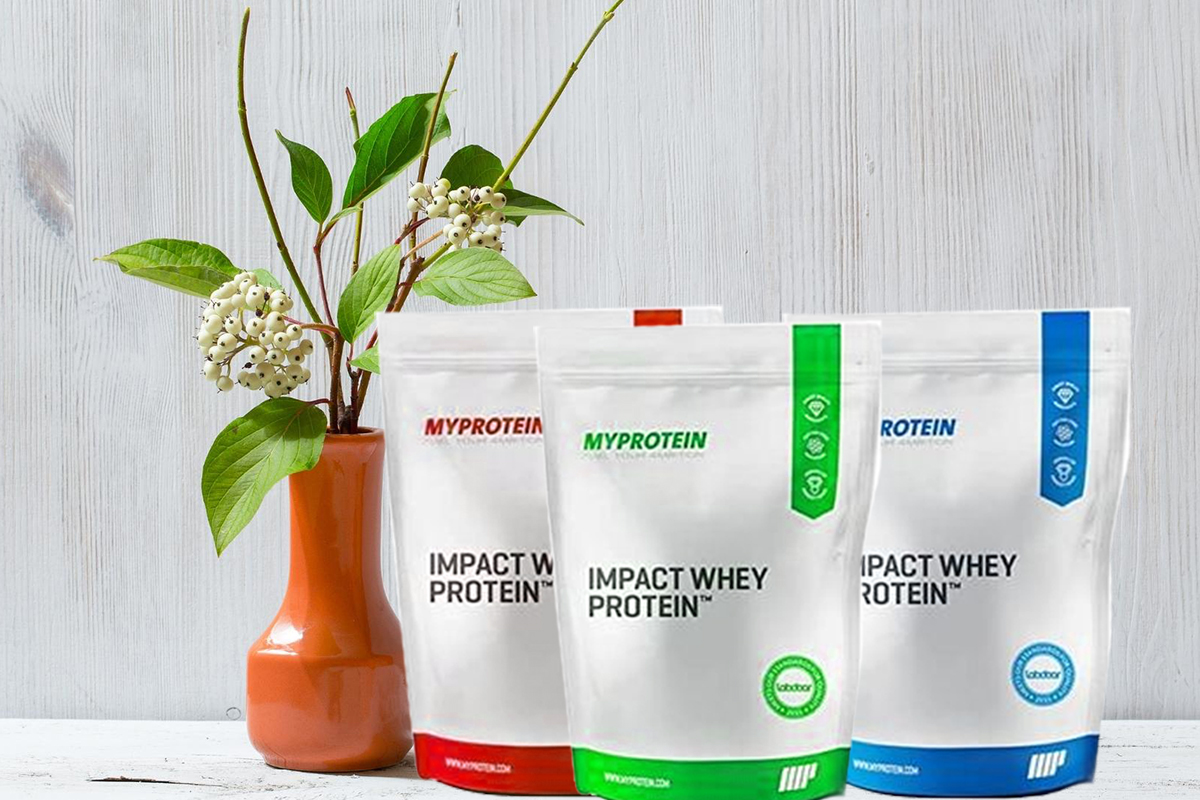 They are one of the world's largest companies, known for its finest protein powder. In this article, we'll talk about the best Myprotein flavors in the market today.
Best Myprotein Flavors Ranked
1. Vanilla and Raspberry
Vanilla is a classic, and with a little raspberry flavoring, Myprotein has created one of our favorite flavors among the 55 flavors they offer!
The flavor and consistency of both these protein shakes are superb, regardless of whether you mix them with water or milk.
A normal Myprotein shaker works perfectly for either option; there are no lumps and milk adds creaminess and flavor.
The vanilla flavor isn't overpowering, but there are enough subtle undertones of it to produce a sweet but not too sugary shake.
Vanilla and raspberry stood out from the rest of the pack because of the high protein content and the ease with which they could be absorbed.
2. Chocolate
More than a dozen distinct chocolate flavors are available in Myprotein's whey protein line. And they all taste pretty much the same.
Chocolate smooth, chocolate caramel, and chocolate brownie are the three most popular flavors among customers.
Myprotein devotees can't get enough of the chocolate mint taste, though. Among the other tastes available in this range are stevia chocolate, chocolate bananas, stevia peanut butter, and chocolate oranges, as well as stevia chocolate mint, chocolate coconut, and cocoa cereal.
If you're not a fan of frothy beverages, a chocolate smoothie will be ideal for you. It doesn't matter how much you shake or swirl it, it will never get frothy.
When combined with your preferred mixer, it creates a silky smooth concoction.
Although it has a thick texture, the chocolate powders are easy to combine with milk and water and don't form clumps. Rather than a protein shake, it tastes more like a dessert.
3. Natural Flavors
Myprotein's natural flavors are available in four distinct varieties. Quite unexpectedly, these are the most popular flavors in their whole whey protein product line.
Among the flavors that are naturally occurring are chocolate, banana, vanilla, and strawberry.
For those who aren't interested in experimenting with new or unusual flavors, the natural flavor series may be the best bet.
When combined with milk or water, these all-natural flavors taste great. In addition, you can add peanut butter powder, fine oats, yogurt, frozen fruit, or ice water to them.
Natural vanilla tastes like vanilla ice cream. The flavor of pure vanilla bean is mild and frothy. However, if you like your vanilla flavor a little sweeter, you always choose the regular vanilla flavor.
Myprotein's ordinary chocolate powder has a comparable flavor and aftertaste to natural chocolate.
The primary flavoring element in each of these concoctions is cocoa powder. Natural chocolate, however, has a more seamless taste profile than normal chocolate.
4. Rocky Road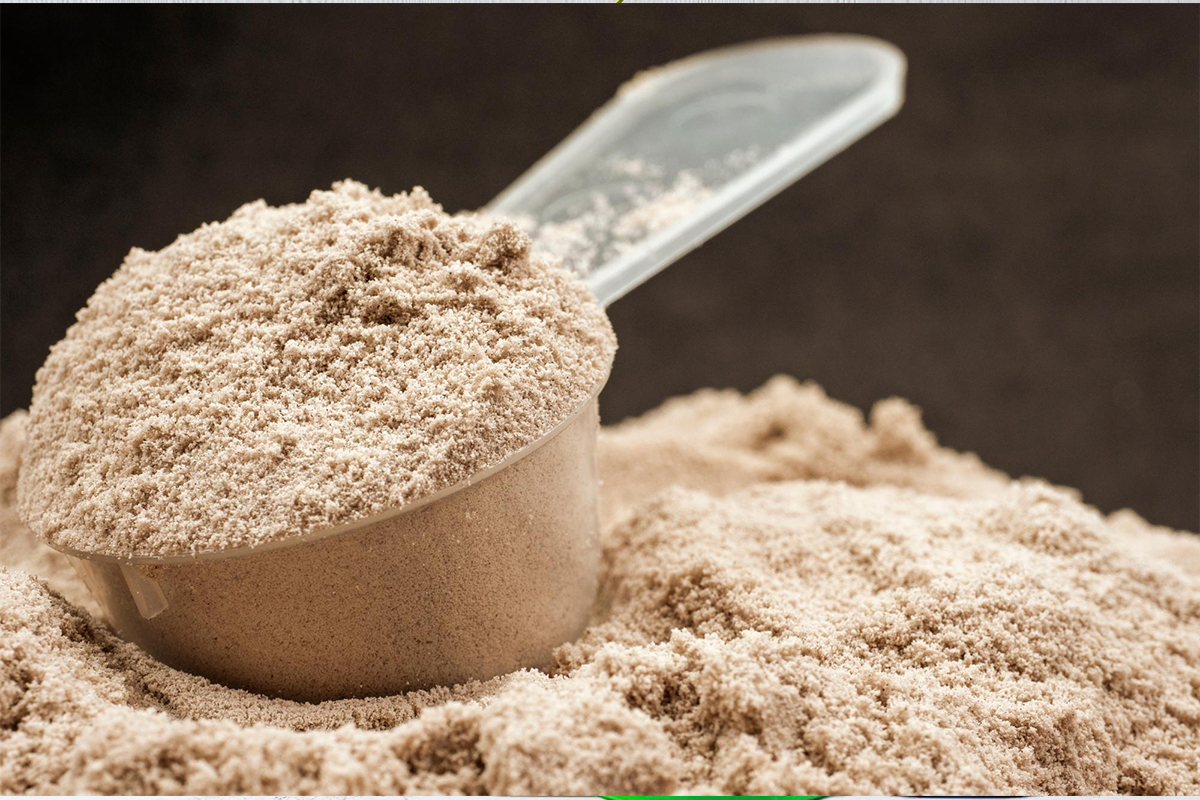 The first time you have this flavor, you'll think it's just typical chocolate, but it's a touch thicker. However, after a few sips, you'll notice a mild marshmallow flavor.
The toasted marshmallow's aftertaste is where the magic lies in this flavor.
In terms of taste, you can compare it to Rocky Road ice cream, but it's a lot more subtle than that. Waffle cone flavor can be detected in the aroma and taste of this drink.
So, in addition to protein smoothies, protein pancakes are a great way to use them. It may also be used to produce protein pastries, which is an additional benefit.
Mixing cold almond milk with protein powder is the best way to achieve the finest flavor. It's a must-try if you've already tried the Myprotein whey range's regular chocolate or natural chocolate flavors.
5. Unflavored
Many health-conscious people like the taste of whey powder in their protein shakes, and they don't want either an artificial flavor or a natural flavor.
As a result, Myprotein whey's unflavored version may be the best choice for these individuals.
The unflavored whey powder is one of the key advantages of this product since you can use it in any shake or smoothie and it won't alter the flavor.
You can also make a protein shake out of it by combining it with milk or water and some honey or peanut butter.
Unflavored whey protein powder may be mixed with any drink you like. It's also easy to blend into smoothies because it doesn't clump.
Alternatively, you may use it to make protein pancakes or test it out with frozen fruits in any way that you like.
Takeaway
Taking protein supplements doesn't have to be a dreary experience anymore, according to Myprotein. You have a vast range of options to choose from.
We hope that the list above helps you in choosing the best Myprotein flavors to try.
Print
5 Best Myprotein Flavors
Check out this list of the best Myprotein flavors to try!
Instructions
Pick your favorite flavor
Click on the link to visit Pinterest
Buy items from your local store or online
Enjoy and share on social media!
Keywords: Best Myprotein Flavors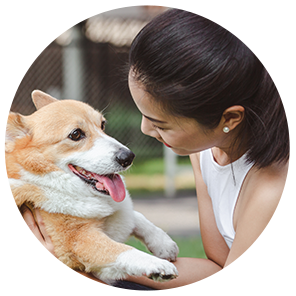 Hi, I'm Linda thanks for stopping by! We're so happy you're here. If you're a foodie and love to cook from home - you're in the right place..
LEARN MORE
Join the mailing list and receive our free newsletter!
Recipe Marker provides you with the best information about home cooking tips, recipes, ingredient substitutes and more. Check out our blog to see the latest articles.