What to Serve with Artichokes: 7 Best Side Dishes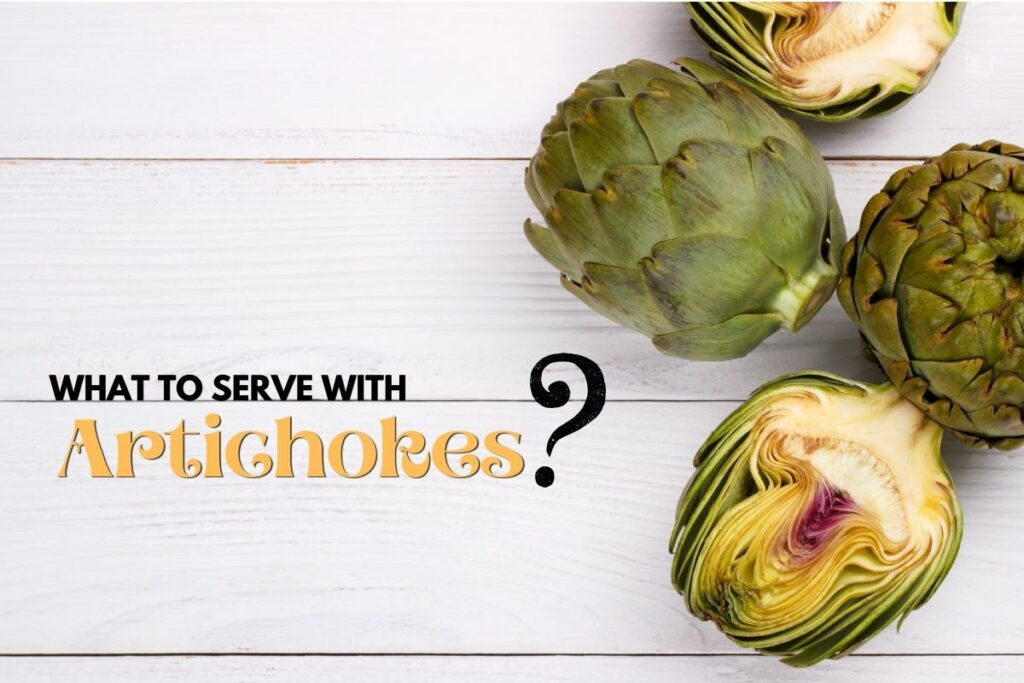 Are you trying to decide what to serve with artichokes? We share a list of the best side dishes that go well with artichokes below.
There are a lot of people who are fond of eating artichokes. With its mildly herbaceous and nutty flavor, as well as its nutritious nature, it's not difficult to see why its complex taste is loved by many.
Learn what you should serve with artichokes through this article today.
What to Serve with Artichokes
1. Dipping Sauces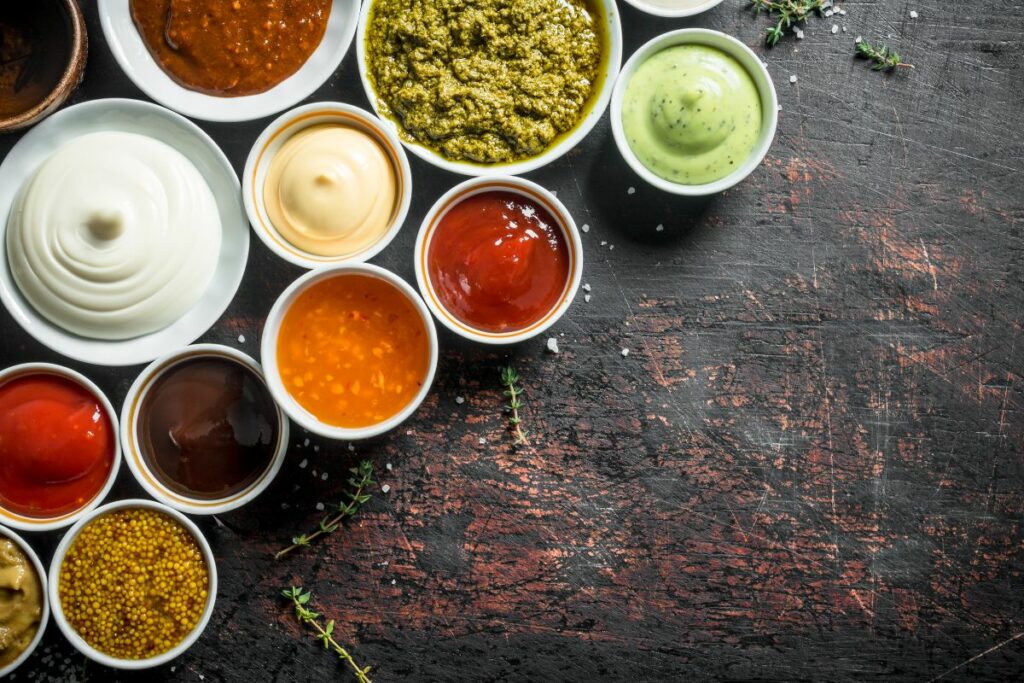 Artichokes can be eaten on their own, but they're certainly best with some dip on the side to add some more flavor to this food. With its relatively earthy taste, will pair perfectly well with a number of dipping sauces that will help contrast the herbaceous taste of artichokes.
Creamy sauces are your best bet when it comes to artichoke. One of your options is hollandaise sauce. This culinary delight takes on a rich and buttery texture and that's because it's made precisely with butter and eggs. A slight taste of lemon flavors this sauce, giving it a tangy taste.
Besides hollandaise sauce, a roasted garlic aioli sauce will lend some garlic-forward notes that complement the earthy taste of artichokes. The aioli is creamy yet light since it is made from emulsified olive oil.
2. Pizza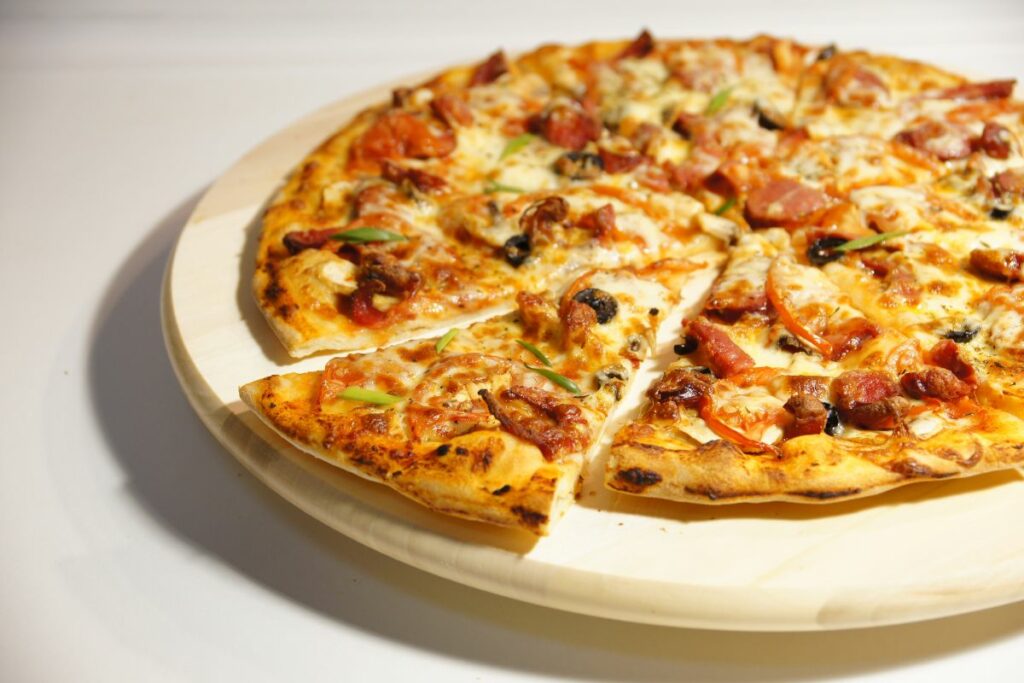 Anything cheesy and dairy-filled is perfect with artichokes, so an equally cheesy pizza goes well with this type of food. You can use the artichokes as an appetizer of sorts, a precursor to a pizza of your choice.
We suggest going for a 4-cheese or 5-cheese pizza that brings in complex and creamy tastes that go well with the earthy taste of artichokes.
If you want to customize your pizza and go wild, you might even want to put the artichokes as toppings for the pizza. When cooked, these artichokes turn tender and meld into the pizza in all the right ways.
3. Mushrooms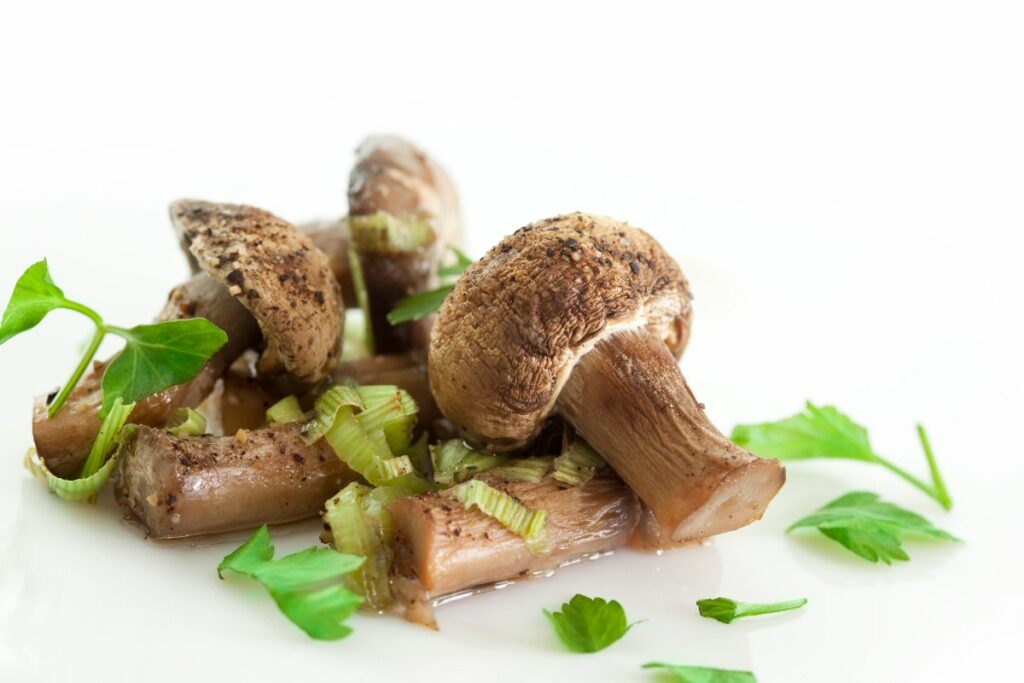 Mushrooms are the classic pairing to go with artichokes. Buttery and tasty and filled with umami goodness, these all come together easily.
Tossed with aromatics such as garlic, these mushrooms take on a milder earthy taste that enhances the taste of artichokes.
Many people are fond of eating and cooking this together because the mushrooms and artichokes are downright tasty. The artichokes take on the umami flavor of mushrooms, alongside the garlic it is cooked with.
4. Grilled Cheese Sandwich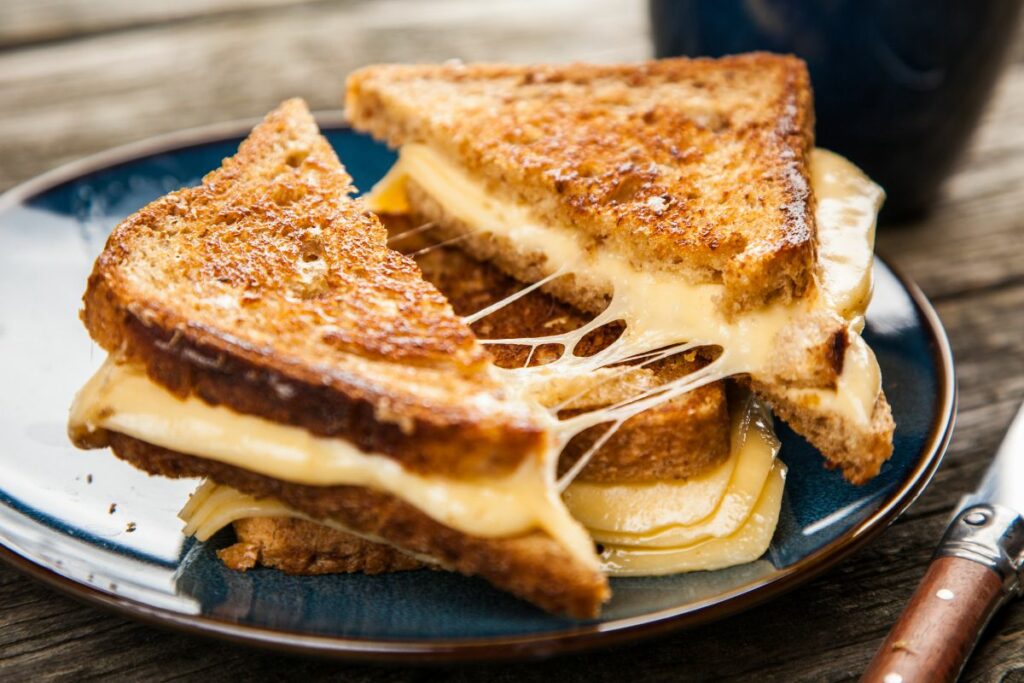 Similar to cheese pizza, this grilled cheese sandwich certainly isn't short on creaminess and dairy. This is a staple comfort meal for many people, even bringing them back to their childhood days because it is filled with a medley of cheeses.
With cheese sandwiched between buttered and toasted bread, these add depth and smokiness to the dish, lending it some complexity. For a much more substantial and mature version if you will, adding some artichokes to the sandwich will make it more filling and nutritious.
The artichokes will even add some earthiness to the grilled cheese sandwich, balancing out its richness.
5. Roasted Lamb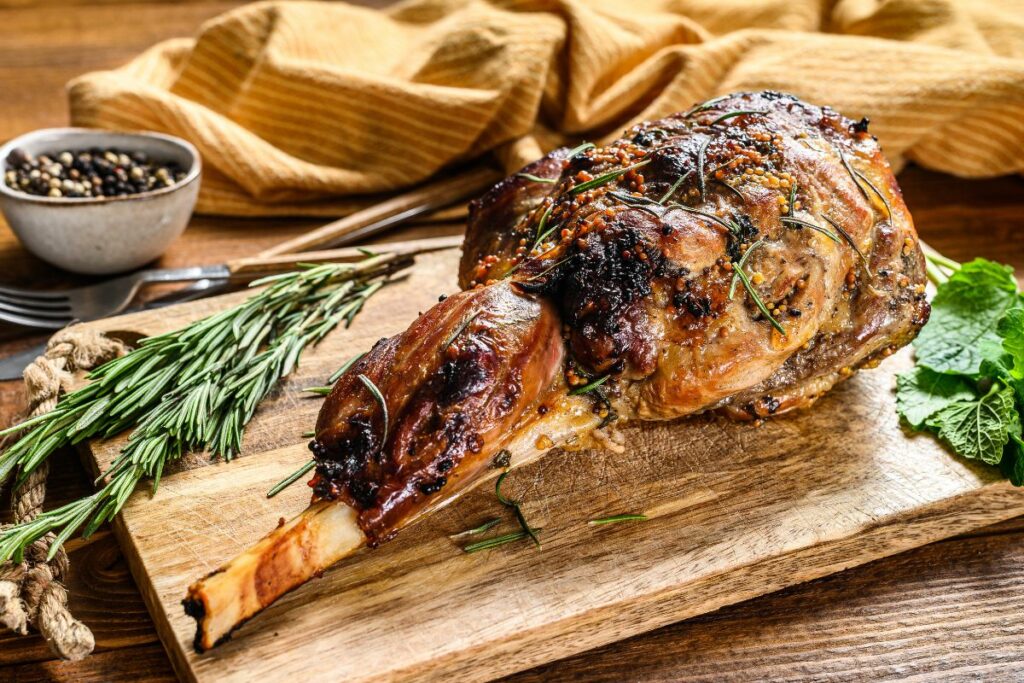 If you want to eat artichokes and make it into a full meal, pairing this with a protein like a lamb will make for a savory and satisfying meal. The lamb is gamey yet robust with flavor, with some sweetness peeking through.
The charring and roasted parts of the lamb will also add savory notes and depth to the dish, complementing the nutty and earthy tastes of the artichokes.
Apart from lamb, you can also use other similar types of meat or protein, such as steak, pork tenderloins, and even chicken. These are also meaty, provided you choose the right cut.
6. Tomato Spinach Sausage Pasta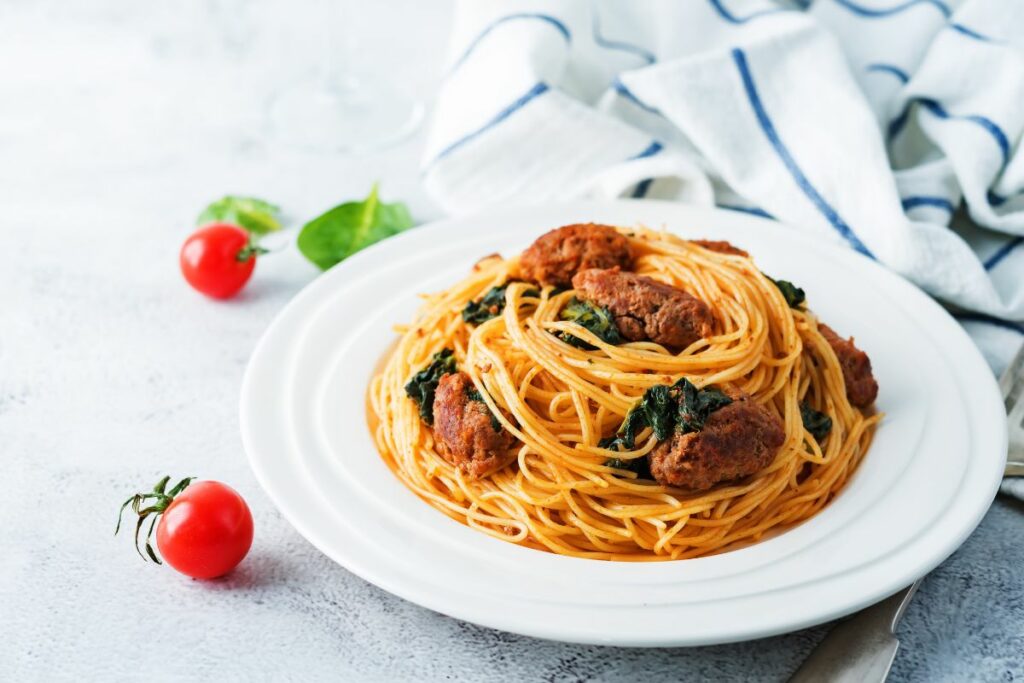 A quick pasta dish is all you'll need for a busy weeknight dinner and this tomato spinach sausage past will come together in just a few minutes. This pasta dish is comforting and hearty and the sausage makes it taste even savory and meatier.
The spinach, on the other hand, gives it a boost not just in terms of nutrition, but also in taste with its earthy and somewhat bitter flavors, something which the tangy tomato sauce manages to cut right through.
If there's enough sauce, you can try dipping your artichokes in it or, even better, adding artichokes to the pasta dish.
7. Egg Salad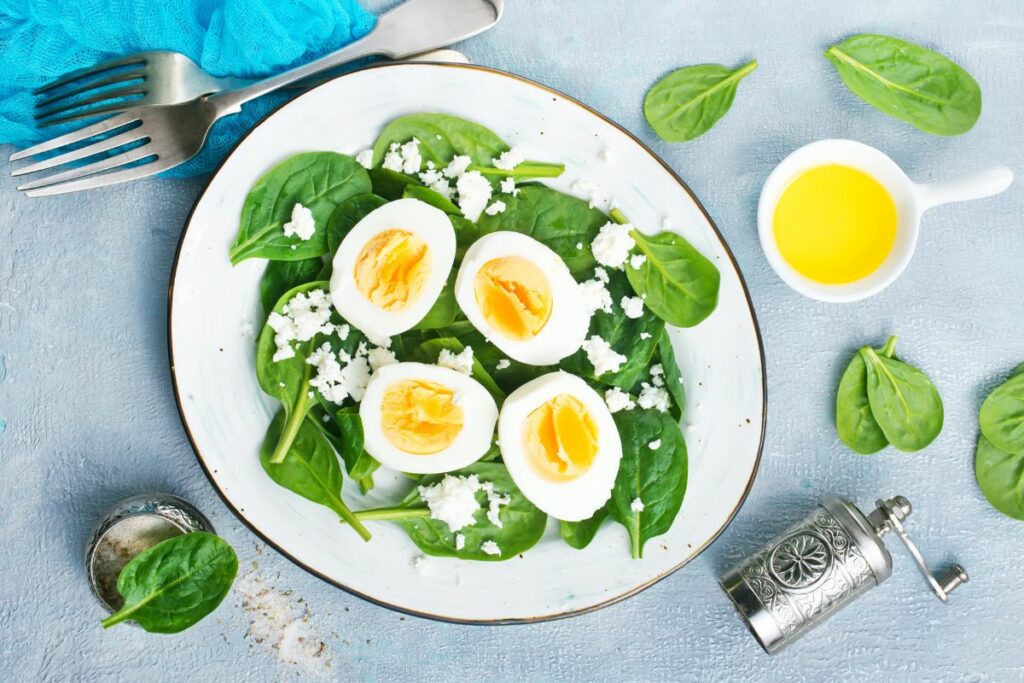 A simple yet delicious egg salad will make your artichokes shine. This is creamy and chunky enough that you can even top your artichokes with this or use this as a dip, something which you won't have enough of.
This egg salad gets its flavors from mayonnaise, salt and pepper, some mustard, and even onions. There's a strong punch and even some sweetness from the onions and it gives a general savory flavor that goes well with artichokes.
The Bottom Line
Artichokes can be eaten by themselves, but where's the fun in that, right? With the right pairings, these team-ups will make artichokes something you'll want to have on your dining table more often.
Hope you enjoyed this article about the best sides for artichokes.
Print
7 Best Sides for Artichokes
Check out these great Side Dish Recipes for artichokes that have been shared on Pinterest.
Author:
Prep Time:

5 minutes

Cook Time:

15 minutes

Total Time:

20 minutes

Yield:

6

servings

1

x
Category:

Sides

Method:

Cooking

Cuisine:

Side Dish
Instructions
Click on each link above to view the pin and recipe.
Obtain all the necessary ingredients to make the recipe.
Follow the steps to create your side dish.
Enjoy your delicious meal =)
Nutrition
Serving Size:

1 cup

Calories:

230

Sugar:

4 g

Sodium:

630mg

Fat:

8 g

Saturated Fat:

4 g

Trans Fat:

0

Carbohydrates:

26 g

Fiber:

2 g

Protein:

12 g

Cholesterol:

20 mg
Keywords: Sides for artichokes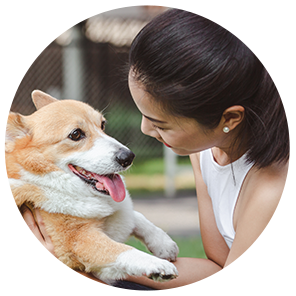 Hi, I'm Linda thanks for stopping by! We're so happy you're here. If you're a foodie and love to cook from home - you're in the right place..
LEARN MORE
Join the mailing list and receive our free newsletter!
Recipe Marker provides you with the best information about home cooking tips, recipes, ingredient substitutes and more. Check out our blog to see the latest articles.