9 Best Canned Crab Meat to Try in 2023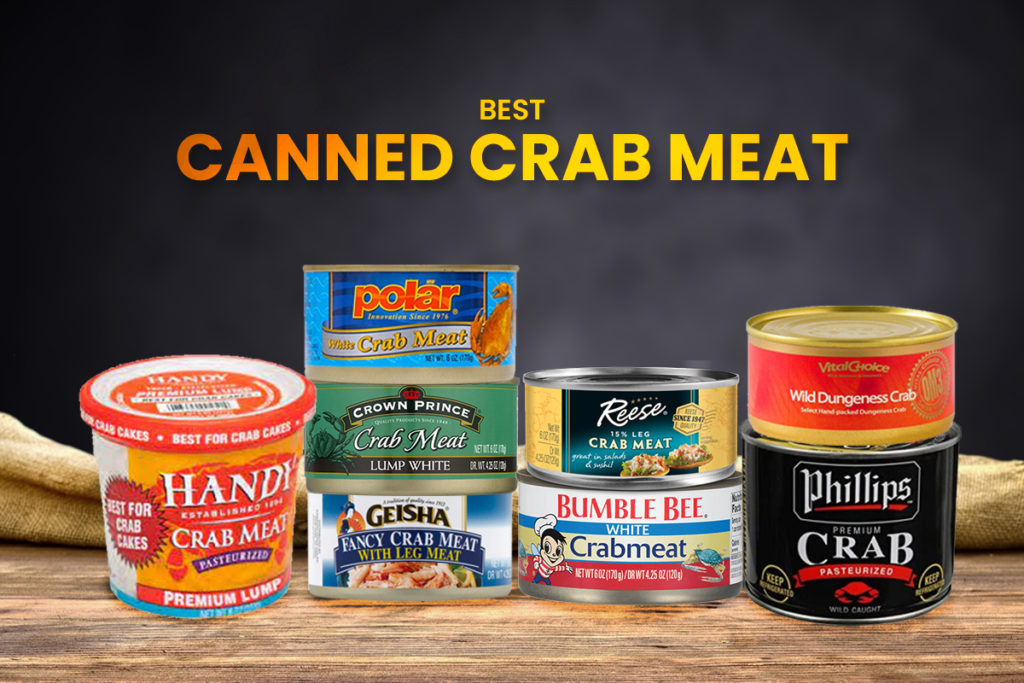 Canned crab meat is a great substitute for fresh crab, so you can enjoy your seafood meal anytime you want. See the list below and find the best-canned crab meat selections on the market.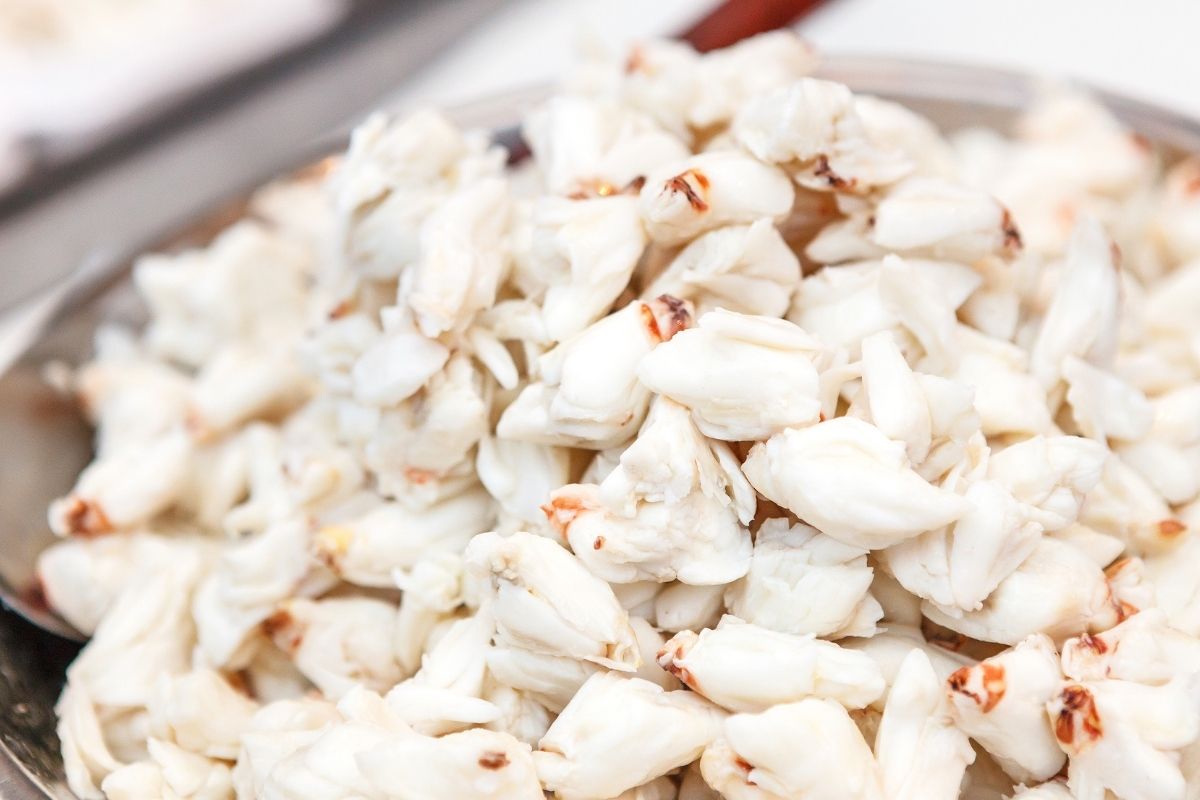 There are several benefits of having high-quality crab meat in a can, such as its long shelf life, high protein content, low cost, and convenience.
9 Best Canned Crab Meats
1. Handy Premium Lump Crab Meat
Check out Handy's Premium Lump Crab Meat. It comes in carefully sealed, compact cans brimming with large and tender crab chunks with a firm texture. Because the crab is steamed, it has a natural, healthy flavor.
The crab meat is delicious and easy to blend. As a result, it is ideal for elegant gourmet meals. Moreover, canned crab meat, according to the producer, has no shells and is free from any artificial ingredients or preservatives.
2. Crown Prince White-Lump Crab Meat
The crab meat from this brand provides a genuine flavor of fresh seafood because it is wild-caught directly from Thailand. There are no trans fats in this crab, so you can be sure that it will contribute to a healthy, low-carb meal.
Besides, it can serve as a protein supplement since it includes 9 grams of protein per can, which is ideal for keeping muscle mass.
3. Bumble Bee White Crab Meat
Are you looking for an affordable option with a delicious taste? The Bumble Bee brand is ideal for you. This flaky white crab meat is fantastic in dips.
This brand's white crab meat is perfect for those who need less calorie consumption while still having a variety of protein alternatives. Per serving, this can have 9 grams of protein and just 40 calories with only 0.5 grams of fat.
4. Reese 15% Leg Crab Meat
Created using high-quality, fresh ingredients, Reese has been America's most trusted brand in gourmet specialty products. This 15% leg crab meat is ideal for salads, sushi, and soups. You will surely love the right balance of flavors.
5. Geisha Fancy Crab Meat
Another nutritious pick for your seafood cravings is Geisha Fancy Crab Meat. This canned crab meat contains a mix of white meat and leg meat. You can use it for crab cakes and dips because of its mild and sweet flavor and soft texture.
In addition, you can get calcium, iron, and vitamin C in a can of Geisha crab meat. Rest assured, the content includes no fat, so you can eat as much as you want.
6. MW Polar White Crab Meat
Get more crab meat than liquid in a can at a good price with MW Polar. This brand's crab meat source is entirely wild-caught. After that, the crab meat is cooked and canned in water. This option is a must-try for your seafood meal exploration.
7. Phillips Foods Super Lump Crab Meat
Do you want some scrumptious crab meat with a light flavor? The Super Lump Crab Meat from Phillip's Food is just what you're searching for. Each can is prepared with premium crab meat and guaranteed to be of high quality.
You can use the crab meat from this can to make casseroles, crab cakes, salads, and dips. A serving of this high-protein food has 10 grams of protein.
8. Epicure Jumbo Lump Crab Meat Pasteurized
If you want delectable crab meat with excellent gourmet tastes, consider choosing the Epicure brand. The crab meat in Epicure cans comes from wild-caught blue crabs. To keep the meat's authentic taste that is delicate and sweet, it is processed fresh and steamed at elevated heat.
This product contains large lump of meat from the muscles that link crab swimmer fins. It has a meaty and soft texture. The crab meat's flavor makes the purchase justified, despite its high cost.
9. Vital Choice Wild Dungeness Crab
Try a popular choice among seafood fans, the Vital Choice brand from the United States. Many regard the Dungeness crab as one of the most delicious crab species. The crab meat tastes wonderfully sweet and has a nice texture.
This product is made with flaked crab meat and leg parts. Due to considerable attention, there are no shells in the can.
If you're on a gluten-free diet, this product is recommended. You can eat it right out of the can or add it to sandwiches, salads, and pasta meals.
The Bottom Line
You can still create various crab recipes using canned crab meat in case you can't get fresh crabs. Browse through the best brands of canned crab meat in this article's list. All the options guarantee high-quality crab meat with delicious flavor and great texture.
Canned crab meat is a fantastic ingredient in any seafood dish. Plus, you will benefit from the health advantages of crab meat by incorporating it into your regular meals.
Print
9 Best Canned Crab Meat
Check out this list of the best Canned Crab Meat to try!
Instructions
Pick your favorite flavor
Click on the link to visit Pinterest
Buy items from your local store or online
Enjoy and share on social media!
Keywords: Best Canned Crab Meat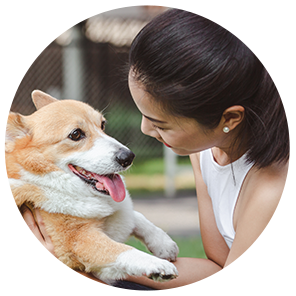 Hi, I'm Linda thanks for stopping by! We're so happy you're here. If you're a foodie and love to cook from home - you're in the right place..
LEARN MORE
Join the mailing list and receive our free newsletter!
Recipe Marker provides you with the best information about home cooking tips, recipes, ingredient substitutes and more. Check out our blog to see the latest articles.