What to Serve with Cuban Sandwich: 7 Best Side Dishes (updated 2023)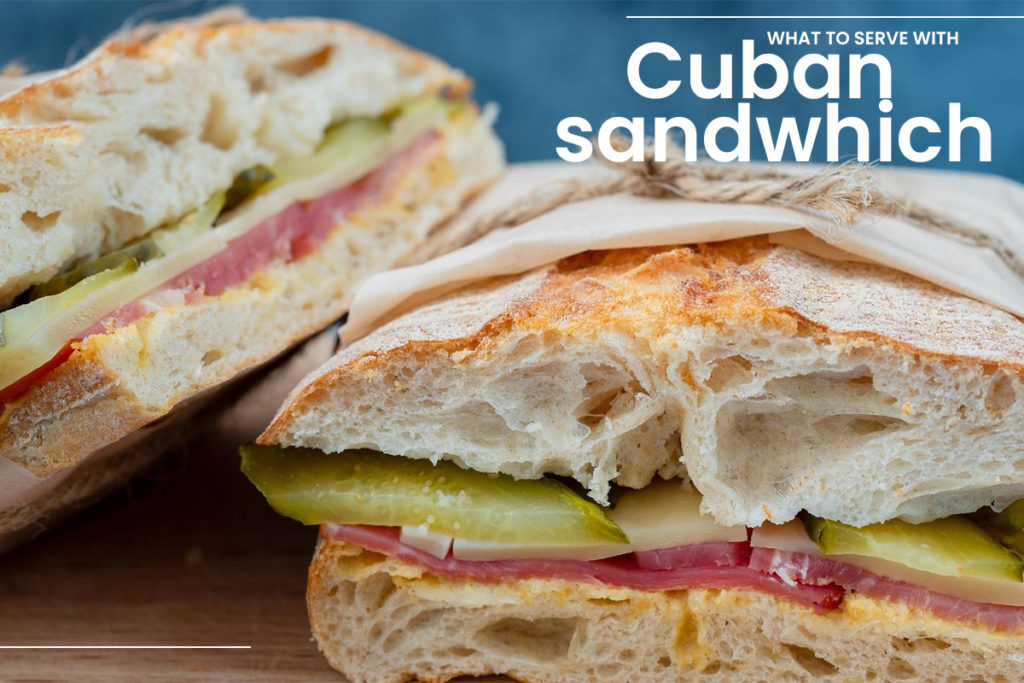 Are you trying to decide what to serve with your Cuban sandwich meal? Stick around as we share a list of the best Cuban sandwich side dishes.
Savory roasted pork, ham, Swiss cheese, pickles, and mustard make for a classic Cuban sandwich. Served on sweet Pan Cubano or Cuban bread.
If you're looking to turn a fast snack into dinner, you might be questioning what to put on the plate.
Let's talk about sides that complement the Cuban sandwich.
What to Serve with Cuban Sandwich
1. Sweet Potato Fries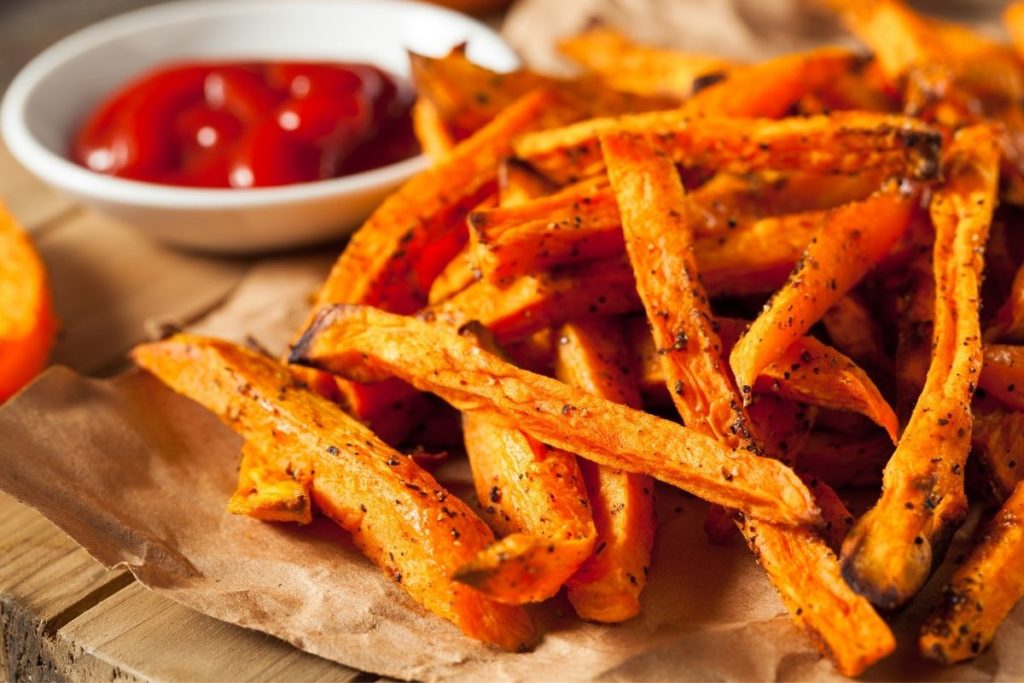 Sweet potato fries pair well with Cuban sandwiches due to their inherent sweetness and crunch. The sweetness of the potatoes can cut through some of the savory and acidic notes that are present in the sandwich.
Adding a sweet element to the dish triggers more areas on your palate, making for a more enjoyable meal.
If you're looking to add micronutrients to your meal, sweet potatoes are high in potassium and Vitamin C.
2. Cajun Potato Chips
Many people prefer to eat Cajun potato chips with their sandwiches. Chips are thin, light, and super crispy, with a hint of salt and flavor.
Cajun Chips are a great accompaniment to the Cuban sandwich.
The salty, smoky flavor of cajun seasoning combined with a pinch of salt will properly balance the richness of your Cuban sandwich while adding that desired crunch factor.
3. Salad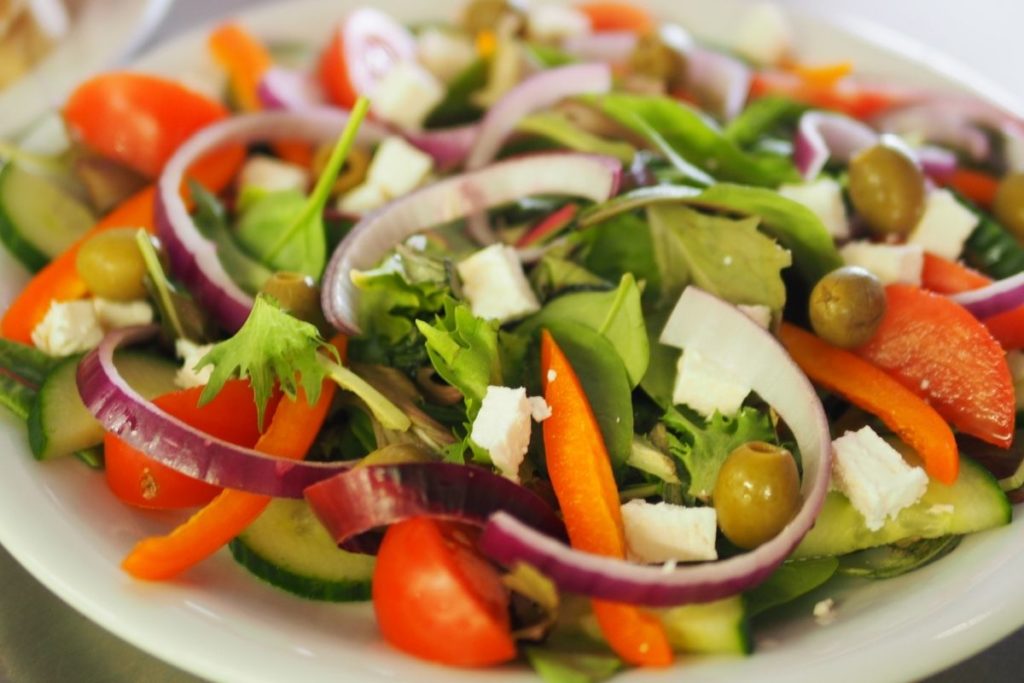 Are you looking for a lighter option? A salad might be your best choice for a side dish.
Adding earthy greens and bright flavors like olives, tomatoes, cucumbers, or a zesty vinaigrette dressing will balance the umami elements in your sandwich.
4. Steak Fries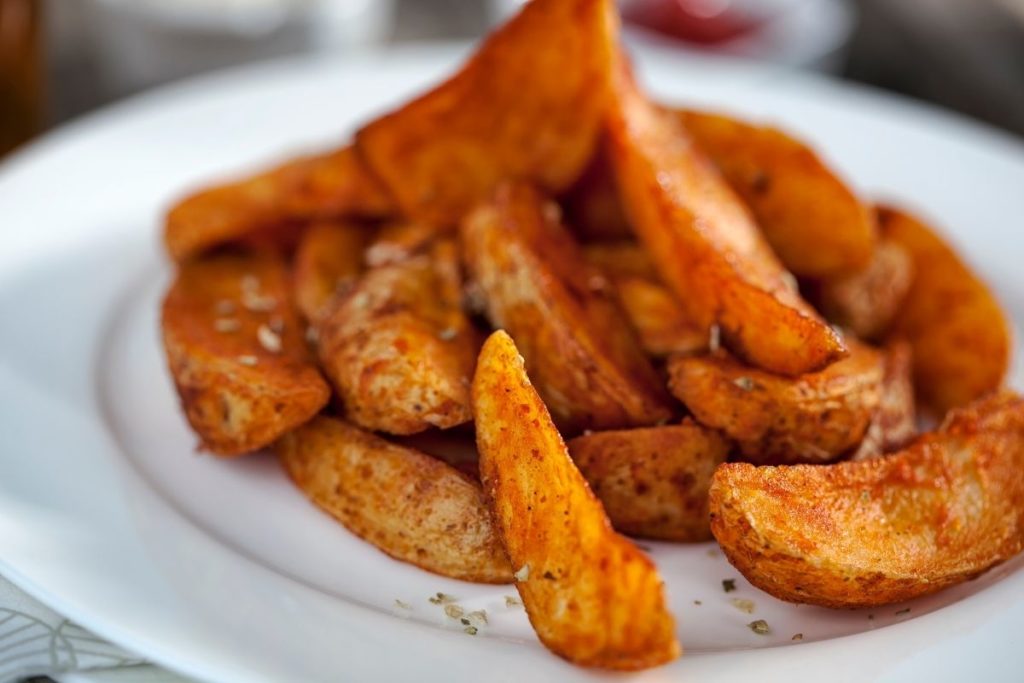 A sandwich's quintessential pairing is fries! They're quick and ready in thirty minutes or less.
Fries are often prepared in the oven or a deep fryer finished with a hint of salt. Steak fries are a thicker cut than shoestring-cut french fries.
Steak fries are crispy on the outside, soft, and pillowy in the center. An addicting side dish that will have you reaching back for more.
5. Tomato Bisque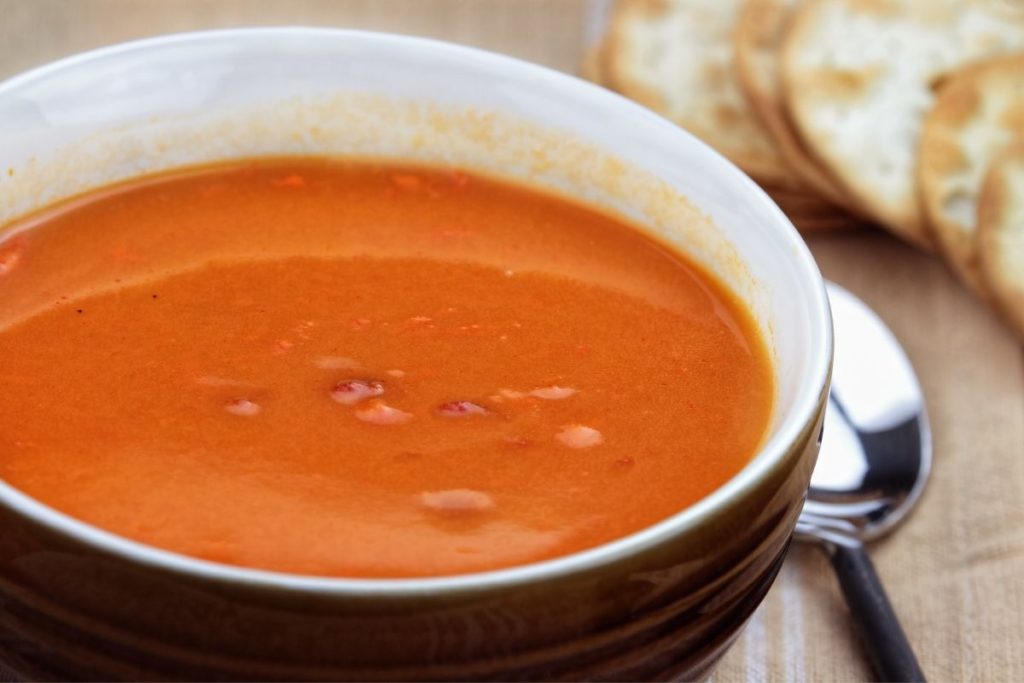 Soup and sandwich, are classic pairings. You can either dip your sandwich in the soup or have it between bites of your sandwich.
This decadent tomato soup pairs well with the Cuban sandwich because of the creamy and acidic notes that are present in the soup.
If you're looking for a lighter side dish, this is one of the best options.
6. Coleslaw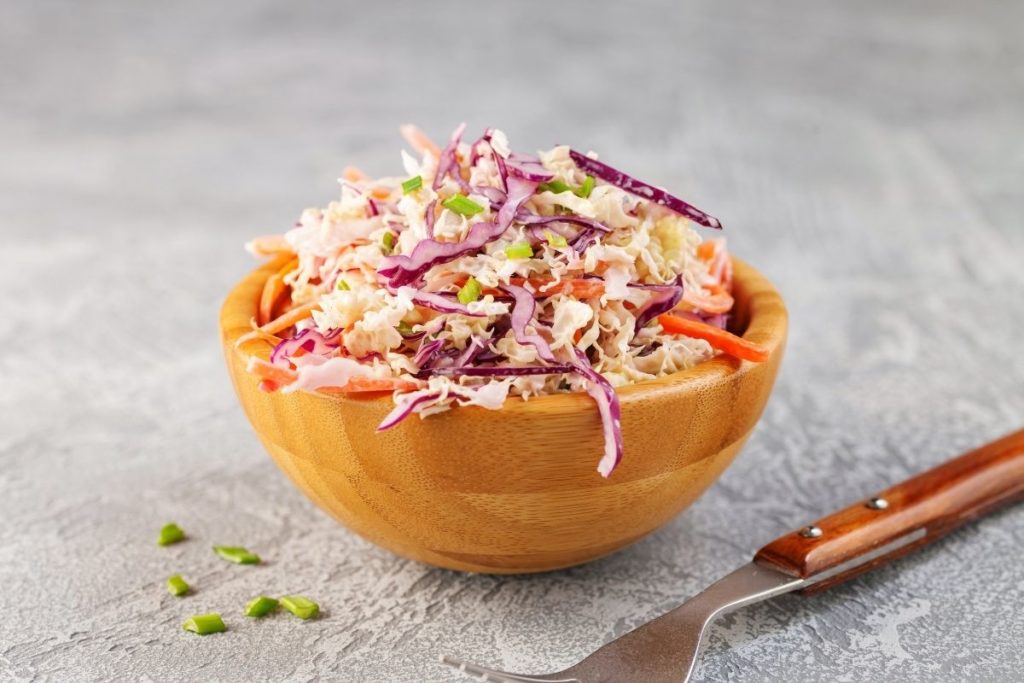 Coleslaw is a typical pairing with a Cuban sandwich. The fresh shredded cabbage and carrots mixed with mayonnaise and seasonings will be a fresh bite between your savory sandwich.
The crisp and firm texture of the coleslaw will be a nice contrast between your soft sandwich.
7. Empanada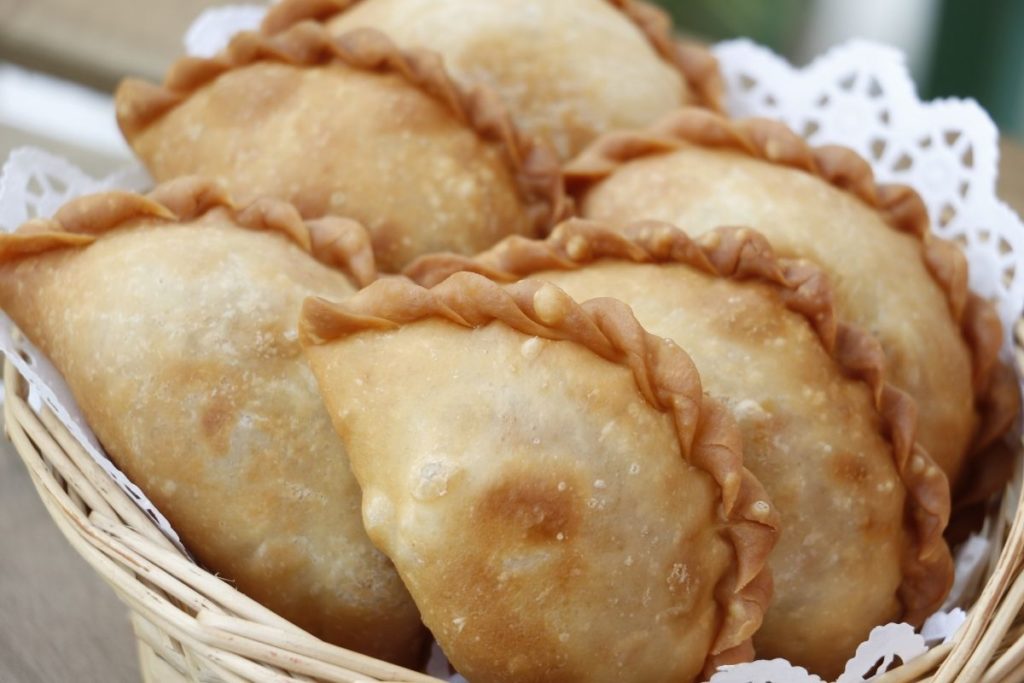 Serving a Cuban sandwich with an empanada isn't uncommon. Traditional empanadas can be filled with meat or even fresh seasonal fruits.
If you'd like a more savory element or are looking for something sweet I recommend adding empanadas to your plate.
Final Say
The Cuban sandwich is undeniably delicious comfort food for many people. You can always level up your Cuban sandwich by pairing it with any of the recommended side dishes.
Whether you're looking for a cool crisp side dish like salad or coleslaw or something crunchy, salt, and fried like steak fries.
There are many different pairings to satisfy your palate.
Print
7 Best Cuban Sandwich Side Dishes
Check out these great Side Dish Recipes for Cuban Sandwich that have been shared on Pinterest.
Instructions
Click on each link above to view the pin and recipe.
Obtain all the necessary ingredients to make the recipe.
Follow the steps to create your side dish.
Enjoy your delicious meal =)
Keywords: Best Cuban Sandwich Side Dishes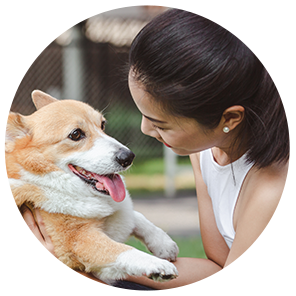 Hi, I'm Linda thanks for stopping by! We're so happy you're here. If you're a foodie and love to cook from home - you're in the right place..
LEARN MORE
Join the mailing list and receive our free newsletter!
Recipe Marker provides you with the best information about home cooking tips, recipes, ingredient substitutes and more. Check out our blog to see the latest articles.