7 Best Protein Puffs Flavors Ranked (Updated 2023)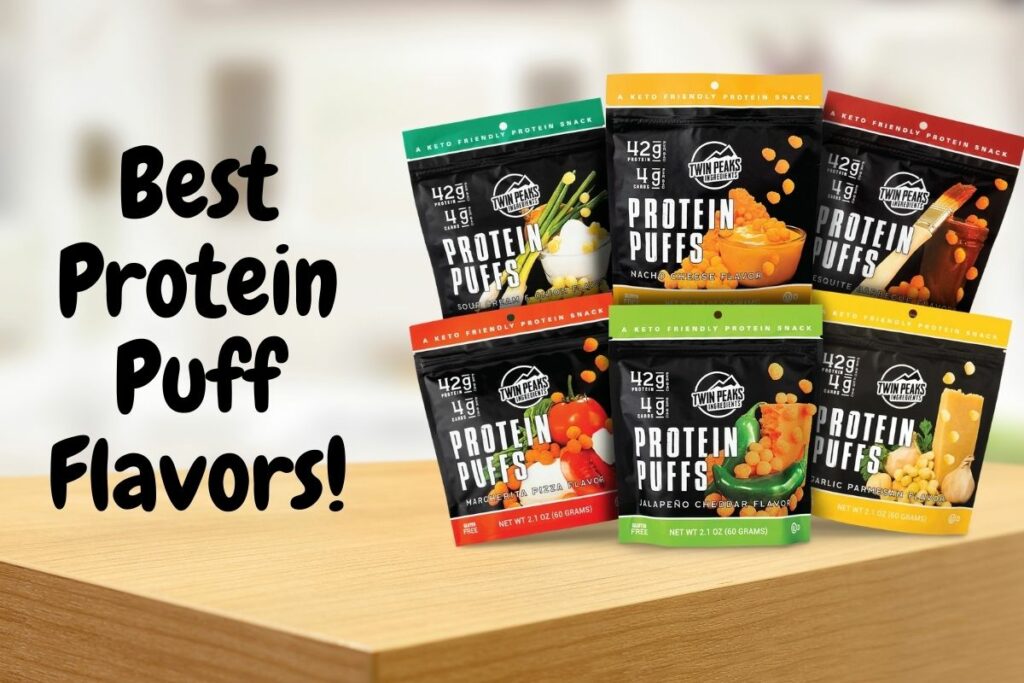 Are you trying to decide what Protein Puffs flavor to try next? We share a list of the most popular Protein Puff flavors in this article.
Getting enough protein is essential for a healthy diet, especially if you want to make the most out of your workout sessions. You can get your fill of protein with the help of Protein Puffs. It comes in various delicious variants. Check out some of the best Protein Puffs flavors below.
What are Protein Puffs?
Protein Puffs are a delicious and healthy snack made from the highest quality ingredients. With over 32g of milk-based protein per pack and a 5 Star Health rating, these tasty and crunchy snacks are perfect for on-the-go and are a high-protein, low-carb keto-friendly snack.
Protein Puffs are made from predominantly Australian and New Zealand dairy, with the exception of dairy from Ireland, and have the highest protein content available in a crisp with worldwide patent.
They are gluten-free, 90% pure protein-based, and require no mixing or cleaning like protein shakes. Protein Puffs are a great alternative to sweet-flavored protein supplements and are keto diet-friendly with less than 1.8g carb per serve average across their 5 flavors.
Protein Puffs come in a re-sealable bag and don't require refrigeration, making them perfect for on the run or after a workout.
The team at Protein Puffs comprises some of Australia's great pharmaceutical scientists, chemists, biochemists, and nutritionists specializing in formulations, product discovery, and health and wellbeing.
Protein Puffs are made using advanced technology that transforms milk protein powder into a Protein Puff using thermodynamics, making them crunchy and tasty without being baked or deep-fried.
Protein Puffs are healthy and have a 5 Star health rating, and all-natural ingredients are used to make them. Protein Puffs are categorized under FSANZ food standards code as a Formulated Supplementary Sports Food to avoid children and adults from overindulging and consuming too much protein.
Best Protein Puffs Flavors Ranked
1. Chocolate Low-Carb Cereal
If you are trying to bulk up without consuming extra calories, you should go with the Protein Puff Chocolate Low-Carb Cereal. It comes with a delectable chocolate taste, so you can get your dose of protein without compromising your satisfaction.
This flavor is packed with Vitamin E, which can help slow down signs of aging and bring out your best. As a cereal, you can easily consume this product with milk, so you also get your fill of calcium among other nutrients. Plus, it has minimal sugar, making it even healthier.
2. Mighty Cheddar Protein Puffs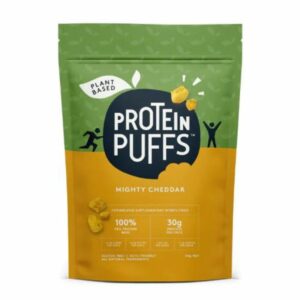 Cheese lovers have great selections with Protein Puffs thanks to its Mighty Cheddar flavor. It comes in a fluffy yet crunchy form that can make your snacking fun, healthy, and perfect for your workout goals. This way, you can get the energy you need to power through your session.
It is jam-packed with natural protein because it is made with milk protein isolate derived from cow's milk and cheese powder made from natural ingredients. It also has buttermilk powder for that added punch.
In fact, it has no natural flavors and colors, making it a nourishing cheese snack that you can bring anywhere you go and consume with minimal hassle.
3. Plant-Based Buff Barbeque Protein Puffs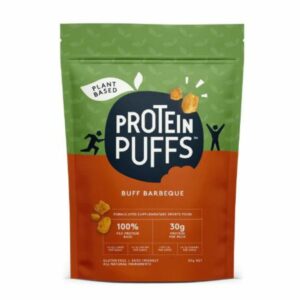 Conscious eaters will definitely appreciate what the Plant-Based Buff Barbeque Protein Puffs has to offer. It is primarily made with plant protein instead of animal-sourced proteins despite the name. In fact, its main source of this nutrient is pea protein isolates.
What makes this flavor more notable is that while it does not have traces of meat in it, it offers a mouth-watering barbeque taste with the use of spices and spice extracts, as well as smoke flavorings. It is also keto-friendly, gluten-free, and GMO-free.
4. Peach & Mango Boss Protein Puffs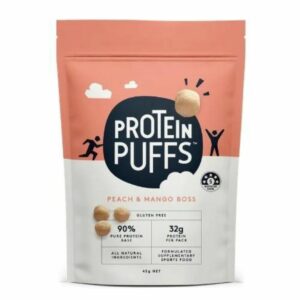 If you are the kind who loves fruity flavors, you should check out the Peach & Mango Boss Protein Puffs. This one is a low-bulk diet food that can help the optimal development of muscles before, during, and after your workout.
With this flavor, you can expect the iconic floral taste that peaches are known for paired with the juicy and tropical tang of mangoes. This product comes in a handy package so you can easily grab a bite anywhere you are.
Plus, it comes with that pleasant crunch that can satisfy your snacking needs.
5. Macho Raspberry White Choc Protein Puffs
Now, individuals who like fruity flavors but want a bit more zing should get the Macho Raspberry White Choc Protein Puffs.
It has the zest of the actual berries thanks to natural flavorings combined with low-calorie sweeteners, making it a great snack for the health-conscious.
One of the best things about this raspberry-flavored product is combined with a delectable white chocolate flavor to create a balanced combination of zesty and rich taste.
As delicious as it is, make sure to limit your consumption to two servings per day to get optimal results.
6. Rugged Chipotle Protein Puffs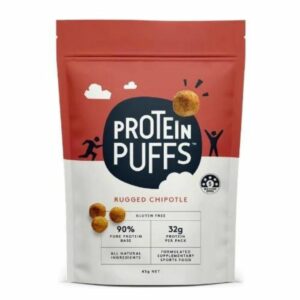 Those who want a savory snack should go for the Rugged Chipotle Protein Puffs. Every bite comes with peppery and smokey flavors mixed with some spice and zing that Chipotle is typically associated with. This is definitely an exciting chow for health-conscious individuals.
This low-bulk food is great for people who consistently exercise not only to lose weight but also to develop some muscles. You might want to eat one serving before and after working out.
Make sure to drink enough water to replace the fluids you lose throughout your session.
7. Plant-Based Salt & Vinegar Punch Protein Puffs
Want a guilt-free yet adventurous experience? You should look for the Plant-Based Salt & Vinegar Punch Protein Puffs. It offers the familiar bite of salt mixed with the acidic quality of vinegar, which is a simple but perfect combination for a snack.
You do not have to feel guilty about snacking because it is compatible with keto and vegetarian diets.
It is plant-based, low-carb, and GMO-free. Plus, it is packed with protein and Vitamin E for that nourishing intake without artificial flavors, colors, and preservatives.
The Bottom Line
Protein Puffs is can be your go-to snack if you are looking for a protein-packed chow that you can consume without interrupting your day. You can get it in different variants that can satisfy your palate. Make sure to try the best Protein Puffs flavors on this list to get the best experience.
Print
7 Best Protein Puff Flavors
Check out this list of the best Protein Puff flavors to try!
Instructions
Pick your favorite flavor
Click on the link to visit Pinterest
Buy items from your local store or online
Enjoy and share on social media!
Nutrition
Serving Size:

21 g

Calories:

90

Sugar:

1 g

Sodium:

250 mg

Fat:

3 g

Saturated Fat:

1 g

Trans Fat:

0 g

Carbohydrates:

2 g

Fiber:

0 g

Protein:

14 g

Cholesterol:

5 mg
Keywords: Best Protein Puff Flavors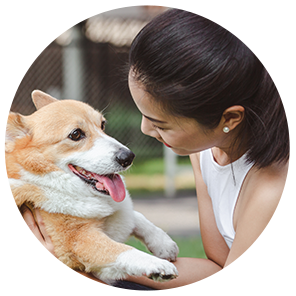 Hi, I'm Linda thanks for stopping by! We're so happy you're here. If you're a foodie and love to cook from home - you're in the right place..
LEARN MORE
Join the mailing list and receive our free newsletter!
Recipe Marker provides you with the best information about home cooking tips, recipes, ingredient substitutes and more. Check out our blog to see the latest articles.