12 Best Sides To Serve With French Onion Soup (Updated 2023)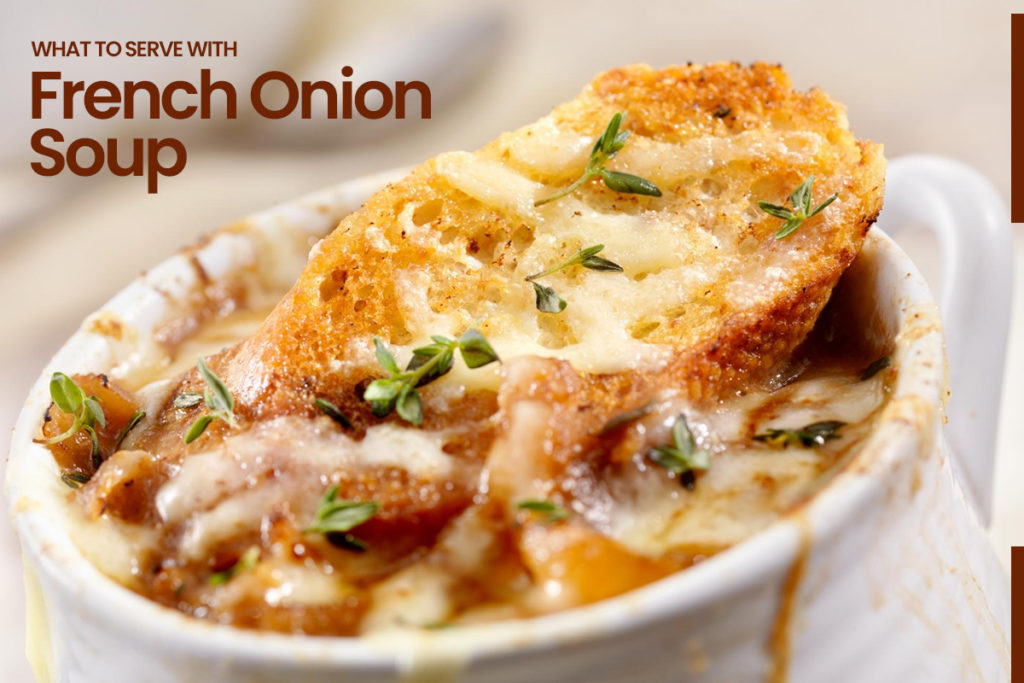 Are you wondering what to serve with French onion soup? Stick around as we share some great French onion soup side dish ideas you can use for your next meal.
Homemade French onion soup is a delightful and filling meal. Because the store-bought soup may contain harmful preservatives like sugar and salt, you're better off preparing it at home.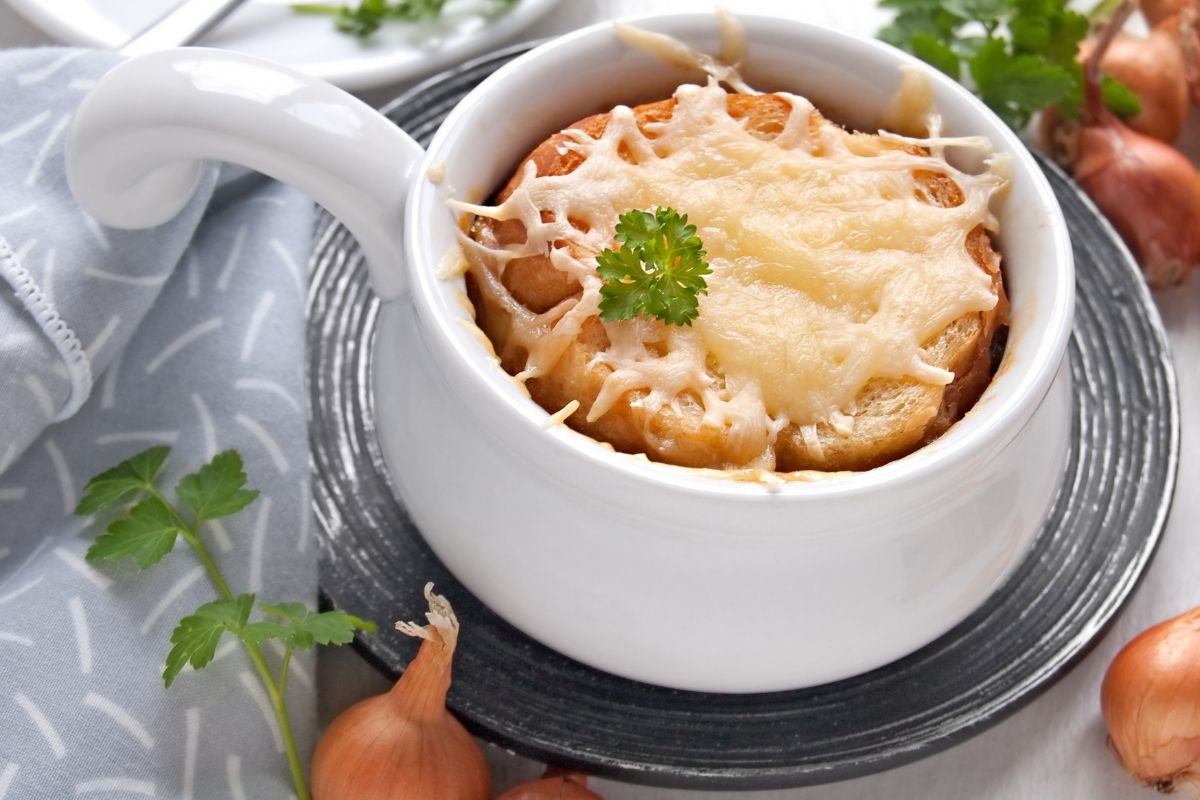 You can make this dish several ways, but the most common is with onions, broth, and time spent cooking the onions. When served hot, the soup is typically an entrée, or perhaps an entire meal.
Even though the soup is the centerpiece of the meal, you don't have to serve it on its own. Here is a list of the best sides for French onion soup.
What to Serve with French Onion Soup
1. Lemon and Dill Salmon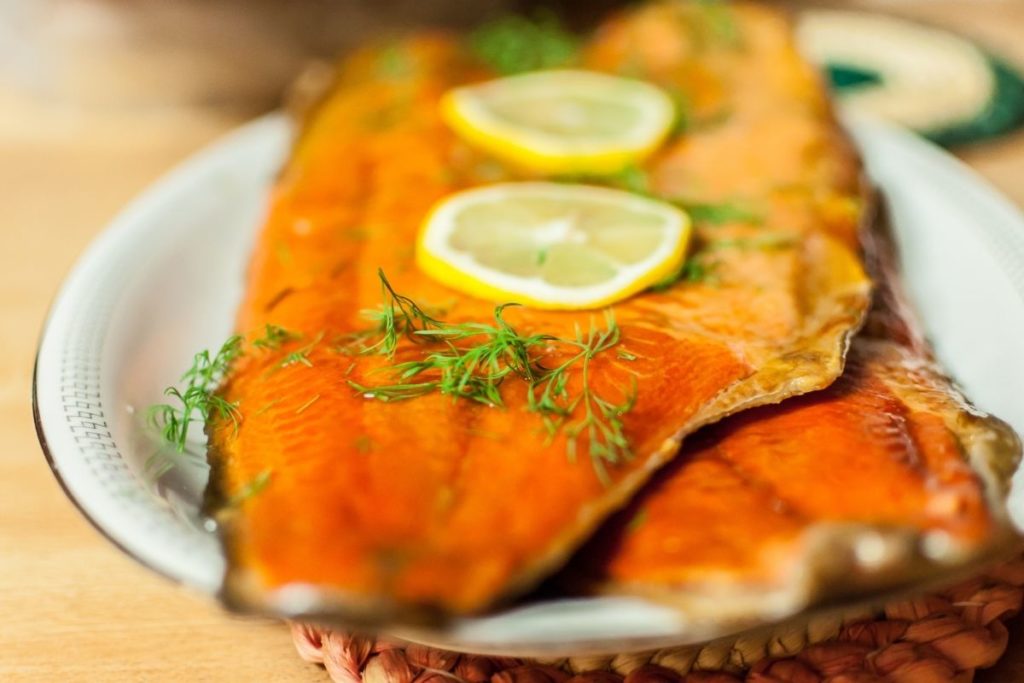 Salmon with lemon and dill is a great way to add some zest to your soup. Fresh lemon juice and dill infuse the dish, giving it a savory, complex flavor.
The lemon and dill in the salmon add a refreshing flavor contrast to French onion soup.
Plus, several recipes employ onions as a spice or sauce ingredient, so they go together perfectly.
2. Croque Monsieur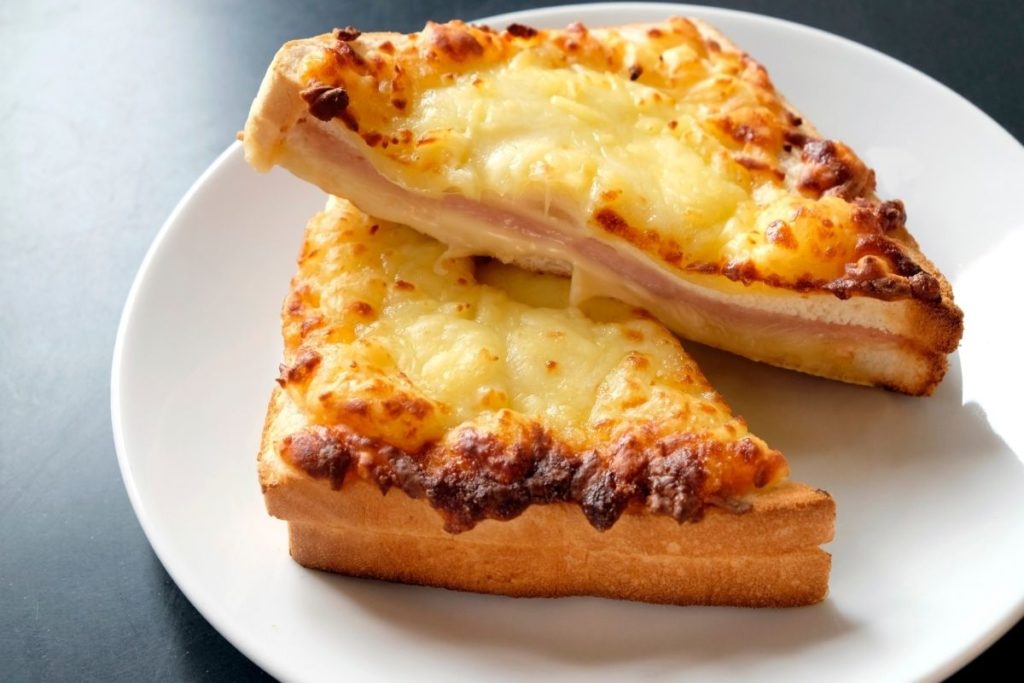 The French "mister crunch," or croque monsieur, is similar to a classic ham and cheese sandwich, but with a twist. The bread is dipped in egg and then cooked.
You can also serve a croque madame with an egg served on top instead of cooked into the bread.
Crusty croque monsieur pairs wonderfully with the soupy broth of a bowl of French onion soup. The two meals complement each other perfectly.
3. Vegetable Antipasto Salad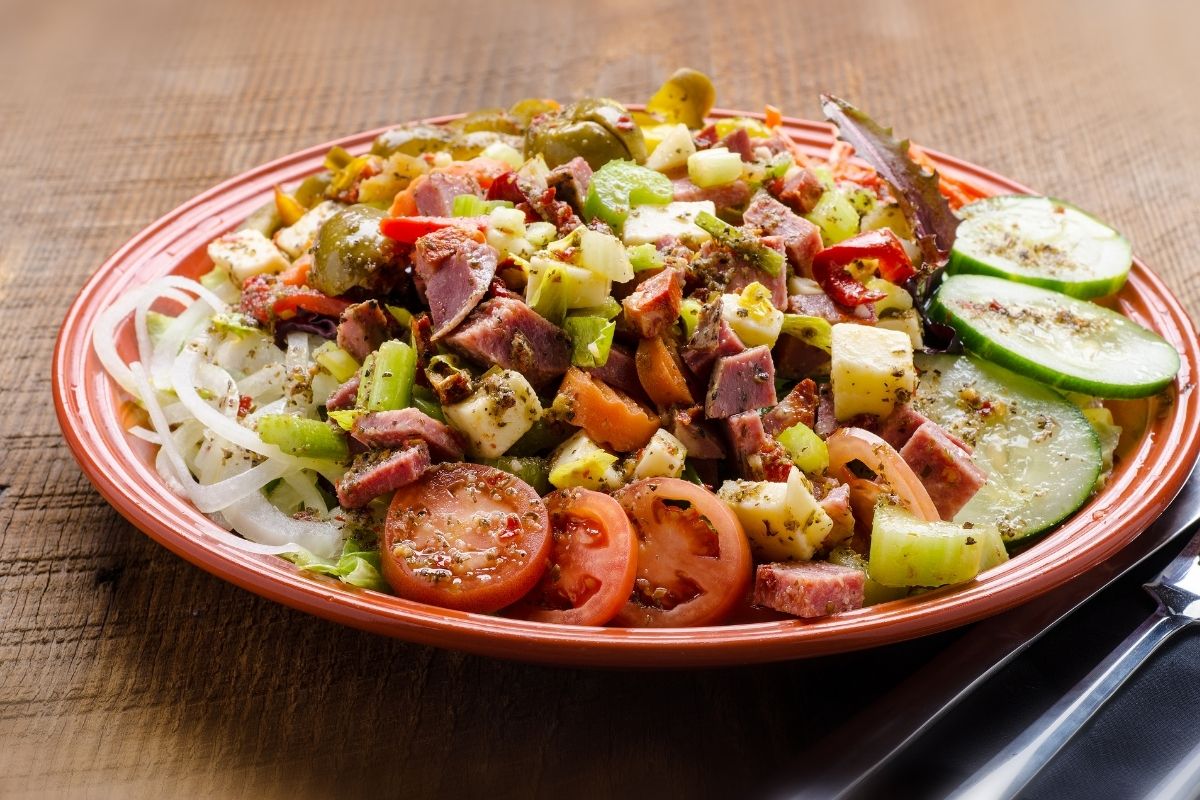 Vegans and vegetarians alike will enjoy this antipasto salad. It's simple to put together, doesn't require any cooking, and provides a crunchy contrast to the soup.
Tomatoes, olives, peppers, and artichokes, along with a little vinegar, are the most common components in this salad.
Marinate it in the refrigerator for a short time before serving.
4. Farro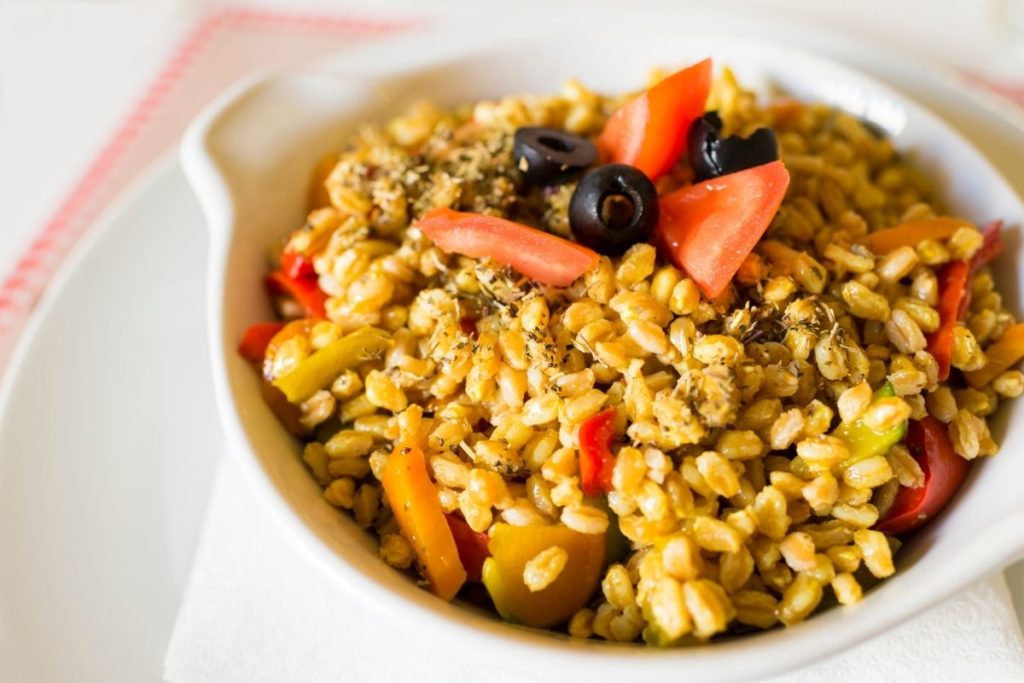 Like wheat and barley, this unusual whole grain is a cereal grain. With a nutty taste and a chewy texture, it's packed with nutrition.
You may be wondering how to use farro with French onion soup.
You can either serve it as a side dish or mix it in the soup for a fresh take on an old favorite. Search the internet for recipes.
5. Baguette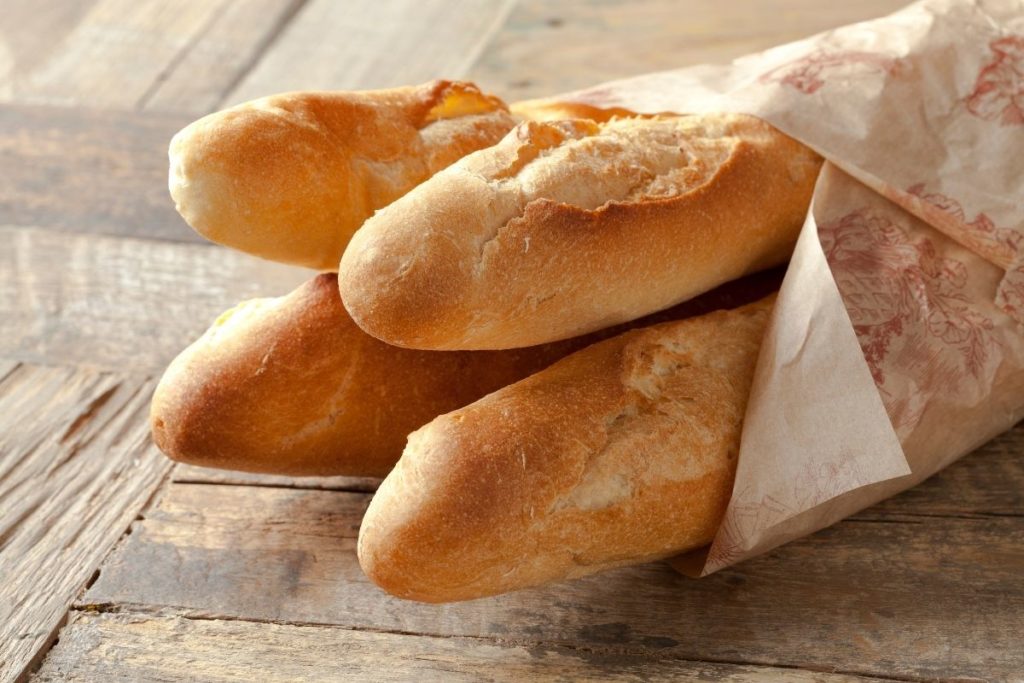 A baguette is the quintessential French food. It has hundreds of years of history connecting it with the country and its cuisine.
You can use a baguette in so many different ways that the possibilities are virtually endless.
Adding baguettes to French onion soup creates a wonderful taste combination served alongside each other.
6. Grilled Chicken Pesto Panini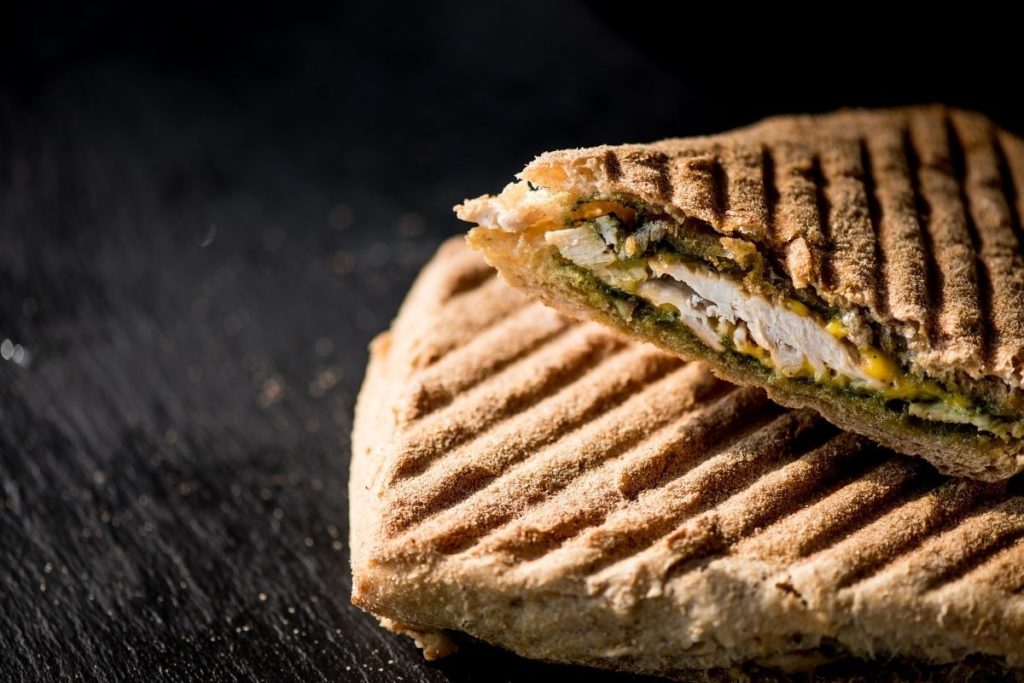 It's a common combination to serve soup and sandwiches together.
You can make your panini with a variety of fillings, including chicken, pesto, tomatoes, peppers, onions, and cheese, in addition to the fundamental elements.
Soup and panini bread provide a mouthwatering contrast in terms of flavor and texture that enhances the whole dining experience.
7. Parmesan Garlic Stuffed Mushrooms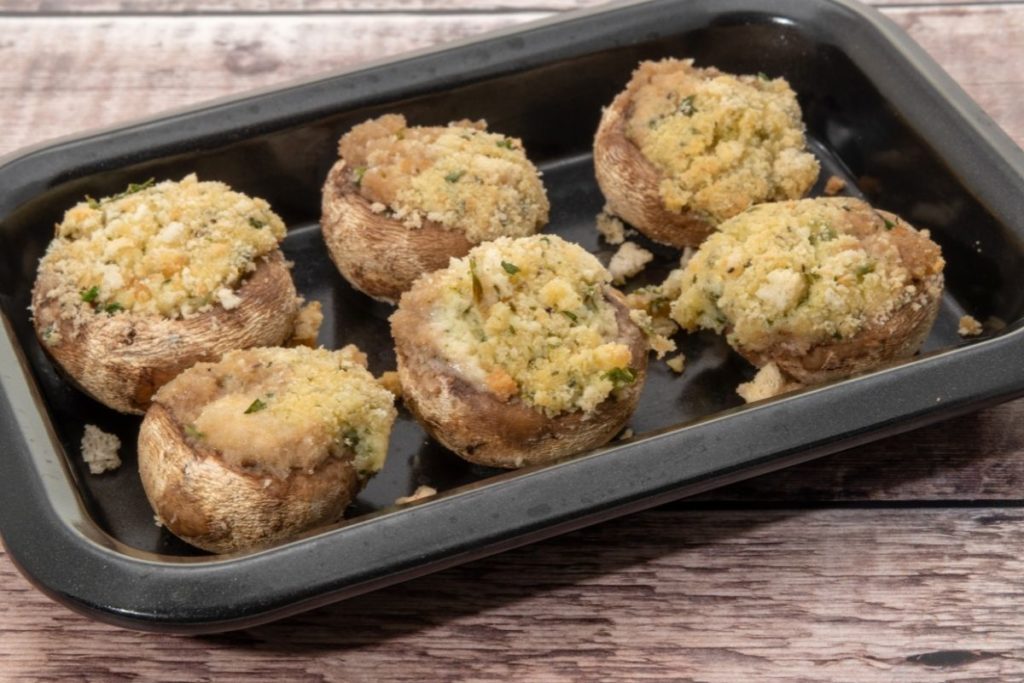 Garlic parmesan-filled mushrooms are another name for parmesan garlic mushrooms. This is among the most common recipes for side dishes because of how quick and simple it is to prepare.
Fill a stemless mushroom cap with a mixture of garlic, parmesan, cream cheese, and bread crumbs, then bake.
Dipping the finished finger food into French onion soup creates an interesting taste combination you will love.
8. Pull-Apart Bread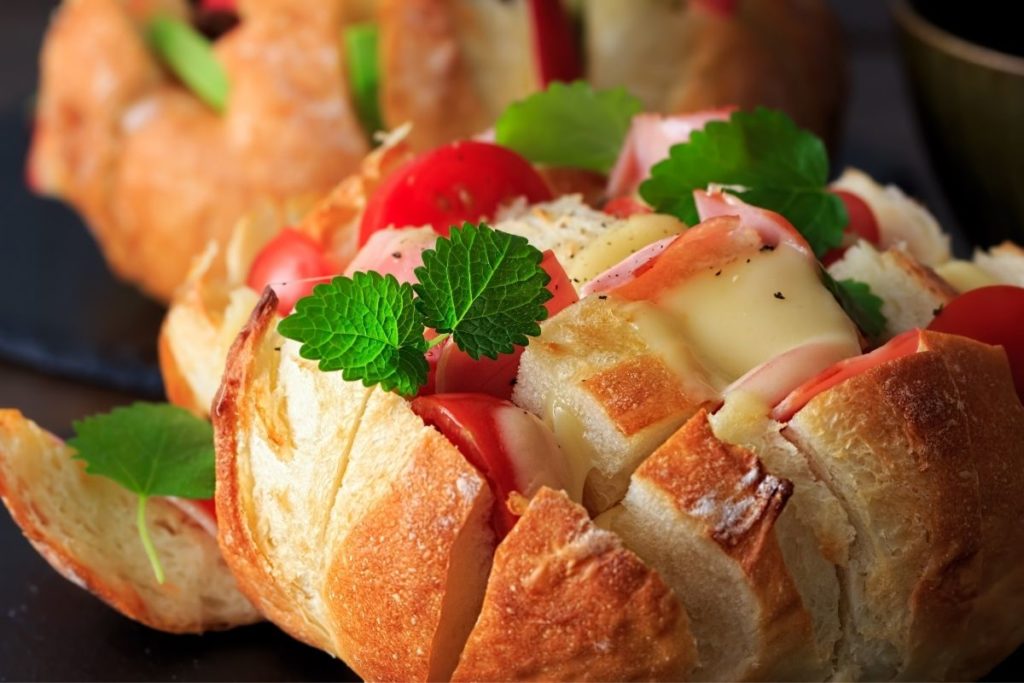 Finger food favorites include pull-apart bread, or "monkey bread." Before baking, a slit is made on the top, so all you have to do is pull out a piece and enjoy.
Pull-apart bread appears to have a plethora of recipe options.
You can make savory bread using cheese and garlic in place of the sugar and cinnamon called for in the original recipe. This enhances the taste of your French onion soup.
9. Steak Au Poivre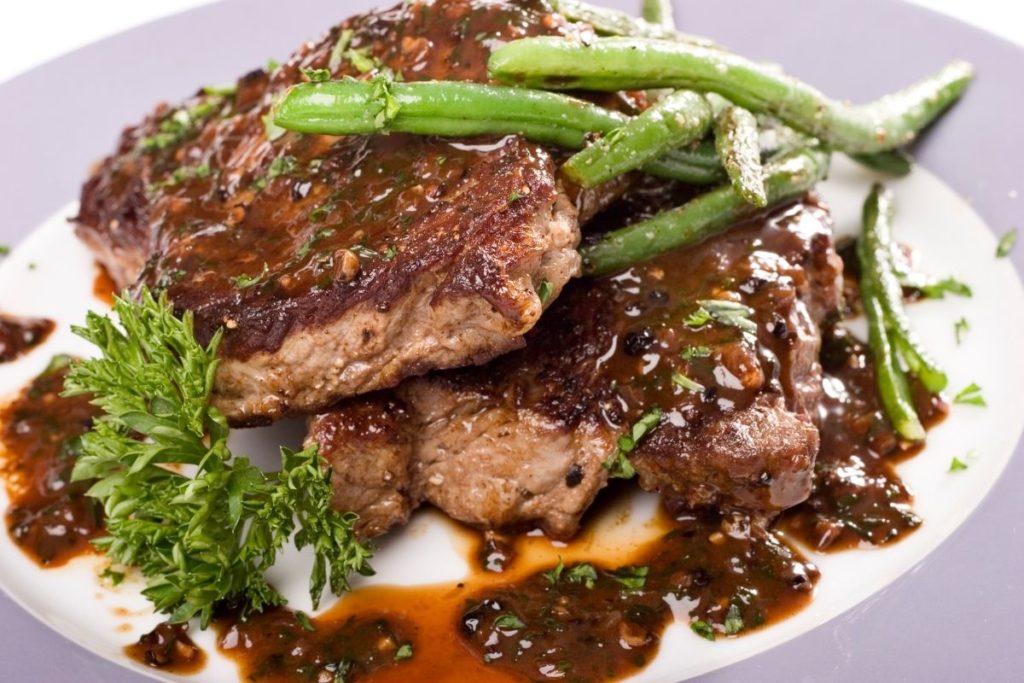 The French name for this meal translates to "steak with pepper." Traditionally, it is a peppercorn-coated fillet mignon steak cooked in oil and butter on a pan.
This is a fantastic side dish to serve with French onion soup if you're looking for something hearty.
Additionally, it establishes a French motif for the entire meal.
10. Arugula Salad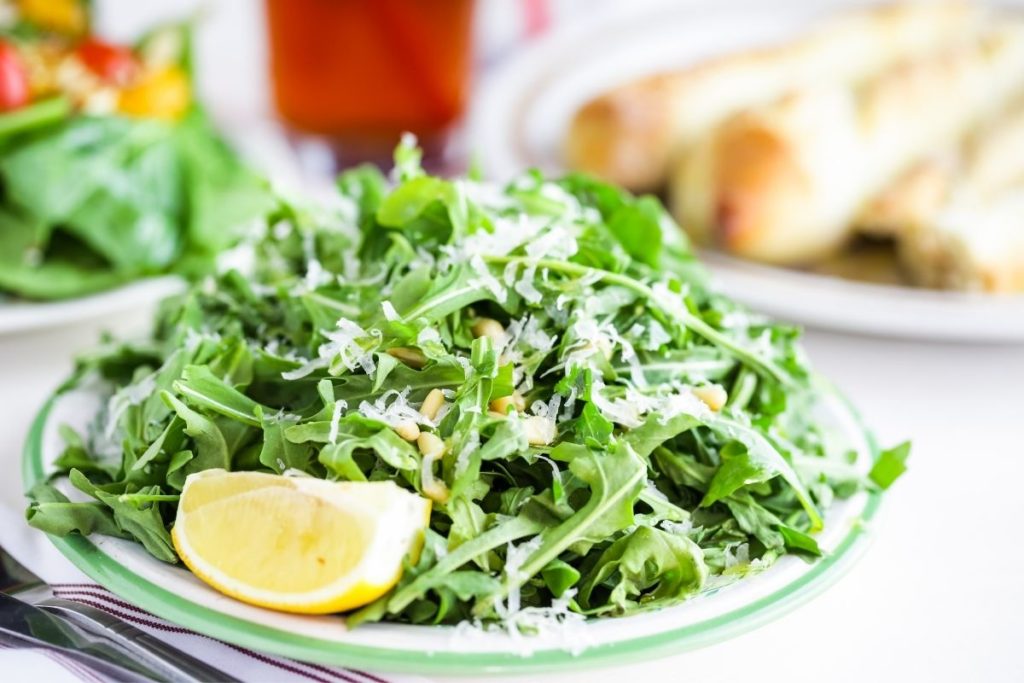 Arugula is the main ingredient in this salad. The rest is up to the recipe; fruits, as well as veggies, will create a delicious side.
It's simple to make and doesn't need cooking, like other salads.
To give it a delicious flavor, the vegetables in this soup complement the onions in French onion soup.
11. Fondue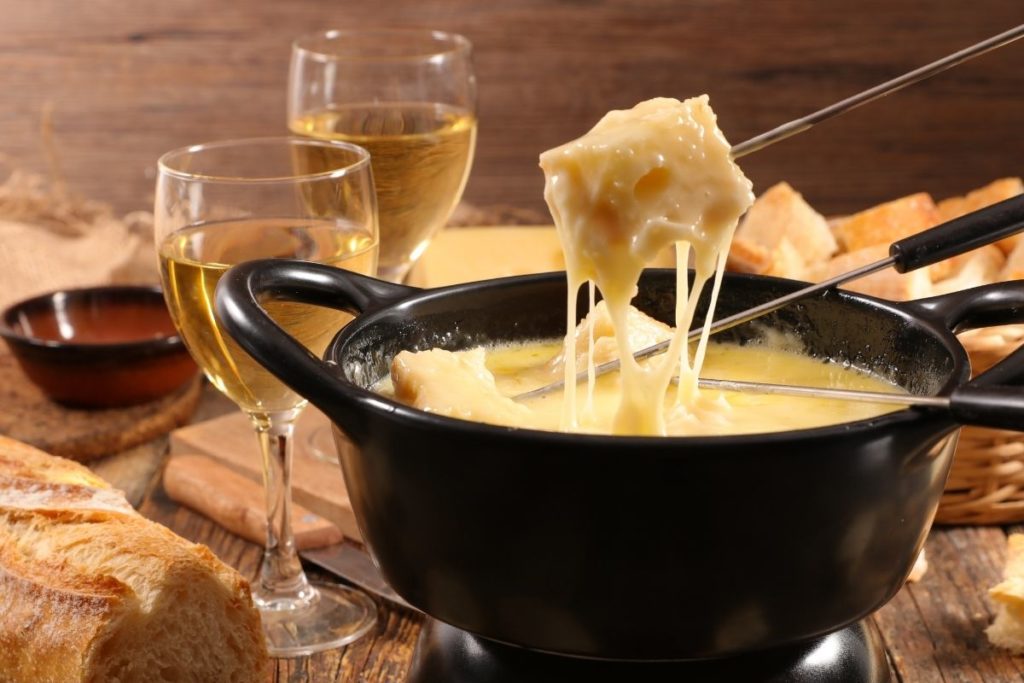 Fondue is an excellent choice for a special meal. Try dipping toasted bread into the soup and then into the fondue.
Caramelized onions, cheese, and bread are a winning combo.
12. Frisee Aux Lardons Salad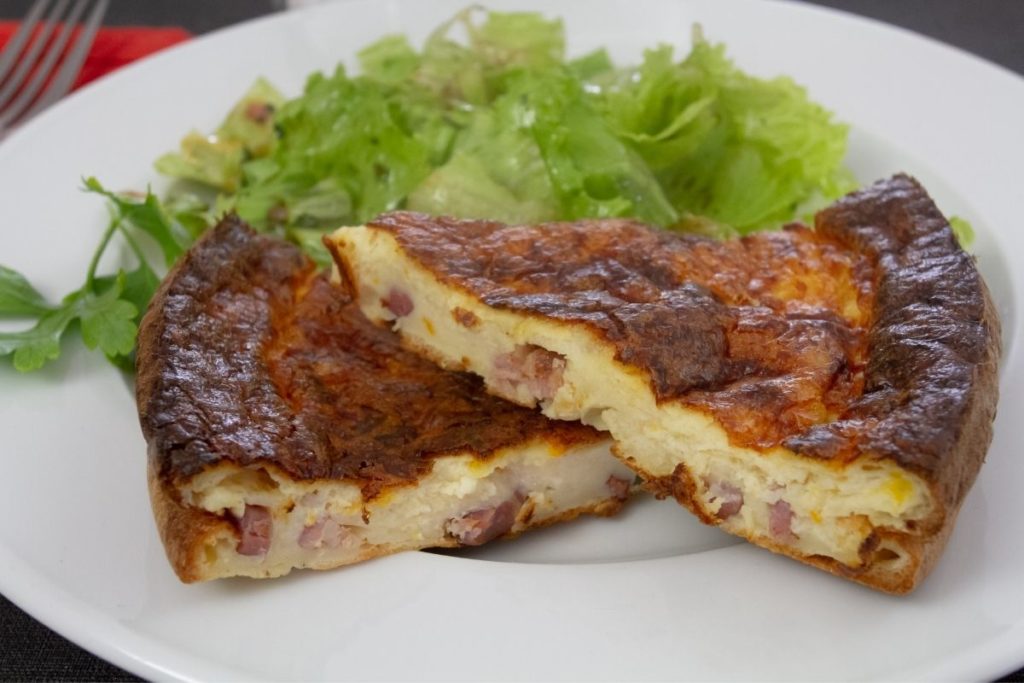 French bistro salad Frisée aux lardons, which means "Salad with bacon" in English, is endive, bacon, and poached egg salad.
Poach the eggs shortly before serving to bring forth the best in this salad.
Takeaway
It's possible to counterbalance the onions' sweetness and the soup's savoriness by adding some friendly accompaniments to your side dishes.
We hope that the list above helps you find the best side dish for your French onion soup.
Print
12 Best French Onion Soup Sides
Check out these great Side Dish Recipes for French Onion Soup that have been shared on Pinterest.
Instructions
Click on each link above to view the pin and recipe.
Obtain all the necessary ingredients to make the recipe.
Follow the steps to create your side dish.
Enjoy your delicious meal =)
Keywords: Best French Onion Soup Sides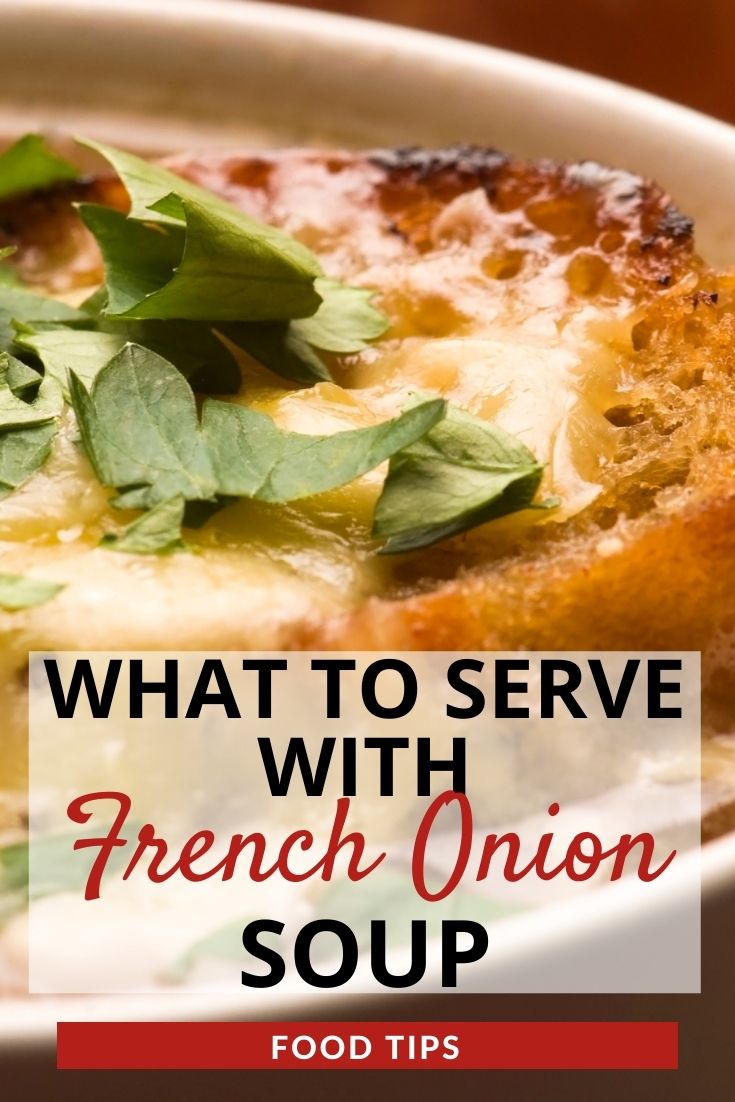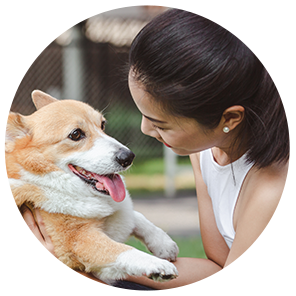 Hi, I'm Linda thanks for stopping by! We're so happy you're here. If you're a foodie and love to cook from home - you're in the right place..
LEARN MORE
Join the mailing list and receive our free newsletter!
Recipe Marker provides you with the best information about home cooking tips, recipes, ingredient substitutes and more. Check out our blog to see the latest articles.