6 Best Sides To Serve With Latkes (Updated 2023)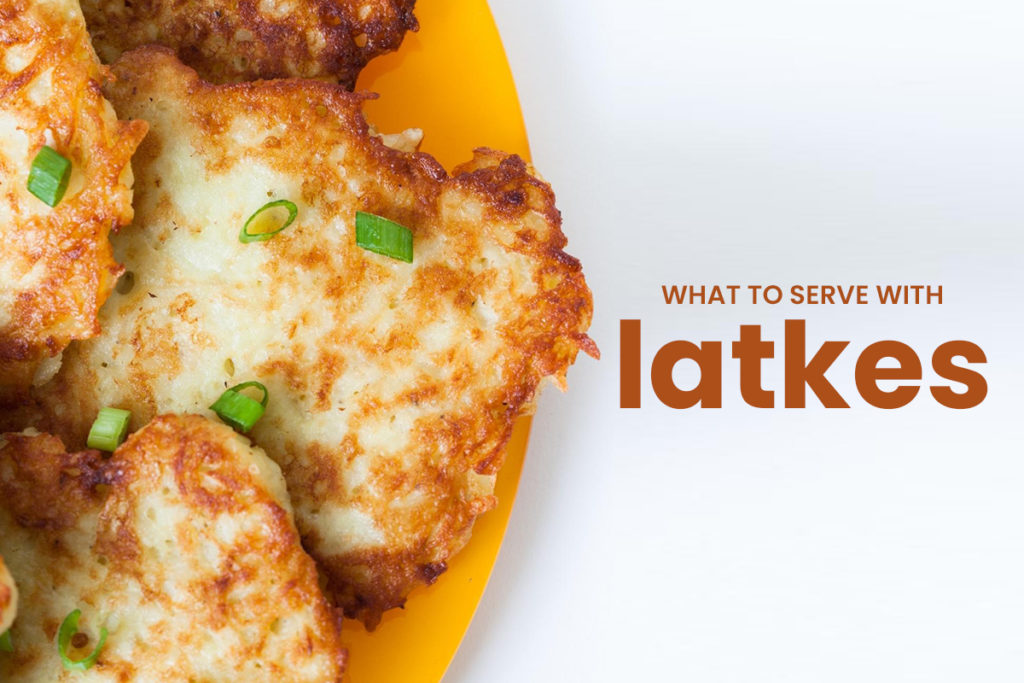 Are you trying to figure out what to serve with latkes? In this article, we share a list of the best latkes side dishes below.
Millions of Jewish people around the world celebrate Hanukkah. One of the staple foods in just about any Jewish person's home is none other than latkes.
After all, they symbolize the hardships and the eventual triumph that the Jewish people endured over the past.
What Are Latkes?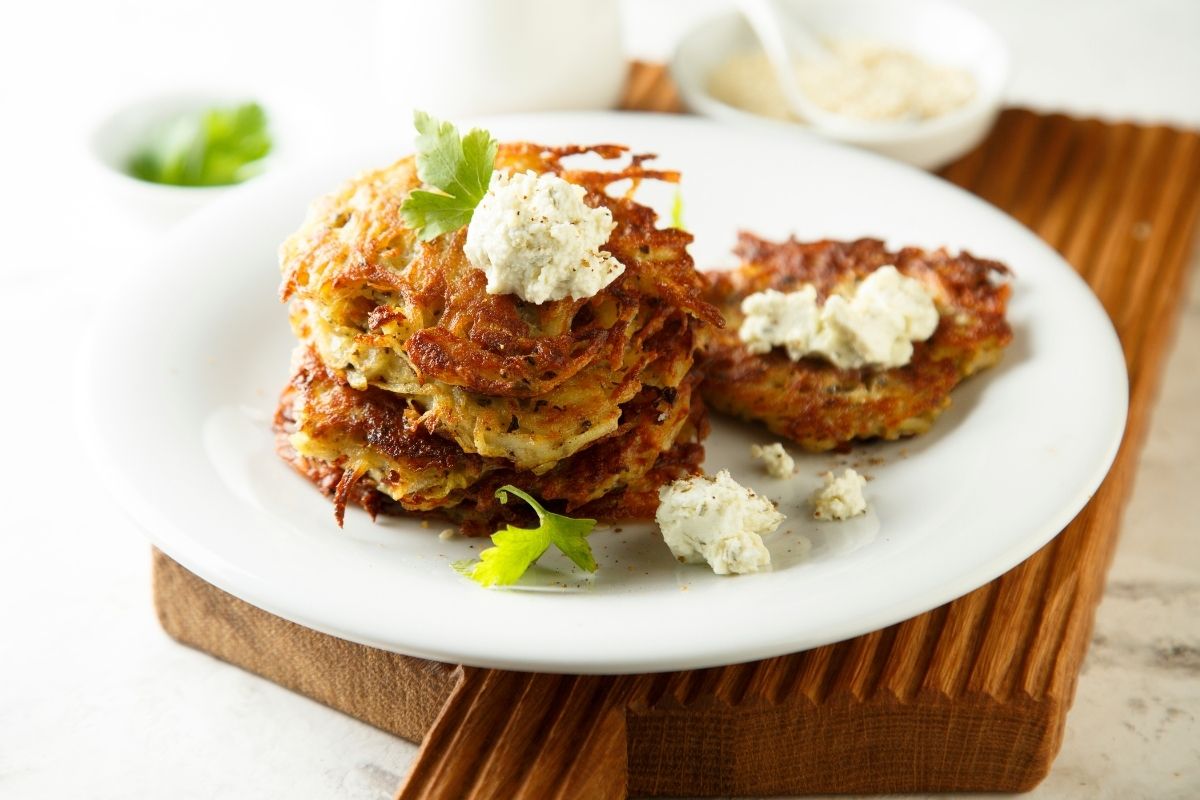 Although some may be familiar with latkes, not everyone knows about this food. Simply put, latkes are a type of potato pancake or fritter. They are usually present in Ashkenazi Jewish cuisine to commemorate special events such as Hanukkah.
Latkes come from the Yiddish word latke, which translates to 'pancake.'
The origin of latkes actually comes from the story of Judith, a heroine in charge of beheading Holofernes, the general of the Assyrian army. Judith reportedly fed Holofernes some fried, cheesy, and salty pancakes.
After Holofernes passed out, Judith beheaded the general and presented the head to her people, leading the Israelites to conduct a surprise attack on the other camp and defeat them, ultimately saving their land and their people.
While the most common type of latke is made from potatoes, they were actually originally made from cheese. The change from using cheese to potatoes came from the abundance of potatoes in the area.
Today, you can also find them made with zucchini and carrots.
Best Latkes Side Dishes
1. Applesauce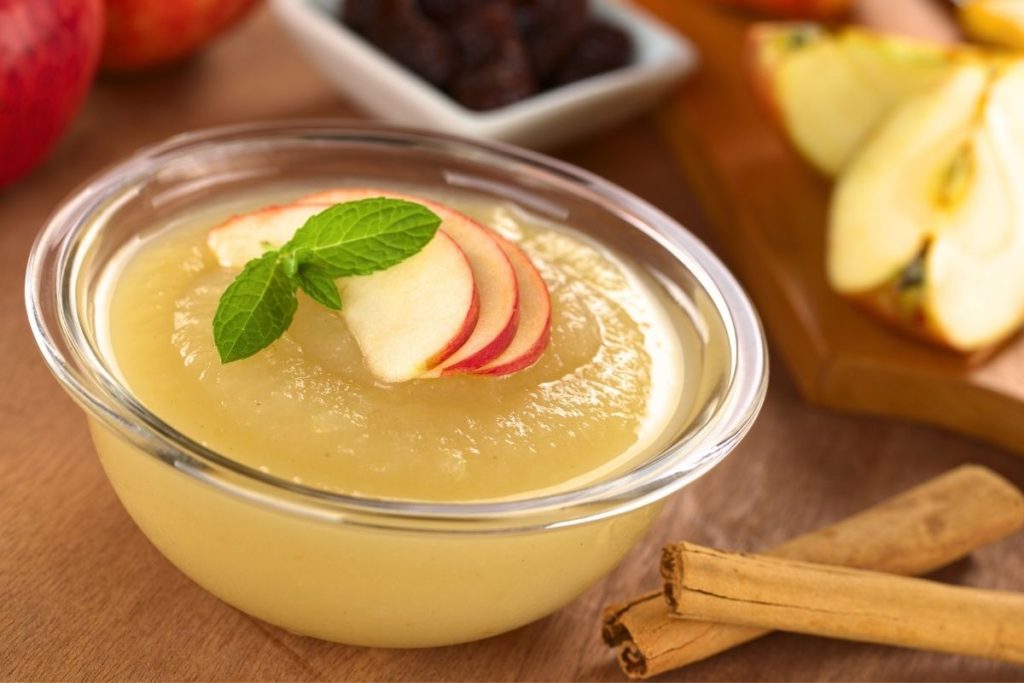 One of the typical accompaniments to latkes is applesauce (while the other one is sour cream). There's a reason these are often served together, and that's because applesauce cuts through the greasiness of the fried potatoes, making latkes taste lighter and easier to consume.
Not to mention, the sweetness and tartness of the applesauce lend a fruitiness to the dish, rounding up the whole meal with sweet and savory notes.
In fact, it creates an explosion of flavors and textures in your mouth—from the smooth texture of the applesauce to the chunkier latkes.
2. Sour Cream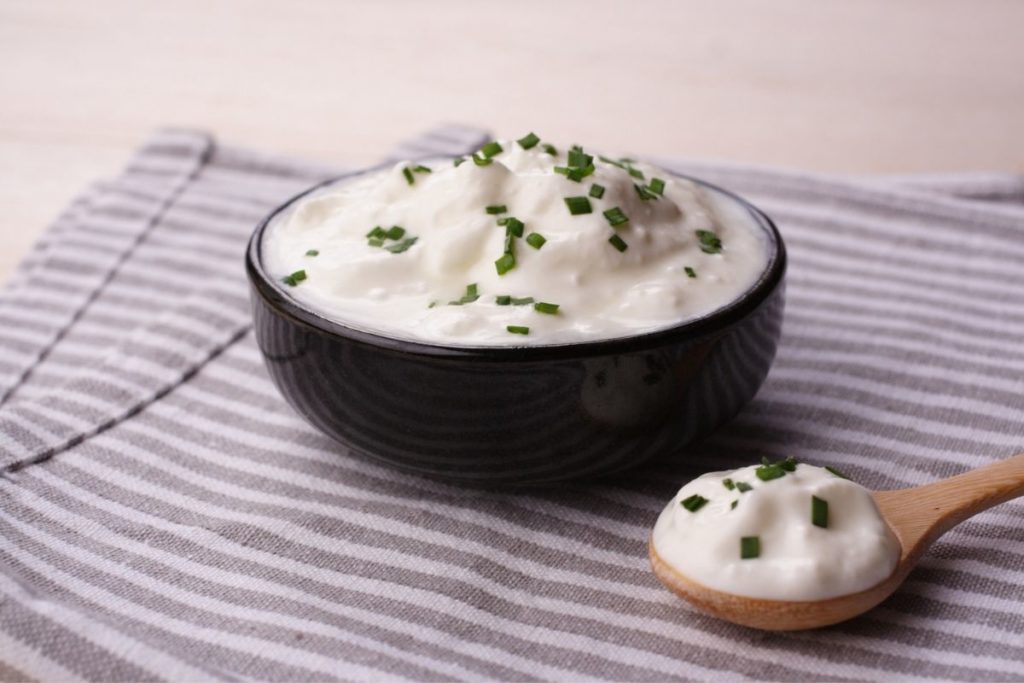 People are always divided by topping their latkes with applesauce or sour cream. For those who want to go all out during the holidays, sour cream is the way to go.
Although a bit heavier than applesauce, this provides a smoother and more indulgent mouthfeel. Plus, sour cream is tart as well, so it adds a bit of tanginess to the dish to offset some of the fried taste of the latkes.
If you want to elevate your latkes and make a classier version, you can also use Creme Fraiche in lieu of sour cream. Creme Fraiche is richer and thicker due to its higher fat content, but it's also less tangy.
Top this with some caviar and you're good to go.
3. Smoked Salmon and Cream Cheese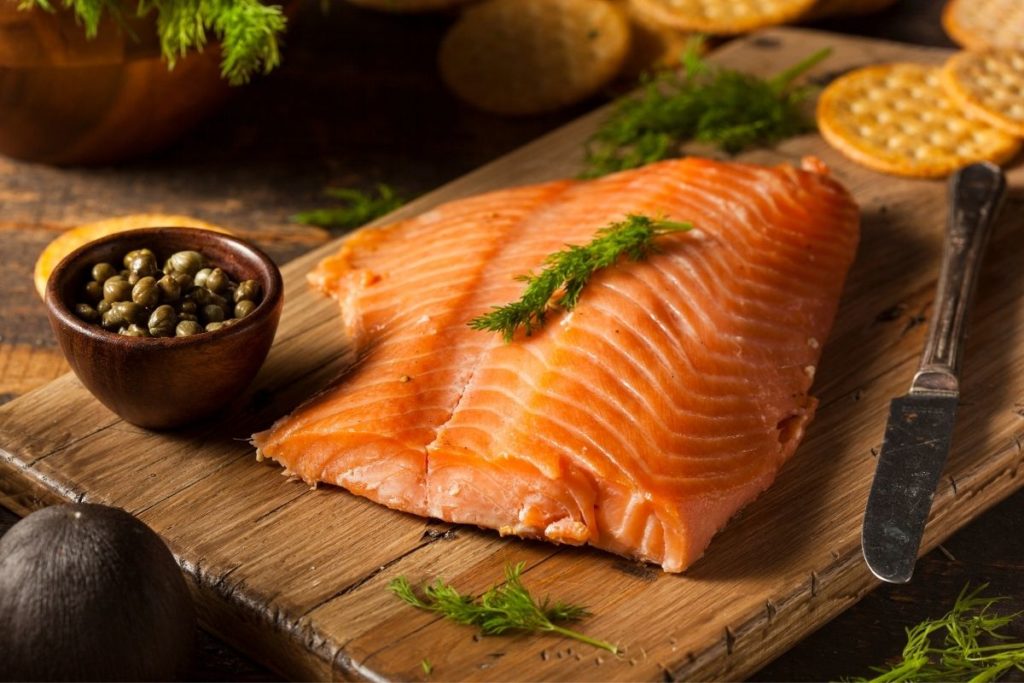 Want latkes for breakfast? You can top them off with some cream cheese and smoked salmon for a play-on bagel with lox and cream cheese.
Finish this off with a sprinkling of chives and you've just made a holiday breakfast you'll want every day of the week.
4. Poached Eggs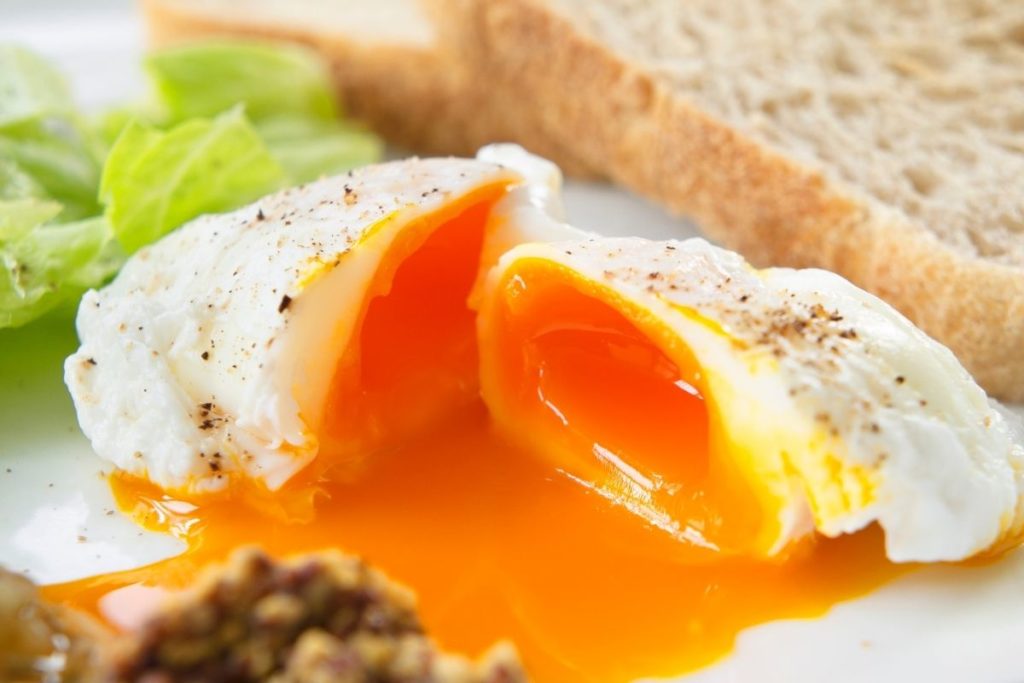 Speaking of breakfast, one breakfast staple is eggs. While latkes can go with just about any type of cooked egg, we believe it goes best with poached eggs.
Poached eggs topped on latkes make for one of the most decadent pairings, especially when the runny yokes seep through the latkes, the latter of which serves to catch the goodness that comes from the yolk.
Season them with some salt and pepper and enjoy.
5. Salads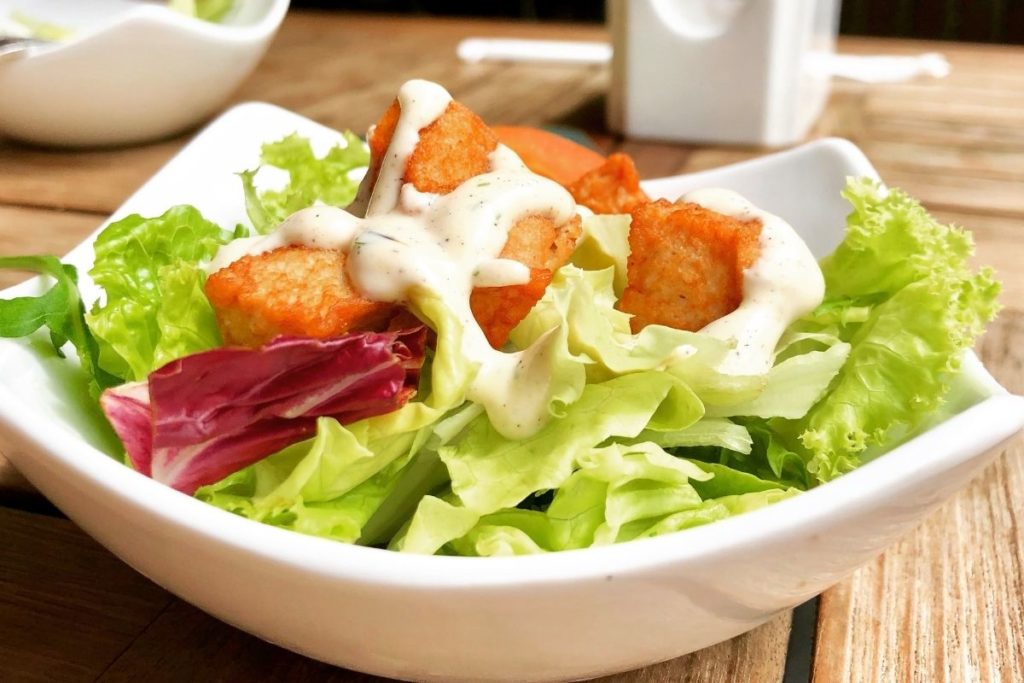 Let's face it, latkes can be quite heavy and dense. To make a well-balanced meal, you can opt to serve latkes with a green salad using lettuce, kale, or a spring mix depending on your preference.
Finish your salad with some acidic dressing or a vinegar-based dressing to add some brightness and zing that will perfectly contrast the oiliness of latkes.
You can also add some nuts, pomegranates, crunchy apples, and whatever floats your boat.
6. Sufganiyot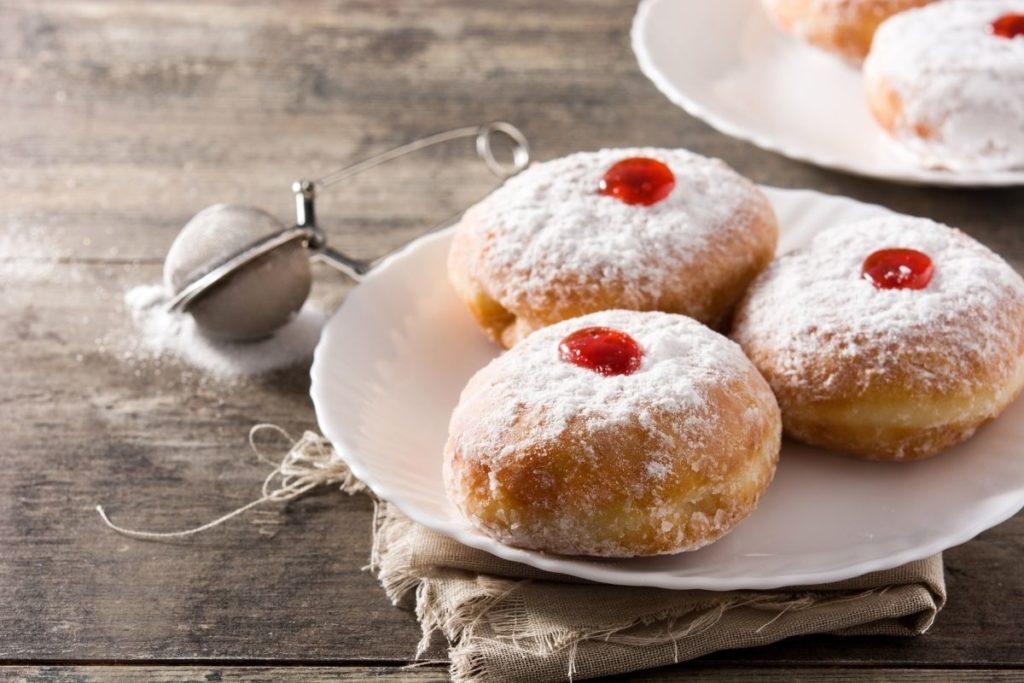 Hanukkah is celebrated with a feast of fried foods. End your celebration on a sweet note by serving sufganiyot, or freshly fried jam doughnuts, to complete your holiday.
These traditional Jewish jelly doughnuts will complete your Hanukkah tradition.
If you don't want to do more frying since you've already prepared latkes, you can easily find these in various kosher coffee shops and bakeries once the holidays roll in.
The Bottom Line
Latkes are undoubtedly versatile dishes that can be served with a variety of other toppings and dishes. With these pairings, you can easily mix and match and find what suits your palate best.
Hope you enjoyed our list of side dishes to serve with latkes. Cheers!
Print
6 Best Latkes Sides
Check out these great Side Dish Recipes for Latkes that have been shared on Pinterest.
Instructions
Click on each link above to view the pin and recipe.
Obtain all the necessary ingredients to make the recipe.
Follow the steps to create your side dish.
Enjoy your delicious meal =)
Keywords: Best Latkes Sides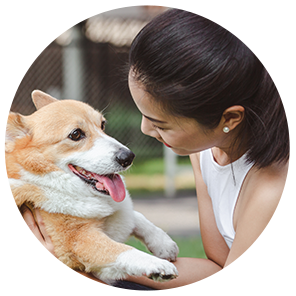 Hi, I'm Linda thanks for stopping by! We're so happy you're here. If you're a foodie and love to cook from home - you're in the right place..
LEARN MORE
Join the mailing list and receive our free newsletter!
Recipe Marker provides you with the best information about home cooking tips, recipes, ingredient substitutes and more. Check out our blog to see the latest articles.